*TW: brief discussion of sexual assault and rape
Femmes are often expected to perform femininity in a way that expresses softness, gentleness and sensitivity but then are quickly chastened when they sincerely embody that softness, gentleness and sensitivity.
Often, their connection to emotion can be labelled as "too sensitive, too emotional, too hysterical, too, too, too…"
Working with artists like Michaela Coel, Wizkid and Vic Mensa, Kuukua Eshun has built a legacy from telling stories that express strength and dominance through accessing spaces of feeling, sensitivity and dichotomous human experiences in her work.
Her multiple award-winning short film, Artist, Act of Love and her seminal 2018 short film, Stranger to Your Seed, perfectly encapsulate Kuukua's commitment to telling stories from places of truth, frank emotional reflection and healing.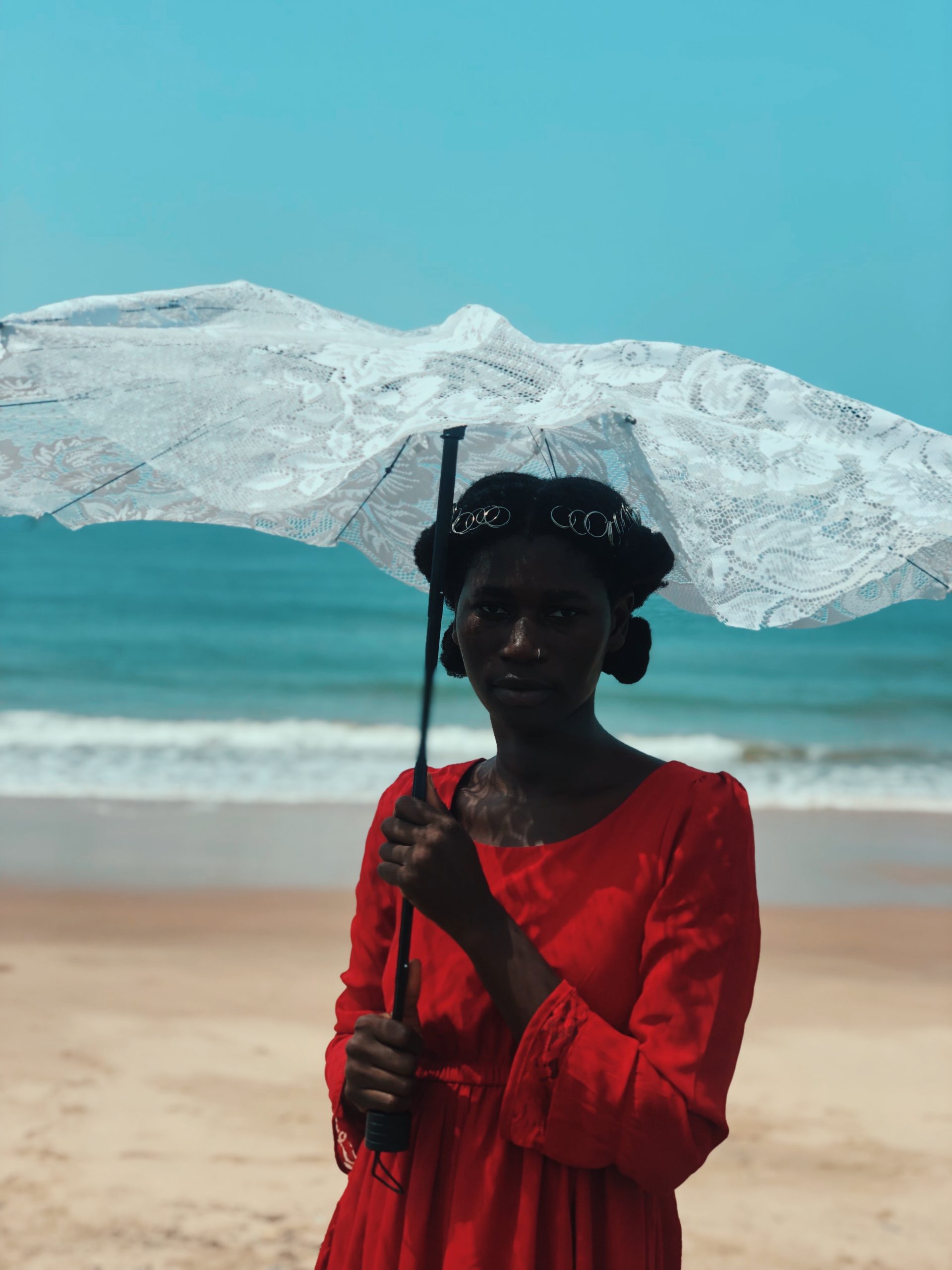 Still from Artist, Act of Love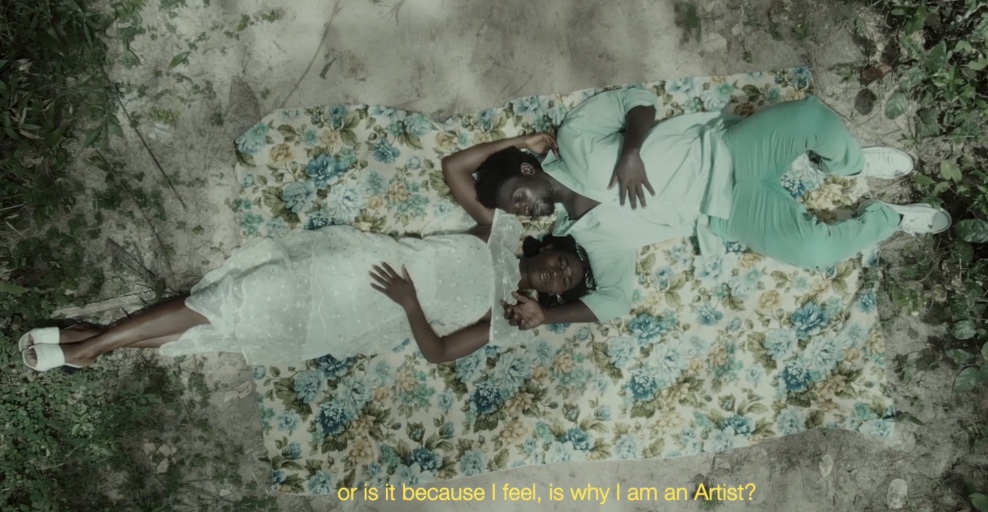 Still from Artist, Act of Love
By taking full ownership of her sensitivity, Kuukua carries her tenderness as a strength through consciously and unconsciously tapping into stories that come from a place of restoration and power in vulnerability.
Starting with a poem, like most Kuukua projects, these films embody the creation of a distinctive visual language that takes direction from the flows of lyrical sources of writing.
This creates visual masterpieces that are bred from intimate explorations of the subject at hand – be it the person at the heart of the story, the topic of discussion or a feeling. 
In her upcoming documentary that features femme sexual assault and rape survivors from Ghana, the Ivory Coast and Nigeria, Kuukua centres the healing of the women in the documentary.
We find many people, sections of society and causes represented in Kuukua's films  because of her understanding of life through varying positional lenses that view several stories as one.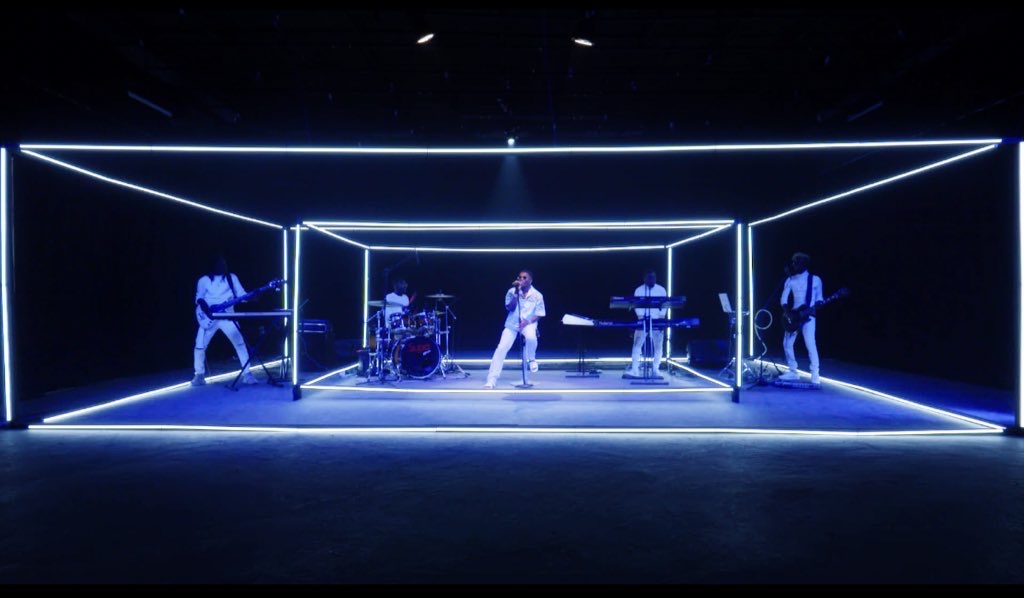 Still from Wizkid's April 2021 StarBoy Live Performance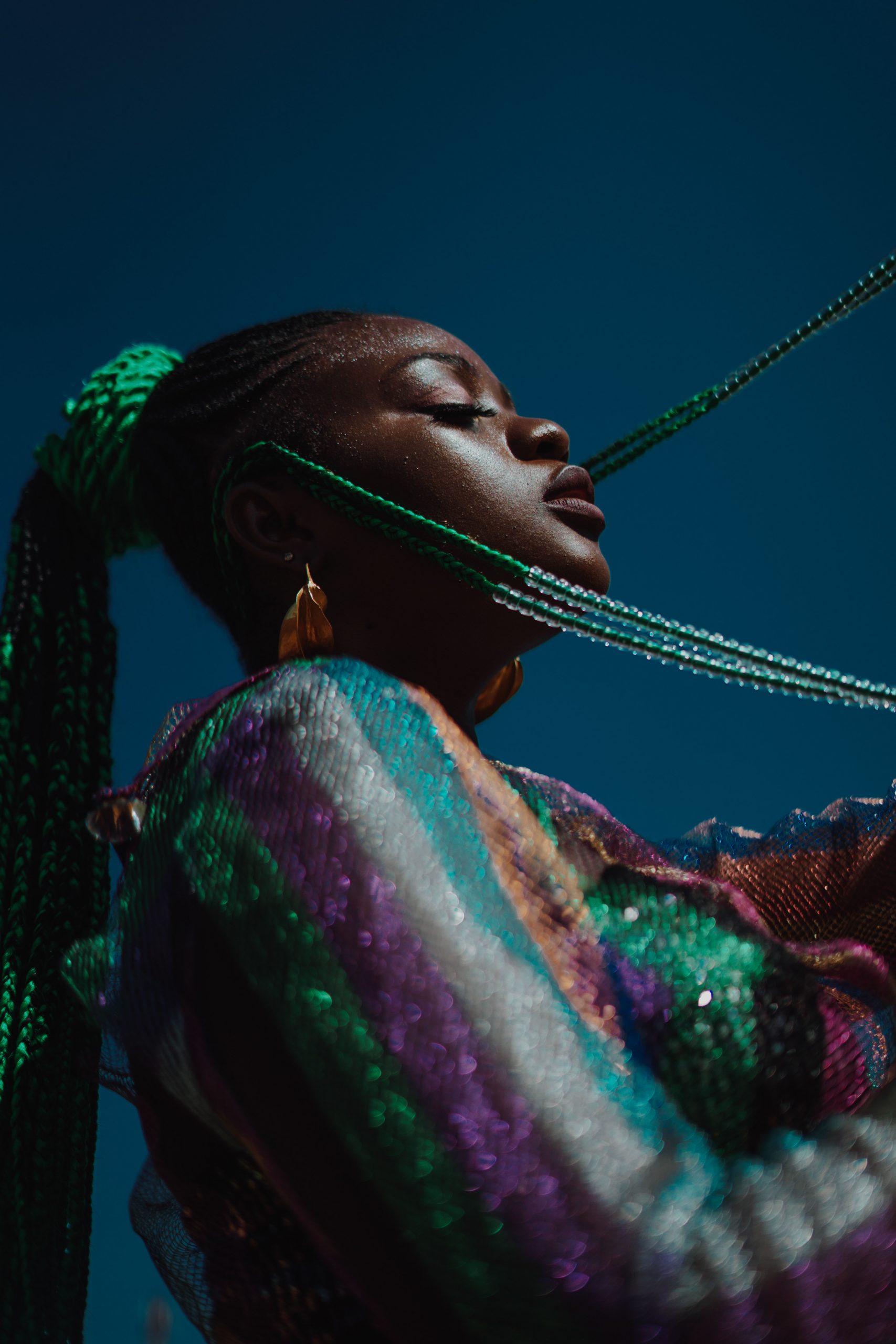 As a Ghanaian-American, as an artist and activist — as a dominant person that expresses a dedication to emotional expression — Kuukua finds that both her and her work are birthed from the existence of stories in the transitional spaces that personhood takes form in.
In a conversation with Kuukua herself, she expresses how she cannot be one thing, she is an amalgamation of several stories and livelihoods, and therefore her work cannot speak from one place.
This liminal space of identity is where Kuukua explores the permanence of her and her subject's stories and internal considerations to determine the kinds of wealth that pours from there – people are never one thing and never experience life as the tropes and stereotypes often portrayed in films.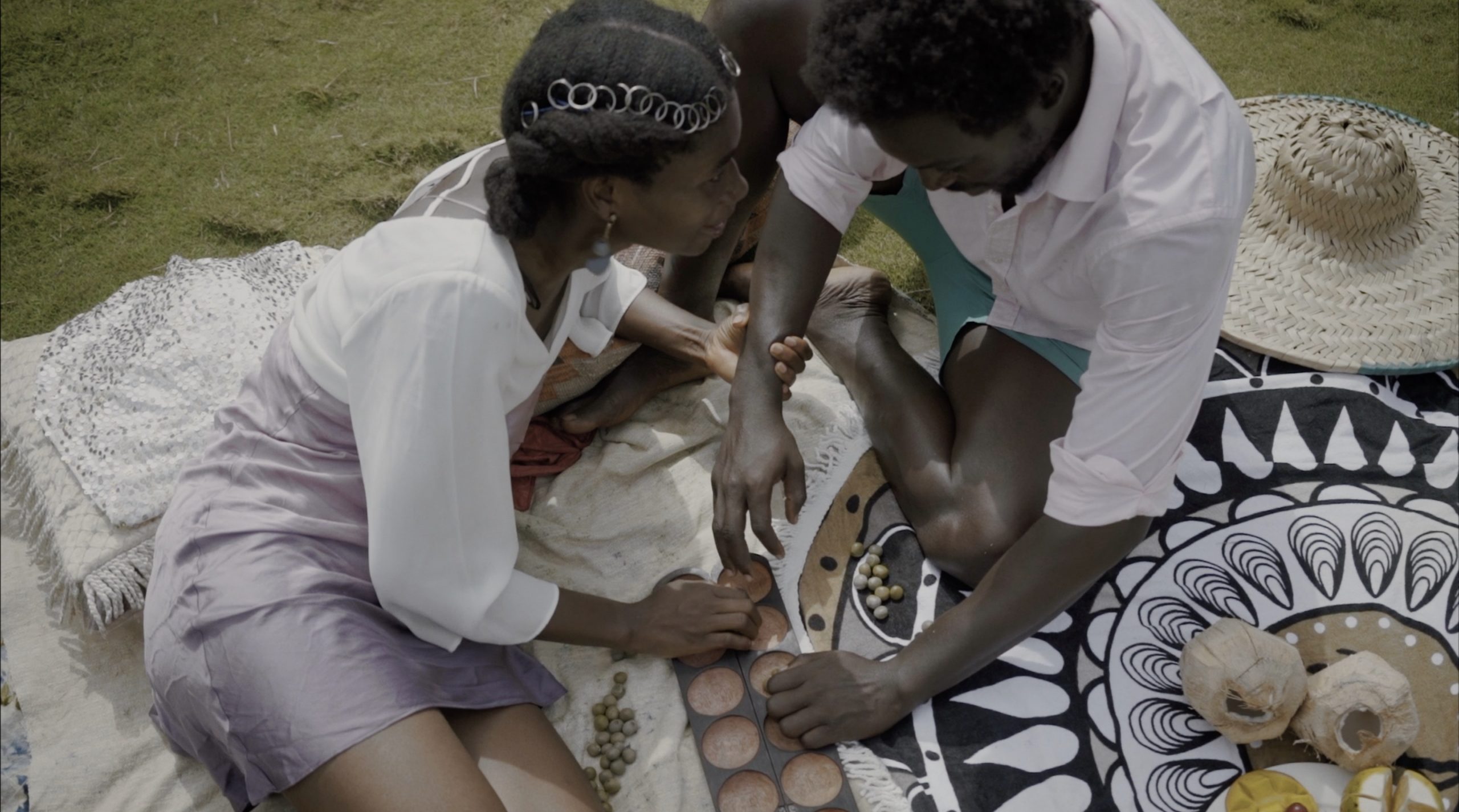 Still from Artist, Act of Love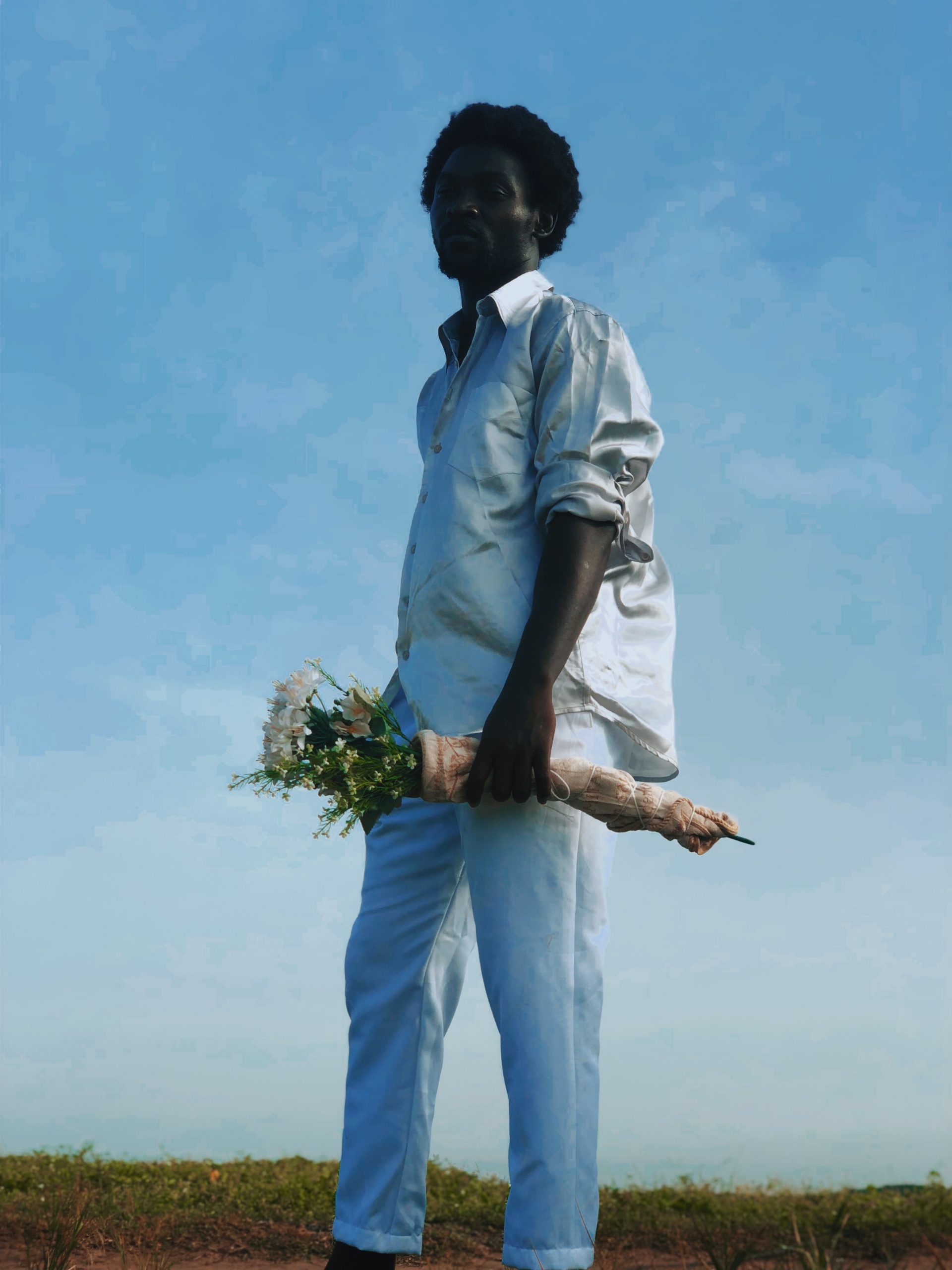 Still from Artist, Act of Love
As such, by not shying away from these spaces of personal intersection, Kuukua's work is further able to flesh out the stories of her audiences without distortion meant to fit people into neat boxes and categories.
"As a filmmaker, I want my stories to represent my heritage, the things that I believe in and fight for," Kuukua says. 
Past representing femininity on-screen, Kuukua is furthering her resolve for advocacy in film by actively working to build a space behind the camera and off-screen for femmes in the Ghanaian film industry.
Shoot Your Reality, the femme led production company she founded alongside Ama K. Abebrese, works to tell genuine stories from familiar and heartfelt expanses of truth.
Her stories explore loss without death, healing and love through home and nebulous existences, love and its complexities as well as the depth of emotion and complexity through the duality of humanhood and femme-hood. In this way, Kuukua's work truly embodies the boldness and power of feeling.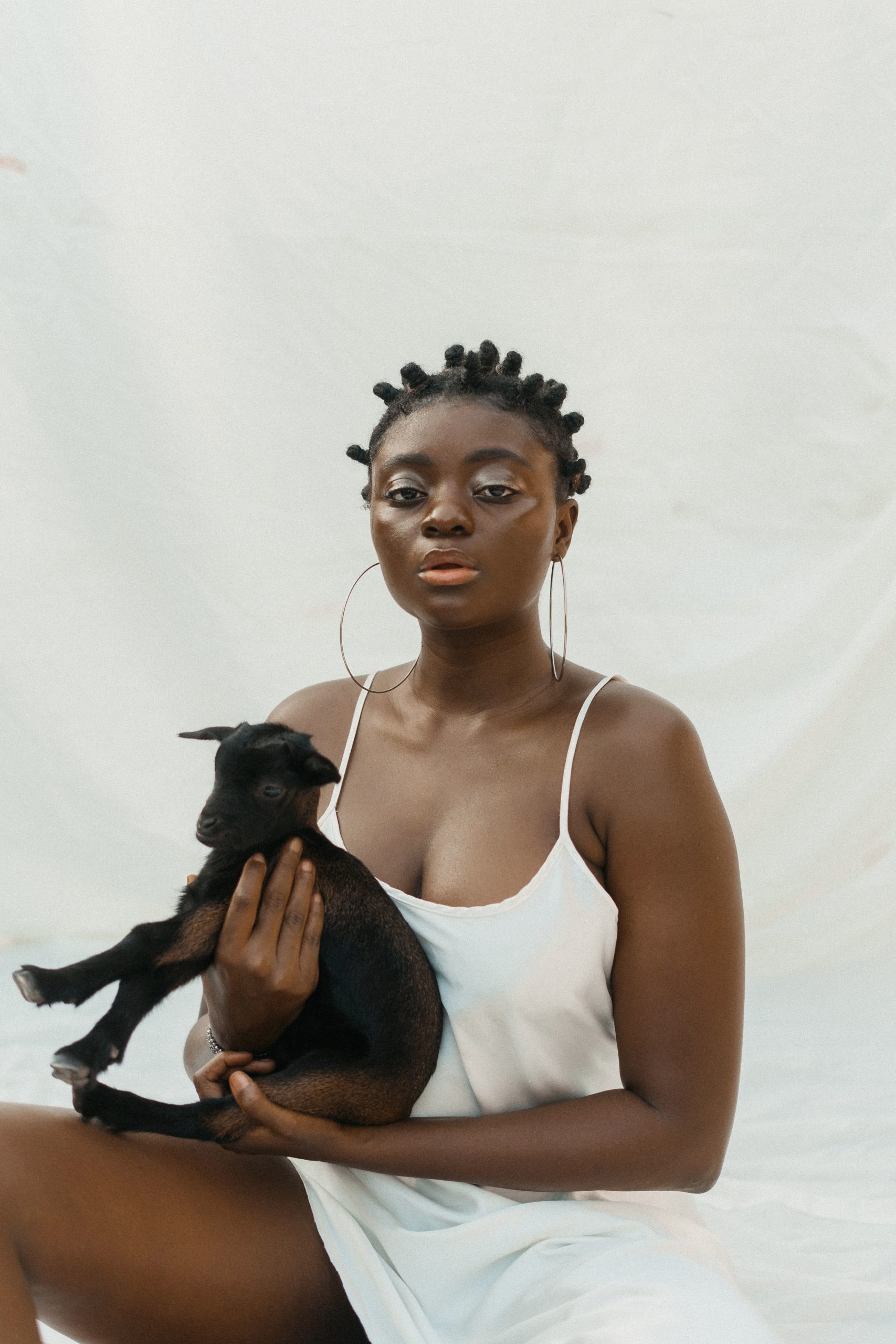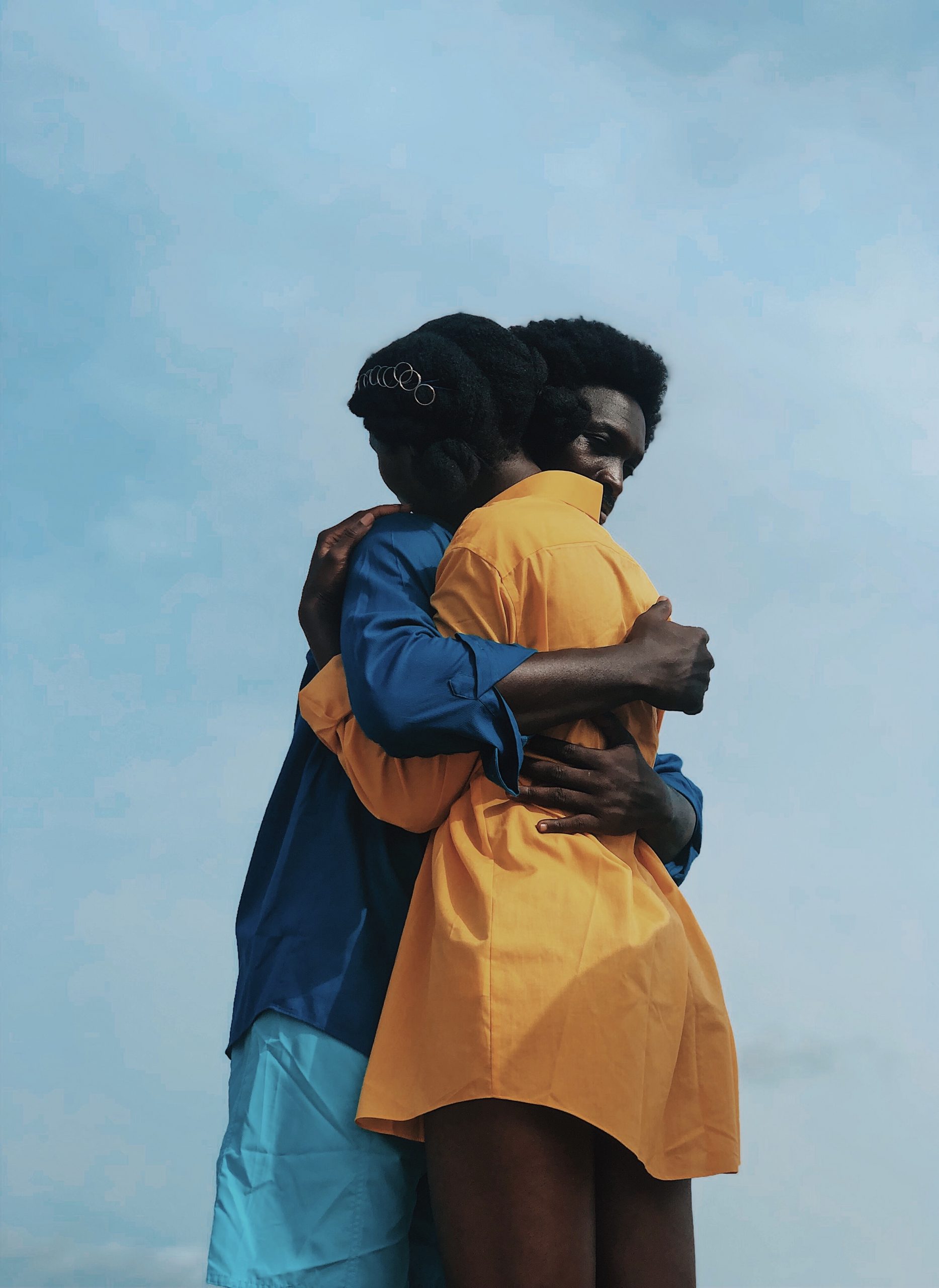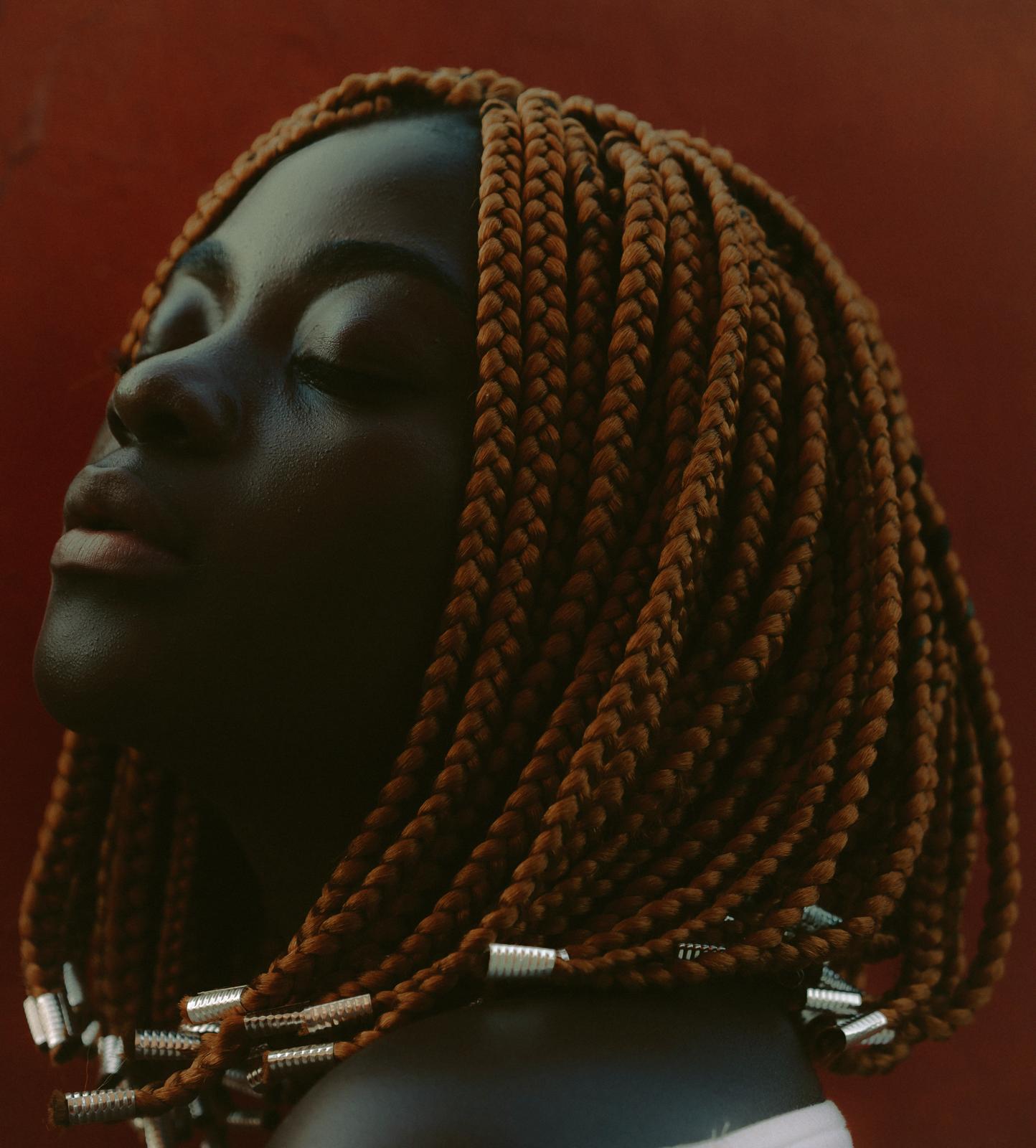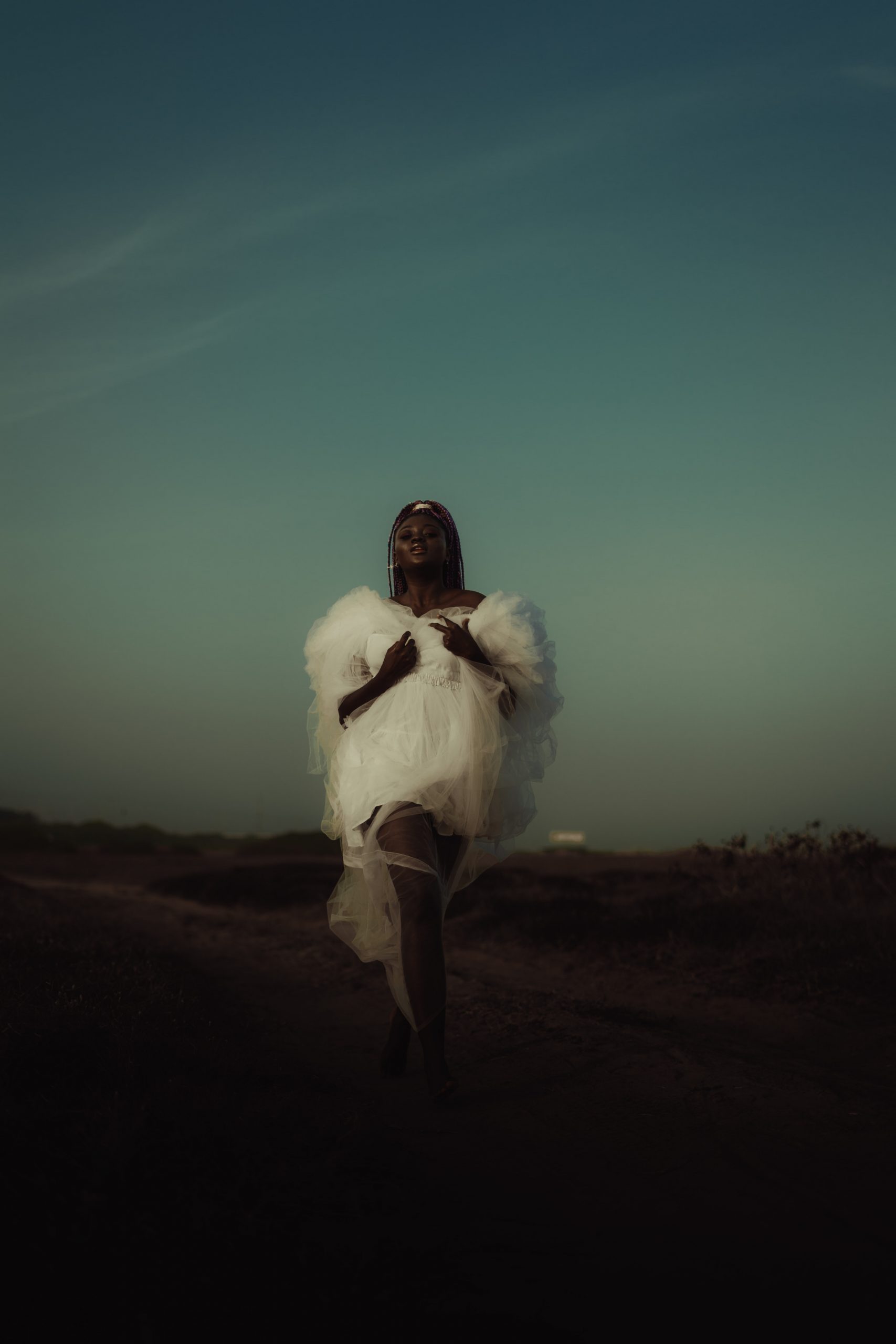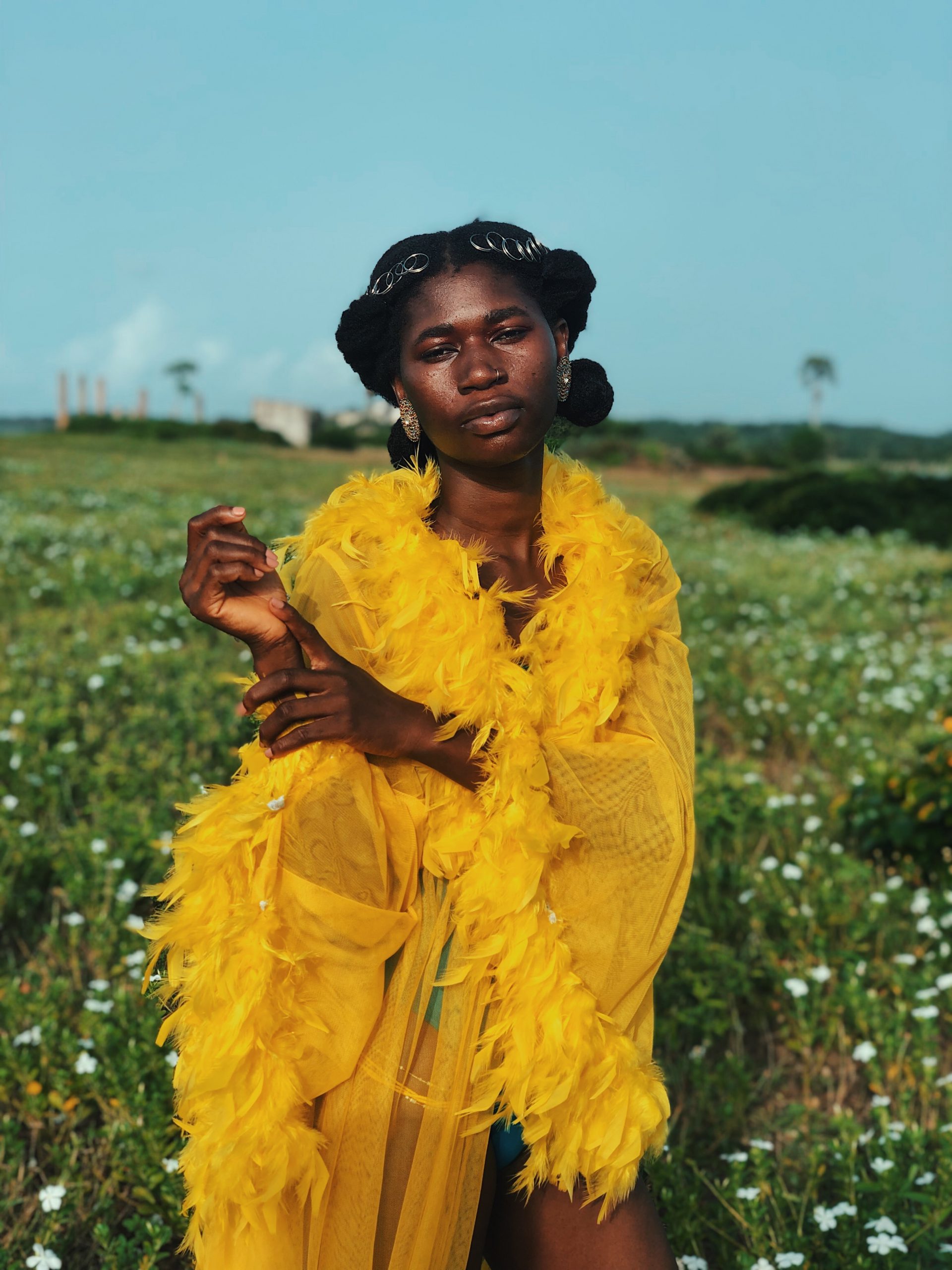 Still from Artist, Act of Love