"Born in South Africa, raised in Zimbabwe, Michele Mathison has a deeply complex personal story. It is one that is characterised by an ongoing process of (re)locating. That is to say, he is somewhat of a journeyman," writes Houghton Kinsman on Mathison's solo exhibition Uprooted, in a piece titled Uprooted: A conversation with Zimbabwean artist Michele Mathison. The 2016 solo exhibition held at London's Tyburn Gallery "consisting of three works, Plot, Lost Ground and the Chapungu, Shiri Yedenga series, the exhibition [formed] a "visual narrative of Sub-Saharan Africa's collective concern." With an artistic practice that takes shape imagining and creating between the intimate space of the individual and the socio-political space of the collective through sculpture and installation — "Mathison repeatedly deals with broad themes, such as migrancy, labour, land, history and materiality." His work has consistently drawn from observations of daily, lived experience(s) as a modality of interpretation and understanding of the shifting dynamics of labour, cultivation and urban decay within Southern Africa. Through a constant play between natural and fabricated elements and processes, some of his previous works engaged with the complicated H/history of mining in Johannesburg, its residues and contemporary reverberations. However, just as materials travel between borders and spaces, so do Mathison's explorative concerns — moving through the region of Southern Africa and excavating the subterranean socio-political, historical and economic issues and relations circulating with these materials. Over and over, opening Saturday 8 May 2021, is his third solo exhibition with WHATIFTHEWORLD and follows Dissolution which showed at Tyburn Gallery, London, in 2018.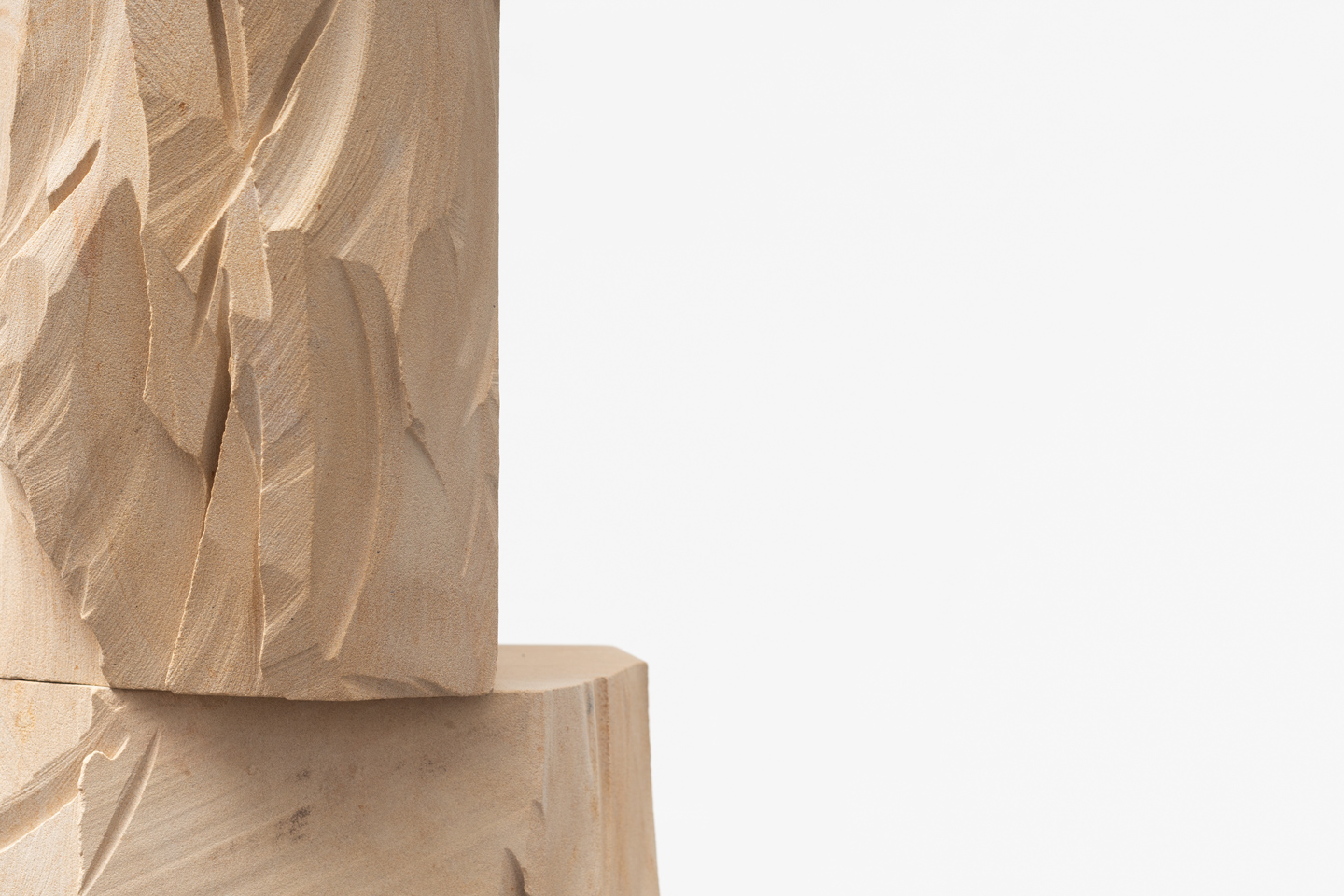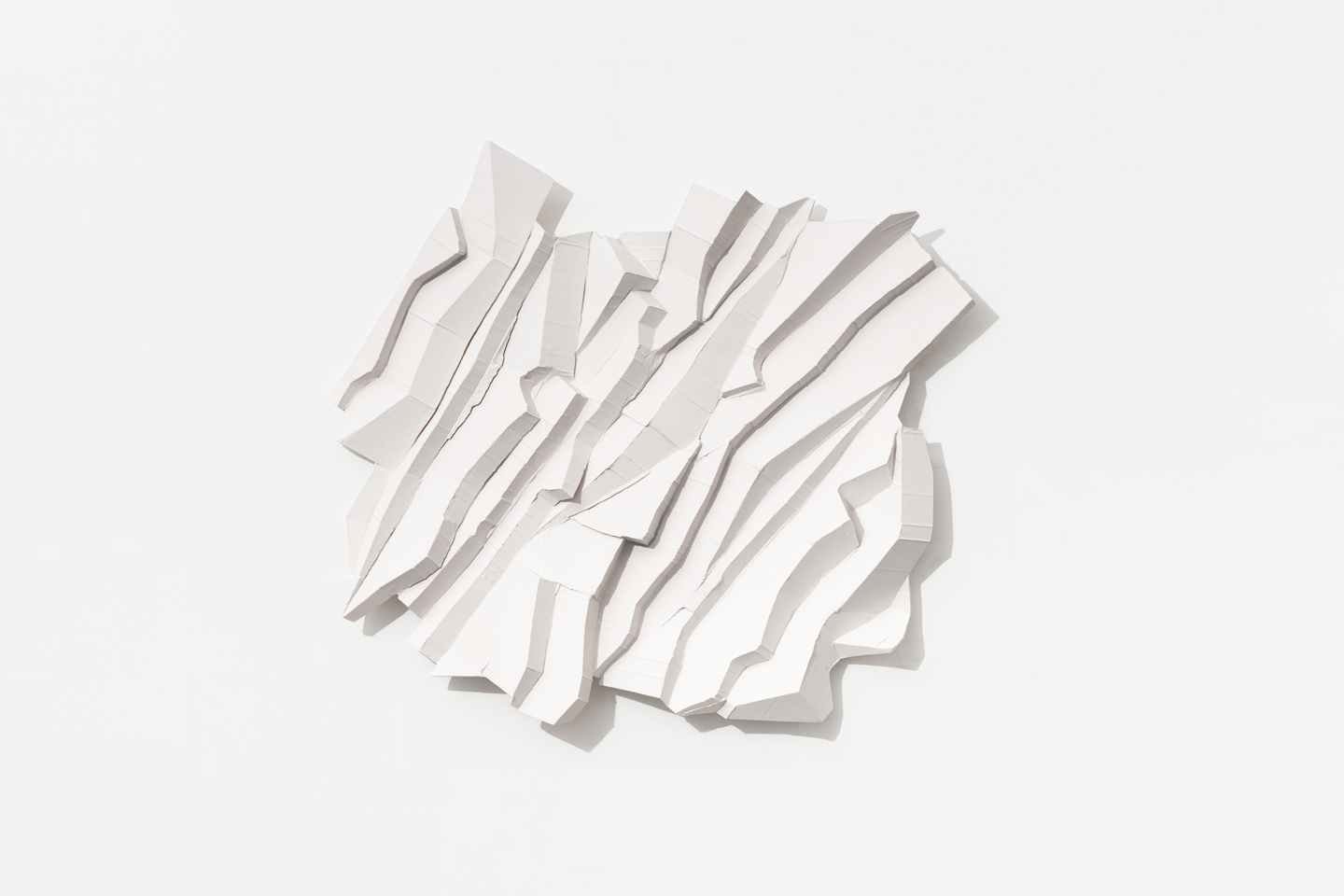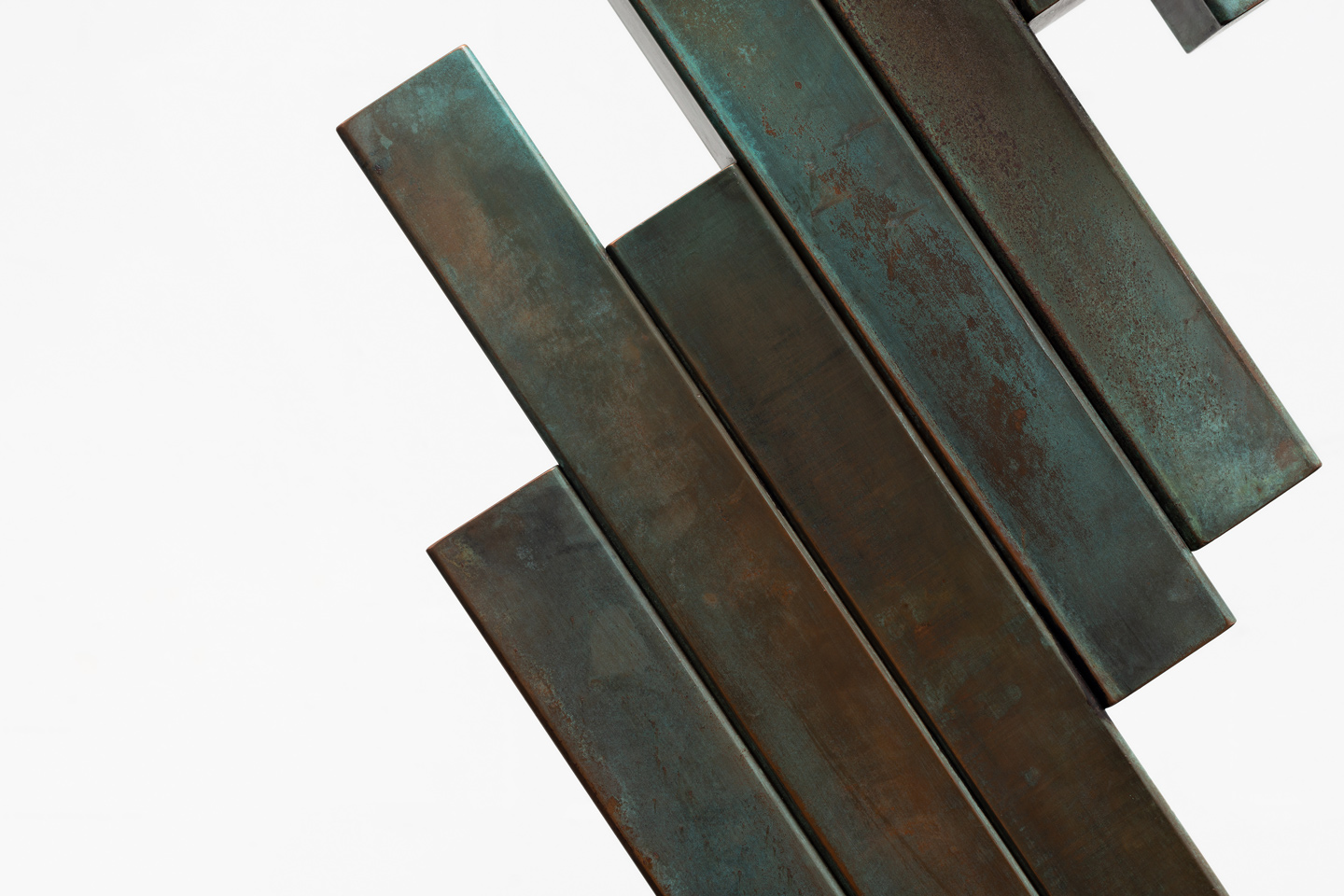 A consideration of the manifestation of human experience on the body over time, with Over and over Mathison turns inwards, drawing on an established vocabulary of extracted and industrially manufactured materials. Sandstone, steel and granite — textured, tactile fabricated and found materiality articulating the emotive. Reflecting on the emotional life of the individual as it relates to the collective. Michele Mathison's totemic structures stand tall. Their abstracted forms countering one another with smooth, even geometries, sharp parallel movement, organic textures and jagged, deliberate marking. The surfaces of the works are alternately weather-beaten and tightly arranged. Together, they resemble a gathering of shadows in sharp light or unspeaking strangers who have arrived incidentally at the same destination. Consistent with his interest in the history of the utility of his materials, The Cape Peninsula is the real-life territorial companion in the coming together of Mathison's Over and over. Drawing from his immediate environment in the works, Malmesbury shale is a prominent and the oldest rock formation along the rocky Cape Peninsula.
While retaining a commitment to the historical and contemporary narratives that accompany each of his materials, Mathison's work has increasingly moved away from representational modes towards formal exploration. This gradual shift is matched with a more introspective approach in 'Over and over' where ambiguous forms hint at elements in the natural and built environment but do not settle there. Fault, the largest of the standing works, reads less as a configuration of steel bars than a physical tremor. This hard, sharp movement jars with the soft, clean, facets and slightly stooped frame of Seed, a tall slab of light grey granite whose surface is immaculately articulated on one side and coarse and unworked on the other. 
Mathison's standing sculptures occupy the same realm but seem isolated and at odds with one another. There is a tension within and between them, one which proposes either resolution or despair. States of in-betweenness distilled into solidity, dialectics of the human experience overtime on the body, and I find myself thinking of Hydro Feminist term ecotone. Eco as in-home and tone as in tension — a call for us to learn to be at home in the quivering tension of the in-between.
Over and over, opens at WHATIFTHEWORLD Saturday 8 May 2021 and closes Saturday 9 June 2021.