In most western countries, Gay pride has become a commercialised and celebratory occasion where people in the LGBTQI+ spectrum get to fully display and embrace their identity.
In Malawi, it is a fight and act of resistance against anti-gay and anti-trans laws. Homosexuality is deemed a crime in the region and being caught means a hefty jail term of 14 years or more.
Last year, a group of activists marched the streets of Lilongwe, the capital of the country, in the first Pride Parade.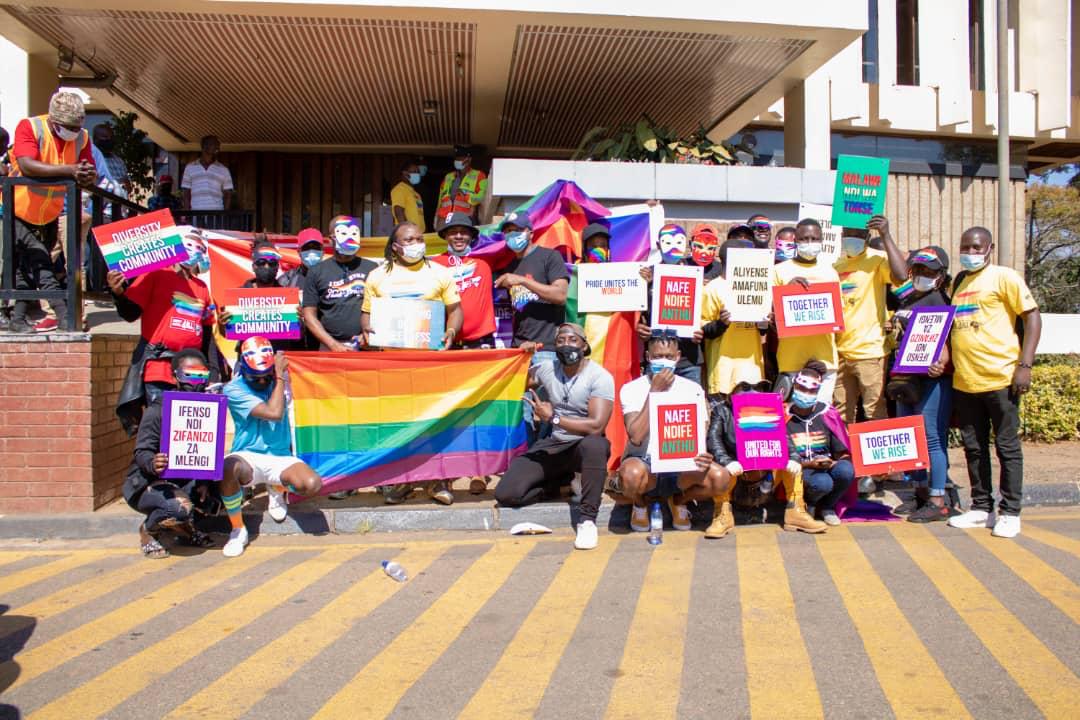 Led by Eric Sambisa, human rights activist and co-founder and director of NYASA Rainbow Alliance (NRA), the event was a celebration and a political tool to deliver a petition to President Lazarus Chakwera to abolish laws that criminalise same-sex relationships.
Sambisa has become the most prominent voice in Gay Rights as he was the first Malawian gay man to come out on national TV in December 2015.
More than 150 participants attended the first gay pride in the country and it is one of many movements on the continent pushing against homophobia and transphobia that permeate the political and social sphere.
Bubblegum Club speaks to Sambisa to reflect on the importance of fighting for gay rights in Malawi.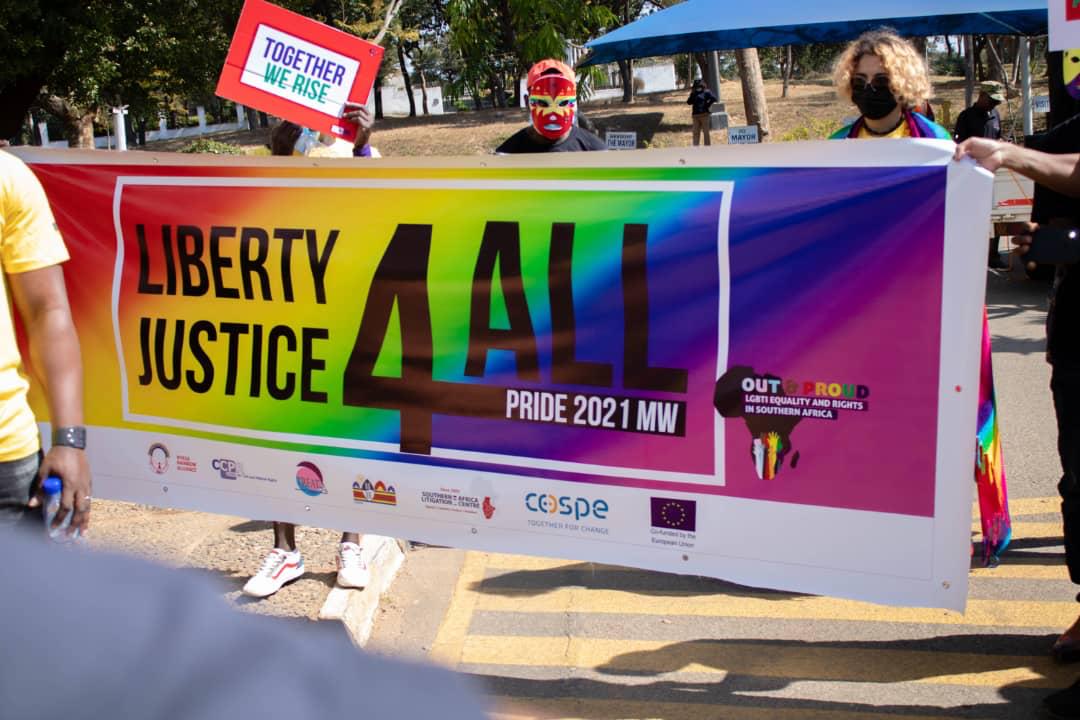 Lee Nxumalo: What inspired you to organize the first gay pride in Malawi?
Eric Sambisa: I'm the Executive Director of NYASA and the organization was formed in 2014. One of the objectives of the organization is to promote LGBT visibility and when we tried to register the organization, it was denied because the membership practices were considered illegal under the laws of Malawi. So we took the government to court to review its decision.
Two years ago in November, the minister of Justice when he was addressing some of the recommendations made to Malawi, he denied the recommendations that were related to the LGBT community. That's when we felt it was important to deliver our petition.
It's a celebration of our queerness and to give the petition to the government. People were just tired and they felt that they had to do something on issues that affect them as a community.
Lee Nxumalo: Why was it important to have it in 2021?
Eric Sambisa: It was one of the best years that we've seen a collective voice of different LGBT organizations coming together to do something. This is not the first time we've tried to do something. [Previously], we made a press statement to the government on some of the issues that the community is facing but we did not get any response.
So I think the movement has been growing a lot and that is why we are able to take it to the street. Previously, everyone was doing everything individually, but last year; so many organizations had a strong interest in having a parade and celebrating their humanness.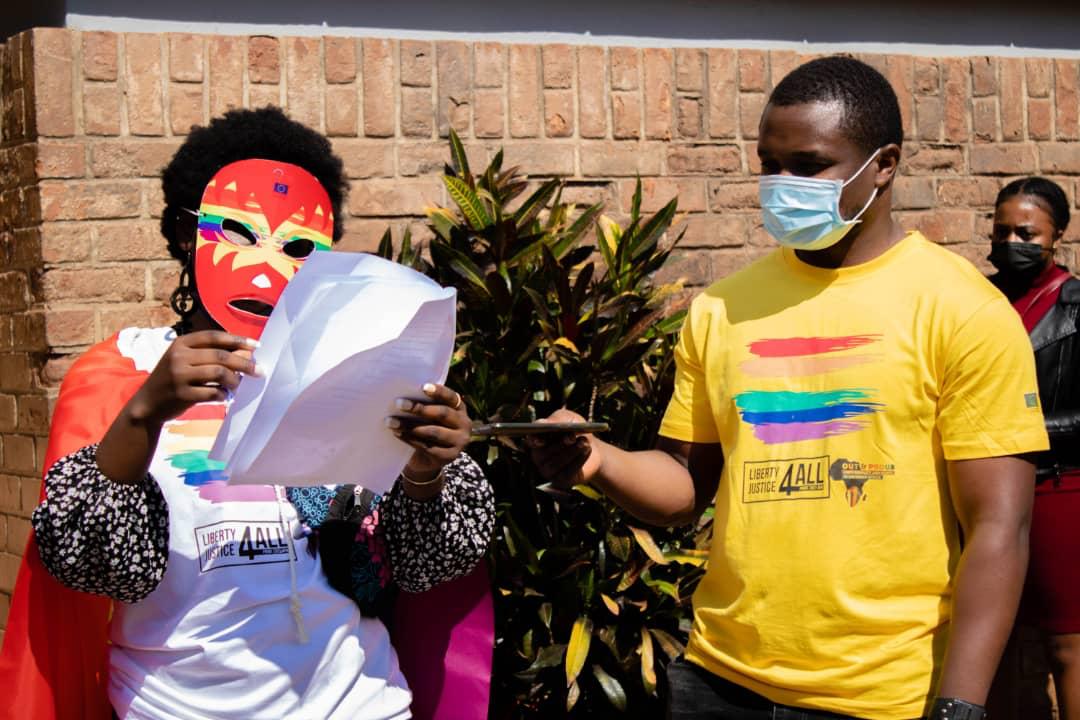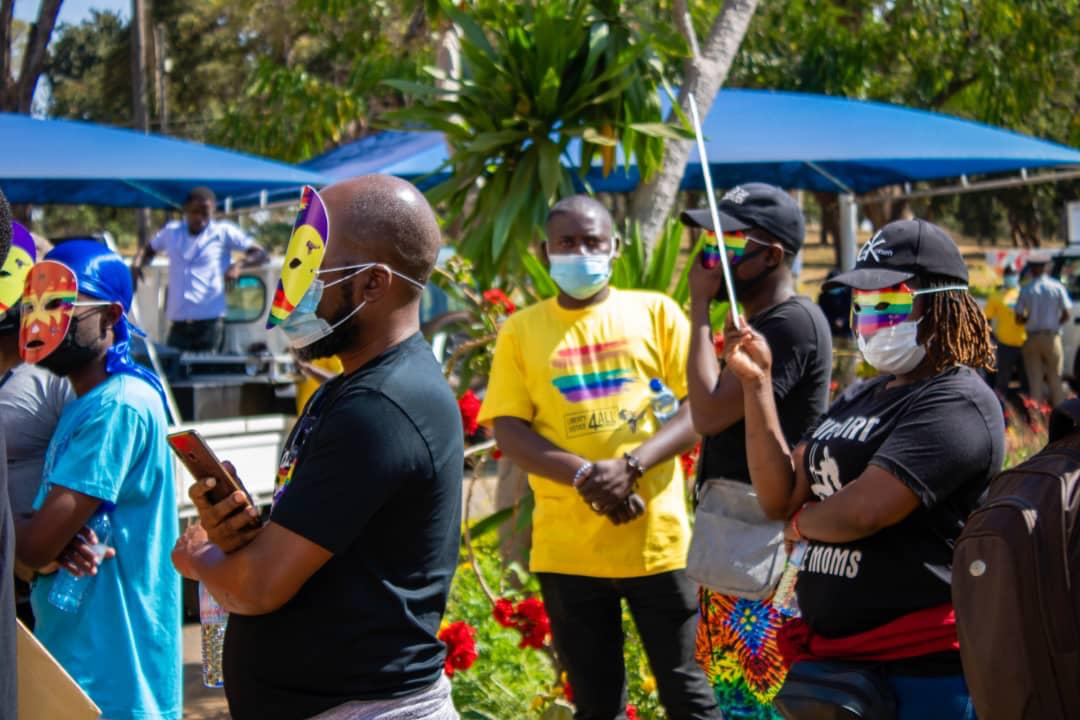 Lee Nxumalo: Did you have any concerns for safety at all and was the contingency plan in case something went wrong?
Eric Sambisa: Yeah, we had security concerns afterwards. We've had so many people that have been attacked because of the parade. I've been followed a couple of times and there have been so many cases that have come from the parade – some people were targeted while others were disowned [by their families] for being associated with the parade. It was about ten people that were attacked. But when we did the parade, we didn't have any security incidents because there was security available at that particular time.
Lee Nxumalo: And what were some of the challenges in putting the event together?
Eric Sambisa: The main challenge was resources; we did not have enough resources to actually cover all the logistics that were required to be covered. We wanted more people to come but we couldn't pay for their accommodation or for their transportation. We working on a very tight budget and we just had to make sure that it was done.
Another challenge that we faced is that there were some journalists that were reporting about the Parade in a negative way. They were reporting things that never happened and there have been so many misconceptions which caused a lot of misinformation to be fed to the public.
We did not have support from the authorities. We had a representative in the Human Rights Commission who is passionate about LGBT lives but she was the only one who came. The other authorities did not show up even though we actually invited them to come because we know that it is within their mandate to protect human life. We invited so many embassies, the office of the ombudsman and authorities that we thought would be on our side but they did not show up.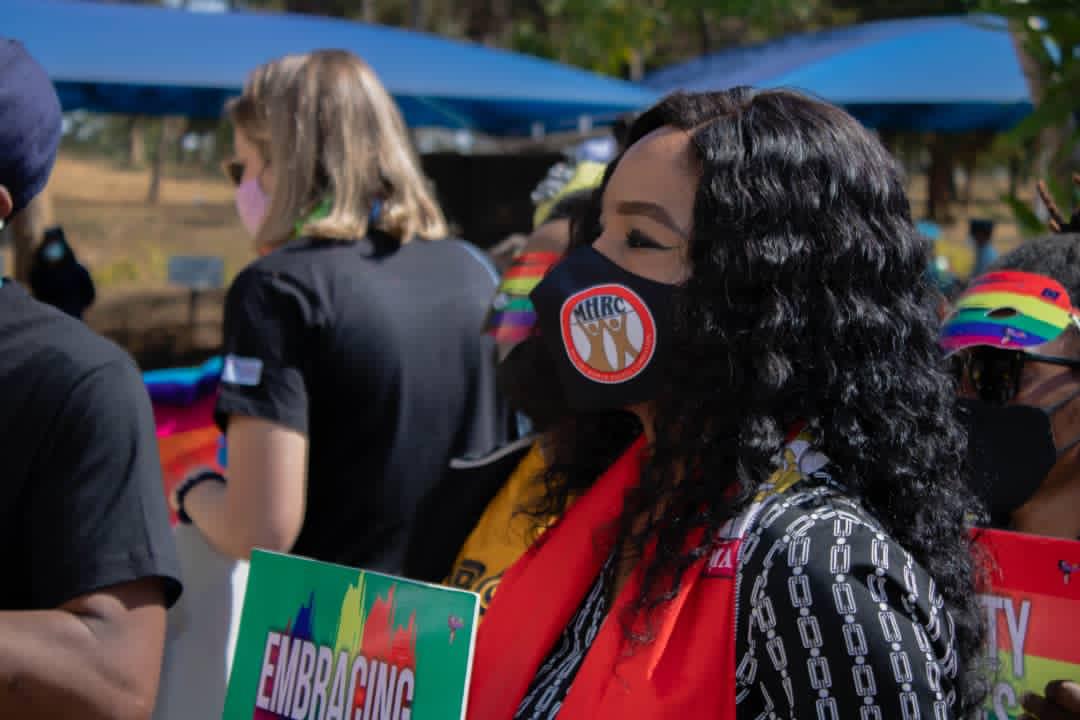 Lee Nxumalo: And what do you think posting the Gay Pride accomplished?
Eric Sambisa: It was one of the big LGBT events that have ever happened. It was the first event where I saw the LGBT writing their own narratives. Most of the time, people get to talk about us and we do not have platforms to communicate and talk about ourselves. We were writing our own history and we were so glad that it happened.
We accomplished a lot. We waved the LGBT flag for the first time. Before the parade, we had put up posters on social media and the comments we were getting were so negative that we feared for our lives and thought something bad might happen. It was a beautiful parade and people came in large numbers – we were not expecting the community to show up the way they did. We have managed to make history and showed that LGBT people are brave enough to take it to the streets and fight Malawi being so hostile.
*Answers have been shorted for clarity and brevity.