In recent days, you may have observed the relentless onslaught of severe storms, inundating floods, and the devastating aftermath of relentless rainfall in South Africa's Western and Eastern Cape. Prior to that, headlines were dominated by the alarming outbreak of fires that engulfed Johannesburg's bustling CBD.
This unmistakable pattern of environmental chaos is a stark reminder that the pernicious effects of climate change are no longer a distant threat but an ever-encroaching reality. we find ourselves at a critical juncture, one where using terms such as  'sustainable living,' 'conservation,' 'environment-friendly' practices, or using hashtags like #greenliving and #savetheturtles has to mean more than just being trendy. How can we break free from the complacency that has clung to discussions surrounding climate change for so long? And how do we, or how have we championed practices that are not just friendly to the environment but actively nurture and heal it?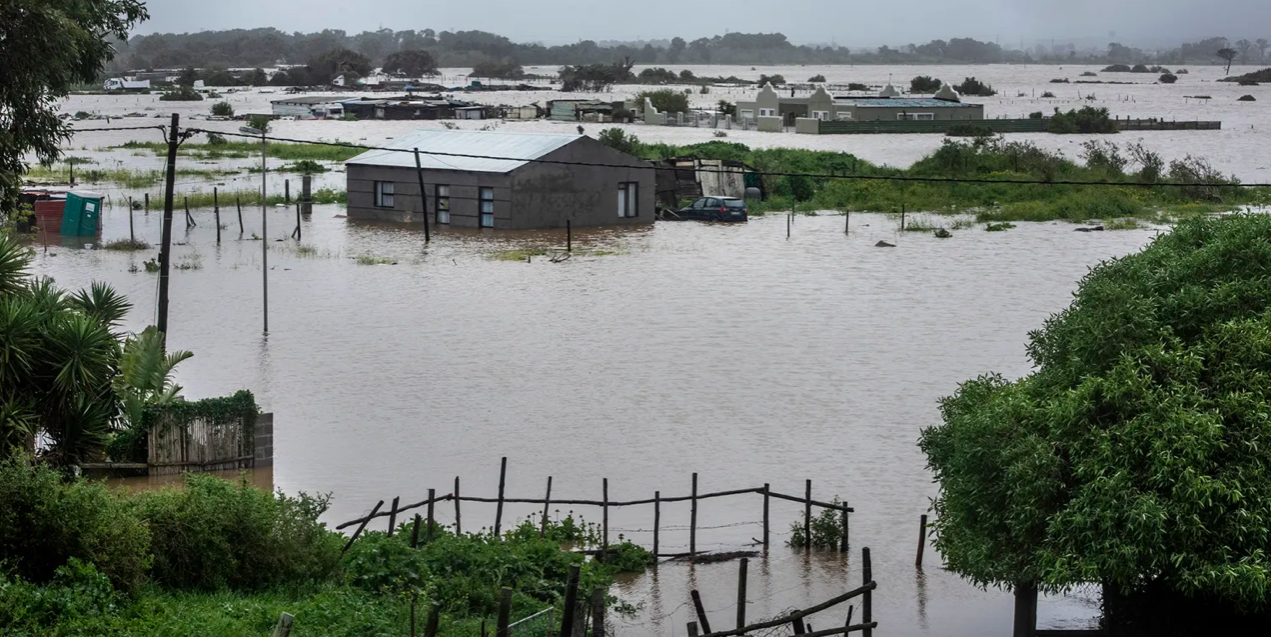 Photography by Benton Geach/Gallo Images
Disinterest in climate change conversations 
Disinterest in climate change conversations or complacency about climate change is not always voluntary, sometimes it stems from a complete misunderstanding of what climate change is all together- climate change refers to long-term shifts in temperature and weather patterns, that most of the time, are caused by natural occurrences such as rainfall, and human activity.  
In an article from the citizen, lecturer at Wits University, Enock Sithole puts forth a compelling argument. He contends that climate change discourse in the media should be more than just mere reporting of events, it should delve into the proactive measures society is currently taking to ameliorate the impact of climate change within our nation. 
My opinion is that a considerable portion of the population, especially the youth, remains reluctant to engage with climate change solutions because the prevailing reporting fails to connect with their daily struggles against the adverse effects of climate change."
How can climate change conversations be facilitated? 
Environmental education aids environmental activism 
In our country where shareholders, policymakers, and government officials are undeniably instrumental in shaping climate change policies that directly affect us, it's worth pondering the extent to which the South African media, in its prominent role, has illuminated the common initiatives undertaken by ordinary citizens to combat the repercussions of climate change in our nation.
As part of his research for his book titled "Educating for the Anthropocene"  Peter Sutoris, an environmental anthropologist, conducted video workshops amongst a group of 12 year-olds which allowed them to learn how to use cameras and create observational films of their livelihoods in the township of, Wentworth in South Durban,  South Africa, a highly polluted area. 
Through the medium of filmmaking, Sutoris harnessed the creative power of youth to vocalise their concerns about local climate change issues. In doing so, they illuminated the pivotal role of environmental education, highlighting how informed youth can become active contributors to the implementation of climate policies. 
The use of this medium not only exemplifies how today's youth can wield the influence of mainstream media tools but also presents an innovative approach to reshaping public discourse on pressing topics like climate change within our nation.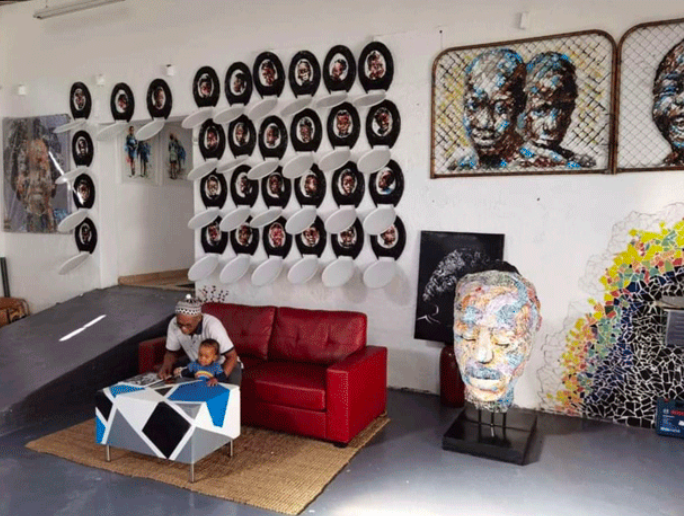 Buthelezi's art studio. Image courtesy of Mbongeni Buthelezi Art Studio.
Cross-disciplinary approaches from artists of South  Africa. 
In the face of contemporary culture, it's nearly impossible to extricate the profound influence of climate change on industries as diverse as fashion, art and media. 
Sithole in his article aptly underscores the critical role of media coverage in this context, highlighting the need for heightened awareness. It's through the power of the media that individuals can recognize their collective responsibility, not only in safeguarding their own well-being but also in ensuring the prosperity of the world they inhabit. 
Speaking of media, as I scrolled through Instagram recently, I stumbled upon a thought-provoking post by twyg discussing an article dedicated to the concept of "slow fashion." 
This piece delved into the intricacies of embracing sustainable practices to combat climate change, offering insightful strategies for individuals seeking to align with environmentally conscious choices that contribute to the preservation of our planet.
Slow fashion as a sustainable practice has been popularised by many local South African brands including Socioculture,  Daisie Jo and Sama Sama. 
Infamous for his technique of using plastic instead of paint for his artworks, Mbongeni Buthelezi also makes use of waste materials and repurposes them to convey emotions about the devastating impacts of plastic pollution in South Africa. His artwork signals the need for sustainable waste management and the need for more recycling.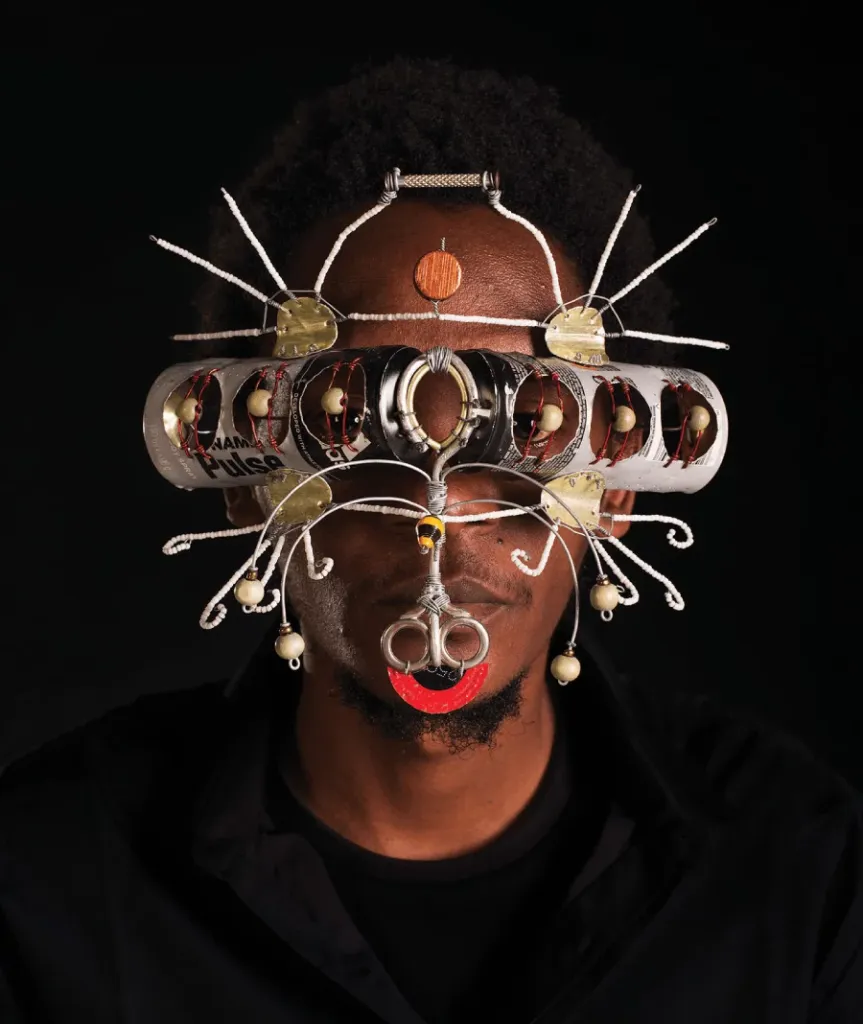 Cyrus Kabiru, Collater, Image courtesy of momaa.org
Kenyan Artist and activist, Cyrus Kabiru who is best known for exhibiting his collection of eyewear titled C-Stunners, produces artwork that is made primarily from recycled materials, that underpins contemporary notions on consumerism and waste- both impacted and facilitated by human action that inherently impacts climate change mitigation strategies. 
According to a U-Report Poll conducted by UNICEF in 2022,  49% of South Africa's youth have reconsidered starting a family due to rising climate change concerns that have both immediate and future effects on their lives.
In light of the many challenges plaguing today's youth, the conventional notions of prioritising marriage and parenthood may seem impractical. However, the pressing reality of climate change introduces a disconcerting uncertainty into the mix. At the same time, the emergence of social issues, along with climate change factors, threatens to exacerbate the hardships faced by individuals in poverty and other disadvantaged circumstances. 
We have to agree that climate change and social issues are undeniably intertwined. Rather than fixating solely on the gravity of the problems at hand, it is imperative that the media takes a more proactive approach by highlighting potential solutions. Recognizing the interconnectedness of these issues, it becomes evident that small, concerted efforts can pave the way for a more inclusive approach to combating climate change.
In essence, the imperative is not just to reduce the impacts of climate change but to do so in a manner that encompasses all segments of society, ensuring that everyone can contribute in some capacity. By fostering a sense of shared responsibility and engaging in constructive discourse, we can collectively strive for a future where the burdens of climate change and social issues are alleviated, allowing room for the pursuit of personal aspirations, including marriage and family, in a world of greater sustainability and more environmentally friendly action.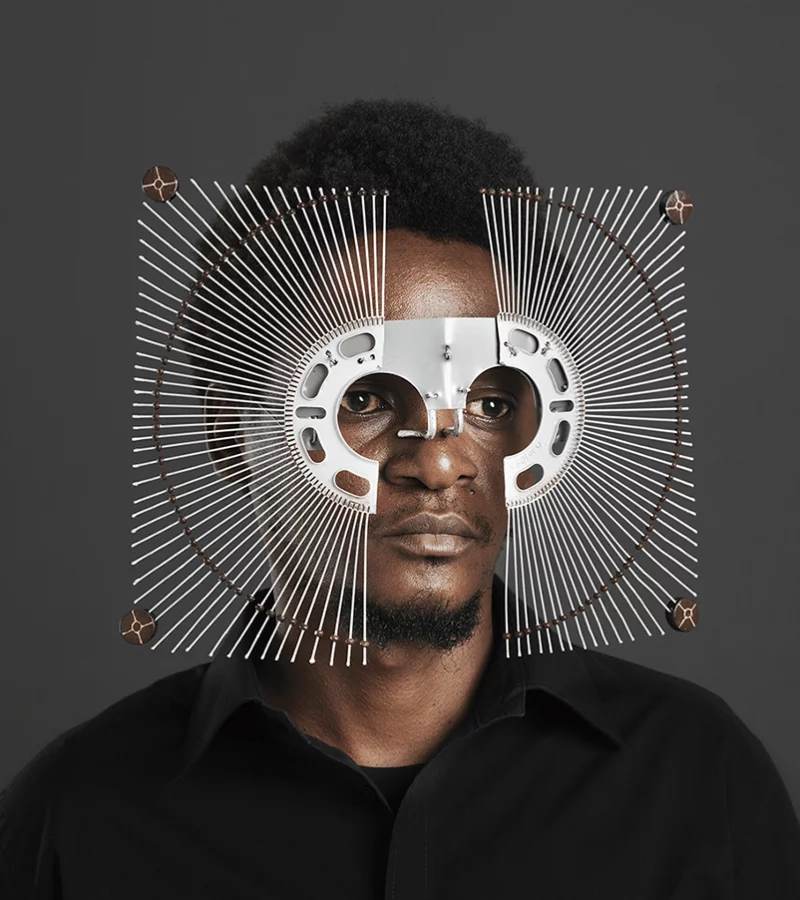 Cyrus Kabiru, Colossal, Image courtesy of momaa.org