What could possibly be more ideal than adidas Originals interpreted by Alexander Wang? Not much TBH… A fusion of two brands who carry the trademark stamp of cult, off-kilter and unconventional in their woven DNA strands pushing subversiveness.
Spliced logos. Contrasting inserts. Upside down brand flags. What is 'wrong' and 'incorrect' takes centre stage.
With both brands dominating respectively in design, quality construction and highly anticipated drops with spectacular release techniques and or lookbooks… the morph is killer. For the first time since the initial Seasons released in the states these monochrome, ultra-chic and minimalist styles are available in South Africa.
So, then the question is how does adidas Originals x Wang go from their first three Seasons that received wide spread publicity globally due to the nature of the releases to dropping in South Africa for the first time?
The first seasons were released from the back of a truck, ordered via text and delivered by a courier dressed in the latest apparel- to a Coachella road trip with models that became a lookbook… Well, they get Xzavier Zulu involved.
Xzavier led by the campaign ethos of embracing imperfection and the power of availability and sustainability, photographed the Season 4 local lookbook simply making use of what is easily available to him and to many others – a smartphone. Geared with an iPhone 8+ some phone lens accessories and making use of VSCO to edit his shots, Xzavier explains that he would like to show young people that they should not feel held back by an apparent 'lack of' equipment and make use of whatever tools they have at their dispense to create with.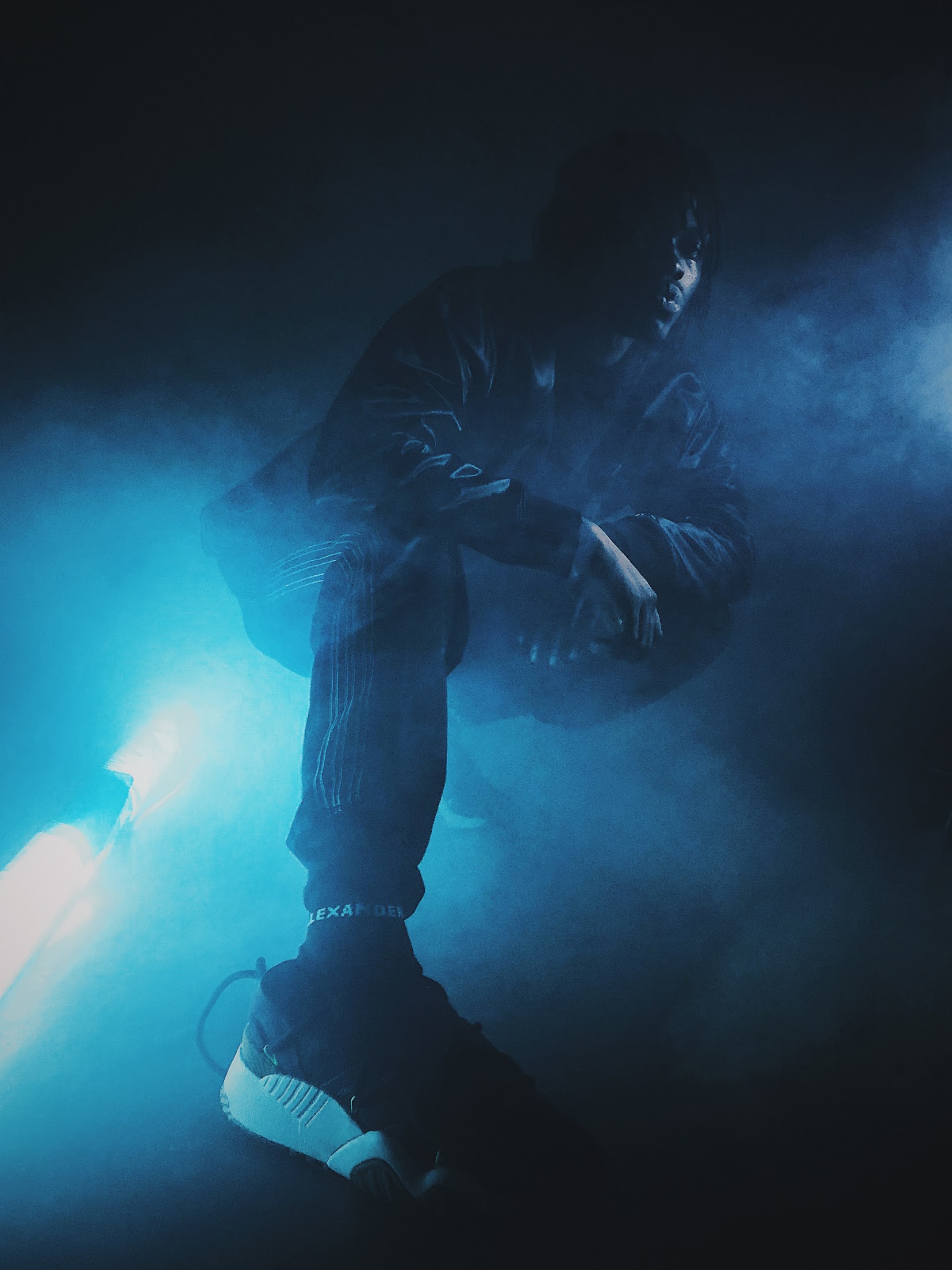 As mentioned before with this drop adidas Originals x Alexander Wang are embracing imperfection. In design, patterning and construction of the final apparel this comes to fore in the use of factory rejects.
The collection consists of 18 statement sports apparel pieces aimed at wearability followed by 4 styles of footwear, opening up religious followers to other known silhouettes such as the adidas Originals Jeremy Scott Frankenstein, Skate and the Superstar.
Editing elements from previous collaborative Seasons, Wang splices them with details from the adidas archive using a 'photocopy' process.
In my conversation with Xzavier he explains that this drop is a show of adidas Originals' dedication to availability and staying true to heritage styles and creating a link between the past and present. Avoiding what Xzavier and other industry professionals refer to as 'shrink and pink', Season 4 is an organic release, with genderless styles and feature sizes from UK 4 – 12 making this drop accessible to a wider audience.
Sustainability, lo-fi creation and staple chic, this drop is not to be missed. Catch it online on the 14 November.
Credits:
Talent: Siya Andibiyela and Yonela Makoba
Producer: Xzavier Zulu
Production Assistant: Reagan Paulsen
Lead Photographer: Xzavier Zulu
2nd Photographer: Reagan Paulsen