As a creative director and business-womxn, Bee Diamondhead pursues her vision with relentless courage and commitment; carving out a career in fashion that has set standards in the fashion industry of South Africa and beyond.
I realised after our candid conversation on the meaning of this work — Dismantled Conglomerate — that this piece could only be written one way, and that way only required one voice to hold the energy of what these images convey. That voice is Bee's; transcribed below; a vulnerable assertion of what it takes to tend the flame of one's creative passion.
…
*The piece that follows is written in the voice of Bee Diamondhead 
"This shoot took place [around the time] George Floyd died. I was going through an intense process of social media activism publicly unpacking systemic racism within the industry — very loudly so. My team and I had just finished a huge TV commercial, straight out of lockdown, and I had dressed about 20 womxn in these power suits. I felt so strongly about these power suits, and I think subliminally I was feeling disempowered in the face of everything that was going on. The job was a huge rude awakening that involved getting back my power and standing up for myself. It was a fucking tough job [which] took so much of me to [complete] — without [it] giving me any sort of nourishment in return. After that job I took some of the suits and decided to do a fashion shoot just for myself. TV commercial and advertising can be stifling, and I needed to give myself the space to do something fun and creative. My friend and photographer Aart Verrips, had seen me post some behind the scenes at fittings and said we had to shoot this — literally at the same time I had decided to do something with the suits. It was serendipitous in that way; it had to happen.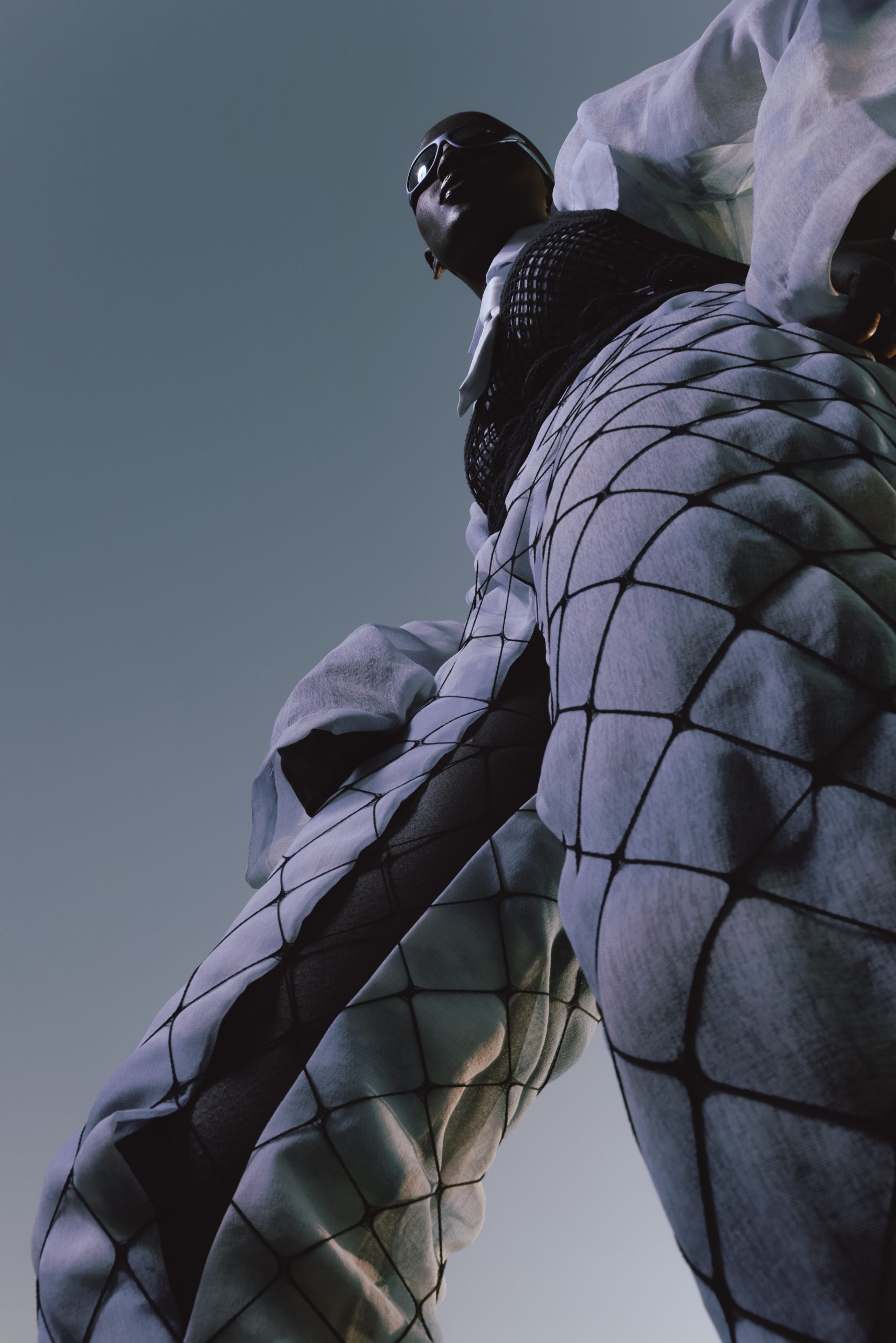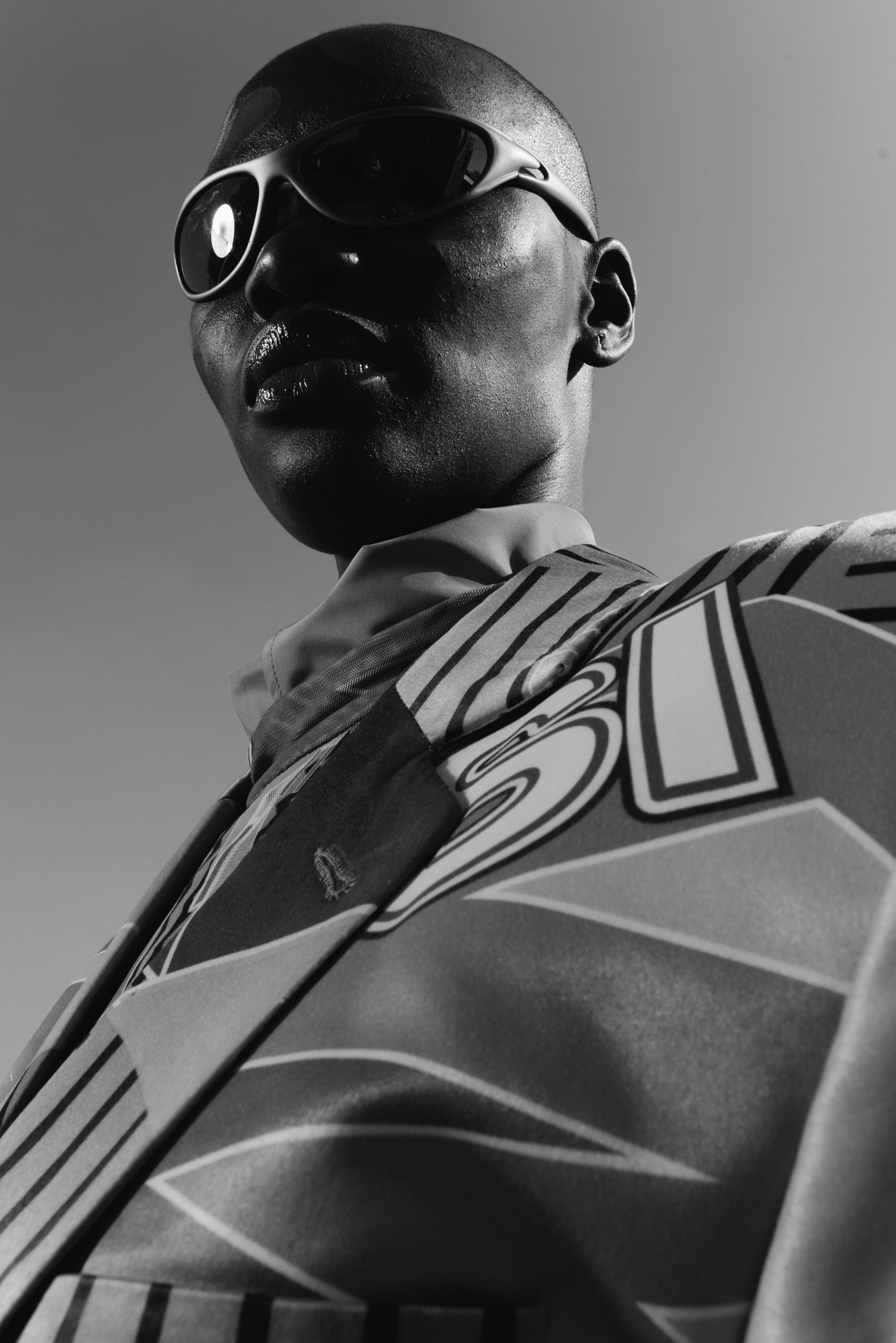 After shooting non-stop for two weeks, we wrapped the commercial and the next morning we reshot it. I wanted Tammi to do the makeup in the style of warrior masks; like these incredible beings just living their daily lives, rooted in their power. It's George Floyd happening, its systemic racism being publicly acknowledged — and with that — came going into my inner turmoil around being a young Black business womxn, who has had to wear so many masks to protect myself. Black womxn are the most powerful group across so many spheres; from politics, to business, in creativity and intellectuality. Yet, [they] continue to be so deeply disrespected and ignored. I wanted to create a story celebrating Black womxn and how I felt in that moment. I had to do this shoot to feel stronger and [more] powerful; to root myself unapologetically in all the multi-dimensional expressions of who I am. To be who I am — as I have always done — and always will do.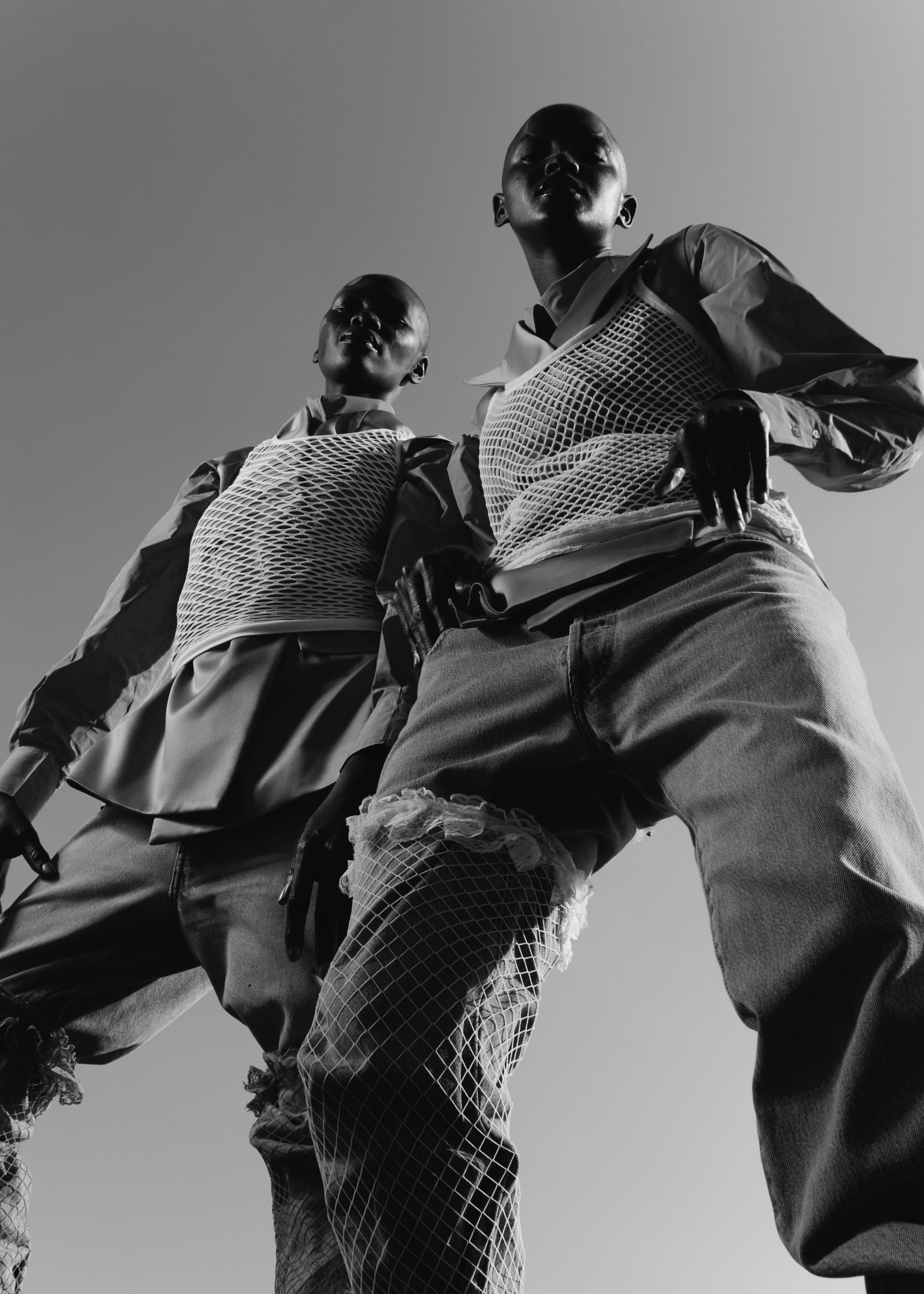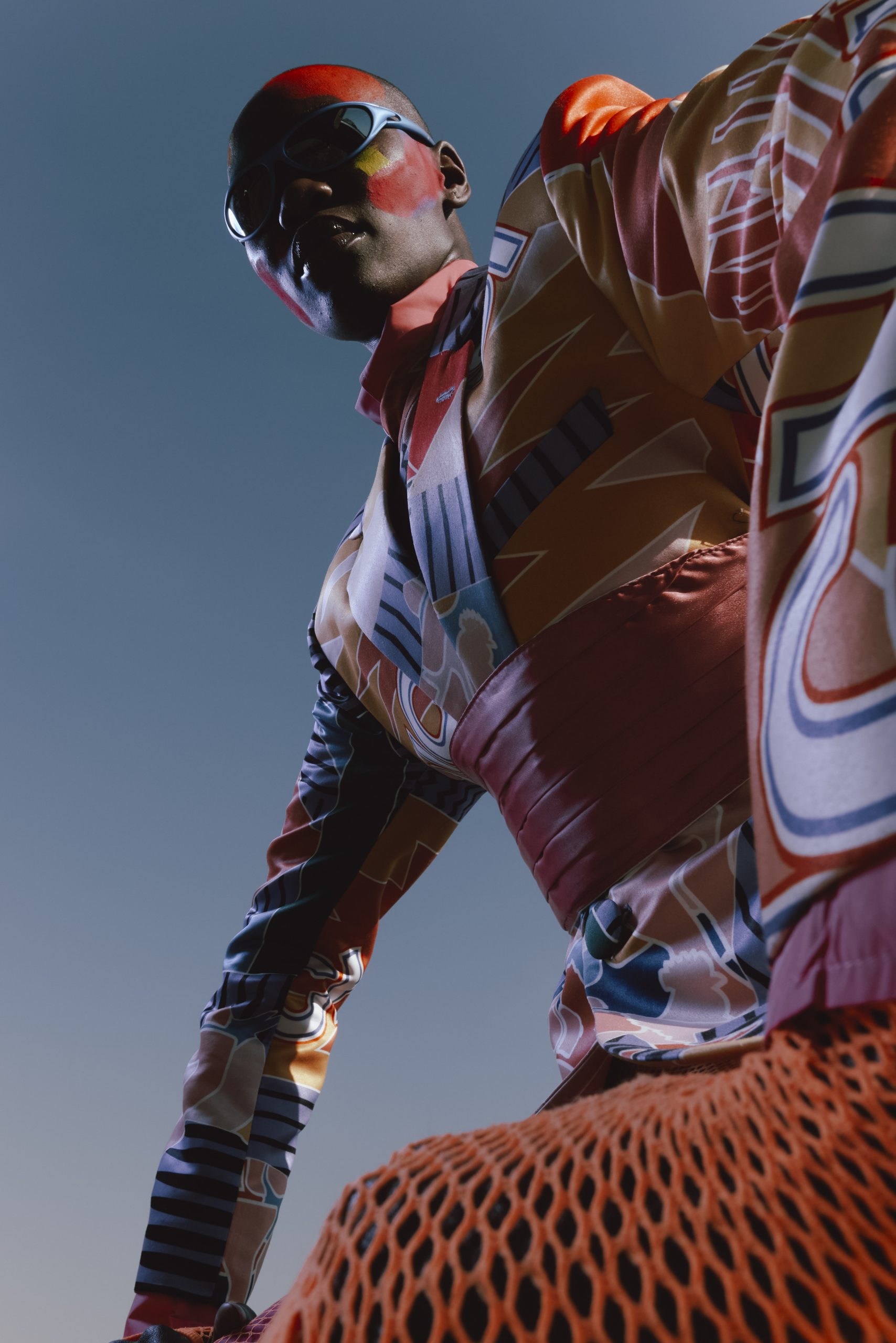 Fashion is a storyteller; it takes us out of our mundane everyday worlds. It takes us to places where we want and need to be within ourselves and our imaginations, and this was one of those shoots for me. I hope everybody [has the same opportunity for creative expression]. That everyone can create beautiful, meaningful work that helps them get out of bed and helps them find themselves. Work that is fucking cool and strong, and ultimately, that is loving and gives love in return."
CREDITS 
creative director/stylist: BEE DIAMONDHEAD
photographer: Aart Verrips
model: Graobe Marie-Noelle
model: Faith Johnson
MUA: Tammi Mbambo
fashion assistant: Lethabo Motlatle
fashion assistant: Larry Kwesi