The fashion in film during the first half of 2022 has been incredibly evocative and emotionally provocative. Not only are some of the films spellbinding but they are genuinely eccentric and they've taken each storytelling device: from the plot, and character to makeup and fashion, to another level.
Three films that embrace this are X directed by Ti West, The Batman directed by Matt Reeves and Everything Everywhere All at Once directed by Daniel Scheinert and Daniel Kwan.
The films are also diverse in genre where X is horror, The Batman is a superhero crime drama, and Everything Everywhere All at Once is a dark comedy drama.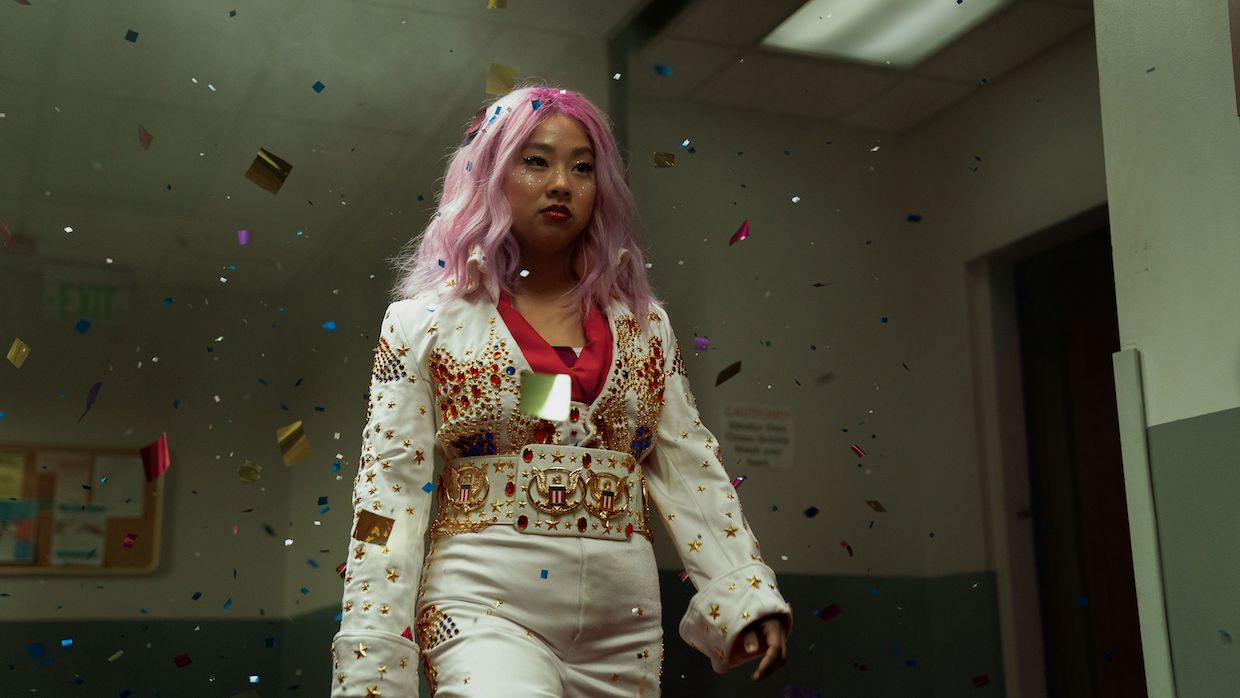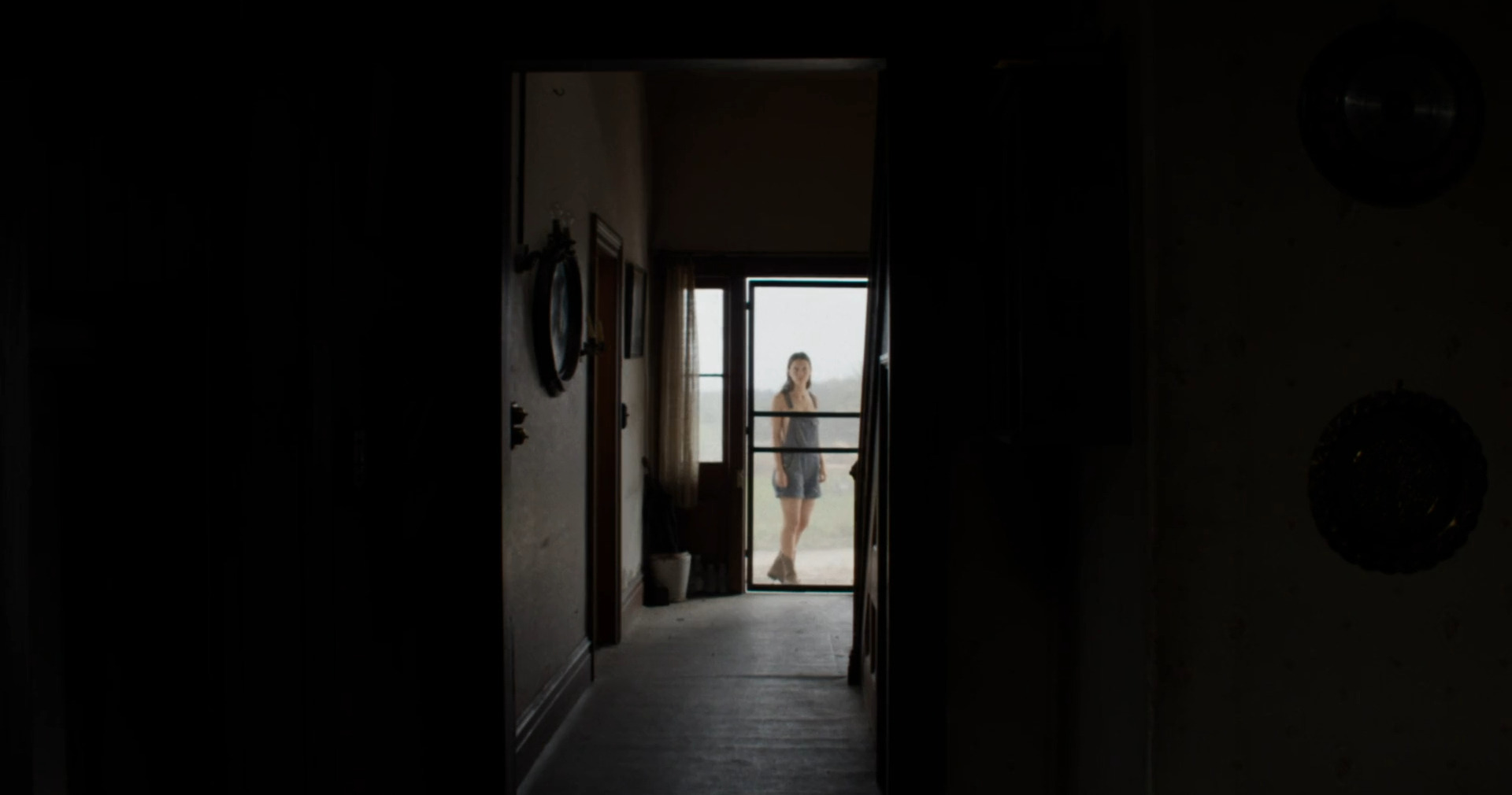 No matter what you might think of these films, they are all distinct and specific to their respective director's styles, visions and decisions — and there is something so satisfying about these films using fashion and makeup as an extended storytelling device, especially when it's tied to a powerful character in the film.
The defining traits of a "final girl" in horror can range from anything like iconic lines to their smarts. Characters like Sidney Prescott in the Scream franchise and Laurie Strode in Halloween are iconic in the film.
Not just the horror genre. Maxine Max played by Mia Goth is an encapsulation of gentle, careful and poignant.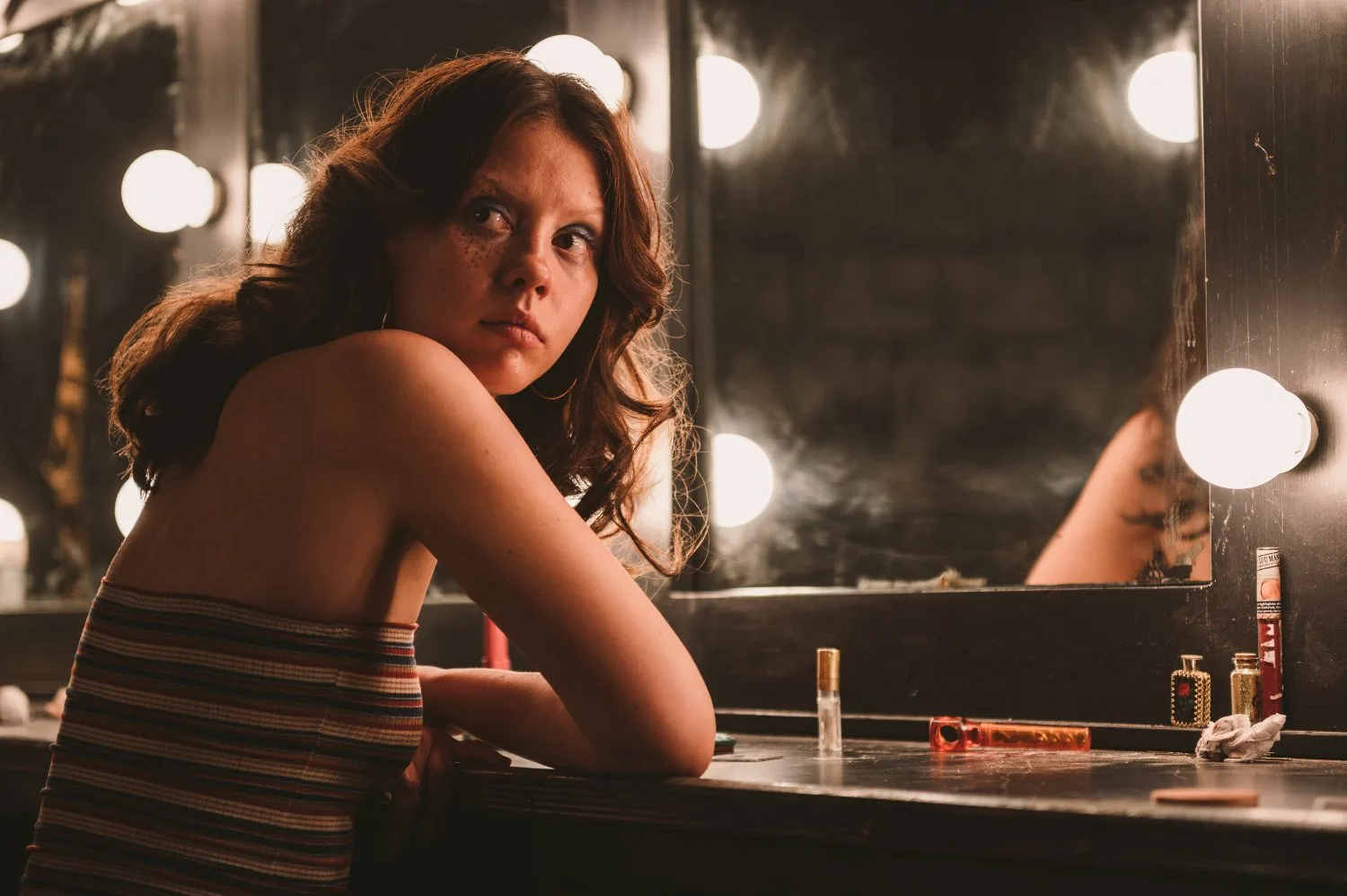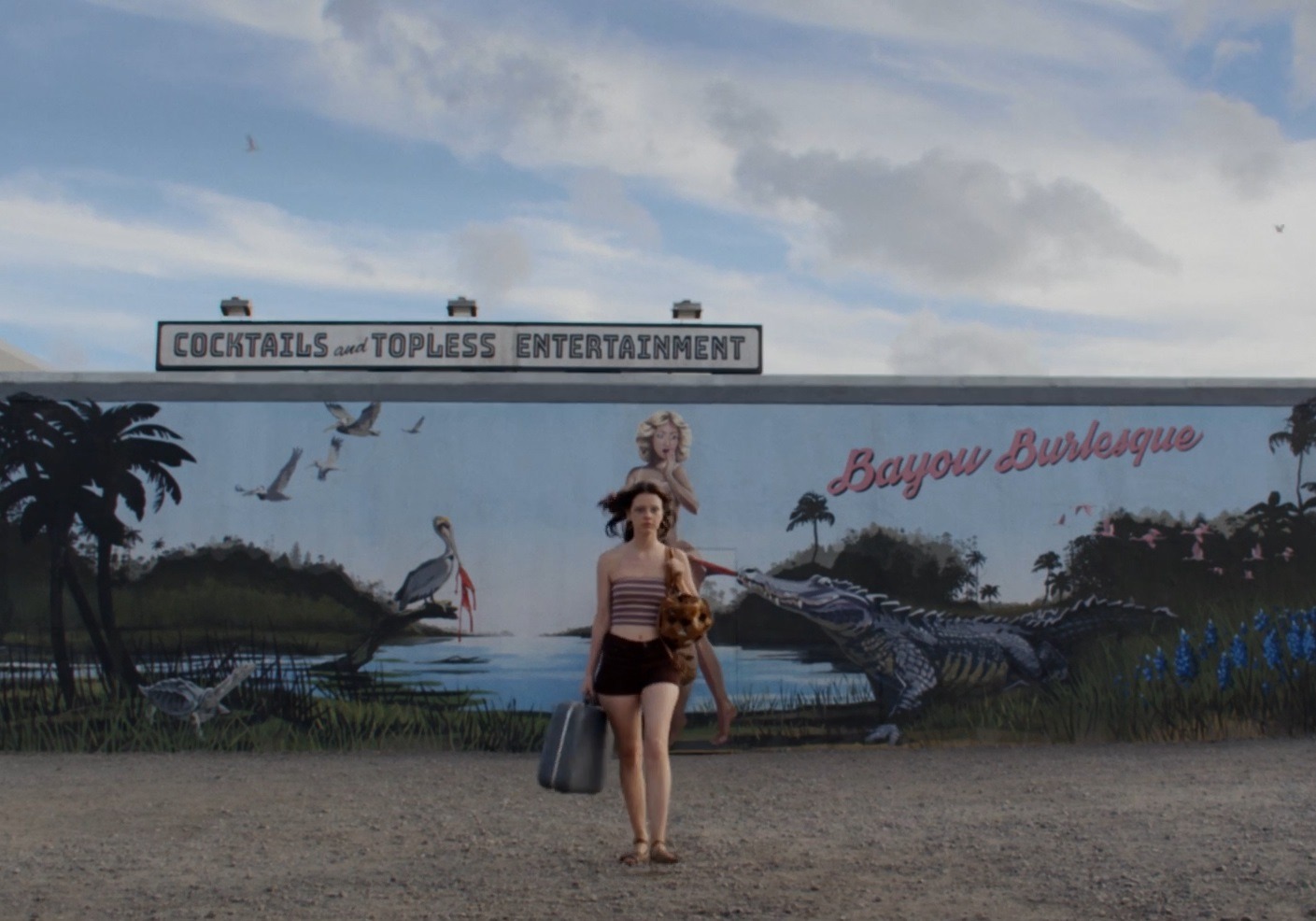 From the very first moment, we are introduced to her, we get a sense of her knowingness. Her eyeshadow is blue and so apparent on her pale skin, her hair is curled in loose ringlets and her tube top has stripes very reminiscent of 70s fashion which is appropriate considering the film is set in the 70s. What's strong about this is that she feels separate from the other characters. 
As we see her walk about the land in just a dungaree with nothing underneath, there is also a sense of surety on top of her established knowingness. Beyond that, the bits of skin we see under the dungaree which is usually worn with a top also merge into the theme of voyeurism that the film completely embodies. 
This look also somewhat departs from the iconography of porn stars – as Maxine Max is a porn star in X— and gives her a sort of casualness that speaks to her humanity outside of a pornographic male gaze imagination.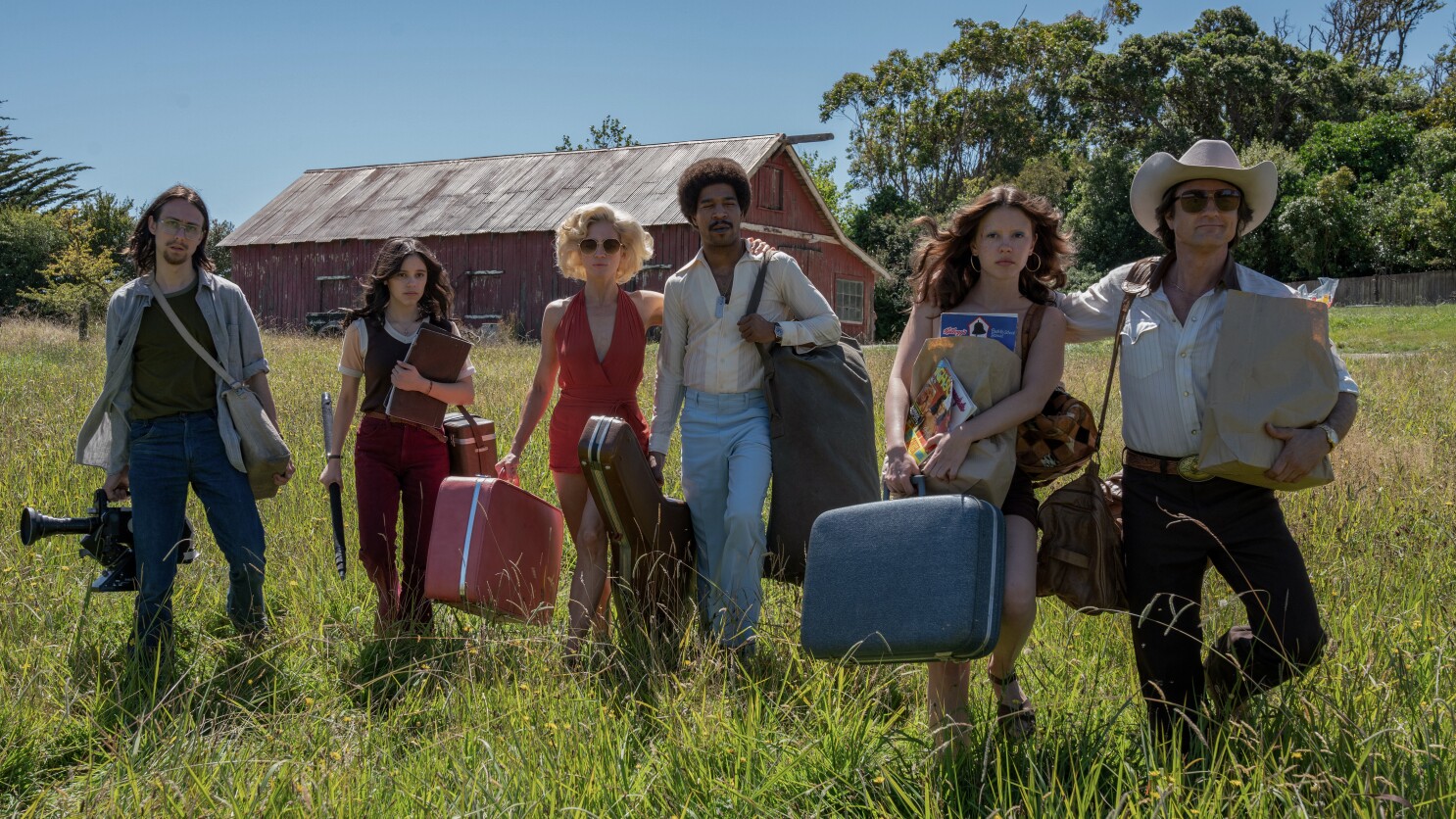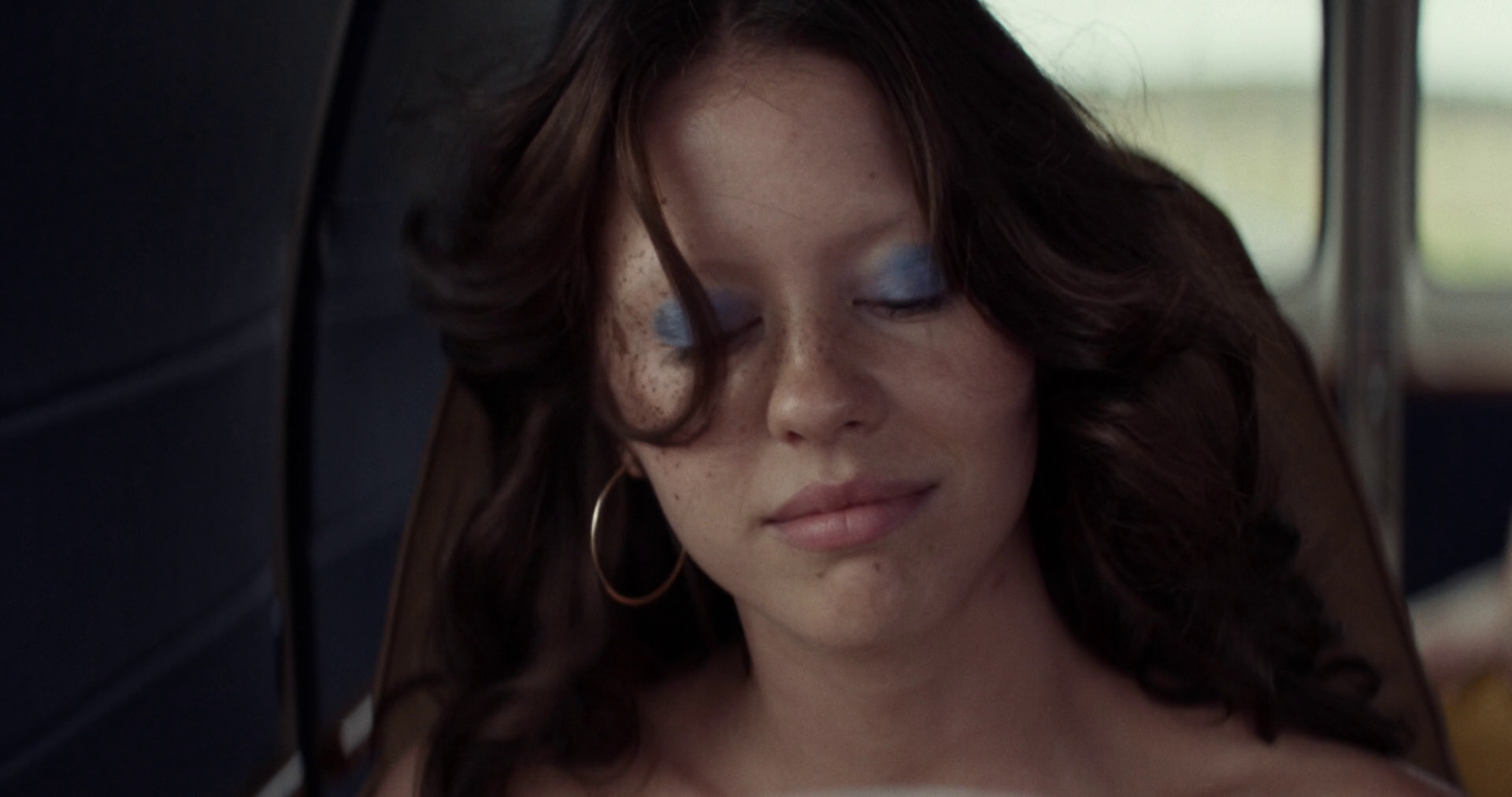 To be fair, all of the femmes in X, have something about them whether it's their character's behaviour, costume or dialogue that speaks to that roundness of their own characters.
What makes Maxine Max's costuming so fascinating is that although it works in conjunction with the time period it also uses colour to make us understand something so fundamental about who she is.
She comes off as guarded in the film but the stark blue eyeshadow against the waters of the lake speaks to more of a melancholic strike that lives within her. There have already been TikTok's, and Instagram photos that have replicated this look. Maxine Max's costuming is a large part of what makes her so distinct as a horror final girl.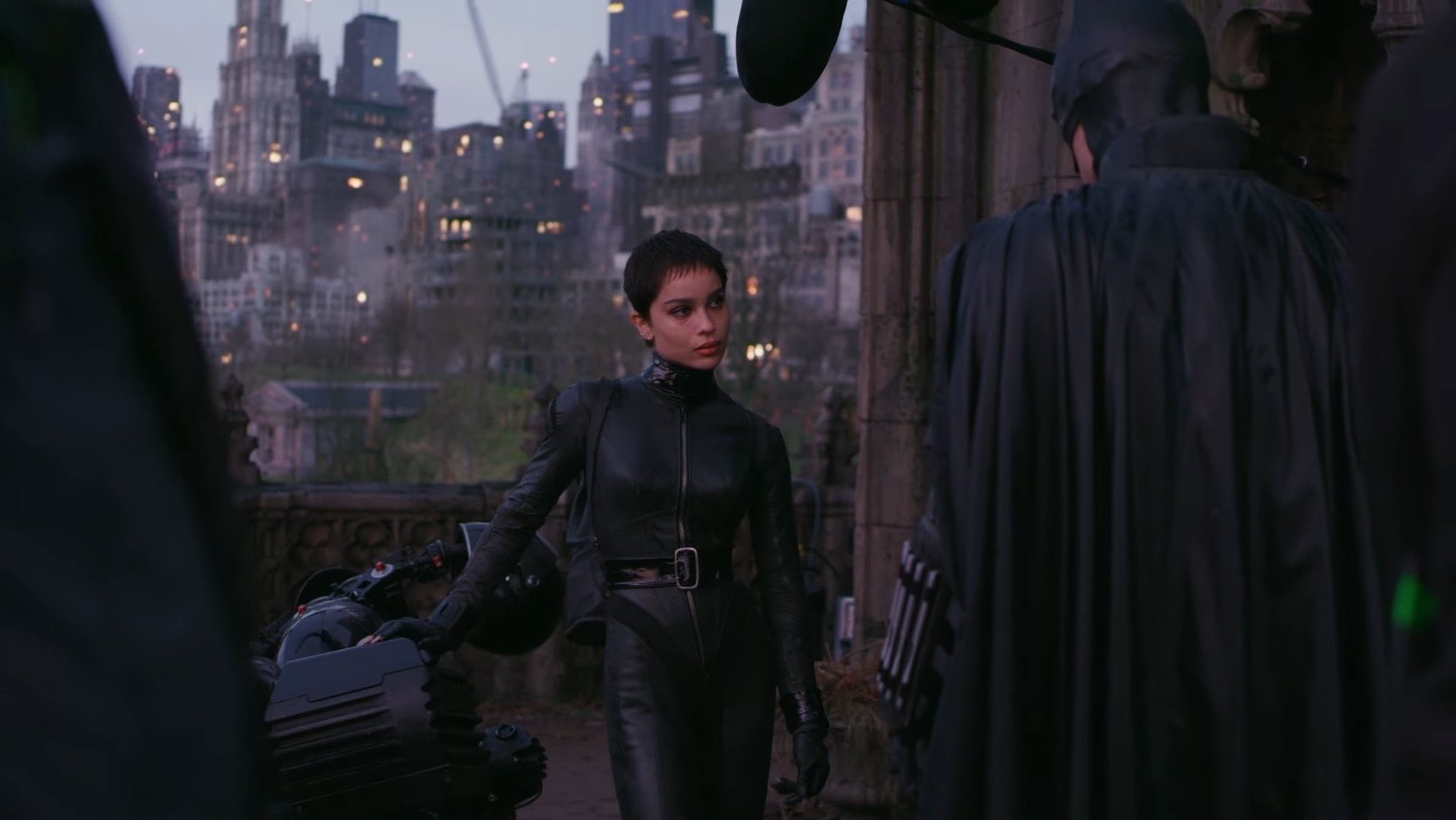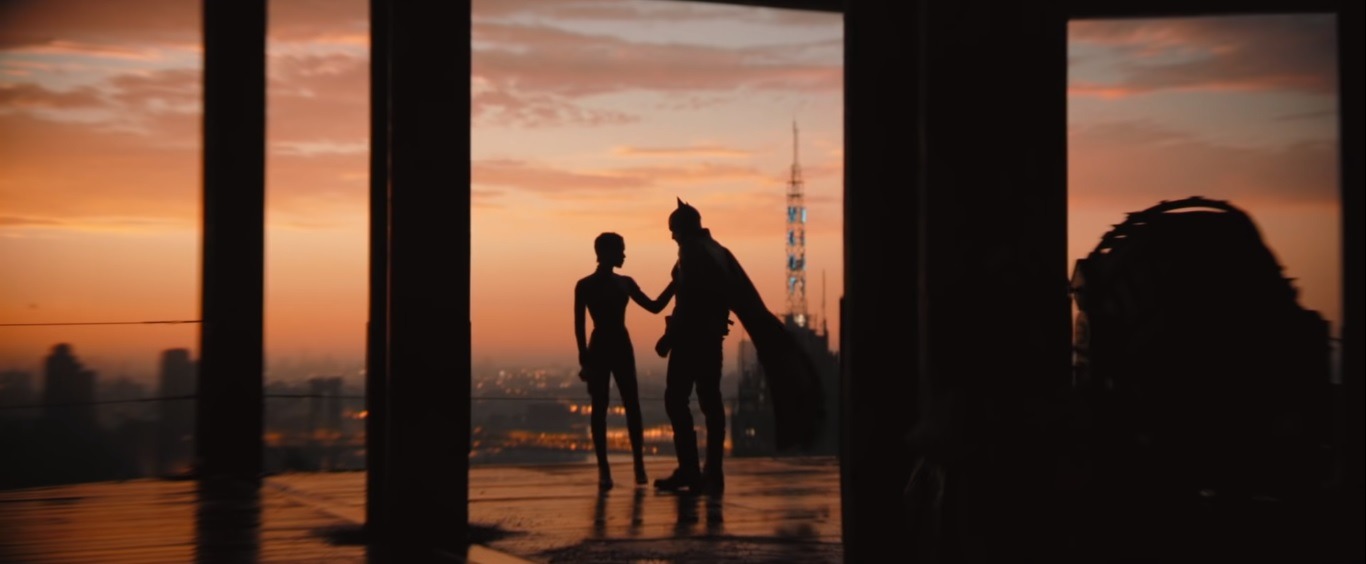 Usually covered in leather, Zoe Kravitz transforms into the latest Selina Kyle AKA Catwoman for this brand new interpretation of The Batman. Matt Reeves has crafted such a pensive yet full depiction of the famous Gotham.
Everything in this version of The Batman seamlessly interlinks in order to transport the viewer to a place that only exists in comics. Selina Kyle feels that way — like if you were in Gotham, at nighttime, you might've seen her jumping on her motorbike and speeding away. 
Her character is acutely aware of her environment and much like the other portrayals of Catwoman, she is designed to mimic the traits of a cat. A sort of animalistic curiosity, yet repulsion — a carefulness yet a decisiveness that allows for this Selina Kyle to softly cradle The Batman's cheek with long claw-like nails that are subtle yet effective.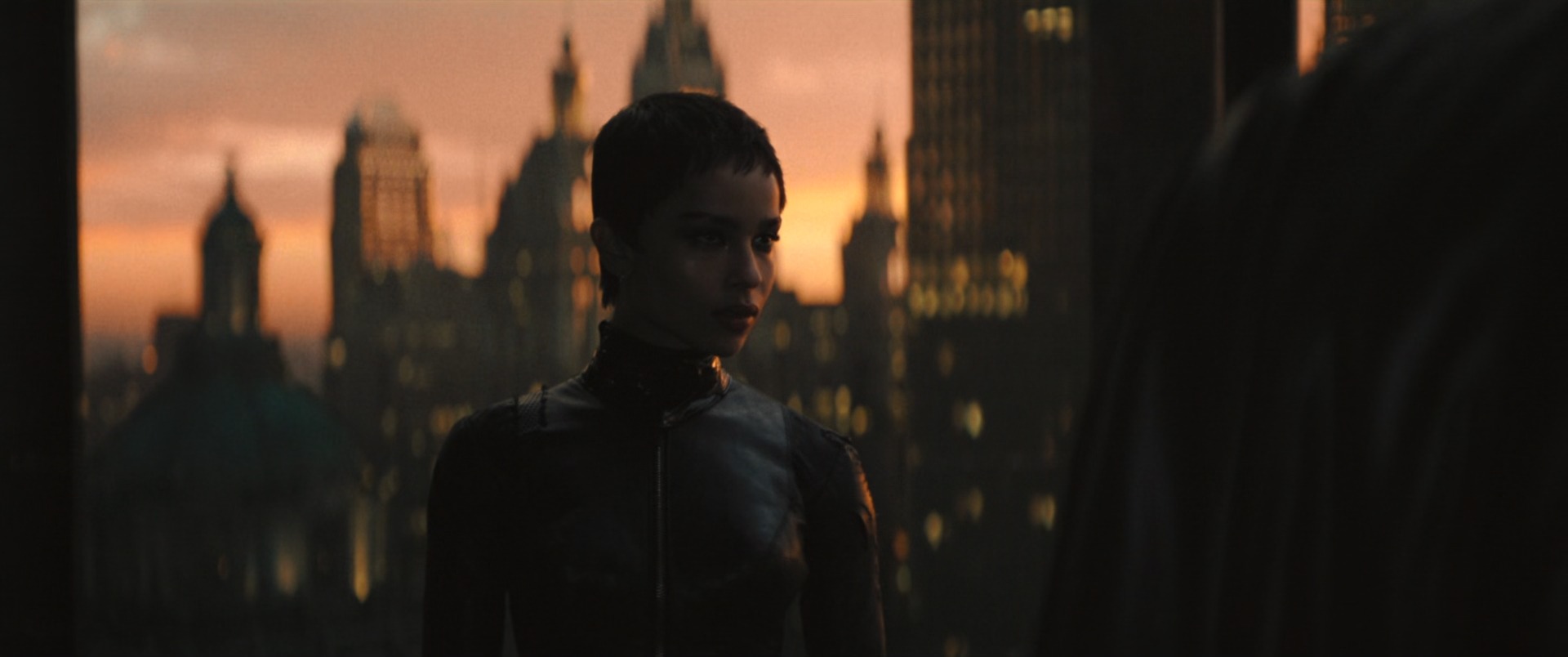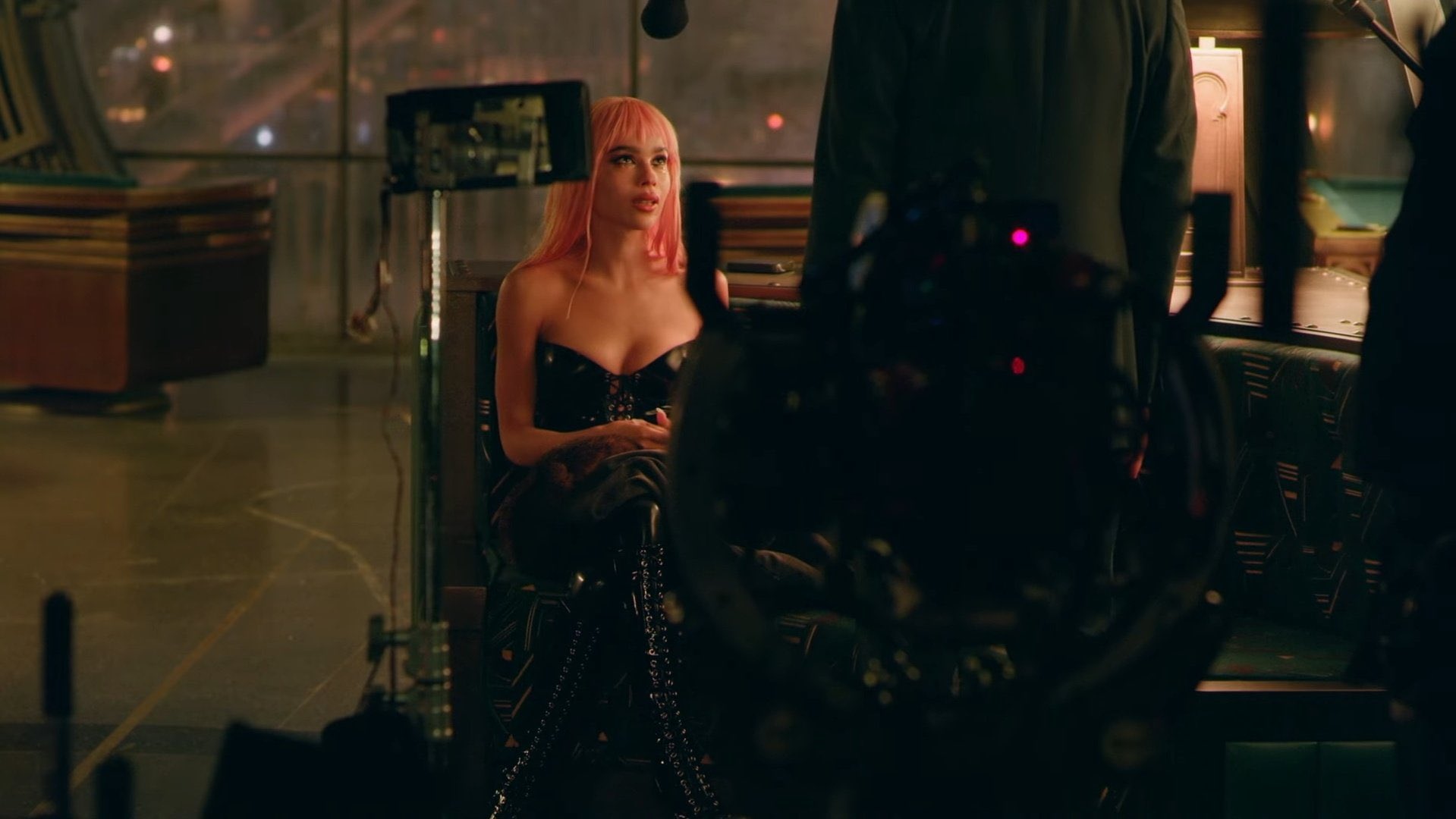 The noir effect of this film is within its persistent use of darkness and shadow, Selina Kyle works with the shadows and due to the film's plot but also because it's deeply tied to the character, she shifts in and out of hairstyles.
Selina Kyles' aversion yet deep desire to be seen despite her mask (figuratively and literally) is something that gets touched on a lot through her costuming in the film. Her dark clothing speaks to the aversion and willingness to dissipate into the darkness of the world.
Joy Wang played by Stephanie Hsu is the perfect iteration of the multiverse. Her character struts through worlds emulating every part of the possibility that is sunken within her soul. The many possibilities of who Joy is.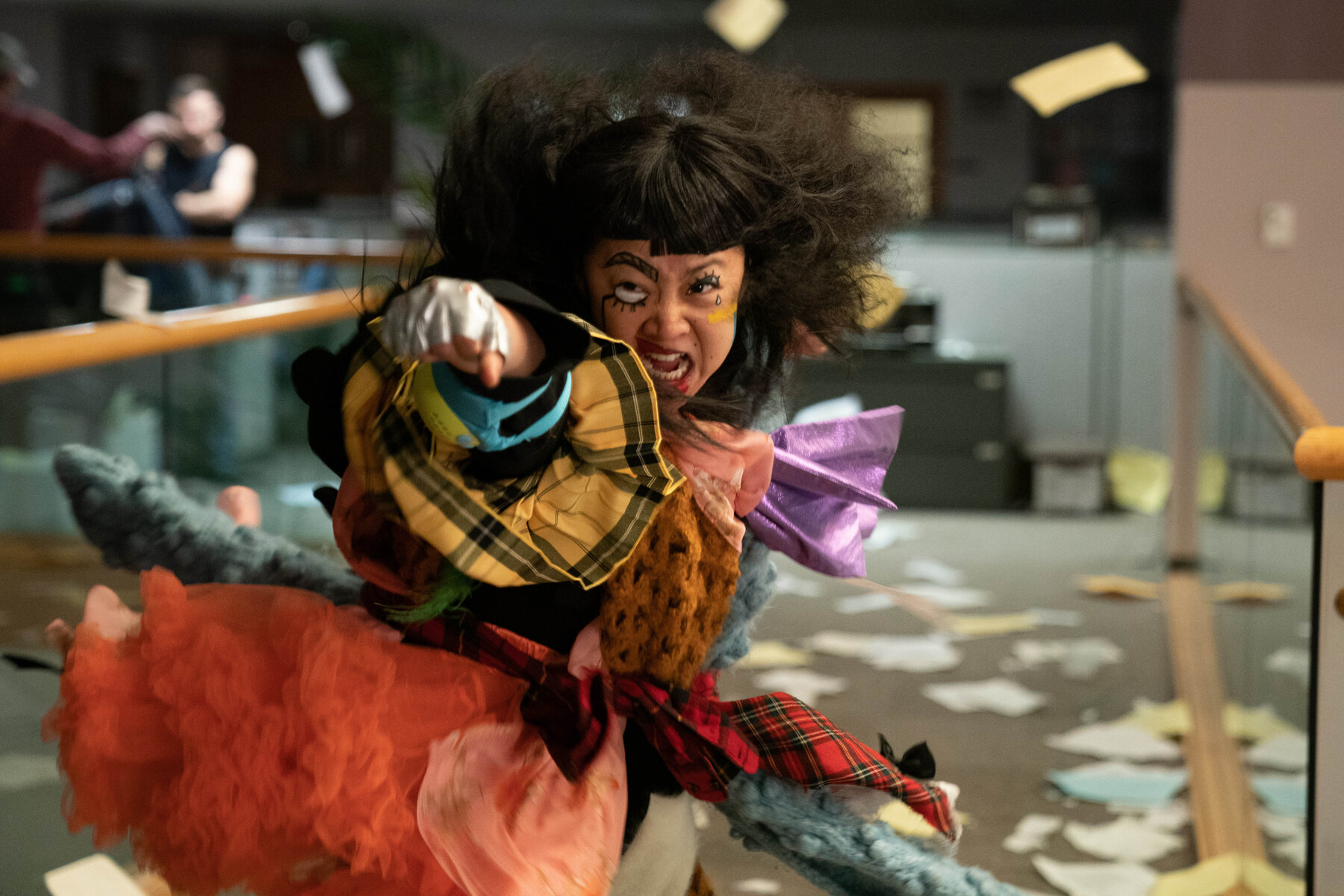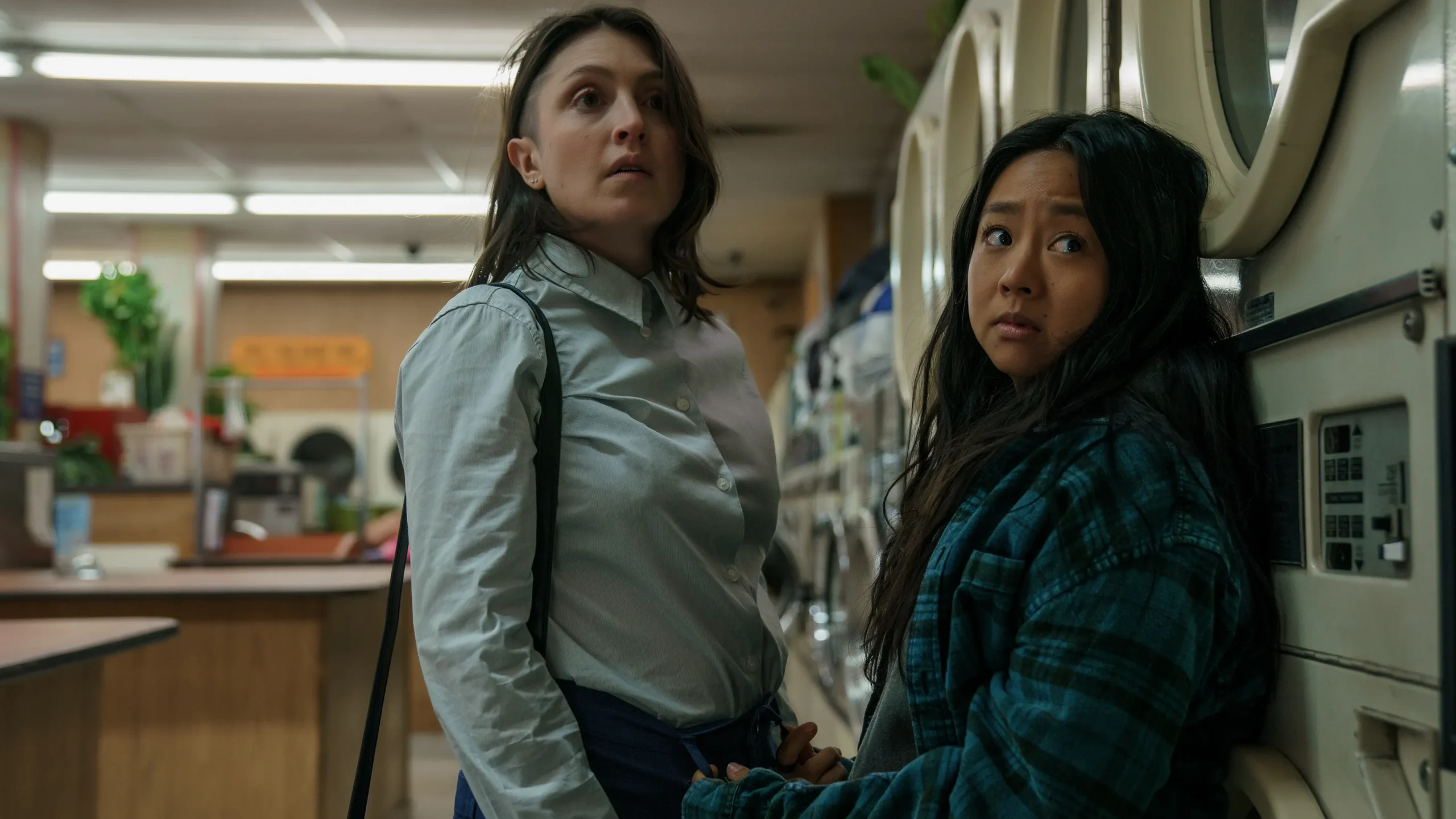 However, despite the colourfulness, craziness, randomness and theatrical makeup and costume looks, Joy Wang's nihilism shines through. This kind of perceived oxymoron is perfectly grounded through costuming elements and her characters' beliefs. 
The outside looking in, metaphors this idea that even though you might be deeply nihilistic and conjoined with the belief that nothing in life matters, you are still interesting — you are still inherently part of the world (world's) and I think this is one of the ways hope and love is depicted in the film's plot.
These worlds kind of become a plaything for Joy Wang and that is specifically shown in the way she is able to manipulate the elements of each part of the universe by playing with her costumes and props.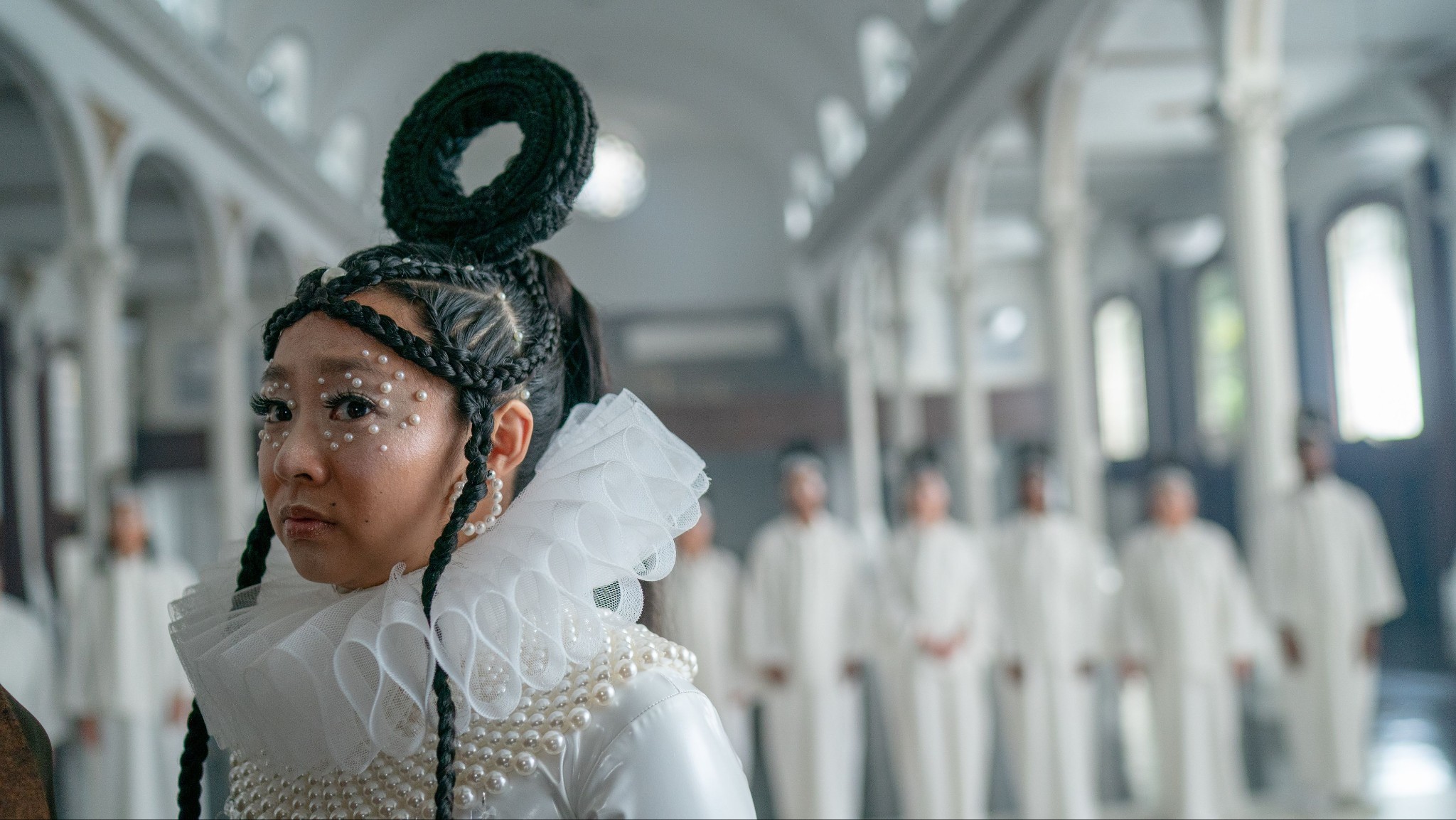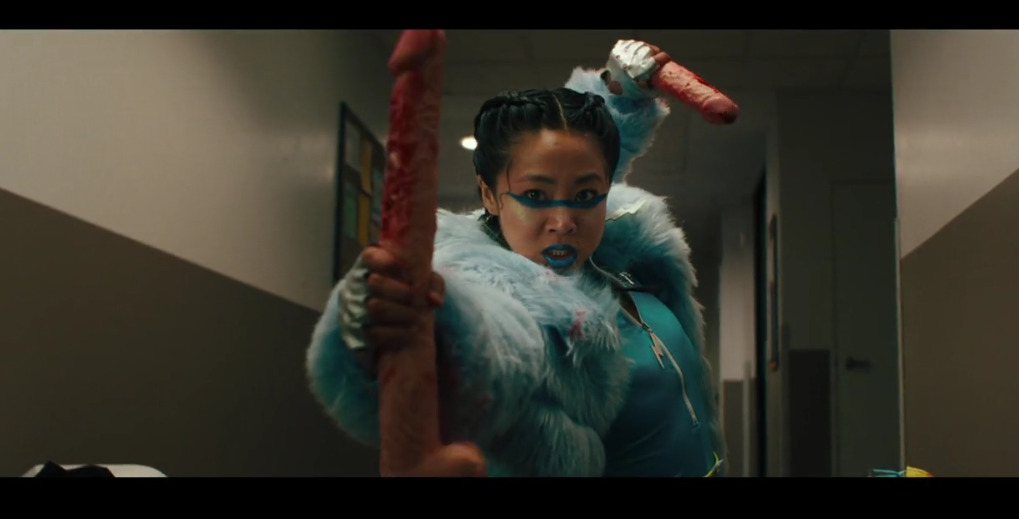 Post watching the film, walking away with an existential resonance of hope and joy (no pun intended) and pain, there is a very specific realisation that Joy Wang is what really shapes this unhinged, chaotic journey of all the other characters — and that her bold outfits are a part of that. She doesn't hold back on the amount of sadness and anger she feels and this boldness of costuming presents that human wounds are not always quiet. 
To conclude, 2022 is already shaping up to be a fantastic film year, especially with its relationship to fashion and makeup. There is a genuineness in the way that it's used for character and story. There are other great films from this year like Turning Red; Fresh; The Lost City and Top Gun Maverick. They have tightly gripped onto the importance of costuming, design and makeup in the construction of the film.
There seems to be a collective understanding in the film industry that the specificity of iconography used for characters is something that a lot of audiences subconsciously or consciously see as a mechanism to celebrate characters and film.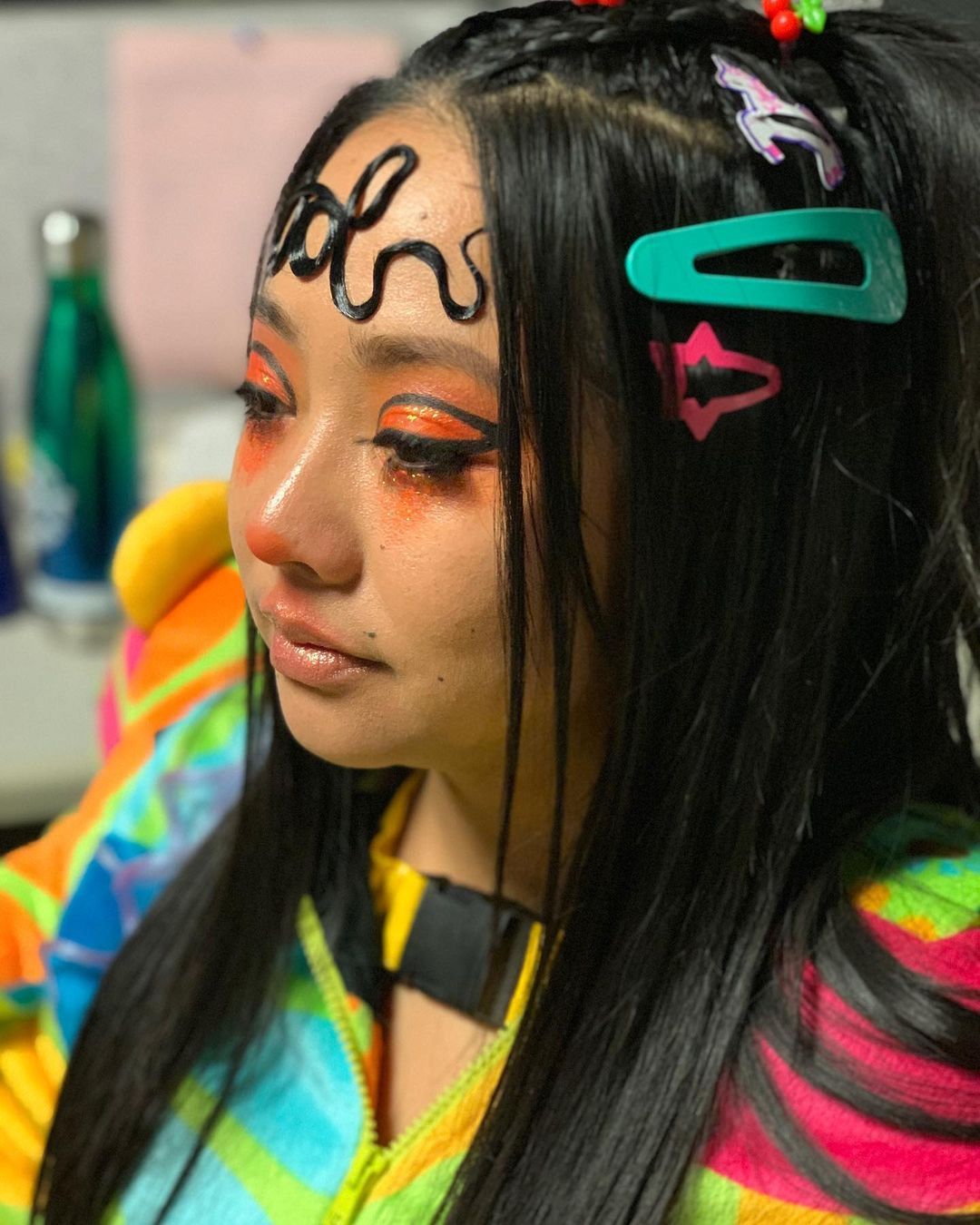 CREDITS: 
X dir. Ti West
Costumes by Malgosia Turzanska and Cilla Leckie
The Batman dir. Matt Reeves
Costumes by Jacqueline Durran, Dan Blacklock, Rupert Steggle, Lorna Cook, Lizzie Moul, and Steve Wotherspoon
Make-Up by Nikita Rae, Naomi Donne, Doone Forsyth, Samantha Denyer, and Kat Ali
Everything Everywhere All at Once dir. Daniel Scheinert, Daniel Kwan
Costumes by Shirley Kurata, Courtney Hess, Lisa Russey, Kristina Selby, Andrea Tsanas, and Alex Woehrle
Make-Up by Dania Simental, Michelle Chung, Christine Choi, and Abigail Bradley