"Orange Culture is more than just
a brand — it is an emotional string of socially aware stories and
expressions cut into clothing; we believe fashion can and should save lives."
Adebayo Oke-Lawal
Aside from having Africa's largest population, as well as the continent's most thriving financial economy, Nigeria has also become globally acknowledged for its flavourful arts and culture scene — laying the bedrock for the country's youth to express themselves through different artistic mediums. Orange Culture is a succinct example of a creative movement which has emanated through this cultural fusion in Nigeria, and this fashion brand is described by Adebayo Oke-Lawal — its founder and creative director — as more than "just clothes".
Adebayo adds: "It is a 'movement' that covers universal silhouettes, with an African touch to a creative class of people — translating into a heady mixture of Nigerian inspired print fabrics, colour, and contemporary androgynous clothing. We believe clothing should be fluid and have the ability to be worn by any and everyone." In his most recent Orange Culture press release for the Honest AW21/22 collection.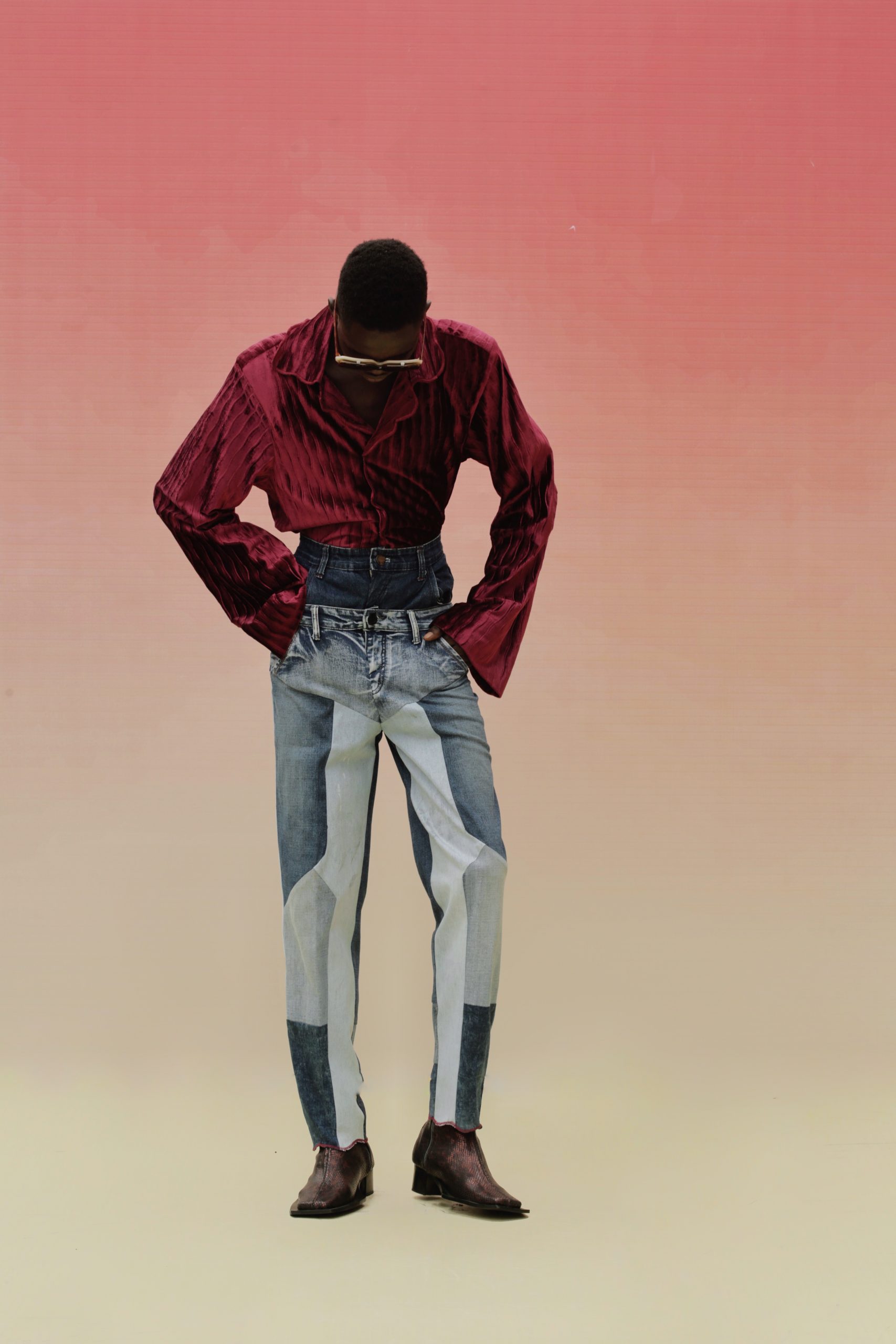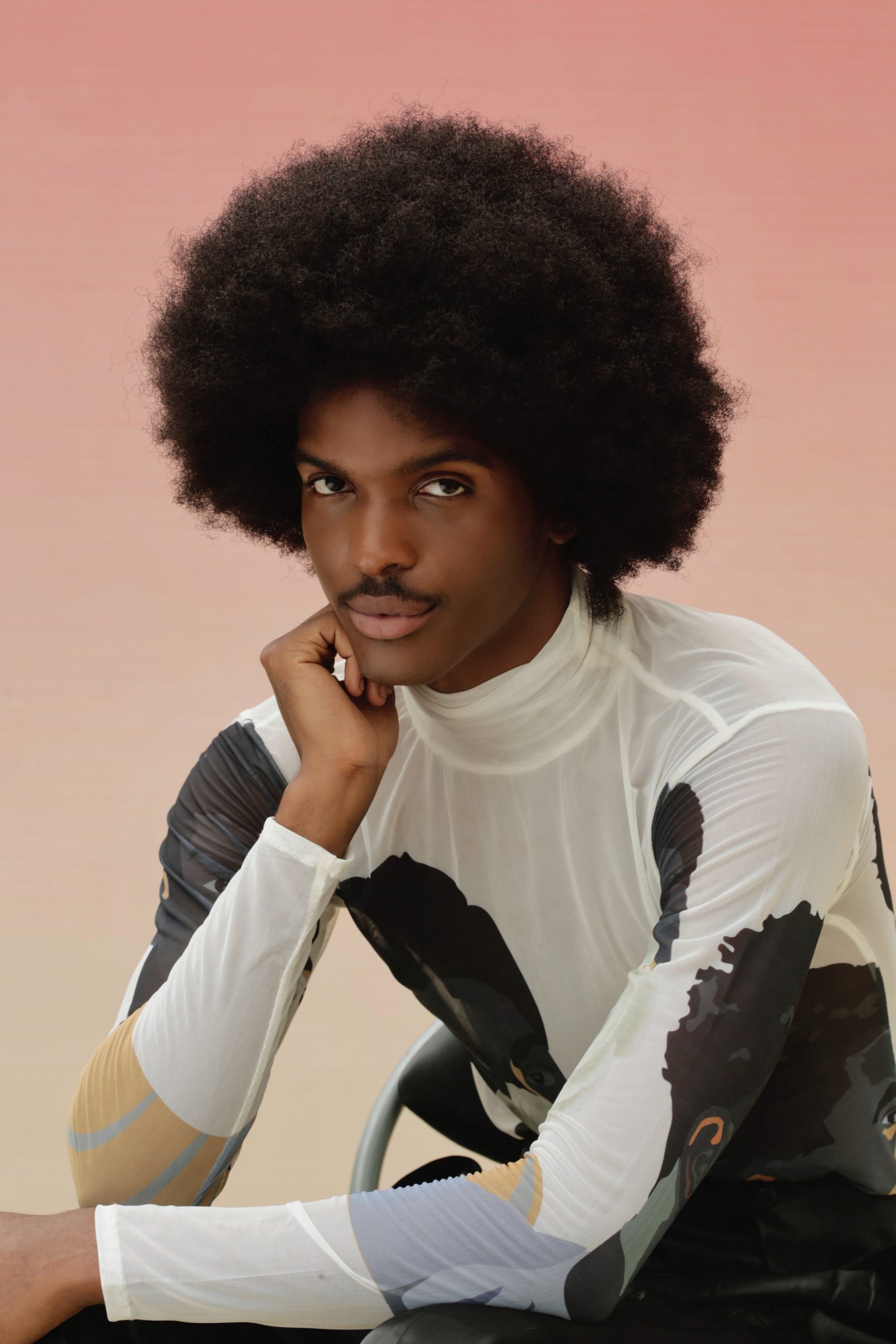 Orange Culture was established a decade ago, with the brand's ready-to-wear debuting at the Lagos Fashion and Design Week in 2011. Think adjectives such as bold, sexy, fluid and non-confirming; these are just some of the underlying qualities of Adebayo's design aesthetic that remain at the core of Orange Culture's design principles. Adebayo, the self-professed "Orange Nerd", is really not your typical man – proving to be a dynamic and multifaceted creative, curating and incubating Nigeria's next global success story. 
All Orange Culture garments are manufactured in Lagos and ethically sourced in Nigeria from local fabric artisans. The brand up-skills the artisans themselves — utilising various training processes and skill acquisition initiatives. This is the type of shared community mentality that affords local brands like Orange Culture the opportunity to really stimulate their country's economic growth.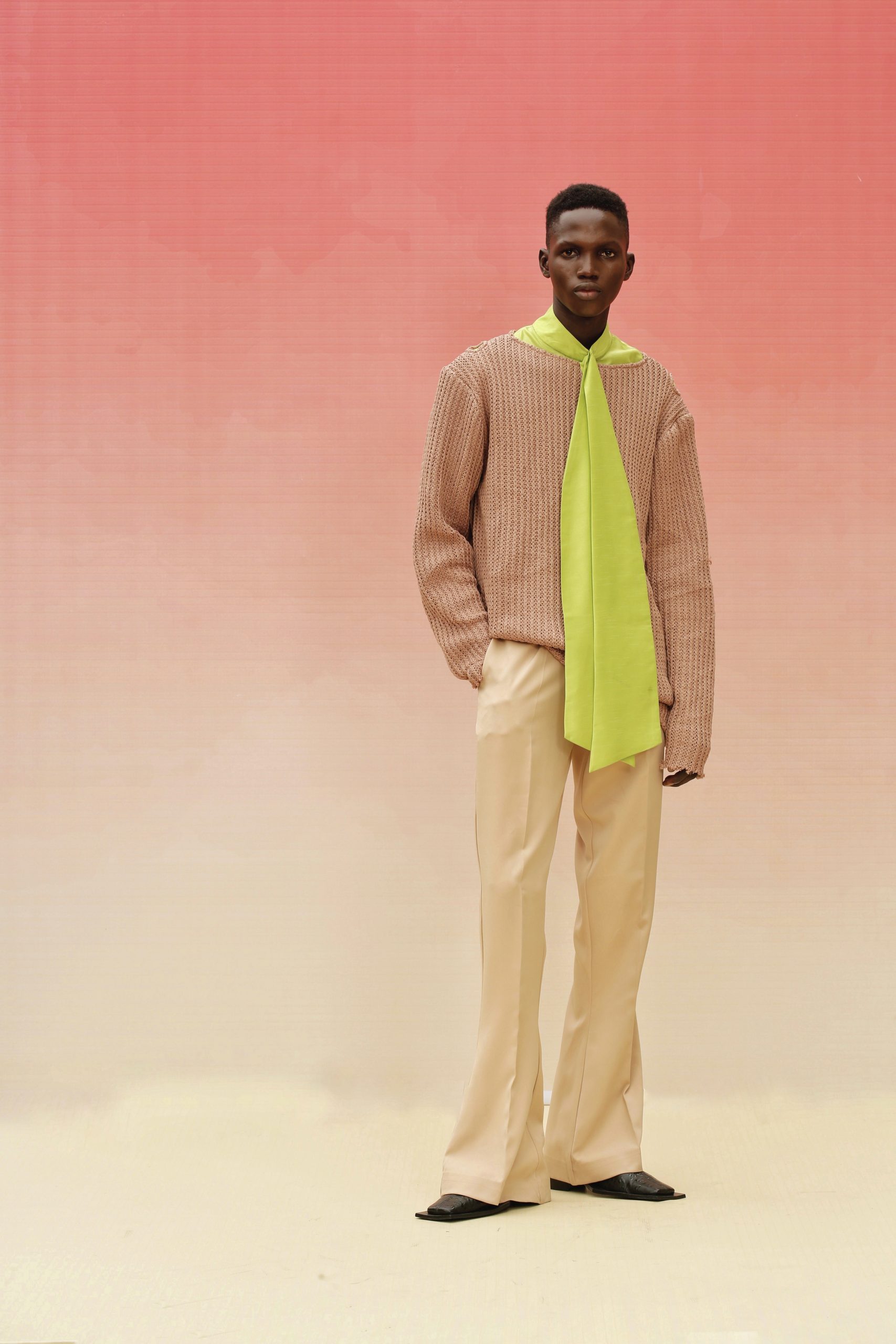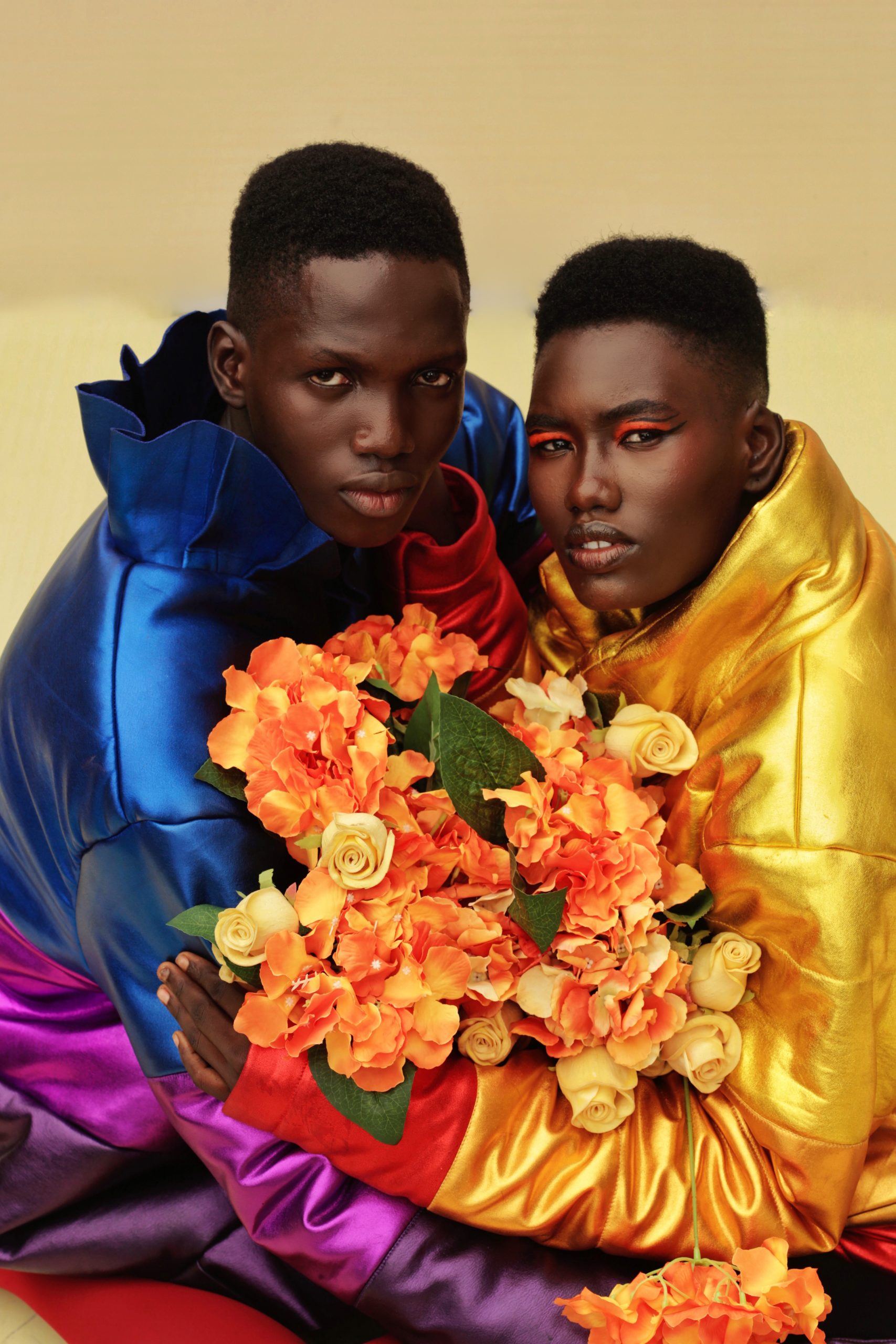 Historically speaking, the brand's collections usually include staple items such as upcycled and repurposed denim, graphic heavy prints, bursts of solid and pastel colour, gender-fluid mesh tops, and much more. Adebayo is a firm believer in sustainability and circularity; introducing zero to little waste manufacturing procedures, fabric sourcing methods and return/refurbishing programs for customers to update their existing pieces, in order to extend their garments' lifespan.
But Orange Culture really fascinates me when it comes to their interpretation and translation of themes and motifs connected to, and concerning personal African spirituality. Their latest Autumn-Winter collection, Honest, was no exception — the entire collection is centred around the exploration of "the relationship between fathers and their sons — whom have aged and transformed into 'truer versions' of themselves, void of their fathers' influences." You quickly manage to trace this key reference within the collection's look book, with the models fitted in androgynous attire, emulating personal archived portraits of 70s men's androgynous outfits, provided by Adebayo.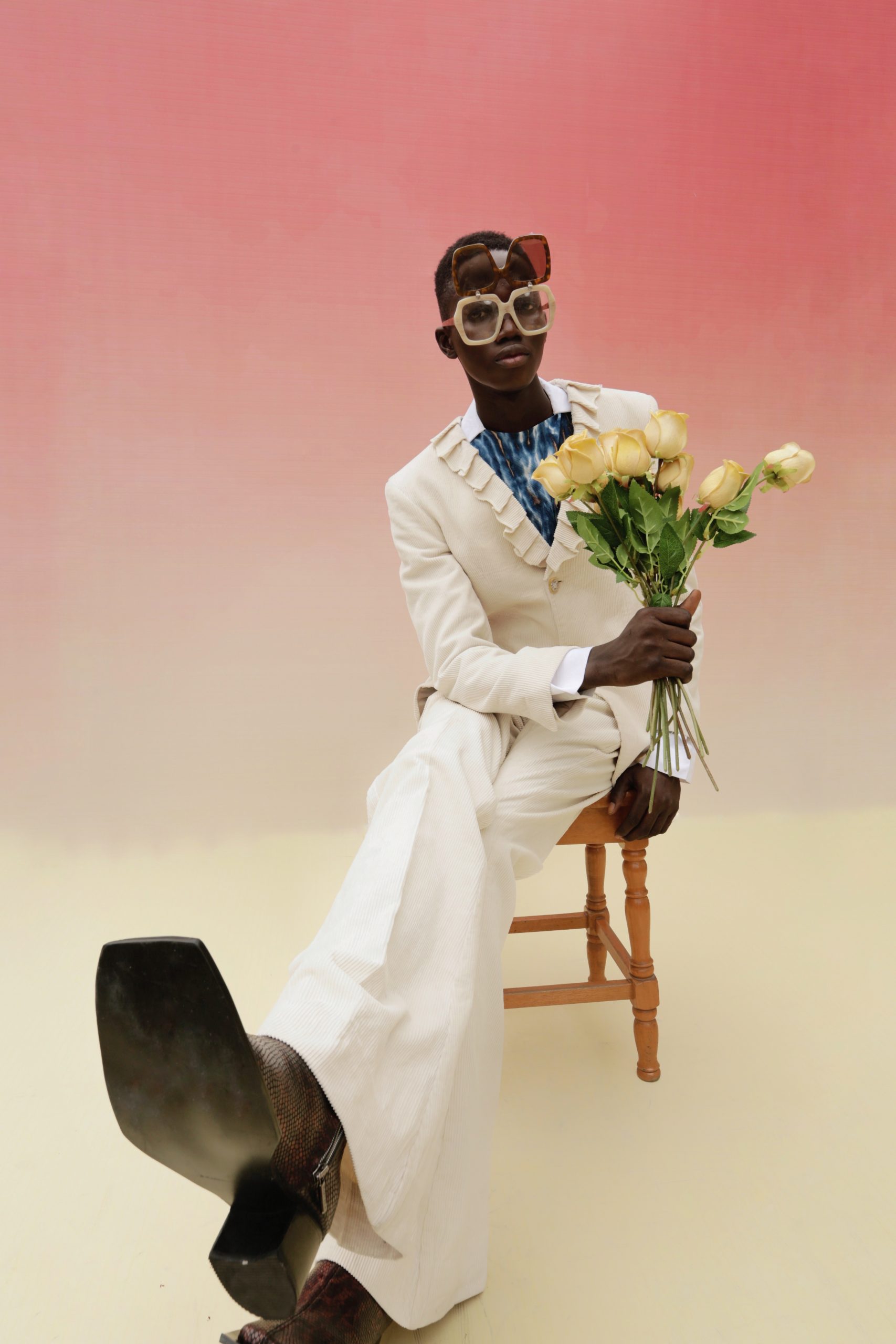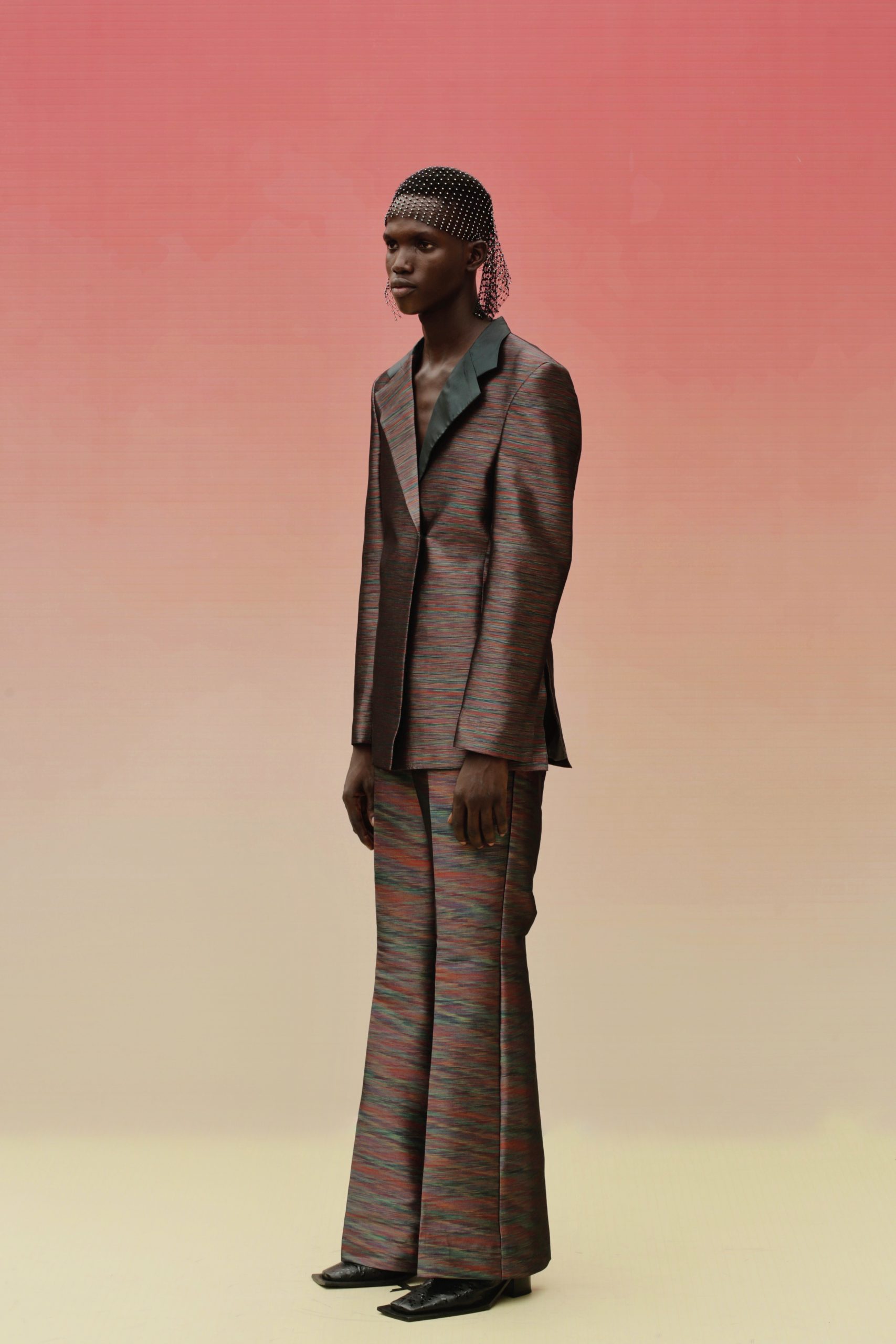 Adebayo is also no stranger to personal accolades — with Orange Culture amassing a plethora of media attention over the years, from international publications such as Vogue, Elle, and more. As former a LVMH Prize finalist, he has also experienced the privilege of showcasing in international fashion week schedules, forming part of the same crop of contemporary Nigerian fashion designers such as Kenneth Ize and Tokyo James. 
With Orange Culture garments stocked in international fashion retailers such as Browns, Farfetch, and The Folklore, the global opportunity seems ripe for Adebayo to propel Orange Culture — and Nigerian fashion — into even greater heights.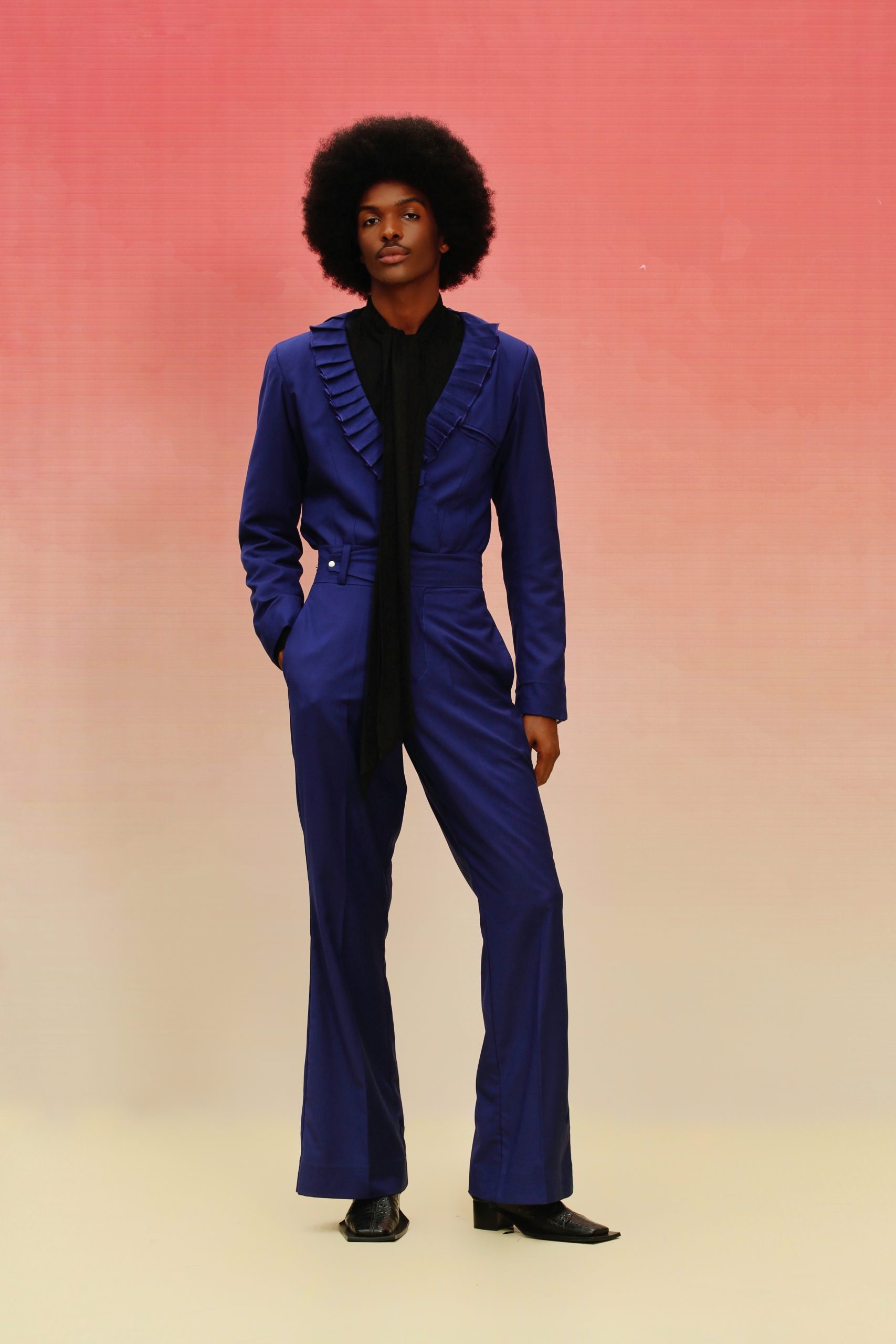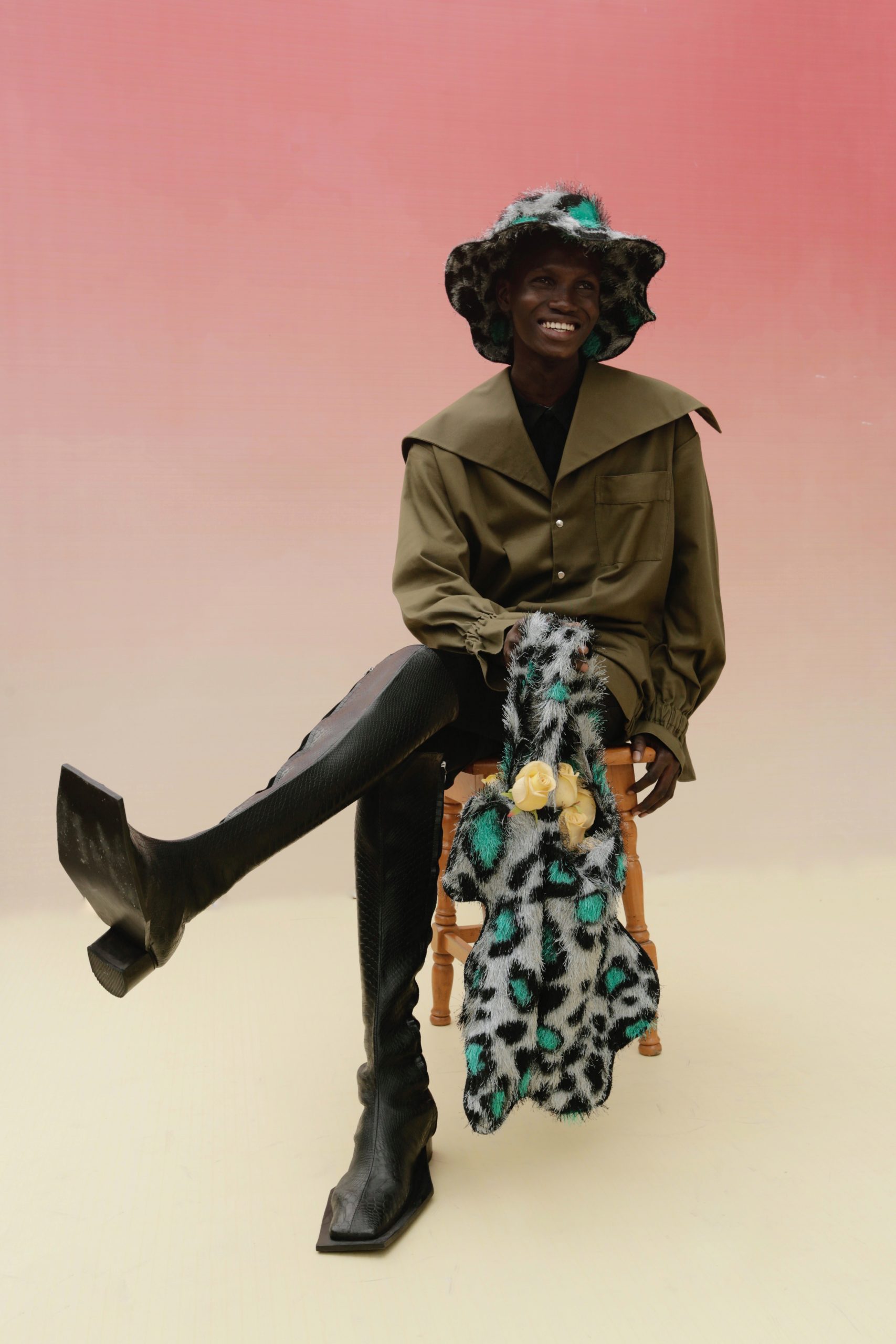 Credits: 
Photography: Mikey Oshai
Creative Direction: Olaolu Ebiti and Adebayo Okelawal
Styling: Olaolu Ebiti
Makeup: Anuoluwa Oyedele
Photography Assistant: Lateef Salvator
Videography: Ibidunni Damilola
Set Design: Somto Claud
Set Assistant: Smith
Models: