"Something will have gone out of us as a people if we ever let the remaining wilderness be destroyed … We simply need that wild country available to us, even if we never do more than drive to its edge and look in".
Wallace Stegner
The fashion industry has a disastrous impact on the environment. In fact, it is the second largest polluter in the world, just after the oil industry. And the environmental damage is increasing as the industry grows. However, there are solutions and alternatives to mitigate these problems. The first step lies in building awareness and willingness to change.
There has been a slow yet steady shift in how critique and engagement in environmentalism are unfolding; becoming more intersectional and speaking to big corporations and institutional structures. More companies and fashion brands have started adopting the manufacturing practice and language of upcycling, sustainability, recycling and slow fashion into their business models. With this, H&M is proud to announce its collaboration with American denim legend Lee, to push for the next generation of more sustainable denim. A collaboration defined as holistic—with advances at every stage of its design and production process—from H&M's first ever completely recycled cotton jeans, to non-leather back-patches made from cork and jacron paper. Speaking about the joint collection EVP Global Brand President of Lee® expressed that: "Lee is proud to be collaborating with H&M to continue our efforts to make better denim. Our brand was founded more than 130 years ago with innovation in mind, and today we are happy to be joining with H&M to advance denim into a more sustainable future".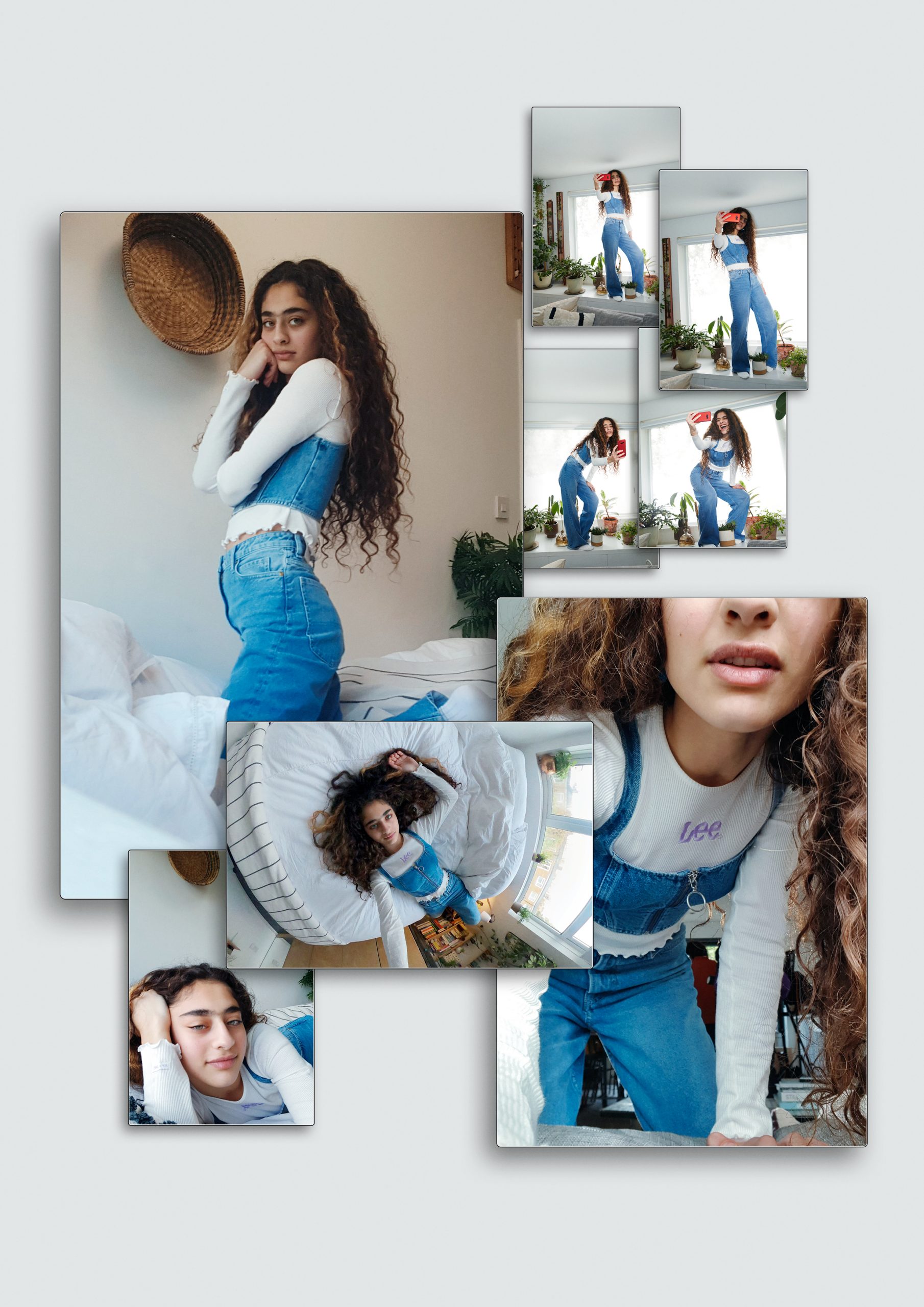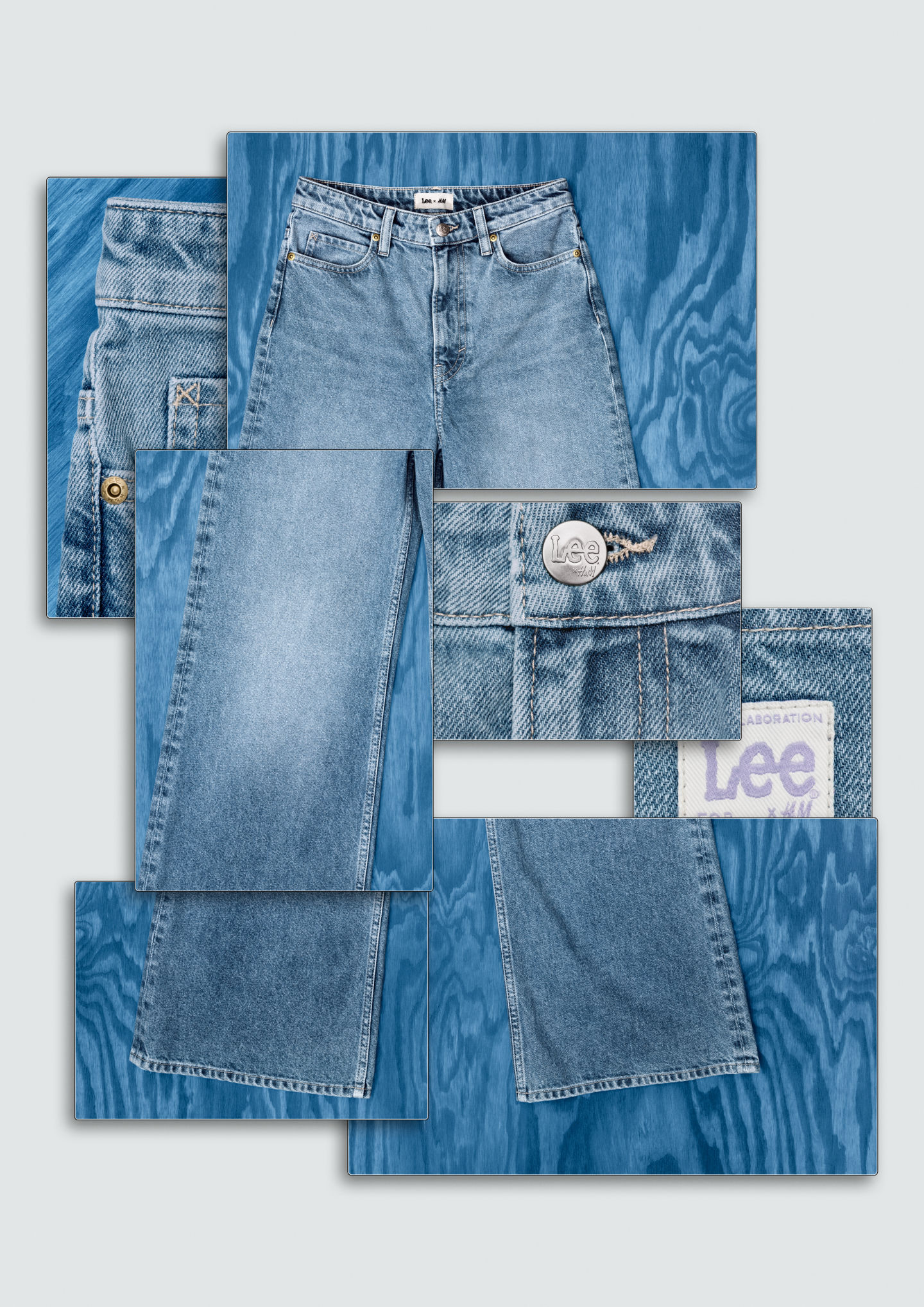 It's about a clash of oversized silhouettes with fitted shapes in the women's Lee x H&M collection, in light washes and pop colours. Ultra-wide jeans have 90s throwback flavour; pleat-front balloon jeans taper at the ankle for a sharp silhouette. Authenticity is at the heart of the men's Lee x H&M collection, like the 100% recycled cotton relaxed fit five-pocket jeans, drawing on tradition for a timeless streetwear style. Lee x H&M workwear jackets will become a wardrobe staple in either raw or washed denim, the four pockets picked out in Lee's signature stitching. In the pursuit of transparency, H&M will also share Life Cycle Assessment (LCA) data on their website where consumers can track the water, C02 and energy impact each denim garment from the start to the finish of its production life cycle. This transparency is matched by the positivity of the fashion, with oversized and cocooning silhouettes as well as workwear shapes that draw on Lee's esteemed heritage. There's cotton-free denim woven into the collaborative collection, made instead from renewable man-made fibres, as well water-saving dyes and lower impact denim washes that ensure less water usage, chemical, and energy consumption. Elaborating on the joint venture with Lee, designer at H&M Jon Loman shared:
We just loved working with Lee to push for change. A change for more sustainable and circular denim garments. We looked at every detail and challenged each other in a positive way. It's also amazing to work with Lee's iconic designs and give them a bit of our flavour, for H&M denim lovers around the world.
The Lee x H&M collection will be available at the Sandton City, Canal Walk and Gateway Theatre of Shopping stores from 28 January.