There's something about the creative and imaginative articulation of New York based artist and designer Ruby Kean, which expresses itself like the material manifestations of an eclectic wanderer soul. A travelled, has-come-into-contact-with-various-lives-soul, who knows the different colours the sun sets in because they've witnessed it disappear behind many horizons across the world. Working both as an artist and in the space of design "[Ruby] has honed an understanding of interior design centred around intrigue, charm and storytelling… [with] a distinct perspective on the possibilities of interiors through craft. Through the alchemy of design, art and hand made decorative objects".
Where her artistic practice is concerned—the majority of Kean's work has been in the form of her 3D collages which combine "a vast array of elements and materials with a style that is resolute and distinctive". These collages are not only portals into the new worlds Kean creates with them—but they are also portals into understanding the very sentiments which led to their creation. In them colour, texture and depth exist in abundance, along with charm and whimsy, and "much like a living space [her] collages combine thoughtful layering evoking a sense that they are to be looked at, and explored".  What follows is an interview between Ruby and myself where we meet each other from afar through words and thoughts unpacking her work.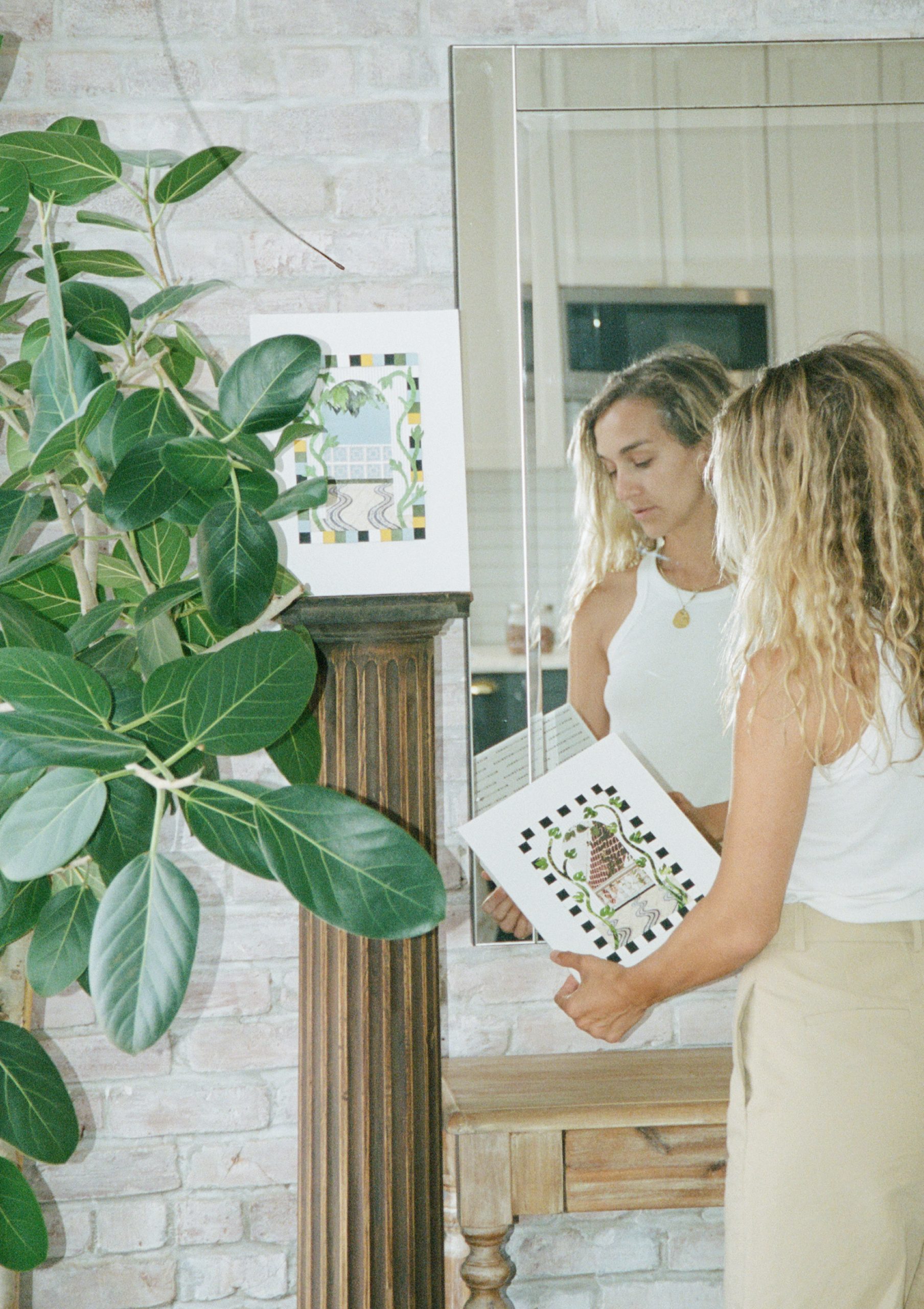 …
Your creative practice and expression lies at the intersections of being an artist and interior design with a style described as encompassing space, depth and texture. What could be described as a 3 dimensional style, however, with one being able to comprehend texture visually and through touch—so almost ushering in this tactility in your approach. Do you think this is an ideology/approach to creating you carry into both your practice as an artist and as a designer?
Ruby Kean: Absolutely. My approach is always to create work that is immersive. A space you can sink into, that feels playful and joyful, and artwork that is indicative of the same qualities. For me, my work has to strike a balance between transporting you somewhere totally new, whilst ringing in a sense of familiarity. I think that balance traverses between visual art and building and designing a space. My collages tend to invite you in, with layers of hand made papers and textures, they often depict a place or physical space. Equally, an interior should feel like an artwork, filled with stories told by the pieces within it.
Travel also seems to be a significant companion and component to your work, what are some of the places, experiences, moments, tastes, sounds etc you've been most affected and inspired by while travelling—to the best of your memory that is?
Ruby Kean: Such a lovely questions since I think now more than ever, our memory around such experiences is so important. Travel is probably one of life's greatest luxuries and since it is very much on hold in the way we are used to, we have been given cause to pause and look upon the visual souvenirs collected in our memory. I think that's something I really try and put across in my artwork. When a stillness is imposed upon us and physical connection with people and places paused; a semblance between memory and hope emanates. Some special memories I return to again and again in my mind include watching the moon rise from the ocean as the day comes to an end at Peponi hotel on Lamu island, balmy nights on Keuka Lake in upstate New York with friends, and exploring the markets and artists studios the world over—particularly Mexico. Collecting treasure on my travels has always been so important to me, but now I am seeing a new beauty in the treasure I have been subconsciously collecting in my mind's eye.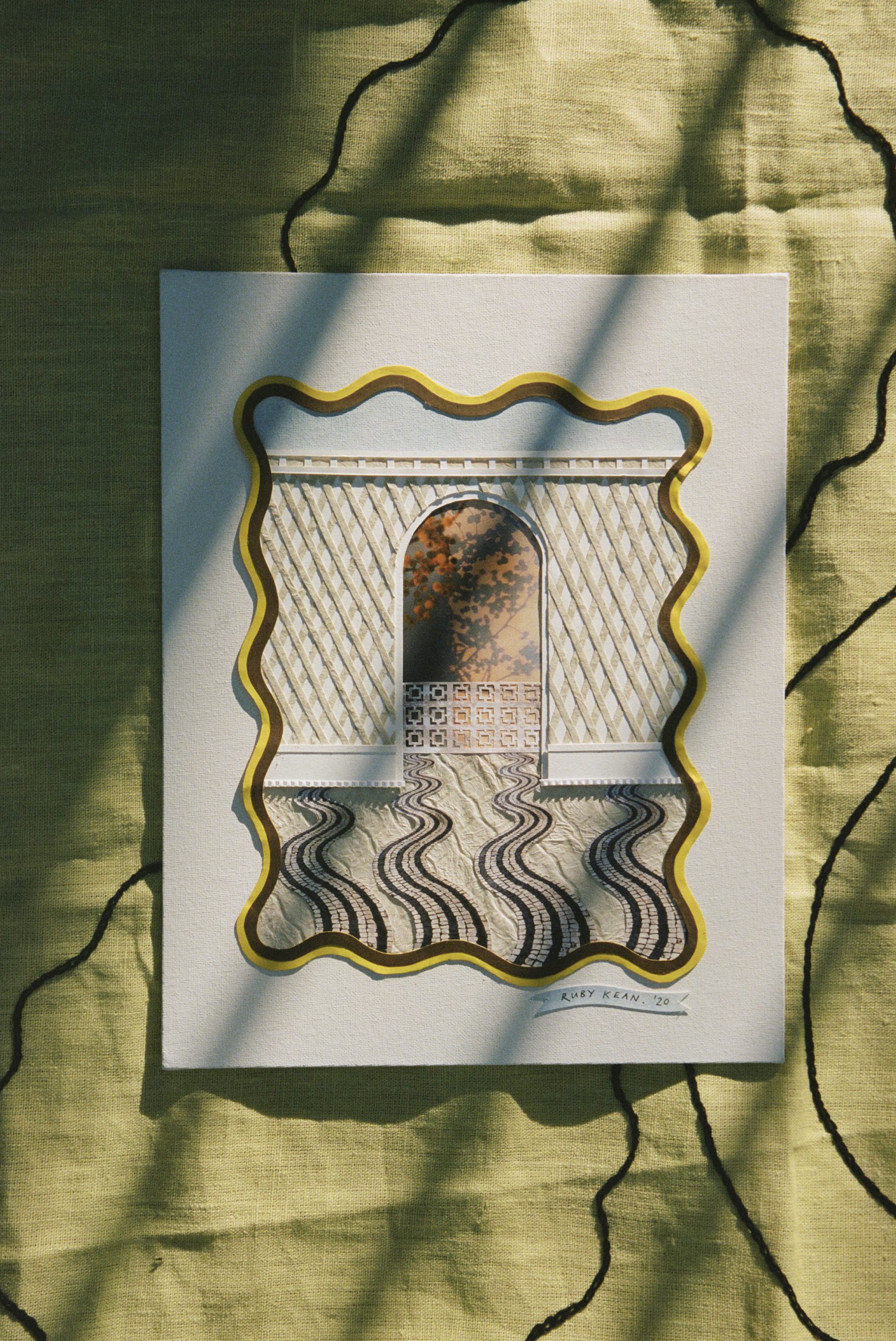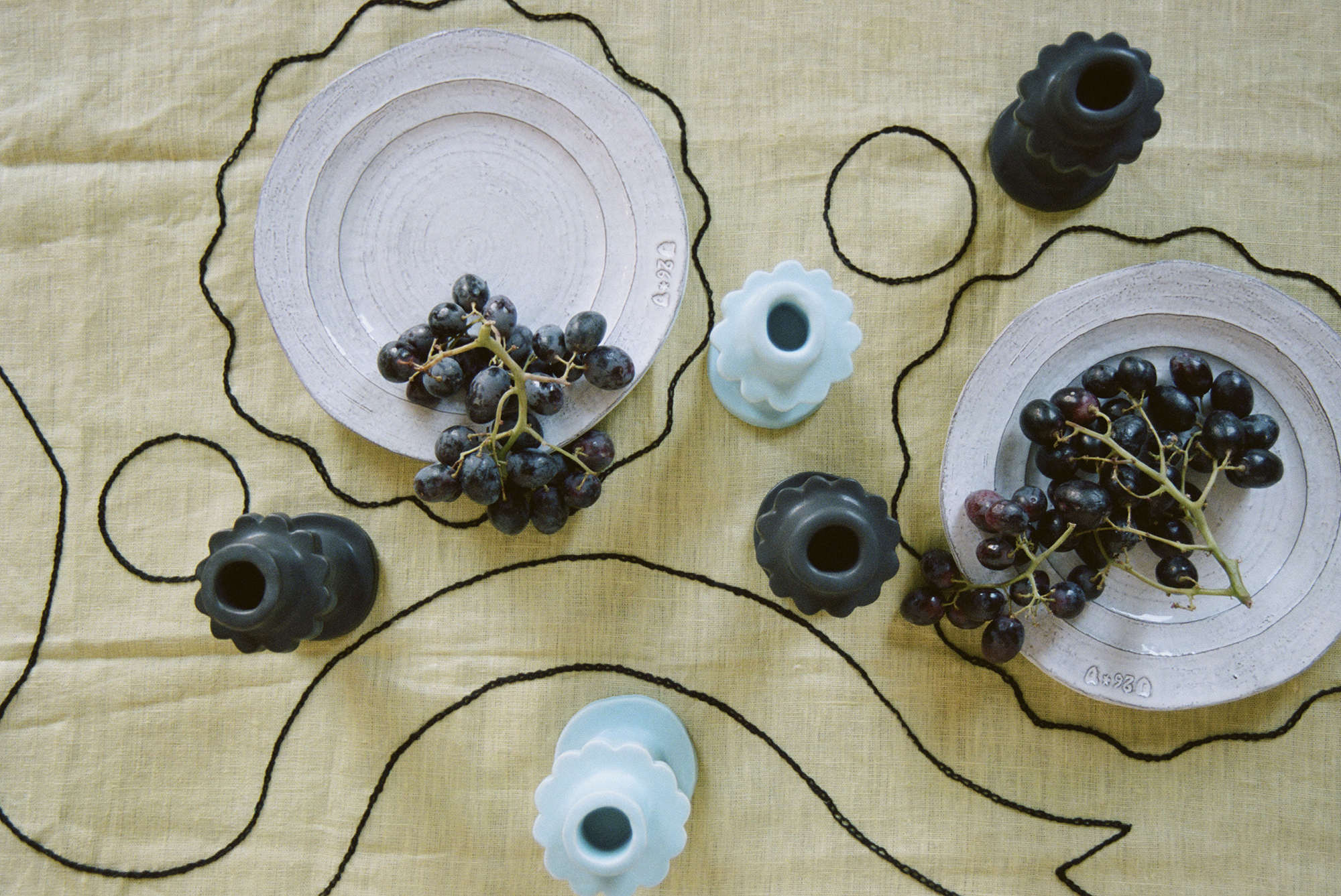 There's this part in the about section of your website which I really appreciate, it goes: "Kean's work has a distinctive perspective on the possibilities of interior through craft. Through alchemy of design…" I find myself being drawn to this idea of "distinctive perspectives on possibilities", it seems to suggest a way of creating and imagining outside of expected convention and replicated aestheticism. What has working in this way allowed for you as an artist, for your work and its possibilities?
Ruby Kean: I think my ethos has always been to explore every creative side of myself and not box myself in to one medium or trajectory. I think of myself as an interior designer but I am forever nurturing my need to create with my hands whether through ceramic or collage. If you get the balance right ones different creative processes can interlink and feed into a wider visual identity. The key for me is to keep things playful.
Where the creative space you operate in in the states is concerned, how much knowledge is there in the industry or even networks of collaboration and sharing are there with countries and creative communities of the Global South?
Ruby Kean: Interior design in America and Europe has a long history in working with the Global South. However, a large side of that history is one of vastly unacceptable practices; from art dealers essentially looting, buying cheap and selling on for larger margins, to western designers collaborating with craftspeople without the impetus to celebrate those same creatives behind the work. I also think most publications don't do enough to serve a more inclusive global perspective on design and creativity, so it is essential to seek out a wider perspective. I think making a conscious effort to seek out craftspeople and artists directly and developing a collaborative relationship where their work is championed is essential. Given the current global climate, face to face studio meets have become harder. However, networks on social media continue to allow for a discovery of brilliant artists and makers, and I am always excited to to learn. It is the greatest pleasure of my work to learn from creative forces everywhere.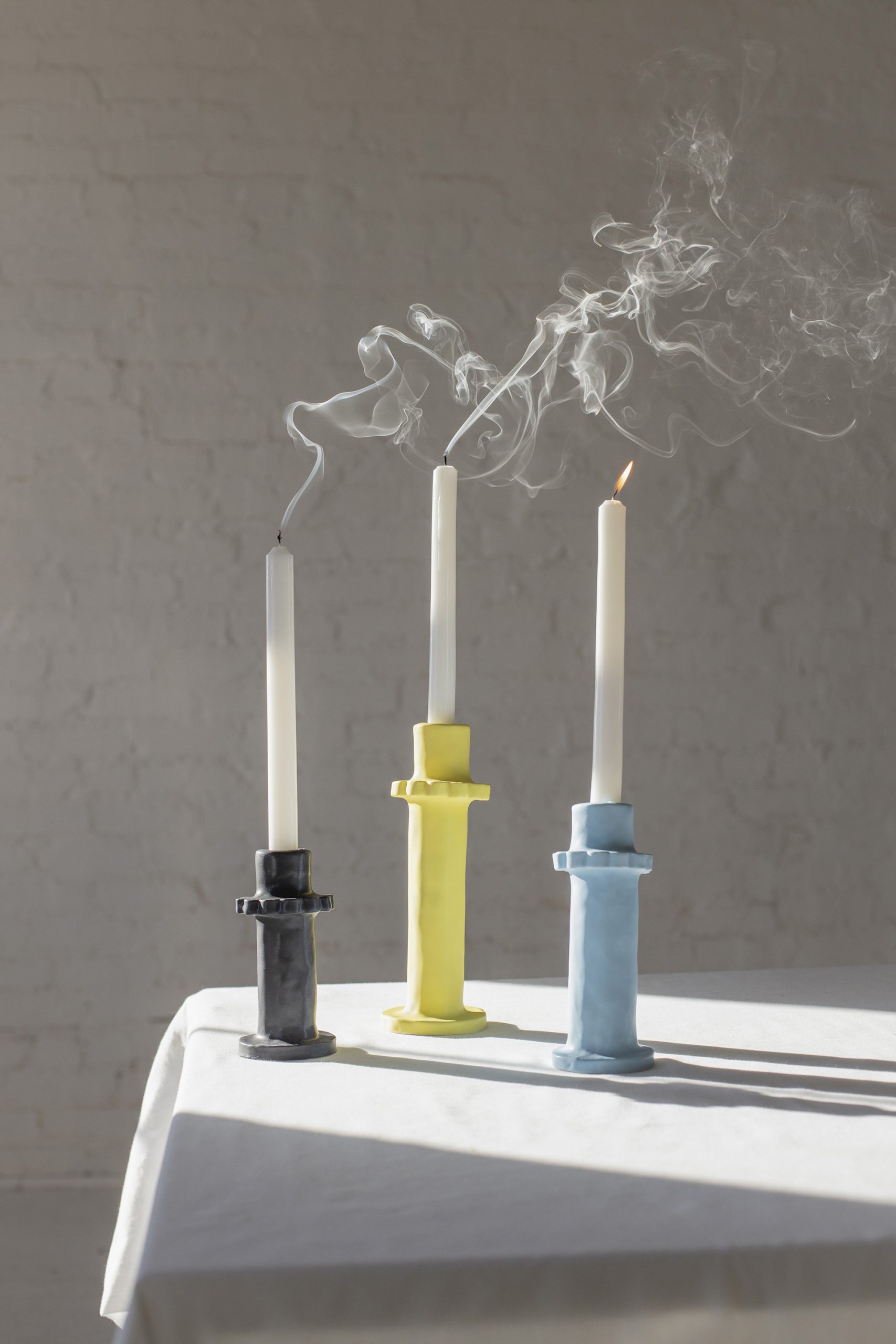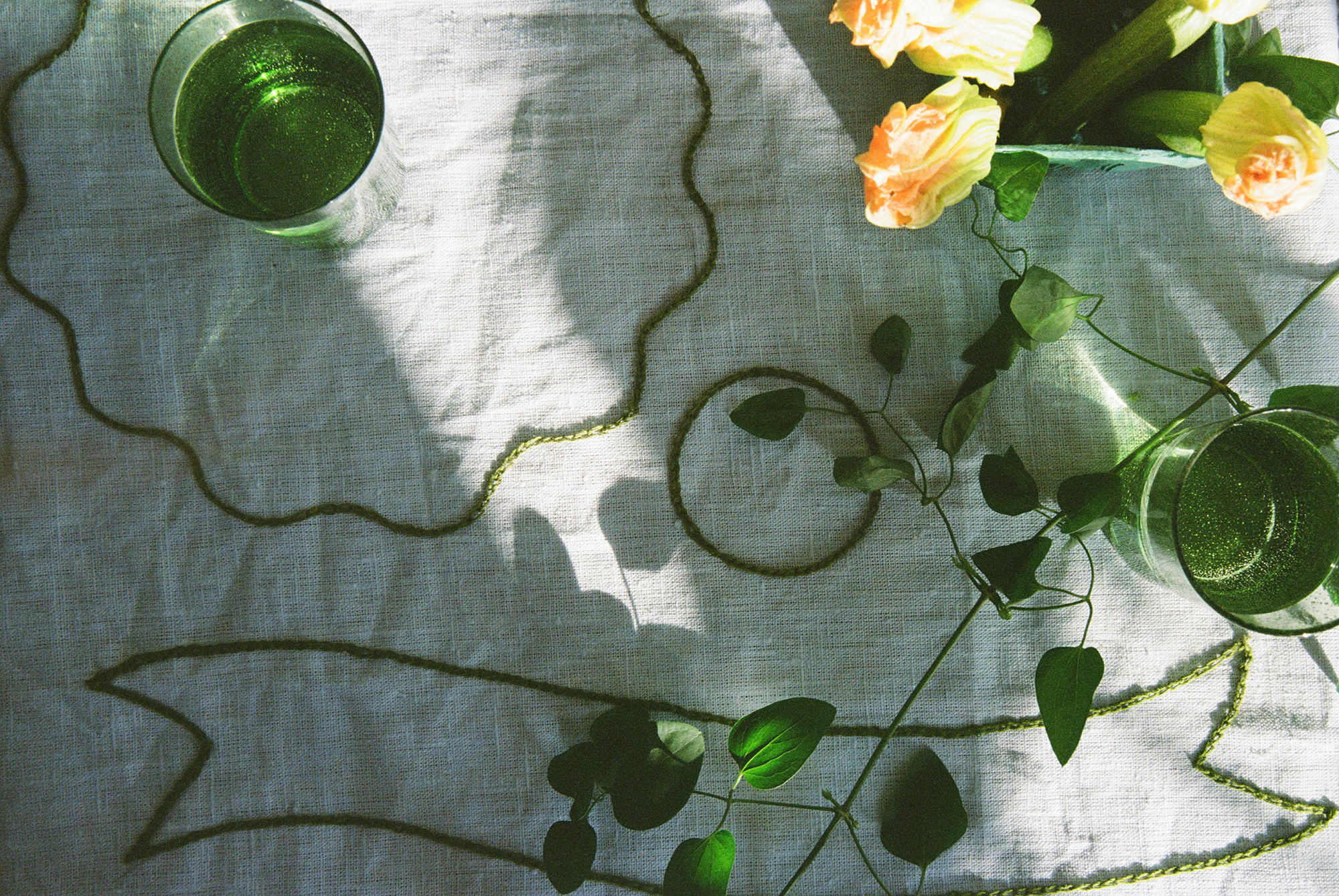 Can you tell me a bit about what you're currently working on and any creative projects you have going at the moment?
Ruby Kean: I am currently working on a really exciting project in London which I can't speak to much about—I have taken influence from Postmodern design juxtaposed with the harmony and minimalism of Japanese design—its an exciting project that I cant wait to share more on! I have also been further developing my collection of STICKS; more colours, different shapes and sizes and textures. The STICKS are the beginning of a small and curated collection I have been developing of playful and lyrical pieces which feed into an idea of layering a space. They're a simple and fun way to create a sculptural table scape or interesting corner of a console.
What have been some of your career highlights thus far?
Ruby Kean: I think my greatest achievements are yet to come. I like to look forward and strive towards the next thing, it keeps things interesting.
Looking at the year ahead what are you hoping to manifest both on a professional and personal capacity?
Ruby Kean: I hope to travel more freely again—it seems a little unrealistic with where we are currently but exploring new cities and meeting with different artists has to be my favourite thing. I'd like to find the time to develop my collection of accessories into a furniture line—we shall see!