Thebe Magugu knows no bounds when it comes to instilling personable compassion in every move that he makes; especially with regards to building a formidable fashion house. Although having won the LVMH Prize Award in 2019 with overwhelming global recognition and admiration, it is Thebe''s home in South Africa that remains the deep thread that runs through every collection since his notable win. 
The latest offering from the label is a collaboration with adidas Originals; an incredible initiative that sheds light on the stark nature of the global pandemic under the grip of COVID19. In order to combat this strange time, we all hold the right to safety while we endeavour to following the safety protocols such as social distancing and the wearing of face masks.
With that said, and by honing in on his capacity to invoke social change in community, Thebe has launched a face mask inspired by a traditional table cloth print – evoking a sense of home, safety and comfort that he has come to be known for in his work. This product has been created for school children who have limited access to basic needs – so that they may be protected from the spread of the virus.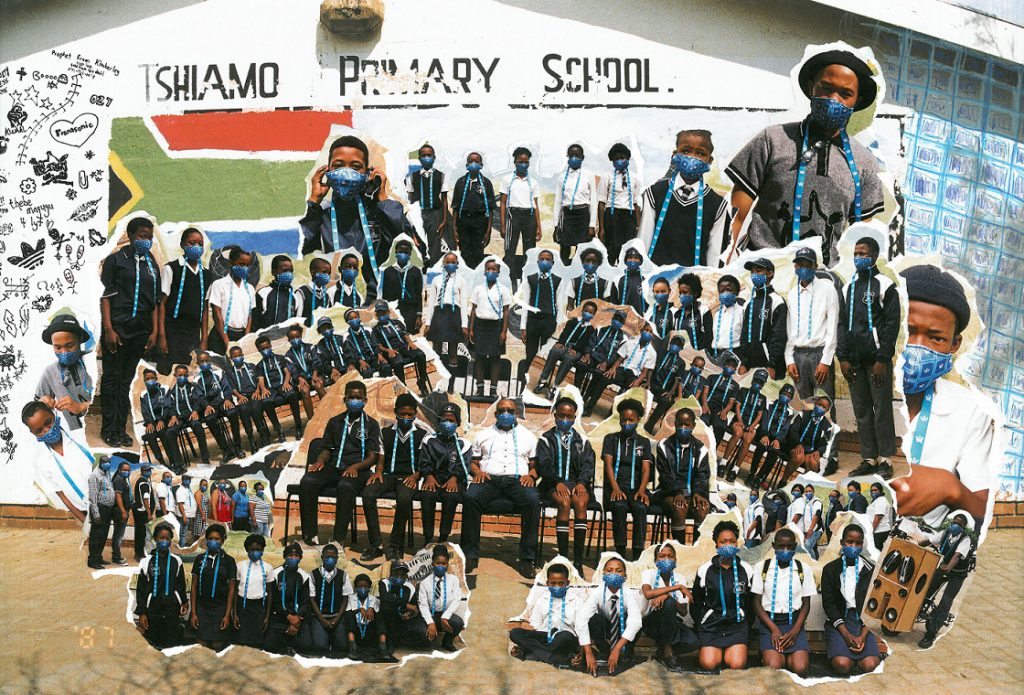 Remarking on the values instilled in him by his mother and grandmother, who are often referenced in his work, Magugu said that "It made me aware from a young age about the vastness of the world and its problems. When I went into fashion, I wanted to ensure my brand had this same awareness and played its part to address and alleviate some of these issues.''
adidas Originals and Magugu began their collaboration in 2020 when he designed a three-stripe blazer for Springbok rugby captain Siya Kolisi. "adidas Originals and I have core values that intersect. From ideas around the importance of culture and collaboration, to our mission of changing lives through the work we do in fashion. I think this is the first in a long line of collaborative efforts of not only creating beautiful products, but assist society," said Magugu.
As for 2021, Magugu said "expect the continued work of putting a spotlight on our collective history, while playing my part to address issues ingrained in our society, particularly locally. I'd like to continue to work with people and brands who share my vision, who realise that fashion isn't just clothing but a multifaceted industry which serves as a powerful vehicle to effect real change".
It is with this sentiment that this latest collaboration intends to not only inspire safety; but also hold space for community, while showcasing the power of co-creation and creativity as antidotes to navigating the uncertainty of this time.
_______
The Thebe Magugu limited edition face covers will be gifted on purchases over R1000 at Sandton and Waterfront Originals stores