Lagos, Nigeria is a global hotspot and its music, art, fashion, blooming BMX, and skating culture have influenced the growth of streetwear brands. Streetwear in Nigeria is entirely different from worldwide streetwear clothing. It represents the creative vibrancy and vitality that exists in the country.
Severe Nature is one of the most prominent streetwear brands in the region. It was created by Christopher Afolabi, Tobi Adeleye, and the late Michael Atobalele in 2012. Musicians and athletes across the country have worn the brand. 
Severe Nature is deeply committed to investing in the culture by sponsoring BMX events, jam sessions, and initiatives like My Nature which offer an opportunity for up-and-coming artists to showcase their work. 
Bubblegum Club had a conversation with Afolabi to discuss the story behind the brand.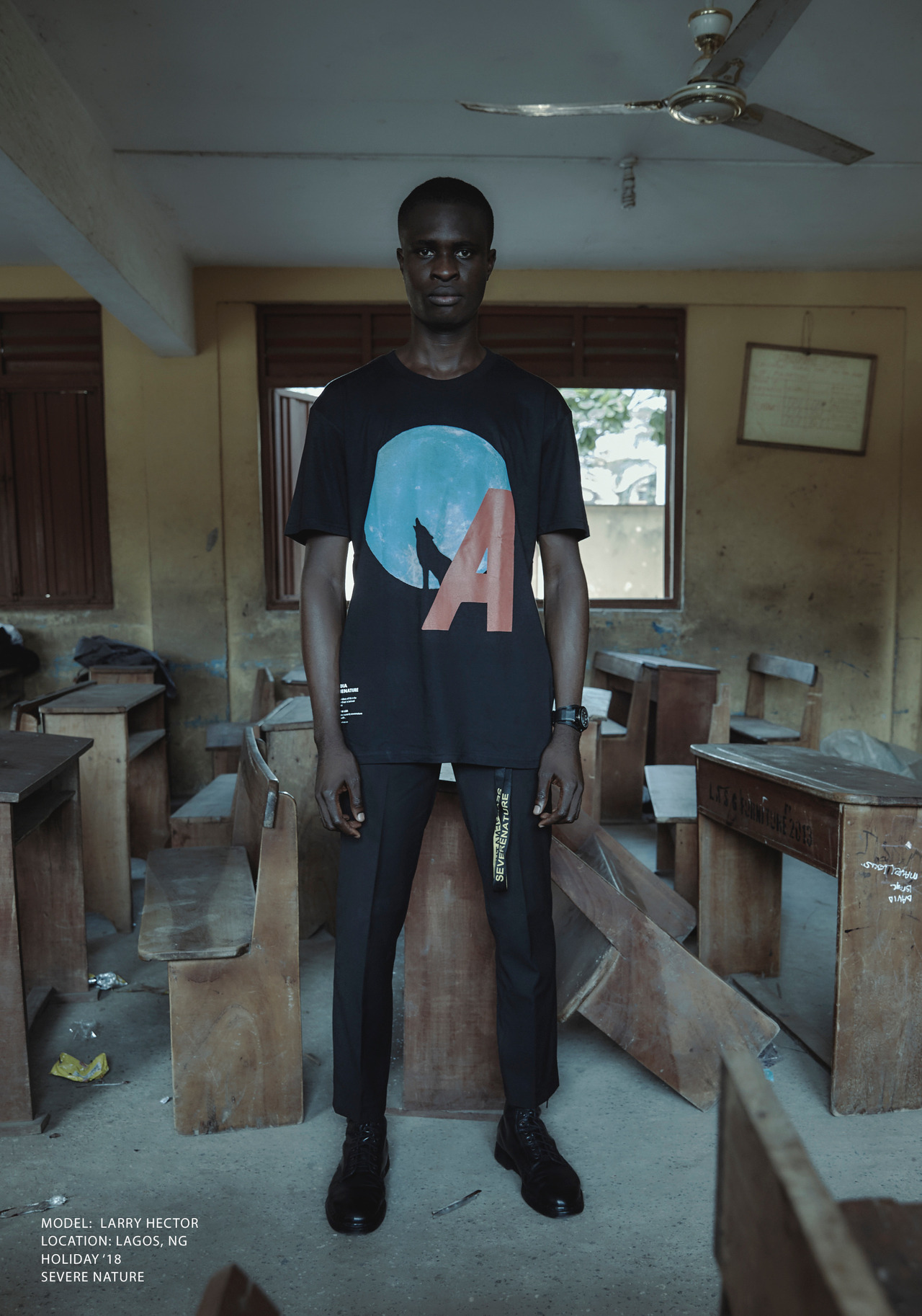 Lee Nxumalo: What was your first introduction to fashion?
Christopher Afolabi: As a kid, I watched Fashion TV, a channel nobody else would watch in Nigeria. Growing up, the channel was so influential, and based on watching it, I used to adopt certain aspects of it into how I dress. I wanted to dress in an exclusive way that was different and unique. When I went to university, I started working on graphics for people I knew. One day I decided to put these graphics on shirts or sweaters. The designs became popular and it grew from there.
Lee Nxumalo: How did you meet your business partners and how did you all decide to venture into fashion together?
Christopher Afolabi: We met through [our mutual love of] music and created a mini music label. As we ran the music label, we designed the merch. People began asking us to make more designs for them, which is when I tested the graphics on the shirt, and it worked. We realised this was a viable business idea so we pivoted from a music label to a fashion label.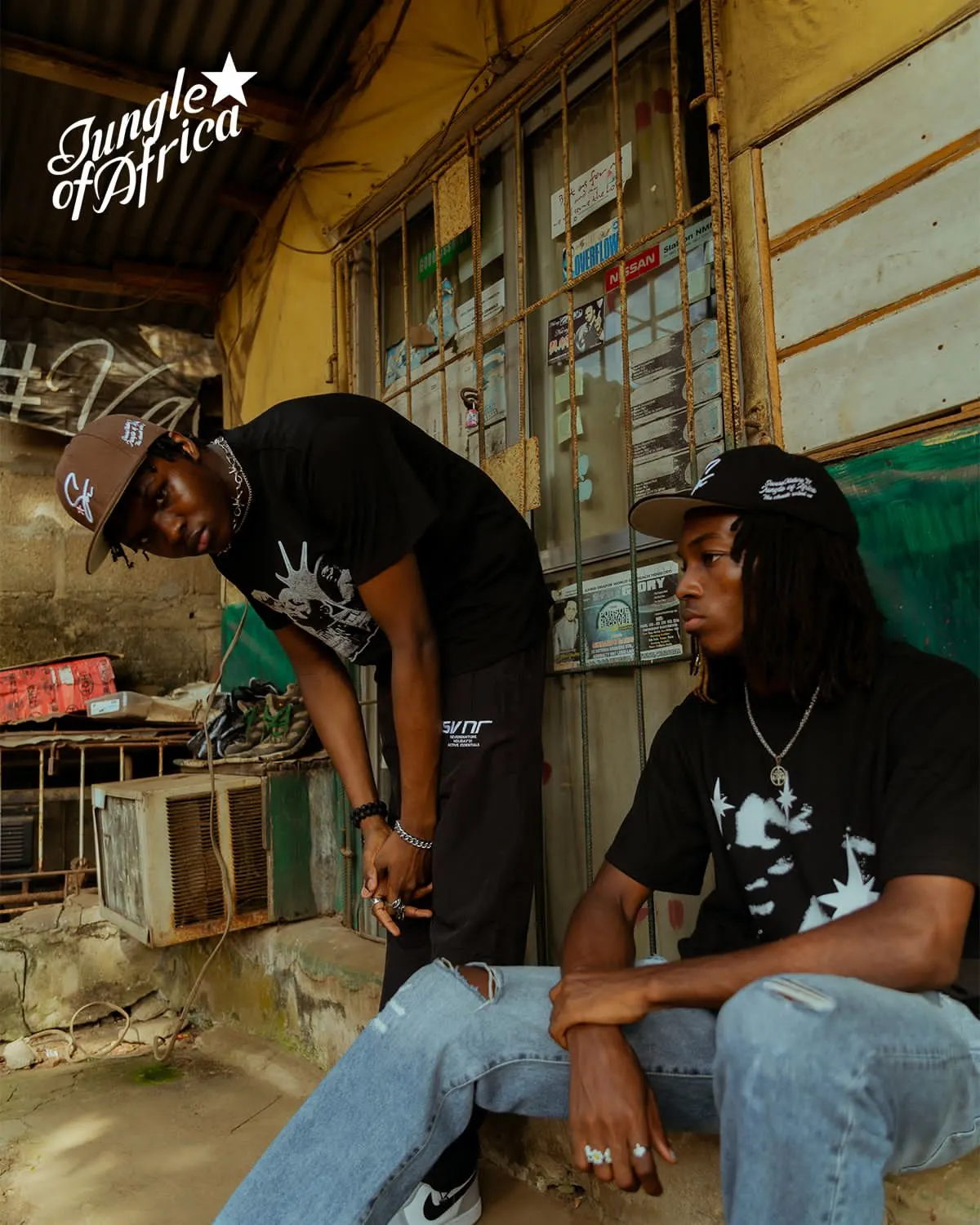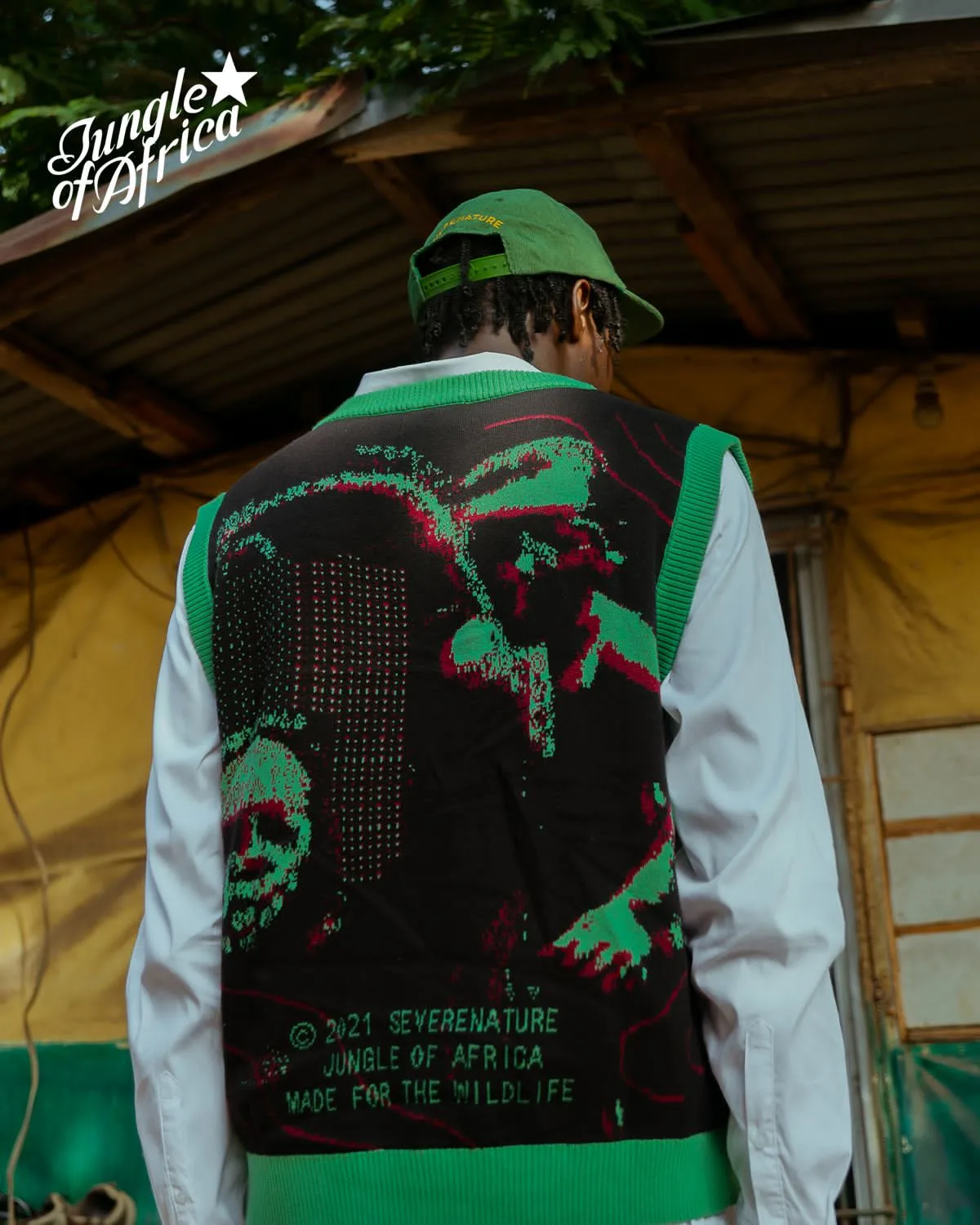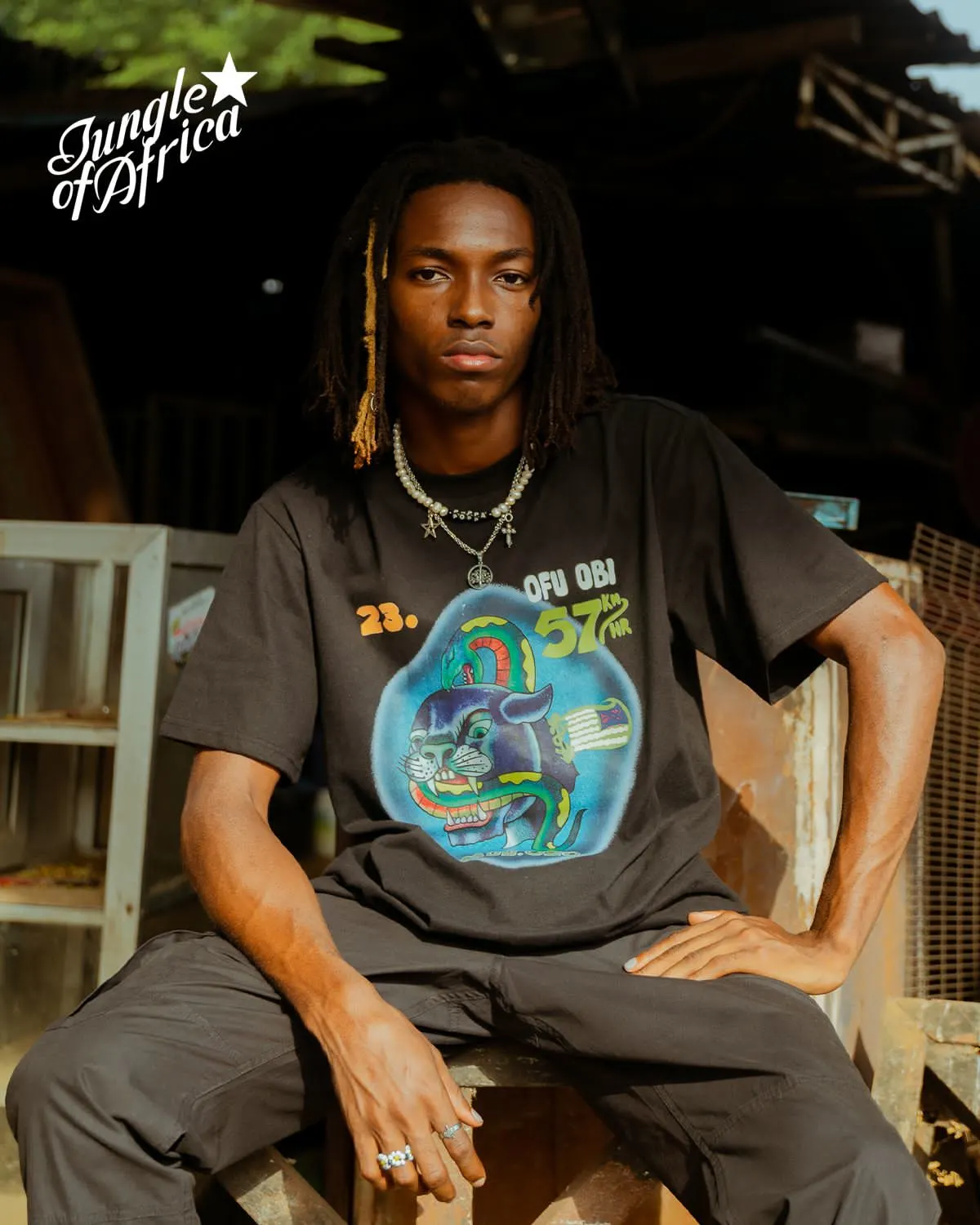 Lee Nxumalo: Michael passed on early into the brand's development. How impactful was his influence on how you manage the business creatively and corporately?
Christopher Afolabi: He was in London, so he drove many of our ideas because London's fashion [industry] was more organised than where we were in Canada. He always pushed us to try something different. Many of the early things we did were because of him, and he was the most stylish of us all. He was the one who was into streetwear and had a vision for growth, design, and creative work.
Lee Nxumalo: An essential element of the brand is its support of musicians, artists, and BMX riders. What was the motivation for getting behind these cultural entities? 
Christopher Afolabi: One thing we thrive for is the creation of community. If you check our mission statement, it emphasises our ability to push people past their boundaries – especially the youth. There is a heavy focus on music, creative art, and athletic sport; musicians and BMX riders fall into this category. Since the youth are not supported by the government, we aim to create and provide space for them to be able to grow without them paying any cost.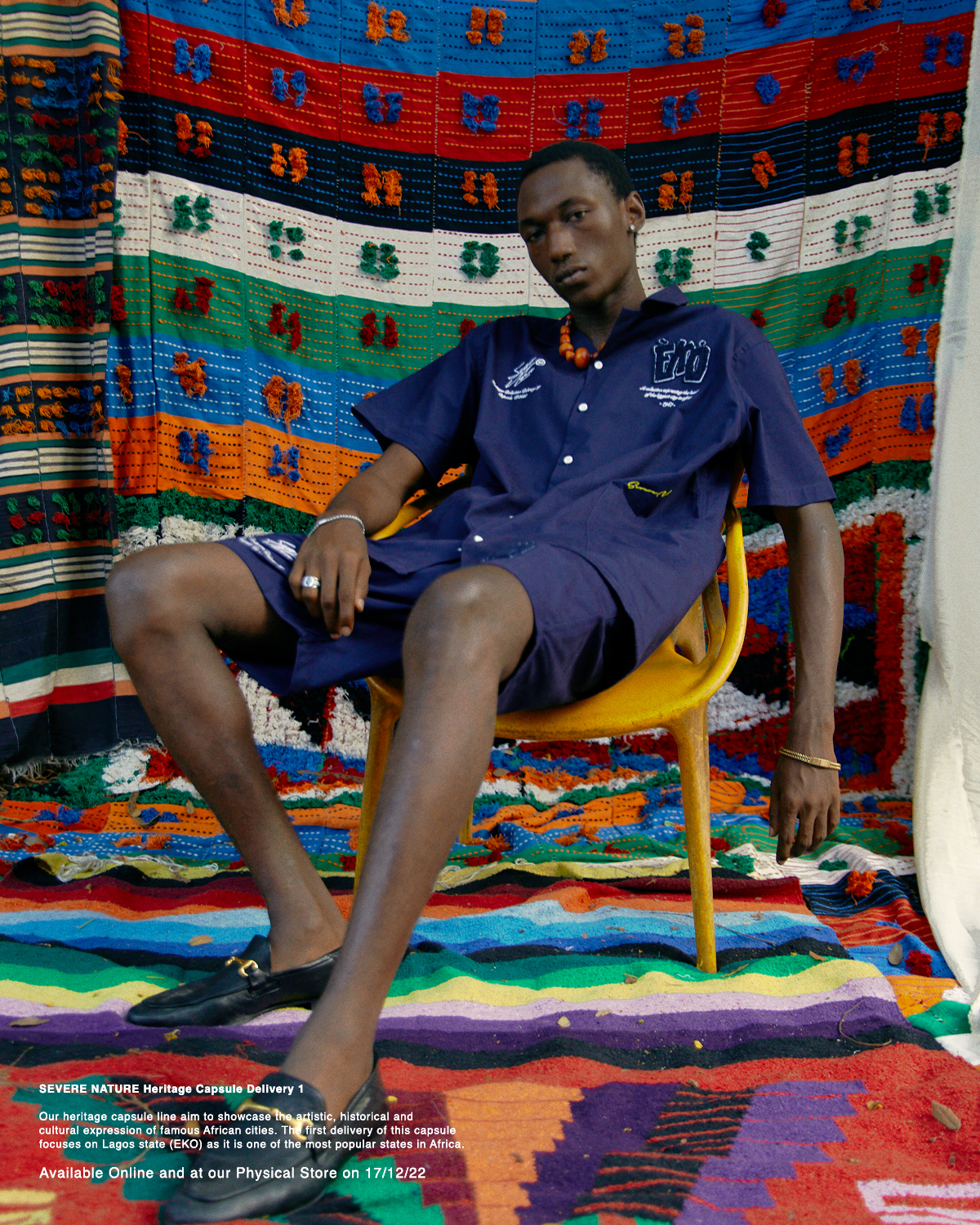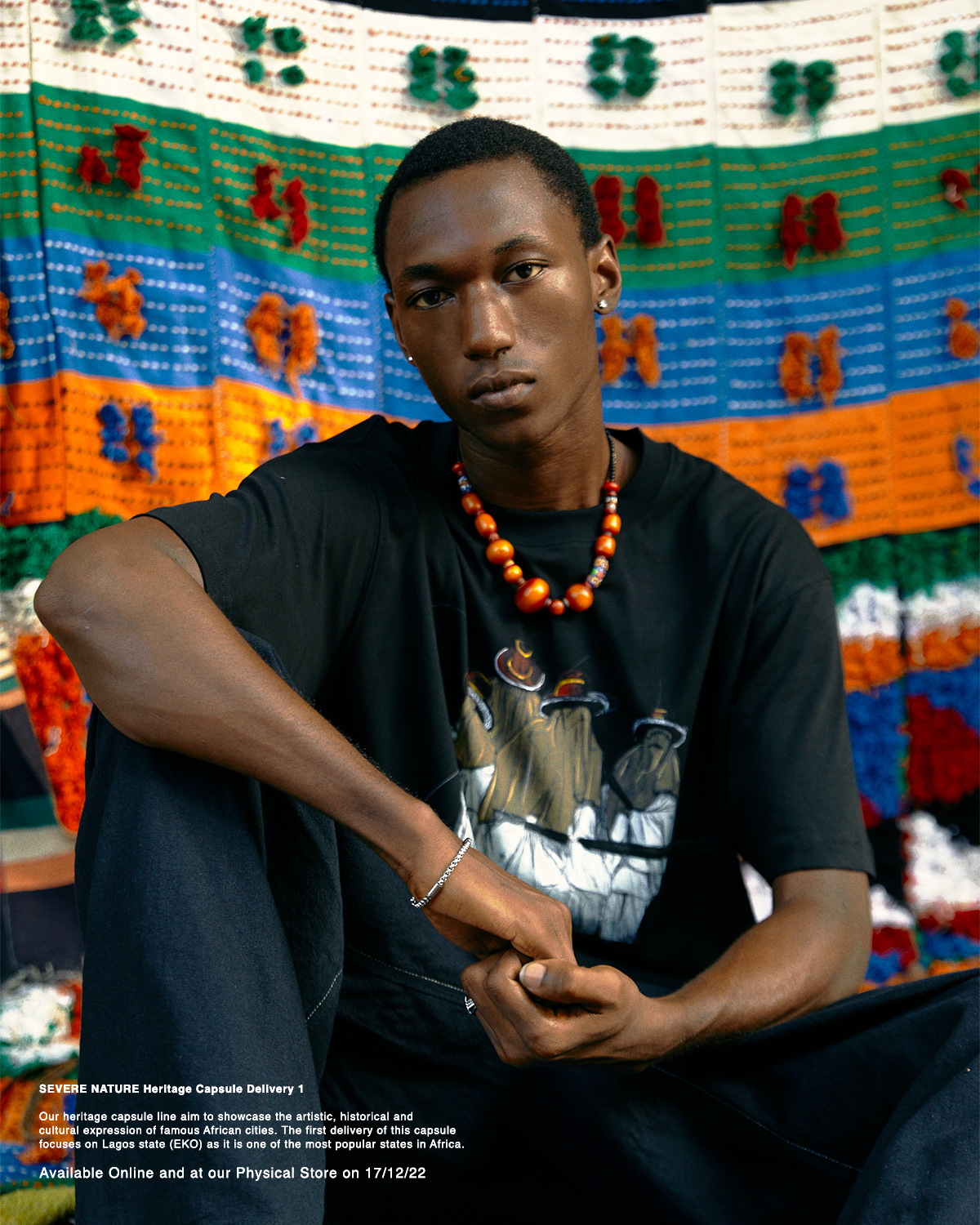 Lee Nxumalo: Where do you think Nigeria stands regarding its potential impact or influence on street fashion culture?
Christopher Afolabi: I think it has vast potential. Growing up, it was hard to find streetwear. You would always have to go out of the country or ask someone out of the country to buy it. A problem we saw was that one always had to dress either in corporate or traditional Nigerian clothing because streetwear was not prominent in Nigeria. 
Around 2016, we started creating our clothing and noticed a huge demand. There were probably three other Nigerian streetwear brands, but now there are so many you can't begin to count. We've grown that culture, and there is still huge potential. Anything Nigerians start, they adopt and learn fast, so I see the industry becoming big in the coming years.