The last thing that Courage Adams remembers about his hometown of Benin City is that he used to play around in the streets.
That playfulness would journey with Adams when his family immigrated to Spain, and it's that same spirit of playfulness that eventually led him to the world of BMX, where he has forged an incredible career. 
At 26 years old, Adams has accomplished a lot. He is the first ever Nigerian Pro BMX rider and he is considered one of the best street BMX riders in the world.
Now that he has found success, Adams is determined to help develop Nigeria's burgeoning and exciting BMX scene.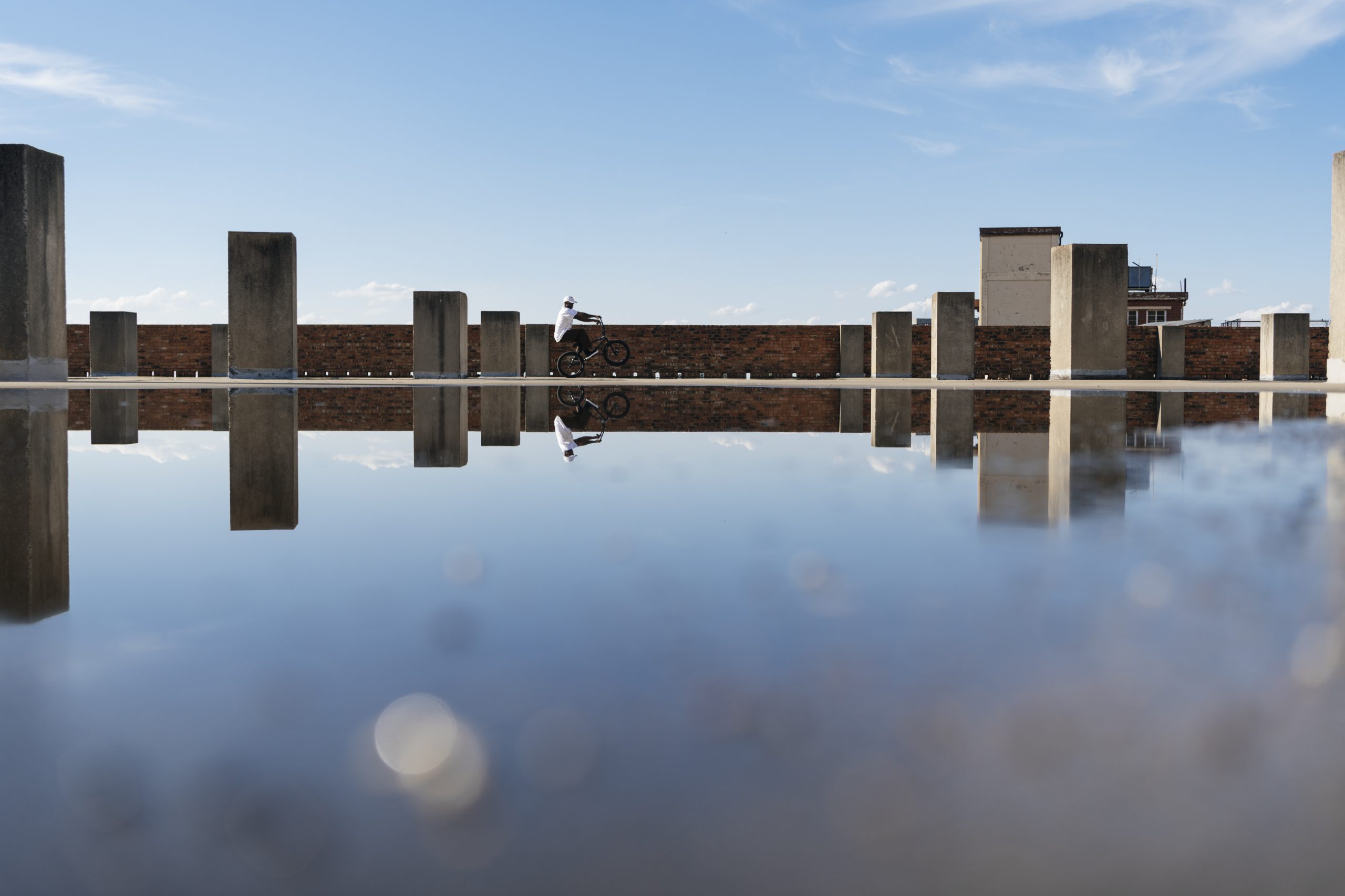 Captured by Tyrone Bradley for Red But Content Pool.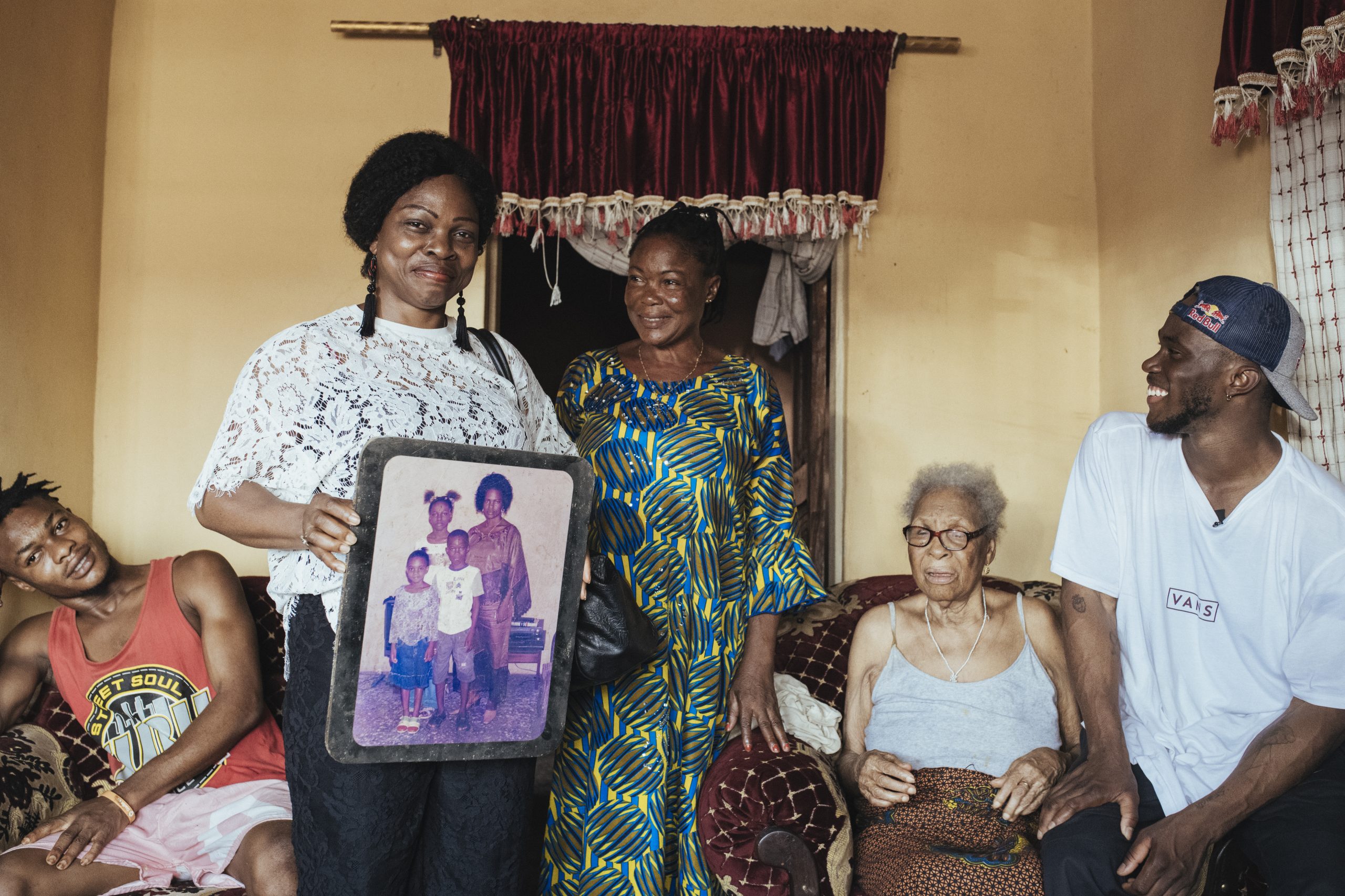 Captured by Tyrone Bradley for Red But Content Pool.
It takes courage
At the age of seven, Adams' life changed when his father moved the family to Pamplona — a city located in the north of Spain — seeking better economic and educational opportunities for his family of four. 
According to his mother, Courage acclimatised very quickly to his new environment, easily making friends and picking up the language despite being one of the few Black kids in the community.
At the age of 12, he discovered BMX riding when he went to a skatepark with a friend. It was love at first sight — with young Adams finding himself drawn to the gravity defying tricks and stunts he saw — thereafter, he sold all his video games to buy a second hand bike.
Courage was first noticed by three-time world champion flatland rider Jorge "Viki" Gomez, who went on to mentor him. At 16, Adams participated in his first competition and finished second at the O Marisquiño 2012 – BMX Queimada Contest PRO contest in Vigo, Spain.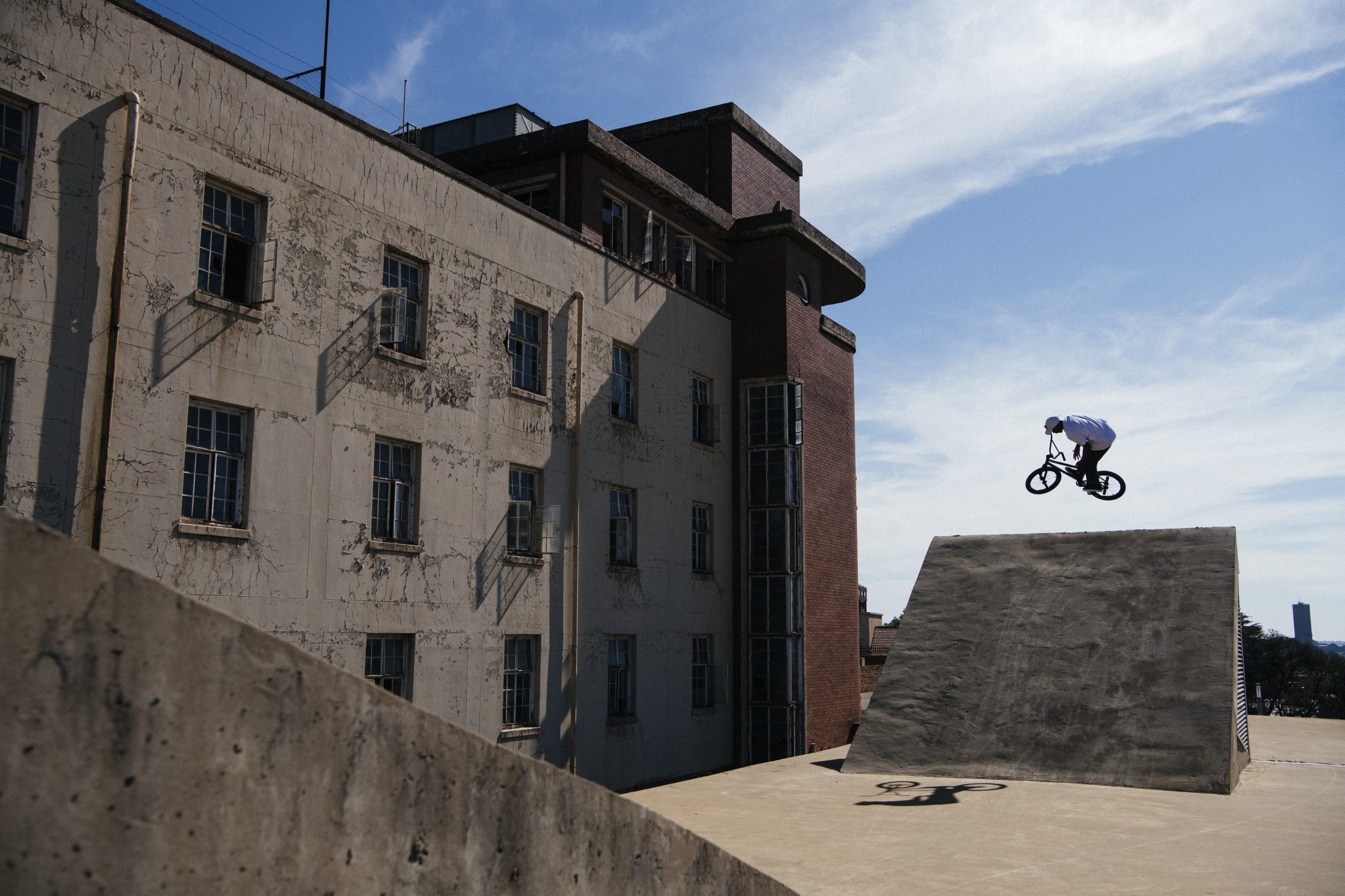 Captured by Tyrone Bradley for Red Bull Content Pool.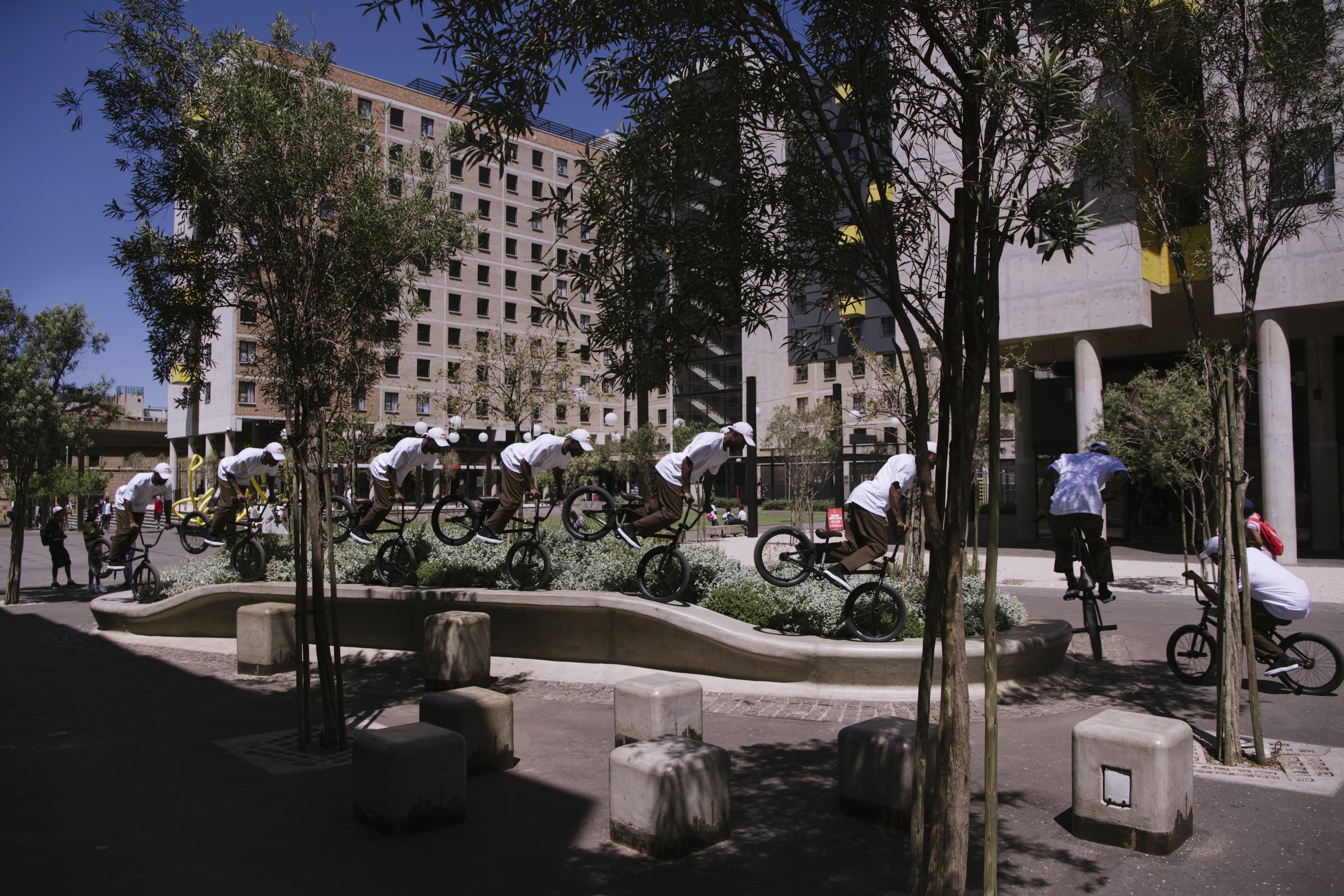 Captured by Tyrone Bradley for Red Bull Content Pool.
It was after that where it became evident to Adams that he could carve a career out for himself in the competitive and cutthroat sport. His parents were welcoming of his desire, even though his passion for BMX was something they could not initially understand. Adams shares: 
I didn't realise I could become a professional until I started living on my own without the help of my parents. BMX was my passion but it also became my job. I'm happy everything came together and I worked hard to get here. My parents supported me a lot when I was a kid. I told them that it is something that I wanted to do. They did everything that they could to help me. Now that they see the results, they are proud of me and that feels really good. Having the support is something important in this sport.
Since then, the young rider has won the 2016 Pro Freestyle The Hague BMX Street Contest, 2017 and 2019 FISE Montpellier-BMX Street, the 2019 Backyard Jam Final in Corby, 2021 Arnette O'Marisquiño and has also nabbed a second place finish at the 2021 Simple Session. He also went on to compete in the Summer X Games in July 2021, Street Series BCN and the Red Bull Design Quest.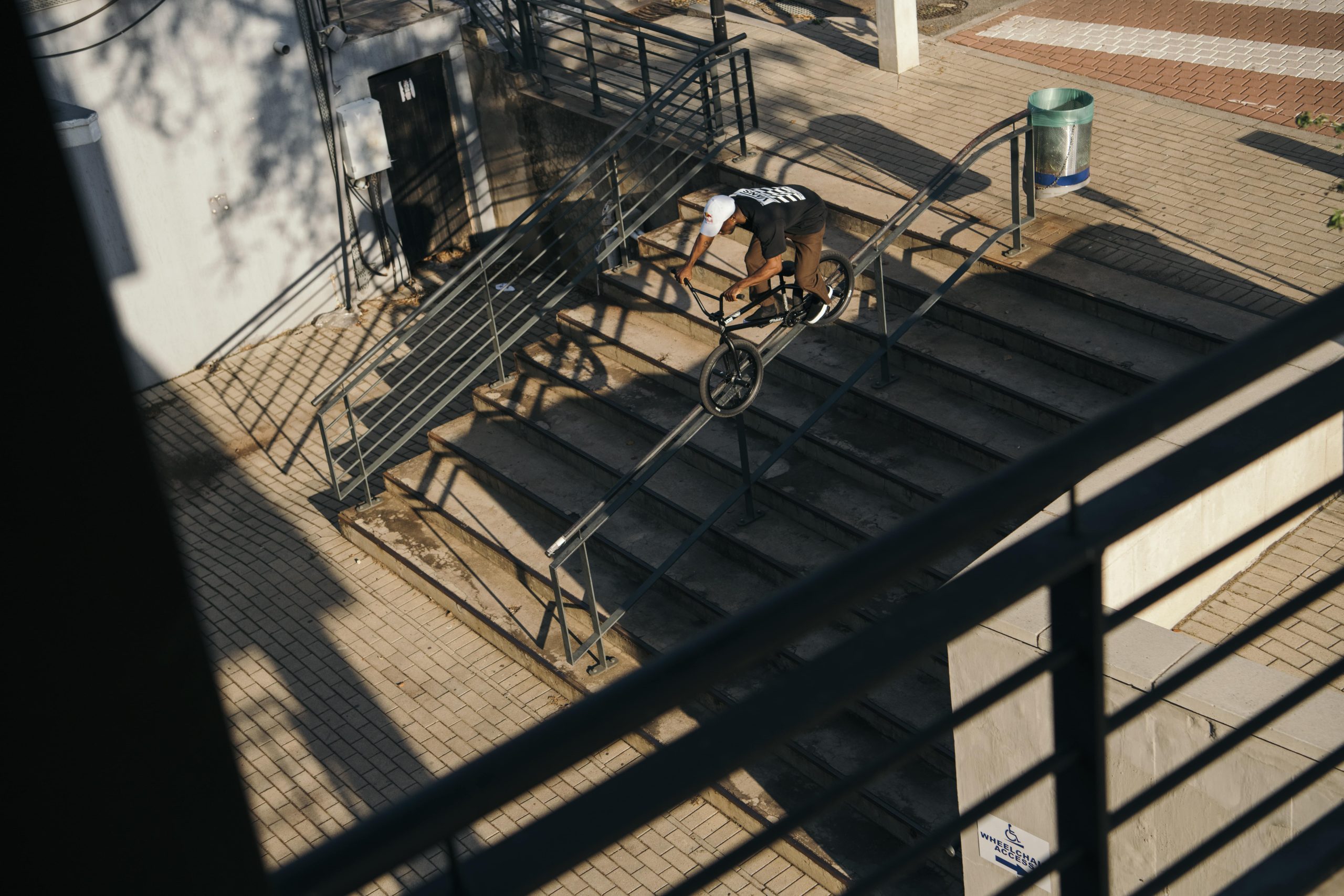 Captured by Tyrone Bradley for Red Bull Content Pool.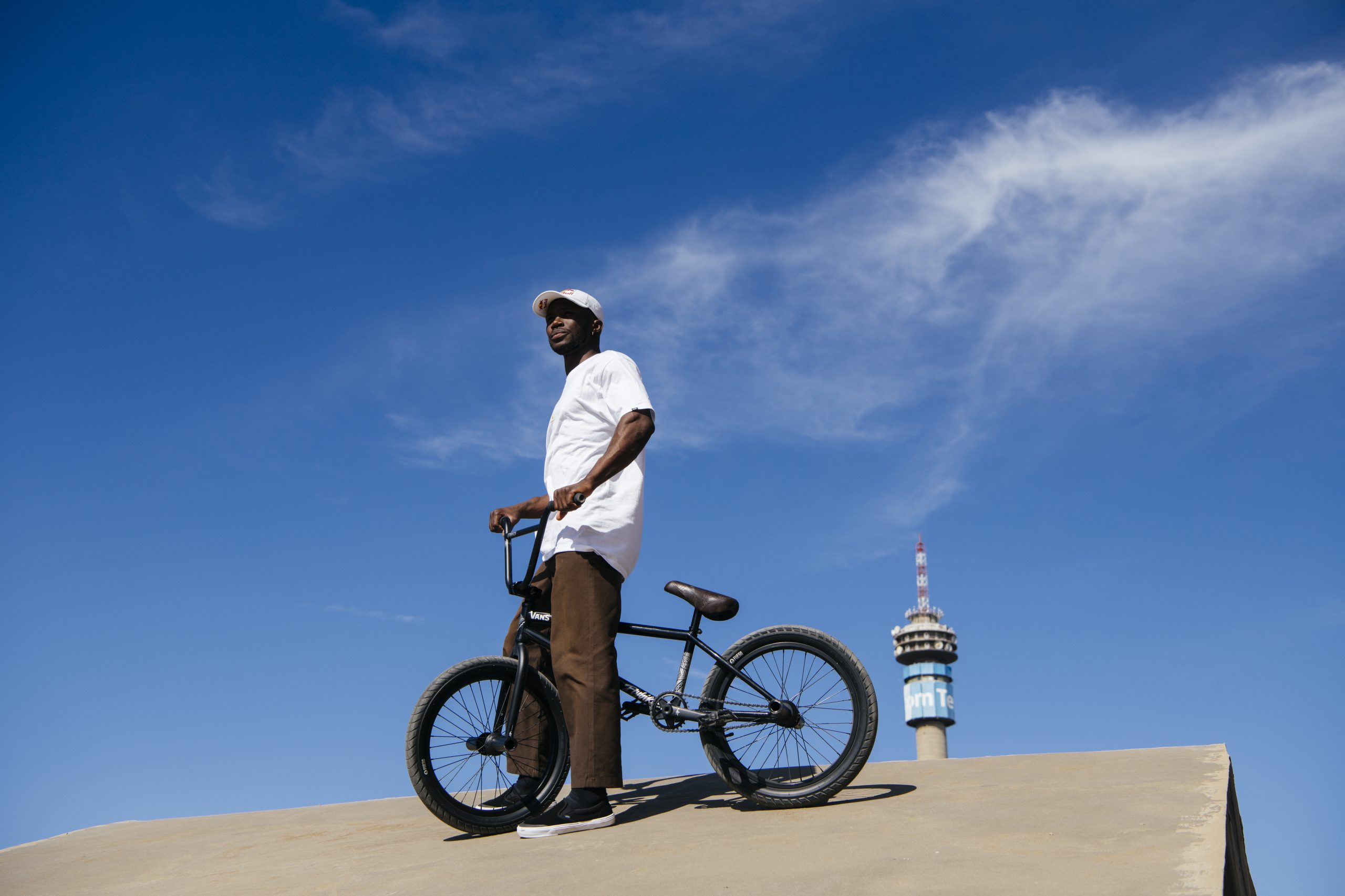 Captured by Tyrone Bradley for Red Bull Content Pool.
The Naija way
Nigeria has a young, vibrant and energetic population, making it a perfect breeding ground for BMX. Freestyle biking has a stronghold in Lagos, the most populer city in the country. Adaption has been a key element of keeping the sport alive, and many bikers are self-taught — often using second hand bikes or scrap materials to build their two-wheeled mediums of creative expression. 
Matthew Temitope is a pioneer of the BMX scene in Nigeria. His entry point into the sport was purely accidental and initiated by him finding a bike in a used item warehouse. He showed it to his friends — who were already interested road biking at the time —  who then went on to get their own bikes and the group would practise tricks they watched from videos online. Eventually, more of his peers and some of the kids in the community joined in on the fun and the Lagos BMX Crew became a movement. 
"BMX has grown so quickly in Nigeria because it is a sport that anyone can start on their own. You don't need to register, join a club or sign up for classes. You just have to pick up the bike, start watching videos, link up with people and vibe — and from there you learn new tricks," expressed Temitope. "Recently, I went on a road trip through the North and I was so amazed by the amount of bike riders that I saw. Most of the kids love bikes and they love riding."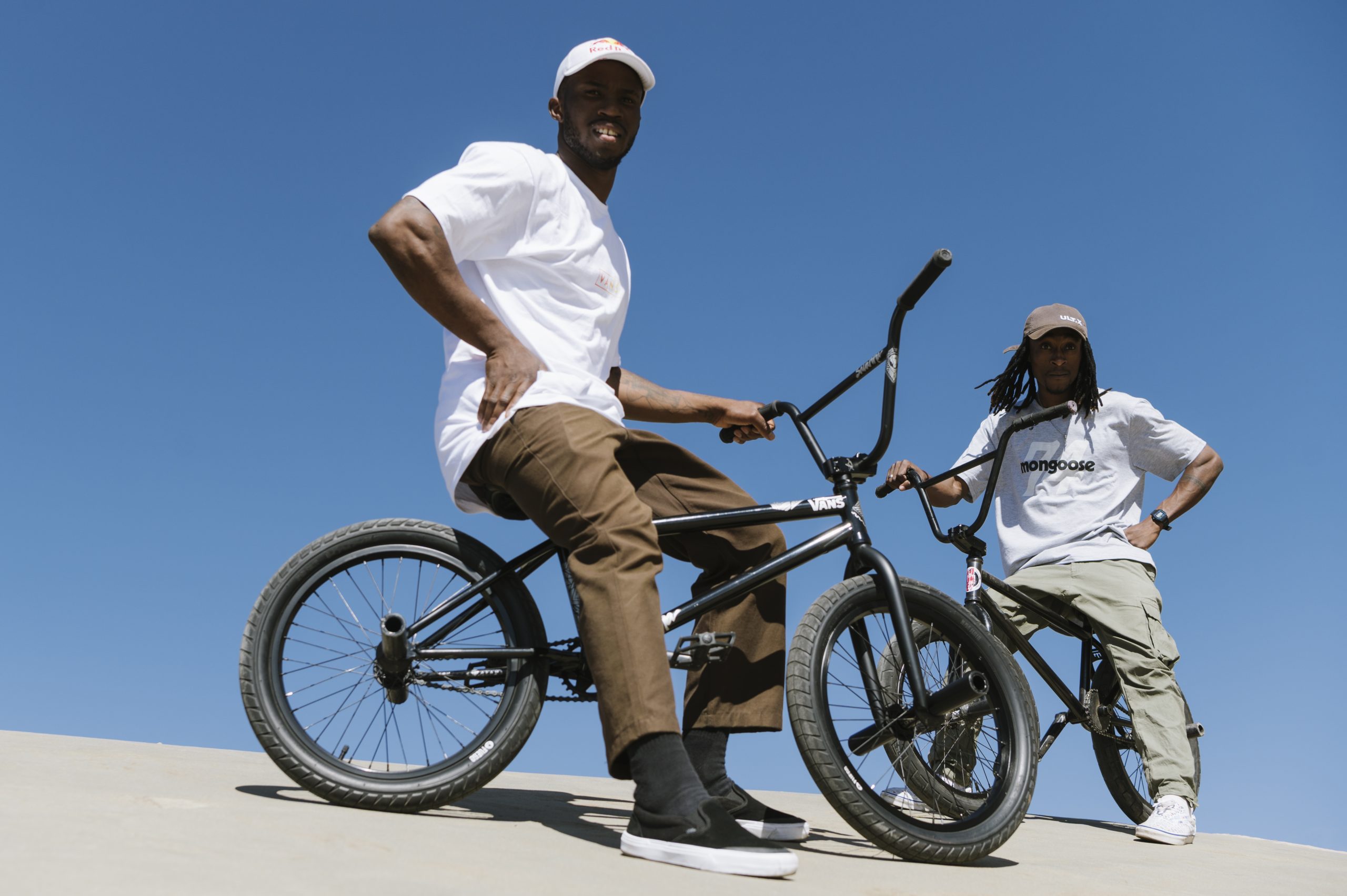 Captured by Tyrone Bradley for Red Bull Content Pool.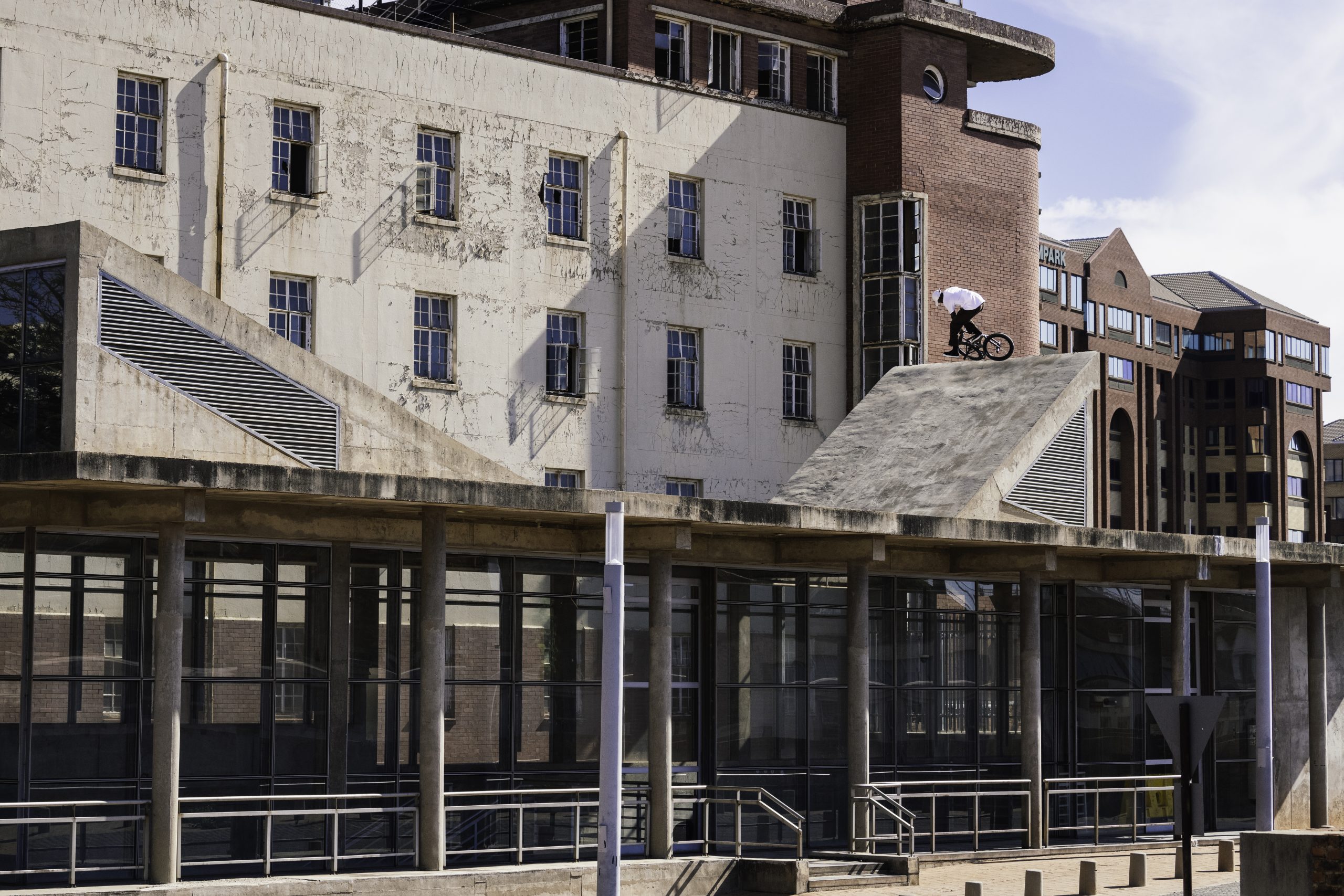 Captured by Wayne Reiche for Red Bull Content Pool.
Outside of Lagos, there is a small collection of BMX riders that are in different parts of Nigeria. Despite being positionally dispersed, they are connected through the internet and social media. Cherechukwu Udenkwere is one of the few flatland riders in Imo State. Although he is far from the epicentre of action, he was recently crowned the 2021 King of Wheelz competition — an online BMX competition. Contests in this vein have made the sport more attractive and accessible.
BMX has had a far reaching positive impact in the country — steering Nigerian youth away from a life of crime and for some, it has opened up new economic opportunities, through the possibilities of competing in local and international contests, partnering with sponsors and getting booked for gigs.
There is also a strong sense of community amongst the riders who validate and support each other's efforts and talents.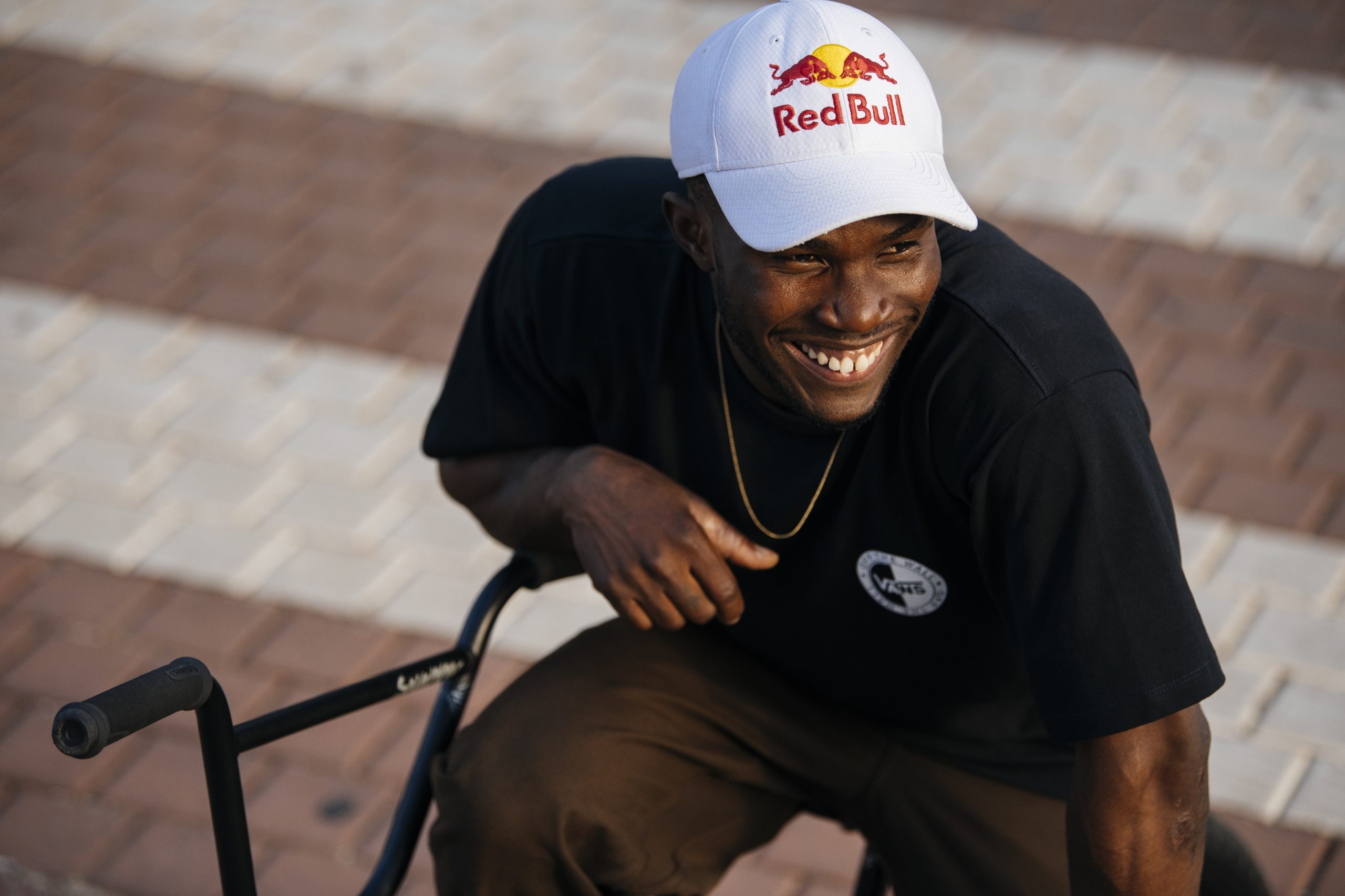 Captured by Tyrone Bradley for Red Bull Content Pool.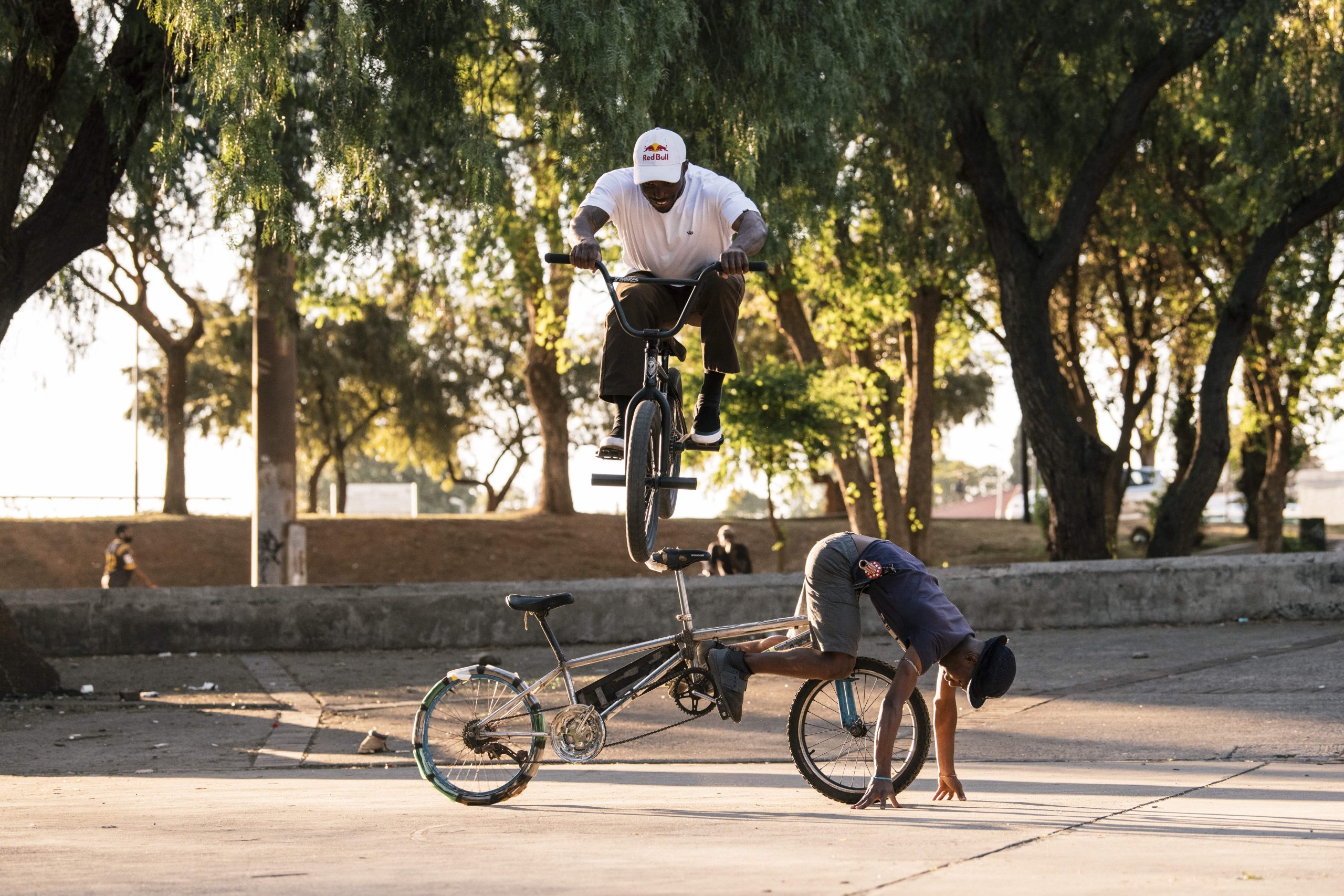 "We're actually like a family under the roof of extreme sports, no matter which state or country people come from. As long as you have a bike and have something to do with BMX, I see you like a brother or sister," says Temitope.
When Adams first returned to Nigeria in 2018, he connected with the BMX riders in Lagos. He had the opportunity to watch and work with them, and that experience was all captured as part of the Encouraged documentary with Red Bull Media. Taking about the experience Courage shares with me that: 
Going back to my country with my bike — which is a part of me, my life and my job — was amazing. It was nice to see the community and what they have done in the sport. It was really nice and I had a good time. The hospitality and the treatment was awesome and they took care of me.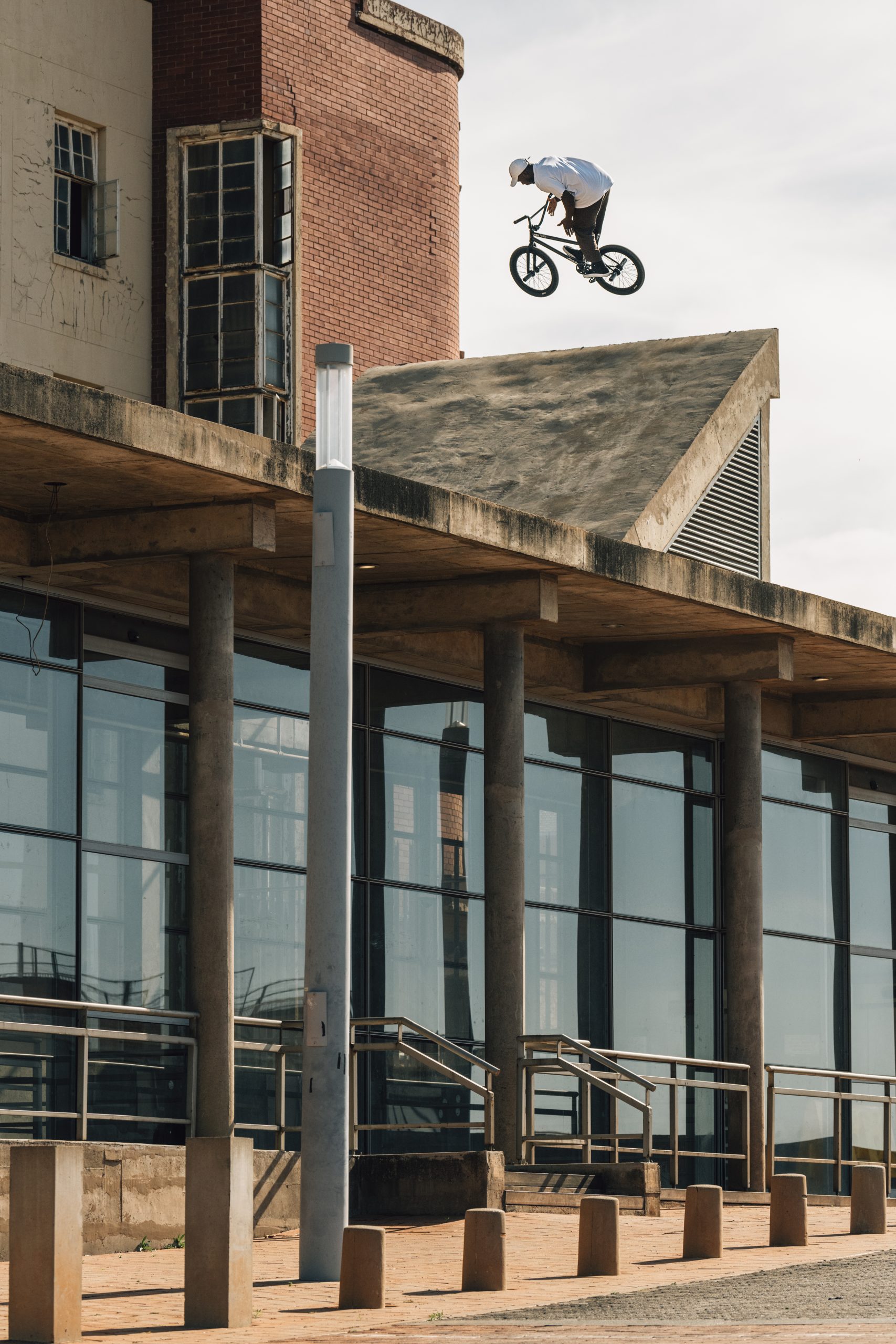 Captured by Wayne Reiche for Red Bull Content Pool.
By his assessment, Adams thinks that Nigerian BMX riders are on par with some of the best in the world, noting that the only major disparity is that they do not have the facilities and infrastructural support. A lot of riders have to make the most of the environment they exist in, and practise on the streets, under bridges, in stadiums and on basketball courts. He adds:  
They don't really have a proper park to do tricks but outside of that, there is not much of a difference in terms of level and quality. They are really tough and their motivation is huge. They are not scared of anything and the only thing that they need is opportunity. I really want to help the community over there because they don't have a lot. And hopefully, the government can also help with the sport so that it can grow in the future.
Action bike sport in Africa has long been perceived as something reserved for the small upper middle and wealthy class who have expendable money to spend. It is therefore not a sport that receives support from the government or from local communities. Some of the riders have received backlash from their families for pursuing the sport.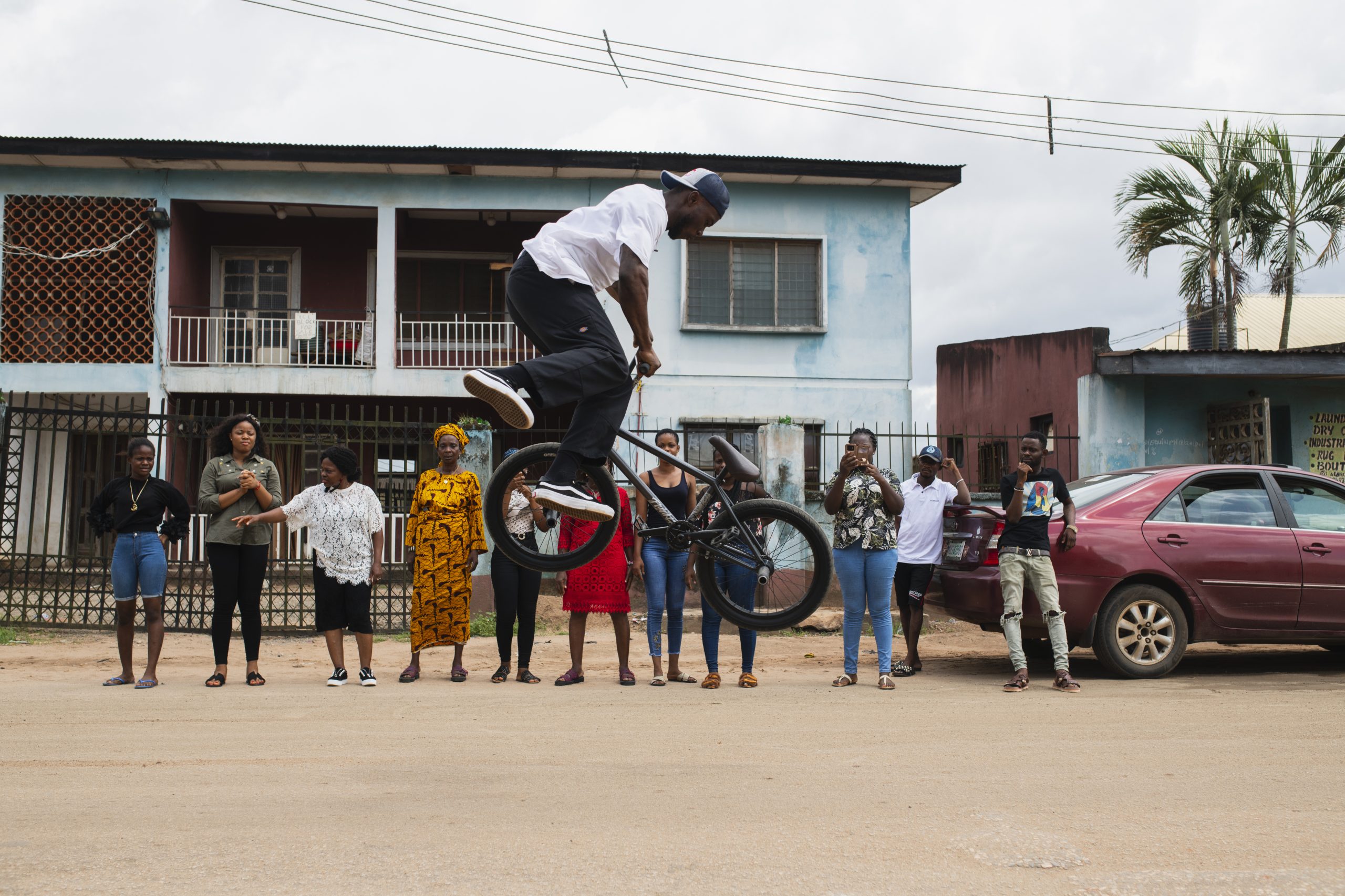 Captured by Tyrone Bradley for Red Bull Content Pool.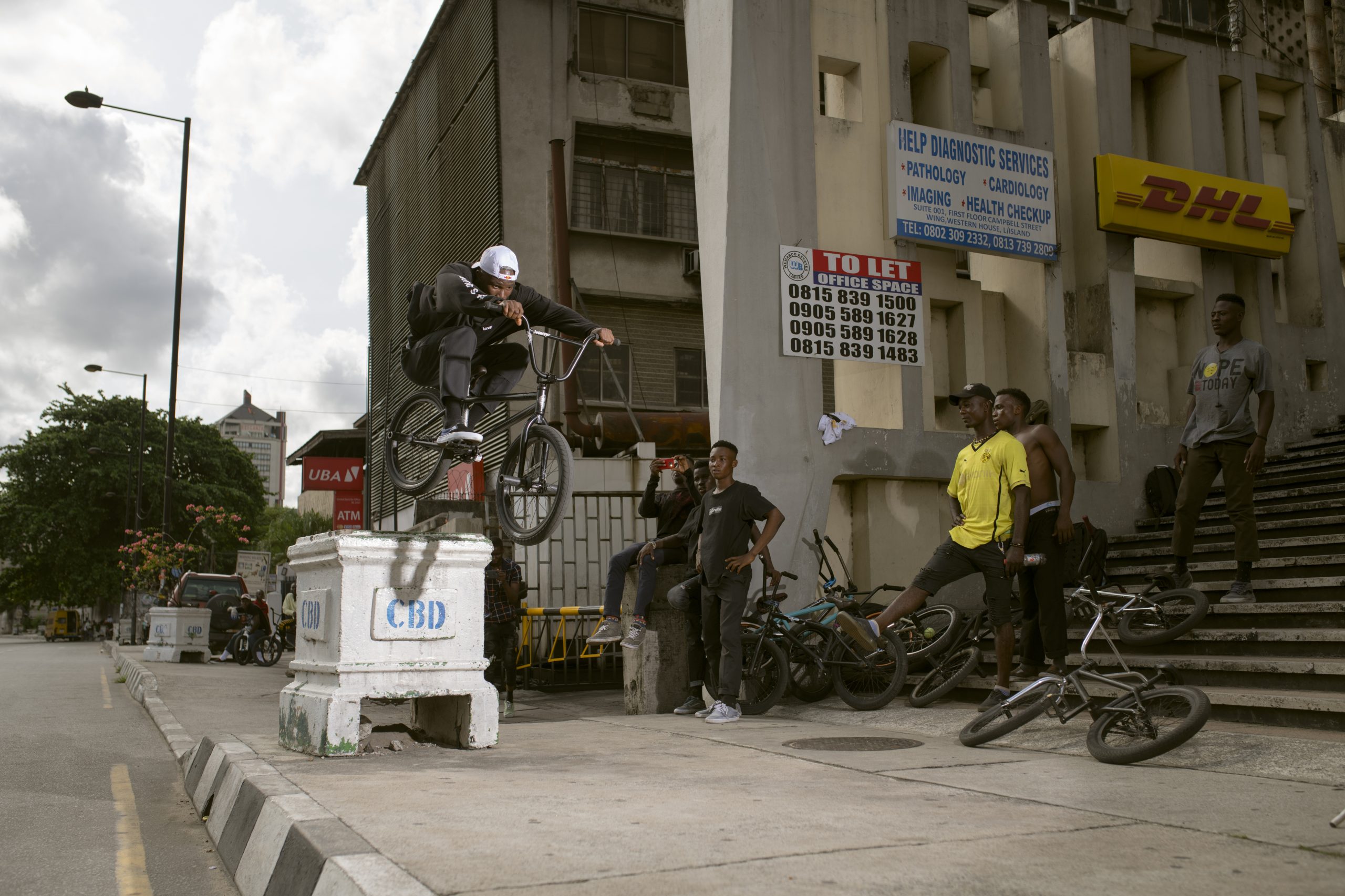 Courage Adams is seen during filming of Encouraged in Lagos.
Talking about his own experience Udenkwere shares:
The truth is that the perception of BMX is different here. It is not thought of as an "African thing" but rather as a western cultural thing. Sometimes, you ride on the street and people are like, 'This guy doesn't know what he is doing with his life.'  My family didn't accept it at first and they had issues with me riding my bike, especially my mother, but I was stubborn. I got support from riders from different parts of the world and they started sending me stuff. When I got the Powerhouse brand deal, my family was okay with me riding. BMX here, needs time to grow so that people can understand what it is.
Courage Adams has been a source of support and a good resource for the bikers. He has developed camaraderie with them, and occasionally offers them advice. Earlier in the year, he visited Nigeria again after coming to South Africa to connect with BMX bikers in Johannesburg.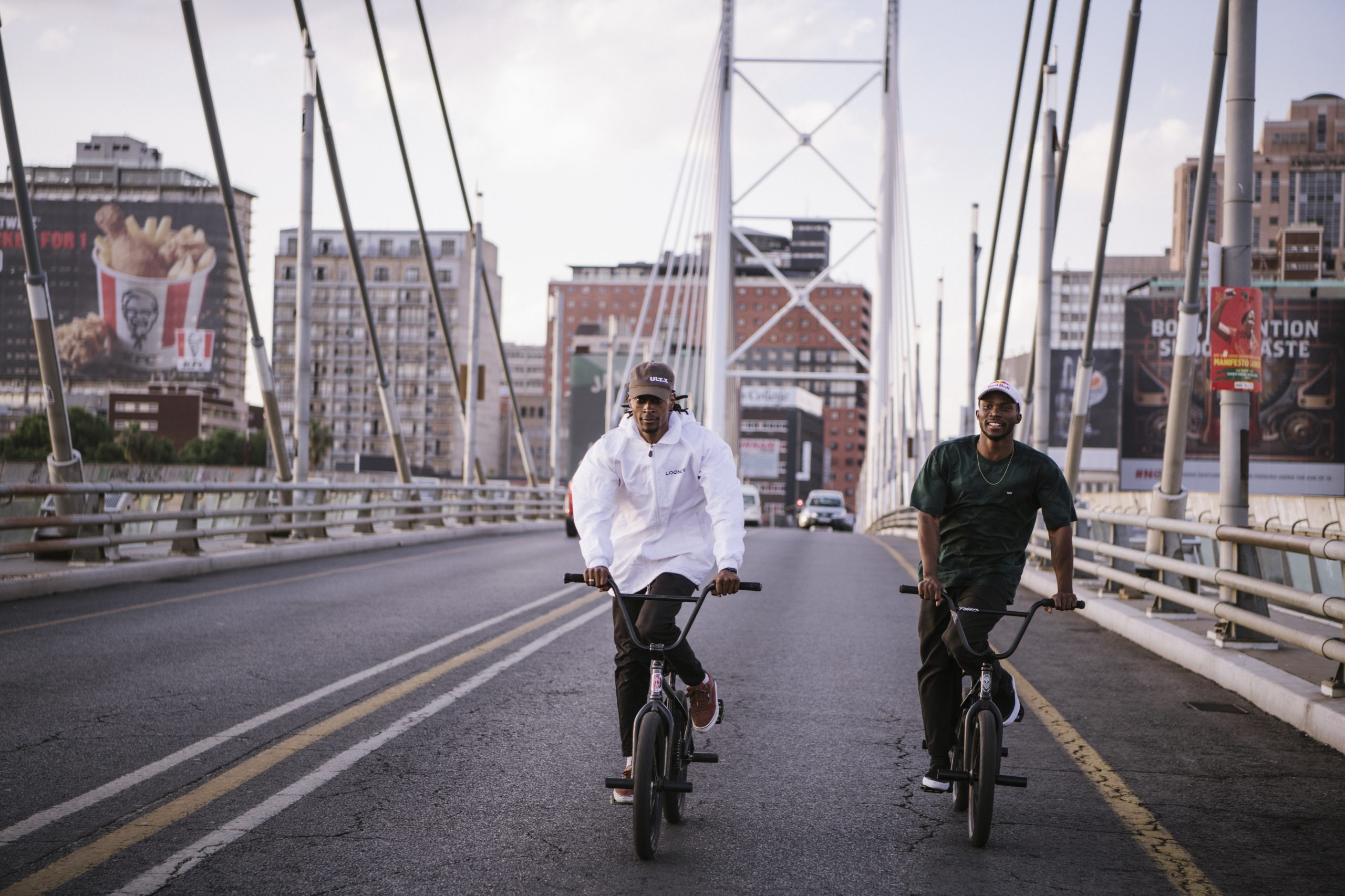 Nathi Nkosi and Courage Adams captured by Tyrone Bradley for Red Bull Content Pool.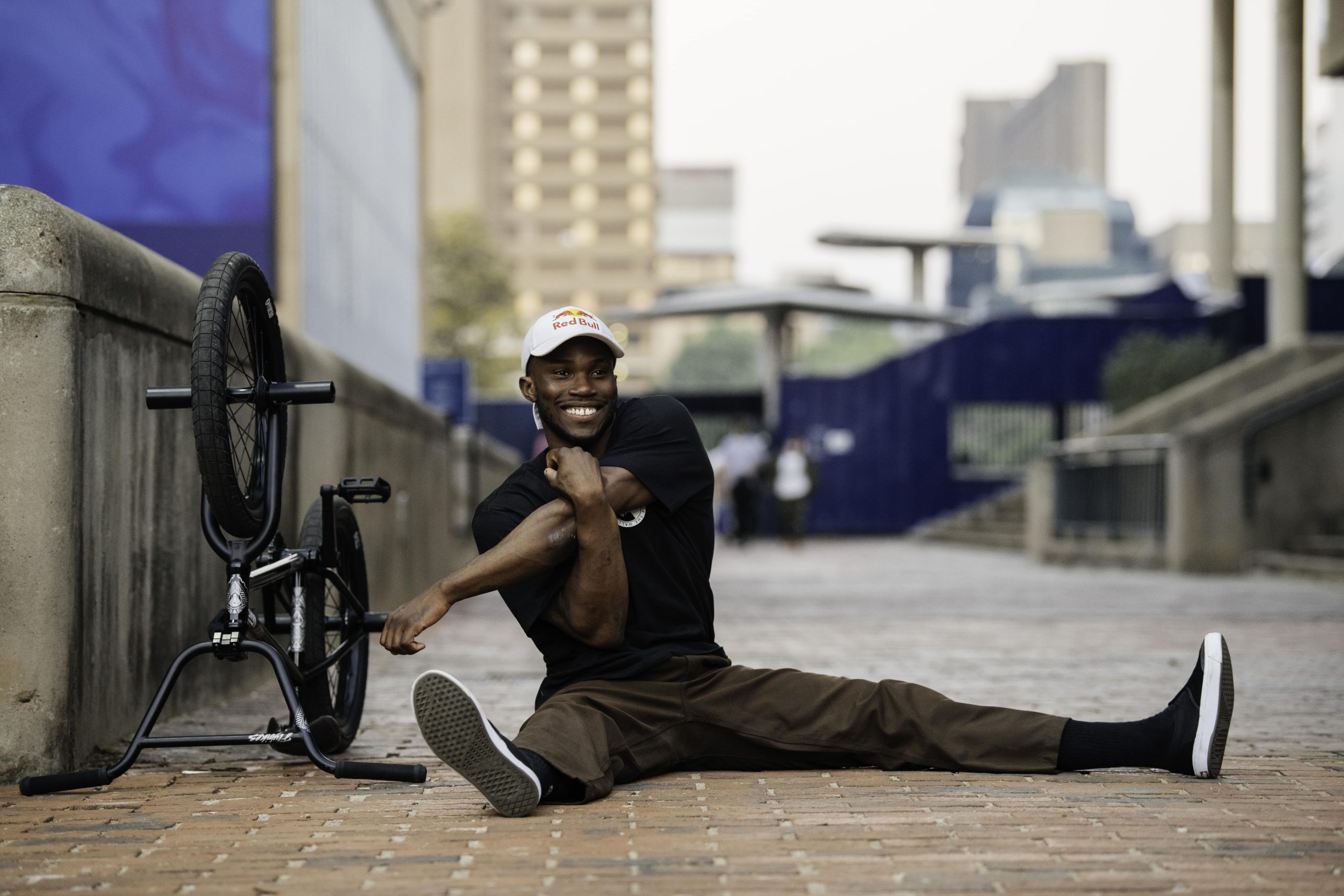 "He's a very nice person and he's really done so well. He's amazing and he's very determined. He's a great person. When he visited the riders, he encouraged them and taught them new things," said Udenkwere.
Temitope expands: 
I have a brotherly relationship with Courage Adams. We share the same love and passion for the sport. His visit to the boys here in Lagos has actually helped in a big way because most of the professional riders out there globally, didn't know that BMX exists in Nigeria.
But now that Courage came back home with his visit and the documentary was released, it has given exposure to other riders from Nigeria. I'm sure in the future more professional riders will want to come to Nigeria.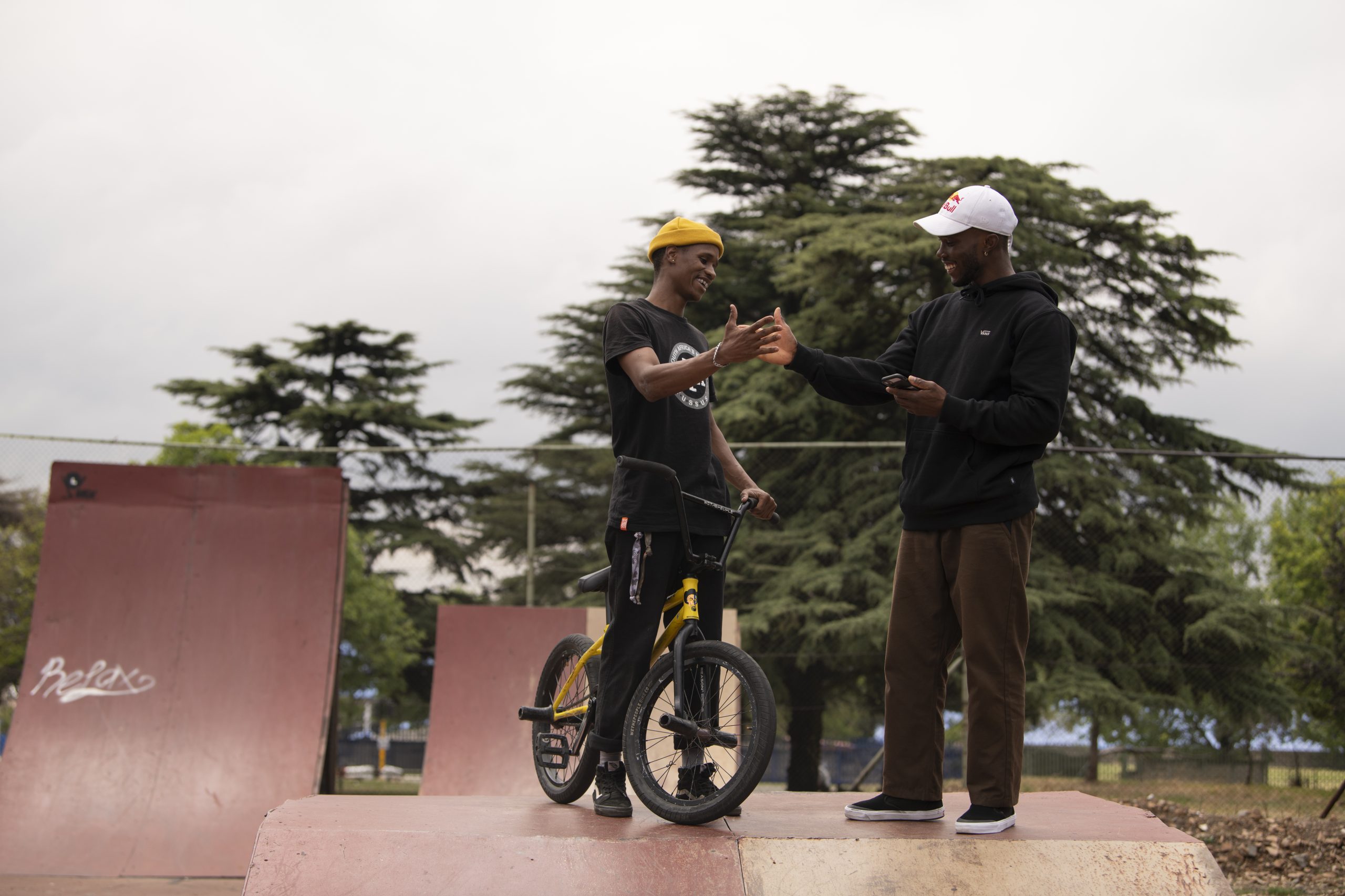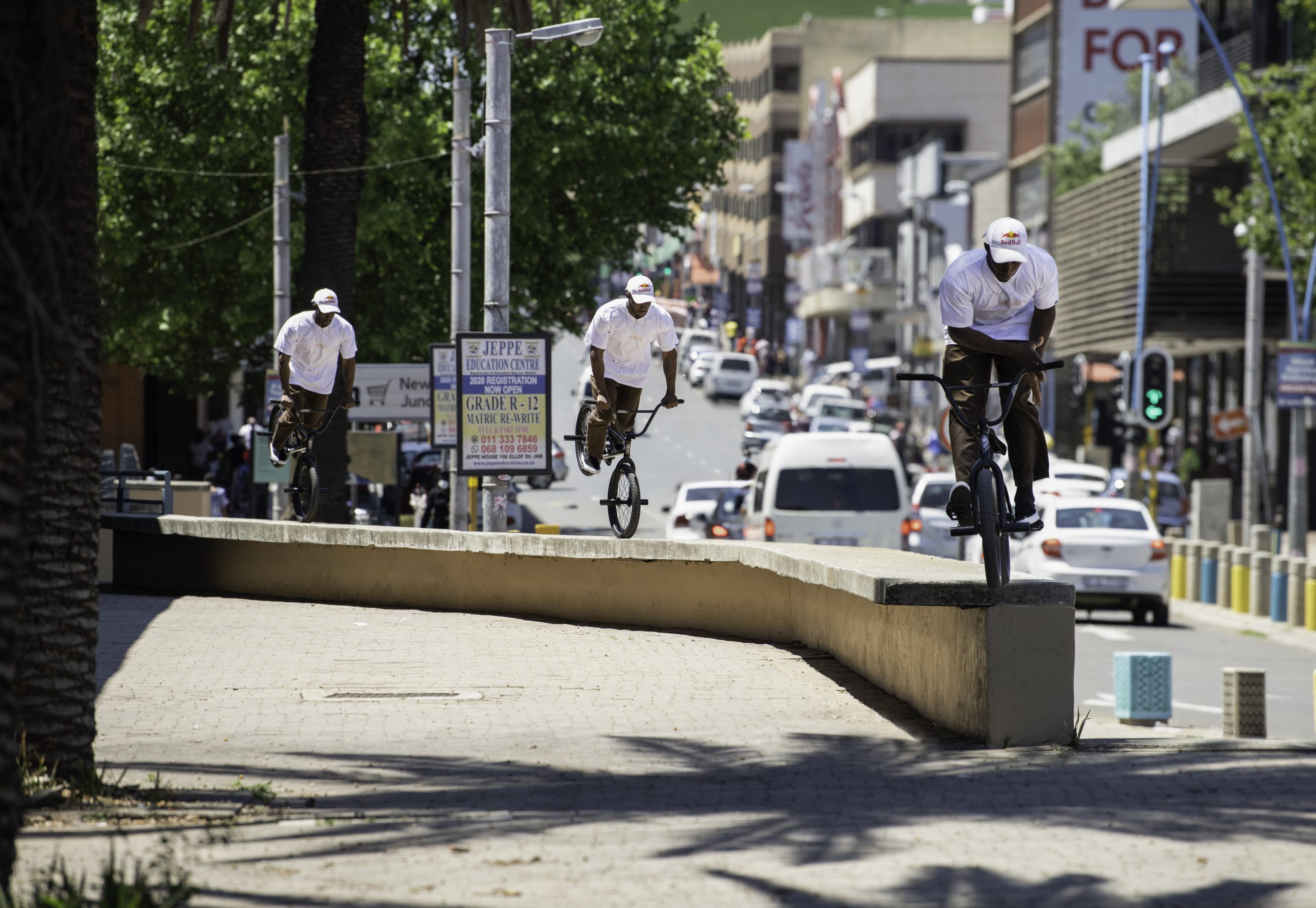 El Futuro
Adams is determined to elevate the status of BMX in his home country. One of his greatest career ambitions is to build a skatepark in Nigeria. Alongside Red Bull, he intended to build one in 2019 but the project was delayed because of the COVID pandemic. Construction is now slated for October 2022.
Adams is hopeful about the future of BMX in his country of birth and within the rest of the continent.
The rapid growth of the sport in countries like Algeria, Egypt, Tunisia, South Africa, Senegal, Ghana, Cameroon, Liberia, Gambia — as well its small presence in countries like Sierra Leone, Ethiopia, Kenya, and Cape Verde — makes Adams hopeful about where BMX is heading on the continent.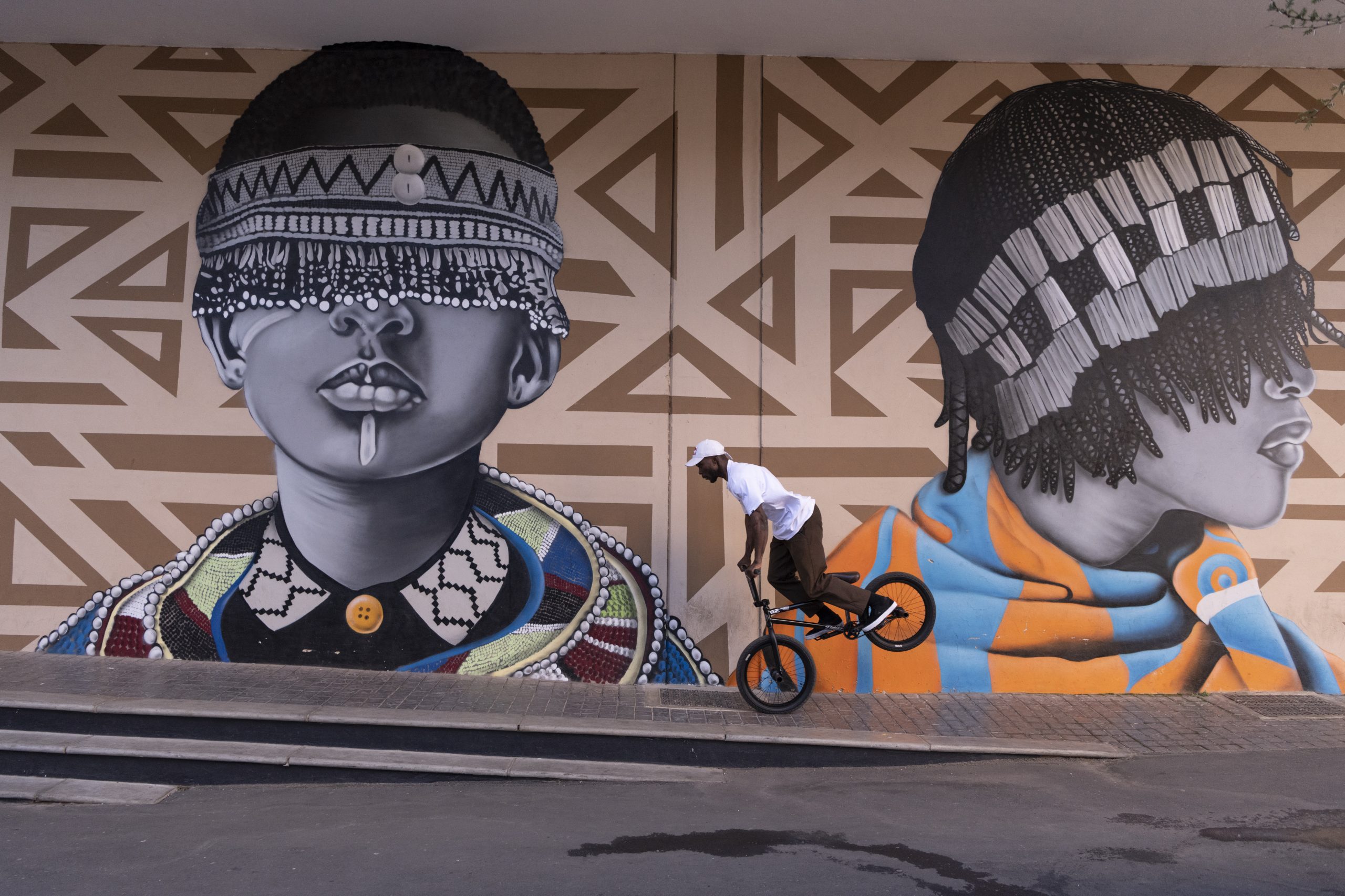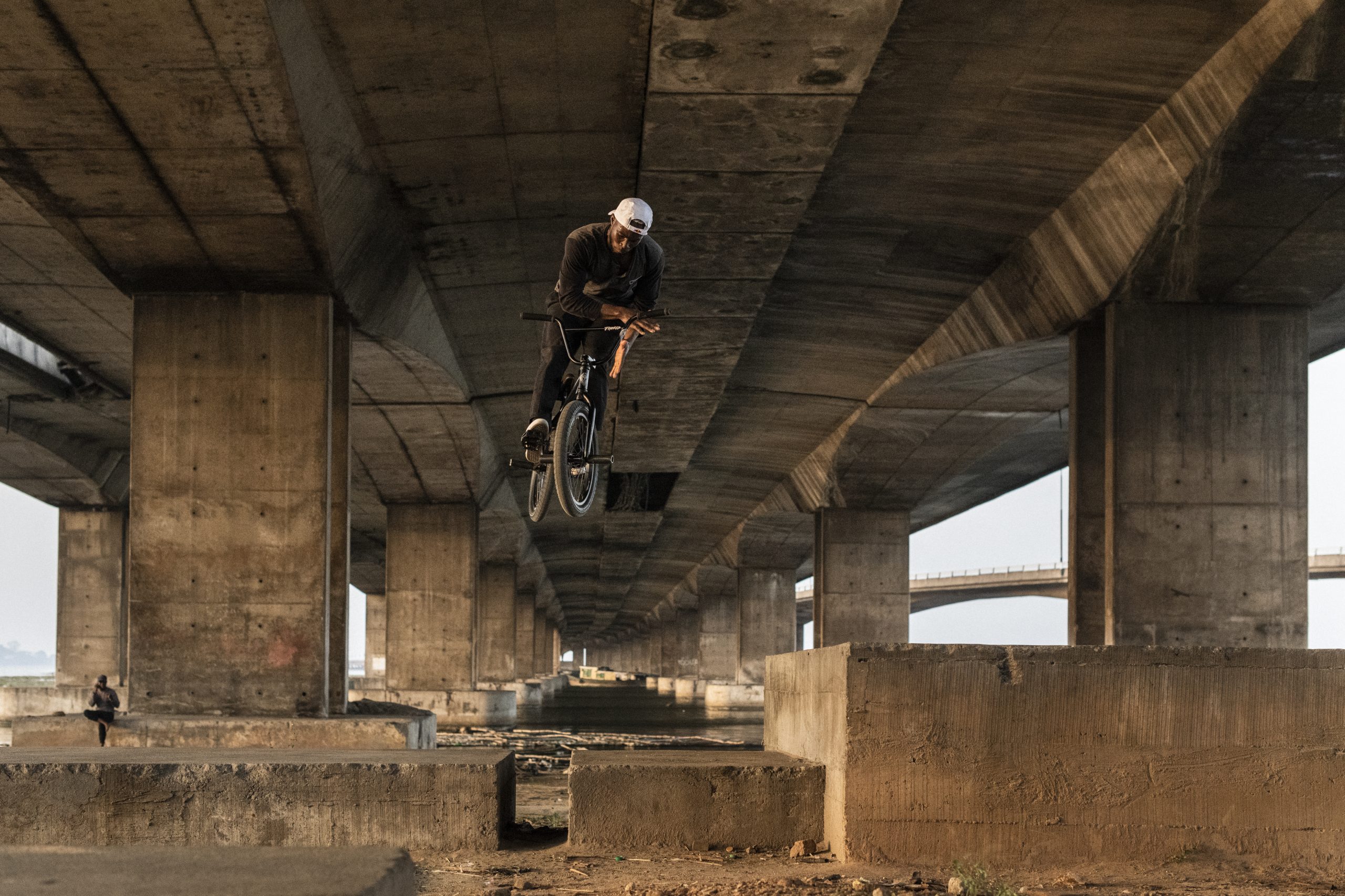 Captured by Tyrone Bradley for Red Bull Content Pool.
However, in order for the sport to progress further in his home country, Adams believes it is imperative that the government gets involved in developing and supporting it, expressing that: 
The community is huge and that is awesome. One day, I would like to see my friends in Nigeria compete alongside me. It would make me happy.
I would really love to see the guys in the Olympics representing the country, and they'll be there for sure one day. It would be awesome to see the Nigerian flag on a podium — but the community needs a lot more support from the government and from brands for it to get there. That's it.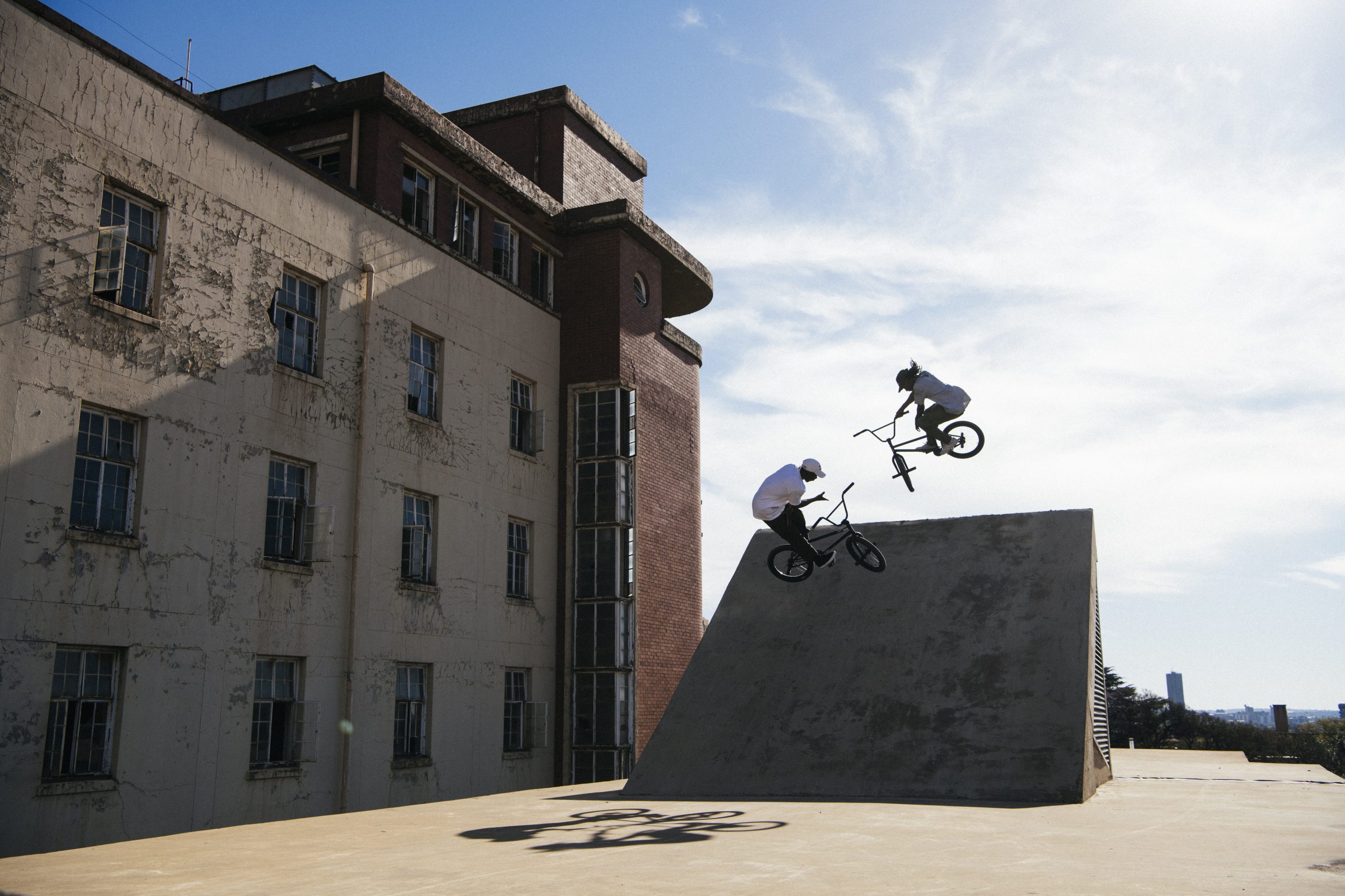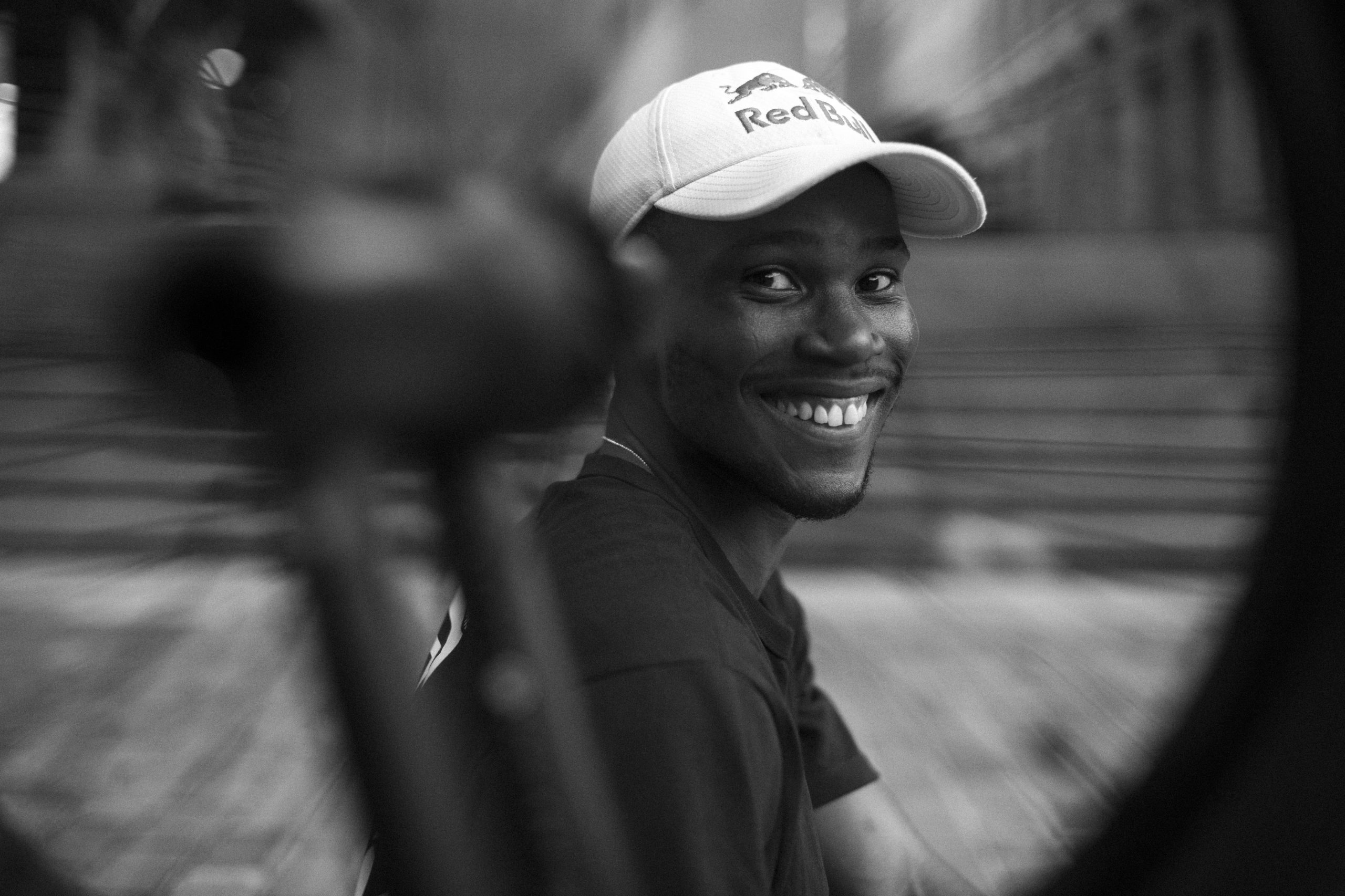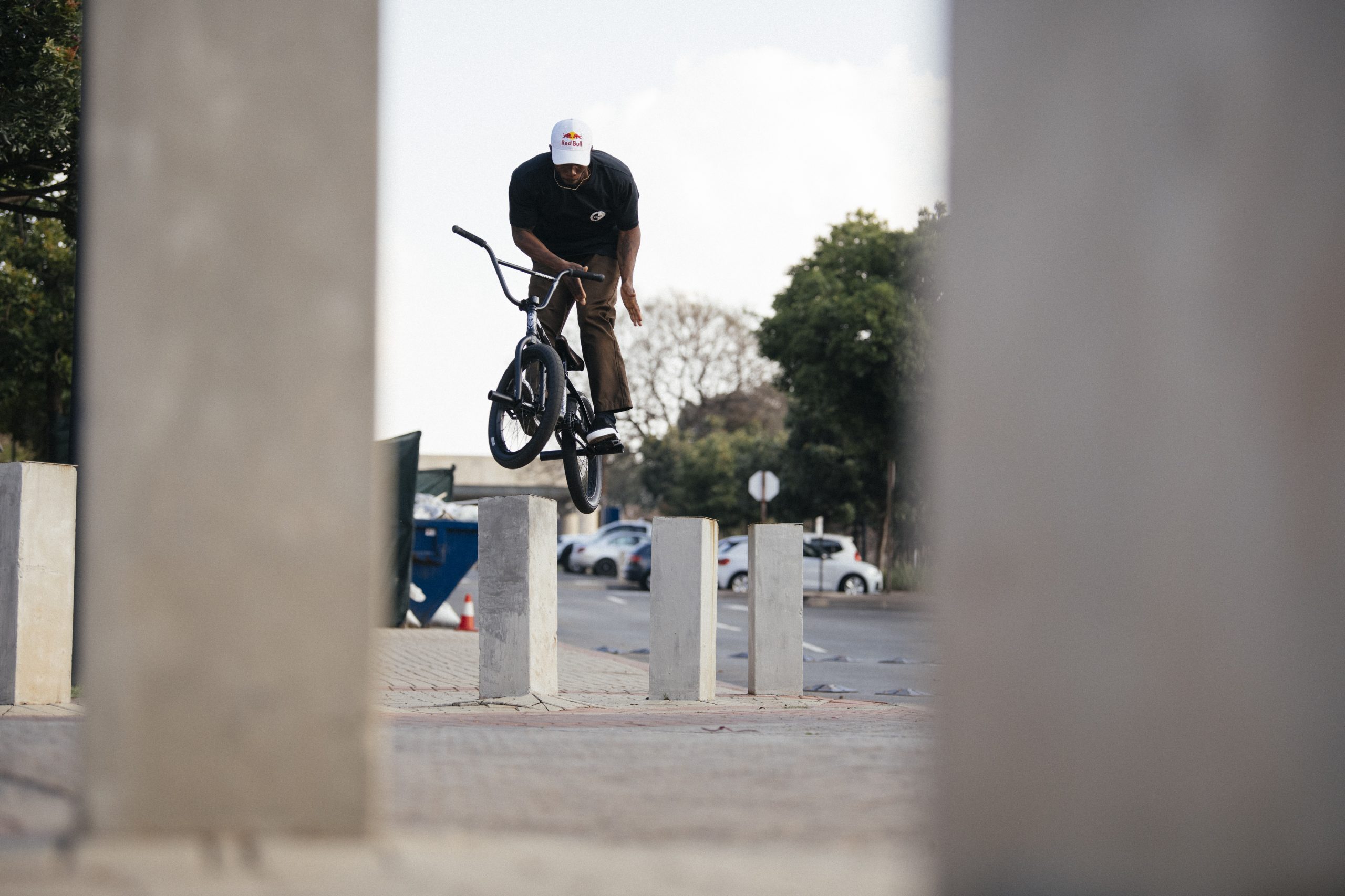 Captured by Tyrone Bradley for Red Bull Content Pool.