Last week, luxury brand Dior collaborated with rapper Travis Scott to create the Dior Men's Spring/Summer 2022 collection called Cactus Jack Dior. While Scott is seen as an icon in the rap scene, with successful collaborations with giants in other industries such as McDonald's and Reeses Puffs, this collaboration may fall short. The collection debuted at Paris fashion week and it is the first time Dior has collaborated with a musician on a full collection. Their artistic director Kim Jones explained the inspiration behind the collection came from the meeting of the world of Dior and Travis Scott. Speaking to HYPEBEAST, Jones shared that the collaboration came about when,
I started talking to Travis about the foundation he wants to set up to allow students to go to college at Parsons School of Design that can't afford to go and fulfil their dreams. So I thought it was nice to then talk to him and say, why don't we do something together? Because then you're working with a fashion brand and a couture house that can support this project as well.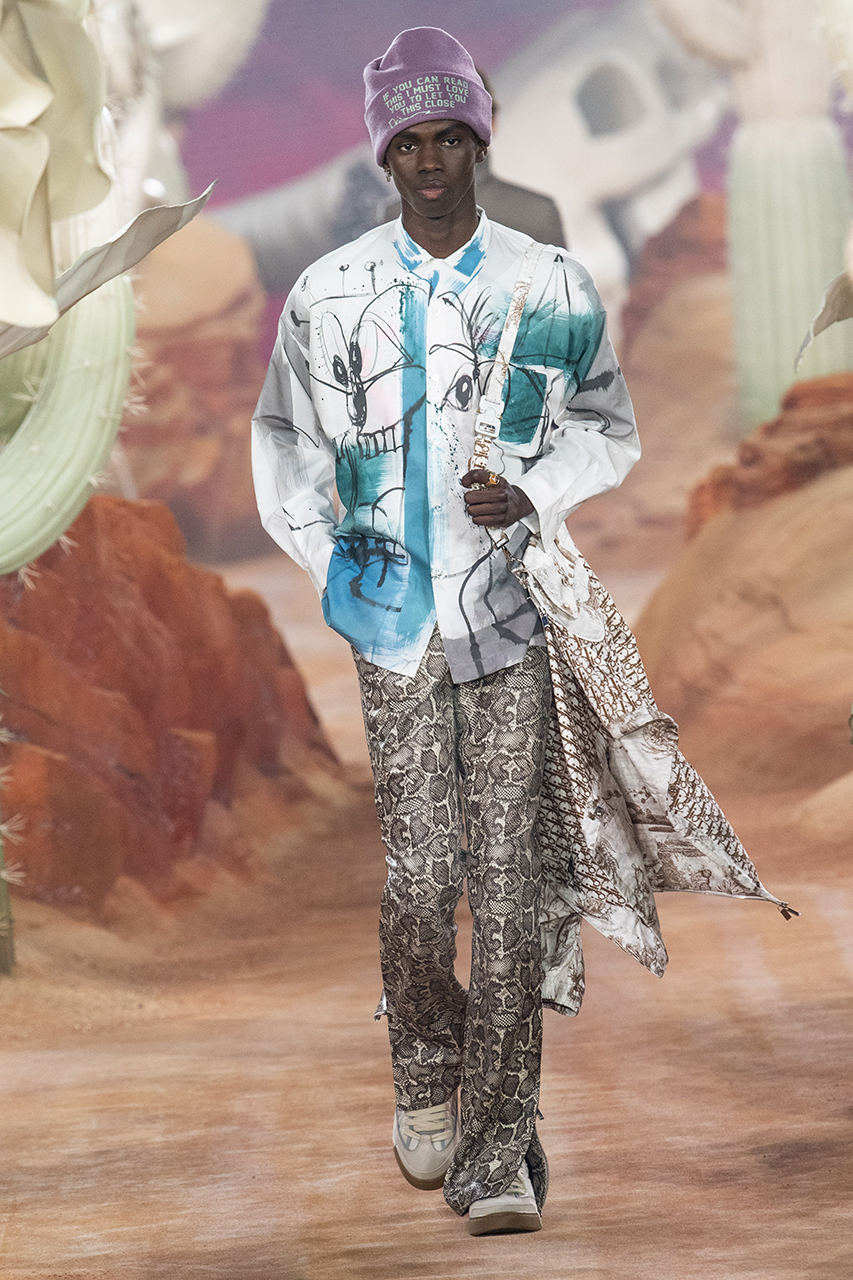 While this reasoning for the collaboration is respected and touching, I believe that the collection is successful only due to its grounding in key principles of the Dior legacy, such as tailoring, florals and heritage monograms. Its colour schemes, prints and the need for collaboration, in this form, seem confused at moments. This allows us to think about whether collaborations such as these strengthen the brand, and its subsequent collection, or rather water it down to suit its collaborator's ideas and motifs? As collaboration culture persists, each one begins to appear more focused on capital gain and clout, rather than on creating well inspired collaborative output. The early collaborations between luxury brands and streetwear brought about fresh looks and ideas, and saw for a good amalgamation between high fashion and streetwear. These earlier collaborations allowed streetwear to bring an element of youth and accessibility to high fashion brands, as they turned the structured collections to include more wearable, everyday pieces. However, recent collaborations have seen a lot of luxury fashion brands compromise on their artistic integrity, leading to collections that do not seem concise. Even collaborations between luxury fashion houses have been critiqued for being ill-guided, such as the Gucci and Balenciaga Aria collection from earlier this year, which under Allesandro Michele's "hack lab" was less of a collaboration and more of an appropriation of each brands signature monograms. This "hack" continued when Balenciaga further included Gucci's iconography in their Spring Summer 2022 collection earlier this month, however, something still seemed a miss with this collection.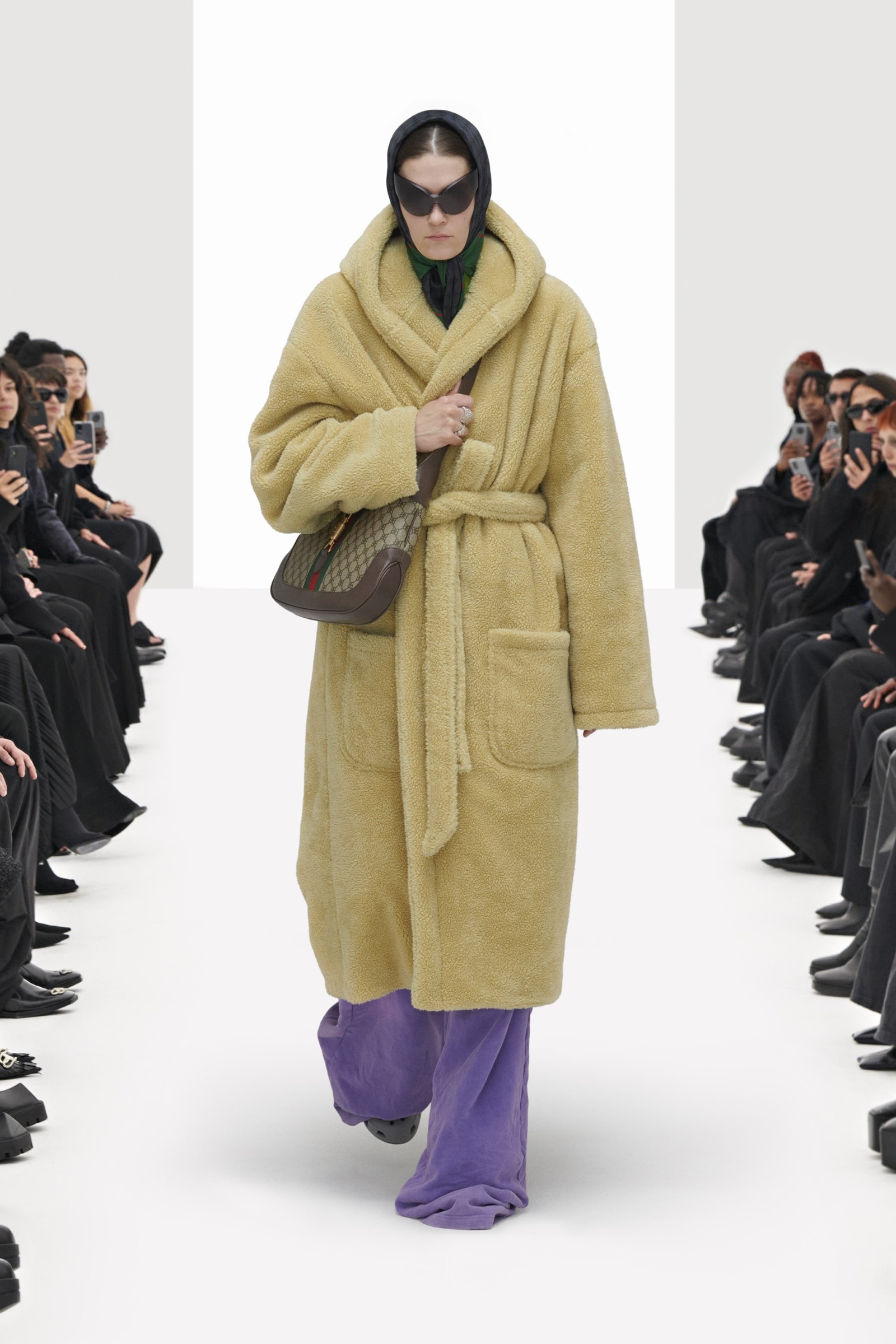 Beyond Cactus Jack Dior, Scott has been known for his innovative marketing strategies, which include combining concert tickets, merchandising, and a new album, as well as hosting a virtual concert within Epic's massively popular video game Fortnite. Given Jones' reasoning for the collection release, I want to believe that it was inspired Travis' effort to help aspiring designers. However, given Scott's history with out-of-the-box marketing this collaboration emerges more like a business venture for the rapper, which would serve as a step into the fashion industry, not to mention the large capital both Dior and Scott know they will gain from this celebrity collaboration. Due to the capital focused world we find ourselves in, you cannot blame me for being sceptical of this new wave of fashion collaboration which — as Cactus Jack Dior shows — seem to be moving to rely on celebrity endorsement. Prompting me to ask, has collaboration just become the new buzzword to high fashion that sustainability is to fast fashion?