Gaika's collision of dancehall, grime and ominous drone creates a charged atmosphere of dread.  As audiences to his recent performances in South Africa can attest, the UK musician and visual artist's work powerfully evokes themes of confusion, terror and exploitation.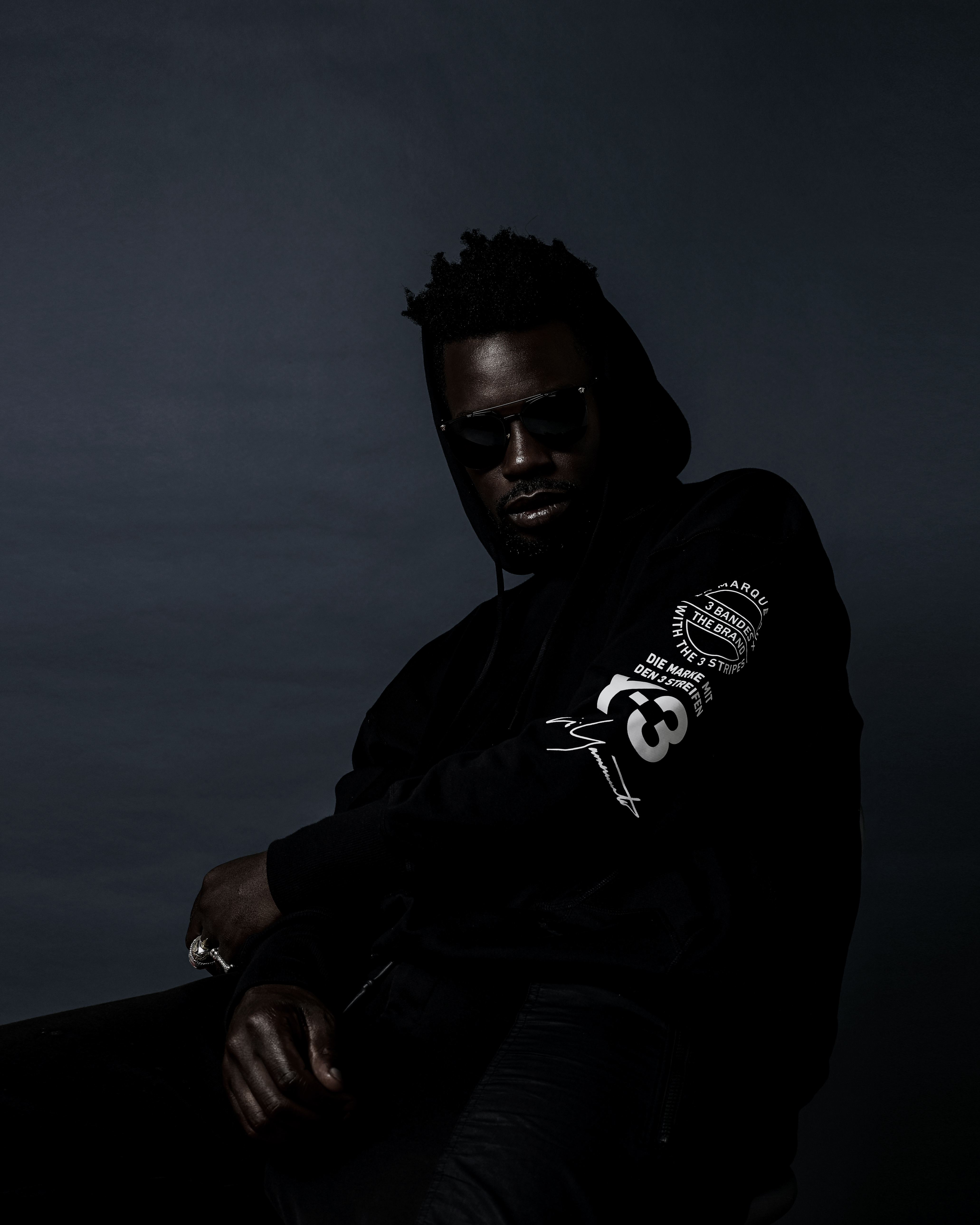 Via email, Gaika described this intensity as a response to the confusing social reality of the early 21st century.  "I don't think I can make art divorced from reality, however fantastical it may seem. I think of my work as hyperreal in the sense that it amplifies our surroundings. I do see all the chaos and tension in the world explicitly, for sure. But I also really feel its beauty, I hope there is some of that in what I do too".His projects to date have explored the space between intense anxiety and stark beauty. The mixtapes Machine and Security, and EPs Spaghetto and The Spectacular Empire 1, as well as his accompanying visual releases, place a deeply resonating patois above production which pushes R&B, trap and grime styles down a haunted, gothic path. The result is darkly alluring, as on the deceptively gentle 'Glad We Found It', where a mournfully lovely synthesiser winds under lyrics like "it burns to love" and "this is my song for you, Now we're dead". While many artists are making dystopic electronic music, Gaika stands out for his concise lyricism. His break out song 'Blasphemer' announced itself with the hook "I'm watching TV when it's not on", a precise distillation of the contemporary sense that we are trapped in an endless loop of media voyeurism.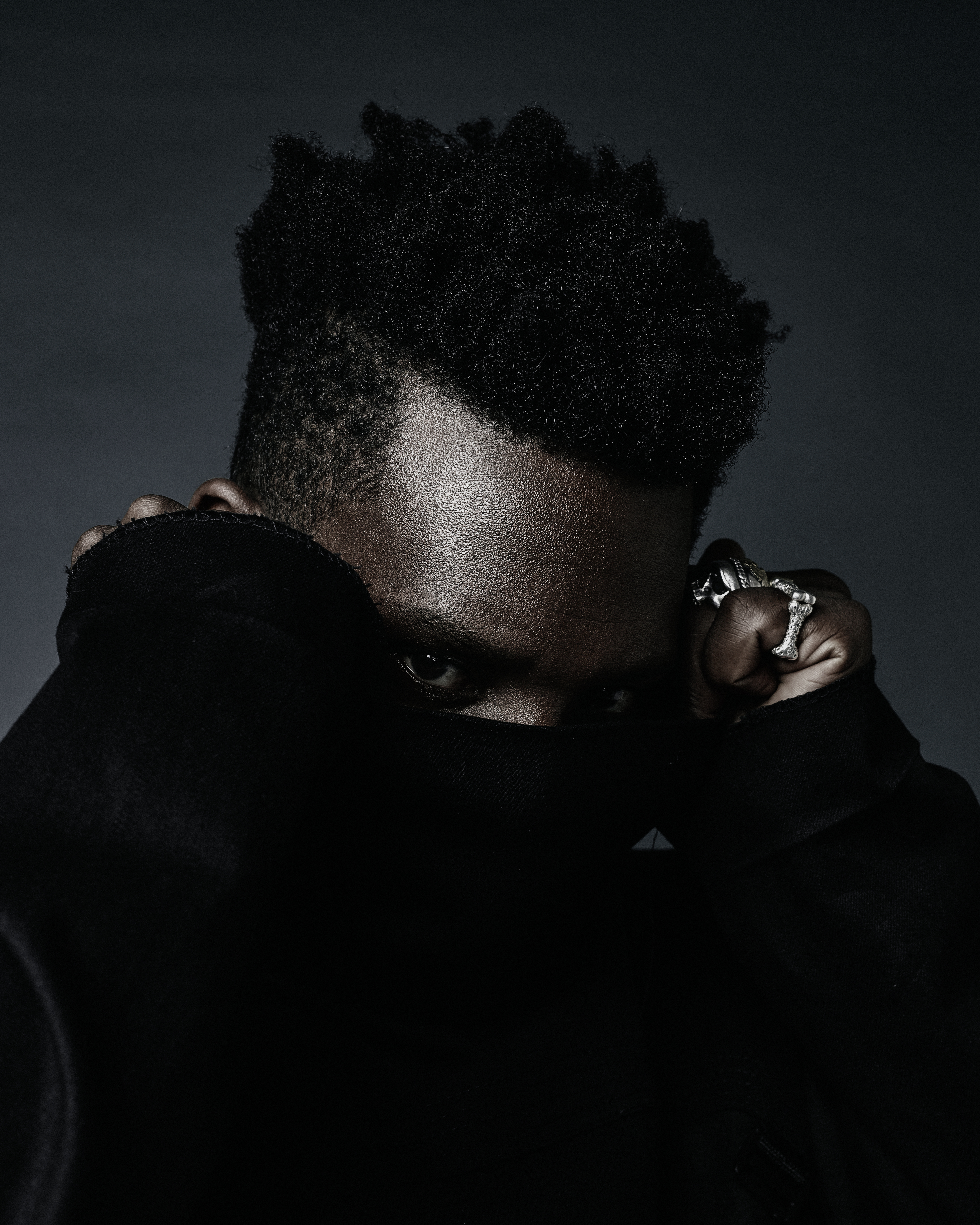 2016's Security narratively focused its menace on a conceptual journey through London nightlife. When I asked Gaika about its origin and inspiration, he suggested that it was "about fear, money and dying, inspired by my time getting my ankles wet in some neon lit underworld. The truth is there, if you know what to listen for". The word security conjures images of control, rigidity and surveillance cameras watching over clinical spaces. But the album sounds profoundly out of control, with Gaika's howling tales of nights lost under a blizzard of drugs, guns, money or worse. At first listen, lyrics like "I'm getting smashed like the world ain't real", seem to echo the depressive hedonism of Future or The Weeknd. But while those artists can never seem to identify the causes of their existential malaise, Gaika pulls a brilliant rhetorical move with the closing song 'White Picket Fences'. Guest MC 6Cib precisely details the true roots of mass feelings of insecurity, firing off at war mongering politicians, corporate greed and pacifying consumerist values. Security joins the dark British pantheon of dystopian music, conjuring images of police cars on fire, illuminating riotous tower blocks. Its most recent ancestors are the black hole bass of Kode9 and the Spaceape's Memories of the Future or The Bug's London Zoo. But you can trace it back even further to David Bowie's 1974 album Diamond Dogs, where the singer essayed the imagined collapse of society with a mix of despair and relish.
Later in 2016, Gaika dropped perhaps his most hard hitting release to date, '3D', with its opening verse of – "This is my city and these are my streets, in a state of emergency/ This is my city and these are my streets and it's murder out here".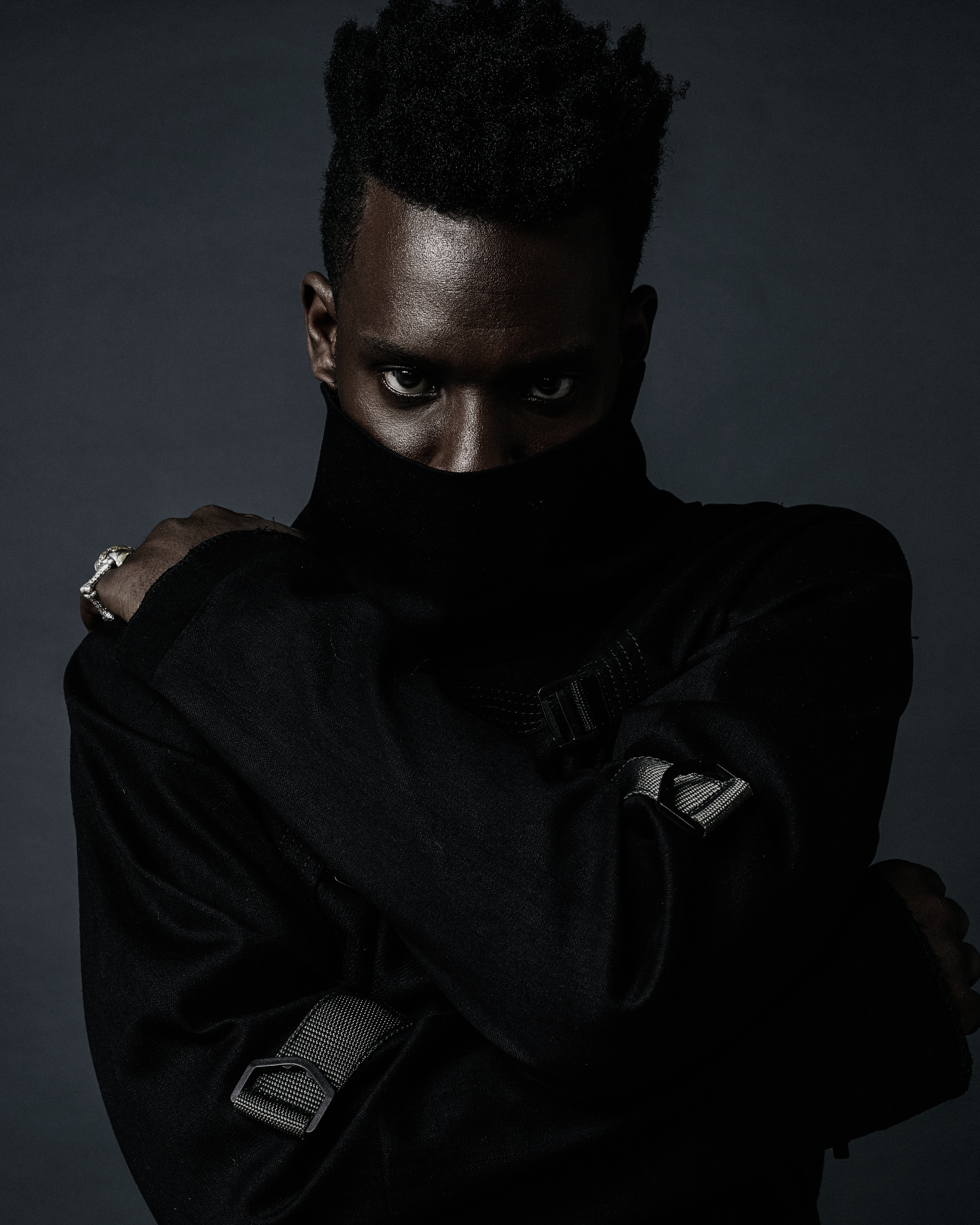 As the title allusively hints, it's also a song about the racist and classist imaginaries which fuel police killings and the role of the cultural industry in reinforcing these destructive tropes – " Our bodies as props to the jewels and the glocks, that's the only narrative that we see". It becomes a song not just about violence, but about the nature of perception itself.
The inspiration came from an unexpected source – "3D glasses are the one, like the old school ones with the red and blue lenses.  When I was a kid I wanted to wear them all the time. The song is about the perception of black male artistry in Europe/America. I think it's often a bit flat from the outside. I think it's ok to be contradictory. To be a developed human and to do gangster shit".
With his most recent work Spectacular Empire 1, Gaika expands his hyperreal vision into the future. The two track release includes the stirring 'Battalion', a collaboration with Miss Red which is sung from the perspective of a future bike gang member. The ambiguous words leave it unclear if they are homaging a human lover or an advanced machine.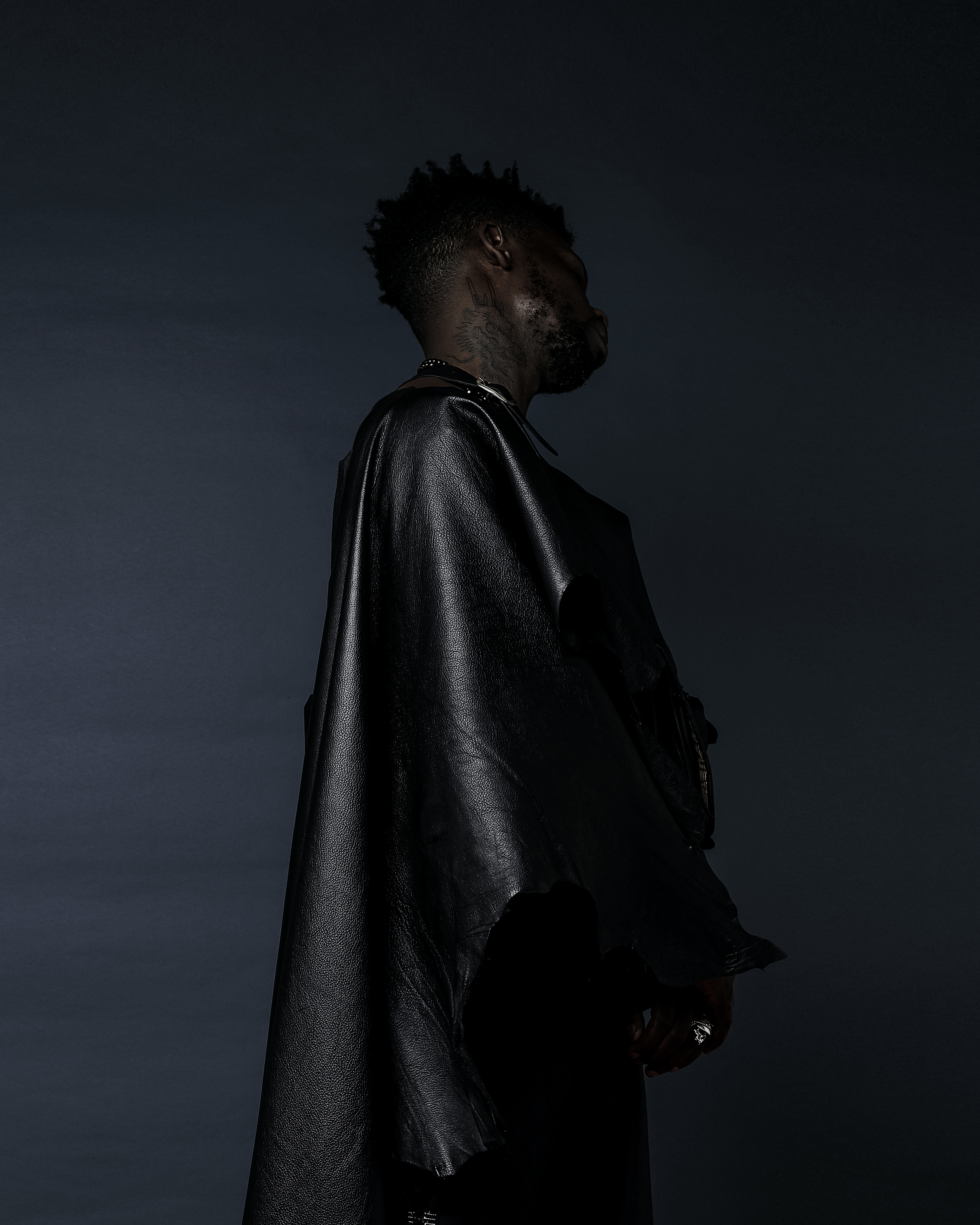 The EP came with an richly detailed text piece where Gaika imagines the next 50 years of geopolitics, with London ruled by omnipotent warlords and the rise of "walled-in fascist republics" under the iron fist of an adult Barron Trump. The text works as a satire of our current political malaise, while retaining a disturbing plausibility. Gaika modestly describes how "I just wrote what I thought might happen and tried to make it make sense, I wrote it over a few days as a framework to some music and visuals I was making. I like to make complete worlds that pieces inhabit but normally this kind of thing stays firmly hidden on my hard drive. Somehow it got out. I'm glad though".
According to the theorist Mark Fisher contemporary life is defined by the creeping sense that "The catastrophe… is neither waiting down the road, nor has it already happened. Rather, it is being lived through. There is no punctual moment of disaster; the world doesn't end with a bang, it winks out, unravels, gradually falls apart". It's that sense of creeping dread you get when reading on your Facebook timeline about the melting Artic, or the latest electoral victories of xenophobic politicians. But Gaika's darkly luminous work not only paints a picture of our time, it makes you want to question and change it.
Credits:
Photography by Obakeng Molepe
Direction & Styling by Rich Mnisi
Grooming: Orli Meiri