DJ Okapi's Afrosynth Records, possibly the only record store in the country specialising in South African and African music, recently opened up in Jeppestown and is challenging the cultural imperialism and that sets us swaying to American or British trends before acknowledging the innovative vitality of music from the continent. The store, like the Afrosynth blog that it emerged from, is about increasing accessibility to South African songs and albums that were produced during one of the industry's most prolific times during the 80s and early 90s, but it's also about sonically subverting some of the divide-and-conquer logic that still emanates from that time by tracing musical connections between electronic sounds here and in other African countries. The store is a veritable treasure-trove for both collectors and explorers, resurrecting hard-to-come-by 'dead stock' so that music primarily from South Africa but also from Zambia, Kenya, Zimbabwe, Nigeria, Ethiopia, Guinea-Bissau, Cameroon, and other African countries, is available in sealed, mint-condition quality.
While electronic genres like Gqom, and artists like Black Coffee are exploding both locally and internationally, other artists who enjoy wide international success, such as Nozinja (pioneer of Shangaan Electro) are hardly even heard of here. DJ Okapi has been researching and archiving South African Bubblegum music for over a decade and understanding some of the appreciations and contestations, visibilities and invisibilities surrounding the genre may shed light, not only on the rich legacy of commercial and electronic music within this country, but also on why and how some of this dissonance was created and perpetuated. While vinyl has, in recent years, exploded as a kind of manufactured aesthetic of cool, Afrosynth taps into it simply for the reason that most Bubblegum music as well as the early Kwaito stuff that evolved from it, is only accessible in this format; the records stacked around the Afrosynth store speak to a passion for the music and artists of the time, which, even after years of conducting research and interviews, DJ Okapi still only feels he is scratching the surface of.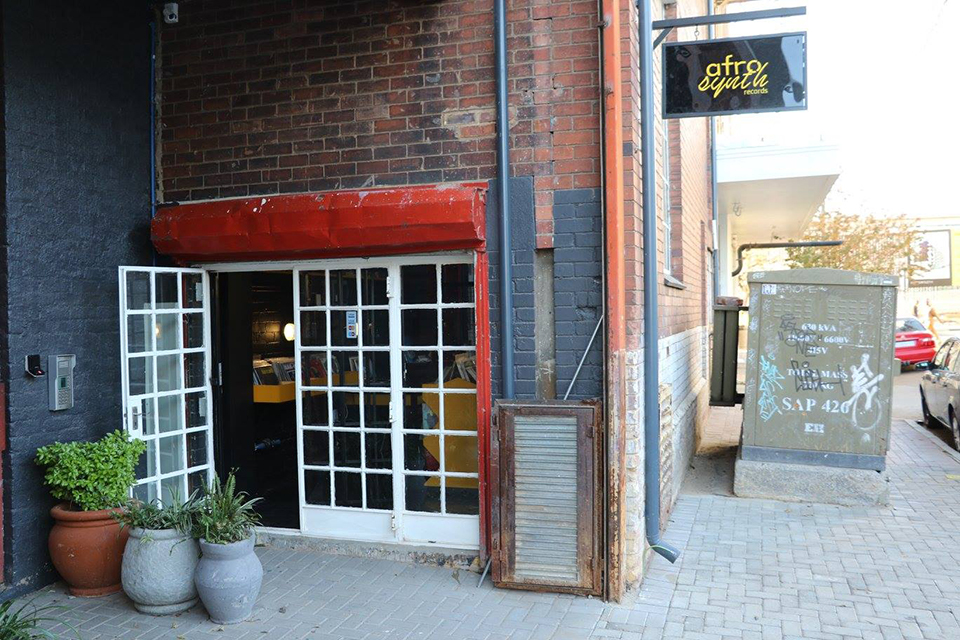 During his early DJ-ing days, Okapi used some of the money he had made to pick up a few South African records from the 80s; including Heatwave by Harari and Touch Somebody by Brenda & The Big Dudes. Like the slipjoint knife of his namesake the music stuck inside him and he started to question why there was such a vacuum of information surrounding it. Bubblegum, a dominant trend in South African pop music and a defining sound of the 80s, succeeded more traditional styles like Isicathamiya, Marabi, Kwela and Mbaqanga, and utilised then new technology like drum machines and synthesisers. Initially heavily influenced by black American Pop music, many of the musicians used English as their language of choice but this was often combined with one or more vernacular languages, and as the style evolved, local influences came increasingly into the mix. The start of Bubblegum is generally linked to the 1983 hit song Weekend Special by Brenda & The Big Dudes and while most of us know these songs, as well as those by Sipho 'Hotstix' Mabuse, Sello 'Chicco' Twala and Yvonne Chaka Chaka, relatively few of us seem to know that literally tens of thousands of incredible albums and artists were also being produced during the time. This perhaps speaks to the possibility that those who have held the power to archive and disseminate information show a certain disregard for that which they consider to not be 'South African enough' and so, despite the sugary label, Bubblegum can actually be said to have muddied such imposed definitions of 'authenticity'.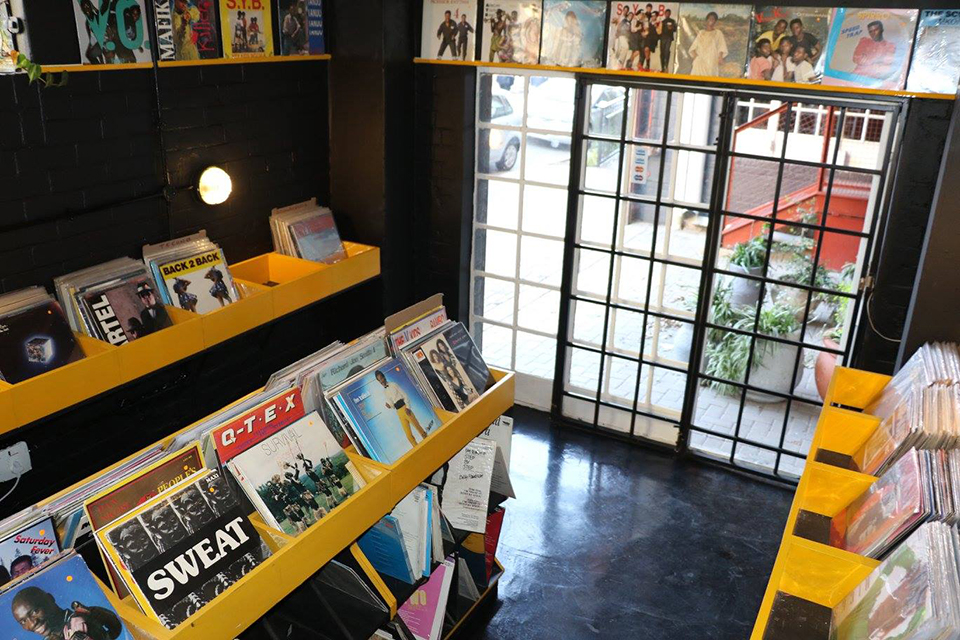 While some contest the term Bubblegum (preferring to use labels like Township Pop, Disco or Afro-Pop) as derogatory or as implying a kind of superficiality or disposability, DJ Okapi feels that this doesn't really do justice to this experimental musical production. There's a kind of sweet subversion that pulls through the genre and perhaps complicates one-dimensional understandings of what resistance actually looks like; something like the façade of non-political 'frivolity' that was sometimes used to disguise serious political strategising at the time. The apartheid regime obsessively imposed definitions and segregations in order to strip the majority of their power and so, viewed within this context, the stylistic and linguistic cross-overs of Bubblegum refused these oppressive methods of the white-supremacist order. Through a multilingual approach, Bubblegum was also able to transcend the SABC's policy of segregated radio stations for different language groups, thus reaching a much wider audience than previously possible. In many ways, Bubblegum manipulated the system against itself and would often escape the State's censoring gaze by veiling political messages in seemingly innocuous lyrics. Perhaps it's these strangely subtle insurgencies that reflect the most political tactics, or perhaps those are to be found in the joyful melodies themselves; claiming the right to moments of happiness and humanity in defiance of apartheid's massively violent attempts at dehumanisation. Whatever the case may be, Afrosynth refuses to accept the misplaced hierarchical designations that disregard this immensely prolific creative legacy.
If you're interested in discovering more of this rich musical history, head over to the blog where you can check out videos, rare anecdotes of the artists, the album art and fashion, or download mixes and other previously inaccessible, digitised gems. Vinyls can also be purchased on Afrosynth's Discogs page or you can check out this video, where Afrosynth was the focus for the first ever Boiler Room Collections in South Africa. From this week, DJ Okapi will be spinning these sounds during his UK tour, details of which can be found on his Facebook page. The sonic library of the store will be briefly closed during the UK tour but if you're in South Africa, pop in again from the 1 December, where you can also scoop the newly released LP Boogie Breakdown: South African Synth-Disco 1980-1984, which DJ Okapi was involved in collaboratively compiling, and where you can perhaps even score some valuable reissues in the future. If that's not enough, tune into the Soundcloud for some instant gratification. Heita-da!