Born in exile to a South African father and a Dutch mother, Joya Mooi is a singer and songwriter who is attempting to challenge the perceptions of what it means to be an artist of mixed heritage in the Netherlands. "Growing up I saw women that were mixed race [but they] were in this whole perfect mould, nothing political, just commercialised, a very happy not nappy storyline. I needed more layers and that's what I hoped to do with my work". Combining honest lyrics with sonics that feature elements of neo-soul, dream pop and hip hop, her music also features jazzy touches thanks to her upbringing. Growing up surrounded by jazz from a young age and with a father who played the trumpet, Joya was encouraged to take music lesson as a child resulting in her learning the saxophone around the age of 7 although she knew then already that she actually wanted to sing.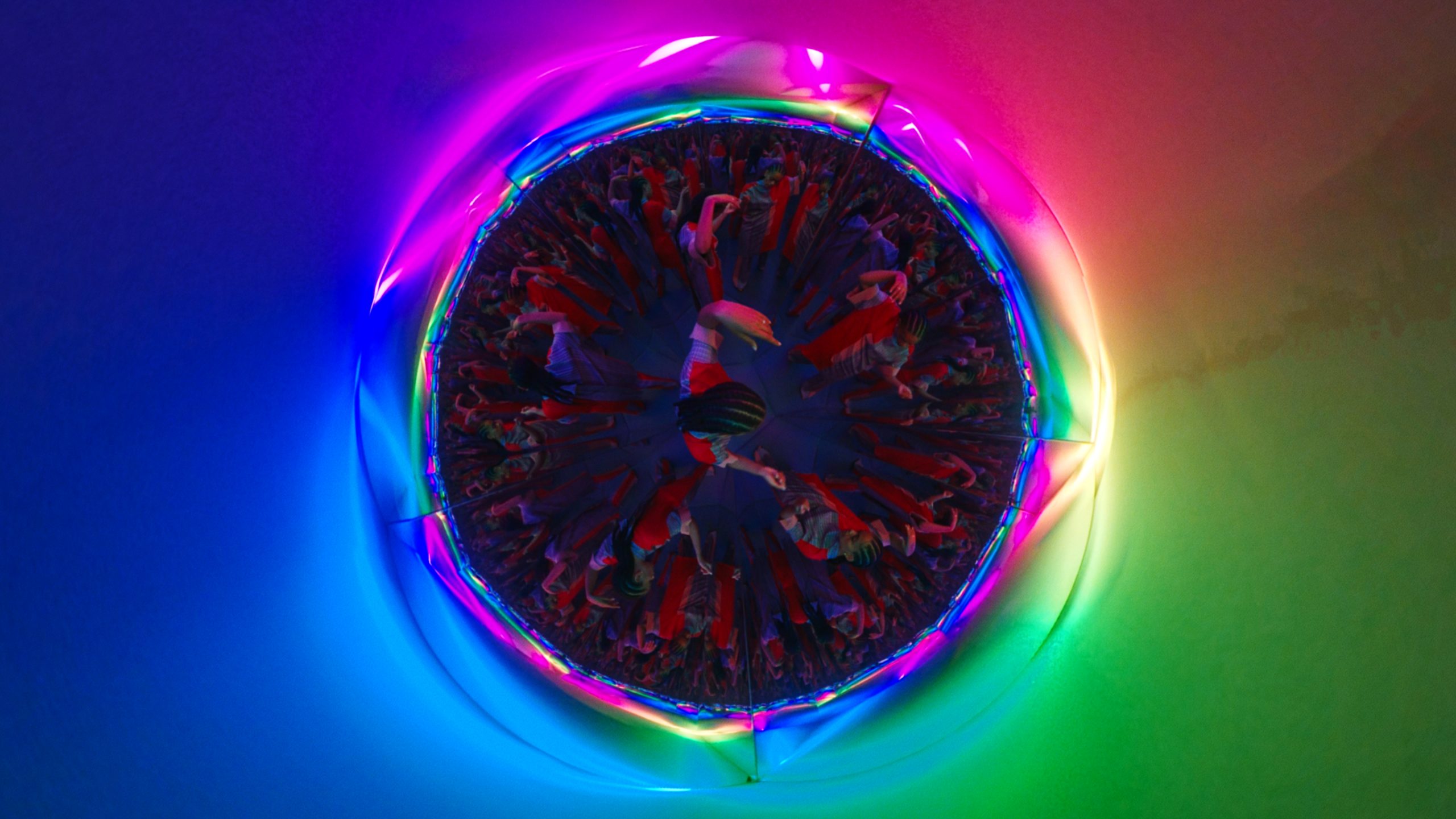 "Bitter Parts" still
"When my parents suggested that I take music lessons in my head I wanted to take vocal lessons but thought it might be better to pick an instrument. Using your voice is so personal and I wasn't quite there yet to share my voice. So it took me a few years. I think by the time I was twelve I confessed that I wanted to sing!". Using music as a tool to communicate with herself and the outside world, Joya's lyrics reflect conversations she's had with friends and her partner and tackle issues such as identity and belonging with inspiration coming mainly from herself or "how I look into the world and how the world perceives me". Having released music since 2010, the artists' sonics have shifted over the years, a reflection of her focus at the time. "When I studied jazz I made a jazz record, before that I created a record with a lot of hip hop producers who I was friends with, then I moved to electronic music because I was going to clubs more often. It's not a process that I really think a lot about it's more like I created this and then I'm done exploring". With her current sound though, which she has been playing with since the release of her 2019 album The Ease of Others, Joya feels like she has found sonics that resonate with her. "I feel like I'm more at a place where the sound really speaks to me".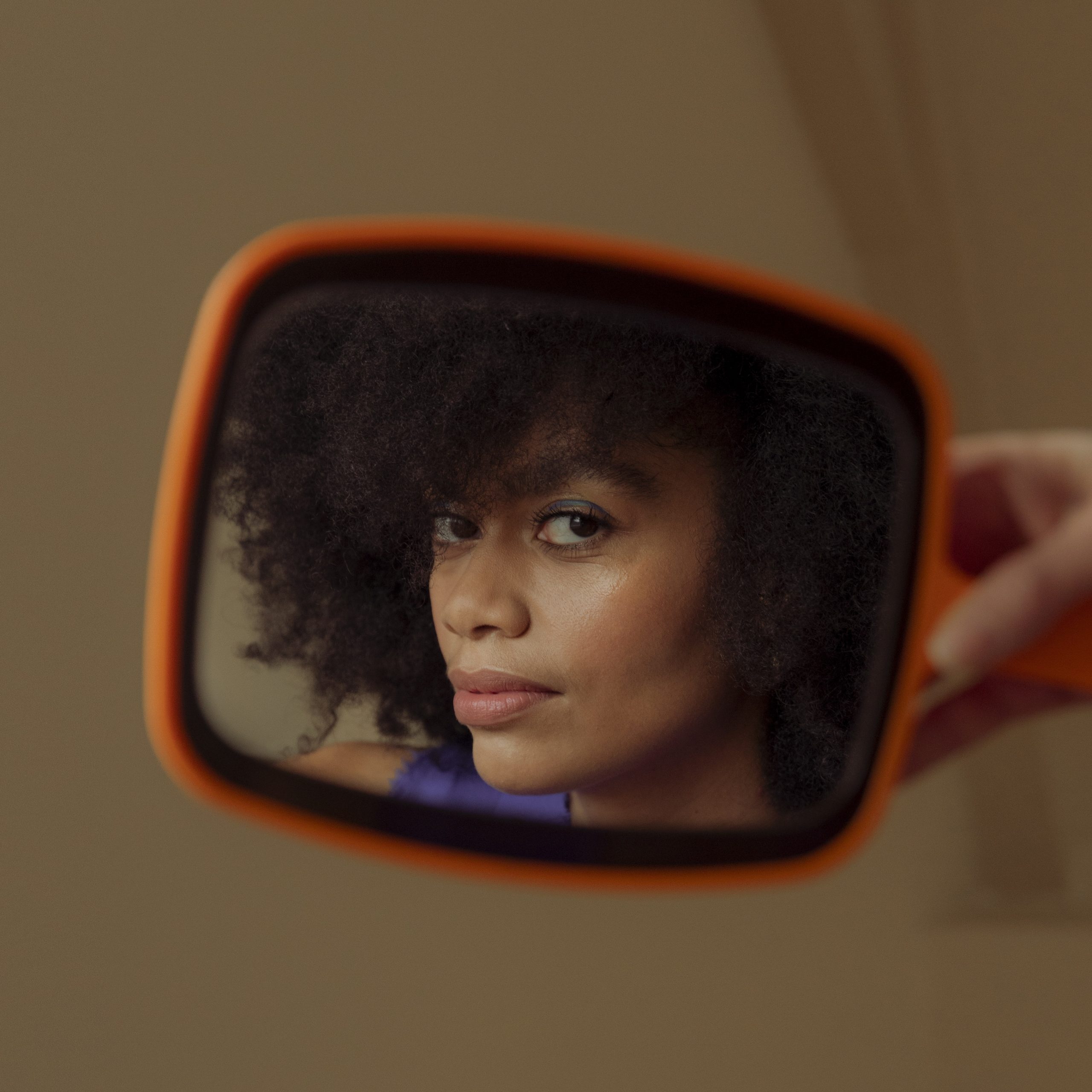 "Bitter Parts" artwork by Zarlasht Zia
2020 has seen her release 2 singles, "Hold You Tight" and more recently "Bitter Parts", the latter of which focuses coming to terms with the more unpleasant parts of oneself. Produced by Sim Fane and created at her home, the track was born out of the line "simmering in the bitter parts", which Joya had written in notebook of ideas and which celebrates her growth in the area of self-critique. "Before I could be honest but it could come from a place that is negative about myself or insecure and now I think I have a better balance, loving myself but also being critical". The track also features a kaleidoscopic music video by Michael Middelkoop who said, speaking of the video's concept that he "wanted to explore the song's themes by creating this infinite, unavoidable reflection of Joya. An all-seeing eye in an all-seeing room, that puts all beautiful and bitter parts on full display". This self-reflection continues on the upcoming single "Good Girl" which Joya wrote as an act of self-empowerment and a "small fuck you" to the world. "Women are often told how they should move through the world and it has a huge effect on how I talk, how I dress, view myself and criticise myself. There's a line in the chorus that says it takes a toll you know, it really feels like it has been taking a toll and I wanted to address that".
Joya's upcoming EP will see her exploring her identity and how it works for her in this world. Moving away from pragmatism, it sees her exploring dreams and freedoms around progress. At the same time, she aims to use the EP to raise awareness around Dutch history and it's relationship with former colonies such as South Africa, the history of POCs in the Netherlands and other narratives that are often overlooked or ignored in the Netherlands. "musicians have been talking about resistance but because the Dutch media is so white they don't really hear us, so I'm trying to amplify what I'm saying and also gathering musicians of colour in the Netherlands".With the pandemic putting her plans of visiting South Africa for performances on hold, Joya is now focusing on intimate shows in different spaces around the Netherlands such as museums while also creating more visuals. "I like telling stories with images", she is also back in studio – recording more music and planning for a time when touring is once again possible, possibly in 2021. "What a year that will be!" While a visit to our shores may be a while away, her upcoming EP is sure to carry fans over and by the sound of the lead-up singles, is sure to gain her many more listeners.