There is nothing more immaculately soothing than soulful music that transcends time to allow for immersion and possibility to take place. KAJAMA remains the catalyst for the best when it comes to alternative soul music in the country. Their artistry displays a strong and powerful bond between two black women who are deeply connected through music as it runs in their blood. They're blood sisters whose parents (musicians Themba and Bjabulile Ndlovu) passed on the musical gene to the siblings, giving them the creative instinct to express themselves through song.
Their sound has managed to captivate a lot of electronica and soul music lovers as a duo, as solo acts and as collaborations such as, the unforgettable Fantasma feature they did called "Eye of the Sun" and features they have done with label mates from Subterranean Wavelength. Their latest single "Ashes to Ashes" from their remarkable debut EP under Subterranean Wavelength "Polarity Prism" deals with "Ideas around what is truth and what it means to exercise that truth with control being at the centre of the theme." Taking the common phrase "ashes to ashes, dust to dust" and using it as part of their hook makes their melancholy effort one that welcomes peace as you receive the philosophical didactic message.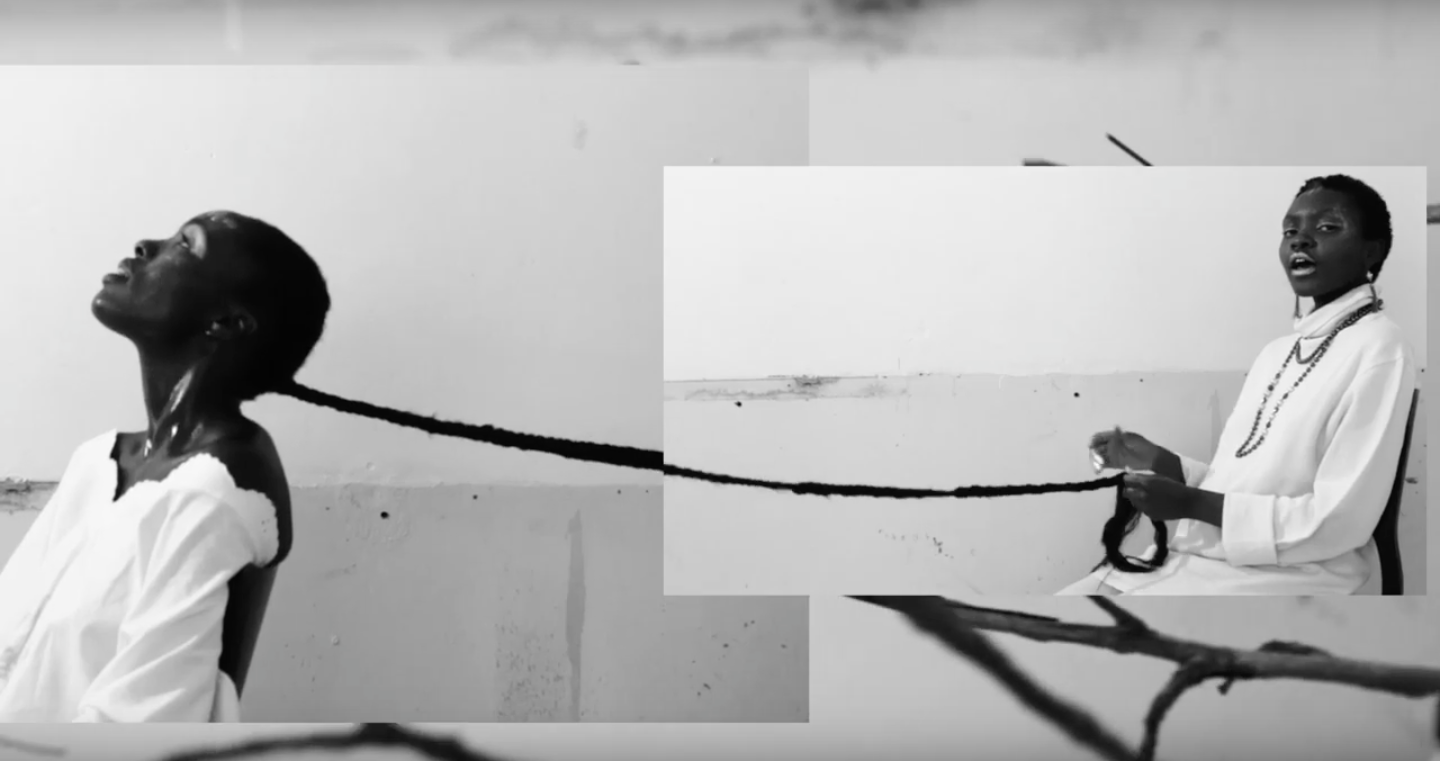 Directed by Naledi Chai, the video is a black and white montage of rigid synonymous scenes that sees the sisters perform in white stylized robes and an elongation of the hands via the attachment of tree twigs to their fingertips. The close-up shots, shot in a handheld style, give off a degree of realism to the surreal aesthetic that allows for emotion to be conveyed and accentuated by the lyrics and performance.