Leonard Simbarashe Rwodzi or S1mba as he is more widely known, grew up in Ruwa, Zimbabwe. Raised by his grandmother S1mba showed a strong interest in music from a young age, learning how to play the djembe, piano and marimba when he was a kid. His grandmother would also play all kinds of music in the house as he was growing up.
S1mba distinctly remembers the moment he wanted to pursue music as a career which was when he saw the 'With You' music video. The 26 year old shares: 
Music is something I always wanted to do. I remember the first song that made me want to do music was 'With You'…and I thought, 'That's sick and I want that to be me.' It's always been a part of me but I only fell in love with it later. 
The same year that song was released, the musician moved to Swindon, United Kingdom to live with his parents, which was a totally different setting from the one he was raised in.
"It was a difficult transition. I was a typical African Zimbabwean boy and now I've been slapped into Oxfordshire, which doesn't have a lot of Black people. I was the only Black person in my primary school and there were like four Black people in my secondary and high school," says S1mba.
"I had to adjust to this new society and at a young age, I wanted to be like everyone else. I had lost a sense of [my] identity. It wasn't until I was older when I embraced being different, [that] I found my identity."
Going through that experience allowed the young muso to find his voice. S1mba went to New College where he studied music production and technology. During this time, he was producing beats for other artists and it was only later that he decided to become a full-blown musician himself.  He shares: 
When I turned 16, I tried singing over my beats. I made my first full song and released it — and it went off in my city. That's when I realised that I have to take [music] seriously. After that, I just dropped music and I wasn't even trying to blow [up]. Next thing you know, 'Rover' started going and here I am.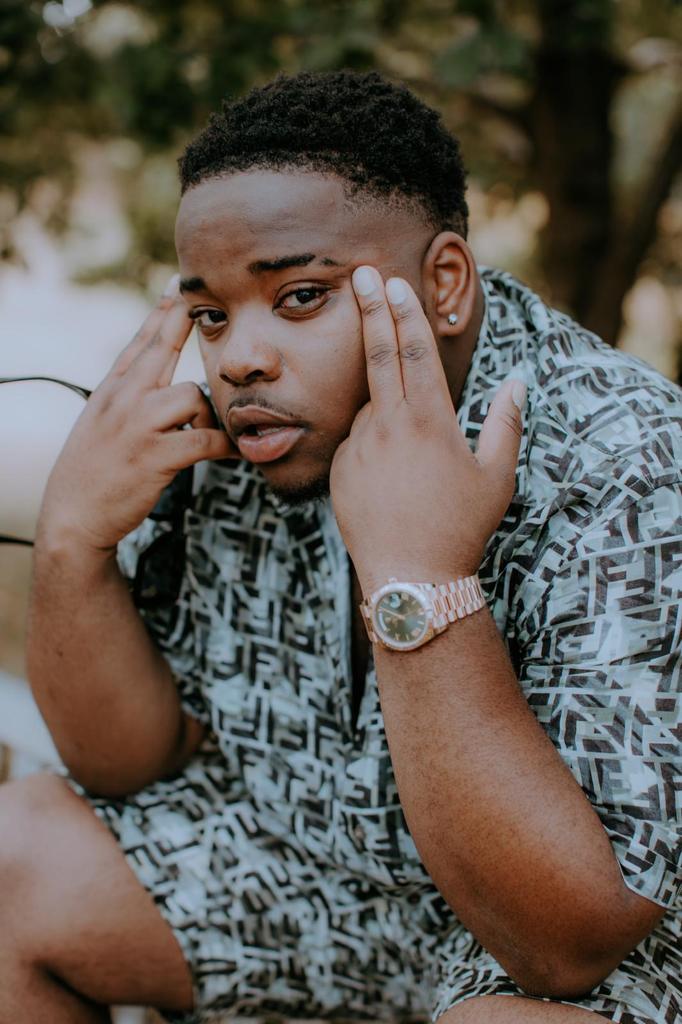 His summer smash, "Rover" featuring DTG, was an instant Tik Tok hit. The song has been used over 200 000 times on the platform. This translated to commercial success as the song reached number 3 on the UK Singles Chart with over 230 million streams on Spotify and over 20 million views on YouTube.
"Rover" earned S1mba his first Brit Award nomination for Song of the Year and set the stage for his now thriving career. "For me, it's surreal and it's so crazy," the UK muso quips. "I am an African boy, I came from Zimbabwe and it was amazing for me to be able to do something like this. I am an example that it is possible. I'm excited to show others that they can do it too. That's the most surreal bit for me."
The success of the song was followed by the release of his debut EP,  Good Time, Long Time. The 13 track project has features from UK heavyweights such as Tion Wayne, Yxng Bane, KSI, Stay Flee Get Lizzy.
It opens with the high energy, club-friendly song, 'Jeet' and is followed by 'Star' as well as the standout record, "Bounce". Vibey and laidback songs such as "Loose, Me 'n' U", and "Twice" are a testament to S1mba's ability to combine the contemporary sounds of UK rap with afro-fusion and a dash of afro-beats, similar to the kind of music he listened to while growing up.
The young musician also continues to explore new sounds — tapping into amapiano with upcoming collaborations with DBN Gogo, Moonchild Sanelly and Major Leagues DJz.
"Being from Zimbabwe, South African music was a big part of my upbringing. Seeing amapiano go off worldwide made me proud. The music is sick and I'm enjoying [experimenting] with it," says S1mba.