The last decade has seen golden era kwaito give way to the likes of new age, future- and Durban-kwaito as well as a growing number of genre-fluid articulations of the style along with artists who count kwaito as one of their many influences. These artists are at the forefront of evolving the genre; moving away from the simple, repetitive and hyper-masculine lyrics of old and reshaping it into a nostalgic foundation for contemporary expression of the South African Zeitgeist.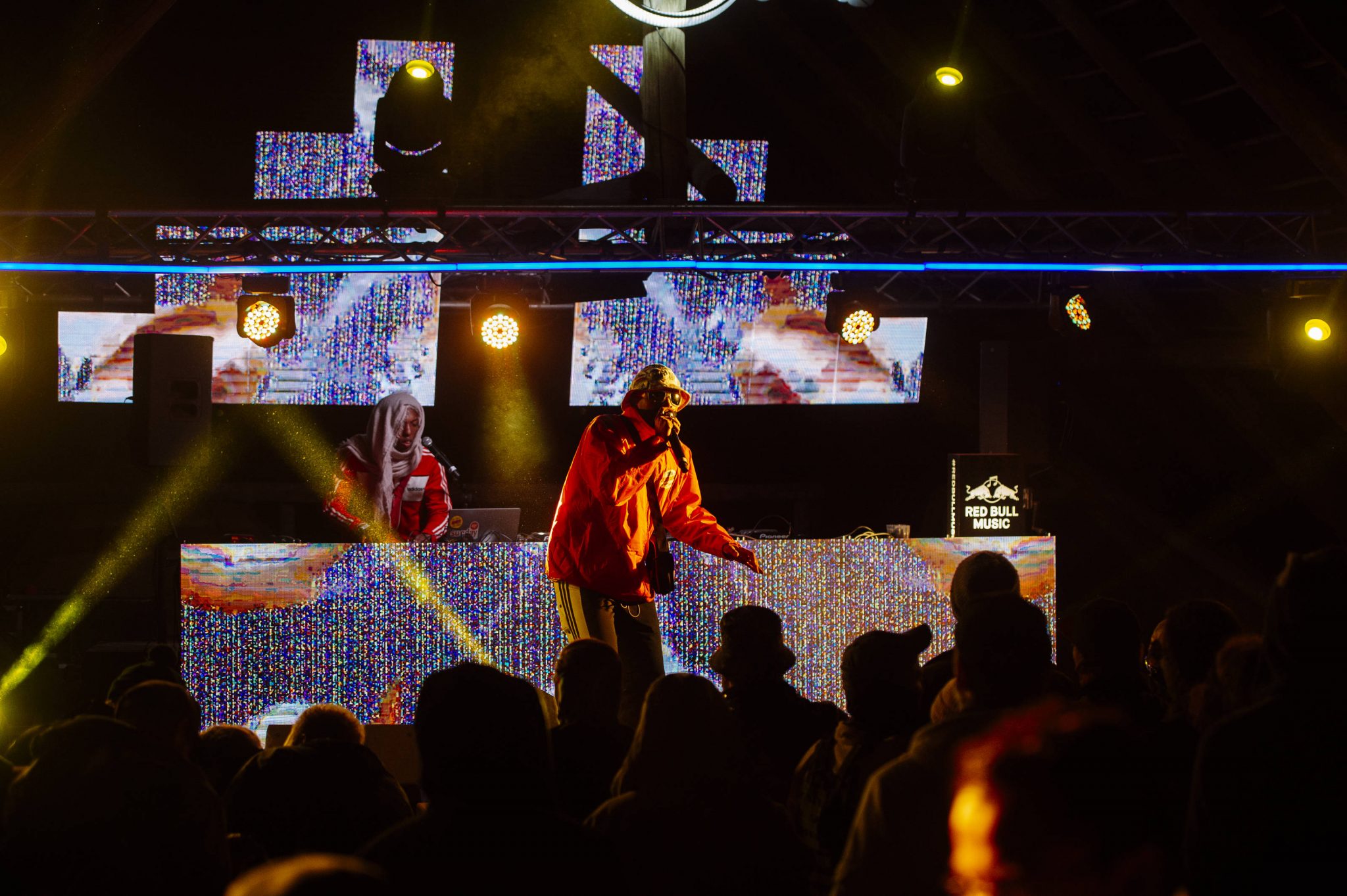 Photograph by Tyrone Bradley
The latter half of the previous decade saw a surge in artists who are clearly influenced by kwaito but defy the new age or future label. This is evident in the likes of Stiff Pap whose blend of kwaito, gqom, hip hop and industrial sounds was never intended by them to be labeled as future kwaito, yet the label has still stuck to them. Bougie Pantsula, who like Stiff Pap met at UCT, share a similar narrative. Queer and femme voices are also incorporating elements of kwaito into their sound such as Mx Blouse's Thor Rixon produced "Piesang Kop", Moozlie's "S'funukwazi", and Doowap's "Xoxa" featuring Mr Allofit. Thanks to the context in which kwaito was born, the use of its sound by these artists is as much a disruption of the heteronormative status quo of kwaito as it is a tribute to the sounds of their childhood.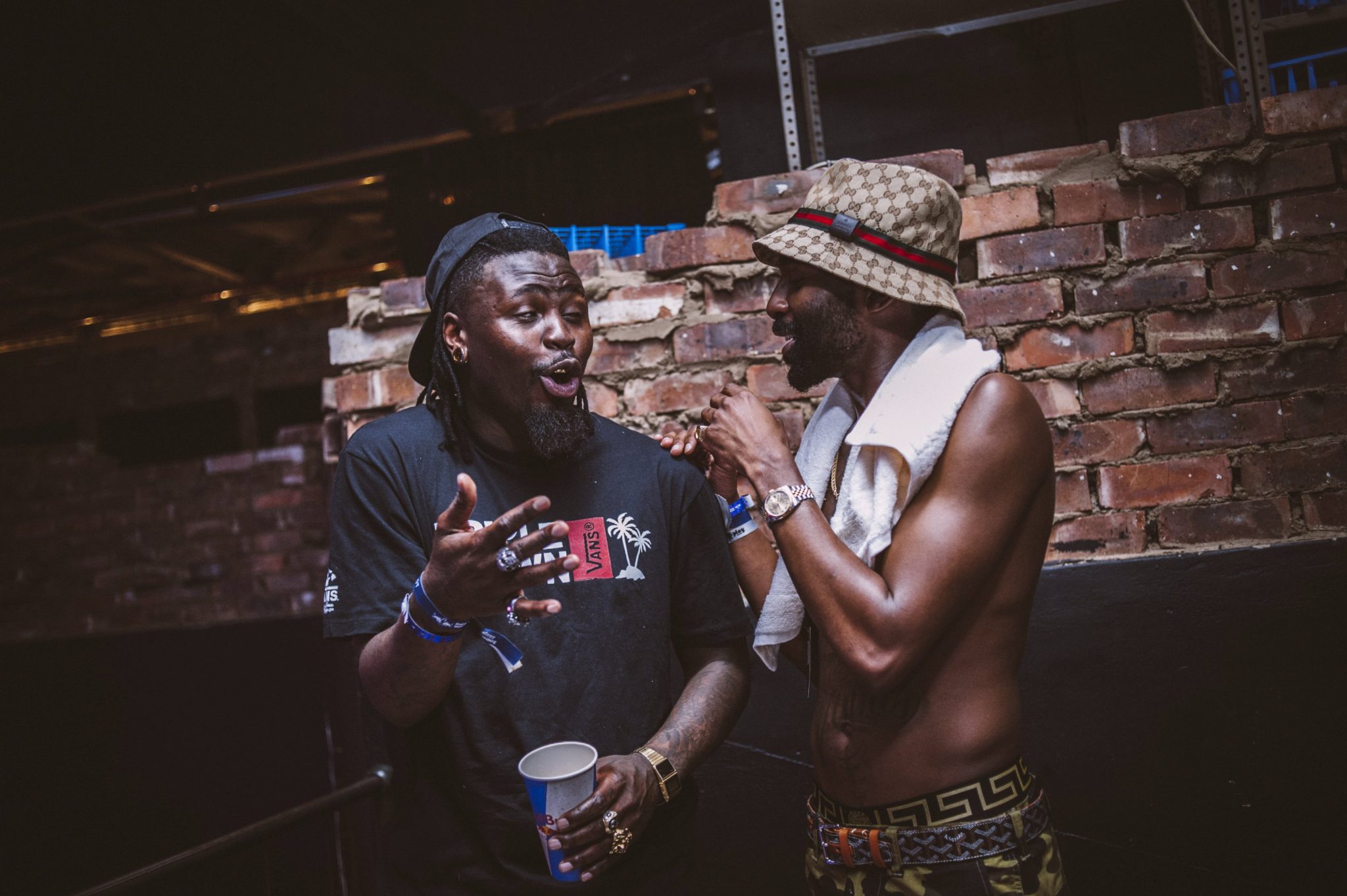 Photograph by Tyrone Bradley
The wide range of music that is inspired by kwaito speaks to its enduring legacy. With artists ranging from the likes of Kwesta, Stilo Magolide, Kid X to Major League Djz, DJ Sliqe, Cassper Nyovest, Riky Rick and AKA to name but a few, all coming out with heavily kwaito inspired tracks. Zola7 making a return to the game and even being picked up overseas. Swiss producer Dejot's release "Tooshtoo" featuring Radio 123 indicated at how international interest in kwaito has also grown, perhaps in part thanks to the increase in vinyl sales, which led to the reissuing of 90s kwaito producer Sandy B's "Amajovi Jovi" and a new vinyl-only release titled "Qhum Qhaks".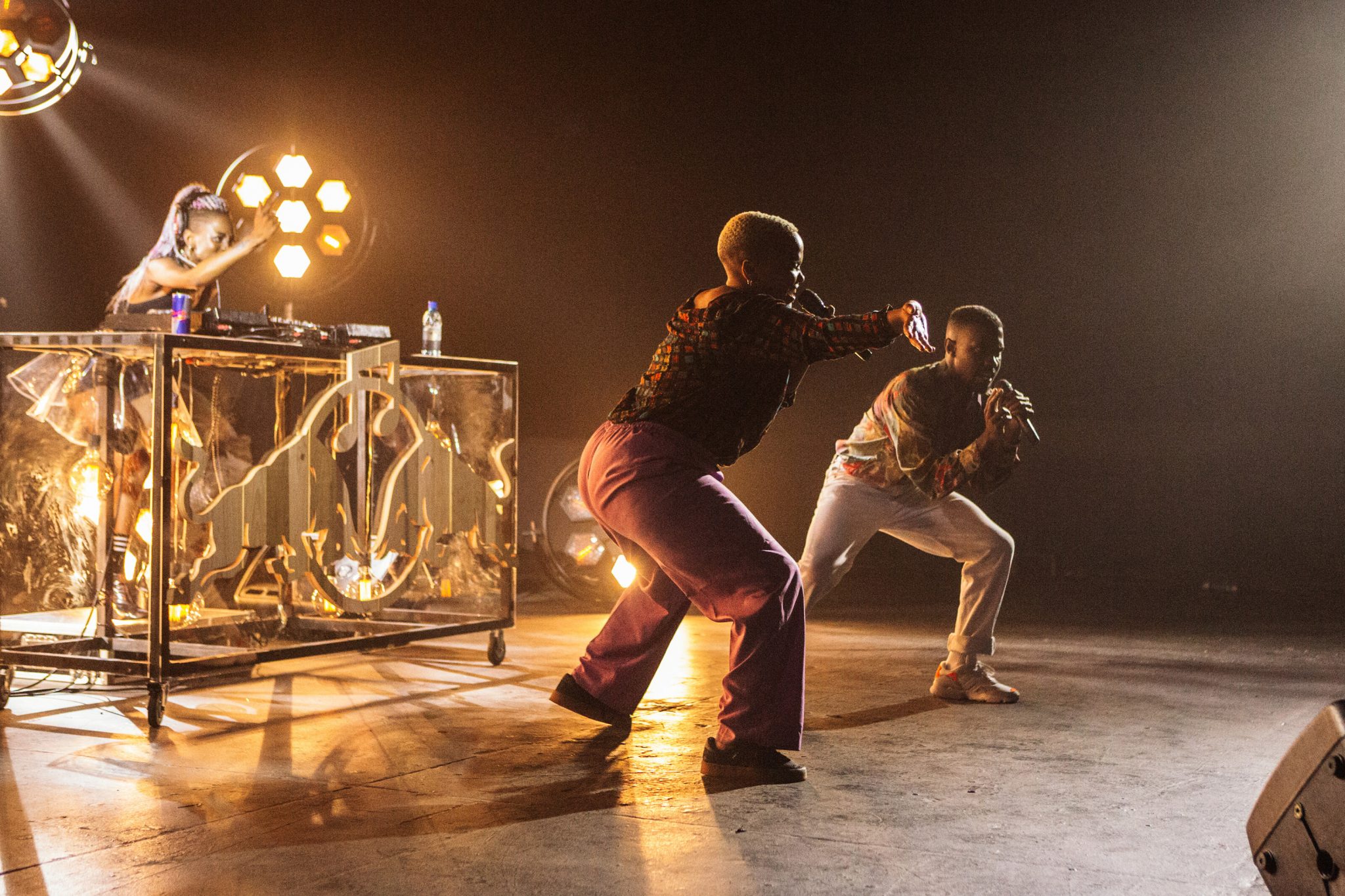 Photograph by Mpumelelo Macu
As long as the context from which kwaito was created continues to exist, so will the musical art form, although what it will evolve into remains to be seen. In order to remain relevant to the current generation kwaito will need to shape-shift and reinvent itself akin to the evolution of hip hop. As such, what the old guard call kwaito and what the next generation will call kwaito is bound to differ greatly while still being rooted in the same or similar foundations.