#BlackDragMagic is a collaborative project by drag artist and activist Belinda Qaqamba Ka-Fassie and photographer Lee-Ann Olwage. This project tells the stories of black queer, gender nonconforming and trans people who were born and raised in the townships of Cape Town.
"I met Belinda while working on another body of work titled The Queens of Cape Town last year," Lee-Ann explained, "I had the need to do more collaborative work and Belinda had to do a drag with a purpose project as part of her work for the national drag pageant Miss Drag South Africa. She won the prestigious title [recently]. Our missions aligned so beautifully for this project that we decided to collaborate on it."
The photographs in the series were taken at various locations in Khayalitsha, the translation of which is 'our new home'. This emphasises the ways in which the drag artists that are photographed take ownership of traditional items and everyday spaces in the images and in life as a way to queer heteropatriarchal configurations. In one image Belinda is photographed wearing a blanket made from the blanket worn during the traditional rite of passage ulwalukho (male circumcision).
"It is impossible for me as a Xhosa queerman to separate my queer and Xhosa identity from one another. In my experience of undergoing the traditional rite of passage called ulwalukho, I noticed that that specific space was heteropatriarchal and denied that queerness ever exists. And that is what makes our culture problematic, to erase a significant part of me is to invalidate my full existence," Belinda expressed.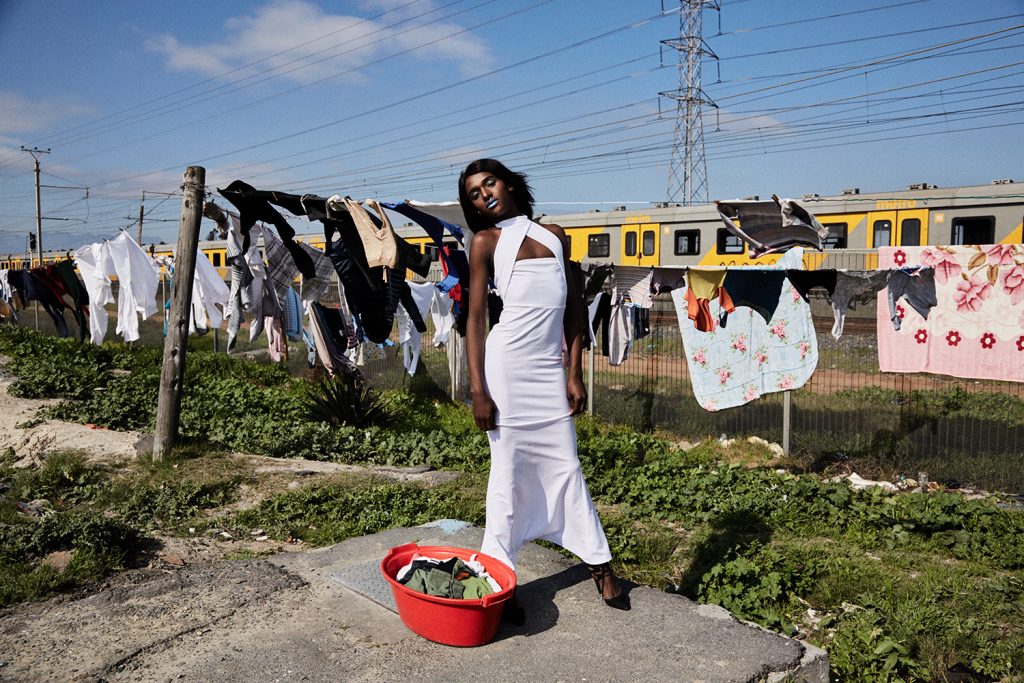 Another drag artist Mandisi Dolle Phika is photographed in front of a church, a space that has been used to promote anti-queer rhetoric and behaviour. Both of these images portray the role culture and heritage can play in experiences and identity construction for black queer people. They are also offerings of reclamation and confirmation of the validity that queer, gender nonconforming and trans identities must have in these spaces and life events. A declaration that their bodies and chosen identifications are also inhabitants of sacred and culturally significant institutions and moments of meaning-making.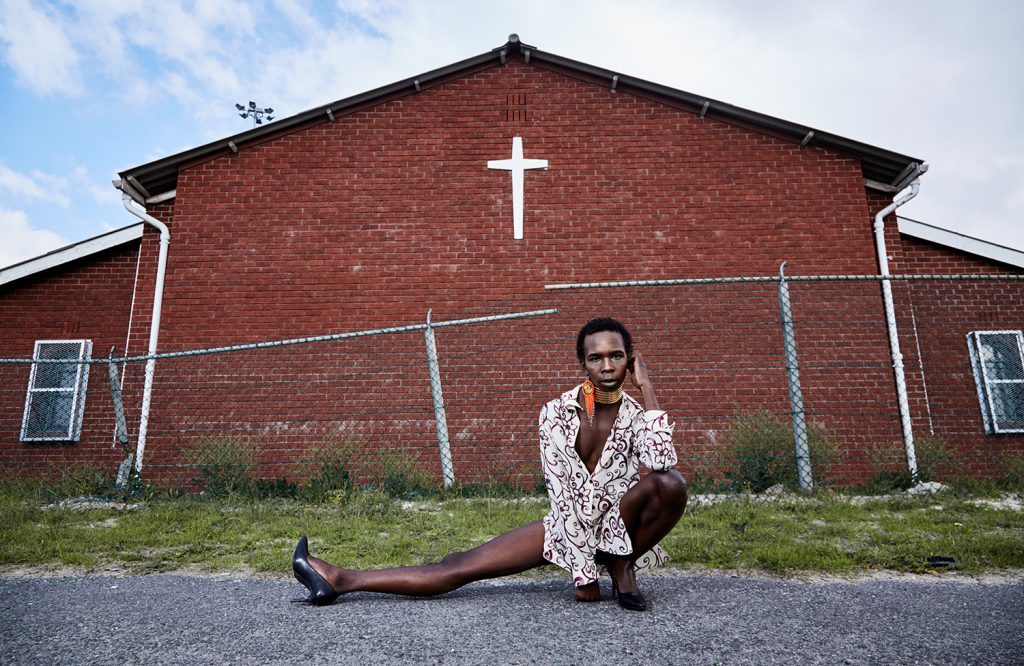 Working collaboratively with all the drag artists photographed, the project also celebrates and gives visibility to the township drag scene, foregrounding the aesthetic, intellectual and conceptual contemplations that make up the evolving scene. Plugging into the insurrection of subjugated modes of embodiment, this scene adds nuanced layers to the way in which drag can be framed and who are its contributors. It also extends the conversations around language, and how this can act as an enabling or disavowing device for queer identifications.
Hashtags, when divorced from brands, are a form of user generated content. The use of the hashtag in the title #BlackDragMagic, therefore, is significant in that it inserts the photographic series into this realm, further fleshing out the acts of reclamation present in this series.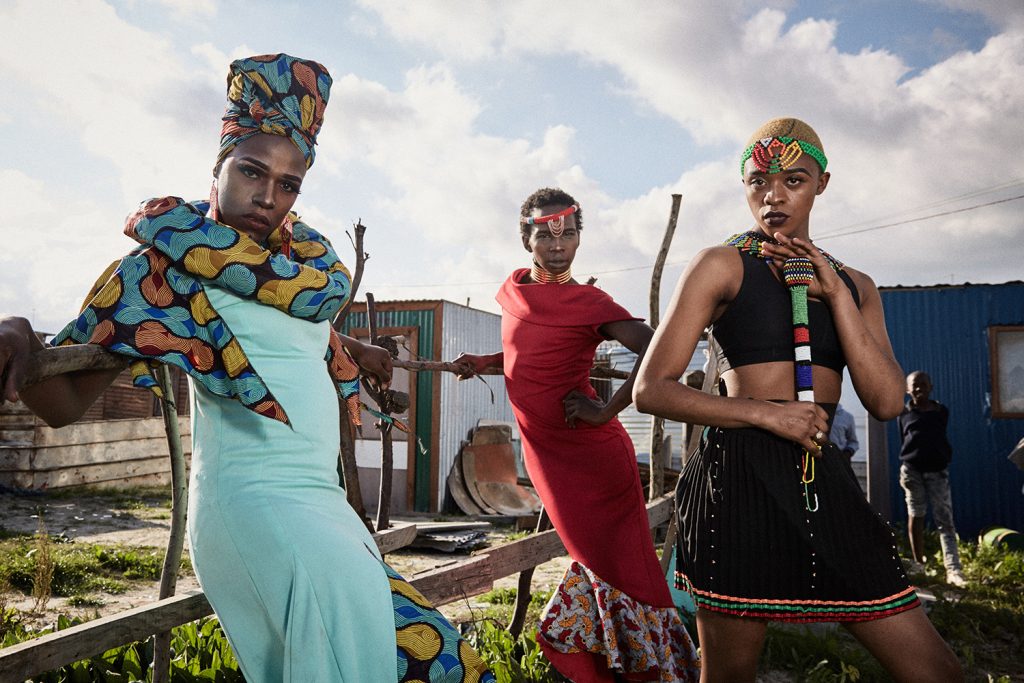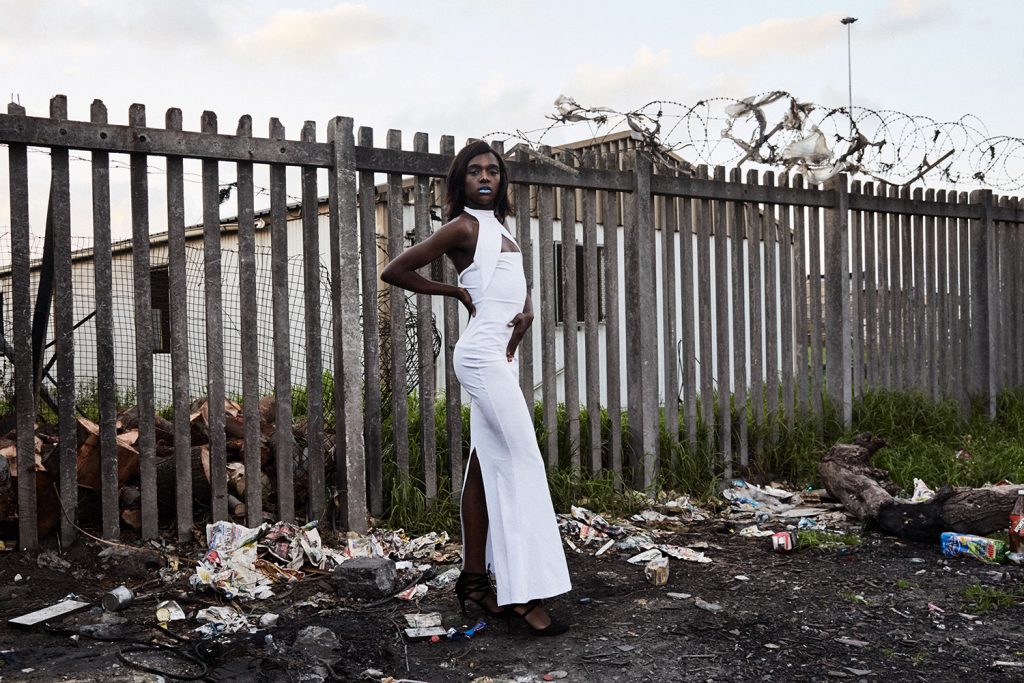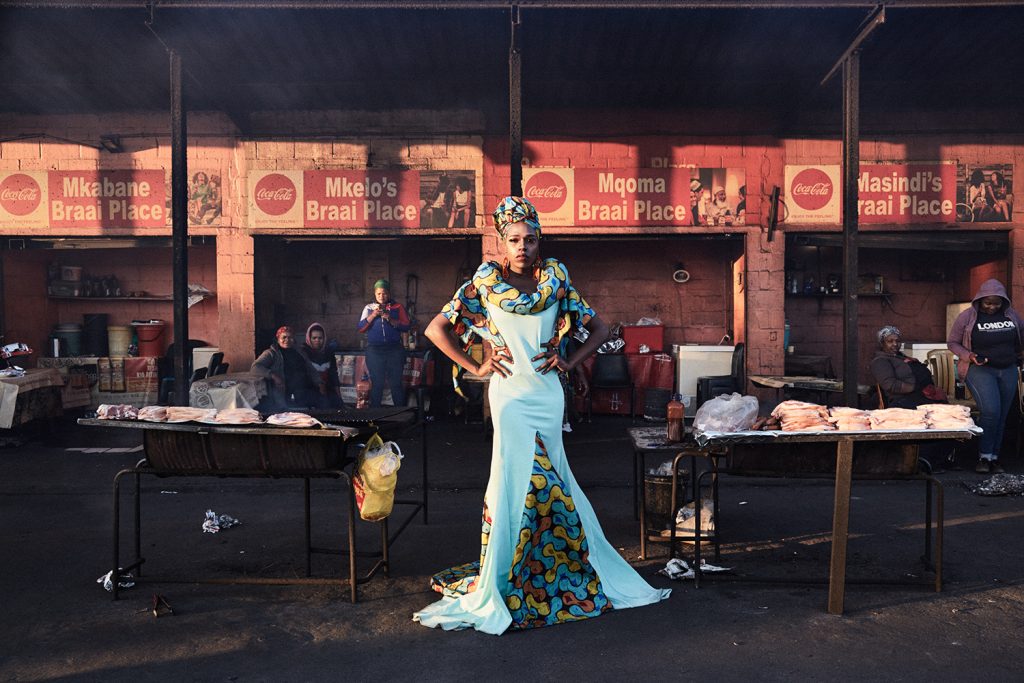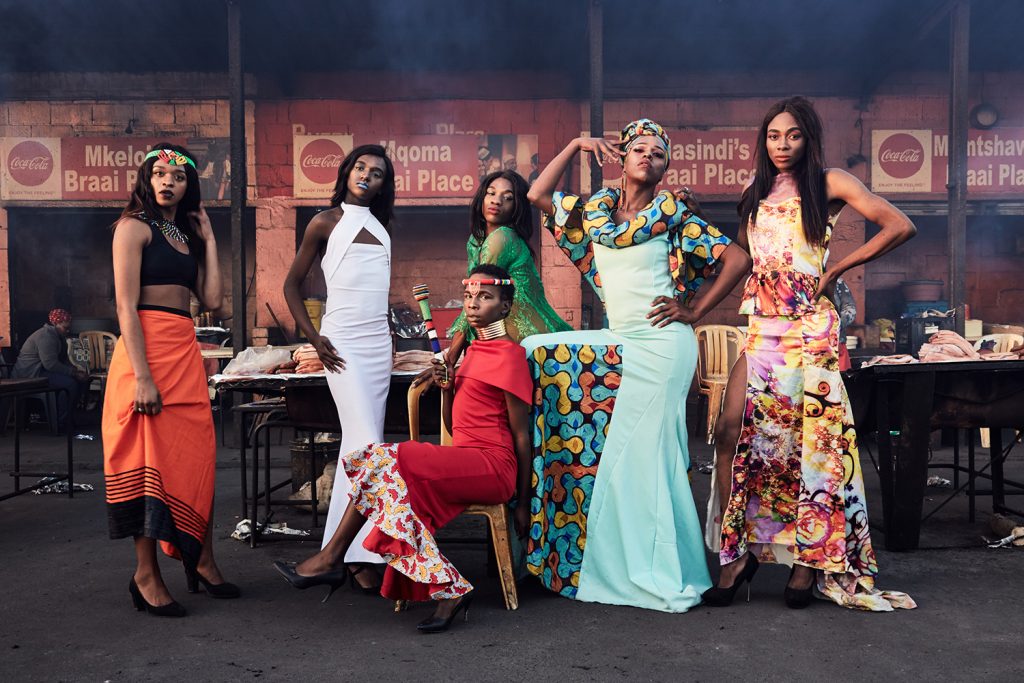 Credits:
Project partners – Belinda Qaqamba Ka-Fassie and Lee-Ann Olwage
Photography – Lee-Ann Olwage
Models
Belinda Qaqamba Kafassie
Mandisi Dolle Phika
Shakirah Mabika
Liyana Arianna Madikizela
Unathi Ferguson