I often think a lot about the idea of secondary violence. When we go through a traumatic experience, we come head-on with violence. Then later on, either through recollection or an attempt at healing, we might again face secondary violence that traumatises us even further. But of course, there are all sorts of adages about the complicated process of healing —
The wound is the place where the light enters you (Rumi),
If you desire healing, let yourself fall ill, let yourself fall ill (again Rumi)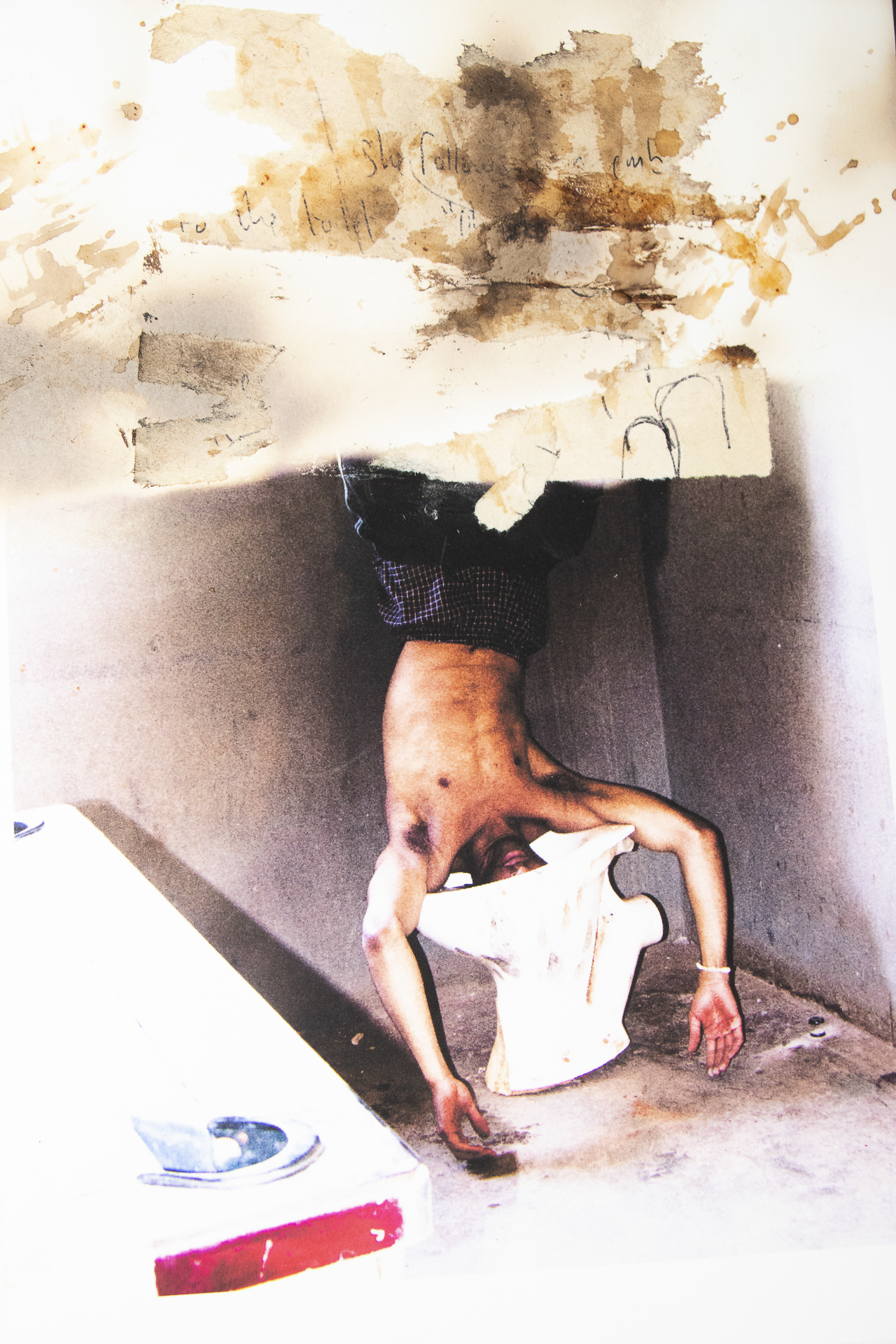 It is with this thinking through the tension between healing, violence and continued trauma that I reflect on Thembinkosi Hlatshwayo's work, particularly his series; Slaaghuis. Slaaghuis is a body of work (a collection of photographs and re-photographs), Hlatshwayo made in order to confront his childhood and upbringing. He explains:
"Growing up in a home with a tavern, I have been confronted with realities that made me want to escape the space. A place of refuge or safe haven should have been my home, but it couldn't be because it was the extension of the tavern. Maybe my mind – but it was too violated. It became a tricky escape".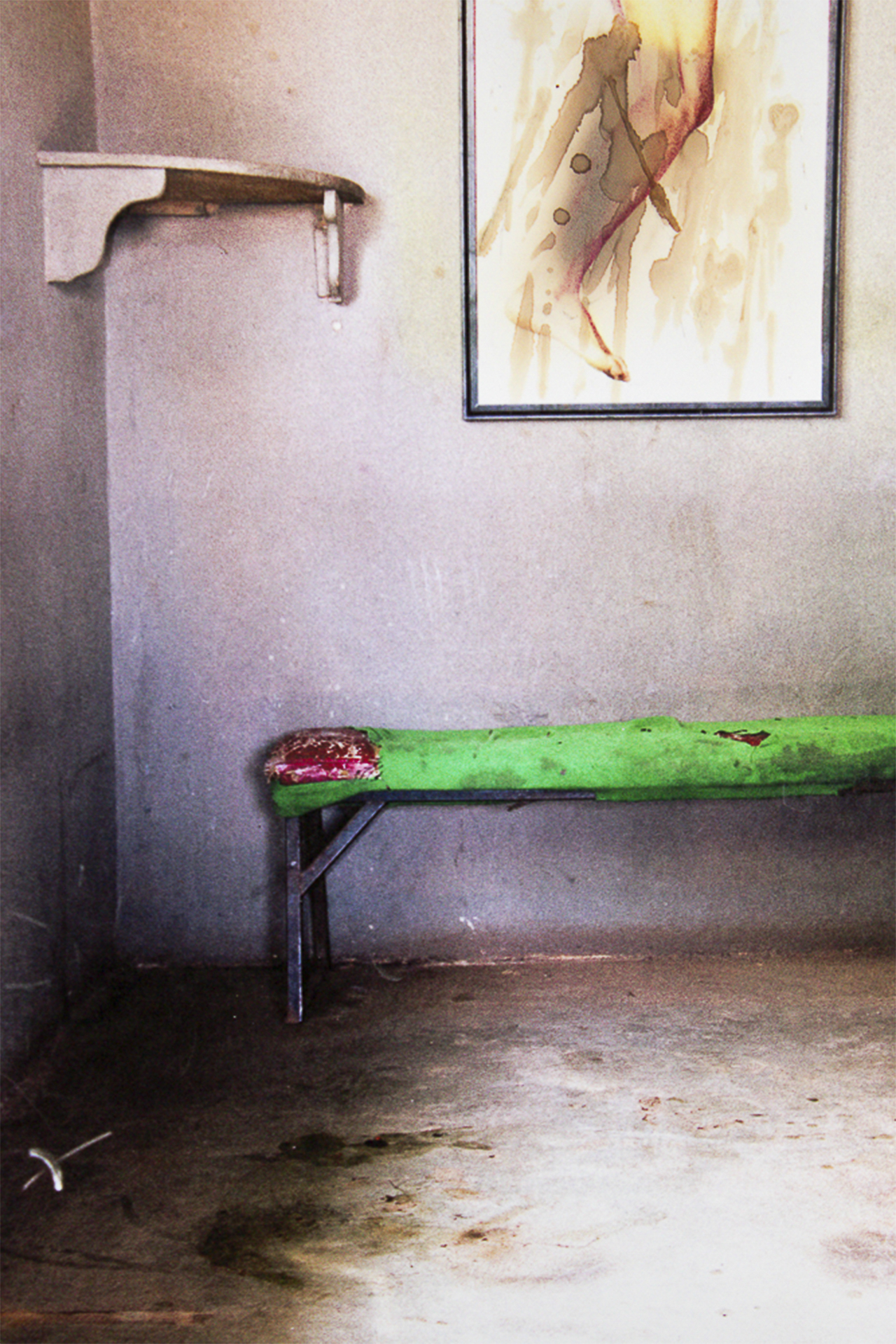 Slaaghuis probes us to think about how we conceive of violence —the violence that precedes, the violence constituted, and the violence following the violence. However, it also complicates our idealised versions of what a home is. Thinking of Diana Ferrus' tribute poem to Sarah Baartman; I've come to take you home —it evokes images of lush green grass, buchu and mint, sing songs and peace. She writes:
"I have come to take you home, home! Remember the veld, the lush green grass beneath the big oak trees? The air is cool there and the sun does not burn. I have come to soothe your heavy heart, I offer my bosom to your weary soul".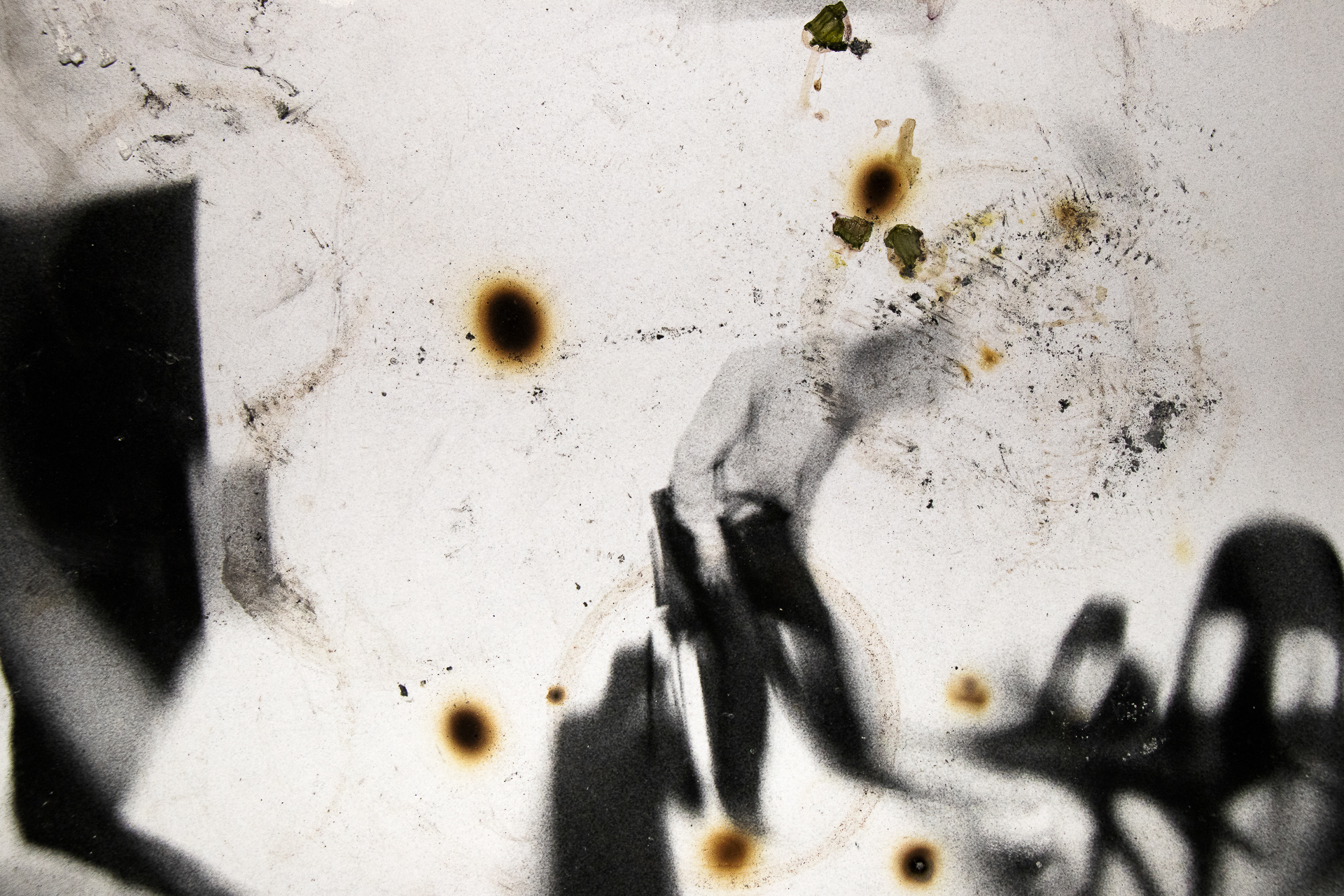 But of course for many of us, home is not always idyllic, there isn't-in fact-buchu and mint. Instead, home can be triggering and upsetting. Joan Didion speaks of how, "I was almost thirty years old before I could talk to my family on the phone without crying after I had hung up". Perhaps photography (and art in general), can become a place of refuge for Hlatshwayo and for many of us—comforting the disturbed while disturbing the comfortable and giving us asylum when nothing else can. Hlatshwayo adds, I confront the unresolved issues I have with the tavern. I confront my violated or traumatised mind. I confront the memory".