Disorient Culture Club is a media platform for diaspora creators and anyone interested in exploring the nuances of immigrant cultures. Co-founders, Dinika Govender and Karen Jean Mok, met four years ago through Facebook. At the time they were ambassadors of a global community of young professionals called Sandbox and connected online in order to share experiences and ideas around community-building. Dinika was based in Cape Town at the time, and Karen in San Francisco. They spent the next few years building their friendship through sharing experiences and questions related to identity, responsibility to family, immigrant culture, the experiences of being minorities with non-linear histories in the U.S and South Africa, and mid-20s existential crises. I had an interview with Dinika to find out more about how this friendship developed into the decision to create the Disorient Culture Club.
Dinika describes herself as a "creative storyteller and journalist with an entrepreneurial streak". She was born in KZN, raised in Johannesburg, and was educated in Cape Town. She explained to me that Karen, Chinese-American, is a former consultant turned designer turned food entrepreneur working towards normalising cultural industries that would otherwise be considered "ethnic" and "exotic". The conversations that grew their friendship guided them towards a burning desire to contribute towards "issues of misrepresentation, ongoing cultural appropriation and erasure of – and by – Eastern and Asian diaspora communities – but to do it in a compelling way. We wanted to create the space where we could cultivate a much-needed self-love without shying away from self-aware cultural critique."
The name Disorient holds this desire within its double meaning. Dinika explains that it is first a response to Orientalism – "the gaze regime employed by European colonial powers to paint the East as an exotic place filled with 'submissive lusty women and meek, violent men'." Secondly, it refers to disorientation. "We're intentionally spotlighting creators and slices of culture without a linear, or binary, narrative. We're spending time getting to know establishments in our home cities, and in underexplored corners of the internet, that are sources of cultural knowledge and heritage," Dinika explains.
Therefore, the catalyst for Disorient is related to wanting to add to a global library of cultural knowledge while asking and answering questions about immigrant identity in a beautiful way.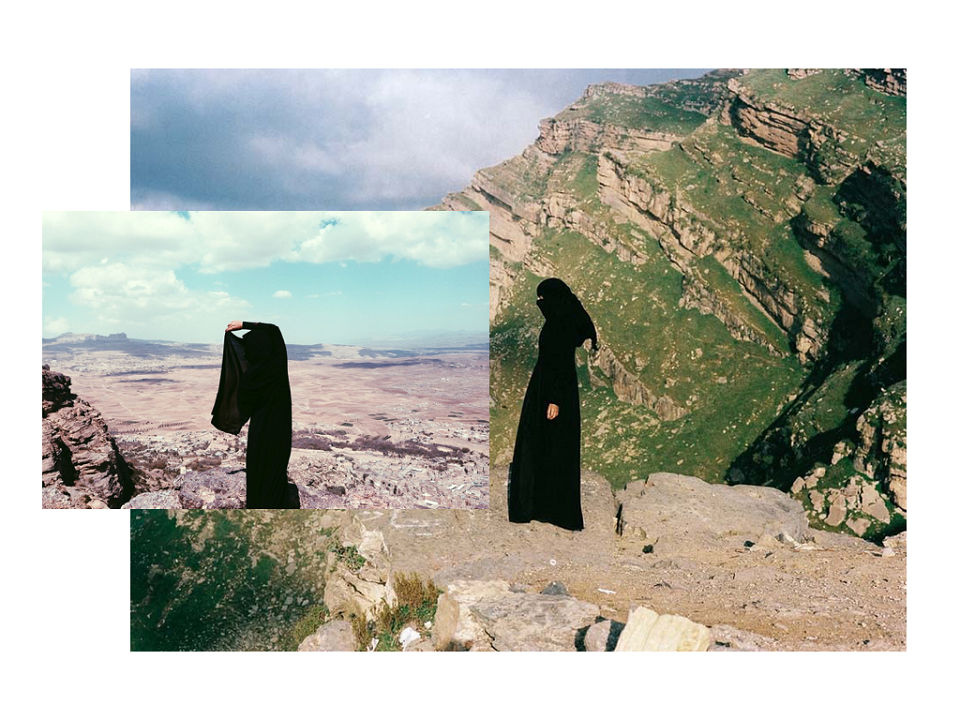 A newsletter sent every two weeks was the first channel they used in the making of the Disorient Culture Club. "It's our vehicle for sharing our disorienting findings, meetups, events and write-ups with a growing audience of (mainly) millennial readers who can resonate with the idea of finding 'home in more than one place'," Dinika explains. The newsletter links to more information that can be found on their recently launched site, and offers insights into cultural corners in Johannesburg and San Francisco. The information that they share focuses on food, media and design, as these are the spaces that they are both closely connected to, and this allows them to come from a place of authenticity.
Their newsletter and site offers a kind of digital archive of cultural pasts and presents, as well as an alternative mapping of Johannesburg and San Francisco, with their first-hand experiences of these spaces as the reader's guide.
"We believe every person has valuable cultural knowledge, and we're just busy figuring out a way to be a platform that supports and amplifies cultural agency…We've seen from our growing community of readers and crushes how creators embed these immigrant experiences into their work – whether it's business, non-profit work, art, photography, literature or food. There's this tangible desire to preserve heritage – even for those who are five, six, seven generations into a new country. At a moment where we're only just beginning to solve for the imbalances in cultural narratives and misrepresentations of 'othered' identities, the significance of Disorient playing a self-aware, creative role in this moment is not lost on us."
Follow Disorient o Twitter, Facebook and Instagram to keep up with what they get up to.