Eyeliner, hooker heels. Gimp suits. Leather. Latex. Body Harness. Have you ever felt your bones sweat? Shaven legs. Lips meet – boy, girl; girl, girl. Thighs. Breasts. Bloody embrace. Bloody kiss. The outcasts come to feast in the underground world.
The Death of Glitter; where red strobe lights guide pulsating bodies through a rabbit hole of desire, pleasure and freedom so ecstatic it makes you high. Amidst hazy clouds of cigarette smoke, fleeting moments of glittered eyelids and leather jackets where the cluster fuck comes together to play. After so long, being so discarded having no place to call home, we have this. The clubkids, the drag queens, the kinksters, the boys, the girls and everyone in between.
This is our kingdom.
This is your home.
In Glitter we Trust.
Slaymen.
 – Tazme Pillay (founder of Death of Glitter)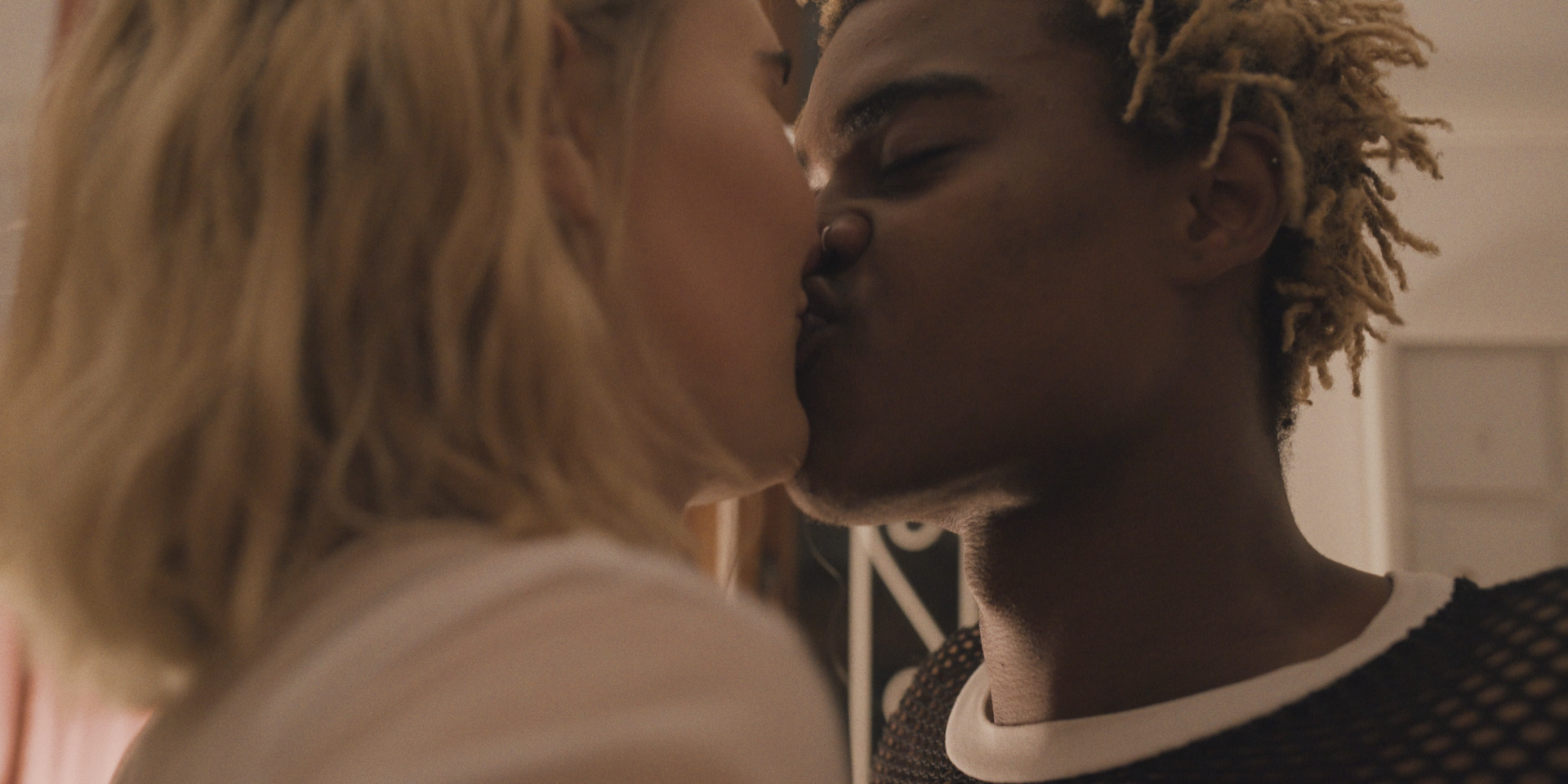 Unsex Me. 8 minutes; 26 seconds. Experimental/Documentary. Emilie Badenhorst's latest offering takes you on an intimate journey with a group of young Capetonians into the bowels of a growing underground sex party movement.
The intimacy of the filmic piece itself which follows a night in the lives of a close group of friends on their way to a Death of Glitter party; is mimicked in the use of a small crew as well as the chosen style of shooting. With only one cinematographer, a single microphone and a handycam which is operated by a member of the group (Farai); it is as though you are one of the group, as though you know them. The use of the handycam lends the short film not only an unscripted element but breaks any form of censorship down as the director was not always with the friends when the cam was used resulting in a burst of rawness and a glimpse into club culture in Cape Town today as seen through the eyes of one participant.
The film aims to act as a voice of sexual liberation and does not shy away from imagery that touches on raunch. Though these portrayals are done tastefully, more alluding to themes related to sex than pure unpacking. The overarching gaze strikes a femme tone (this can be seen in such shots as the "men are trash" sign that is documented as a cut away) and the sexual elements of the film are often conveyed through feeling and close up shots, a stylistic device/certain sensitivity that I have come to often times associate with femme filmmakers.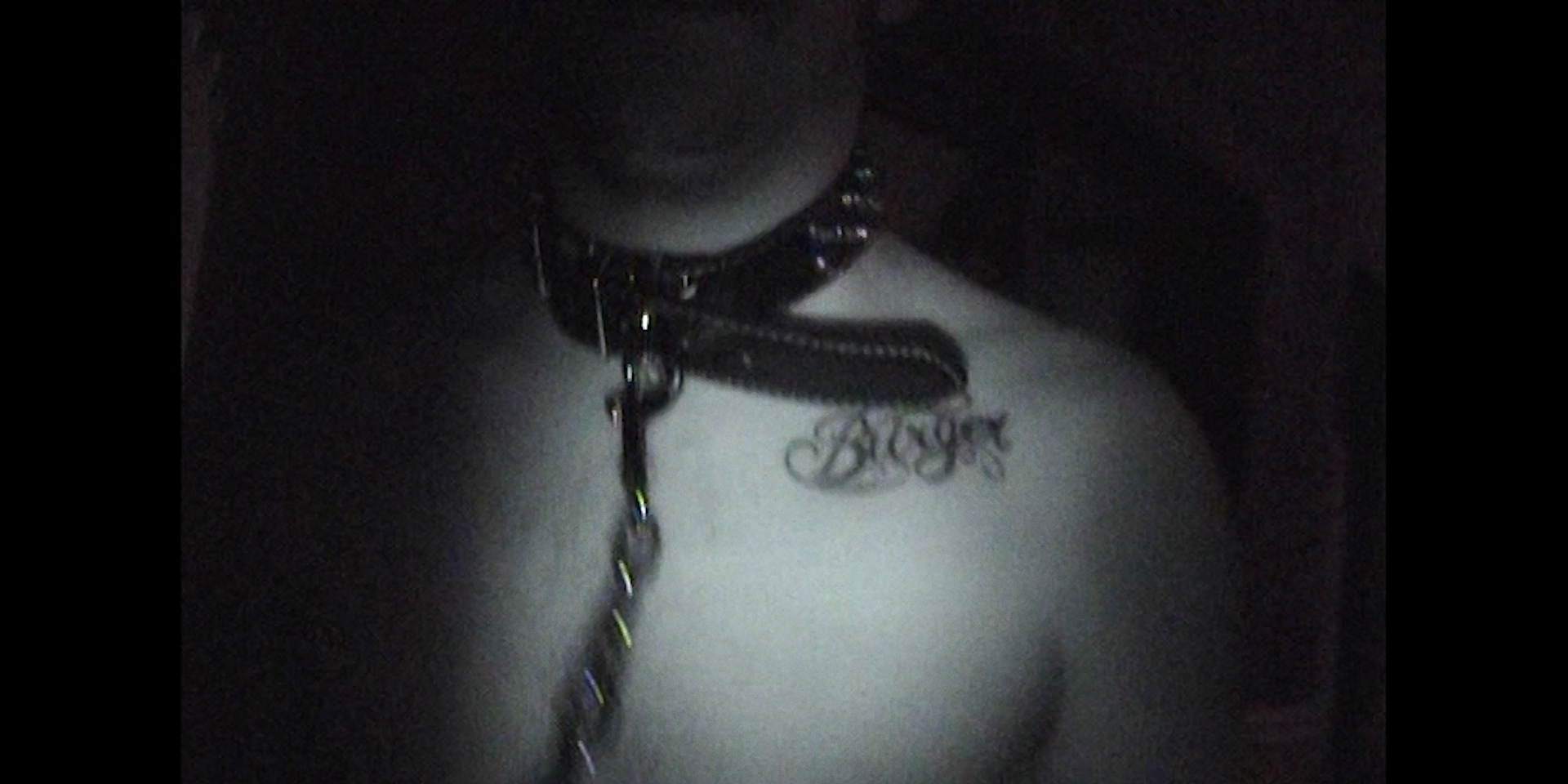 "If your entire intention is to reveal what is real right now, for some of the youth of Cape Town, how do you do that truthfully?" Emilie asks. Capturing the small moments between contemplation and resulting conversation DIY style (VHS footage) the raw energy of the sweaty night intoxicates. Unsex Me opens up a variety of topics relevant to being a young person in South Africa today. From concerns about personal safety to club culture, sexual expression, fashion, love, sexuality and drugs. The film is littered with despair – a friend smoking a vogue cigarette with a dull expressionless face, a conversation with an Uber driver about how unsafe South Africa is, a nosebleed that resembles an overdose for merely a few seconds, a hysterical laugh, smearing blood across her face, unseen strangers asking if the group is ok… It is as though the group only truly experience feelings of liberation and belonging in the safety of the underground sex party known as Death of Glitter.
Unsex Me does not attempt to reflect in any way that these experiences captured reflect that of others or are an ultimate truth, instead Emilie views the piece as a document of a single experience, one night, one friendship group. In many ways, this short film feels Trainspottingesque, minus death, ODs and hallucinations. "We are not trying to say anything about who we should be but rather simply allowing the performers to express and indulge freely as sexual beings. This is not a film that tries to define sexuality in Cape Town, but rather an honest view of 1 experience of a tiny fragment of the youth culture in Cape Town, as they merely be, are and is".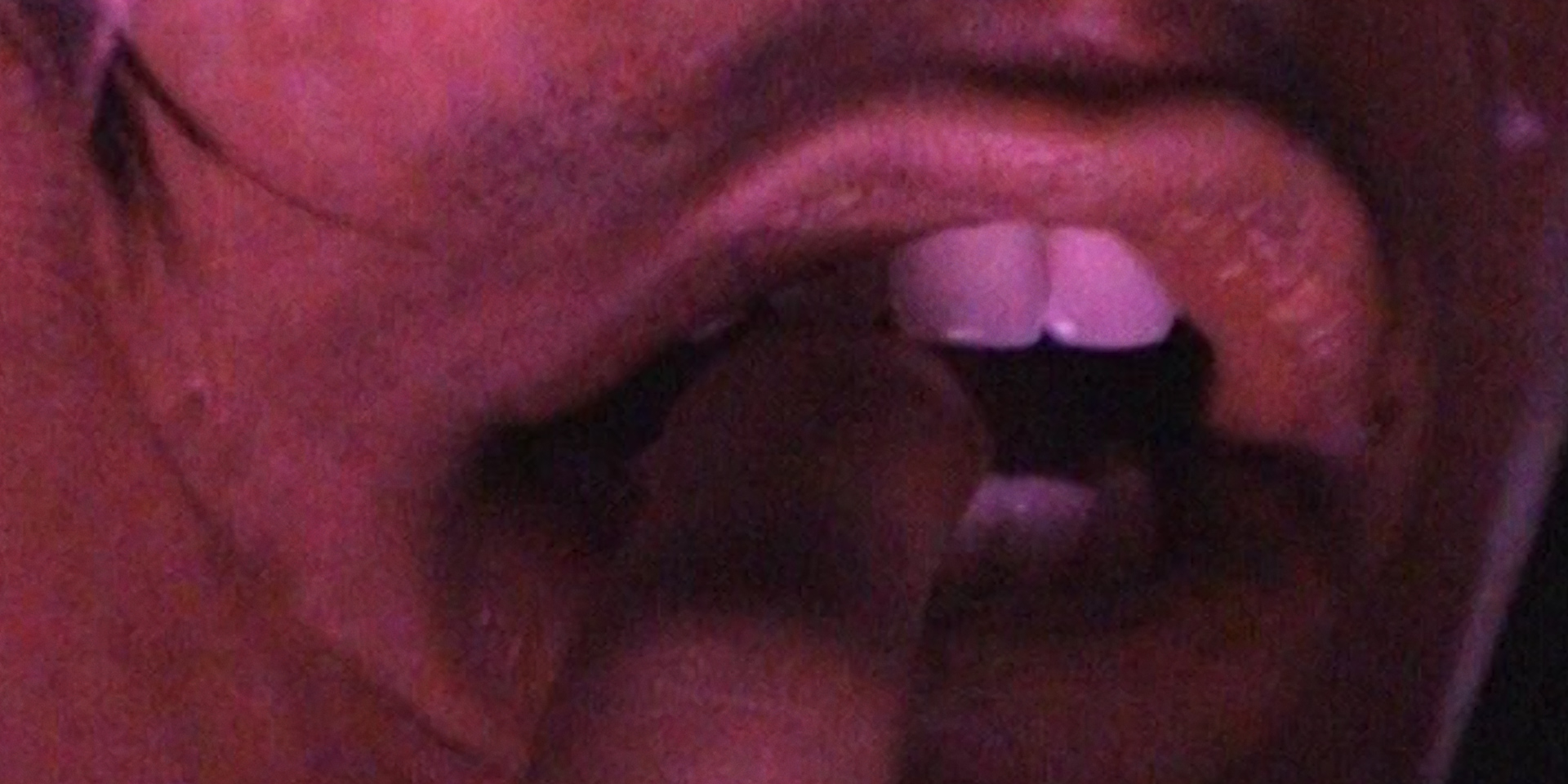 Looking at what Death of Glitter encapsulates, speaking about sexual liberation in reference to the event/movement becomes all the more meaningful: "It's art, it's performance, it's living a truth that you've buried beneath layers of enforced normality. In a city where the plastic is shiny and the patriarchy is shinier, I became frustrated by the lack of space for the freaks and creatures who define themselves by the undefined" – Tazme Pillay.
Living a liberation. Tazme continues "I still don't know how to describe it. I suppose, an interdisciplinary art underground founded on the principles of freedom through radical expression and the mantra of 'PARTY ART SEX' is a good start but honestly. I would prefer to call it a home".
Credits:
UNUSUAL BONES IN COLLABORATION WITH DEATH OF GLITTER PRESENTS UNSEX ME
Production:
Director & Executive Producer: Emilie Badenhorst
Director of Photography: Brandon Blight
2nd CAM VHS: Jason Prins, Brandon Blight and Farai Engelbrecht
Art Direction: Emilie Badenhorst & Mary-Ann Martin in collaboration with the performers
Production Assistant: Jade Frankel
Make-up artist: Mary-Ann Martin
Editing:
Editor: Tomas Wells
Sound:
Camera Assistant and Lighting: Jason Prins
Sound design and final mix: Daniel Ledchie
Music:'Bruise', 'Fake it' – Maxime Alexander
Cast: Nelson Menell, Bianca Oosthuizen, Megan Theron, Farai Engelbrecht, Tazme Pillay & other