It is far too often that artists still find themselves on the margins, overlooked by the art world. As a remedy to this, the Joburg Fringe began as a way to highlight and showcase the amazing works coming out of Southern Africa by artists who have been previous overlooked or are up and coming. This year Joburg Fringe hosted its annual art fair with tangible artworks in a real space. Unlike many other art fairs that have chosen to adopt an online manner of showcasing work, Joburg Fringe curated a fine show at The Art Room in Parkhurst.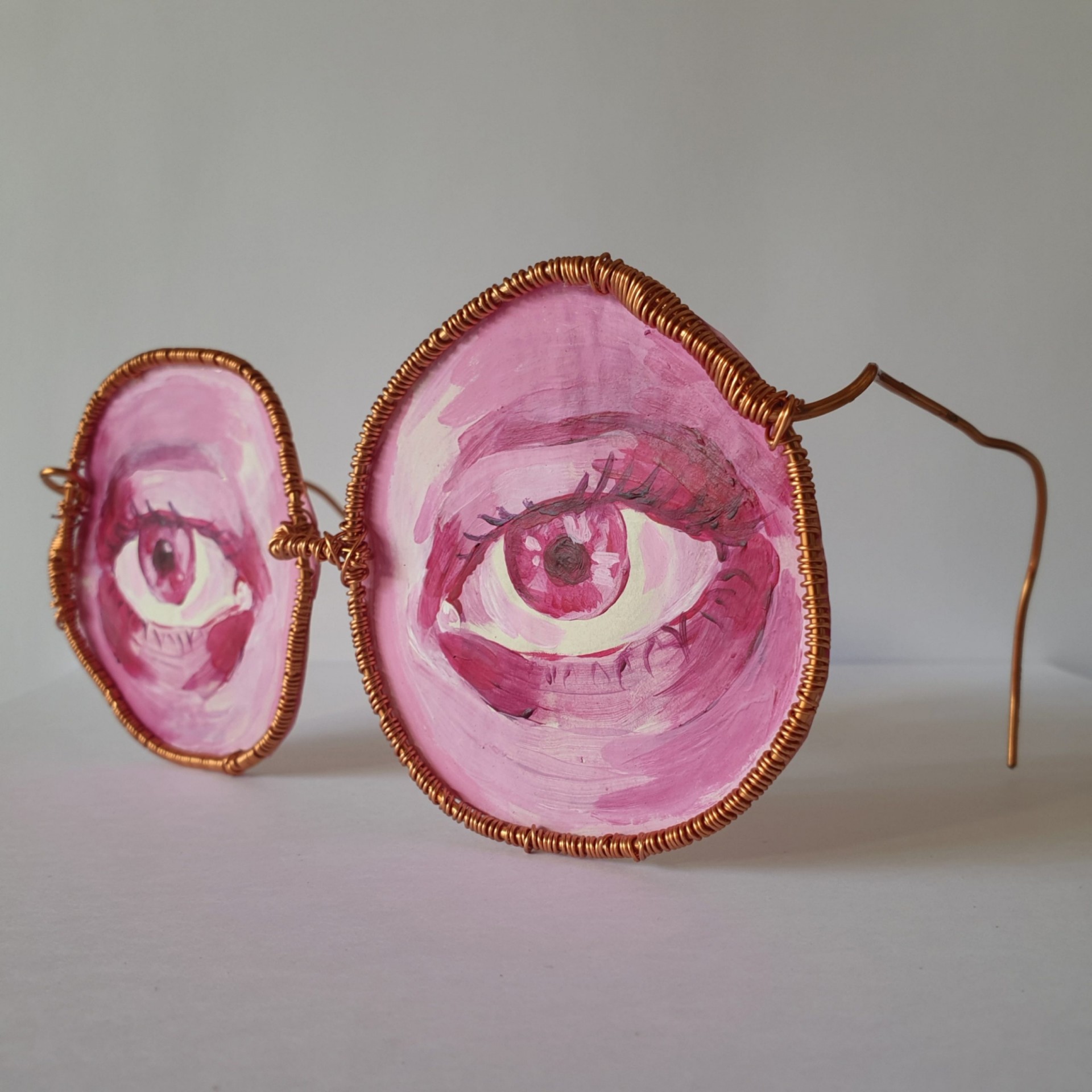 Paigen Kotze, Optimism, 2020
The exhibition showcases 40 artists from Southern Africa, allowing for a rich collection of works to be shown. This year's Joburg Fringe once again proves to be successful in breaking traditional white cube gallery conventions by displaying artworks at different levels, each framed uniquely; hung on the rich blue walls of The Art Room, the artworks each shine in their own way, even when surrounded by an array of other artworks. The works exhibited range from collage pieces to charcoal drawings and mixed media pieces, showcasing not only a multitude of mark-making skills but also an opportunity for the show to explore a variety of subject matters.
The Fringe is a completely self-sufficient project founded and operated by artists. Founded in 2008 by artist Claudia Shneider as a way to spotlight artists who often find their works unseen. On the organisation's website, Shneider states, "And so it began. Every year since then the event has grown with more artists participating – run on a Blikkiesdorp budget (shoestring), guts and perseverance." Evidently, this hard work and perseverance paid off as the Joburg Fringe has now been exhibiting for 14 years, each year presenting a strong body of work. Claudia Shneider goes on to explain: "A fringe is important because it gives space to artists who want to be seen and gain visibility. For any artist, the most important thing is to have their work seen, for sure to make sales too– but if you don't get out there, if you don't shout it to the forest, you won't get an echo".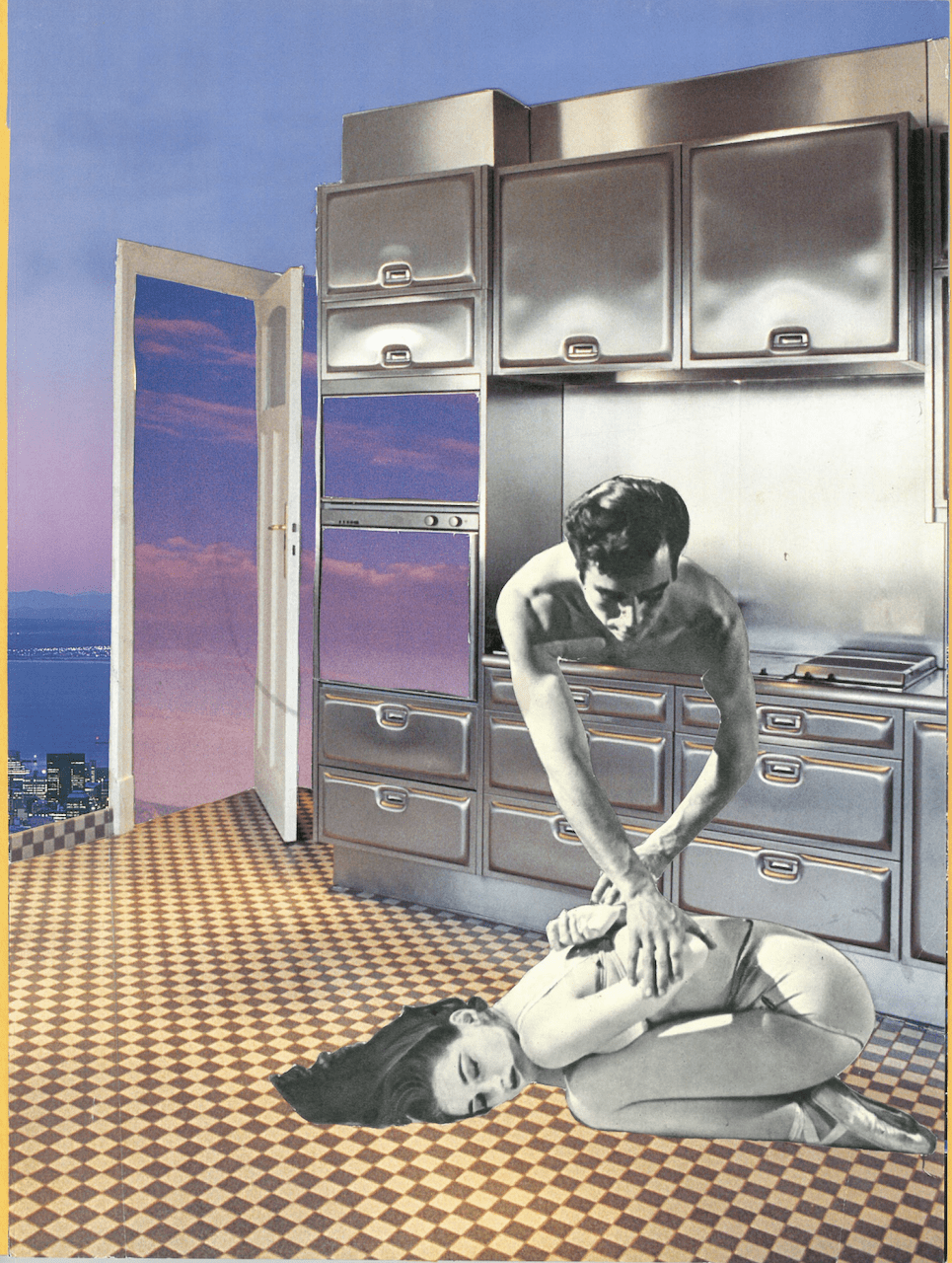 Nina Erasmus, Gentle, 2019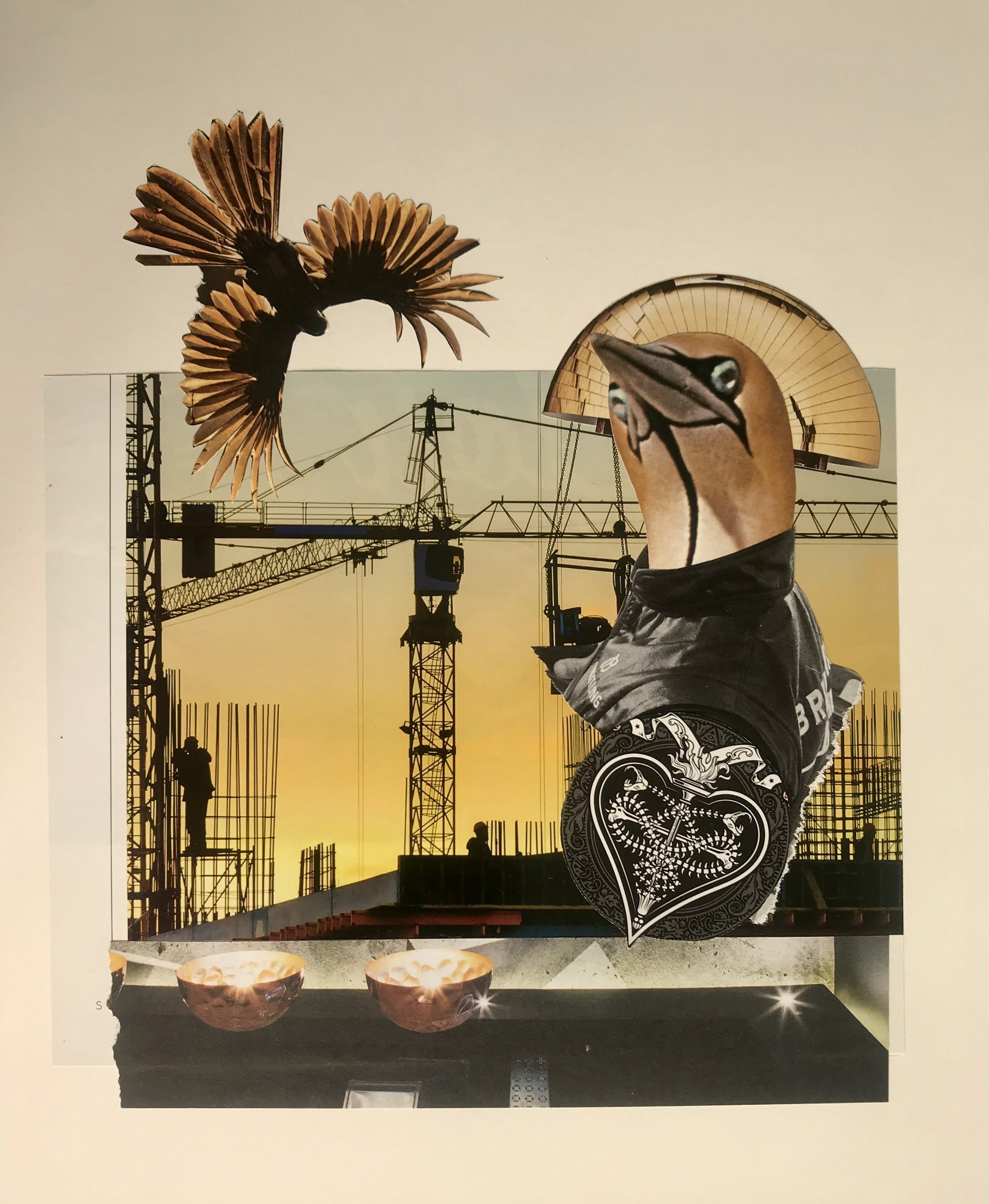 Roberta Pazdro, Looking to the Light, 2021
Since 2008 the Joburg Fringe hosts an open call to artists who want their work showcased salon-style. Thus, allowing artists to sell work through being showcased at the Joburg Fringe. In efforts to highlight overlooked artists the Joburg Fringe recognises that in a balanced society the relationship between artists and the public is mutually beneficial, each needing the other and thriving together. As a way to strengthen this relationship, the Joburg Fringe brings the public closer to the art world by remedying the inaccessibility of the art scene and charging no entrance fee to view artworks.
Following over a decade of their success the Joburg Fringe has become the longest-standing art event in the country. Many other art fairs could take notes from how the Joburg Fringe operates as they bridge gaps often caused by elitism within the art scene. Through efforts like those made by the Joburg Fringe, the art community in South Africa can only grow as the event allows for artists to receive their flowers for the great contributions they make to South African visual discourse. The talent coming out of Southern Africa is bold and abundant and the Joburg Fringe is definitely a place to admire this talent.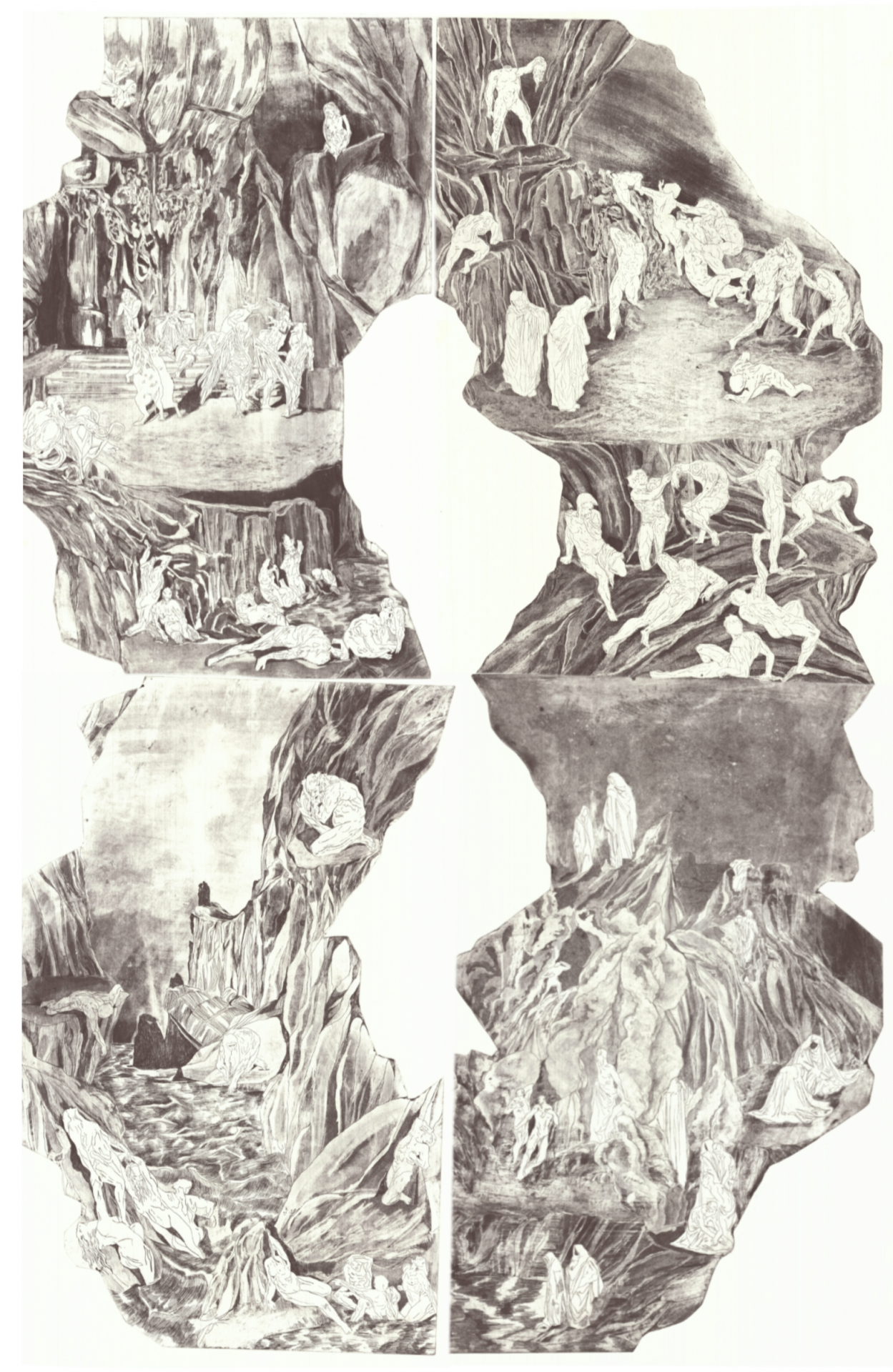 Genevieve Schwulst, The Parable of Everyday, 2020
Artists exhibiting at this year's Joburg Fringe include: Andre Swart | Aneesah Girie | Antionette McMaster | Boitumelo Motau | Bongani Mahlangu | Charity Vilakazi | Deirdre Berkovic | Di Miller | Dodaizm | Elgin Rust | Fanie Buys | Genevieve Schwulst | Glen Fisher | Graham Wridgway | Greta Matthews McMahon | Hannah Saunders | Jaco du Plessis | Jennifer Hull | Joe Turpin | Lianca Heemro | Lisa Coetzee | Mary-Jane Morris | Mpho Mothuntsi | Mzoxolo Vimba | Nandipha Yanta | Nicola Bouwer | Nina Erasmus | Paigen Kotze | Philanie Jooste | Raymond Fuyana | Roberta Pazdro | Sauda | Shamin Chibba | Siyanda Marrengane | Thabang Molefe | Thelma van Rensburg | Tshepang Diphaha | Vian Roos | Wezile Mgibe | Zama Cebsile Mwandla
The Joburg Fringe 2021 can be viewed at The Art Room from 5 September to 2 October 2021.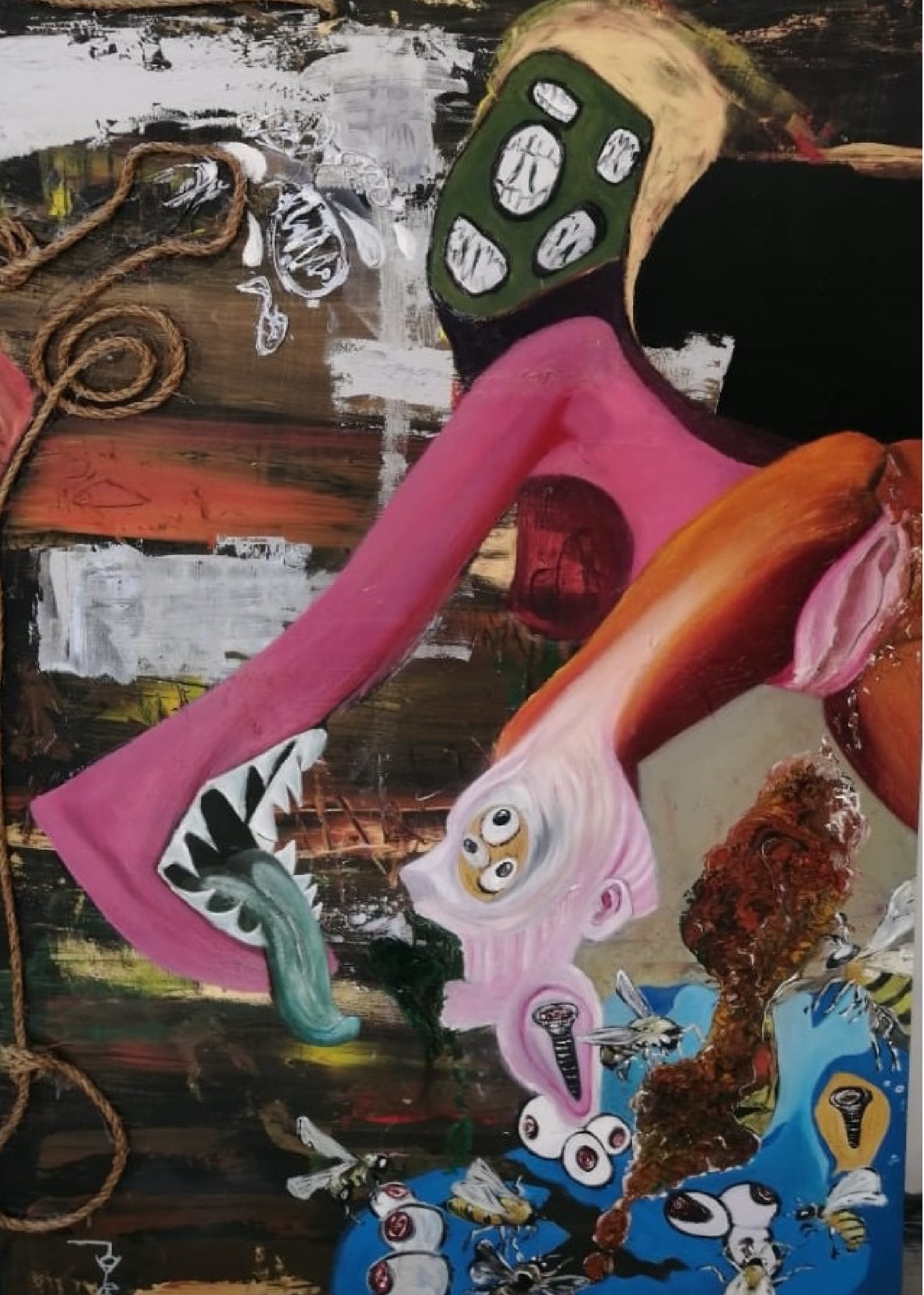 Zama Cebsile Mwandla, Erasure of man, 2019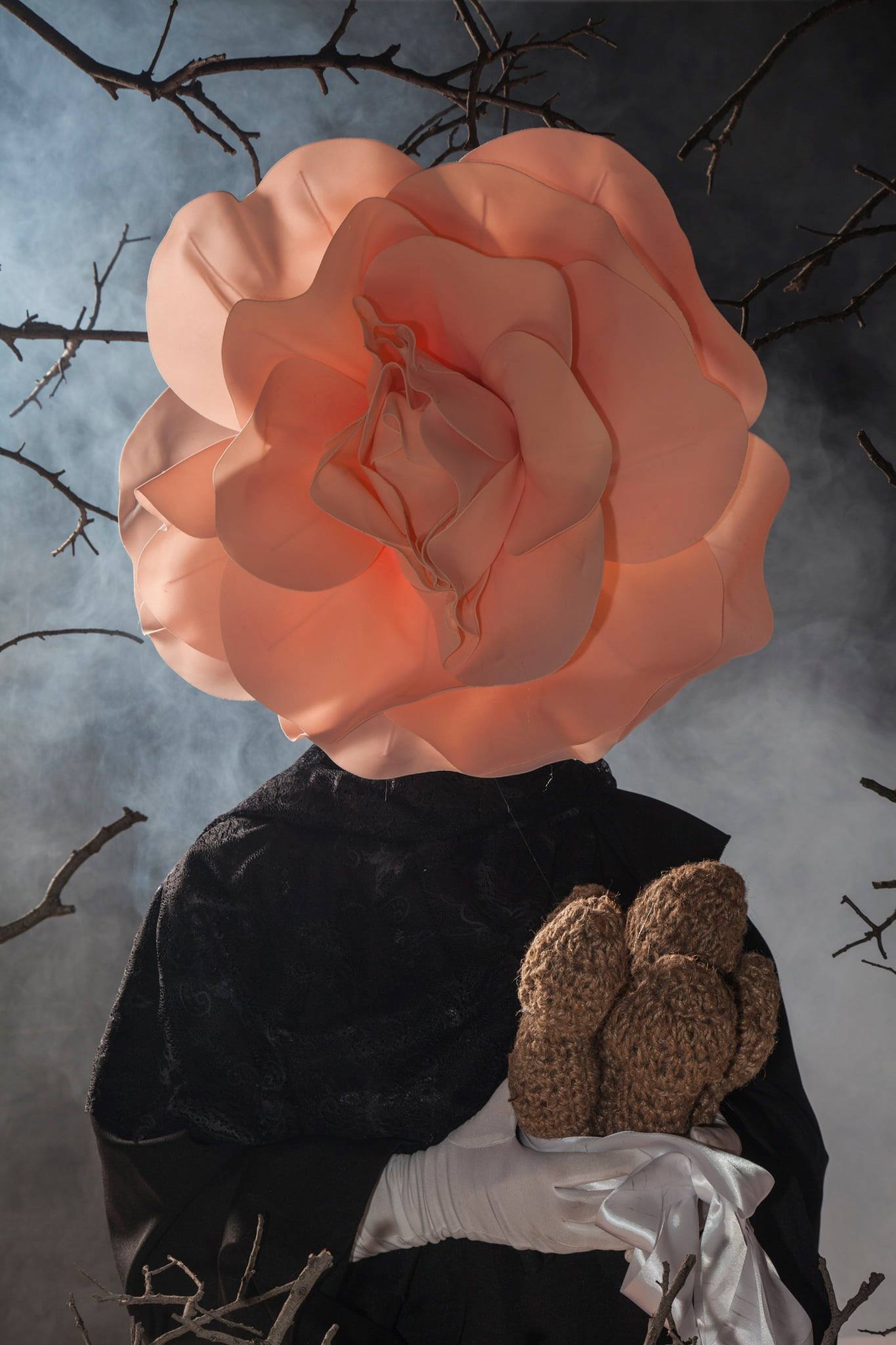 Antionette McMaster, Not quite hidden, 2020