Last night was lit! The Standard Bank Gallery was filled with great vibes and beautiful people. The wine was flowing and we even got a little goodie bag! The size of the crowd was just right, not too overwhelming or chaotic. Present were some well-known faces, including the esteemed Gallery Manager Dr Same Mdluli. Alongside such art world heavy hitters, we saw the likes of SAMA award winner Msaki and the 2022 Standard Bank Young Artist for Theatre recipient Billy Langa.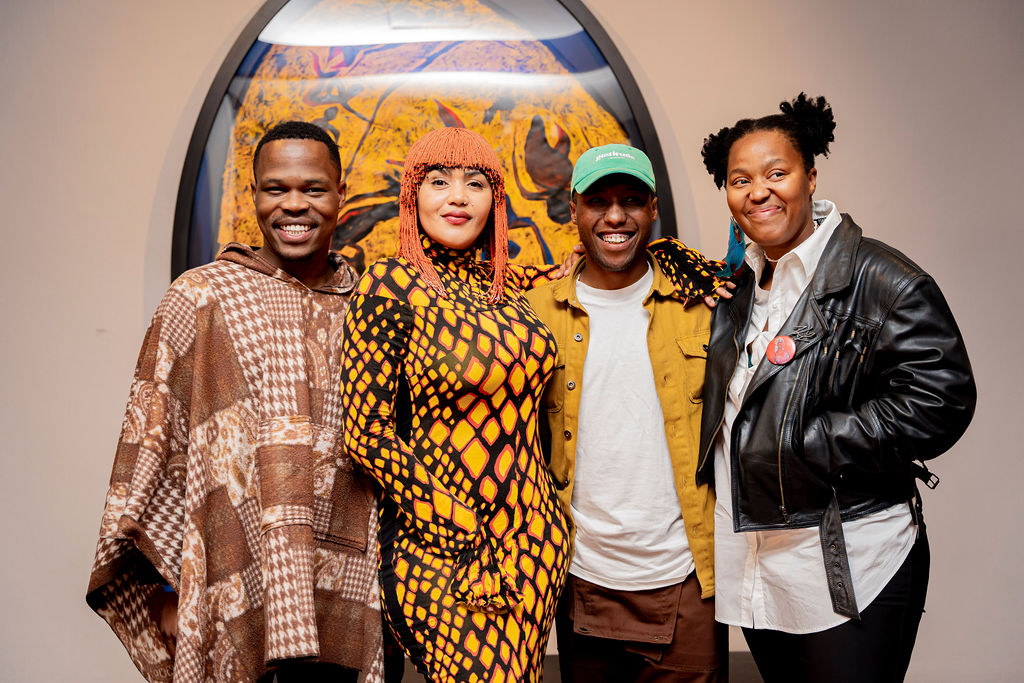 We all came together to celebrate Groot Gat, Lady Skollie's latest exhibition at the Standard Bank Gallery. Having already been shown at the National Arts Festival, the travelling exhibition aims to confront the erasure of indigenous African culture and highlight historically disregarded or marginalised artistic traditions. The award-winning Cape Town-born Lady Skollie, who has always had a commanding presence, welcomed her audience, husband in tow, with the extra glow of new motherhood. In addition to the work on show, Skollie was flexing her curatorial muscle.
The First Thursdays event featured a 7 p.m. performance by Lesotho-born performer Morena Leraba, which was set to echo the exhibition's ethos. I had the privilege of chatting with Morena Liraba before his performance, and he emphasised the connections between his and Lady Skollie's work. He expressed a strong interest in continued collaboration and an in-depth conversation with Skollie about the overlaps between their work. The interaction between Lady Skollie and Morena Leraba was charming. The two seemed genuinely delighted to be working together.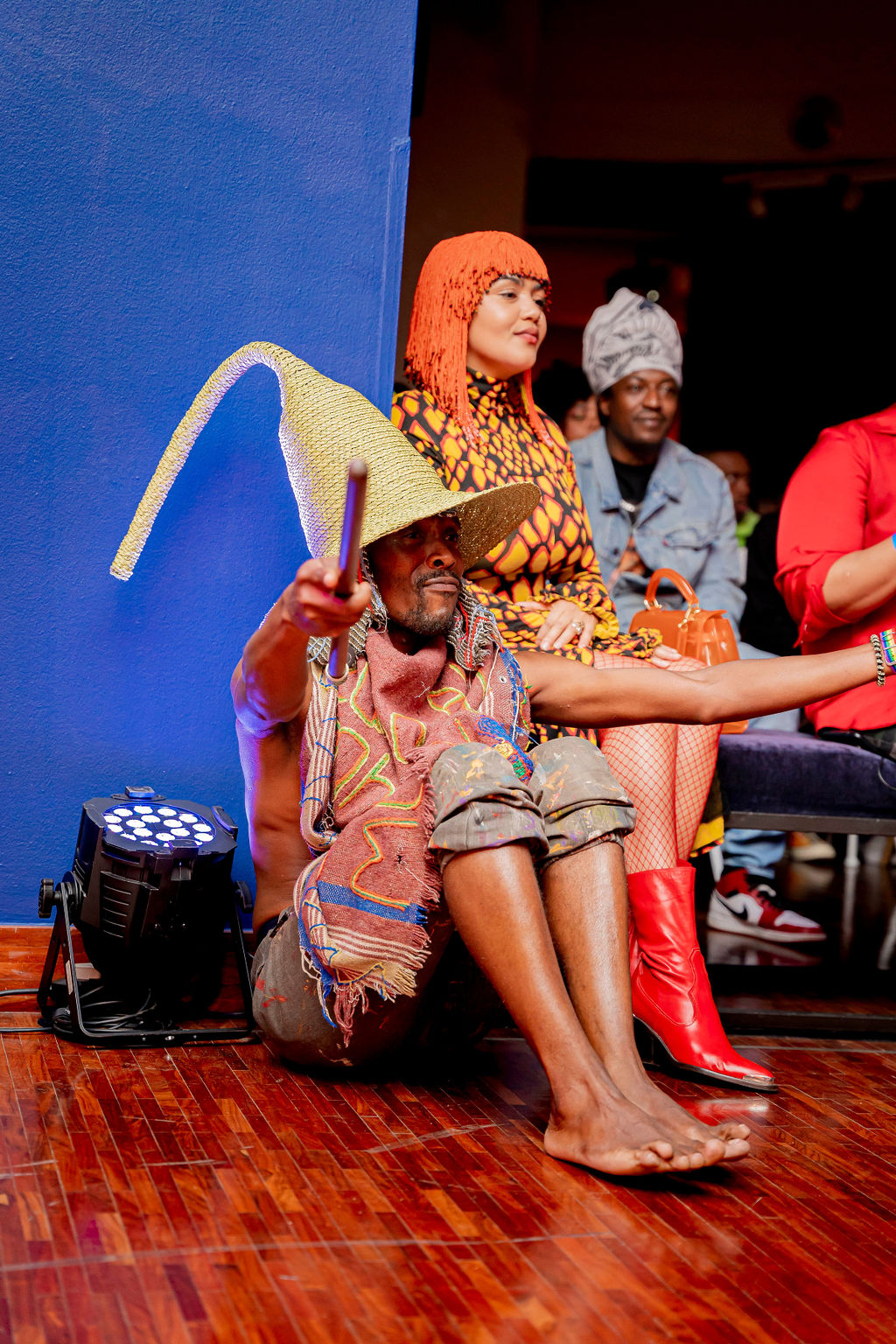 The highlight of the evening was undoubtedly the performance. Renowned for blending traditional Sesotho lyrics with electronic, afro house, and hip-hop genres, Morena Leraba's music pays homage to Lesotho's musical traditions. I have been a long-time fan of Morena Leraba's and I rate his performance style, so I was not surprised to see him immediately elevate the energy in the room. But I had never seen him quite like this before as Leraba departed from his usual electronic and percussive setup.
The diversity within the band was impressive, with a femme horn section and bassist. The keyboard player's lively performance was a joy to watch, and the drummer showcased thrilling versatility. While they were a group of skilled musicians, one got the feeling that they were still finding their sea legs.
Initially, it seemed the violinist was set at a volume that was quite overwhelming, tending to drown out other elements. This issue was exacerbated when he spent a large portion of the set tending to technical issues. Because of the spiritual tone of the performance, one could make a strong case that the band could have functioned effectively without this rather unfortunate diversion.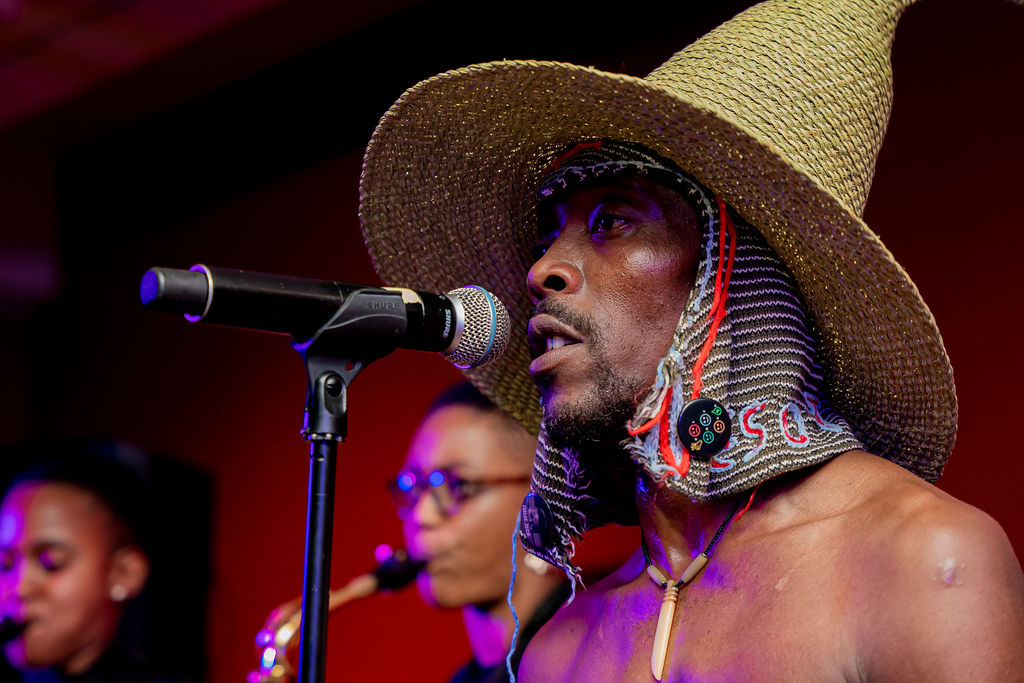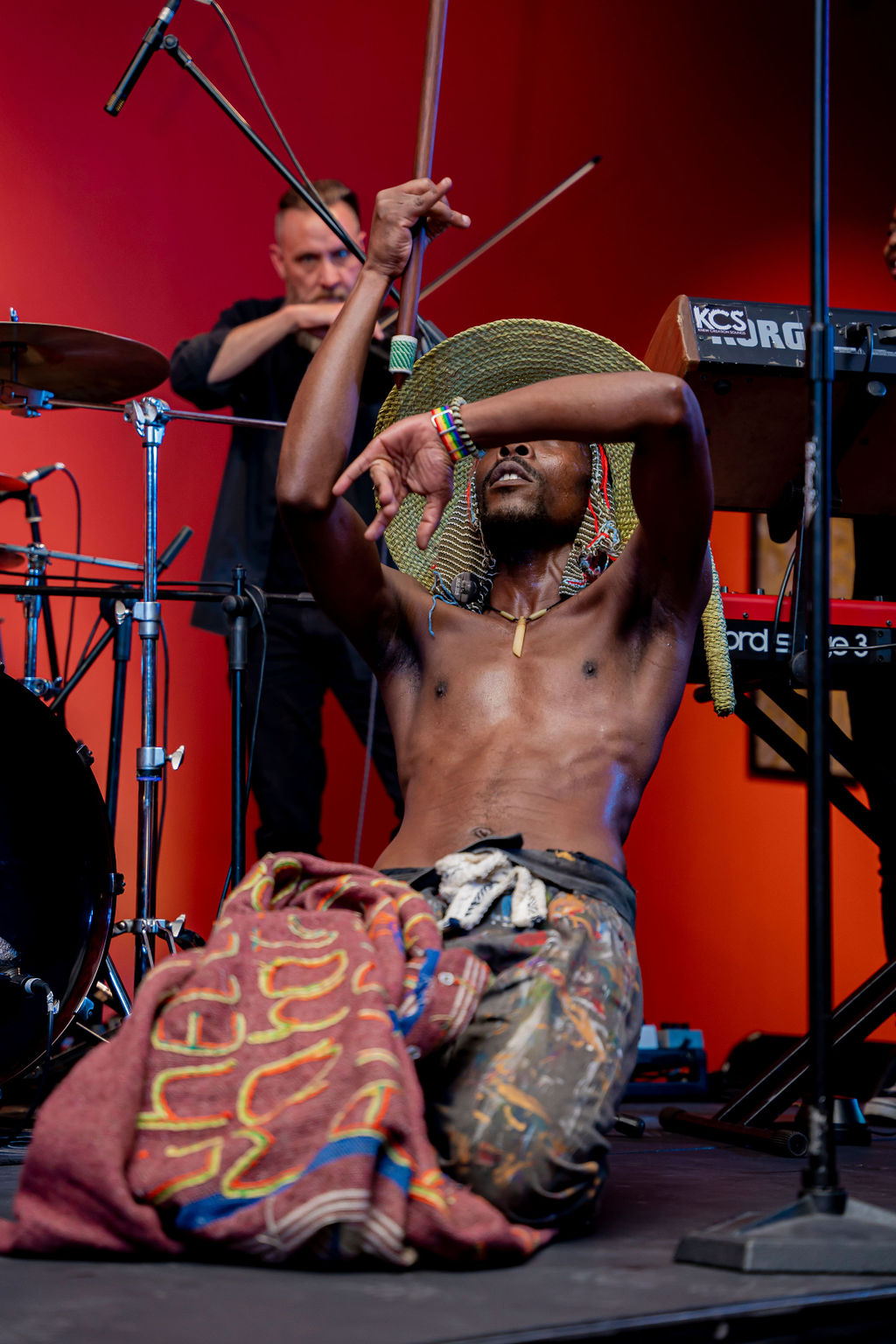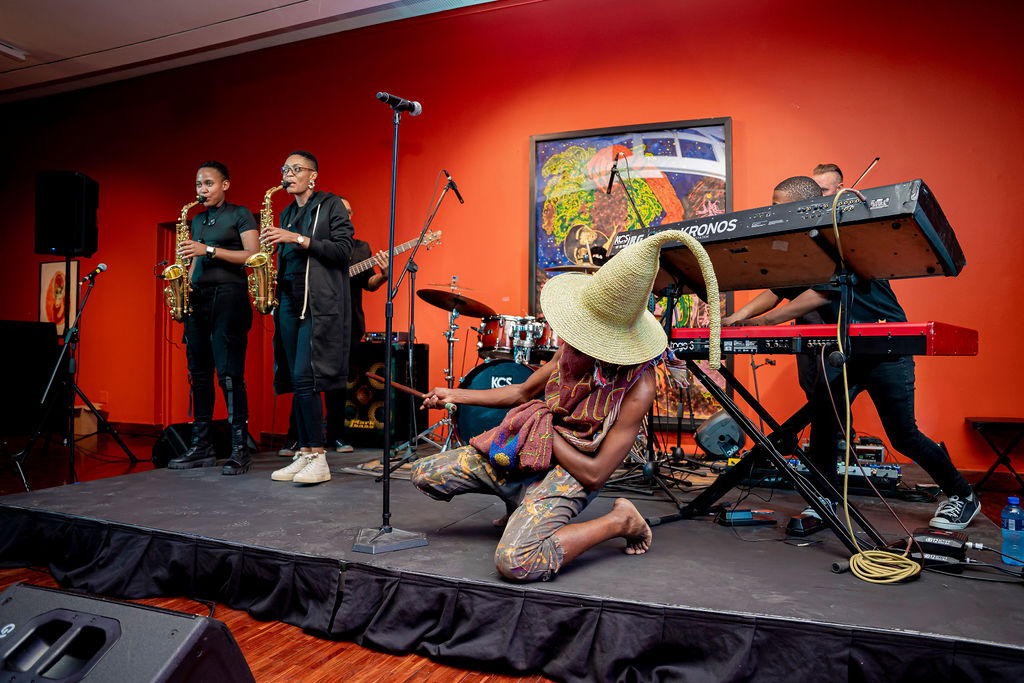 The performance itself presented an intriguing rhythmic dynamic. In contrast with Morena's distinctly African essence, the ensemble relied heavily on Western musical traditions, resulting in moments of rigidity. There were very few solos and when they happened they were incredibly tame and short-lived. It was evident that Morena's musical prowess shone most when he departed from the standard four-beat structure, venturing into more unconventional territory like legendary African musicians such as Fela Kuti. 
While both traditions include cross-cultural fusion, Western and African music generally have distinct rhythmic structures. Western music often relies on regular time signatures and emphasises downbeats, which results in rhythmic predictability. Conversely, African music employs complex, irregular time signatures, intricate polyrhythms, and diversified percussion. In Western music, melody and rhythm are often separate, with melody taking the lead, while in African music, they integrate, producing more rhythmic complexity. 
There were certainly moments of complexity during the set, but one found oneself anticipating a further exploration of the dichotomy between what the lead singer was doing and what the band was doing. Nonetheless, observing Morena Leraba's boldly fluid experimentation suggests that, even if he's experiencing some growing pains at the moment, we're witnessing the emergence of a true African rock star. His performance style remains exceptional, and we should be so lucky to continue seeing how he refines and evolves it. 
One thing is for sure — this night was historic. The collaboration between Lady Skollie and Morena Leraba was a harmonious marriage of sound and vision, the likes of which we seldom see. The atmosphere was electric! Leraba's music, with its lyrical depth and genre fusion, was a perfect complement to Lady Skollie's visually stunning pieces. It was a high-vibrational moment and truly a blessing to witness. Kudos to Lady Skollie, the Standard Bank Gallery, and Morena Leraba for allowing us to be part of such a significant moment in Joburg history.