"If you want to go quickly, go alone. If you want to go far, go together."
African Proverb
We all have to start somewhere, and in our journeys of getting to our desired destinations- it is inevitable that we may need to draw inspiration, strength or resources from other individuals who are also on a journey to their something destined. In my opinion, it would be naïve to believe that one can make it — whatever that may looks like for them — without the help and support of others. Even individuals who have seemingly made it, who have built amazing reputations, and who now stand in the position to help emerging individuals with the access they hold, may still need the help or support of their very own peers. The production of innovative and engaged work, and it's impact on the evolution of our creative industries depends on our ability to work in creative collaboration– to support each other; both horizontally (across people who are somewhat on the same level) and vertically (across well-established creatives and new comers with great talent and potential).
To further engage with and unpack this topic; I interviewed Johannesburg based art director and illustrator Rendani Nemakhavhani, who takes pride in producing work that focuses on the positive representation of Black people. Having carved out an amazing reputation for herself as a creative over the past years, she has collaborated with various artists to produce thought-provoking, captivating and culture-shifting work; thus an apt fit for this conversation. In the interview that follows; we discuss the importance of industry support, mentorship and collaboration as it relates to Black creatives and some fo her own favourite collaborations.
"I am an art director and illustrator by trade. I'm based in Johannesburg and make work that [is] centre[d] around the positive representation of Black people…I'm a dope mother fucker man."– Rendani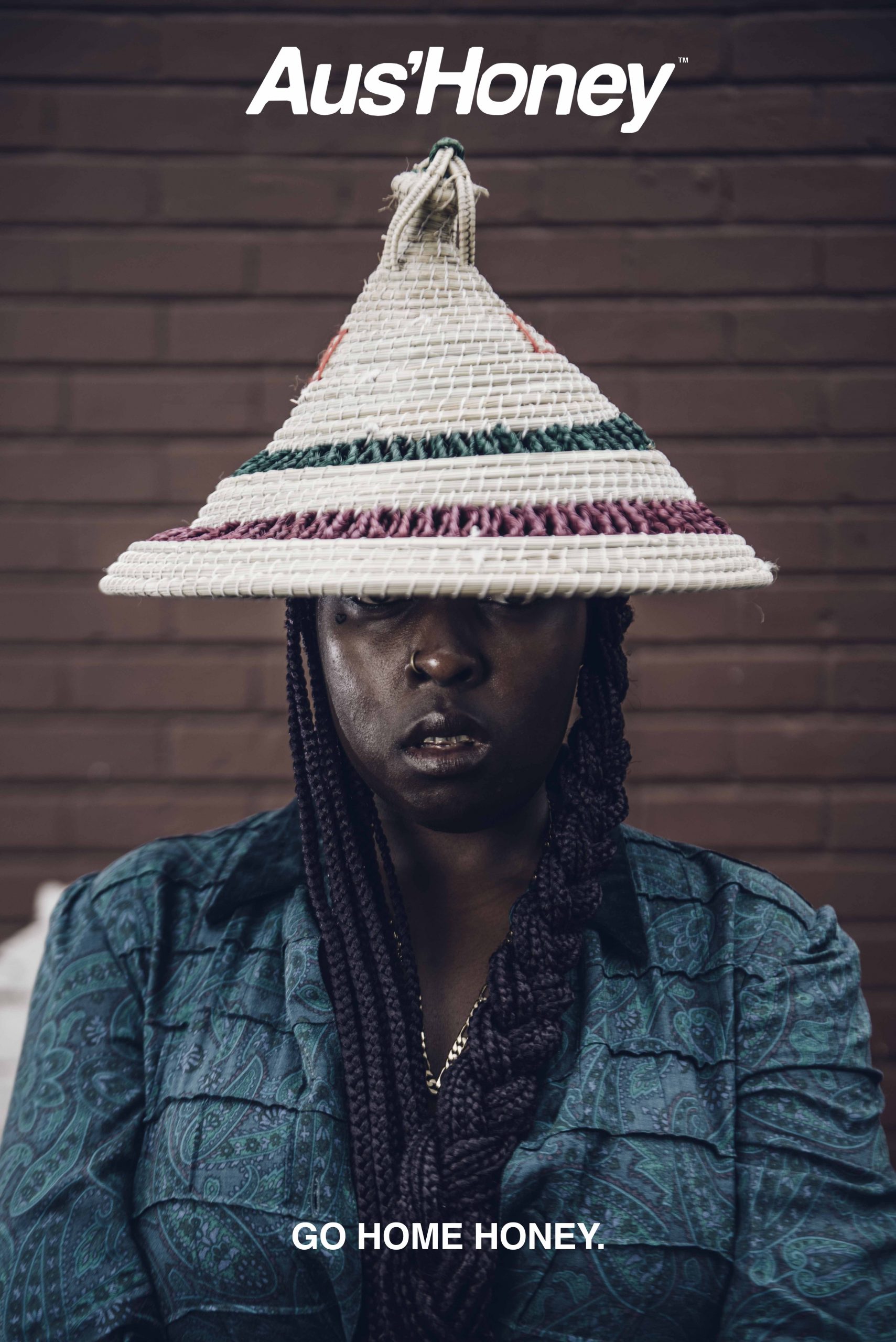 Photograph by Kgomotso Neto
Losego Motshele (LM): You are undeniably a talented creative. I think your work precedes you and over the years you have carved out and built an amazing reputation for yourself. How important has the support of your industry peers, fellow creatives and community (virtual/ or not) been in your journey thus far? Do you think your journey would have been the same without this support structure relationship?
Rendani Nemakhavhani (RN): Thank you so much, I feel seeeeeen. I'm so grateful for the people who have been on this journey with me over the years. It's been daunting and rewarding all at the same time. I have basically always felt like my work is not cool or relatable enough, but there are people who constantly push and remind me that those thoughts about myself are most definitely not true at all. That kind of support has definitely kept me going and always makes me want to be better versions of myself in my work. People have definitely helped with spreading the word about my work, I could never be able to expand without people. I guess it's a 50/50 kind of relationship. I make and give, and the people receive and share.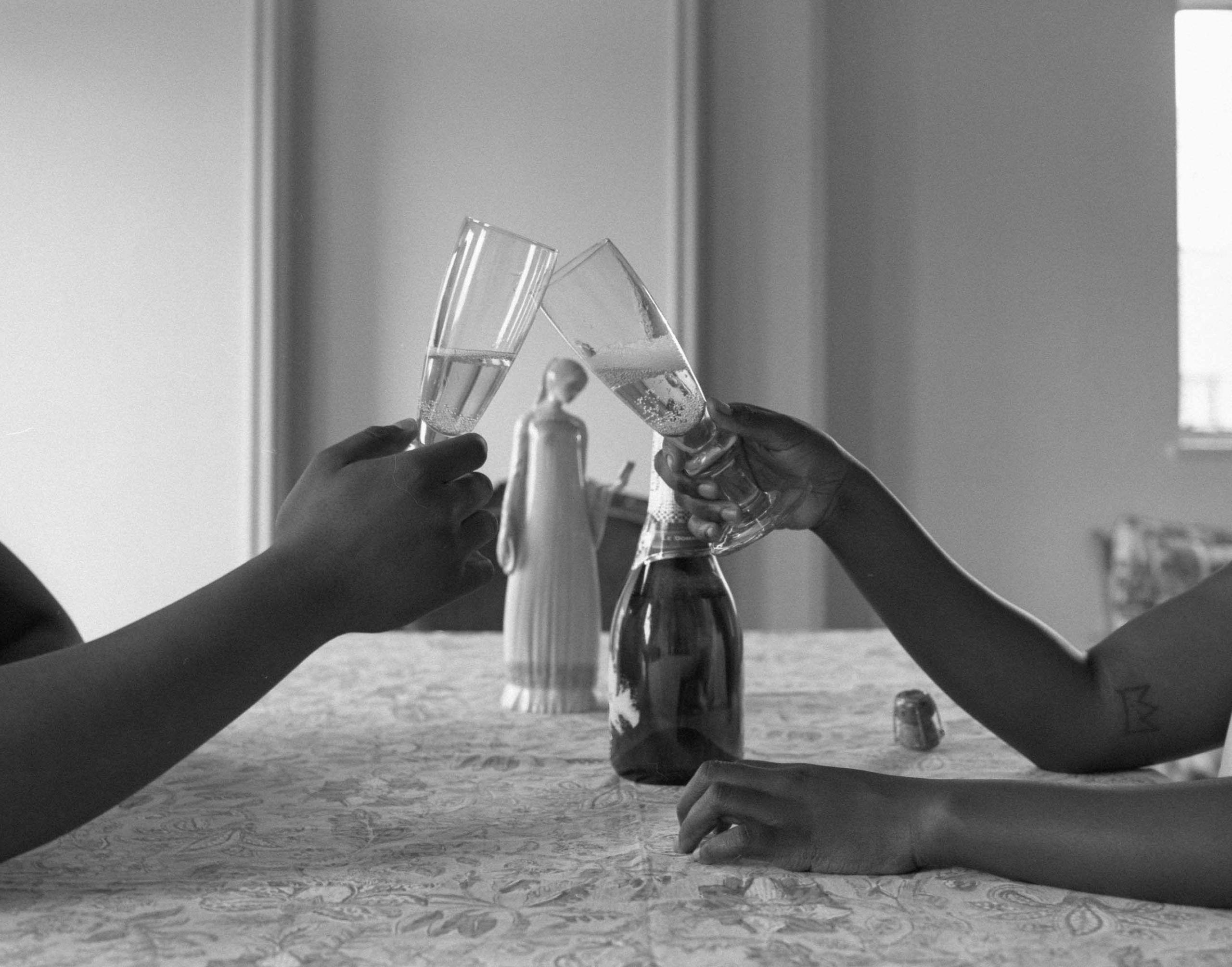 Photograph by Andile Buka
LM: Do you think the South African creative industry makes enough room for new and upcoming talent? … and if not why would you say this is?
RN: No. There are very few platforms (that are spoken about loudly) that provide space for up and coming talent. It's always felt like you need to compete or do what everyone else is doing to ride a wave. And I think that's where many kids get lost (in the sauce) in the hype. It feels like a popularity contest half of the time. There's no room for making mistakes or for process. Everyone is about numbers and not really [about] substance, a quick turn-around time [it's] like we're working towards being the best worker in the factory. As a person who also works in advertising, it becomes frustrating when you're looking for talent and the work you're wanting to recommend won't be bought by client because the person doesn't have numbers. So they get someone who can "influence" and we have to compromise on the quality of the work. It's mad man.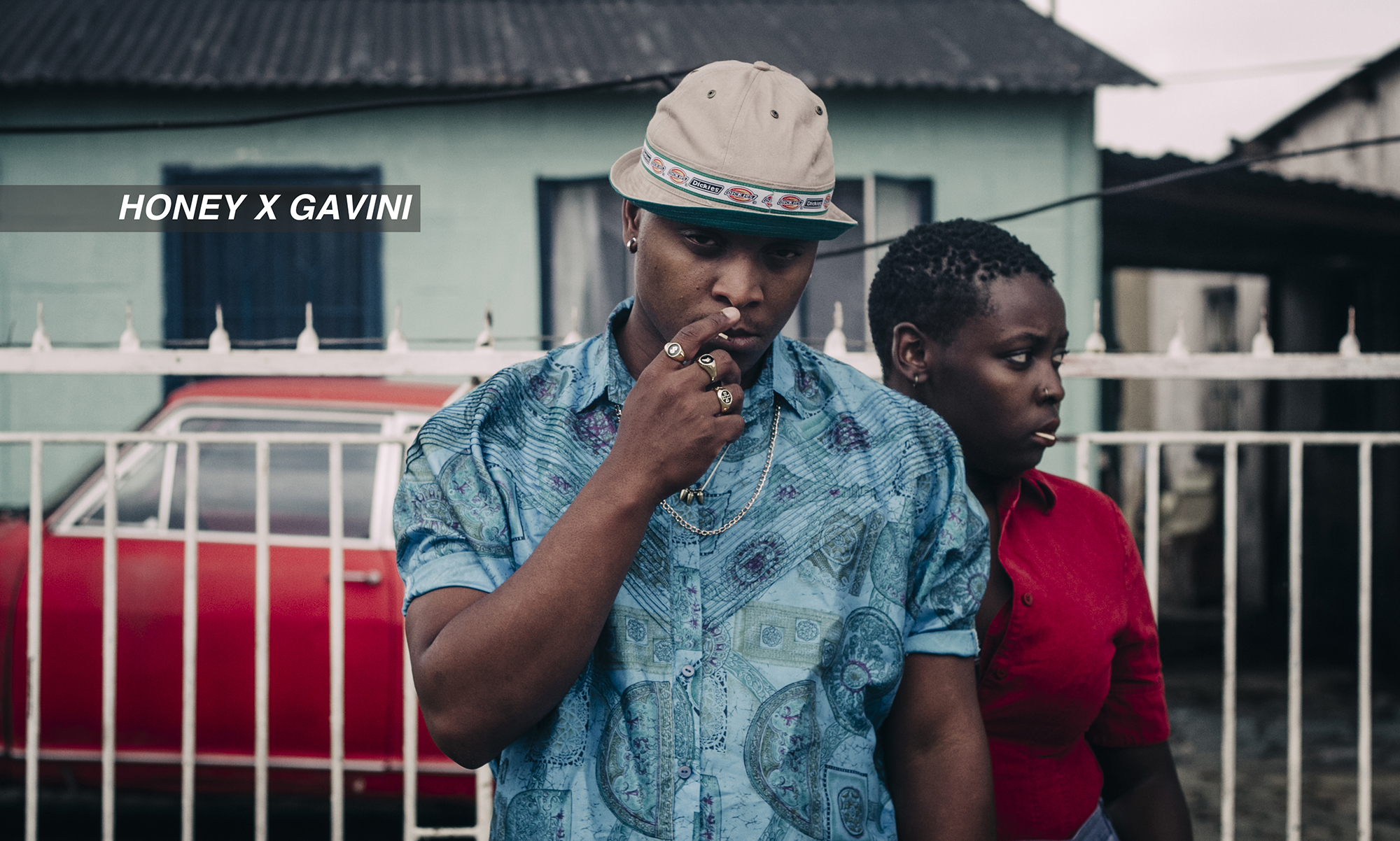 Photograph by Bantu Mahlangu
LM: How important would you say support, mentorship, and collaboration in the creative industry is; particularly with regards to young Black individuals who may not have previously been exposed to the modus operandi of and opportunities they can take advantage of in the creative industry?
RN: It's important for the ecosystem of creativity to have things like mentorship, support and collaboration for it to be progressive. Black people are slowly getting into the space where we are seeing more of ourselves in white cube spaces, but we're definitely in need of more representation in more commercial media (for lack of a better description). It then becomes critical that while we are building up the Black voice in the art scene we're also creating ways to have more accessible info about the art space. I feel like many of us are still trying to find our own voices, so we work together and we try to help each other where we can in our community. Firstly, anyone who wants to enter this art space as a Black creative needs to be able to initiate projects or [be proactive about] whatever it is they want to do. They need to start and [in] that way they can start finding ways to get to mentors or talking to other artists. Social media is a very good place to start. And I know that it's difficult for some people to always be connected, but if we're being honest… you'll find a way. We've all had to and we find our peers and mentors and help each other along the way.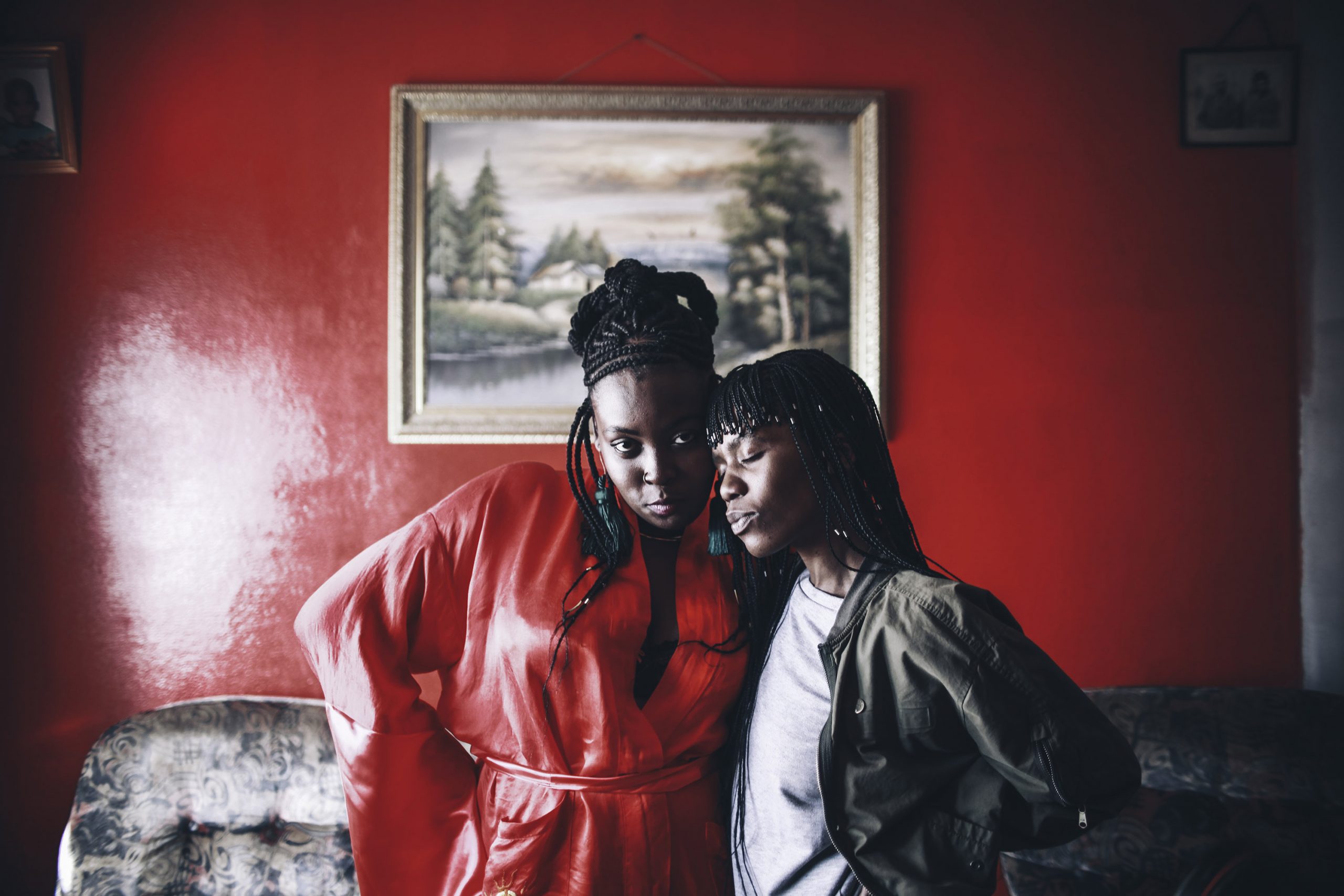 Photograph by Kgomotso Neto
Collaboration is without a doubt the key to all of us succeeding. Everyone's network coming together with a purpose and cause is truly what we need to push and keep the culture in SA alive. And collaboration should expand beyond creativity and creatives. When working for brands, for example, it's important to consider the various players in the process of making commercial work. We basically need to have people everywhere; both on the inside as well as on the outside. This keeps the work flowing. This is one way to support young Black creatives. Everything else is truly up to us and the people who came before us. Having a mentality of abundance is important in helping us all grow.
LM: What have some of your best/ favourite collaborations been thus far? Please briefly tell me about them, what inspired each of them, and who you worked with?
RN: Wanda Lephoto x Bone soda: I'm a sucker for tees.
All Hail The Honey: obviously, lol, with myself x Kgomotso Neto.
All Hail The Honey x Andile Buka:That was so pretty, if I must say so myself.
Anything that Baloji has done with anyone really always makes me happy.
Lunga Ntila x Artclub and Friends was mad dope. Yeah those are the ones that come to mind now.
All Hail The Honey has been the biggest collaborative project I've worked on, it's also been the best one for me. Working with all the people I've worked with has been an amazing experience. In this photo novela we worked at changing perspective and telling a more positive version of the Black story. Making work with Andile Buka and Nonku Phiri on one of her videos (it was never released) was so dope. AHTH x Smirnoff was also pretty dope. I hope I can work with Daily Paper and Free The Youth one day.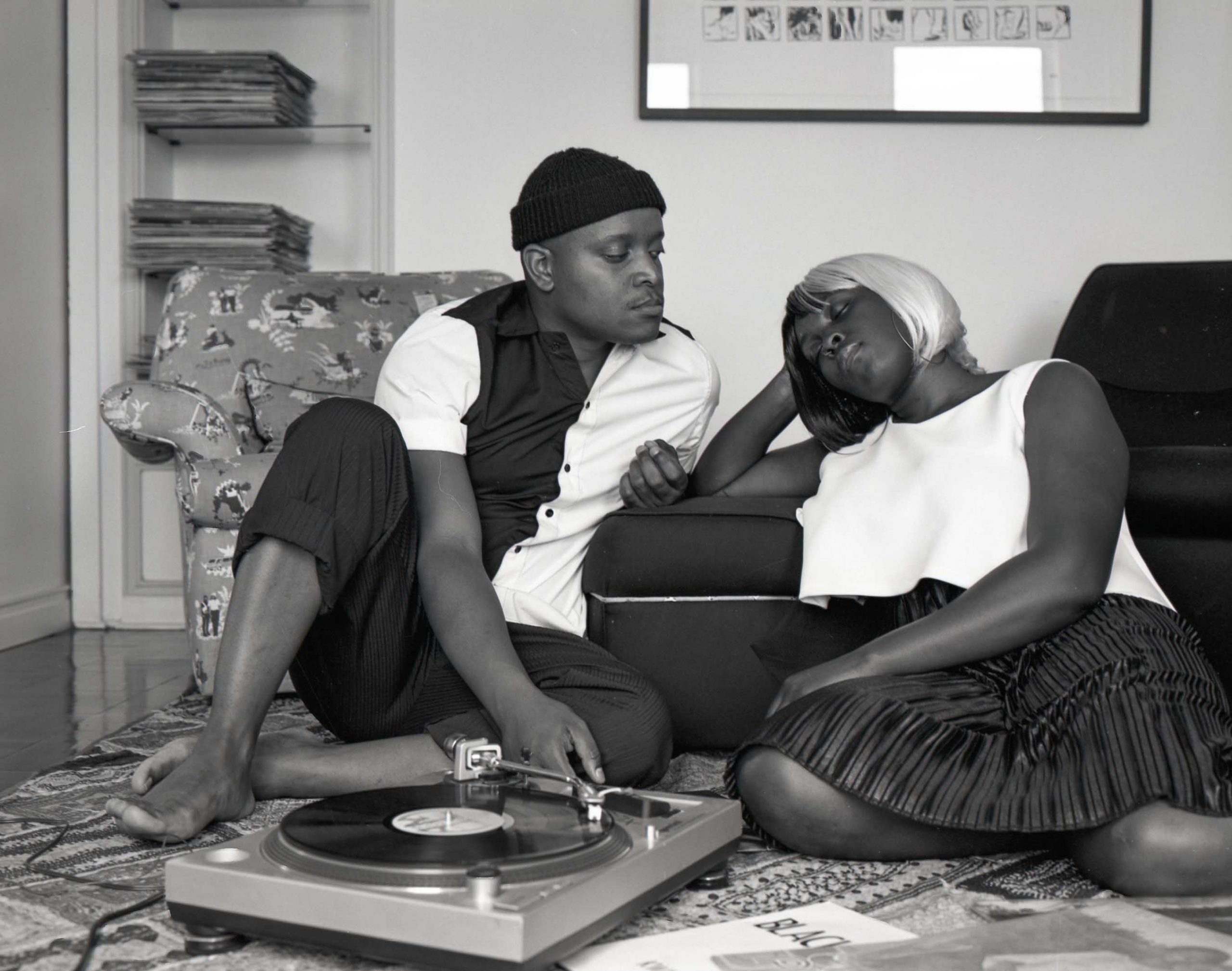 Photograph by Andile Buka