TW: Mental illness; drug abuse
Gurls Talk is an online platform that advocates for mental health, women's equality and gives a voice to powerful, everyday women. The platform was founded by executive producer to the stars, Holly Gore and her best friend and face of the brand, Adwoa Aboah; as striking as she is intelligent, a modeling resume brimming with the most important brands in fashion and more recently, a global activist of her time. The London-born 27-year-old supermodel grew up with mental illness rooted in loneliness and self-loathing that saw her suffer a drug overdose, spend a year in and out of a treatment center then relocate to LA in hopes of starting anew. Primarily focused on mental health and bringing women's topics to the fore in an uplifting light, the Gurls Talk brainchild was conceived by her and Holly in 2016.
The myriad of factions that make up Gurls Talk are incredibly pragmatic, refreshing, and all-inclusive. It gives all women the opportunity to share their writing and artworks on the website; this can range from affirmations, inspirational stories, poetry, illustrations or photography. They create short films centered on the woman's mental health journey, they have art installations and exhibitions and their more widely-known department, the Gurls Talk podcast is in full bloom. Having first gone live on November 23 2018 accompanied by the description, "Your regular source for fierce female chat", the podcast features an array of easy listening, thought-provoking interviews with stars like Serena Williams and Jorja Smith on how their womanhood and global successes intersect. In keeping true to the platform, Adwoa predominantly speaks to non-celebrities sharing stories of courage, self-actualisation in the face of adversity and insecurity. Some of my favourite listens were the interview with a woman who goes by the name JJ, the first ever black, Muslim, hijab-wearing soccer referee, a woman who was the only black girl in Cambridge University in her time and a chat with drag superstars and internet sensations, Tom Glitter and Chiyo Gomes.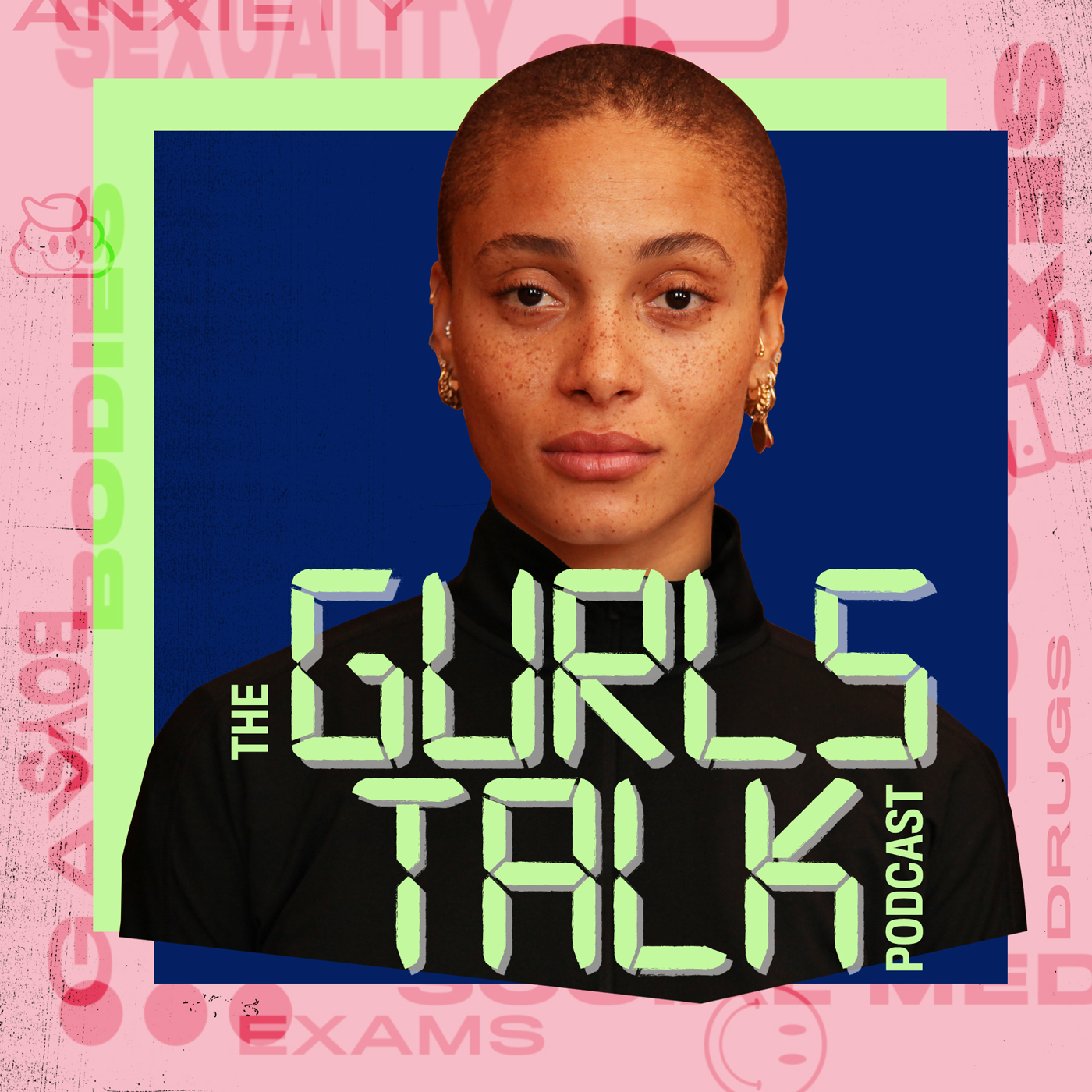 Not only is their official website one of the coolest ones I've visited in a long time – featuring a hotline and message board where you can ask for advice on pretty much anything and get a personalised response – Gurls Talk also hosts events in different cities around the world. In the form of panel discussions, festivals, poetry slams and motivational talks, Adwoa, along with other influential people and collaborators such as i-D Magazine and Adidas, spread the culture of femme positivity with fire at their heels. Needless to say, as a brand, it's gone global. After only 4 years up and running, Gurls Talk already has a base in LA, New York and London.
The very essence of Gurls Talk is giving women the confidence and support to speak about things that are otherwise denounced and that's why the rise of platforms such as these is so important. Girls don't really get any attention outside of our physical appearance or suffering. It's emotionally replenishing and hopeful to see a platform embrace most victorious and even, the most embarrassing experiences of womanhood as shame-free and easily conversational. Adwoa told Vanity Fair that, to her, Gurls Talk is "everything I ever needed when I was at school," and I can't help but root for her, Holly and the Gurls Talk platform for turning what they needed then into what young girls have now as it becomes more evident, daily, that the only true allies to women are other women.