After months of creativity explored by the Ambassadors and their nightlife-changing residences, Jägermeister Night Embassy Joburg has come to an end.
From 2021 to 2022, the city of Johannesburg witnessed the four individuals and collectives — dubbed the Ambassadors of the Night — Unmuted., Other Village People, Kombonation and DORMANTYOUTH offer Johannesburg's nightlife something it had not seen before.
However, the residencies did not end without one last opportunity to enthral, as the assigned Creative Board and Ambassadors were given R10,000 and prompted to develop a fashion story that speaks to nightlife through diversity, safety, and freedom of expression. The theme: Everyone has a place in the Night.
Using the idea of 'Freiraum', the interpretation could take on any format on the Saturday of 16 July – during the NE-J closing event.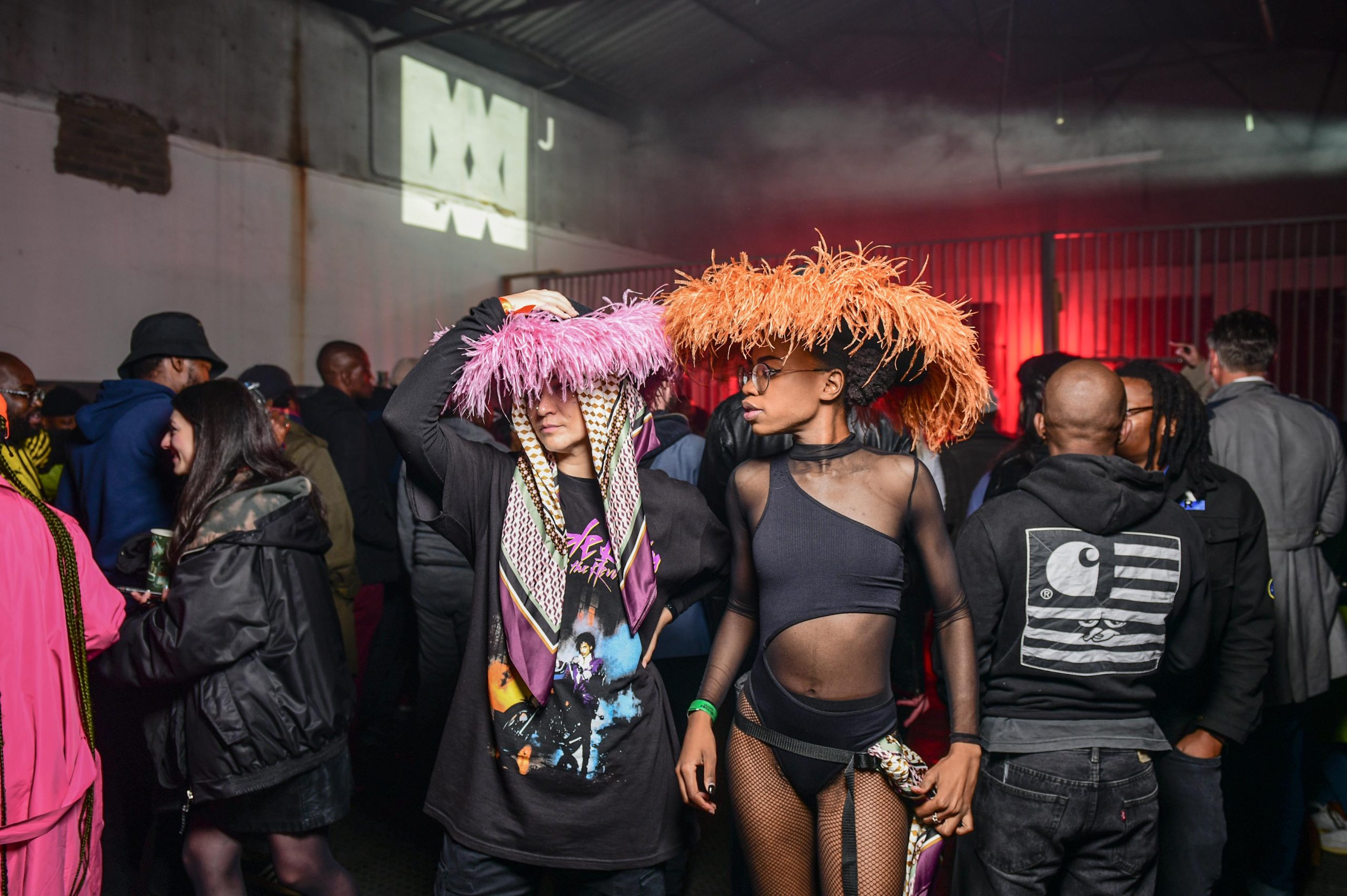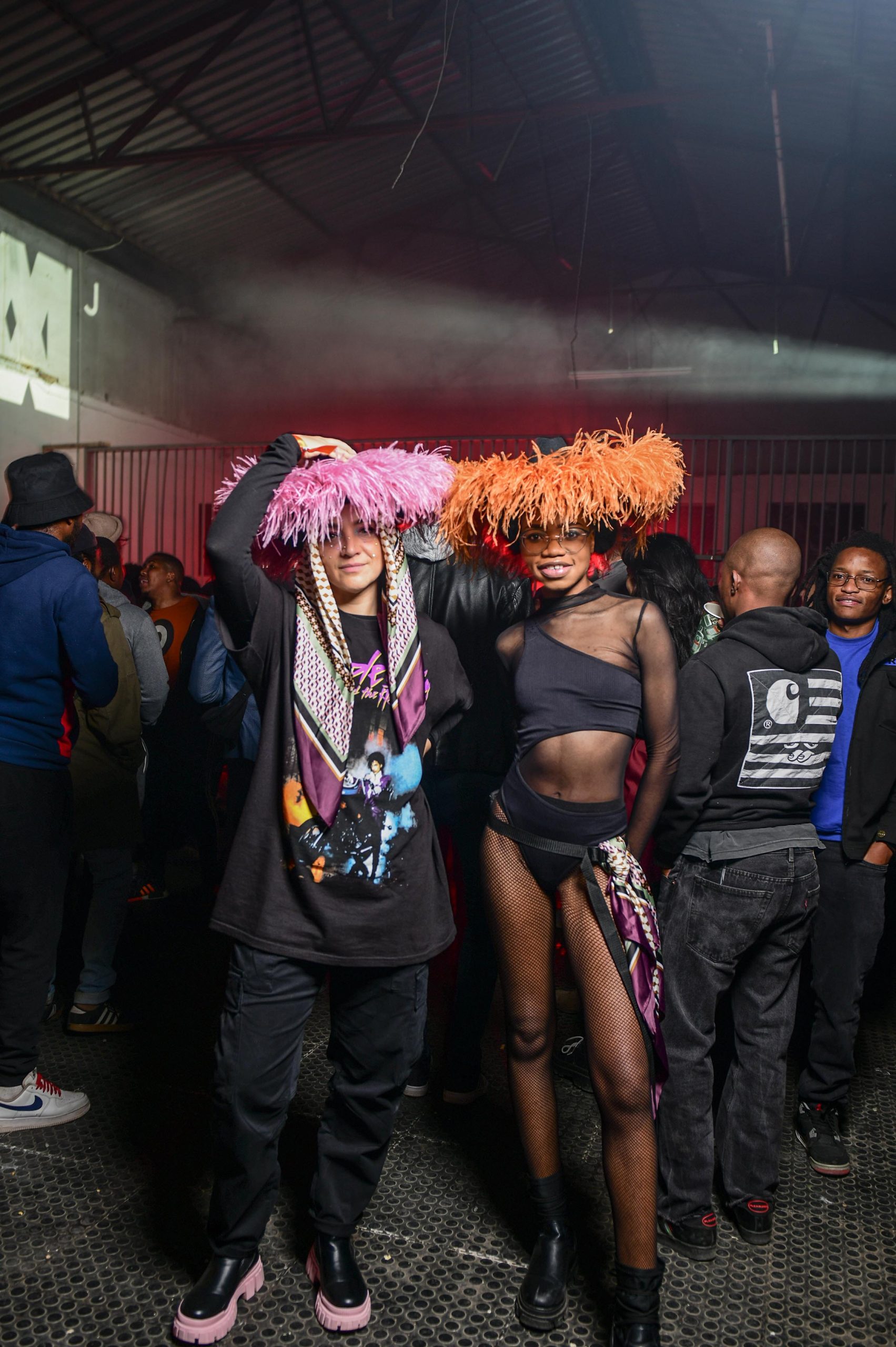 Kananelo Kabelo Sello and Kgotso Selomah established Kombonation in 2018. The Soweto-based pre-to-post production start-up, Kombonation, specialises in authentic and unfiltered visual storytelling.
Additionally, they design clothing that displays their photographic prowess and conveys the stories that are both contained in and extrapolated from the images.
Honing in on design and fashion, Kabelo and Kgotso took this as an opportunity to celebrate their community and roots.
Kgotso recounts all of the people who have supported and continue to support Kombonation and says that this last effort was to embrace them and create something that they too could enjoy. The Kombonation arrived, dawned in white and black designed overalls.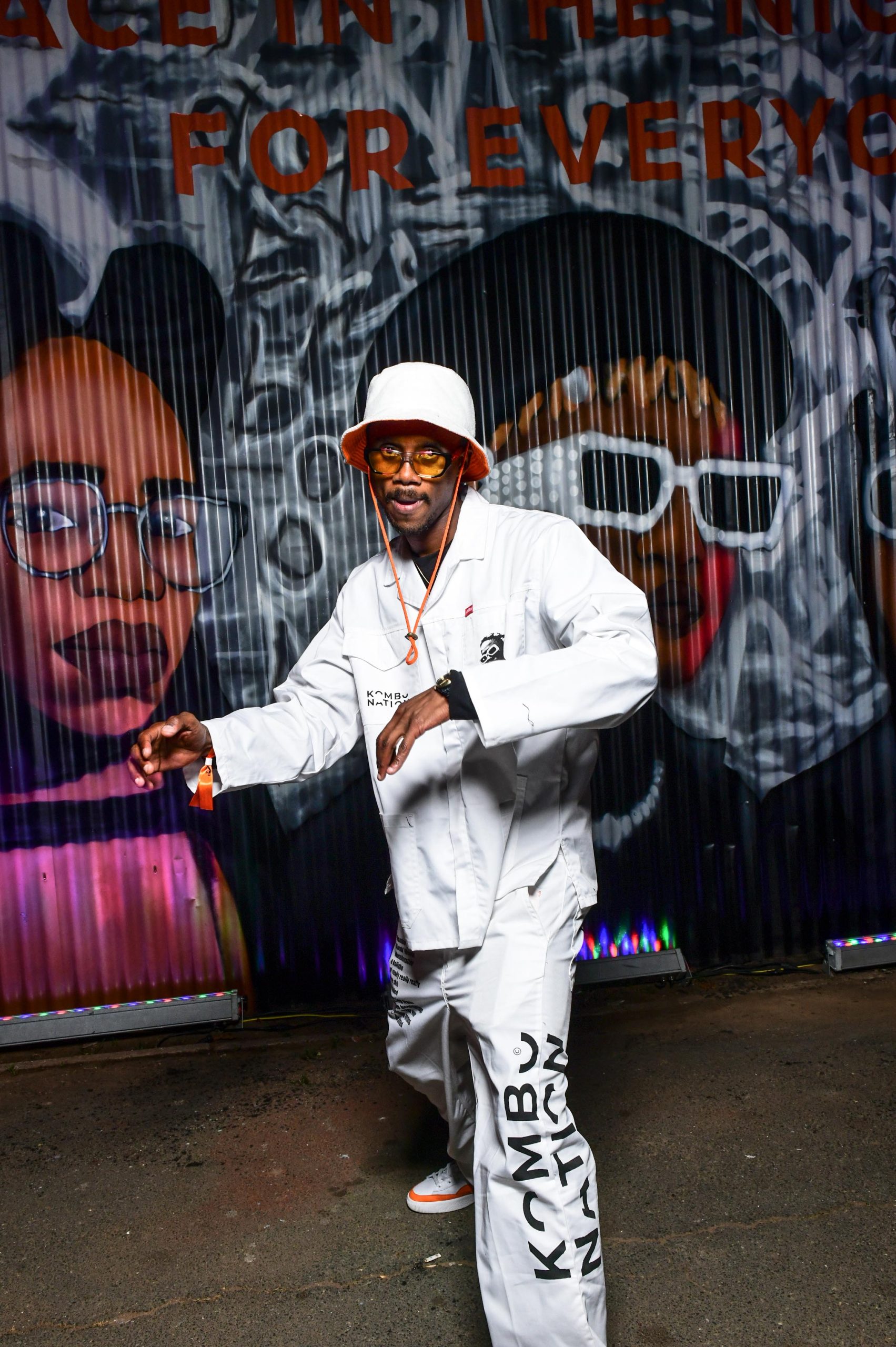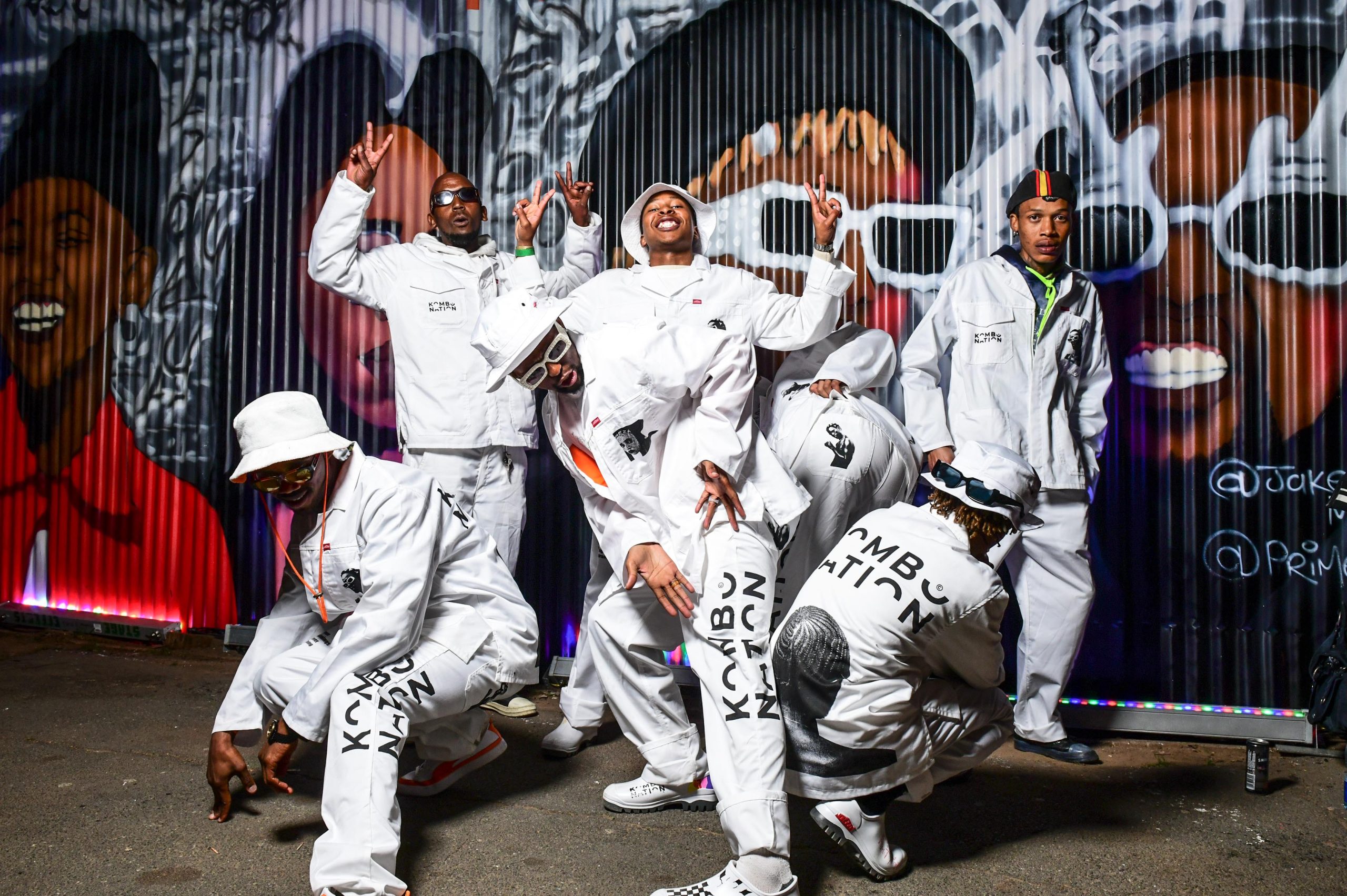 What began as Unmuted. Records in 2017, has evolved into a network of forward-thinking businesses, including a live/events/tour management and bookings branch called Unmuted.
It has also evolved into a hybrid independent label that produces for up-and-coming artists.
Merchandise was the chosen form of activation for Unmuted. The team dawned and passed t-shirts and whistles to the partygoers, in an appreciation for the brand and the encouragement of safety and expression in South African nightlife.
Unmuted. was the first of the Ambassadors to host their residency back in 2021 alongside Other Village People, with Kombonation and DORMANTYOUTH carrying on recently in 2022.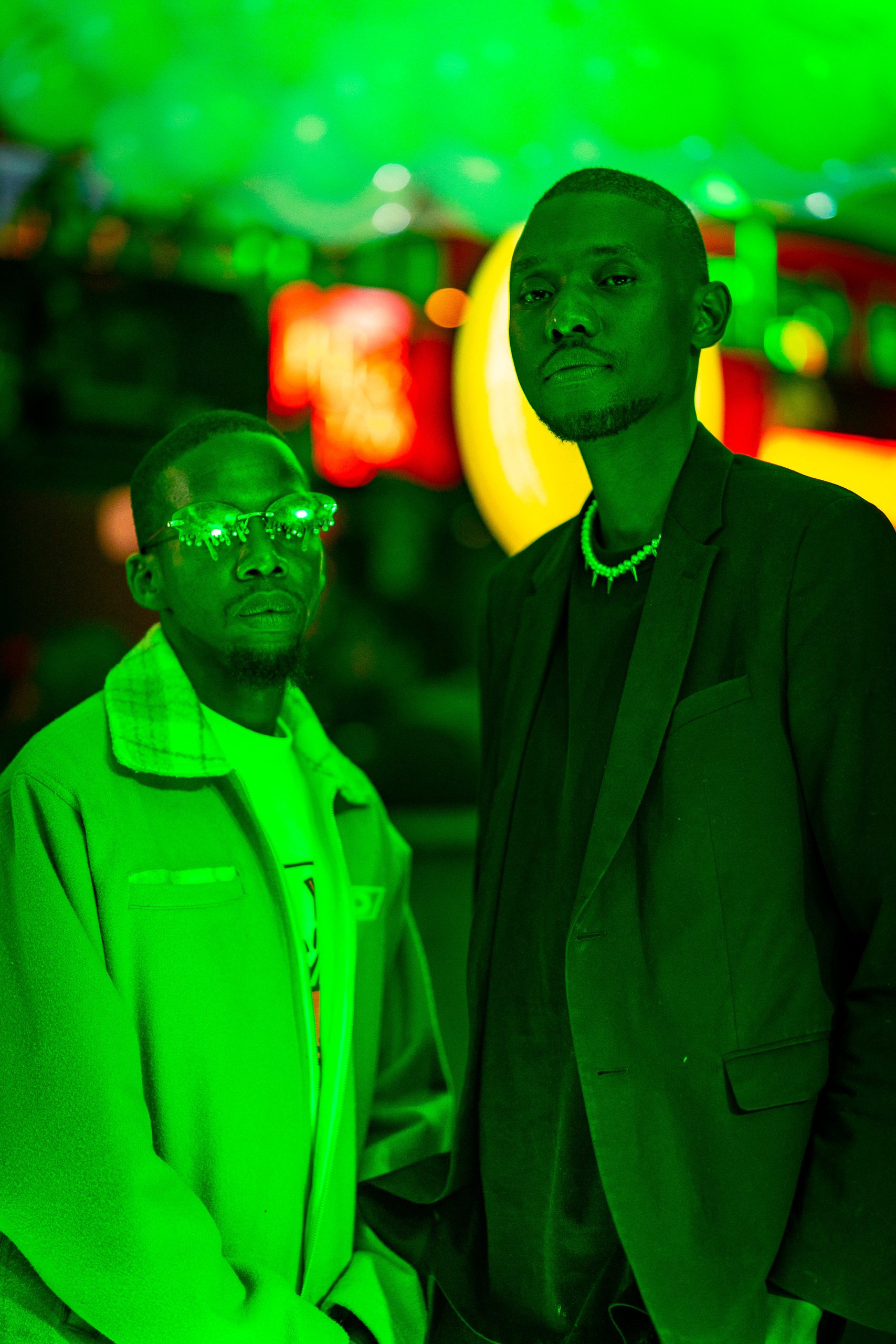 Speaking of Night Embassy Joburg, Unmuted. share:
This has been an absolute dream. Through this experience, we have been exposed to so much that we didn't know and at the same time we've been made to feel and be more confident in what we do know. Besides the obvious financial injection, being an Ambassador has, it s providing us with new ways of thinking and working that we would not have been exposed to.
DORMANTYOUTH — Thelma Ndebele — is a non-binary DJ and Master of Architecture student interested in using music as a living archive of space and a different way to translate place.
As a result of their studies and observations at the GSA, they now see music as a measure of location, particularly in bars and other gathering places that are home to (sub)cultures that can be recognized by the music that is created and listened to by those social groups.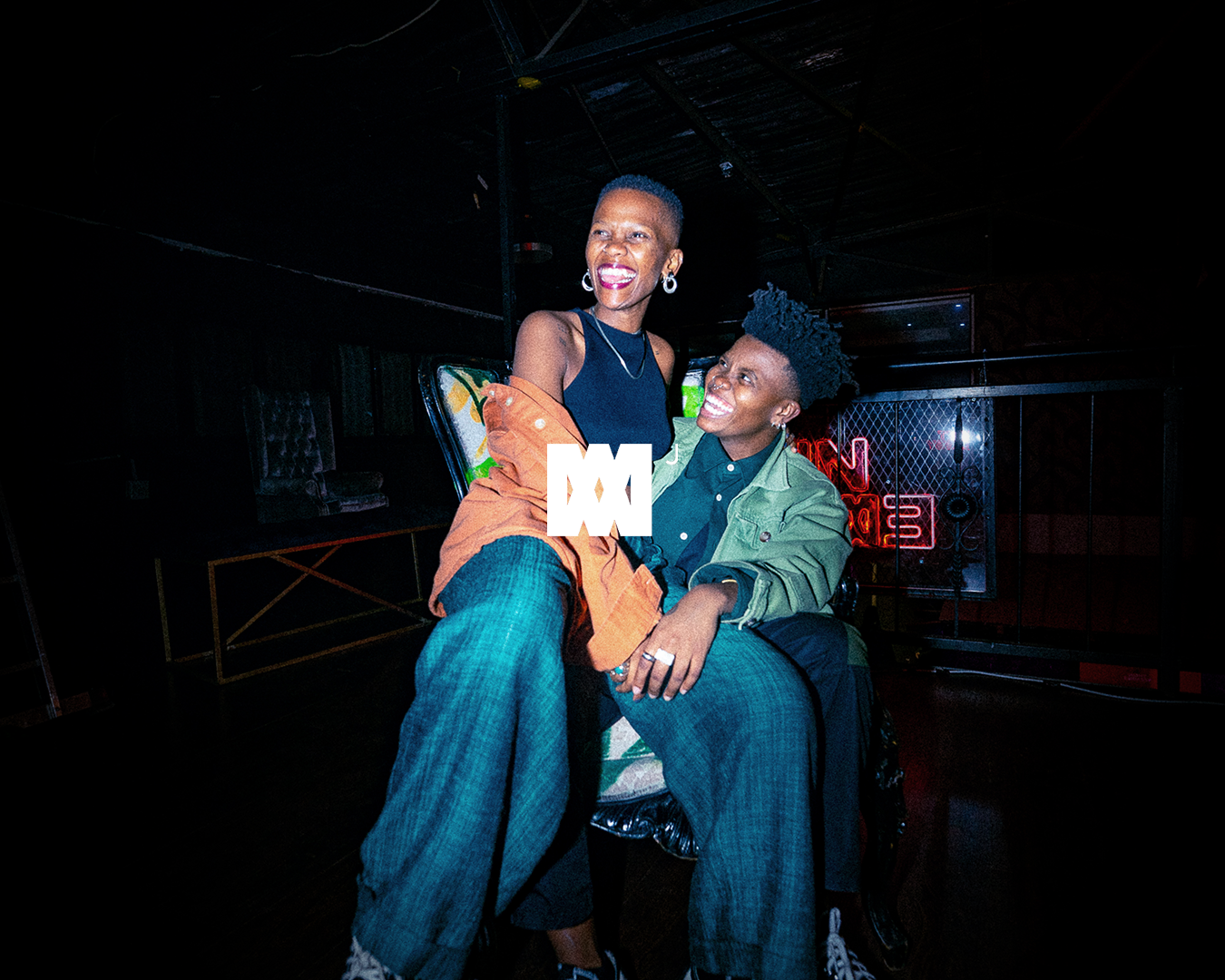 Fresh off the last residency – their 'Groove Biennale' – Thelma arrived with Jana Hamman and Thuli Keupilwe to complete the brief. Jana gave more insight into their choices and said:
The brief for the final event was as open as the word 'Freiraum' suggests, but had to relate to total freedom of expression in the night, and obviously, Johannesburg partygoers are known for their bold, brave, totally unique and unapologetic style.
For Thelma, Thuli and I, we wanted to wear something super impactful but also locally made, and somewhere along the lines, the loose concept of the 'Groove Cowboy' emerged. The Cape Town milliner Crystal Birch created our custom-made cowboy hats with ostrich feathers — and the rest was up to us to dress them up or down in terms of our own personal tastes and interpretations.
Other Village People (OVP) — founded in 2016 by Andiswa Dlamini and Kefiloe Siwisa — provides opportunities for LGBTQIA+ communities to feel liberated, live authentically, connect, celebrate, and discover their community.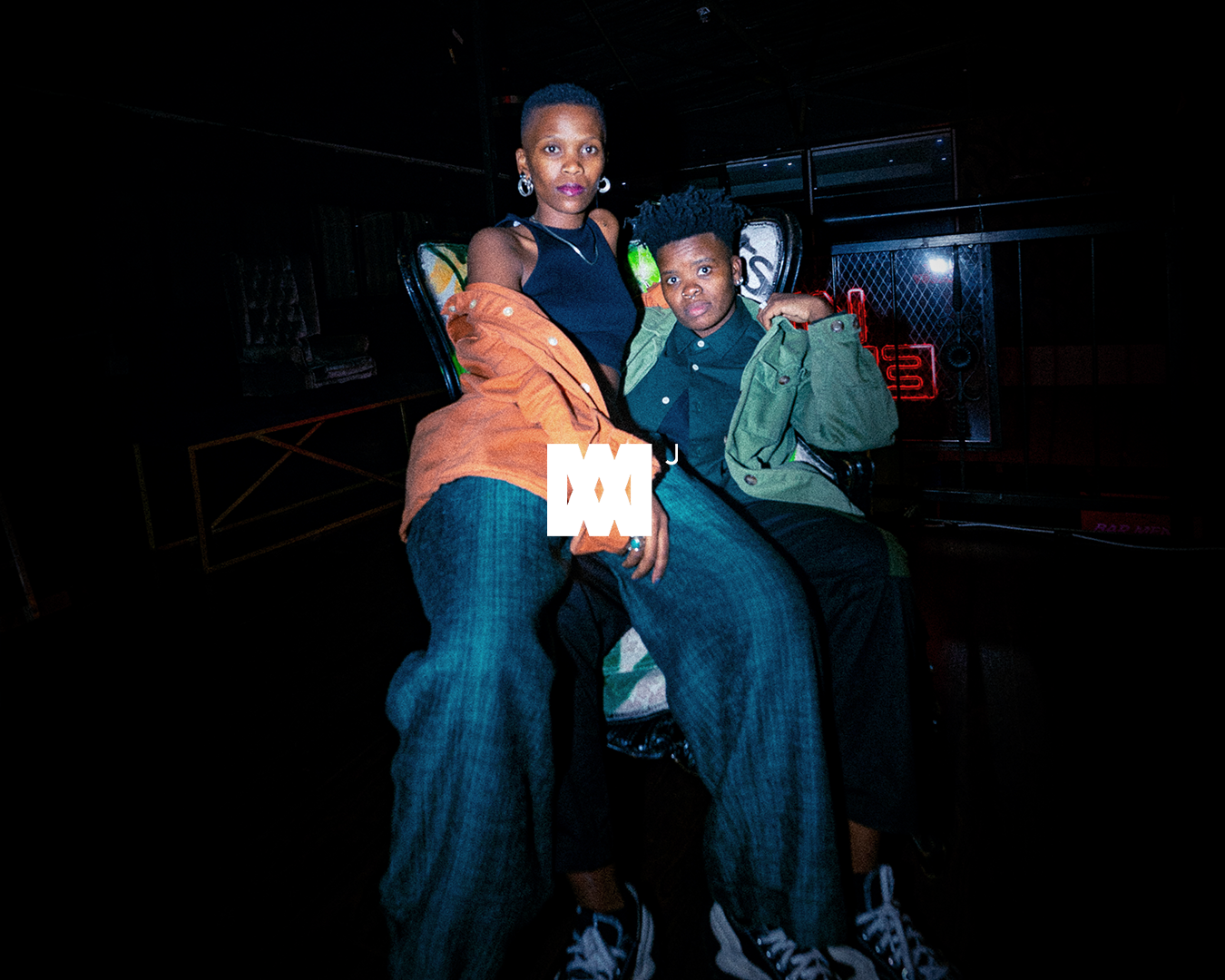 'Queertopia' was the chosen name for their residency, having conceptualised it around the idea of 'Freiraum' for Queer folk. Speaking of their activation this past Saturday, Kefiloe mentions:
For the NE-J closing party we created a video using collaged portraits of people that have attended past Other Village People events. These collaged portraits of everyday people from our communities was our way of unravelling stereotypes around what being queer 'means' or 'looks like'.
We feel that the representation of 'queerness', particularly in the media, is often limited or lacks nuance. We wanted this piece to serve as a reminder that there is no singular expression of 'queerness'. To be queer is part of ones lived experience; how one moves, thinks and feels through the world, it is not an aesthetic.
How can we ensure that the intrinsic multiplicity of being queer, of being a human who also happens to be queer, is not stripped to merely aesthetics? How do we find ways to validate and celebrate the intersectional and limitless nature of our communities?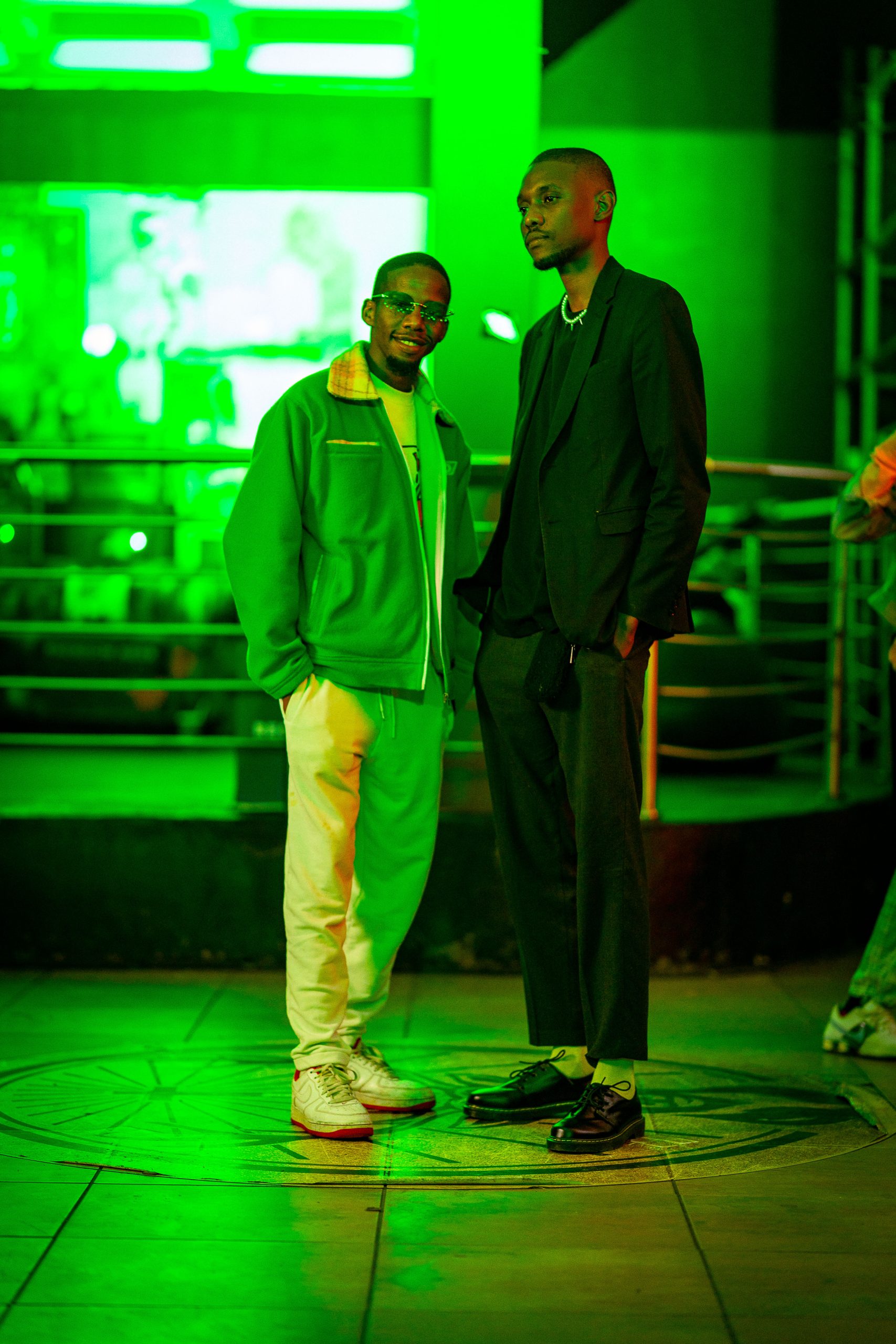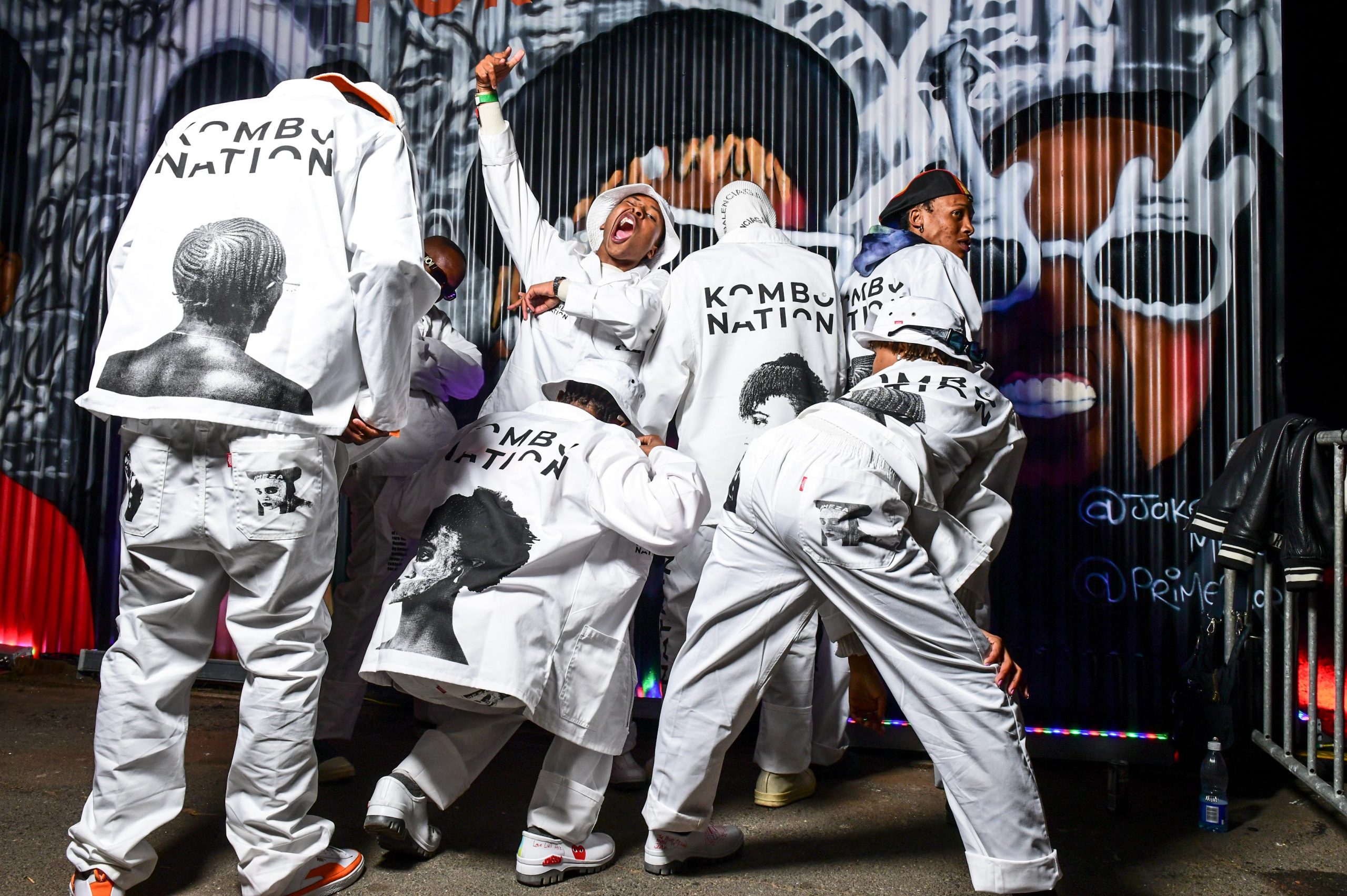 That concludes the story of Night Embassy Joburg.
The past summer and winter in Johannesburg have been memorable for celebrating the culture of nightlife.
The global pandemic has severely hampered nightlife around the world after bringing it to a standstill. Despite everything we've been through, nightlife continues to play a significant role in our society.
It is a space that fosters imagination, encourages experimentation, and rescues us from any deep futility we may be experiencing. These are the principles on which Jägermeister's Night Embassy is based.