Every afternoon, Ndiaye would leave his friends and family as they sat around their shared bowl of the traditional Senegalese lunch dish of rice and fish. Instead of wasting time eating, "Patina," as he is known to most everyone, would leave the seaside neighborhood of Ngor Village and wander off shirtless, with a surfboard under his arm.
Dominant History often leads us to believe that the beginning of most if not all — awe-inspiring, creative or imaginative things — is through whiteness. From monumental scientific progression, philosophy and even things of leisure and art. Surfing is one such cultural and sporting activity which has also fallen prey to this type of whitewashing — moved so far away from its origins in the Polynesian Islands — that imaging a surfer who isn't blonde-haired, blue-eyed and tanned could become a difficult exercise of the imagination — although it shouldn't be. Now, attempt to imagine a vast culture of surfing and a community of surfers thriving on Senegal's coastal edge — riding the swells breaking on Africa's westernmost tip. As a child, in land-locked Johannesburg, I spent hours and hours year after year pouring over the pages of SaltWater Girl Magazine; and I don't recall ever coming across a face that resembled my own. Not even close. The waves being made in the world of surfing by Senegalese individuals are starting to be acknowledged beyond the country and its coastal city of Dakar, ironic that this is only happening now, since the country itself has been part of suing culture's tapestry since its features in the 1964 surfing movie Endless Days.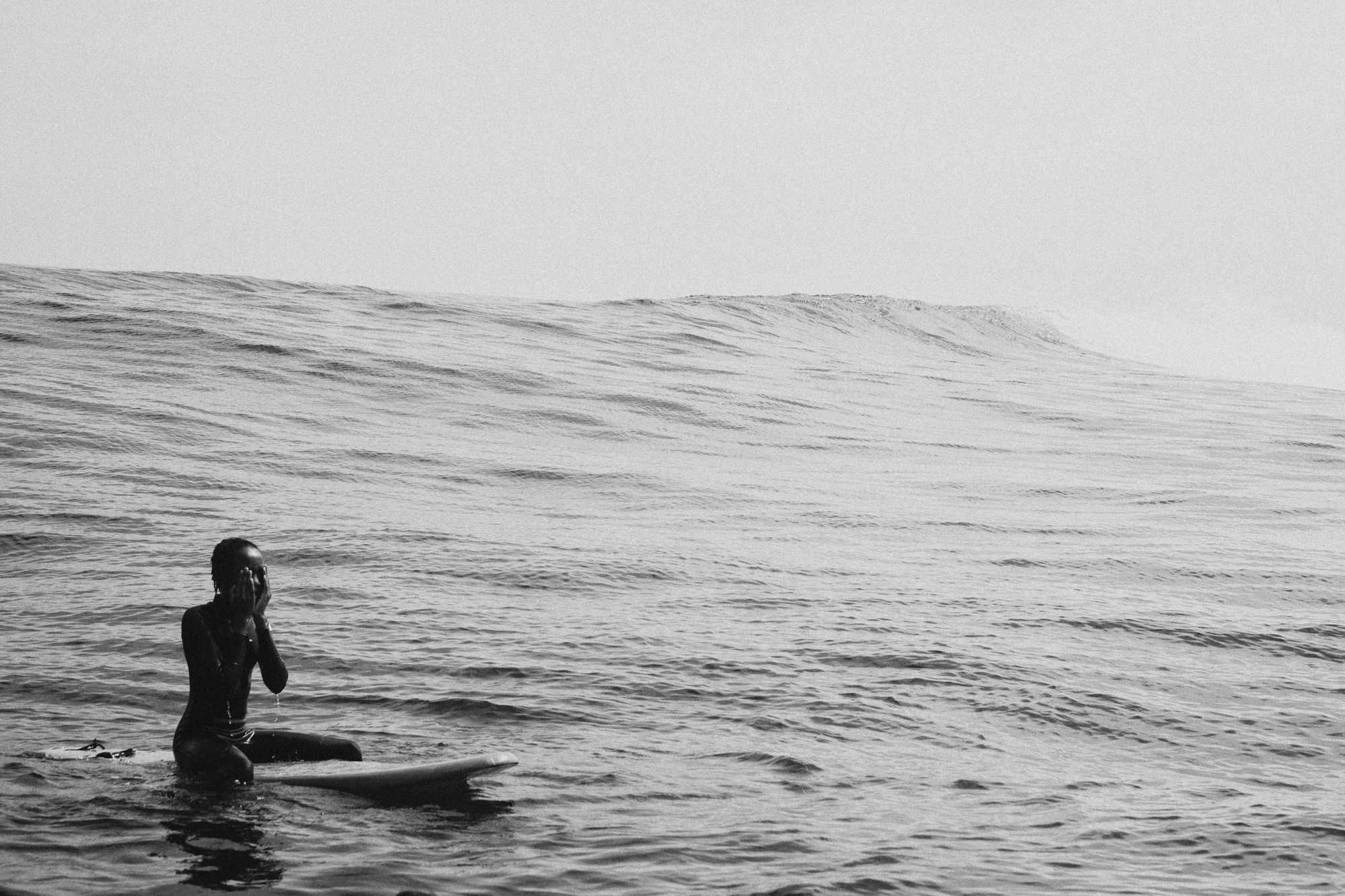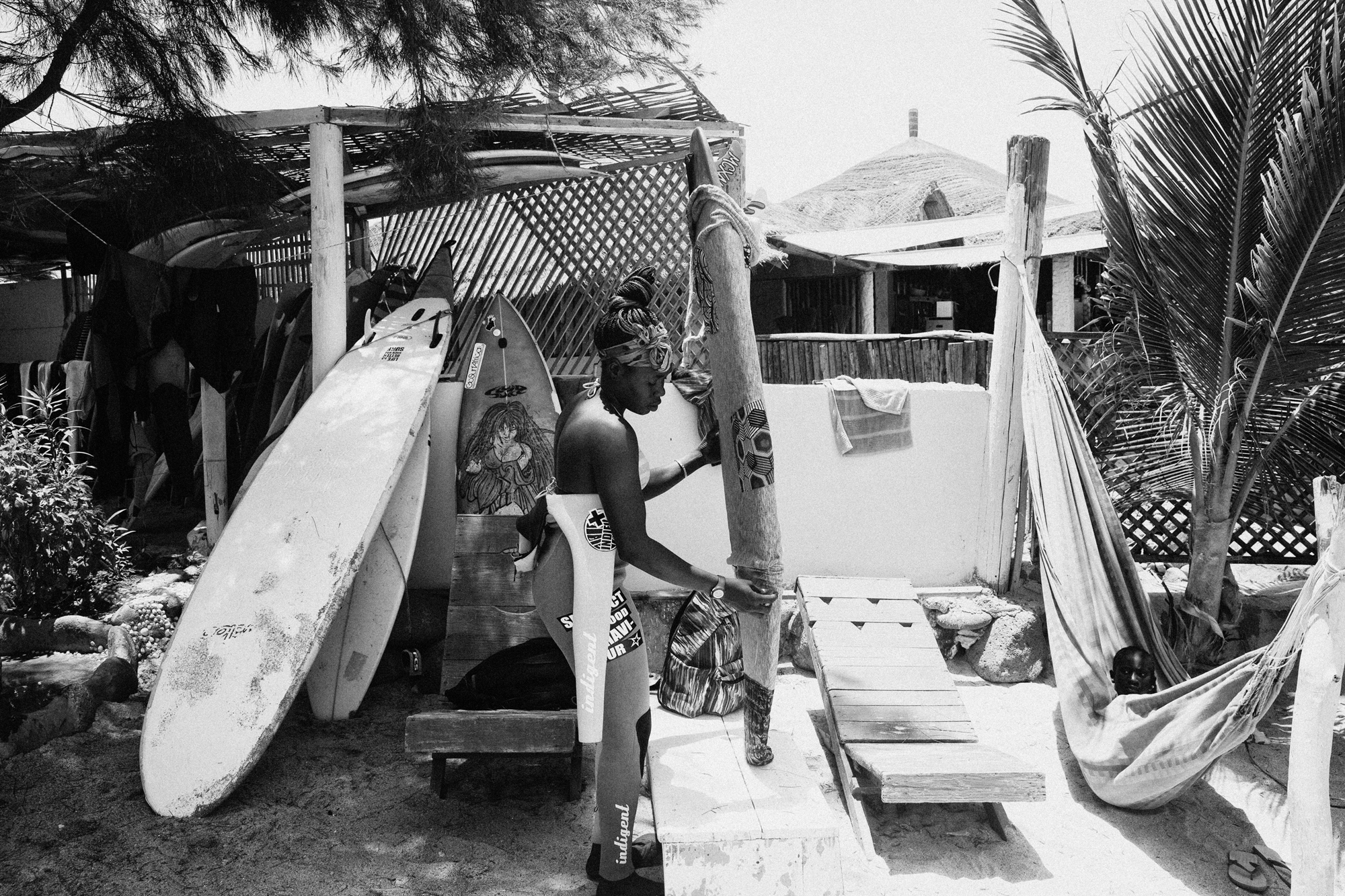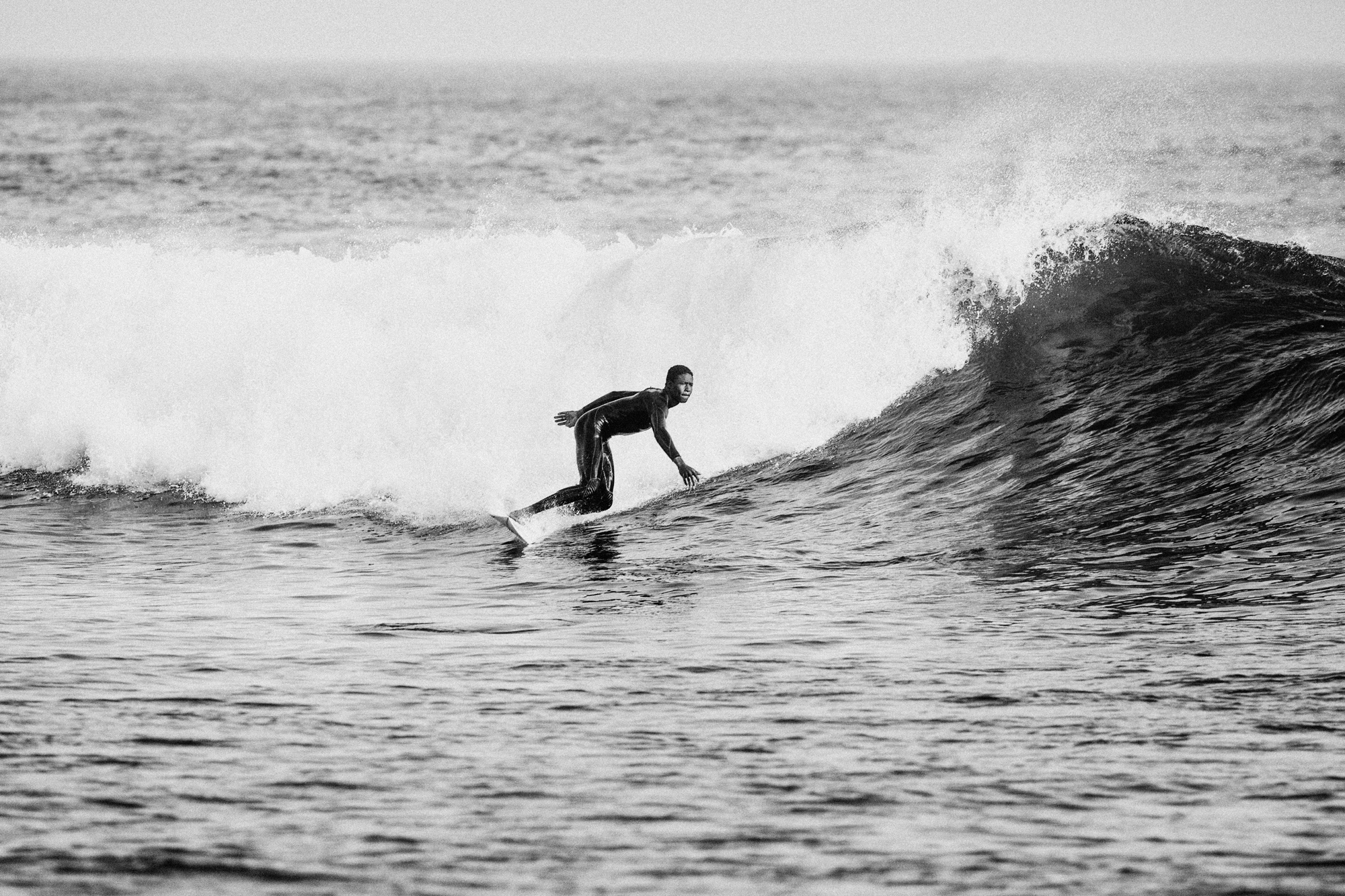 2017, saw surfers from the country competing for the first time in the World Surfing Games. Ideally situated as the western-most point on the continental landmass of Africa, the coast of Senegal is graced with strong swells from all corners of the Atlantic Ocean, making it an ideal location for surfing. Although the number of surfers constantly riding waves in Dakar is estimated at around 3000, it was illuminating to gain insight into some of the cultural barriers faced in trying to grow the sport — shared in an interview with the International Surfing Association by Senegalese National Surfing Coach Rene Laraise:
Some cultural factors used to be a barrier for girls surfing; such as [the belief that] they belonged [in] the kitchen and [should] dedicate themselves to staying at home learning with their mums and grandma how to take care of their future house and husband. Time has changed, [so have] minds and as they are still learning the basics of housekeeping, they [can now] choose what they want to be or do. Now they are in almost every sport. There's a good crew here of Ngor and Yoff natives having fun and sharing the waves with us! The economical barrier is still the big issue in having more surfing athletes. The surfing gears are still out of reach for the majority of the populations. We're lucky some big surfing brands are coming and offering sponsoring to the kids.
With the Youth Olympic Games coming to Senegal in 2026 and with surfing now being included on the list of competitive sports being played there — it will be interesting to see what type of impact and influence the event will have on how far knowledge of Senegal's surfing culture will spread across the world. More than that it will also be interesting to see the affect and effect the even will have on the growth of the sport and of its support both internally within the country, but also on a global scale.