Few know that ACNE is an acronym; meaning Ambition to Create Novel Expressions.
Johnny Johansson's ready to wear label, Acne Studios, continues to refine its repertoire since its inception in Stockholm in1996. It is hard to imagine that Acne has been in the game for 25 years—as it remains a truly relevant luxury house that is still reminiscent of its underground beginnings—even now as they continue to show seasonally at Paris Fashion Week. To remain a stronghold in a flailing industry, one has to envision a brand as an anchor for their customers to cultivate a unique aesthetic expression; to live and breathe in a landscape of objet d'arts. This is something Acne continues to execute without fail responding not to trends, but rather creating them. The current mullet craze has been on the Acne runway for a few years already—and the newly coveted extended square toed boots once touted as clown shoes? Acne. Having grown exponentially into an international phenomenon, it is no wonder that Acne Studios boasts a fascinating fabric archive from collections past. Without opting to employ "sustainability" as a leading strategy—read insidious marketing farce of the fashion economy—the studio has instead recently released season 2 of their "repurposed" collection. Using excess leather and denim found in the archives, ACNE has launched an exclusive collection of four garments paying homage to USA mid-western aestheticism. A collaged printed blouse, denim jacket, zipped trousers and a carmine red leather mini-skirt all form this up-cycled fashion quartet.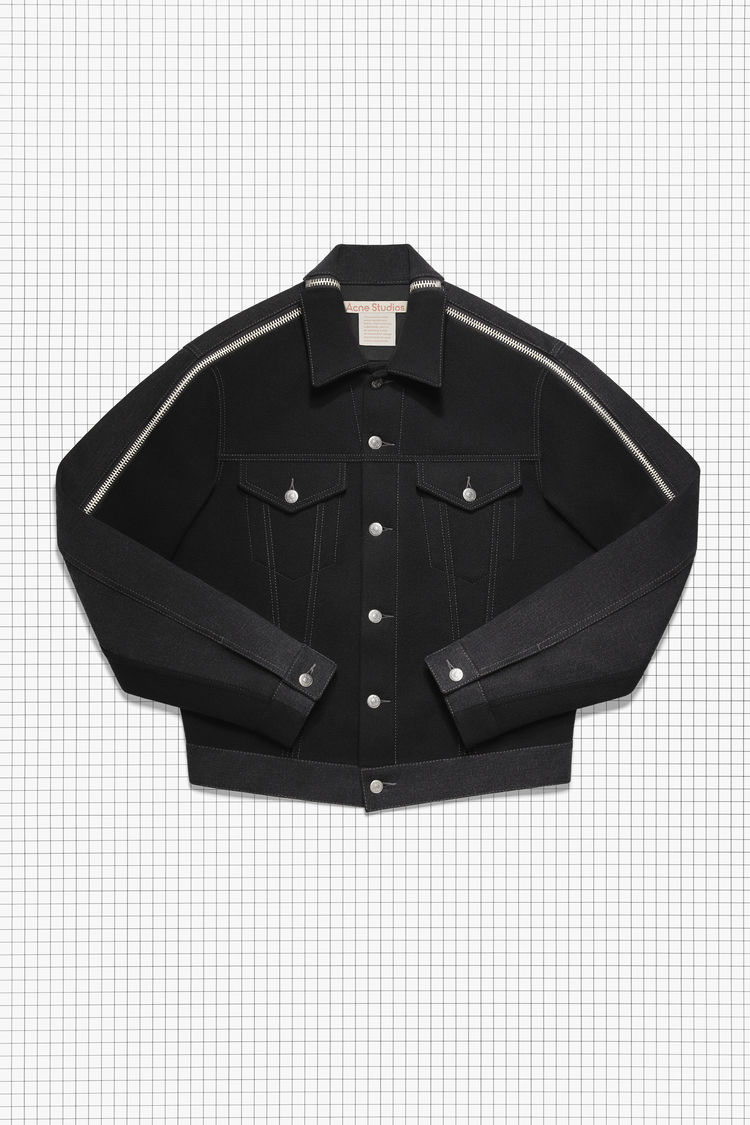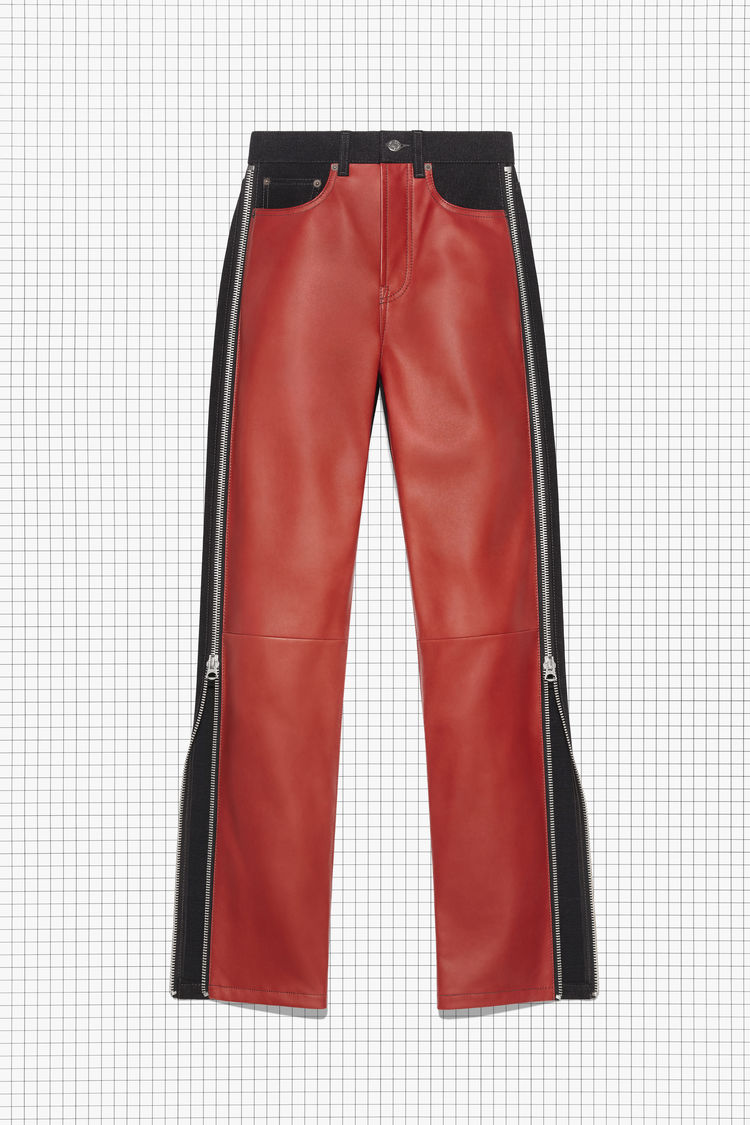 A capsule of this size may not have any sort of significance towards the 17 million tons of textile waste that goes to landfills per year (as recorded by the Environmental Protection Agency). However, it does plant the seed of upcycling as a firm solution for the industry. Centring repurposing as a means to extend the lifecycle of garments is a crucial step toward circularity in fashion while also promoting a trans-seasonal mode of thinking as actually being "cool". Where fleeting trends are obliterated and the repetition of patterns and fabrics says less of originality—and more of a conscious consideration for the planet; a sentiment fashion is certainly not currently known for.
Acne Studios launches season 2 of garments made with repurposed textiles. Constructed entirely from excess fabrics and materials; finding positive and sustainable solutions through design. This season focuses on textural contrasts between red leather, overdyed black denim and overprinted material spliced together with a recurring zip motif.
except from Season 2, available at www.acnestudios.com