The spirits see all sides of a person.
These pieces are terrains of soul, never finished, for the body beyond conscious understanding,
like a mnemonic device that reminds you of what we've always known.
A road map to the truth.
I.AM.ISIGO
Founded by Bubu Ogisi in 2009 the design house I.AM.ISIGO — based primarily between Lagos, Accra and Nairobi  "has used fashion as a site through which to explore cultural difference[s] and creativity. Growing up between London and Lagos, and then going to study in Paris" Ogisi says it took moving out of Africa to bring her closer to the vast continent and its stories. As stated in a feature for INDIE Magazine: "Whether it's employing traditional Kente weaving techniques to reaffirm the art of craftsmanship, or juxtaposing the notion of Ghanaian femininity with her [birth place of] Nigeria, Ogisi harnesses the communicative power of clothes with every collection she produces". Her creative ability to use the space of fashion and textile materiality to speak to the kaleidoscopic and complicated H/histories of Africa and its individual arbitrarily bordered-up countries by virtue of the Scramble for Africa, came through succinctly in I.AM.ISIGO's last AW20 collection: Chasing Evil. Chasing Evil found its material articulation and conceptual considerations within the H/histories and legacies of African's traumatic, violent and extractive encounter with colonialism, and now the design house is back with their latest collection called Land of gods :: Ardhi ya miungu made in collaboration with Kenyan creative team 199x. Inspired by Yoruba and Edo Mythology, which are both complex yet similar, the collection continues I.AM.ISIGO's creative impulse of examining and understanding "us" beyond our physical containers as human beings thus tapping into the realm of, and our relationship with divinity. "We create and destroy. Are we gods or descendants of gods?", reads part of the collection press statement.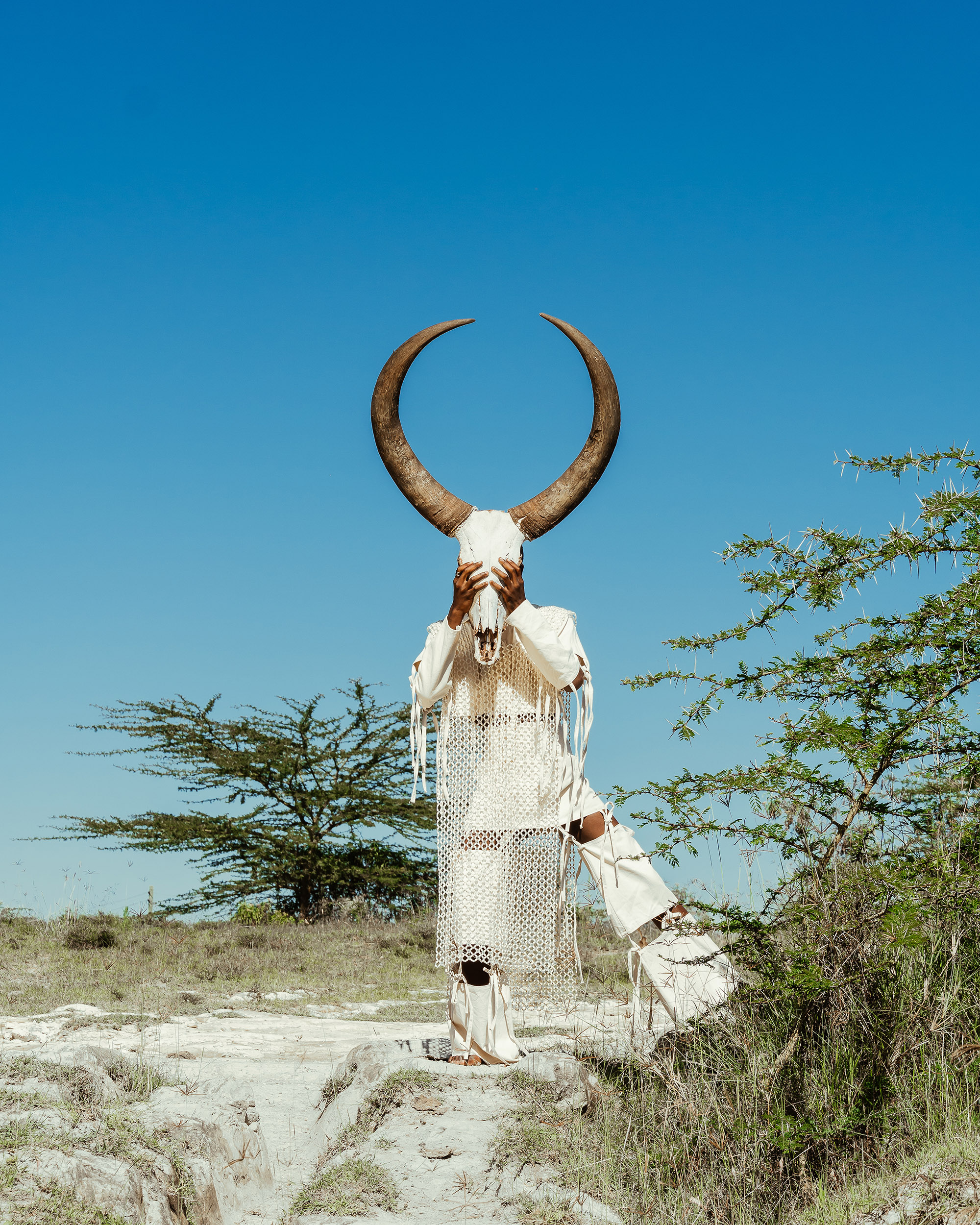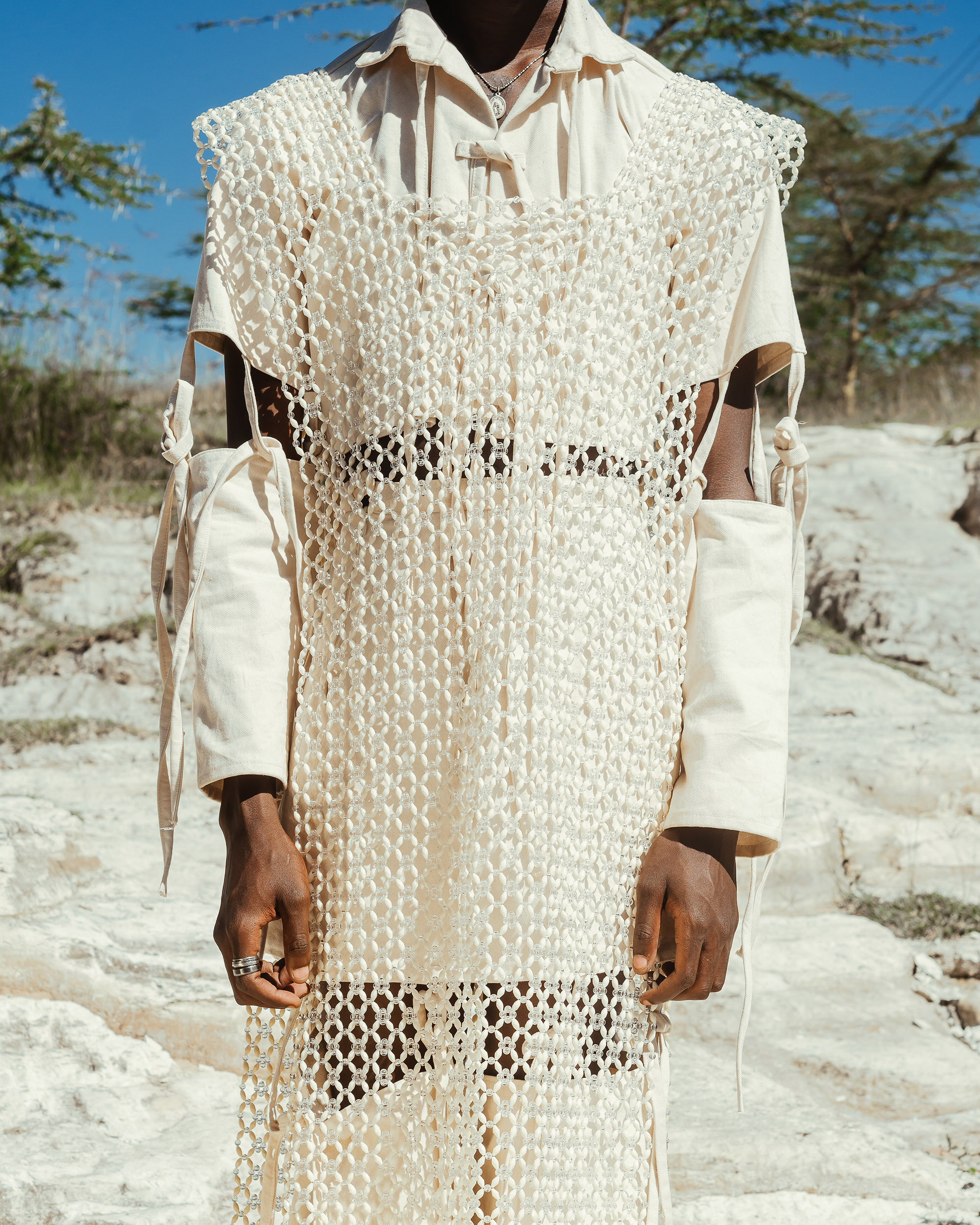 The self participates in everyday life in agbon (the visible world) and in erinmwin (the spirit world also known as the world of the ancestors) which is home to ones spiritual guardian (Ehi)…Our Ehi is like the clothes you wear. All of you is a ritual space, your body is a temple. Your body becomes a spiritual landscape, that is the energy field, designed, constantly reworked and reactivated.
There are 3 fundamental colours used in the collection. Red signifying blood, fire, provocation, sacrifice and violence, black signifying shame and white which signifies joy and purity. These are the colours of the spiritual command Àse; the vital energy. Land of gods :: Ardhi ya miungu pays homage to the age old tradition of making the "Adaigho" — the spiritual garment worn by high priests and priestess and a testament to Bubu Ogisi's commitment to "preserving the ancestral textile techniques of her heritage". In every pattern of the collection a message is conveyed, linking its craft experiences to the meaning of ceremonial dressmaking as a gesture of prayer; a vehicle of communication with the world of spirits where cloth is an important indication of numinous presence in the worship of moral inquisitors. And pieces were made in infinite layered sheer recycled polyester ruffles as a sign of abundance and mastery in the spirit world.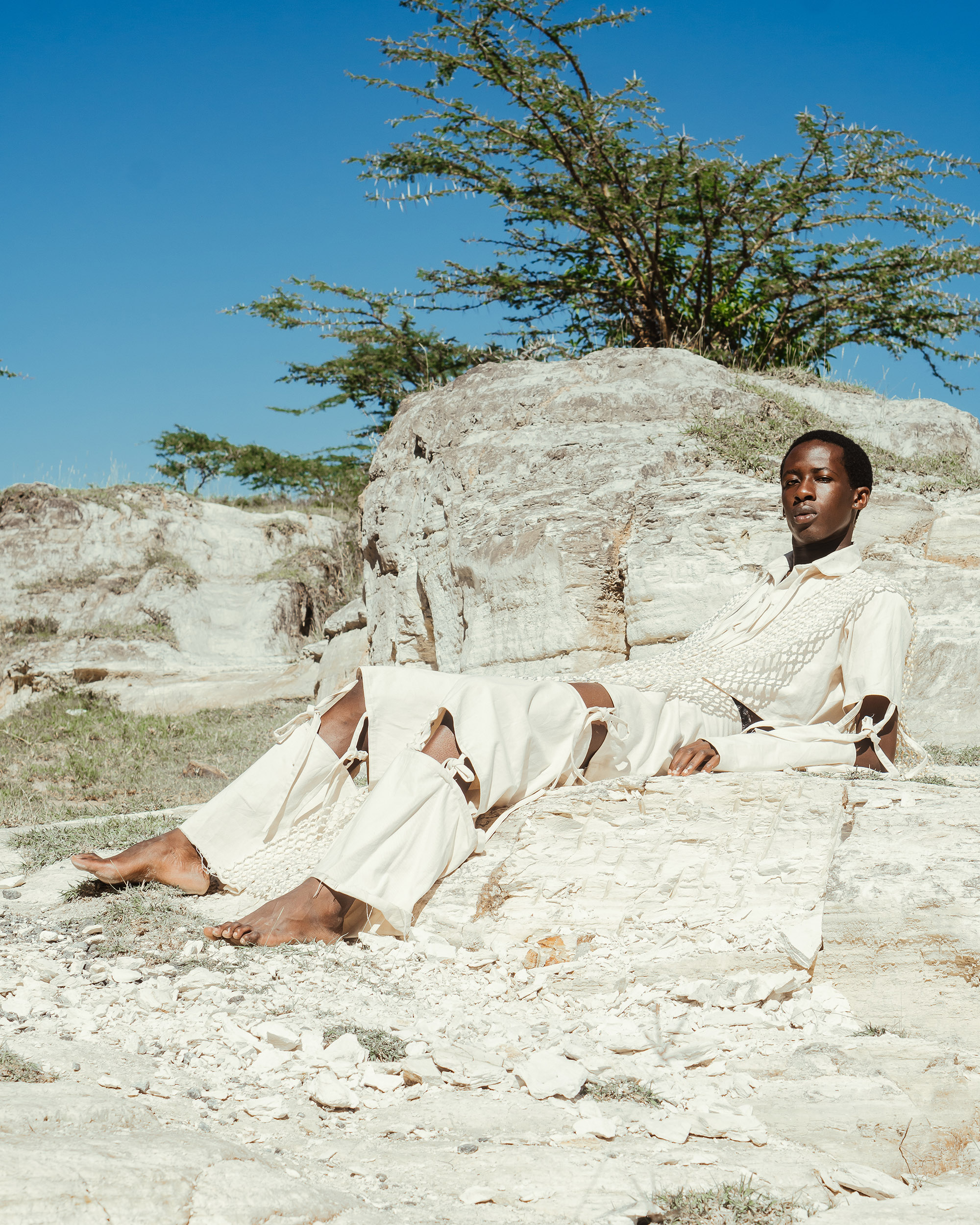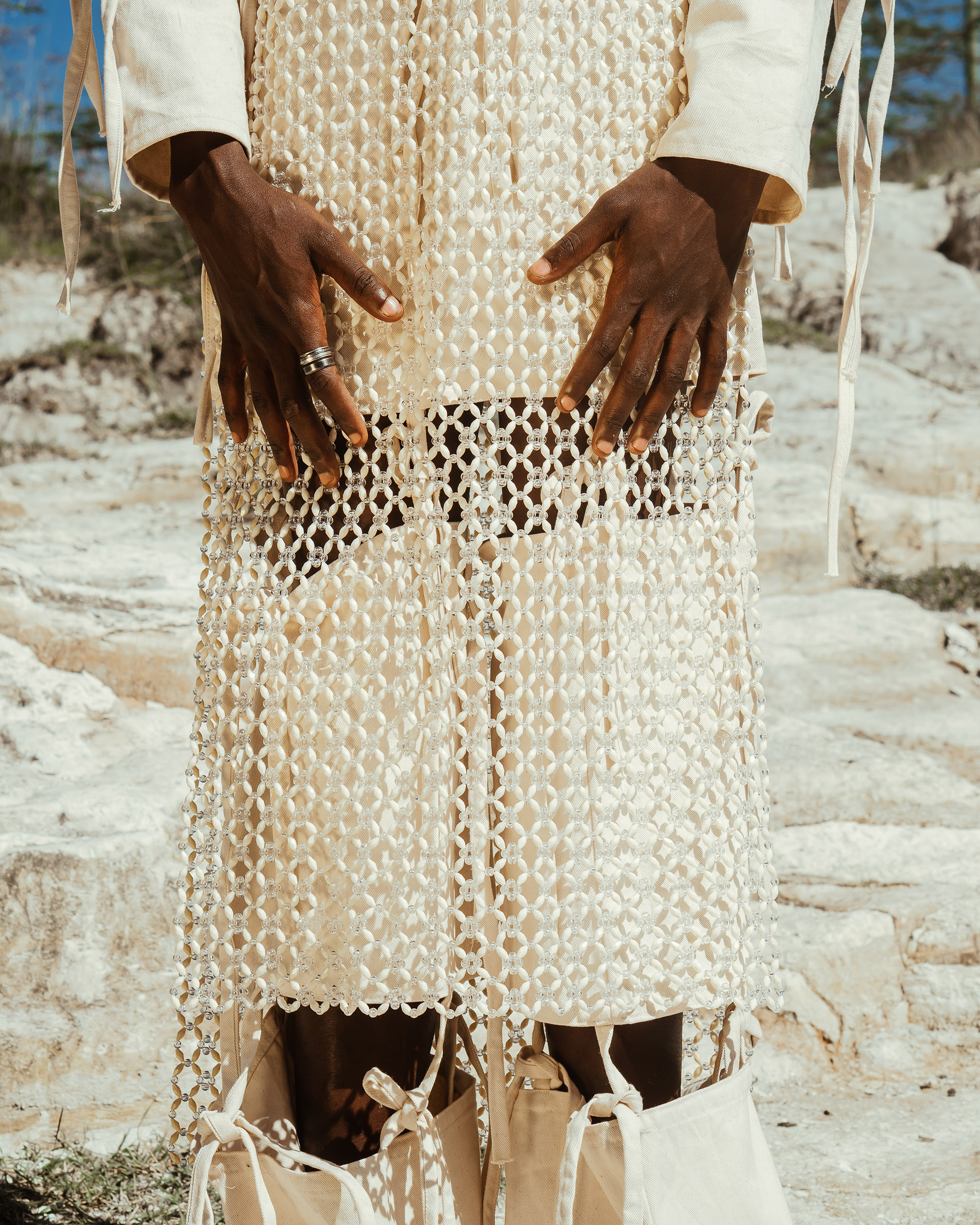 Released in tandem with a shoe collection made from patent cow leather in collaboration with Nigerian designer Kkerele — something about the photographic and video campaign made for Land of gods :: Ardhi ya miungu reminds me of Djibril Diop Mambéty's Touki bouki (1973), with its "stunning mix of the surreal and the naturalistic" and because of the cinematically iconic horned bull skull. The omnipresent figure visualised in both the video and the editorial campaign also remind me of multidisciplinary artists and curator Nkhensani Mkhari's latest intervention called Zibuyile Zinkisi for their Akademie Schloss Solitude Residency. Moreover, the printable/downloadable 3D model created for it. A work which "references and represents the thousands of artefacts; repositories of ancestral spirits which were relegated to cabinets of curiosity" and "a recreation of a digital — power object — a meditative gesture on archiving and excavating precolonial history". Adorned in garments from I.AM.SIGO's Land of gods :: Ardhi ya miungu collection, the custom shoes and masked by the bull's head — the omni and ever-present figure in the collection's campaign seems to haunt — or perhaps, its haunting return to and moving within the human realm is galvanised by an intention to heal. To connect this physical realm — through creative materiality and the portals fabricated by it — to those of ancestral and spiritual terrains. 
CREDITS
Creative Direction: 199xKenya
Model: kit mikayi
Photographer: Fred Odede
Director: Michael Mwangi Maina
D.O.P: Asande Maoga
Drone: @spiderxvisuals
Set assistants: Kennedy Omondi and @lucakenya