Family can be more than a structure or a network of genetically related people.
Family is a space where relationships develop and deepen; a space to find softness and strength; a space where love and acceptance are given free of condition.
Though in the complexity of life, as trauma, stress and pain embed themselves into our psyches — often even spreading to our personal identities and relationships — the truth of what family is and has the potential to be, can be obscured and whittled down to a mere structure.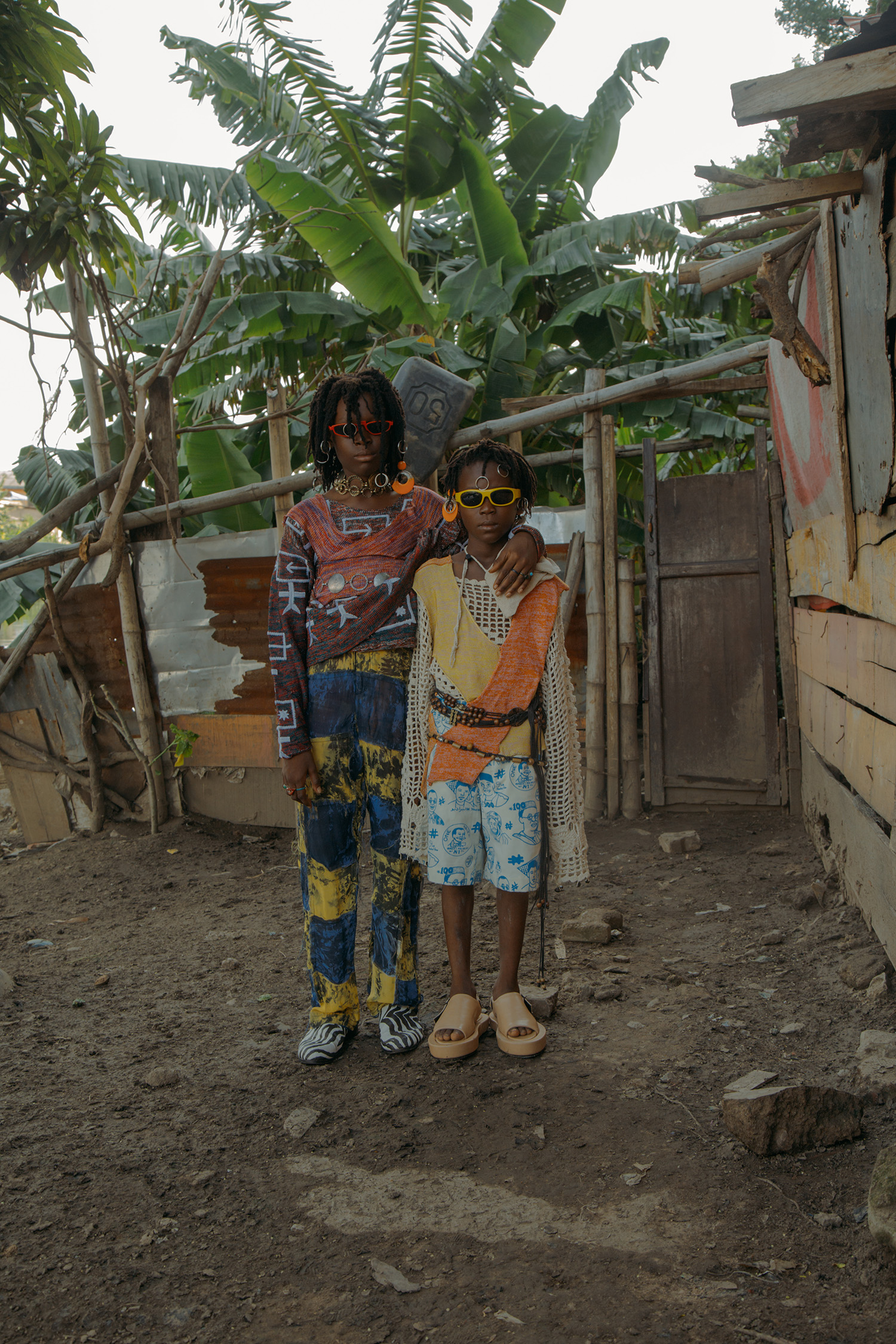 However, love has a powerful way of persisting and tapping into its tender  benevolence.
When approaching or considering familial relationships, the full extent of the beauty of family can unfold a new world rooted in an unmistakable and never-ending well of compassion and love. It is in this space where bonds within family blossom and flourish.
Son of a Father, Father of a Son, is the first instalment of a visual series, directed by HB Studios and styled by Lagos-based Cosmas Ojemen, alongside their creative partner, Nez and visual collaborator, Ruby Okoro.
The series seeks to portray the softness found in familial relationships that embrace love and openness as the ethos behind their connections.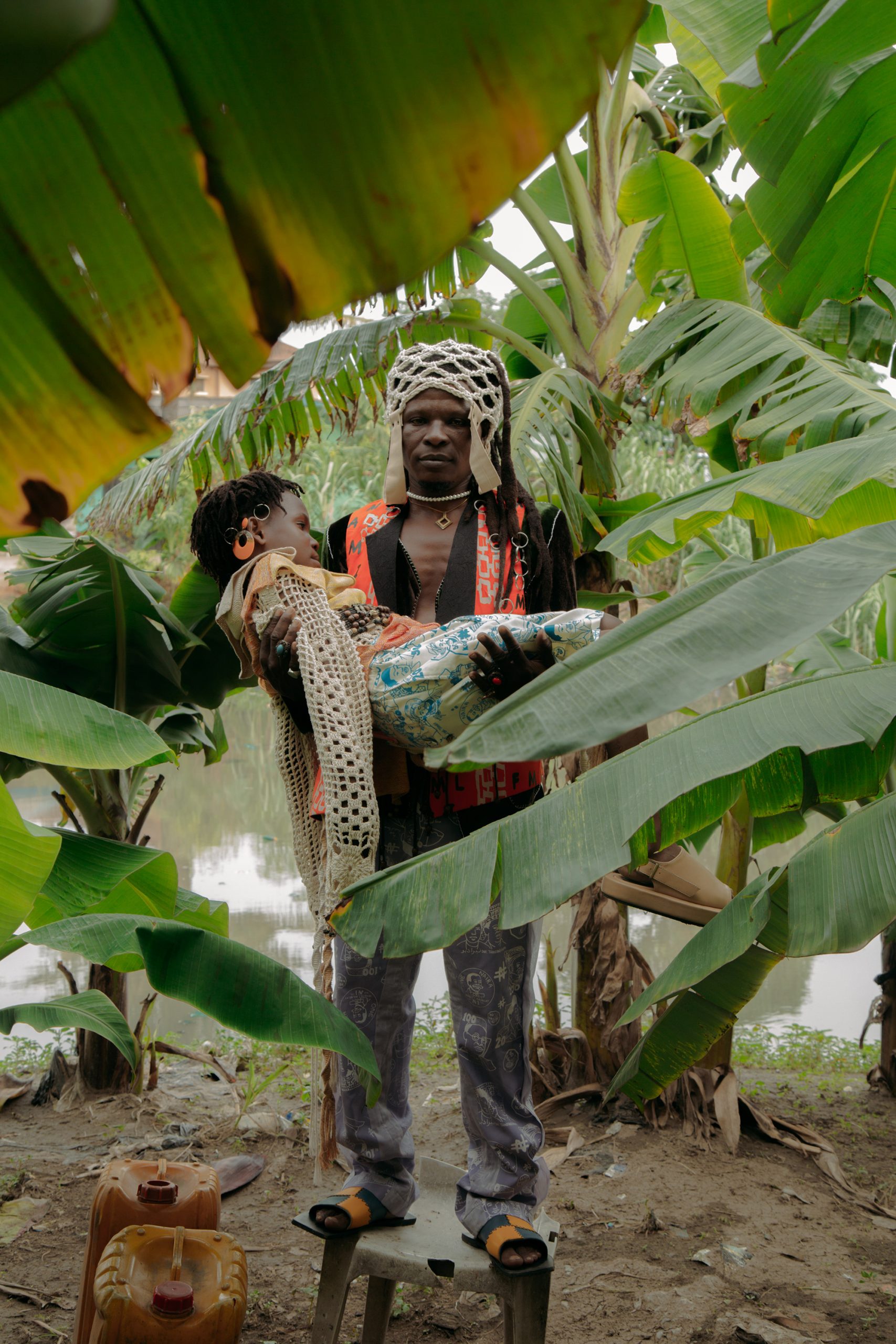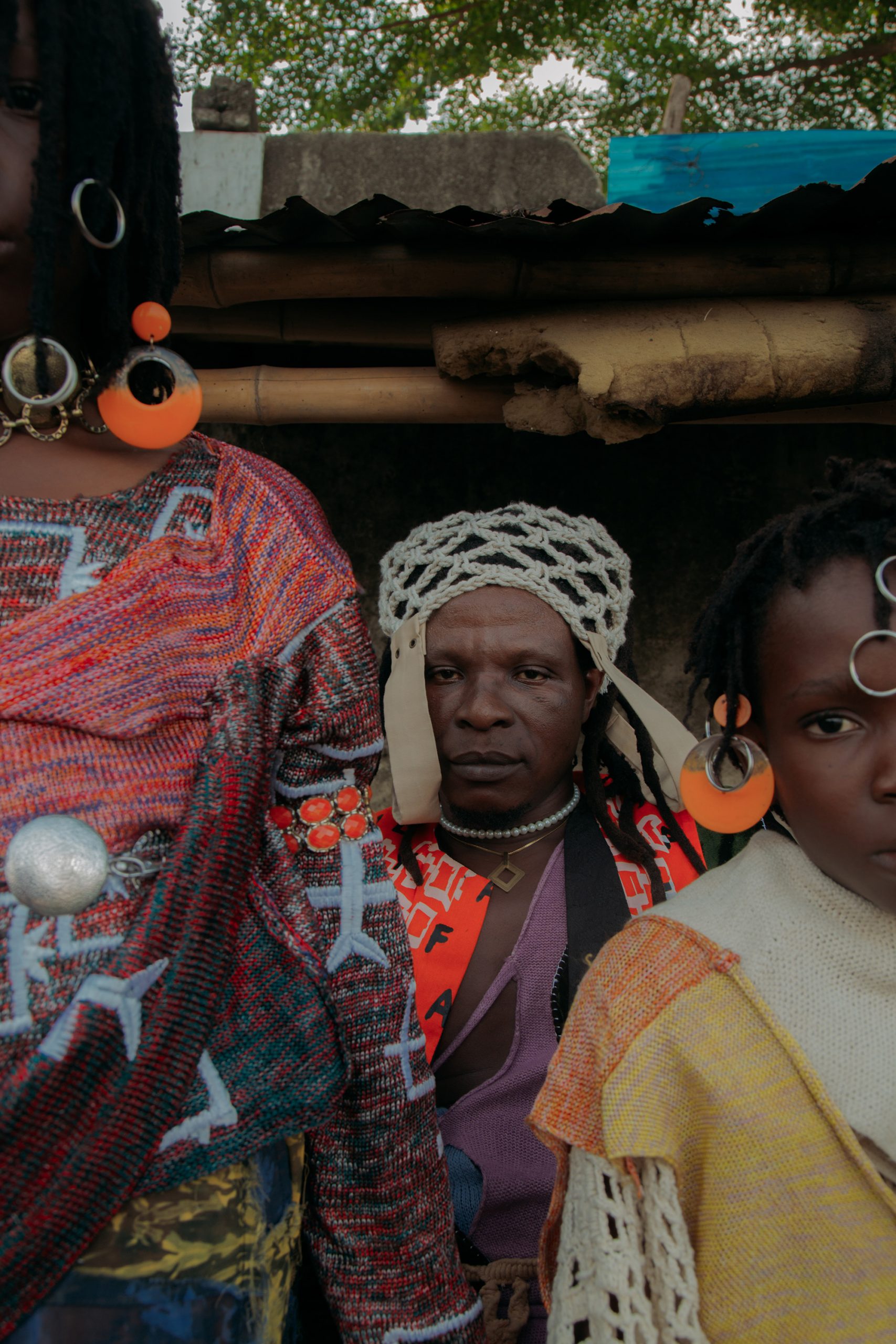 As I am faced with the images of Son of a Father, Father of a Son's first instalment, I am completely captivated by the cool warmth, deep sense of intimacy and almost palpable comfort that the family depicted seems to share amongst themselves and their environment.
Through my screen, I am lured into the warmth that Rasta and his sons, Seun and Segun, seem to share — between them exists an understanding of their relationship with one another and the space that they interact with.  
Rasta, who learned how to farm from his own father, farms alongside his sons to teach them all he knows about his vocation.
While still seeing his children as full, autonomous beings outside of himself, who may have different interests and grow to become different people from who they are today.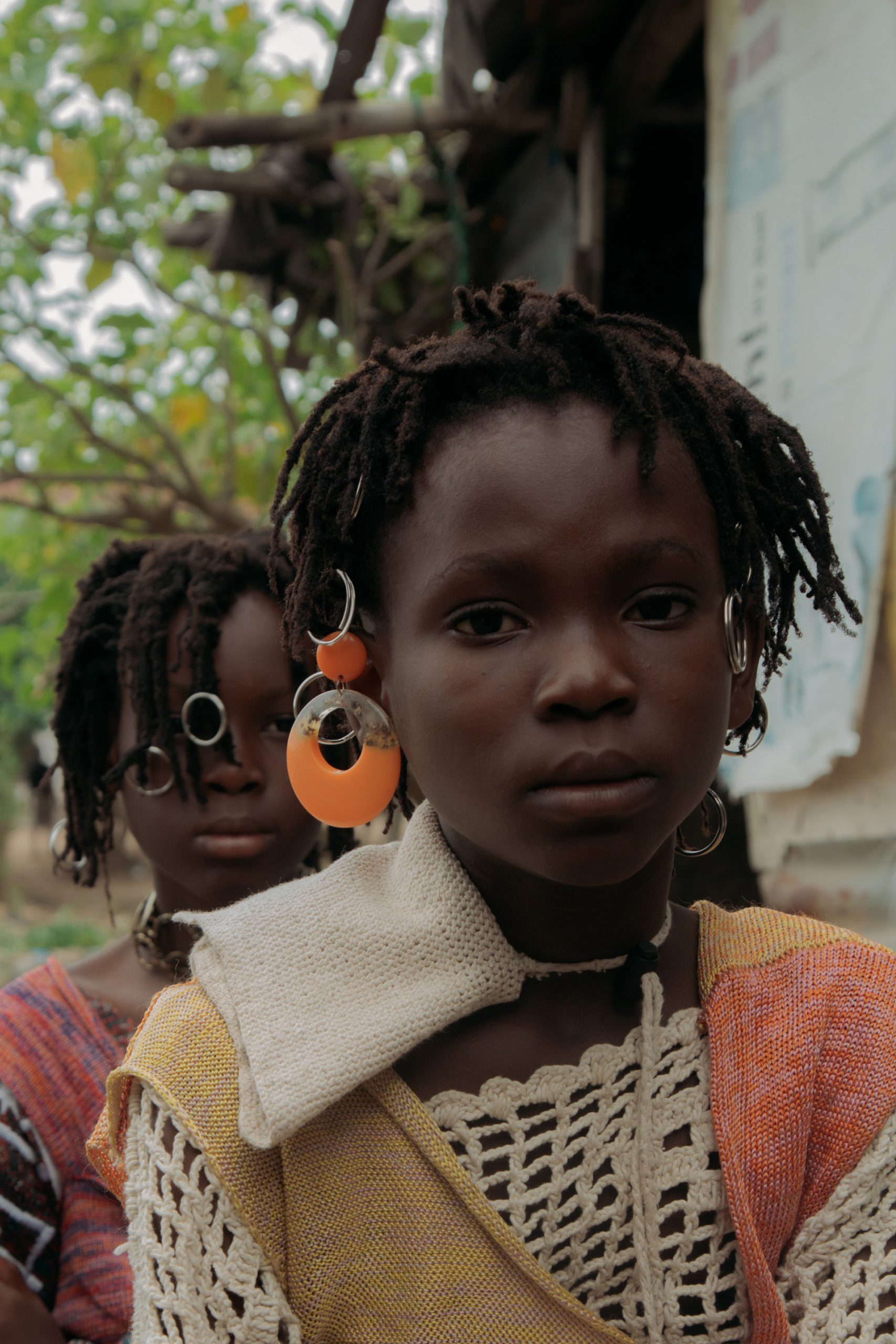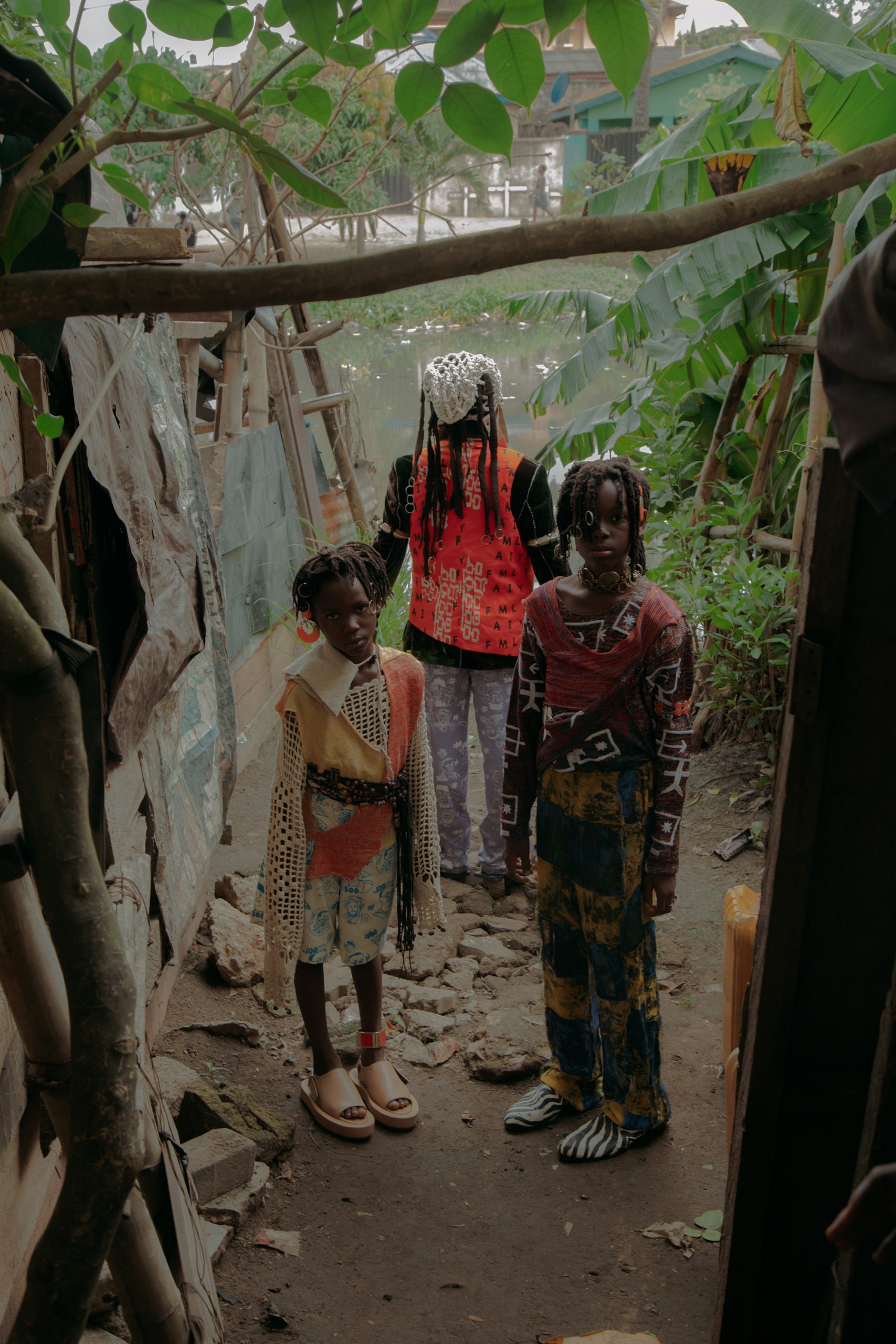 "My gift to them is freedom. After school, they can choose anything they want to be", says Rasta, on his compassionate mission to open the world up for his sons through his own vocation.
He holds their individualism dear to his heart and although he shares his trade and craft with them, he supports their autonomy and identity outside of his attachments as a father.
So often in African homes, children experience the pressure to take after their families business and life's work, or to assume a role that bestows honour on the family or is deemed financially secure enough to free the family from economic burdens (think black tax).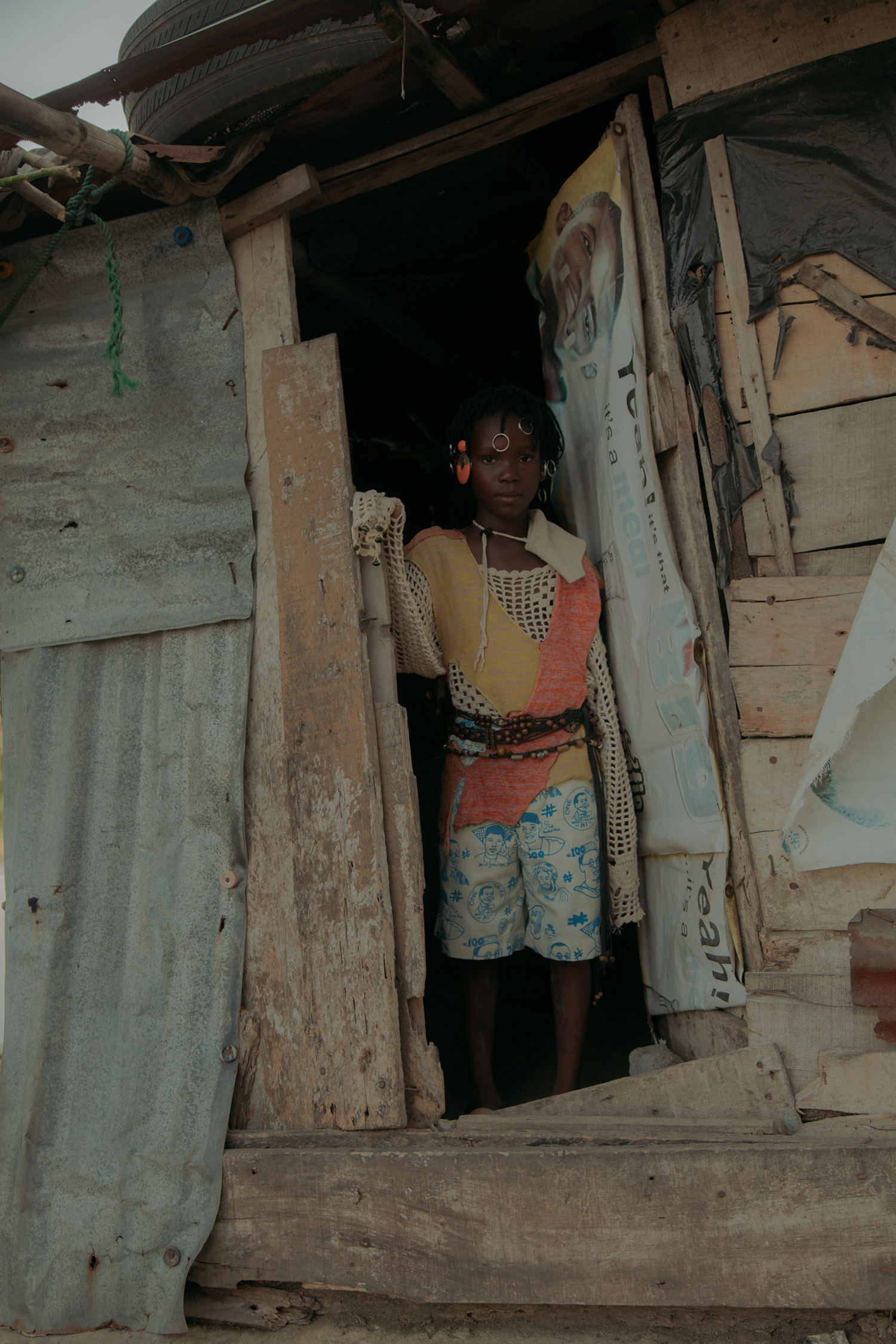 This pressure can be double-sum in the father-son dynamics where the burdens and instructions of masculinity are imposed so heavily on these relationships that by the time the son becomes, the bond between the two is often fractured and fragile, if not already splintered and ruined.
But as we have established, family is so much more than a system and children are more than components to a legacy or insurance for the future. Rasta teaches us that parenthood can be about love, acceptance and support.
Rasta, Seun and Segun, are draped playfully in layers of earthy oranges and yellows, and quiet neutrals that tell us a story about the home they come from.
Clothed in sustainable brands like Bloke, Dukun and, Kkerele, Cosmas solidifies the idea that strong, soft and nurturing relationships are built and extended through slow, consistent and intentional efforts made to continually deepen bonds and strengthen ties.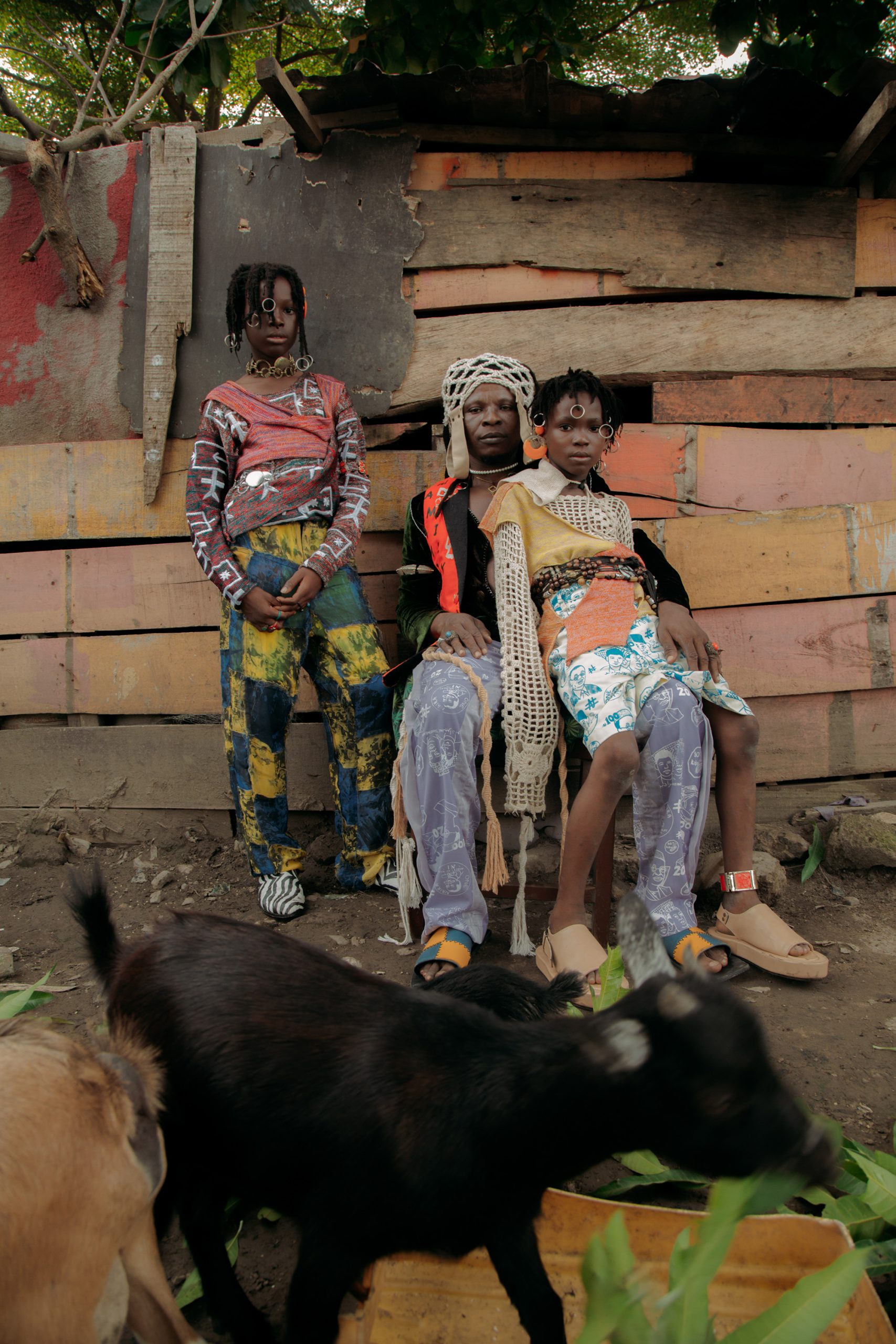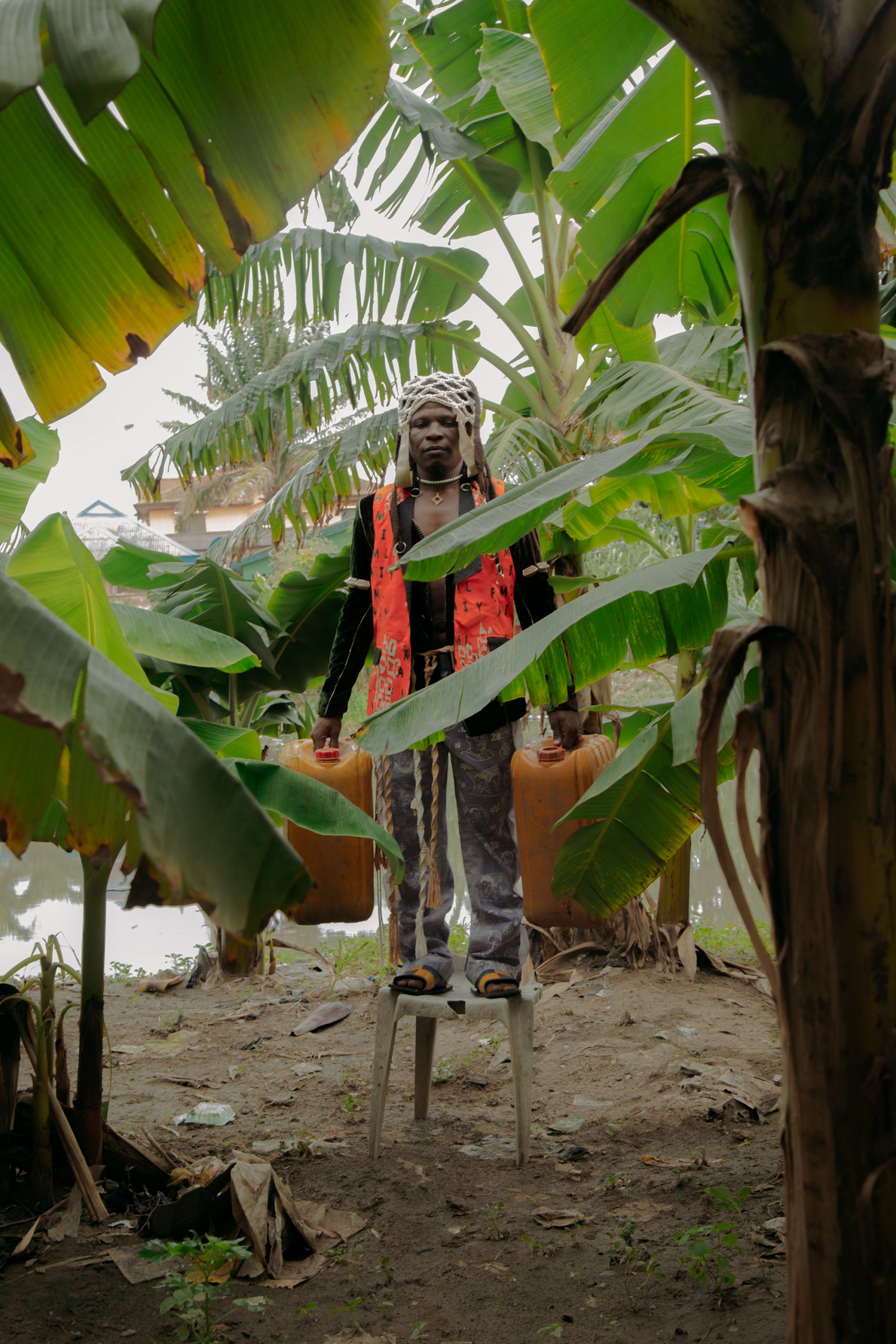 Cosmas notes that the visual series seeks to pose the question of "what makes Father-son relationships falter or flourish?". And it is only at the beginning that I have found my answer — through sharing a gentle, accepting love that gives room for both father and son to grow.
However, love is so nebulous and wide that I cannot imagine that the story stops here for this series. Ojemen Cosmas also says:
We tend to invest our time, energy and resources into the people we love, with nothing expected in return but reciprocated love and respect. Father-son relationships are frequently characterized by friction evolving from chasms of communication, but this one dynamic is a close-ended case on an infinitely diverse spectrum.
The series will continue to empathetically capture and reflect upon the emotionality and nuances involved in developing caring, nurturing and loving father-son relationships — a dynamic that could use more reflection and positive representative models.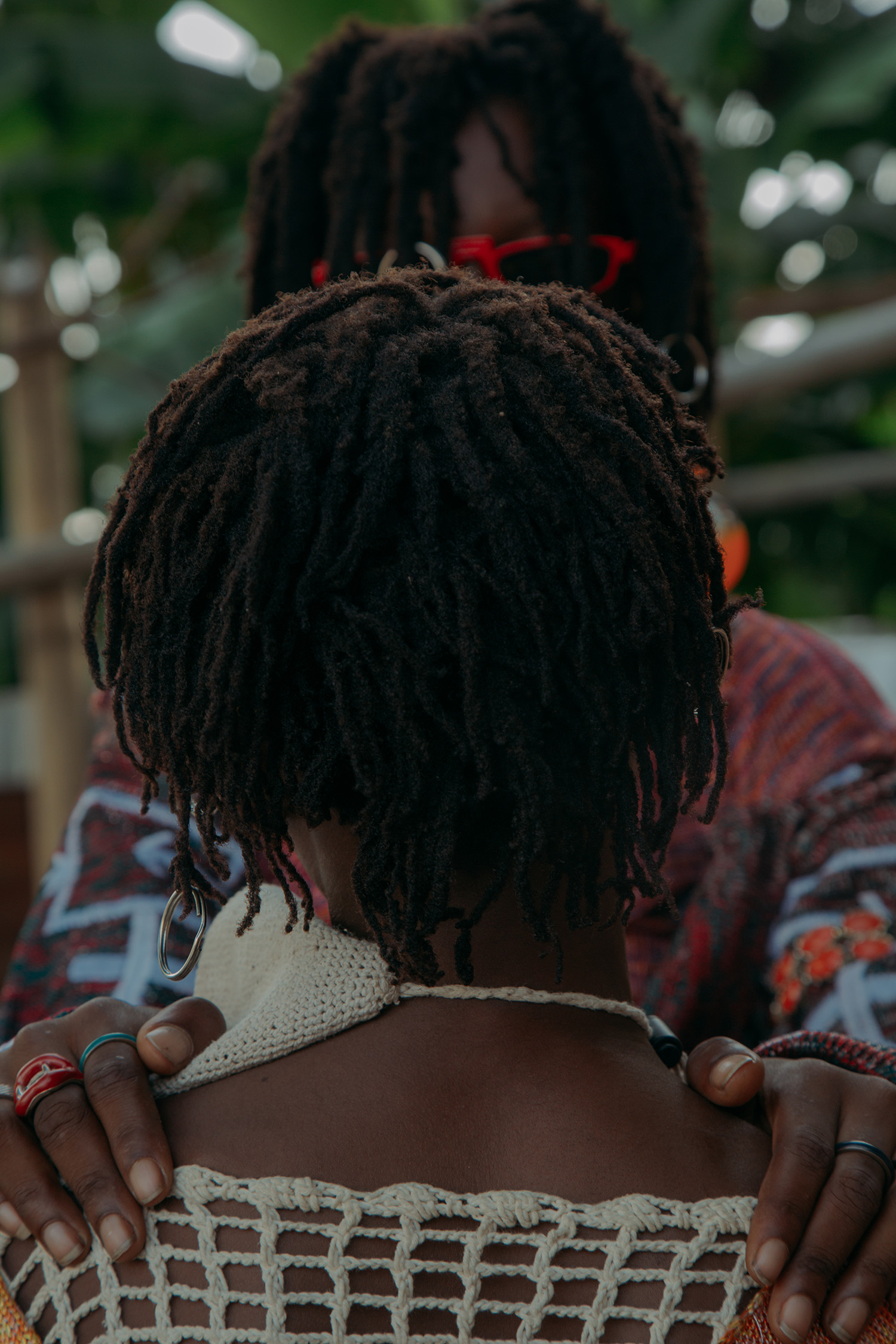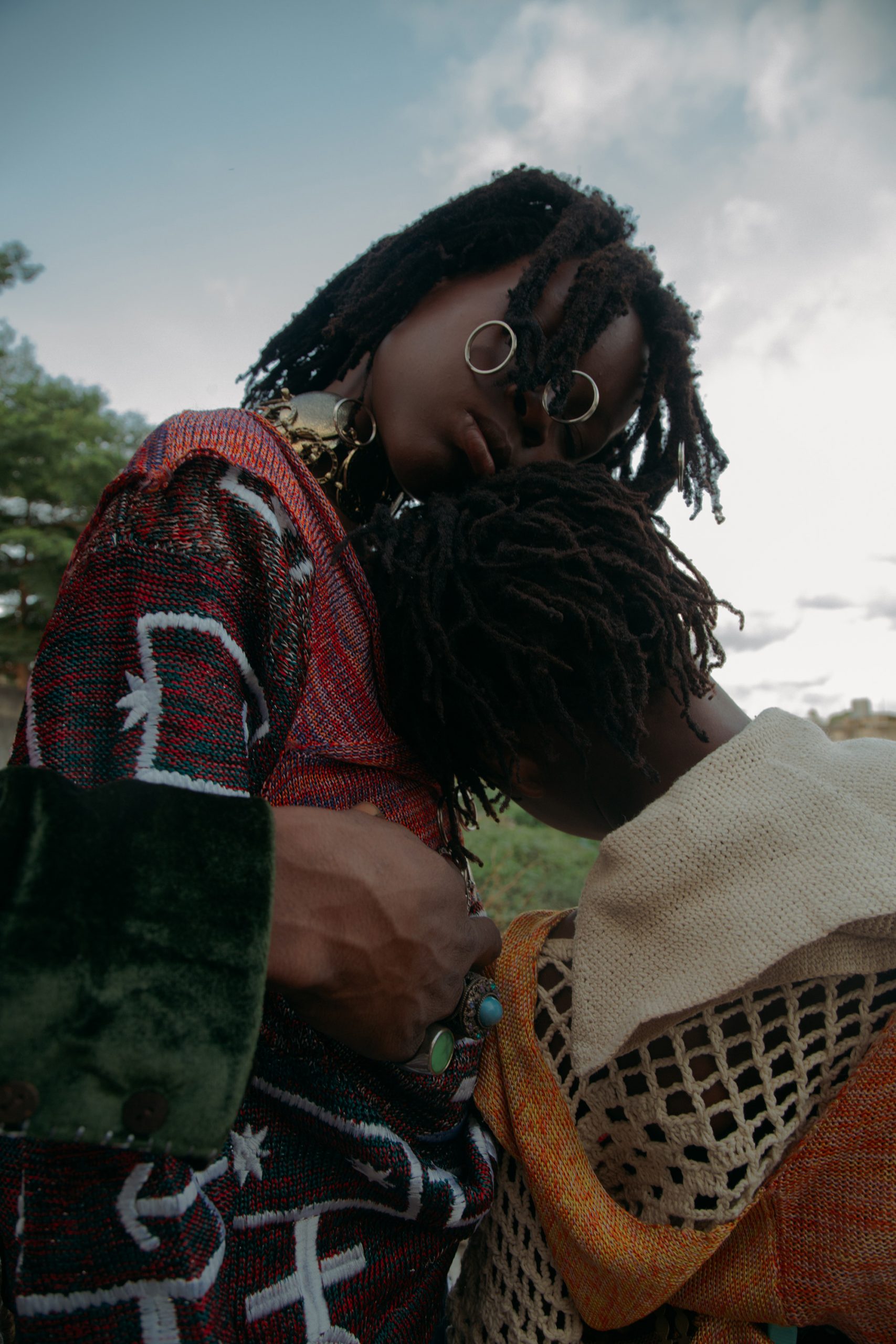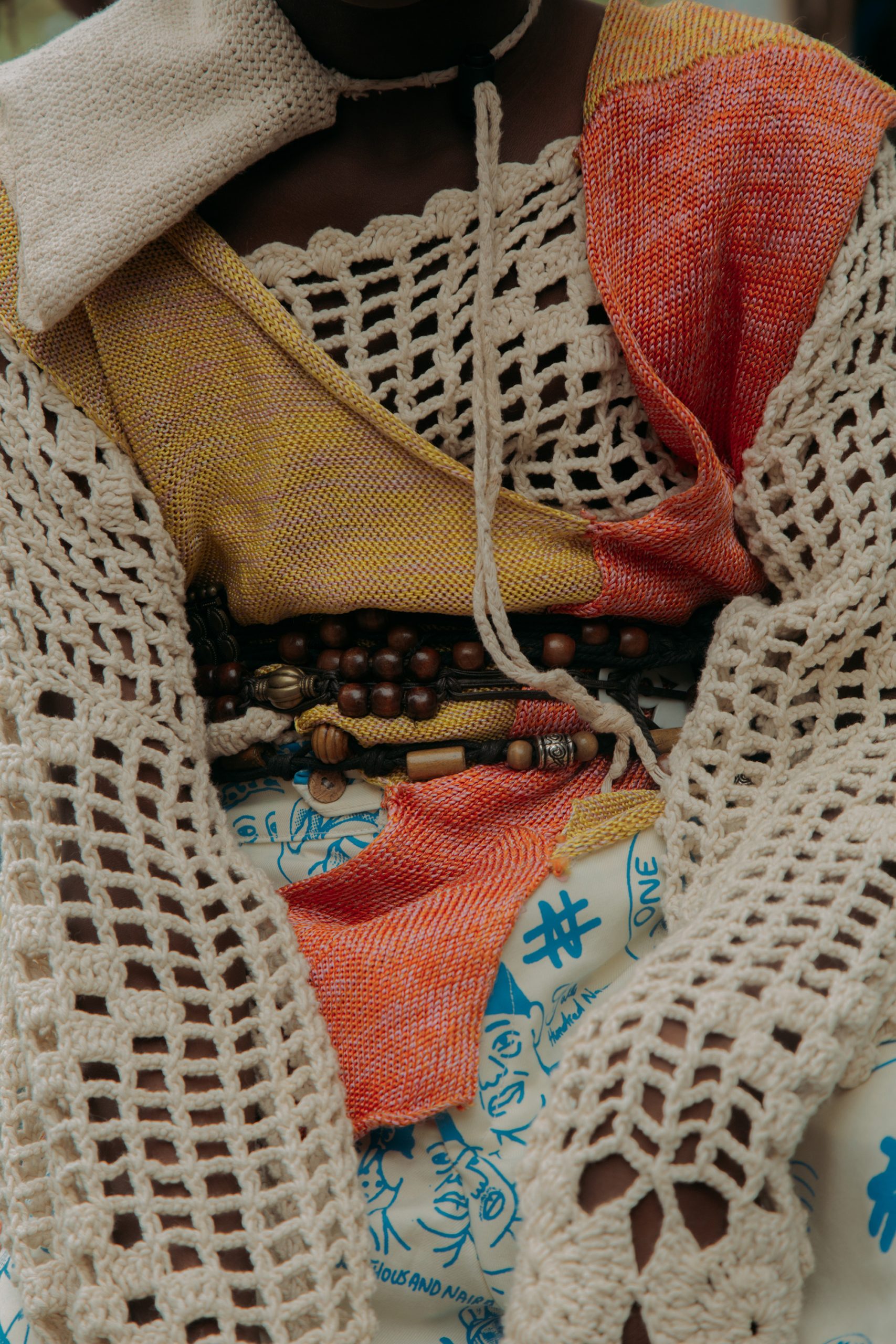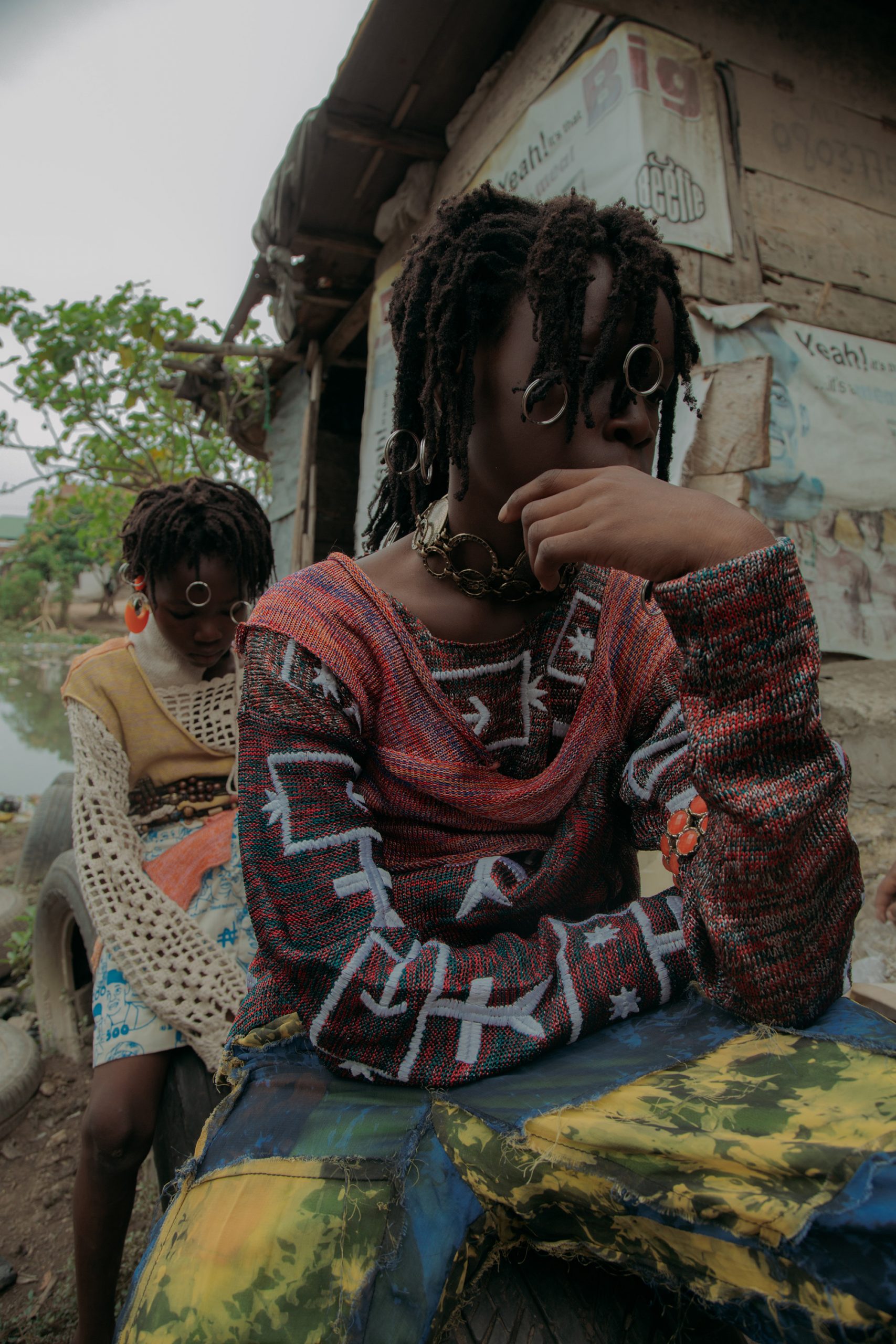 CREDITS
Creative direction by: HB Studios
Style Direction by: Ojemen Cosmas and Anazodo Emeka
Photography by: Ruby Okoro
Muses: Femi Dada Samuel-Adigu (Rasta), Seun Dada and Segun Dada