Youth culture dominates when it emerges from the cracks of collective dissent, it also tends to be forged from the blood, sweat and tears required to interrogate societal pressures; especially during those ages when one's view of reality is largely still under construction. The local fervour with which BROKE has amassed a following — is duly impressive in this regard yet, it also makes total sense within the context of a year in which very little fun and freedom were felt. Creating authentic communities and safe spaces feels paramount as the antidote to a world in disarray; a world in which the precipice is governed by the possibilities of adversity. I caught up with Andile Dlamini from WE ARE BROKE to discuss launching a labour of love that exemplifies a world in which he and his homies wish to live.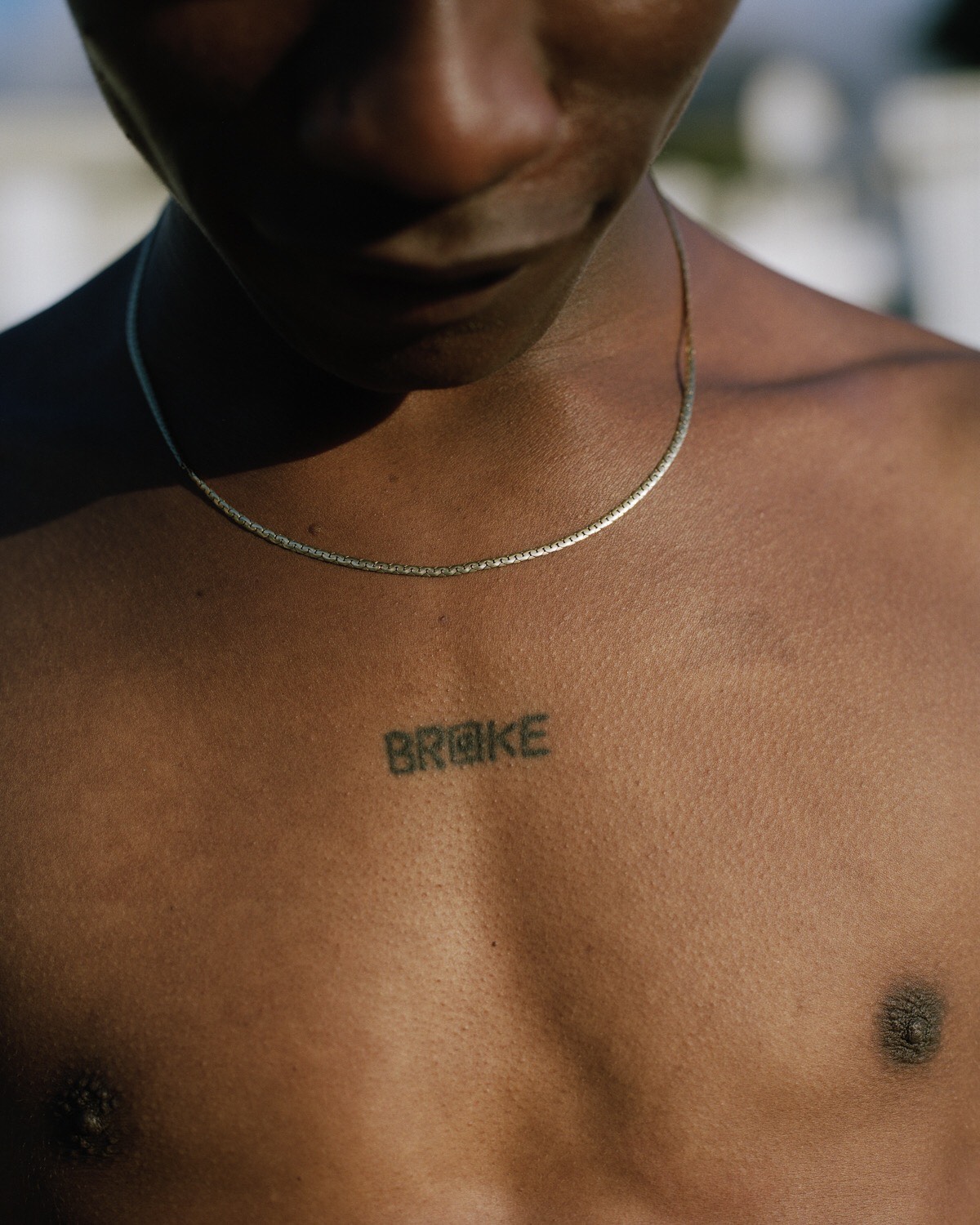 BROKE is a collective set out for the misfits of society, how and when was this space conceived?
Andile: BROKE is not really an actual [physical] space but a family of like-minded people (rebels ,misfits or the youth at large) who come together to share the little resources and skills to help each other achieve bigger dreams.  
Who is involved, and who else is the space intended to serve?
Andile: BROKE is spearheaded by Broke boys but not only limited to them. It's a family for all the rebels and people who struggle to fit in — it's for the Youth more than anyone.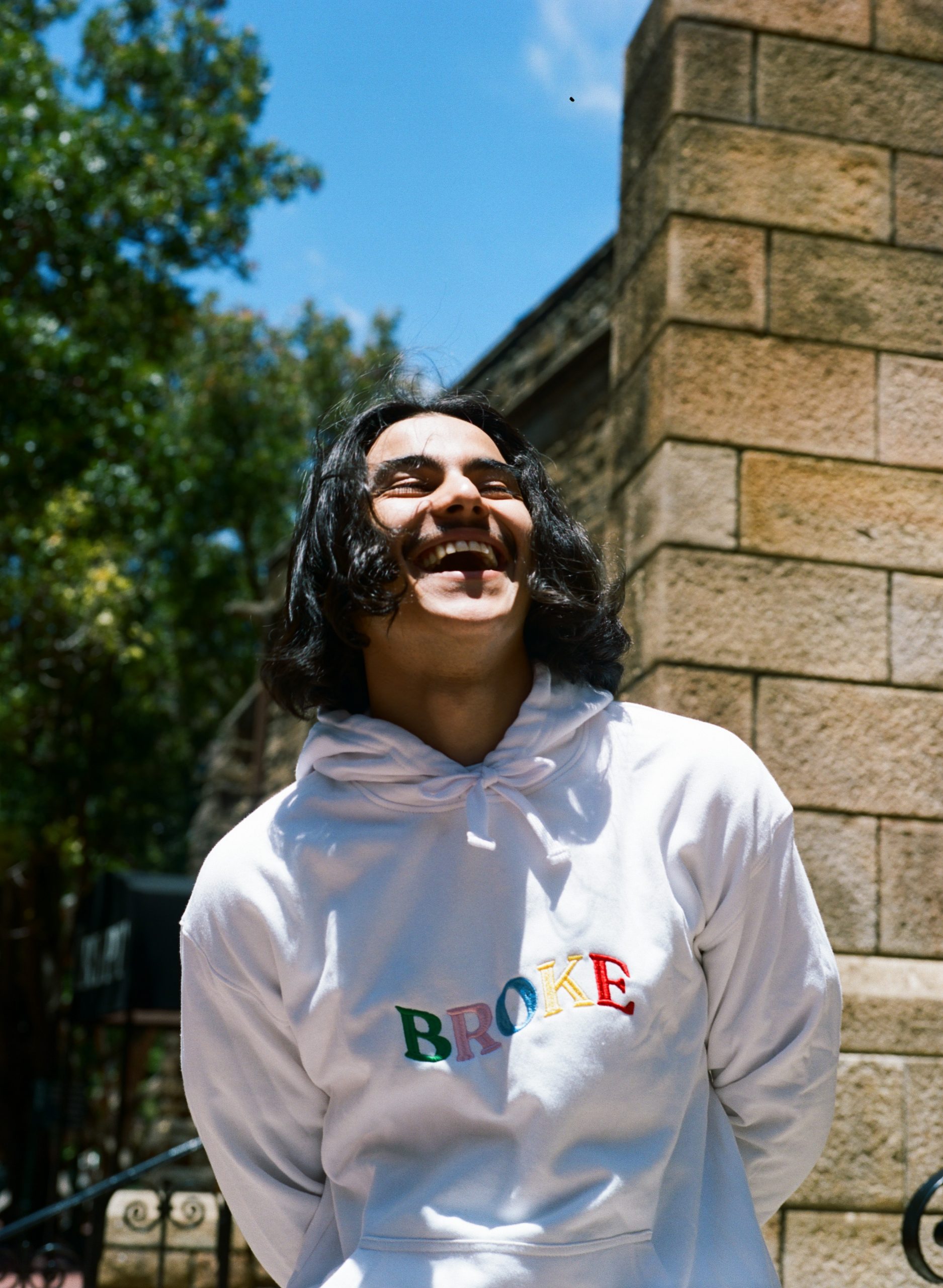 In between product offering and clothing distribution, what are some of the avenues of creativity that Broke stands for?
Andile: BROKE dabbles in a lot of things that are necessary for the growth of street Culture, not only in Cape Town but in South Africa as a whole. Besides clothing we are also known for our cleverly curated day and night events whereby we aim to create a platform for the youth to come together, network and share ideas. We also have some of the members focusing on music production and deejaying which all falls under spacesoundxx; a record label started by one of the Broke boys.
How is the youth currently driving culture in a time of great chaos and change?
Andile: In a city [Cape Town] where gatekeepers constantly try stand in the way of [young people], I would say in this time of great chaos that the youth has been able to realise that they are the driving force of the culture. I really love what's happening in the city now, we are seeing a lot of collaboration amongst [young individuals], which is something that has been lacking in Cape Town for the past few years. Everyone is coming together to share the little resources and knowledge, emphasis on the little by the way.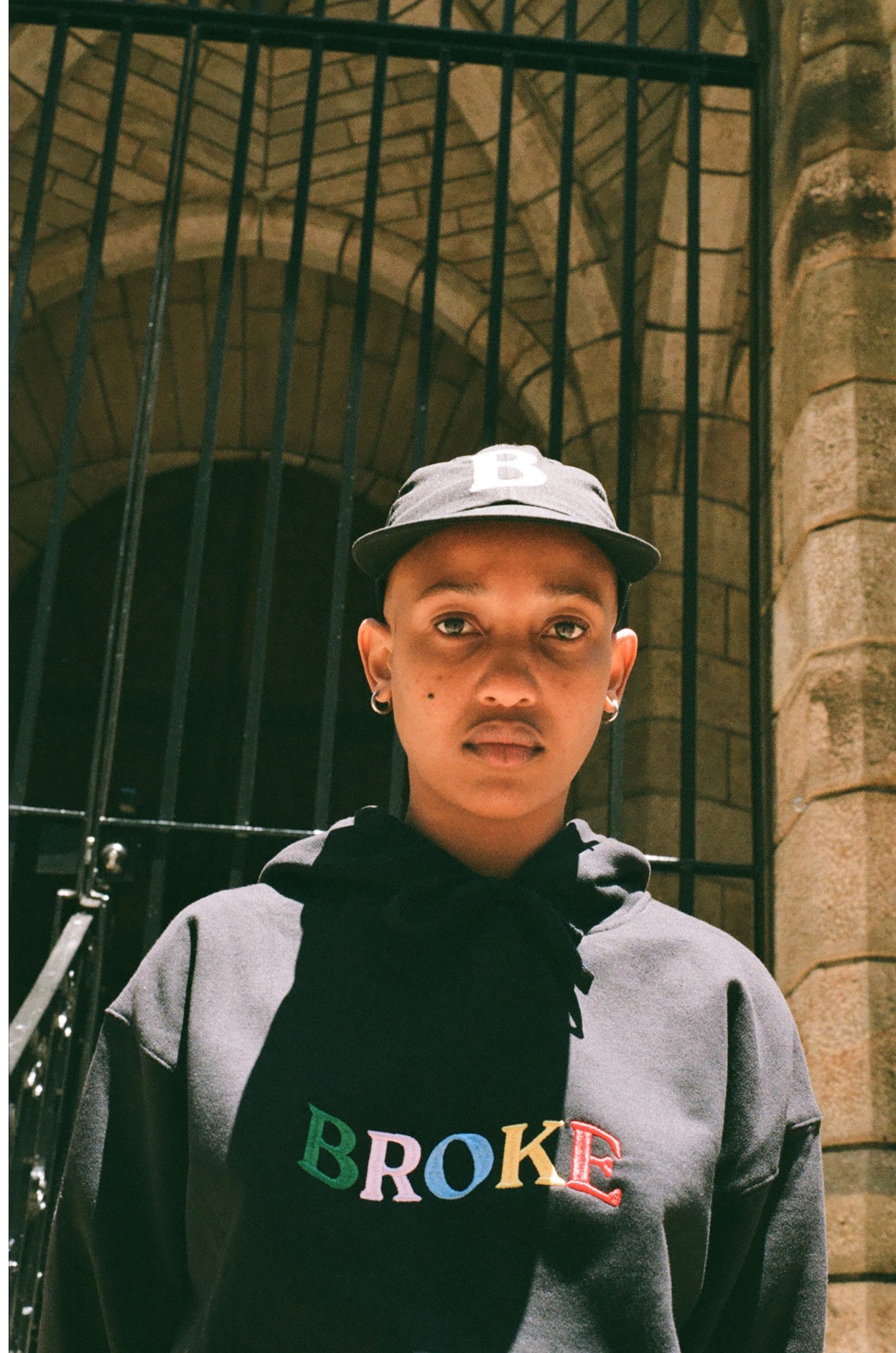 The launch looked ridiculous and there so much great hype around it, what do you think people are looking for when gathering nowadays?
Andile: The launch was really [something]! As much as I would love to be modest about it but I'm also still in awe of it all. What we saw at the launch was [young people] coming out to celebrate, as the launch of BROKE means a lot of things will change in the coming years — especially for the benefit of the youth. When people gather nowadays—what comes to mind first has to be safety—as we can't forget that we are still in the midst of a pandemic hence the outdoor setup for our launch. People are also generally looking for a good time and good vibes with good people.
What is your ultimate vision for the future, including BROKE's?
Andile: The ultimate vision for the future is to create an actual [physical] space/hub to allow more collaboration amongst the creatives in Cape Town. The ultimate vision is to shift the culture in Cape Town from the stagnant flow it has been stuck in for the past few years, and that can only be done through collaboration.