Darkie Fiction sound like they were destined to make music together. They're one of those acts where everything just seamlessly clicks and you can tell that there exists between the duo, a bond that expands beyond your typical musical outfit. Before rapper Katt Daddy and songstress Yoza Mnyanda came upon each other by chance in 2016, they both had their own musical careers, but it was only when they came together that things started to take off for them.
The duo is now a regular feature of South African festival lineups and, through the release of their debut EP Sobabini: A Mzantsi Evolution, has connected with a portion of South Africa's youth that wants more than the cookie-cutter replications of overseas trends. Their upcoming second EP Endaweni, builds on everything that made their first so successful through the multitude of experiences the duo have garnered together. I guess the reason why it sounds like the two of them share a deep bond is because- well, they do. In the BTS mini-doccie series that's coming out with the EP, Katt Daddy and Yoza let you into their lives as a couple expecting a child whilst also writing and recording an EP. Yup, not only have they brought a new EP into this world together but a new life too. The BTS stuff is rather endearing and makes you fall in love with them as a couple.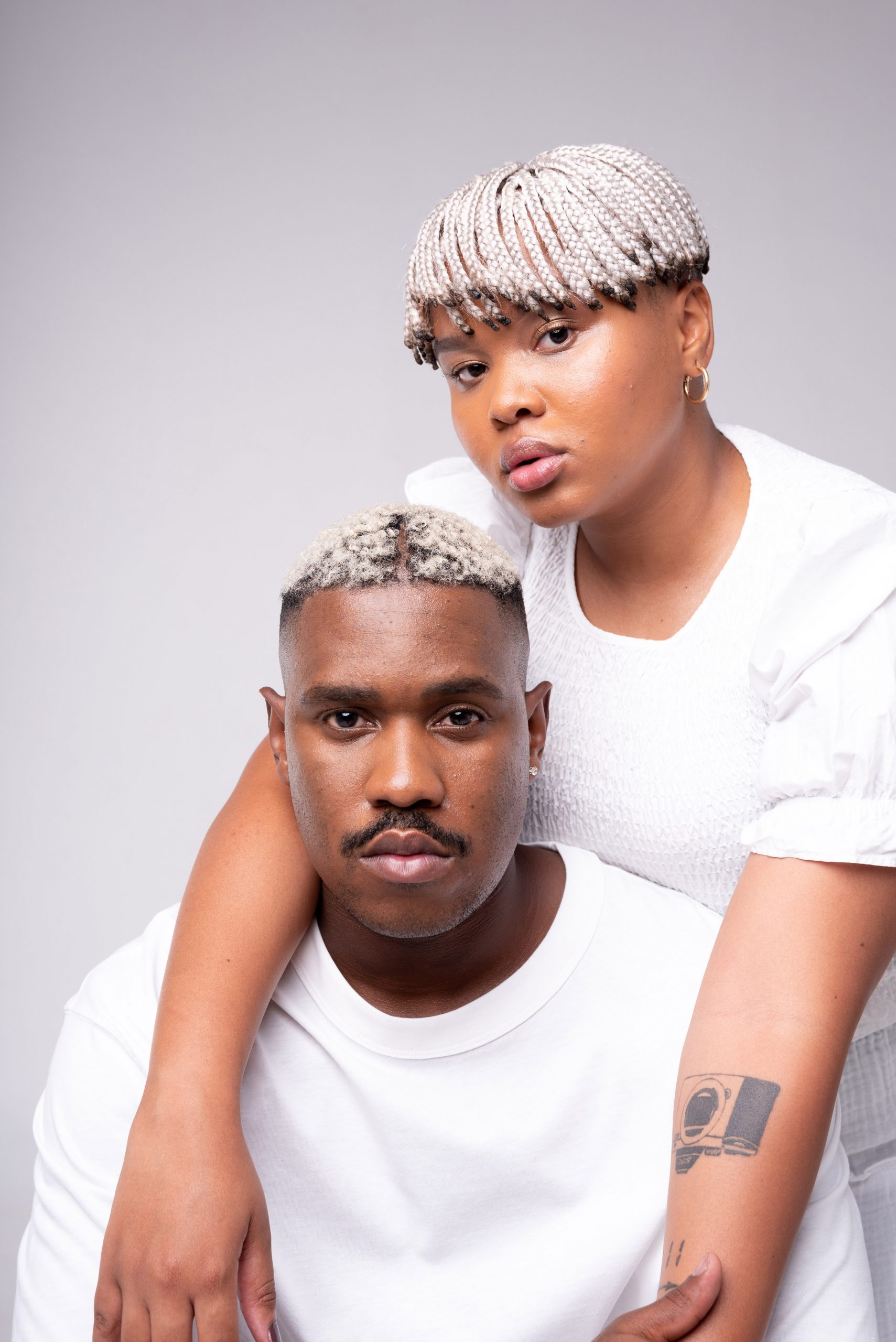 Photograph by Pixel Kollective
If you haven't heard Darkie Fiction before, then Endaweni is going to make you fall in love with them as musicians. Produced in collaboration with Waxy Hustle from Estonia, Endaweni is a deeply comforting offering in these trying times. It opens jovially with "Iz'Thunzela", which is just a straight shot of mental motivation before "uLife" hits you with dreamy synths and Yoza encourages you to manifest your destiny. That track in particular; uLife that is, reminds me of this wonderful band called Destroyer but mixed synthesised with a particularly South African touch and sonic feel, which is something I never knew I needed until I heard it. "Endaweni" is the nostalgic and emotional title track of the EP which is a dedication to each other and to their future together.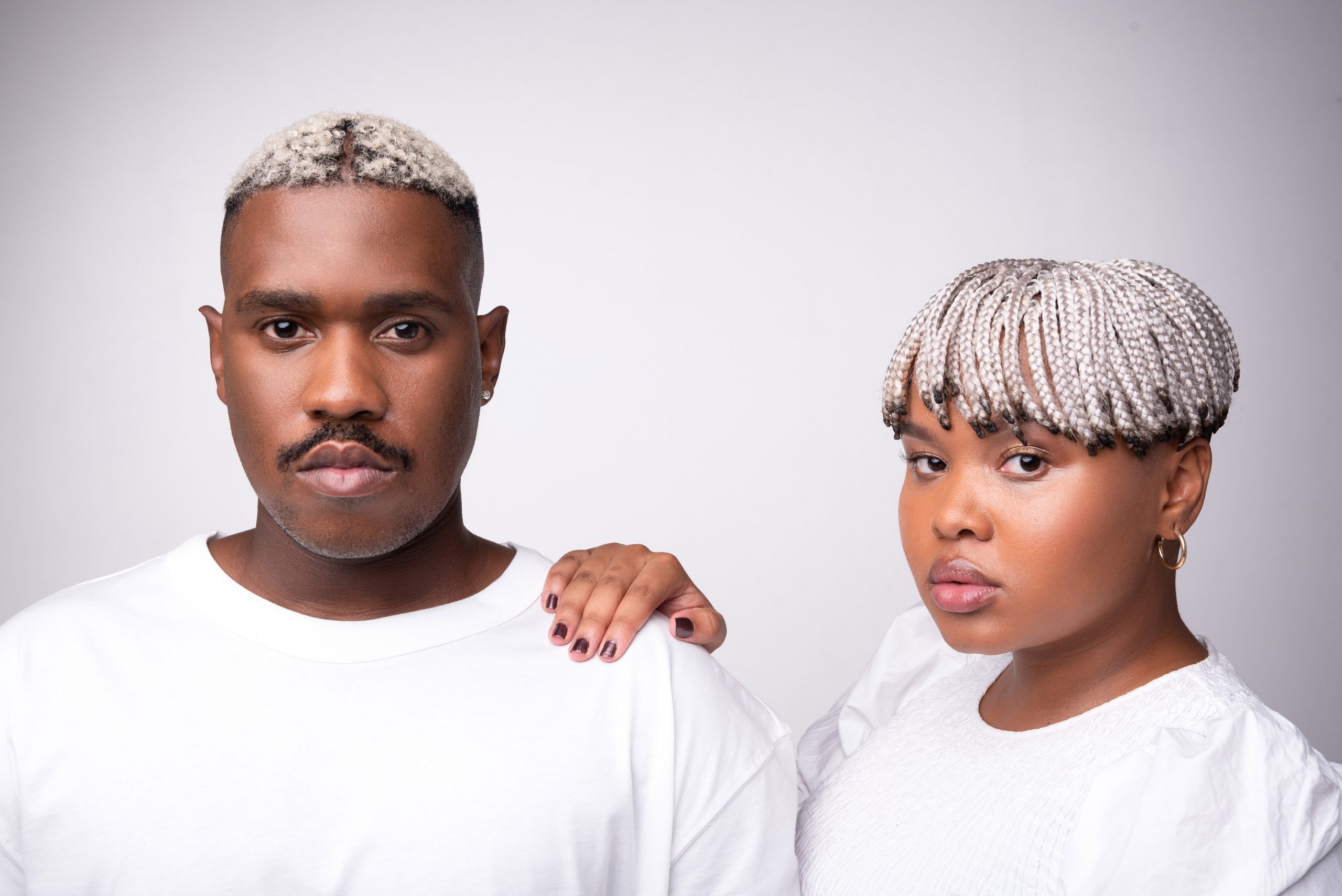 Photograph by Pixel Kollective
The tone then completely shifts with "High Risk", a dangerously dope kwaito-drenched number that sounds like TKZee met up with Donkey Rattle era Felix Laband. I close my eyes whilst listening to this song and I'm transported to a 2010's warehouse party in Newtown. It's a straight fucking banger that is going to set dancefloors around the world alight. We slow down again for "Sisekhona", a jubilant celebration of everything Darkie Fiction has achieved together which leads into a thank you to their parents in "Abazali Bam". It's a reference to the legendary Freddy Gwala and the song itself reminds me of watching local gospel videos on SABC 1 before hip-hop would come on. Particular households and indivudlasd within South Africa's social and cultural tapestry would have grown up with a closer relationship to the sounds evoked by Darkie Fiction, however, I do still think that floods of nostalgic remembering and memories will flood us all when listening to "Abazali Bam". The album closes with "South Africa", a love letter to this country we call home and is a triumphant end to a feel-good journey of love and history.
There is gravitas and there is weight to Darkie Fiction's music but there's also so much fun and tenderness that makes it down-to-earth and relatable. Endaweni could be the comfort blanket we all need right now.