This year has been quite something already and no, I'm not talking about all the disasters that you can read about in the newspaper or on your social feeds. I'm talking about all the remarkable, progressive, creative, genre-breaking sounds that have been coming out of the Southern tip of Africa in 2020. More and more, it seems the shackles of convention and playing it safe, are being tossed to the wayside with artists finding the freedom to explore themselves, their surroundings, and our collective future in ways that haven't been done before. buffering juju, the debut album from dumama (Gugulethu Duma) and kechou (Kerim Melik Bekker), is a prime example of this.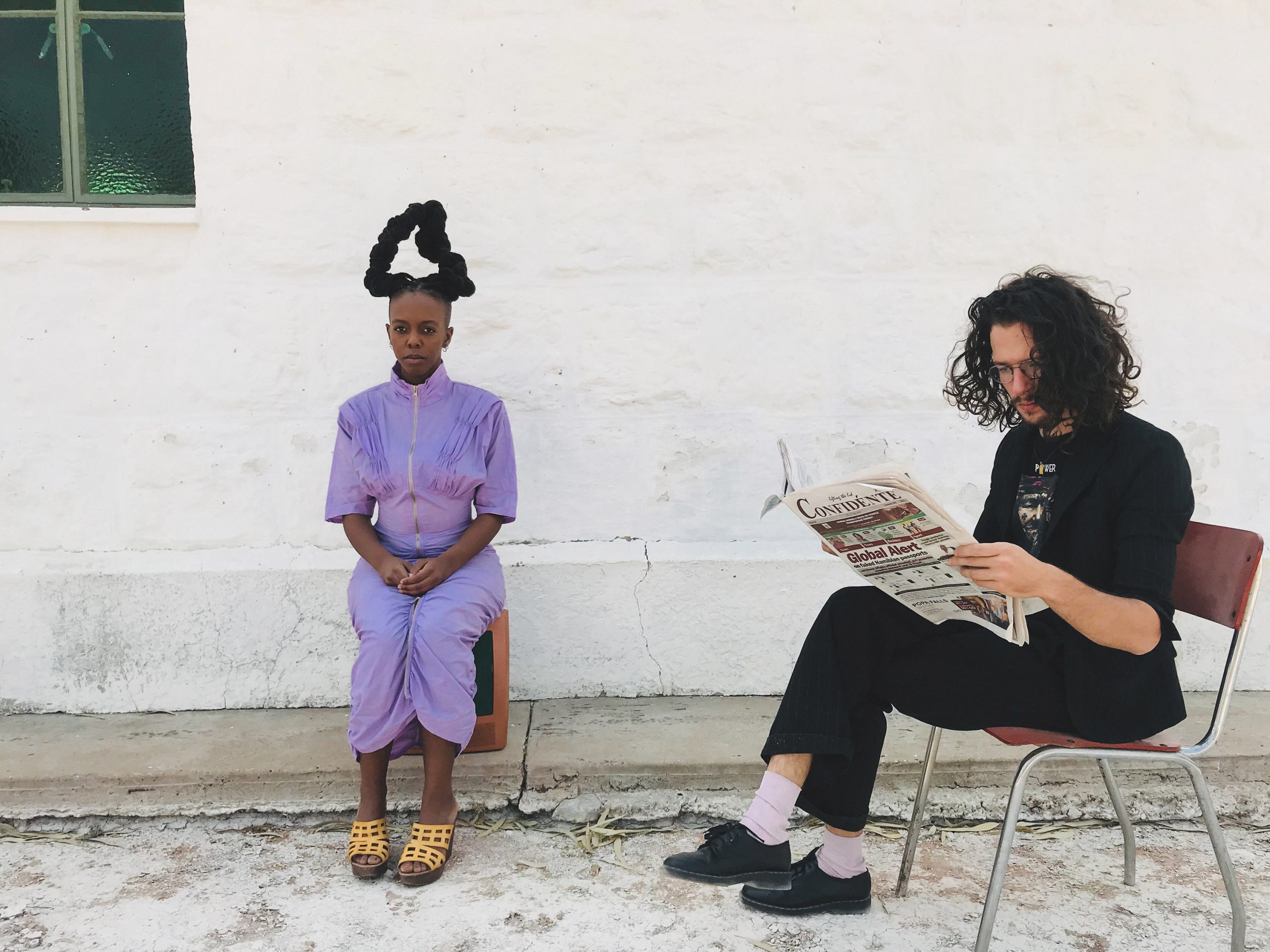 Photography by Ayanda Duma
buffering juju is a concept album that tells the tale of a woman's journey of freedom from prison. The opening track "leaving prison" is a beautiful Xhosa hymn that uses layered chants over bass that thumps like it's being hit with a pillow and subtle electronics that rise and fall- like a wind-up toy being pushed to its limits by an overzealous kid. It ends with the sounds of a jail cell opening, footsteps leading outside, and fades out with the gleeful sounds of children playing and thus with that; the stage for buffering juju is set. They call it "nomadic future folk music", which is a bit of a mouthful but gives you a decent understanding of where the duo is coming from sonically. Geographically, kechou and dumama are from opposite ends of the earth, with kechou originally being of Algerian-German descent, born and raised in Germany, and dumama hailing from the Eastern Cape here in South Africa. The two met in South Africa in 2017 after kechou came to study at the South African College of Music in Cape Town, to learn more about African music (with a particular focus on North African instrumentation). This coincided with a period where dumama was under the mentorship of legendary composer and instrument builder, uMama Madosini. Now the duo has taken what they've learned individually and are pushing boundaries together.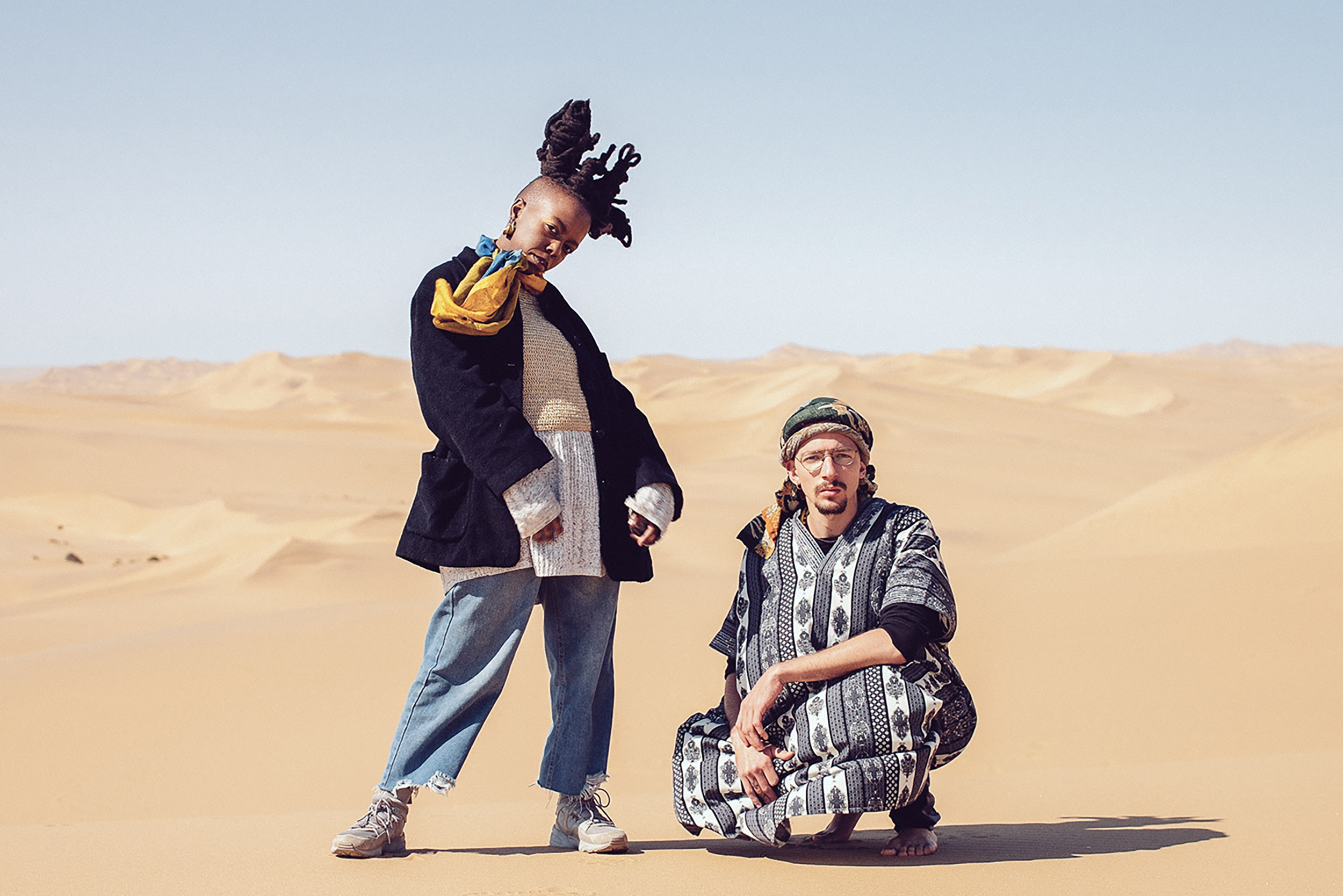 Photograph by Chris Kets
Peering at the track list, I wondered if the track "for madala" was in fact for the iconic Zulu guitarist Madala Kunene before listening to it, so I was obviously pleased to see his name credited as a writer for the song. There're certainly some unique guitar sounds used on this experimental jazzy number. Oddly enough, however, it is the song that follows it titled "intaka" that has guitar work which evokes that more traditional Madala feel. The album often rides the lines between harmony and discordance. There's a lot going on- but it doesn't feel too overwhelming, except for when it's meant to. Ok, I lie. The first time I listened to it I was a bit overwhelmed trying to figure out what I was going to say about it because it's one of those projects that immediately strikes me as significant. It's the classic idea of fusing modern and traditional sounds but without the cynicism that often plagues those sort of projects.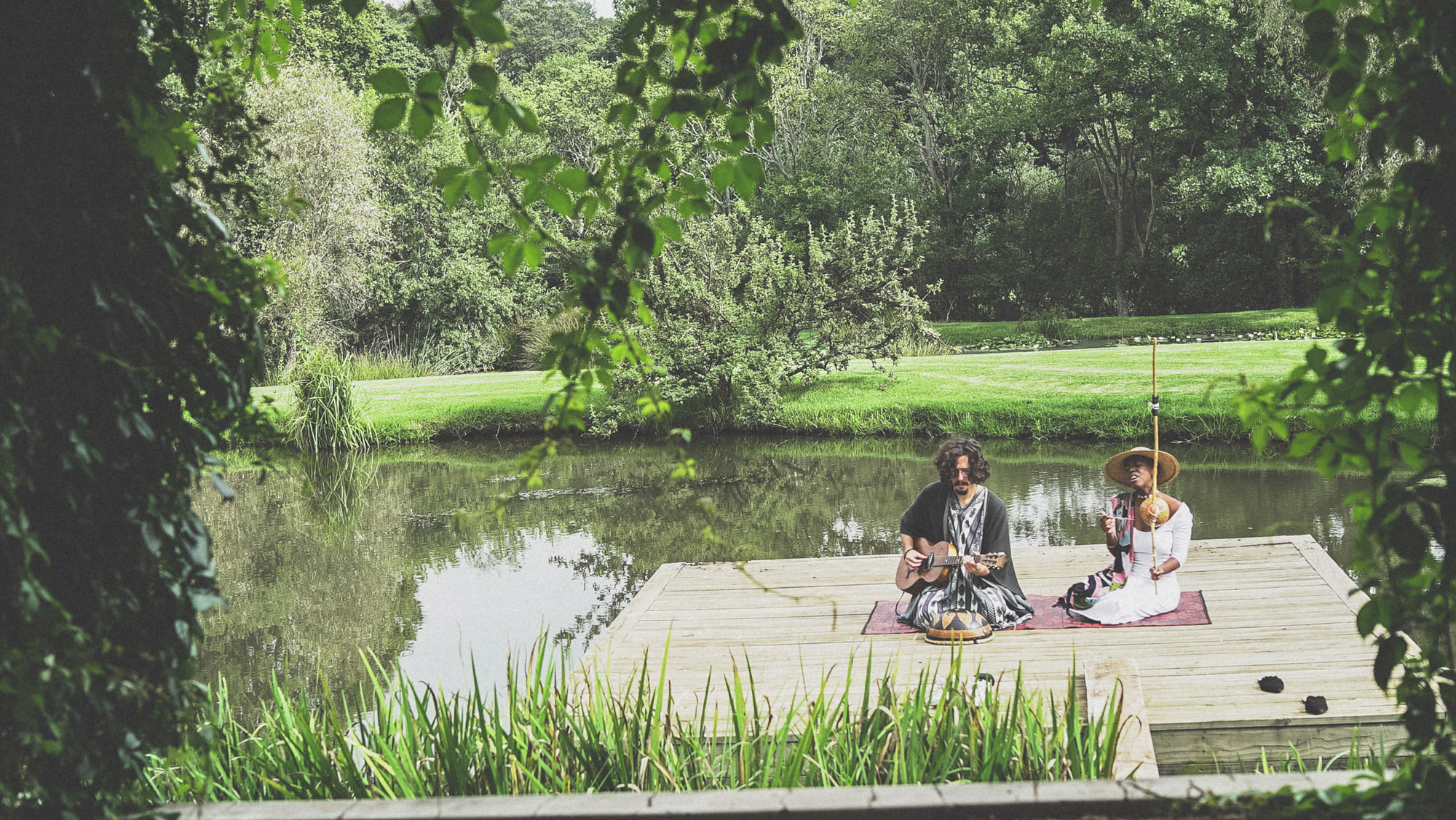 Photograph by Tseliso Monaheng
At times I hear elements of The Brother Moves On in the music but obviously the roots reach far deeper than that. The closing song "mother time" also reminds me of another South African act who were rather ahead of their time, Lark with leading womxn Inge Beckmann. It's an otherworldly song that blends operatic and poetic storytelling whilst dumama pushes her vocal limits not just in the notes she hits but structurally too. This is the first I've heard of dumama and kechou and it's been quite the introduction. Between them and their collaborators, they've created something beautiful and it is kind of obvious we'll be hearing a lot about them over the coming years.
If you'd like to learn more about the recording process behind the album, the short film below by Tseliso Monaheng documents how it came together.