Intimacy locked in. A moment; an expression of being – an archive of lived experience. An embrace of pure physical; spiritual emotion. Lingering intimacy. A rich kiss shared between two young men. A candid tale of queer love captured on the emulsion of a film roll recorded with the material's light-sensitive silver halide crystals. Same sex tenderness expressed where it is forbidden.
Tanlume of bananaemoji.com envelops his audience in a narrative depiction of the realities the LGBTQI+ community faces in Botswana. "Shot and produced in Botswana, the film challenges the taboo of intimacy between two men and highlights the need [to] recognise same-sex mariage." The title of his Editorial and short film plays on the title of the 1969 film They Shoot Horses Don't They? by Director Sydney Pollack.
An extract from the film synopsis on IMDb reads, "A young boy by the name of Robert sees his hillbilly father shoot a horse with a broken leg to put it out of its misery.
Years later, it's the Great Depression, the 1930's. Robert dreamed of being a great filmmaker but is now almost broke. He decides to enter a Los Angeles dance marathon, a craze that many people are falling into in California with the promise of winning cash. It is there that he meets his first dance partner, a beautiful but caustic and bitter woman named Gloria, apparently recovering from a suicide attempt. For her, after years of bad luck with men and no money herself, the dance competition offers her false happiness. Together, she and Robert form a friendship.
As the competition goes on, it becomes evident that the show host, Rocky, doesn't have much money himself and, despite showing genuine remorse about it, he frequently exploits and psychologically abuses the dancers and makes a spectacle out of them for the viewers of the show, who pay him a great deal of money every day just to get into the arena. Alice, an aspiring actress, goes into hysterics when her beloved dress is stolen, and a man's leg becomes paralyzed. When he falls unconscious, he is given castor oil and doused in ice water, and then forced to dance again. A pregnant woman dances and has to race with her husband around a track, often becoming exhausted and collapsing."
An interesting analogy made by the 'THEY SHOOT BOYS DONT THEY?' auteur. And in some ways, I can see why he thought the title suitable. "…I chose this title not only for the shock value and obvious click bait effect but also because at times being discriminated against by a community can feel as though you are being attacked or shot."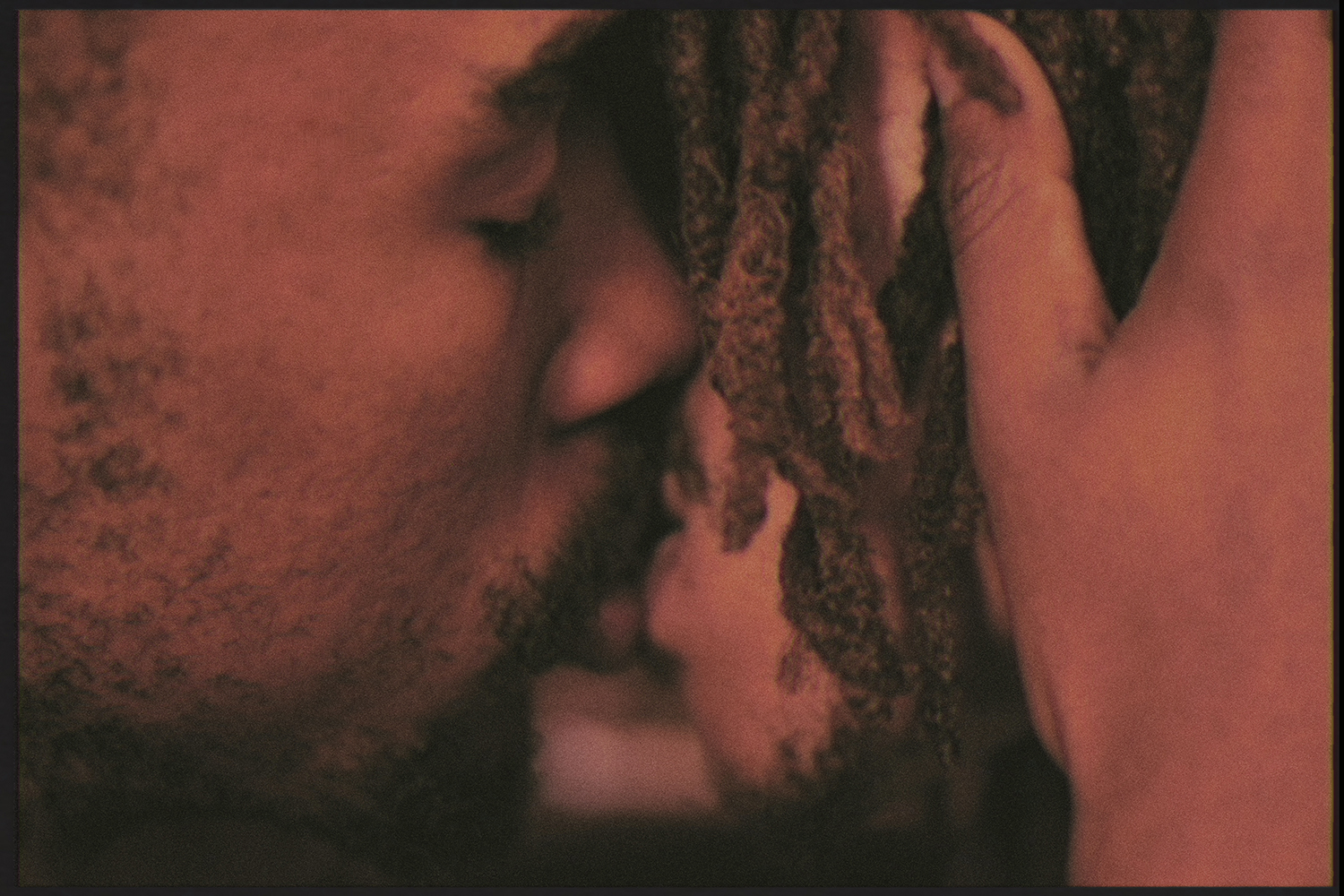 I spoke to him further on the project:
In which way does this film and still image series address this pressing issue and does it in any way provide a solution? Do you believe that this film is a true reflection of the lived experience of queer identifying bodies in Botswana?
The idea was to depict that there is no real difference between a kiss between, a man and a man versus a man and a woman. It is all affection. In doing so we hope to ignite conversations around set of issues concerning identity, gender, sexuality, spirituality, knowledge and power. In putting the different 'homophobic' quotations between scenes we wished to challenge the very people that are against same sex unions with the kind of slurs the LGBTQI+ community are faced with from them on a daily. I believe the film is a true reflection of the queer community as the story was inspired by many of our coming stories.
Could you tell me more about the process of creating this film? From conceptualization to the completed project?
The film started as a short story and considering the wealth of the subject matter and its potential I then decided to develop it into a script for a short film. The short film was to act as a 3-minute showcase of the memories shared by the two characters in the short story. The film's style was heavily influenced by home videos as they served as memories. We took inspiration from artists such as Harmoney Korine. The creative writing and conceptualizing was not the hardest part of the process rather the casting. Most men, gay and straight wouldn't be a part of the film out of fear of the discrimination.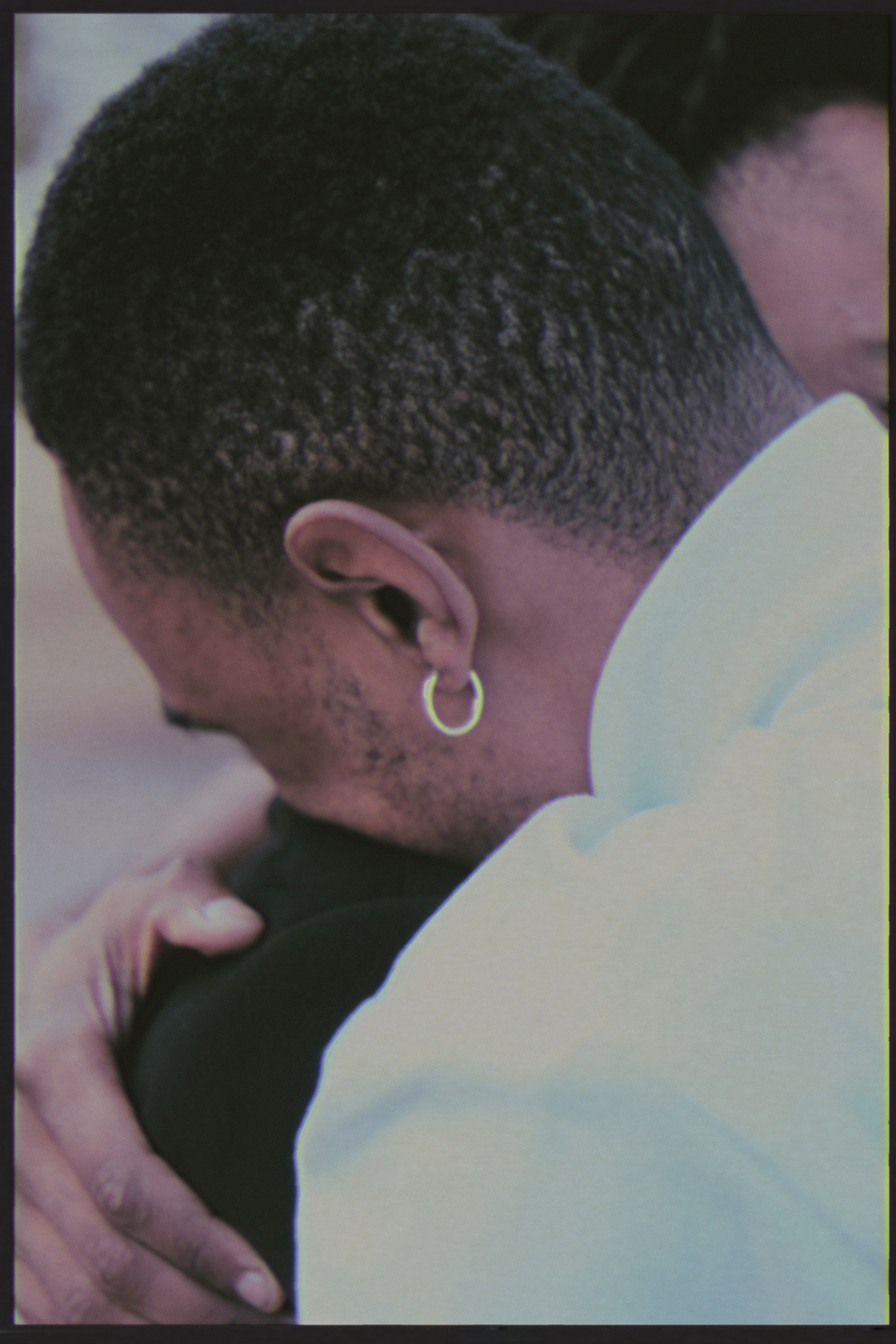 What has been the general response by audiences to this project?
The response online has mostly been positive. I think all the possible insults that could have been hurled at the film were in a way diffused by chiming them into the story with the quotes between scenes. The power was removed. The homophobes were shaken and confused.
How do you believe that projects such as this can create more visibility for the queer community, enable equal marriage rights as well as create safe spaces for LGBTQI+ identifying individuals?
When we reflect on representation and visibility, what has aided and amplified people being seen, and their voices added to our cultural landscape is film and photography.
For more info on the project and to view the film visit bananaemoji.com