"Can the same instrument that has historically been used to enact and perpetuate violence against Black people, be reclaimed by Black people and used to undo the legacy of that violence?"
Asks multidisciplinary artist Ranji Mangcu about the camera in her graduate project IQHINA. 
Born in Manhattan, New York, in 1998 to South African parents, Ranji and her family moved back to Johannesburg in 1999. Just like many other artists who find inspiration within their own personal histories, Ranji was inspired by a unique piece of her family history, a large photographic archive, preserving photographs from the 1980s to 2010. This archive would become a point of interest and departure for Ranji and her practice as she grew up analysing the photographs, posing for them and eventually taking pictures of her own. This, Ranji recalls, is how she was exposed to photography, influencing her fascination with photos as time and memory-keeping artefacts. Ranji feels that her interest in history is a wonderful medium for her passion for art and that knowing about the history of image-making is a significant part of what keeps her engaged in the creative sphere, so it is no wonder that a project such as IQHINA finds itself asking questions surrounding photographic histories.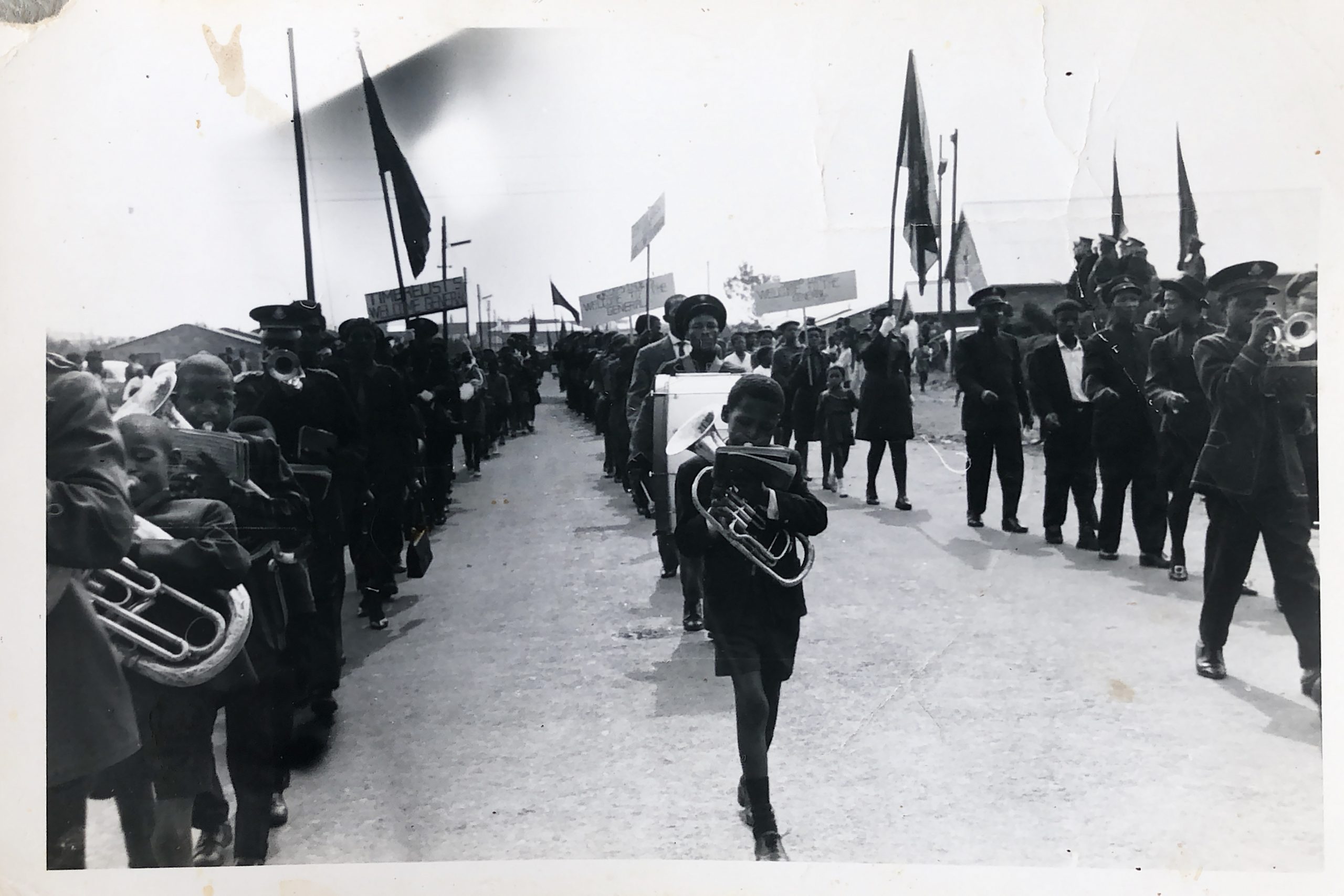 As a recent Michaelis graduate, Ranji's photographic work is striking and communicates well the motifs she begins to question within her artistic research. Last week, Ranji and I conversed over email about her practice and caught up about her graduate project IQHINA. In this thread, Ranji shared with me her experience growing up as one of five sisters and being the only sister with dark skin, causing her to grow up feeling a profound sense of difference. This feeling causing Ranji to attribute her obsession with the photographic archive as a way of validating that sense of difference. Reminiscing, Ranji thinks back to enjoying taking photos of herself and her family from a young age and constantly engaging with images of iconic women like Beyoncé, Naomi Campbell, Kimora-Lee Simmons, and Lebo Mathosa — whose artistic identities had a strong relationship with fashion and photography. Ranji's interest in photography was a huge part of her life coinciding with her love of fashion before it became a major part of her artistic practice.
The rich conversation Ranji and I shared allowed me to gage a better understanding of IQHINA and the elements which informed the project, as well as how Ranji's personal history has been impacted by photography and how the writings of her father in Biko: A Biography influenced her artistic practice.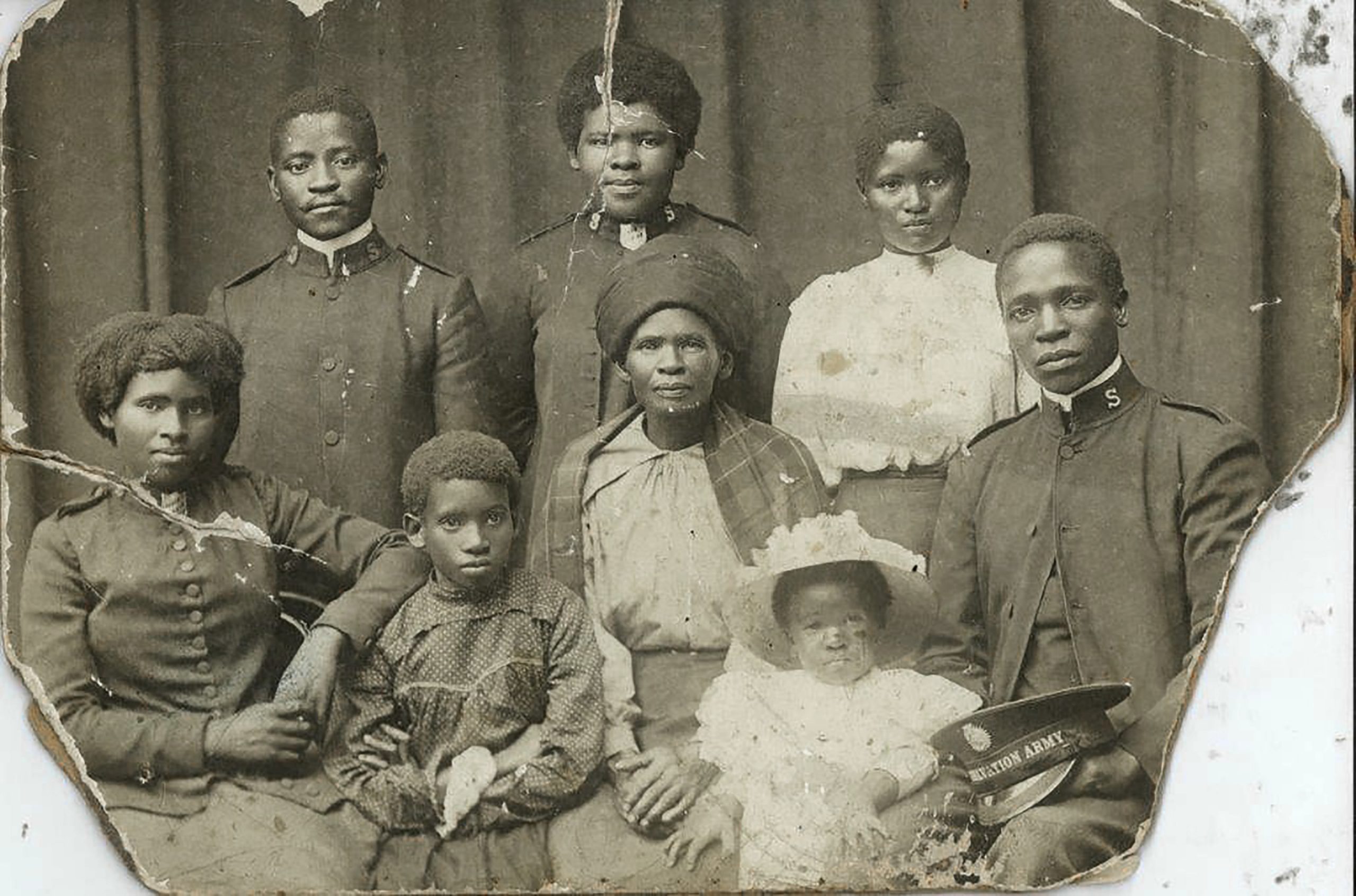 Could you tell me a bit more about thinking alongside your father and his writing informing your artistic practice?  
Ranji Mangcu: My father's writing only came to inform my practice in [my] 4th year. It was at the very beginning of the first national lockdown and I'd had to go home and re-think my entire plan of action for the year. I felt very lost conceptualising my 4th-year body of work, and I really wanted to make a body of work that was strong but also sincere. Excited about the photographic archive that was at my disposal, and having read my father's work, my supervisor had sort of hinted that I should read my Dad's writing. I was resistant at first, but she insisted that it would help me, and she was incredibly right. In reading Biko: A Biography, I felt like I was, for the first time, in conversation with my Dad about his family history, and was able to more deeply contextualise him, my mother, their parents and their siblings alongside Black Consciousness ideology in Ginsberg, and the perspectives and thought-processes that informed how my sisters and I were raised.
As your practice is informed by photographic archives I began to think through the loss of traditional archives somewhat linked to people now having camera phones and the ability to delete images at an instant or lose images through other ways as they are often stored on a cell phone alone. What do you make of this loss of archive? Or do you believe that through social media we are in fact creating a new digital archive online which future generations will reflect on?
Ranji Mangcu: I don't necessarily think of it as a "loss" of traditional archiving, I think of it more as an evolution, and with evolution comes a shift in concerns. Where people once (and likely still do) worry that archives would be destroyed in fires or other such disasters, people now worry about what happens when it gets deleted. In both cases, it comes down to how the archivist chooses to preserve what they believe to be the most important things. In contrast to the traditional boxed-up repository of documents, I agree that social media is definitely, in its own, [a] more externalised way, a signifier of the changing concerns of archiving. This is how our generation does it. Future generations will have it to reflect on, but surely have their own methodologies, which will be valid for their time.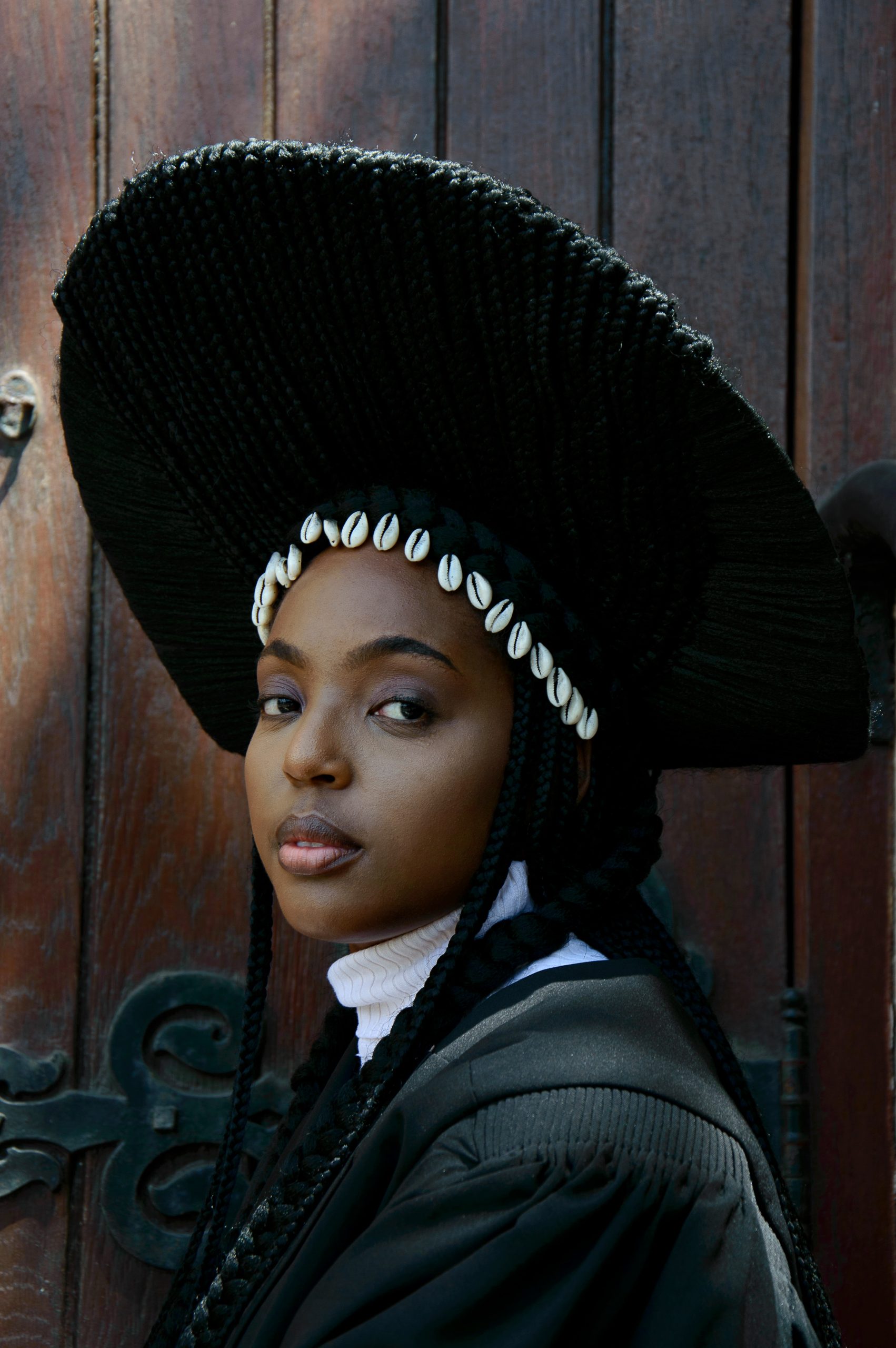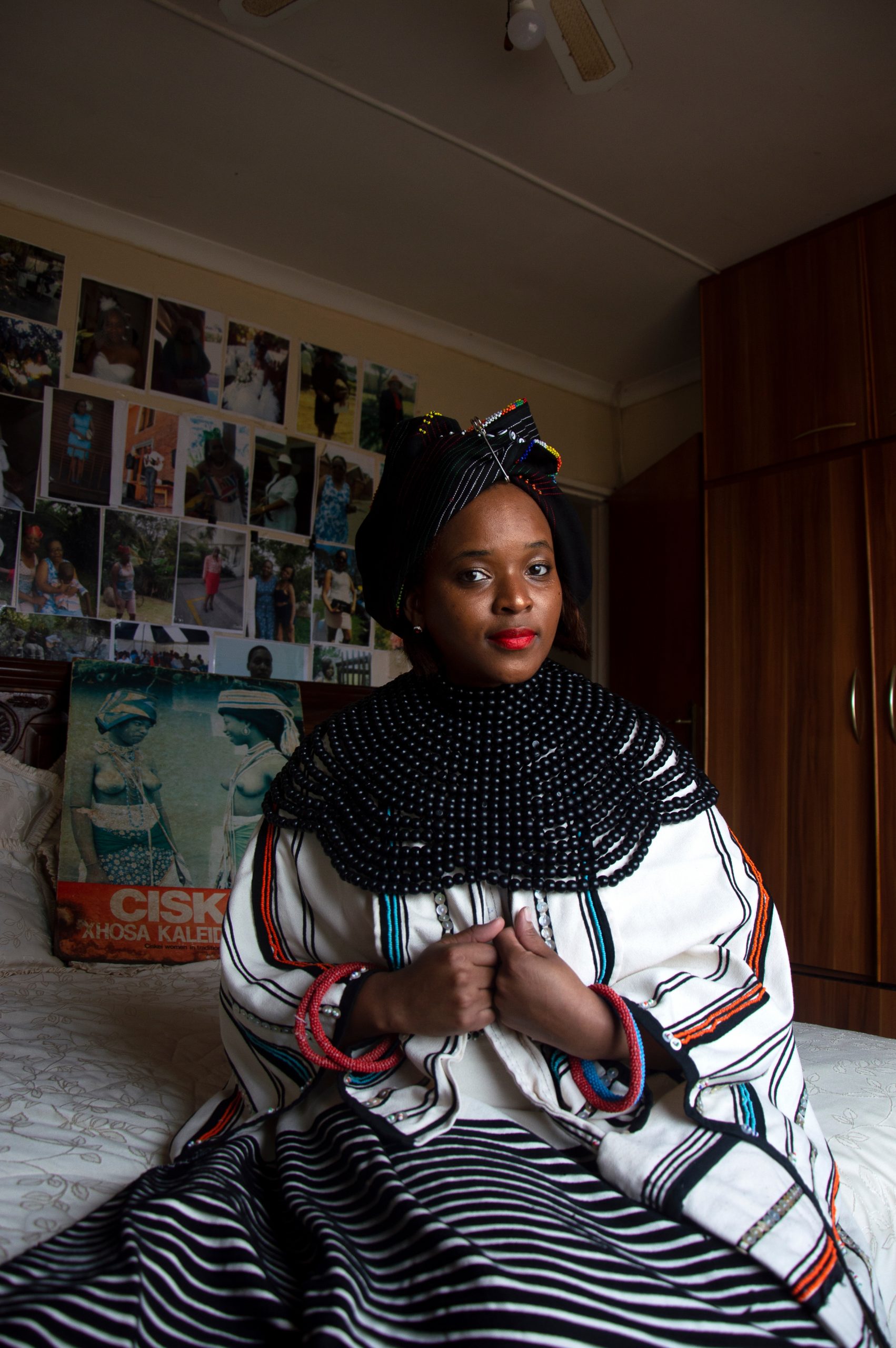 How does your interest in fashion photography inform your practice and the work you create?
Ranji Mangcu: Fashion photography allows me, a young Black woman, to continue the project of documenting Black identity, lived experience, culture and imagination in my own capacity. To me, fashion represents a platform for individuals to form and perform identities, and exercise a sense of agency as they navigate the world. Immortalised through photography, it's a powerful record of how Black people have historically engaged with and informed fashion. For example, the Black Panther aesthetic of the 1970s, Black Y2K aesthetics and IsiPantsula aesthetics of the late '90s and early '2000s – styles that recur and continue to foster our understanding of the history of Black culture and artistry because they were documented. Moreover, I love the engagement that comes with photographing people, and how wardrobe becomes a great vehicle for communication, experimentation and performance during the process.
I read through parts of your essay Inkululo: Unravelling the Knot, which unpacks the theoretical framework behind IQHINA and it became apparent that IQHINA was a project in which you could — as you put it — explore if the same instrument that has historically been used to enact and perpetuate violence against Black people can be re-claimed by Black people and used to undo the legacy of that violence. Having completed the series and research around this what have you discovered surrounding this exploration? 
Ranji Mangcu: While working on IQHINA, I was lucky enough to find my grandfather's photographic archive, in which he documented himself, his family, and the practices of the Salvation Army church that is a central part of my family history and identity on my mother's side. There was a deep sense of pride, belonging and history that lived in this archive, but there was also a softness and carefreeness to it that didn't translate to the reality of what was happening beyond my grandfather's viewfinder in the '70s and '80s. With all the imagery of Black trauma and pain that go hand-in-hand with the atrocities of Apartheid, I felt – for lack of a better word – safe, looking at all the moments of softness, mundanity and kinship that my grandfather documented in his photography. While the damage of representational violence is deep and far from being undone, the documentation of Black lived experience and shared identity is not only important to the future of Black collective memory, it also allows room for a shift in the relationship between Black people and the camera, in which Black people become their own documentarians. While I am not saying that this is the great solution to representational violence, I believe it's a step in the right direction.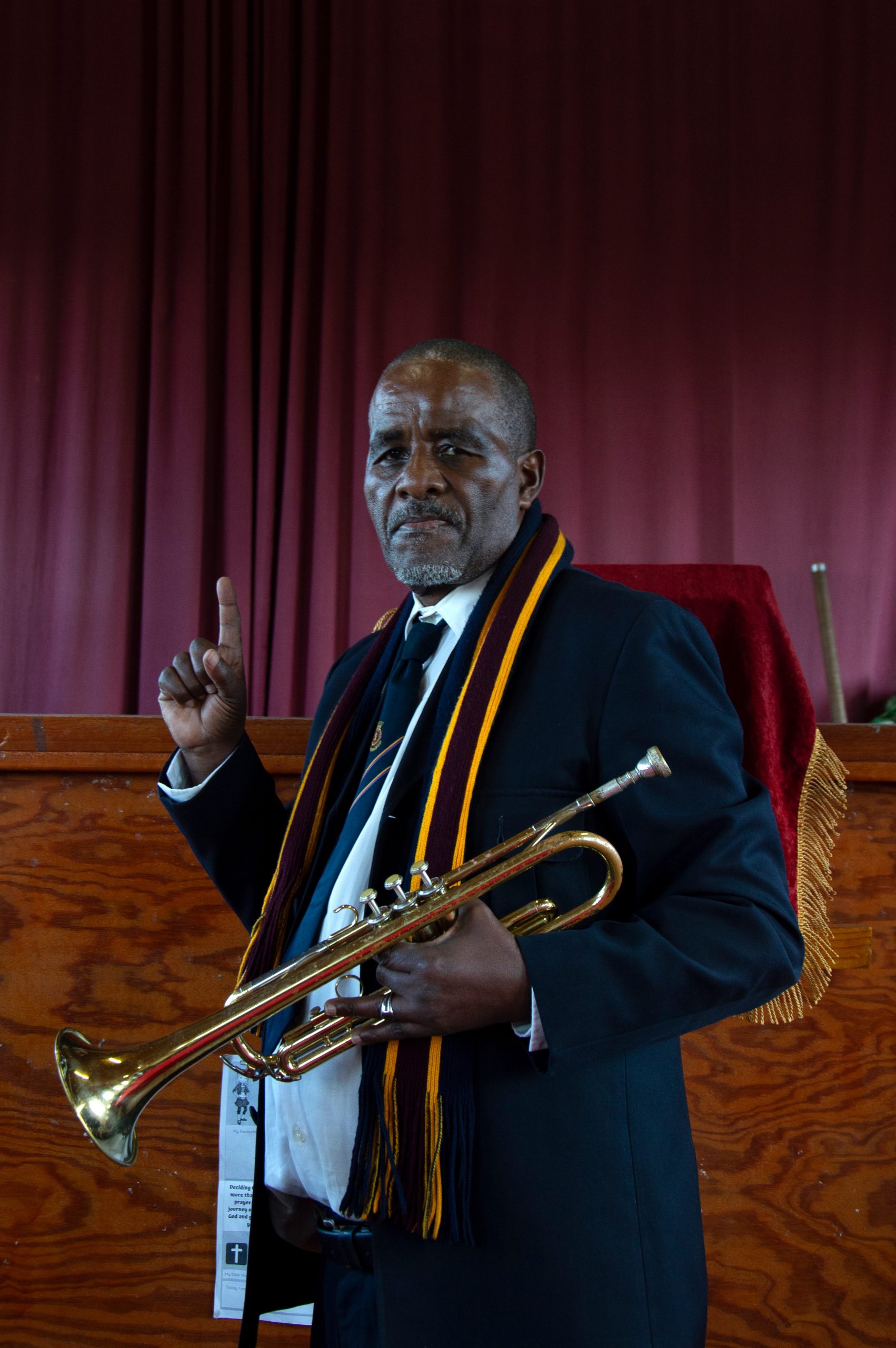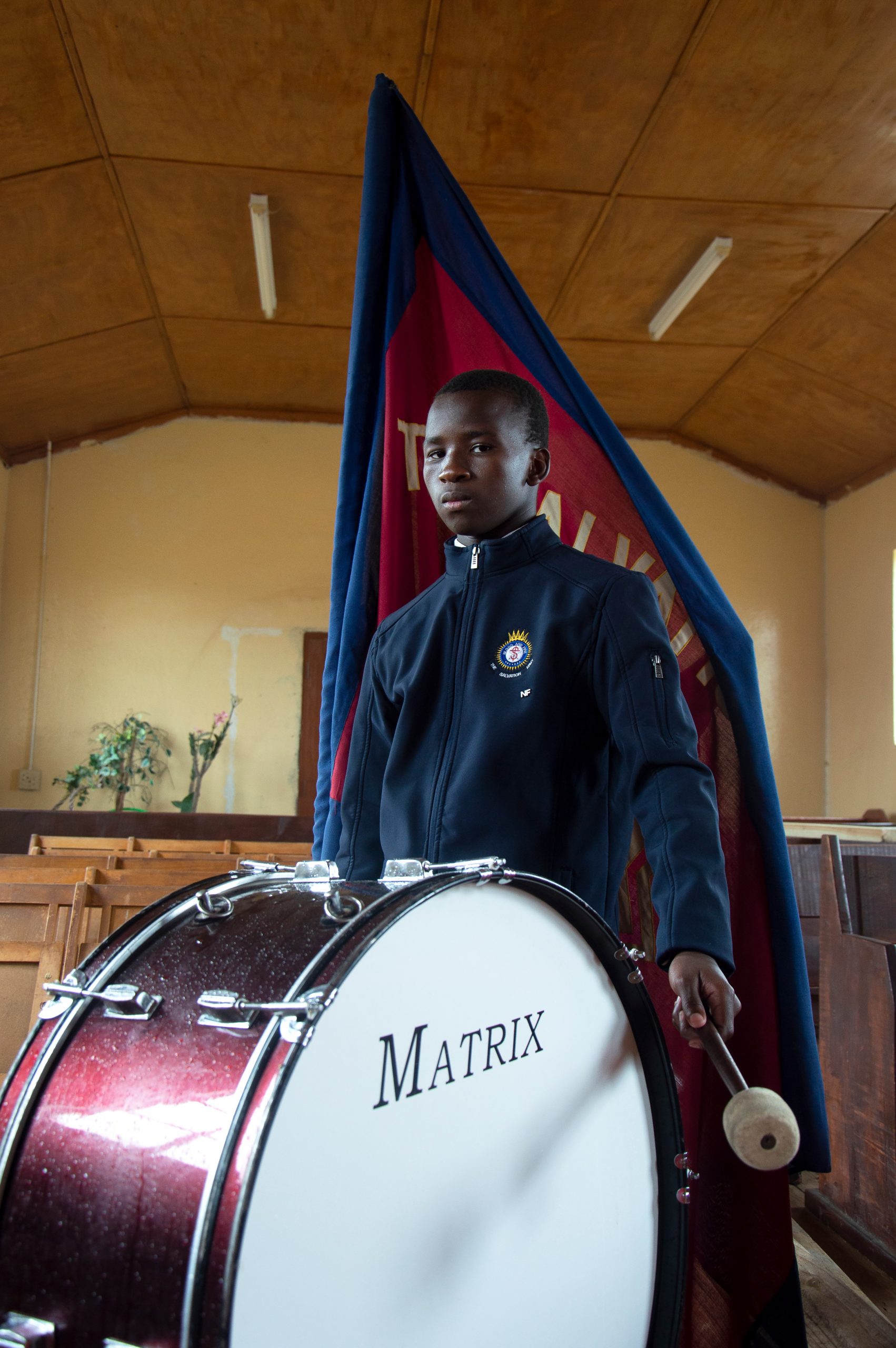 I am always interested in the creative process photographers go through when creating images, especially when they form part of a photographic series, was there a specific process you went through when creating IQHINA? Or did it perhaps build on an ongoing process you conduct within your artistic practice?
Ranji Mangcu: IQHINA was a unique project for me. It was my first time having a whole year to create a body of work, my first time doing so from home, and my first time travelling in order to do so. When lockdown started in March/April, I had to let go of the project that I was initially undertaking and accept that it couldn't happen and it was beyond my control, which is not something I usually allow myself to do. I then did what I normally do – research and process my ideas by doing a lot of writing. From previous projects, I was used to having to execute everything on my own, but this proved unsustainable after some time, so I had to enlist my mother, our helper, and my sisters as assistants. In changing my approach, I had to be stricter with myself but also be more flexible in order to stay organised and motivated to execute my ideas. When I have an idea I usually take really long to let it solidify in my mind and figure out what I need to do to get it right. In working on IQHINA, I truly started to value experimentation and play. I had to let go of a lot of my shyness and anxieties and just act when I needed to act, and ask for help or information when I needed it. Working with siblings, aunties and uncles, I learned a lot on a directorial level. All in all, IQHINA opened me up to taking a more community-based and pragmatic approach to photography.
Through reading your final year essay and engaging with your work, I gather that you think of photography as a material way to have a look into our past histories which are immaterial. How has photography impacted your own personal history? 
Ranji Mangcu: There are many answers to this question. As a dark-skinned, Black, South African woman, I have rarely experienced healthy, archetype-free reflections of my identity in media. Photography provides a window for me to reckon with that. Furthermore, through my lifelong engagement with the photographic archive at home, and my recent engagement with my grandparents' photographic archives, I was able to gain tangible evidence and understanding of my family history, and many of the perspectives and thought-processes that informed how my siblings and I were raised. Additionally, being the only one of my sisters with dark skin, I grew up feeling a profound sense of difference.
A huge part of my obsession with the photographic archive was validating that sense of difference (i.e. validating that I wasn't imagining the fact that my experience of being Black was different to that of my sisters) but also mapping out resemblances and shared memories that confirmed a sense of belonging for me that calmed my feelings of "oddness". So from around age 7, I really enjoyed taking photos of myself and my family, whether it was on a real camera, or on my parents' Nokia phones. At the time, I didn't yet think of my photography as an artistic practice, but photography was a huge part of my life and has given me a stronger sense of belonging within my own family.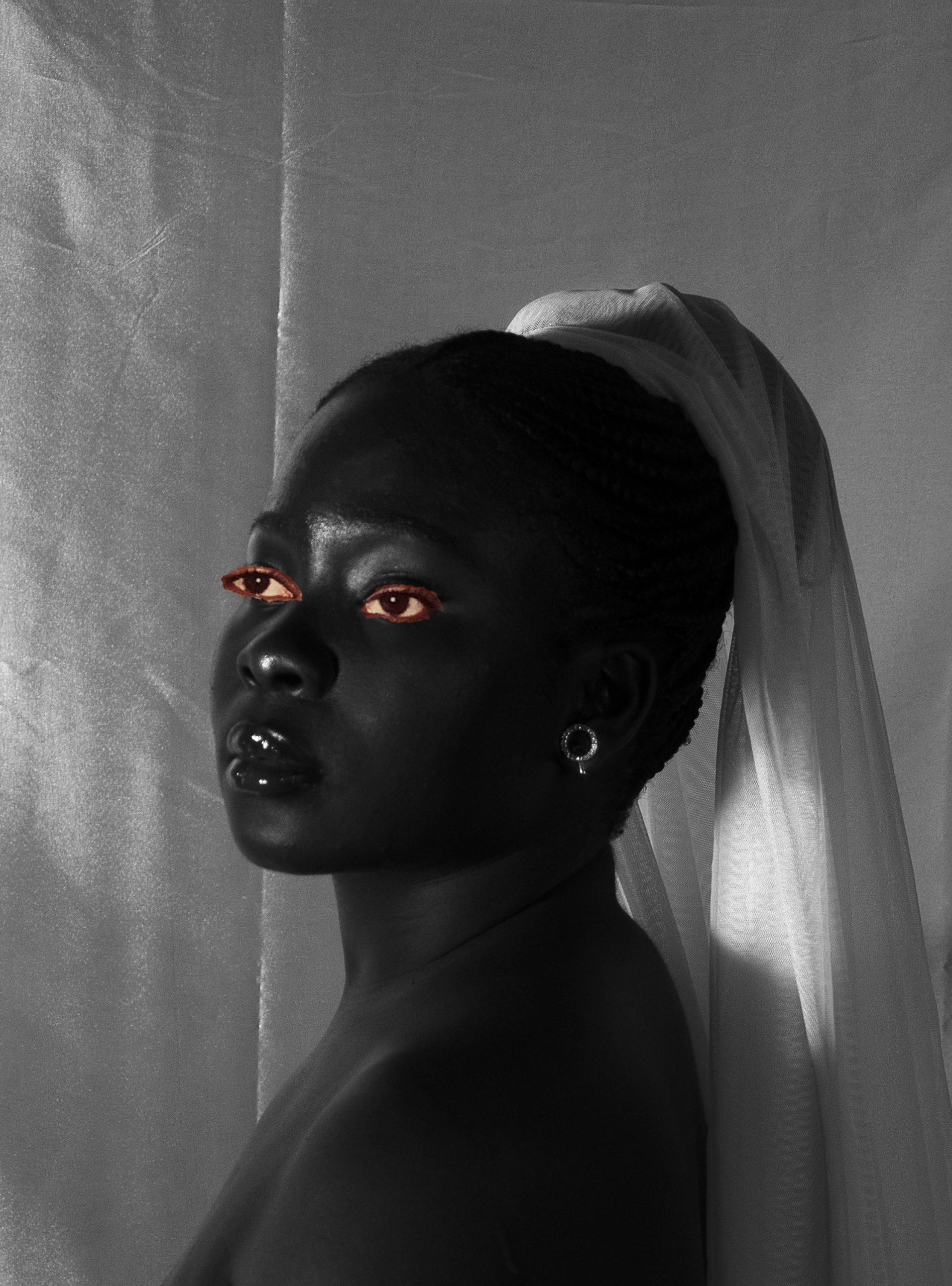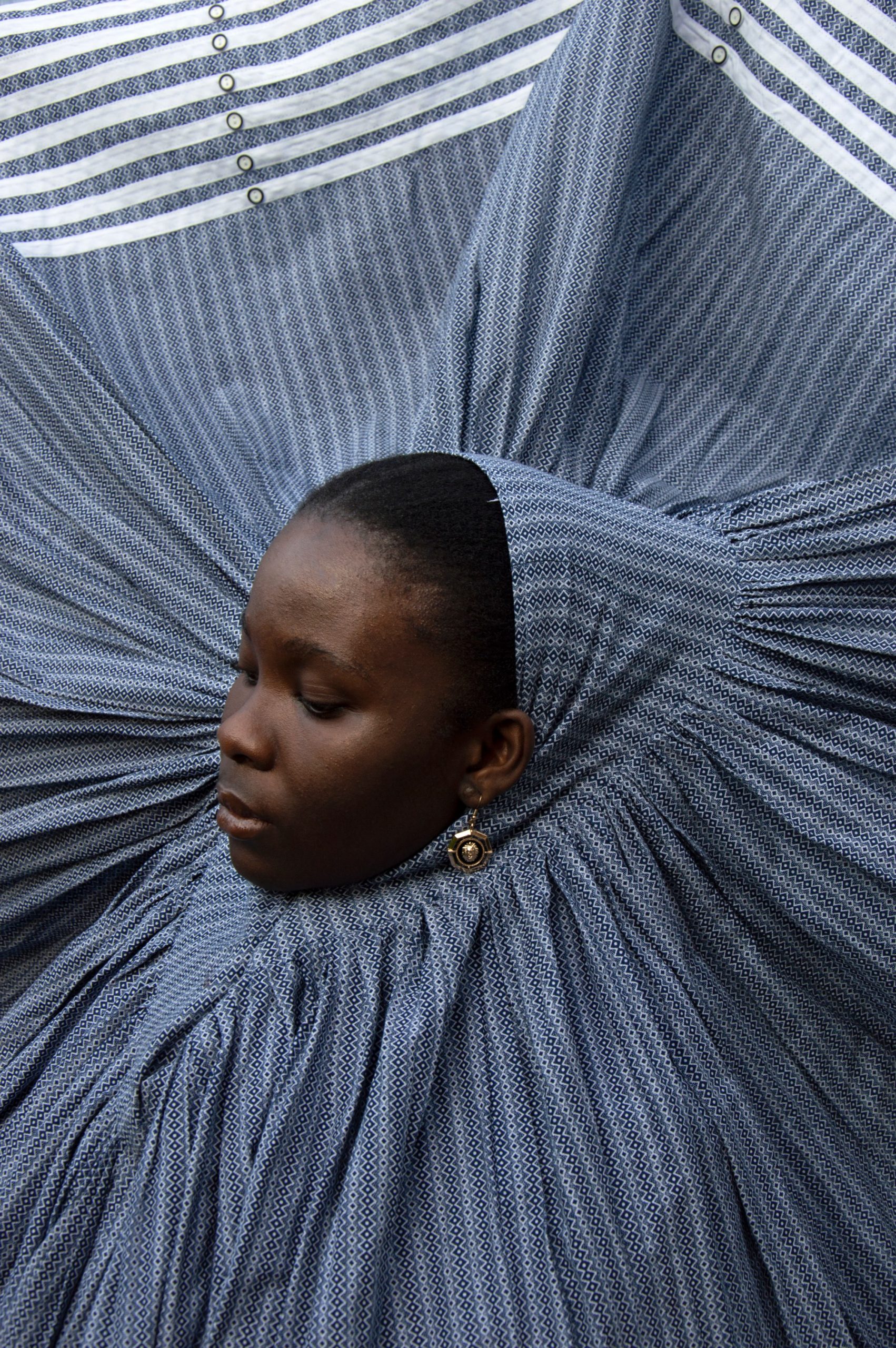 You have described IQHINA as an intersectional project, therefore, its origins cannot be tracked back to a single text. However, visually or stylistically what were the influences which informed the series? 
Ranji Mangcu: Visually, a lot of the Salvation Army photos were influenced by (and in conversation with) my grandfather's photography. Secondly, I love Beyoncé's artistry. At the beginning of the year, I engaged a lot with the imagery from Lemonade by Beyoncé, and then Black is King when it came out. Both were influential to my understanding of the powerful yet sincere project that I wanted to achieve.
Lastly, what are you currently working on and how has it been influenced by your previous research and projects? 
Ranji Mangcu: I mentioned in my essay that IQHINA is an ongoing project, in which I continue the work done by my grandparents and my parents in their photographic archives. At the moment, that is what I'm doing, but with a stronger focus on the relationship between fashion, photography and identity.