In this humorously peculiar sci-fi interpretation of the year 2020, director Caroline Viitanen explores the parallels between the year's astrological events, the concept of rebirth and how the pandemic may have activated a mass-awakening, propelling us into The Age of Aquarius and the next 2000 years of "being in the light".
The scientific age of humanity is underpinned by existential rationalism that fuels the meaning of the epoch related term "Anthropocene", used to denote a period in which we currently yield power over the natural order of the planet. Moving away from fantastical imaginings of our origin and our path ahead as planetary beings seems to be evident in the divergent path of ideological systems that cement this "rationalism", notably the frailty of capitalism, the consequences of colonialism and the plague of the patriarchy. Omitting the pursuit of meaning from our cultural lexicon, and I mean this in the western context, has led to what feels like a void in collective emotional intelligence; the ability to grieve collectively, transform said grief and share its passing as a common goal towards creating a society of equity and safety. This feels true in the context of the pandemic; a mass experience of uncertainty, illness and mortality in which the world felt like it had truly stopped for a moment in time. 
While being ''awake'' is a term co-opted by the new age spiritualists, it has its roots in eastern philosophies such as Buddhism; referred to as "Nirvana" – the pursuit of enlightenment. To conceptually understand the greater collective journey is one aspect, to have individual experience of its unfolding is an entirely new voyage and its belief as reality is held by people across the world. Caroline Viitanen's film 211220 elucidates this concept in cinematic format, along with a stirring accompanied script narrating her conception of "the Great Awakening". The following quote from the plot narrative is a poignant reminder that our planet is influenced by its position in the solar system and that while some believe we are in total control of our destiny, there are forces beyond our reckoning that could – hopefully – seed a deeper energetic transmutation than the grip of society's ills.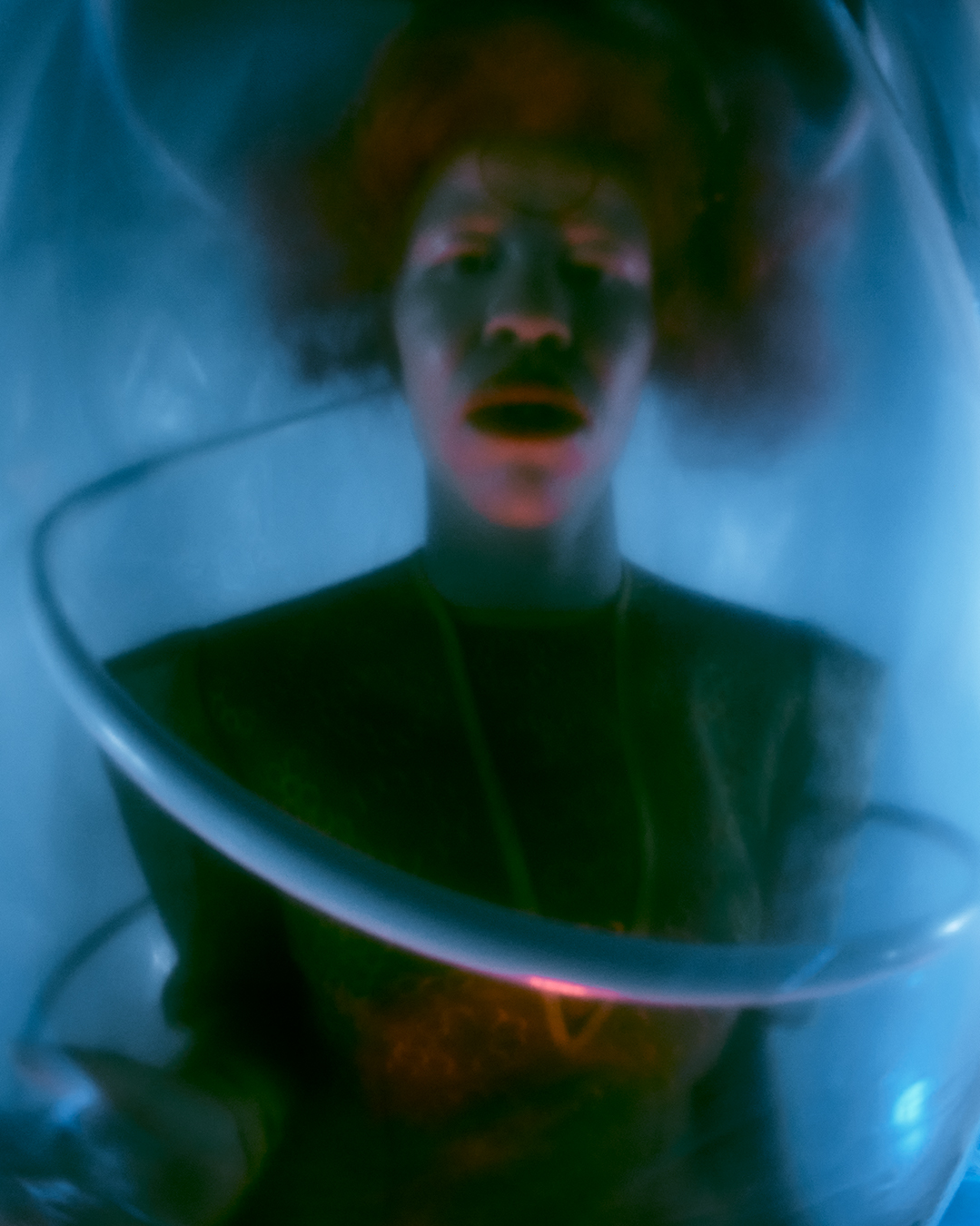 Our solar system orbits across a photon belt twice in what is considered a cycle of 26,000 years. This photon belt is the galactic plane alignment of hundreds of billions of Milky Way star systems.  Depending on where we are in the cycle, our solar system sits either partly or fully within the photon belt.  It's said that due to the thickness of the photon belt, we spend 2,000 years "in the light" and 11,000 years "in the darkness".  Every 13,000 years a Great Crossing occurs in which a purification process naturally happens due to reaching the peak of the photon belt's field.  This crossing also coincides with the 13,000-year cycle of the Stellar sun and is cause for a surge of photonic light – the highest form of light that is known.
In December solstice 2012, it is said that our solar system fully entered the photon belt field, which interestingly coincided with the end of the Mayan calendar, also working on an approximate cycle of 26,000 years. Because there's an increase in photonic light, we experience a higher vibrational frequency inside the photon belt than outside of it.  A more tangible suggestion of these elevated frequencies occurring may be the measured spikes in the Schumann Resonance, also known as the "heartbeat" of the earth.
 Caroline Viitanen for africaisnowmag.com 
This shift is astrologically known as the "Age of Aquarius" – moving from the Piscean age and into a new frontier in which dimensional veils are supposed to reveal themselves in our subtle experiences; outward expressing itself in a future upheld by a reworked value system, and toward a less dystopian condition for the earth. I can think of no better modality than fashion to interrogate and imagine this scenario; as by its very nature, sartorial consciousness has held its place as a cultural expresser since the inception of civilisations. Fashion can play the part of the vision quest – and 211220 does this with remarkable efficacy. The film shows otherworldly versions of "higher selves" incubating in preparation for this great awakening, led by the beautifully adorned Mother (perhaps God herself?) with a third eye wide open – that appears to propel through the universe as a force beyond any binding physical matter. I sat down with Caroline to better understand 211220 – a visual dance of an imagined, sartorially driven reality – in which transcendent experiences challenge the dysfunctional myths of society.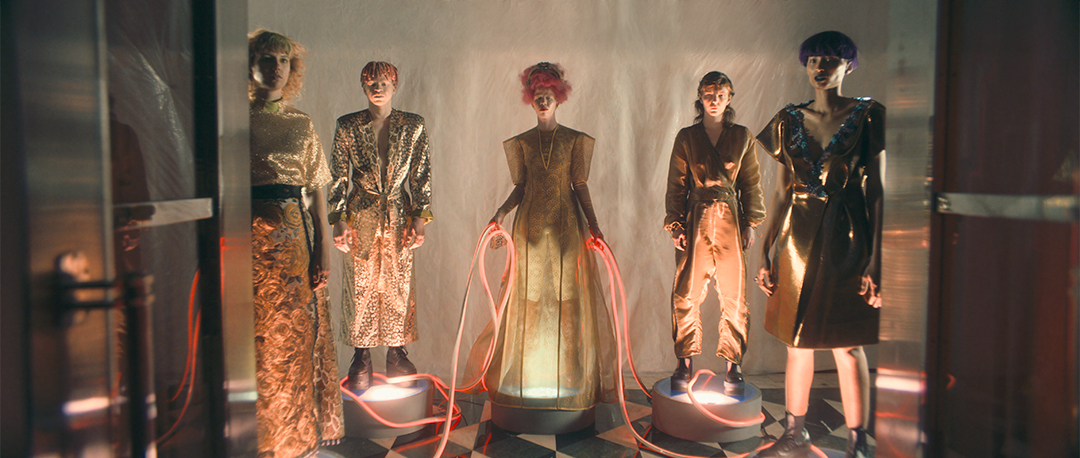 I was introduced to "Awakening" through the new age movement, and to see it embodied in 211220 this way as a fashion writer has been really quite amazing, how did the concept arise in your life?
Caroline Viitanen: Before I moved to South Africa, I studied fashion in Italy at a school where some of the great creatives in the industry started. I always loved the expression of fashion because you can actually just be whatever you want; fashion can be radical, and question things. It was such an interesting space to be in — and at the time I started getting into watching a lot of documentaries. I ended up doing a lot of research which really opened [up] my eyes to the horrors of the fashion industry; the water usage, the abuse of people in the supply chains, and the harm is does on the planet. It really struck me, that I am a part of this. I am contributing towards making the world a worse [off] place. It felt so contradictory to apply my knowledge and artistic capabilities towards such an unjust system, and a space that wasn't really supporting our earth. I actually ended up leaving fashion not long after that, and I went to study economics — to see if there is a way I could find a space of change. I also realised pretty quickly that economics can be creative, [however, there's also such a] linear mindset entrenched in it and it's quite difficult to be innovative when a complex, singular system rules.
That's really interesting; it's almost like harnessing the left and right side of the brain to harness change?
Caroline Viitanen: I was super inspired by a friend Thomas Kolster — a Danish guy — who spent two years in South Africa compiling a book called Goodvertising, where he took the idea of perpetuating fearful, lack narratives in advertising and proposing a new way forward; how to change our visual information from being fear-based to heart-centred. I was really informed by this as a way to go back into the creative world, and figure out how I could talk about things that are important to my existence here through the medium of fashion and film.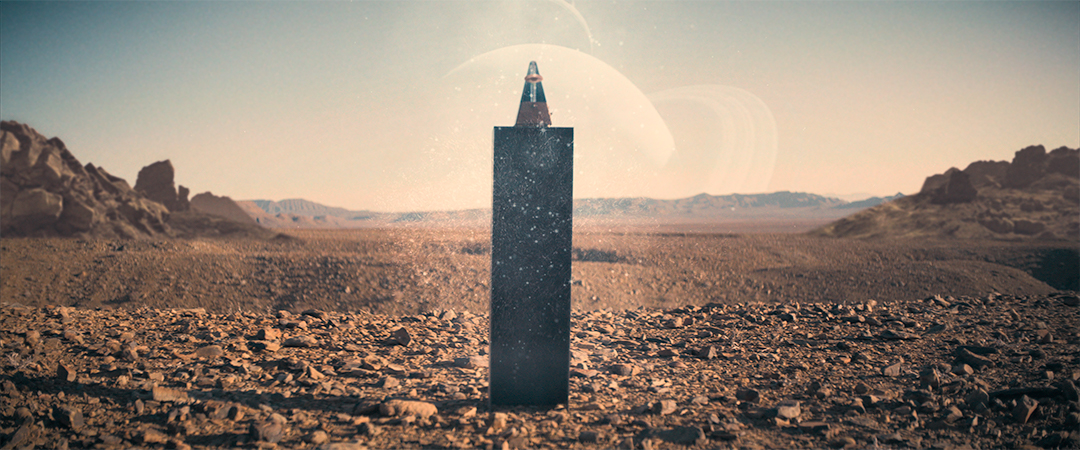 Is this your directorial debut?
Caroline Viitanen: I had made one film before, but it was quiet rushed and unplanned. 211220 is sort of the birth of all my accumulated experiences into a labour of love. Last year, I kind of felt this deep desire to just create  — especially with the state of the world, personally it felt like a huge moment of shift for the planet. All our conceptual understandings of society, of freedom of movement and of health were challenged – and still are being challenged. So I felt drawn to telling a story that spoke of this in the context of a rebirth, as if we are readying ourselves for a total change ahead in how we relate to each other and the earth.
If it wasn't for Chrisna De Bruyn, a lot of the collaborations wouldn't have occurred. Her presence and eye in the film really opened a lot of doors for this to grow into something beyond my wildest dreams.
It was an immensely collaborative experience, and I hold collaboration as a solvent to the individualistic narrative of capitalism. Do you think a collective belief in better days can bring about change? In which we honour our connections to each other?
Caroline Viitanen: I think a lot, if not all, of the present issues in our society are a result of colonial, capitalist constructs in which the individual is nurtured over collaboration. So it was really important for me to create something which lent itself to many minds coming together in the pursuit of one vision. I also wanted to look at fashion in a way that challenges [the immense power of] fashion houses. They seem to ride on certain trends, but they lack a certain substance as to what message they are trying to send. I thought if I was going to do something in fashion again, it was going to be super charged with my inner, spiritual experiences, and bring it into the world as a testimony to our innate connection to the earth and the Universe.
What is your vision for the future?
Caroline Viitanen: It really is about embracing vulnerability. We are non-binary beings, embodying sacred masculine and feminine energy and deconstructing the definitions of gender as prescribed by the system is so crucial. When those energies meet, that is awakening, that is the zero-point where liberation is available and existence in higher realms becomes palpable. I am excited for this evolving journey where I can reinterpret my relationship to fashion in a way that hopefully spreads this kind of awareness.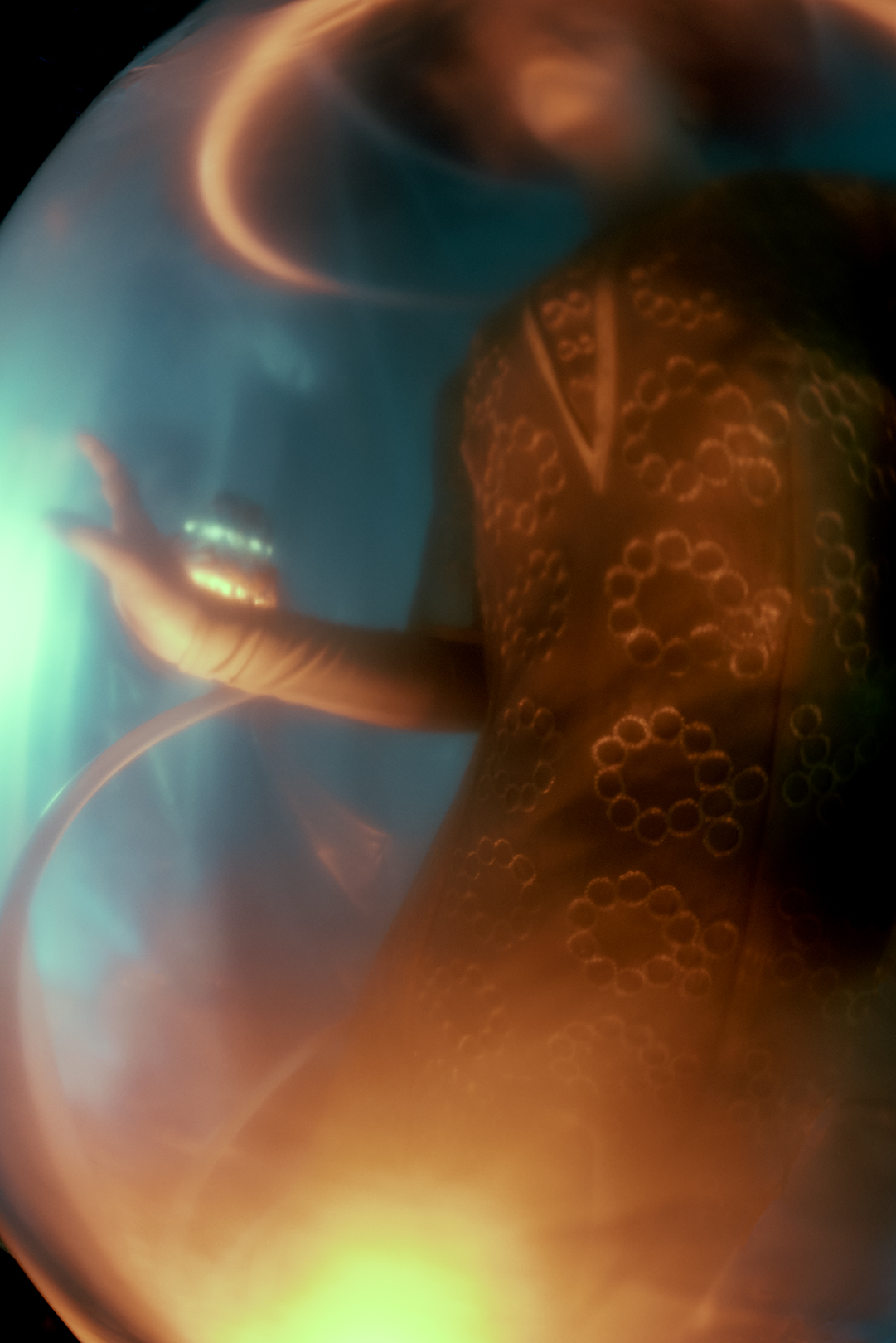 CREDITS:
DIRECTOR & WRITER
 CAROLINE VIITANEN
DIRECTOR OF PHOTOGRAPHY
NICOL DIPPENAAR
STILL PHOTOGRAPHY
CAROLINE VIITANEN
CARL VAN DER LINDE
AFRICA IS NOW MAGAZINE
CHRISNA DE BRUYN
THE CAST
THE QUEEN : ESIHLE DOKOMFANE
THE ALIEN/GUARDIAN : JIHOON CHOI
WORKER 1 : MEGAN WOOLLEY
WORKER 2 : YONELA SONJICA
WORKER 3 : ANTONIA JULIES
WORKER 4 : JESS CAPSTICK-DALE
FASHION & ART DIRECTOR : CHRISNA DE BRUYN
FASHION : VIVERS STUDIO
JEWELERY : IDA ELSJE & PHILIPPA GREEN
SET DESIGNER : SVEND RANDS
LIGHT DESIGNER : MATTHEW MEYER
SPECIAL EFFECTS : FREDDIE SHEN & AXEL HOEBEL
MAKE-UP : ALICE COLORITI
HAIR : RICHARD WILKINSON
1ST AC : RYAN JANSSENS
2ND AC : JANSEN VAN STADEN
GAFFER : BRIAN OLIVIER
SPARK : DANIEL LIECH
FILM EDITOR : ETHAN STORM
FILM COPY EDITOR : VINCENT CLERY
VISUAL EFFECTS : MOTIF STUDIOS
ANIMATION & COMPOSITING : CRAIG PARKER & ANDRE JANSE VAN VUUREN
PRODUCER : JACQUES BOCK
COLOR : REFINERY
COLORIST : DAVID GRANT
PRODUCERS : ANCOIS HUMAN & PETA SYNNOT-MARZETTI
SOUND DESIGNER : DAVID HOUSTON
SOUNDTRACK : YOAV – "INITIATE SEQUENCE"
PRODUCTION : FOLLOW THE LINE STUDIOS & AFRICA IS NOW
PRODUCERS: CAROLINE VIITANEN & CHRISNA DE BRUYN
CASTING: CHRISNA DE BRUYN & CAROLINE VIITANEN
CO-ORDINATOR & BTS : CARL VAN DER LINDE
SET MANAGER : MARK MANDA
SPECIAL THANKS
MOTIF STUDIOS
REFINERY
ENDY FILMS
YOAV
MUTUAL HEIGHTS BUILDING
THERESA BOKS
SKOORSTEENBERG FARM
MY FRIEND NED
TWENTY MODEL MANAGEMENT
NUMERICAL CREATIONS
DROMEX CPT