Some surprise was expressed recently when Travis Scott featured 90s gothic metal icon  Marilyn  Manson on the bill of his Atlanta-based Astroworld Festival. Manson, with his cartoon Satan image, seemed out of place among the trap bangers of Migos and Young Thug.  However, his inclusion is not that surprising when you consider how many of today's most prominent hip hop artists have adopted a distinctively macabre aesthetic, which directly references the kind of bleak romanticism associated with goth music and style. Scott is not the only new school rapper to proclaim their love for Manson, with Lil Uzi Vert also citing him as a major inspiration.  Acclaimed albums by Danny Brown and Vince Staples both homaged  British miserabilists Joy Division. On his debut mixtape, The Weeknd repurposed a chorus from Siouxsie and The Banshees.  And getting straight to the point, Princess Nokia declared:
I'm goth as fuck
Even when I'm not in black
Gothic is the pain you feel and not the clothes that's on your back
Don't give a fuck about the fun you make of me…
Playing under my desk, a comic book in my bed
I got fuck with Emily Strange
And I got pins in my bag
I'm Wednesday Adams to you basic ass hoes
Marilyn Manson to you corny ass bros.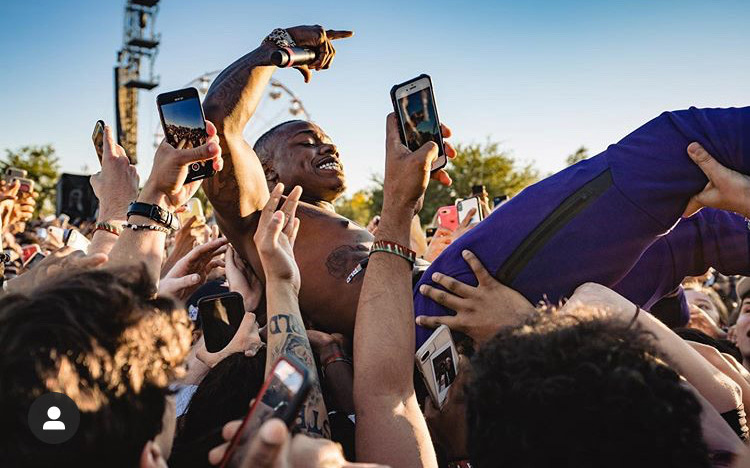 Photograph by Greg
But while the last decade may have seemed especially goth for hip hop, this kind of genre overlap is not new. As the New York based writer Leila Taylor demonstrates in her  new book Darkly: Blackness and America's Gothic Soul, rap music has long been in touch with the gloomy and supernatural. In the 1990s, for example, Geto Boys, Three Six Mafia and Gravediggaz all used Satanic and slasher film imagery as lurid metaphors for the trauma of poverty, depression and other social ills. Taylor combines a personal memoir of her experiences as an African- American goth  fan with fascinating cultural history. She defines the goth aesthetic as gloomy, yet empowering, and as about taking pleasure and consolation in things society often considers abject or evil.  The enduring appeal of goth music and literature for its fans is captured wonderfully in a description of a trip to the bleakest parts of Northern England:
I started my trip with my friend Sarah in Manchester, and with the Smiths & Morrissey guidebook in hand I posed for pics in front of the Salford Lad's Club and the gates of "Cemetery Gates." Then we made our way south to Macclesfield. It was a cold and drizzly day and as we stood shivering at Ian Curtis' grave, I was more moved than I expected to be. We stopped briefly at his house on Barton Street, but it felt a bit ghoulish to be so close to the kitchen where he hanged himself. My other goals on my goth vacation were to: 1. Walk on the Moors, and 2. Stand on cliff, wandering above a sea of fog with Caspar David Friedrich-like contemplation.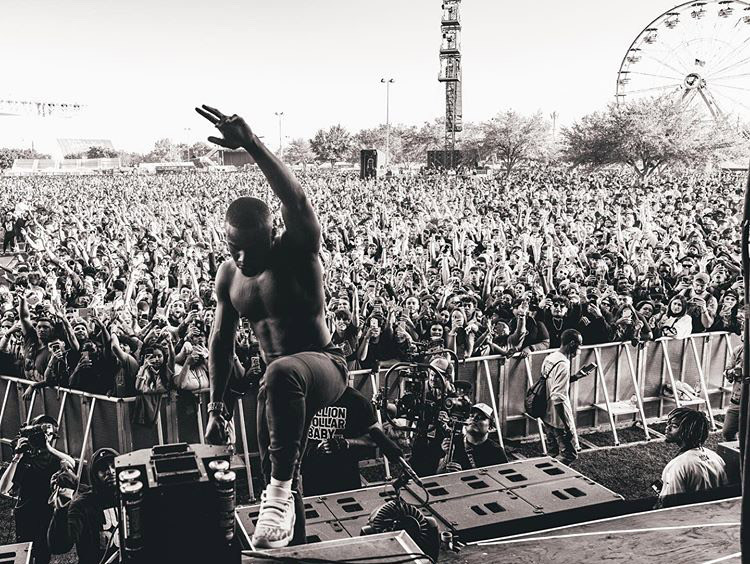 Photograph by Roger Ho 
Her subcultural appreciation is combined with a powerful reading of Black history in the US. As she argues, it is an experience that has been defined by horror- from the trauma of the Atlantic slave trade, where African people were ripped from their homes and sent to nightmarish plantations on alien soil, through to Jim Crow laws and police killings. Whether discussing the racial anxieties coded into the fiction of ur-goth Edgar Allen Poe or the theme of pacts with the devil in blues music, her usage of the gothic lenses reveals that true horror doesn't come from a supernatural outside. Rather, it is written into the everyday violence and exclusion of white supremacy and racial capitalism.