The time is 13h15, South African Standard Time (SAST) and I am 15 minutes deep into an interesting Zoom conversation with Jomi all the way from Lagos, Nigeria.
The conversation scales and we get into a lot, which makes total sense as after all, I am in discussion with the founder of WAFFLESNCREAM – Nigeria's first real skate conglomerate-turned-clothing brand. Jomi is honestly a one-of-one, an original Lagosian respected and revered by many upcoming kids in Nigeria who share the same passion for skate culture.
To start off our virtual interview, I ask Jomi where it all started for himself via skateboarding and what the formative days for WAFFLESNCREAM looked like. "As a kid, I felt pressured to like sports like football because all of my friends did. Plus, I'm not really a fan of group sports, so when my mother got me my first skateboard in 1997/1998 – that's when everything changed for me" he explains.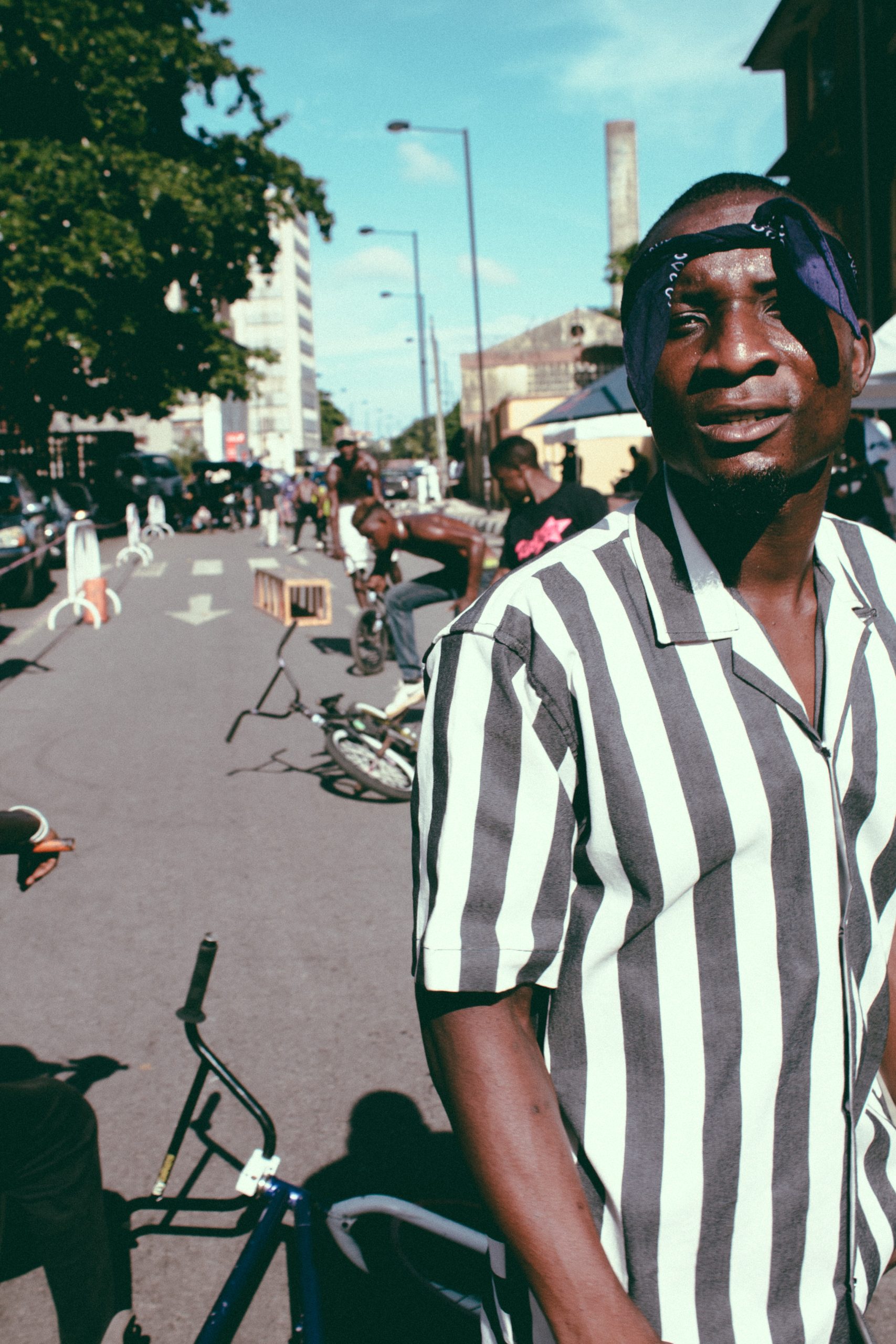 Photograph for Manju Journal Editorial.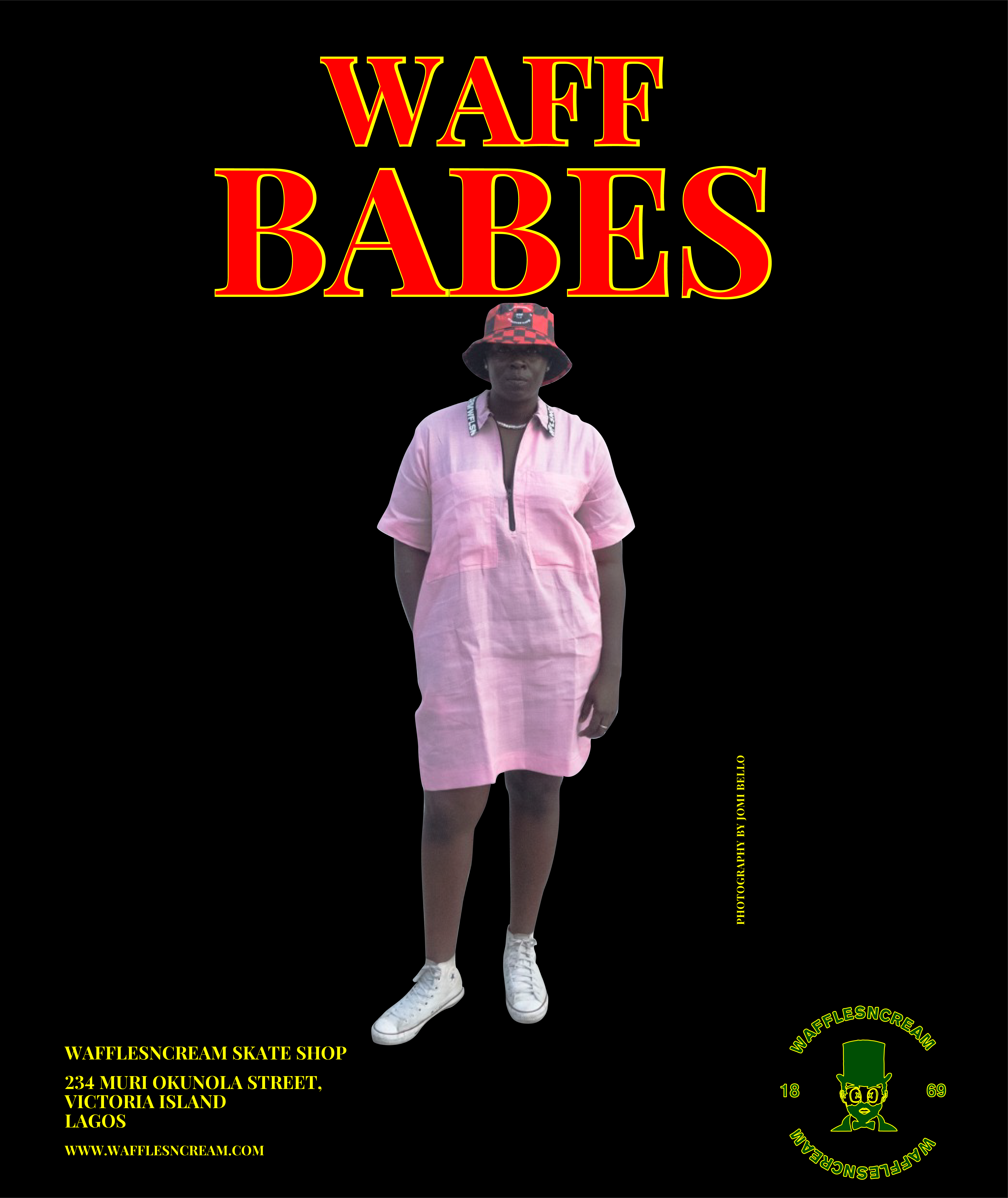 What I find even more interesting with Jomi's story is the time frame, as the internet had barely scratched the surface of Nigeria at that time.
So in essence, he had to teach himself how to skate due to a lack of information on how to – keeping in mind that nobody was really skating in Lagos at the time.
"Shortly after that, I moved to Leeds, England and witnessed my first skate park at school – that's when I really fell in love with skating and decided that it's what I want to do for the rest of my life" he elaborates. I find this specific statement quite integral within the entire WAF. story as it explains the root meaning of why the collective even began. 
Skating isn't just a sport — nor a hobby — but a culture. For WAF. one which is founded on the key characteristic of brotherhood – something which Jomi has done so well over the years, acting as a father-figure and mentor to many nascent skate collectives emanating from Nigeria, including the Motherlan trio of Slawn, Leo and Onyedi.
This relationship is still very evident today as WAF. produce merchandise collaborations with artists like Slawn.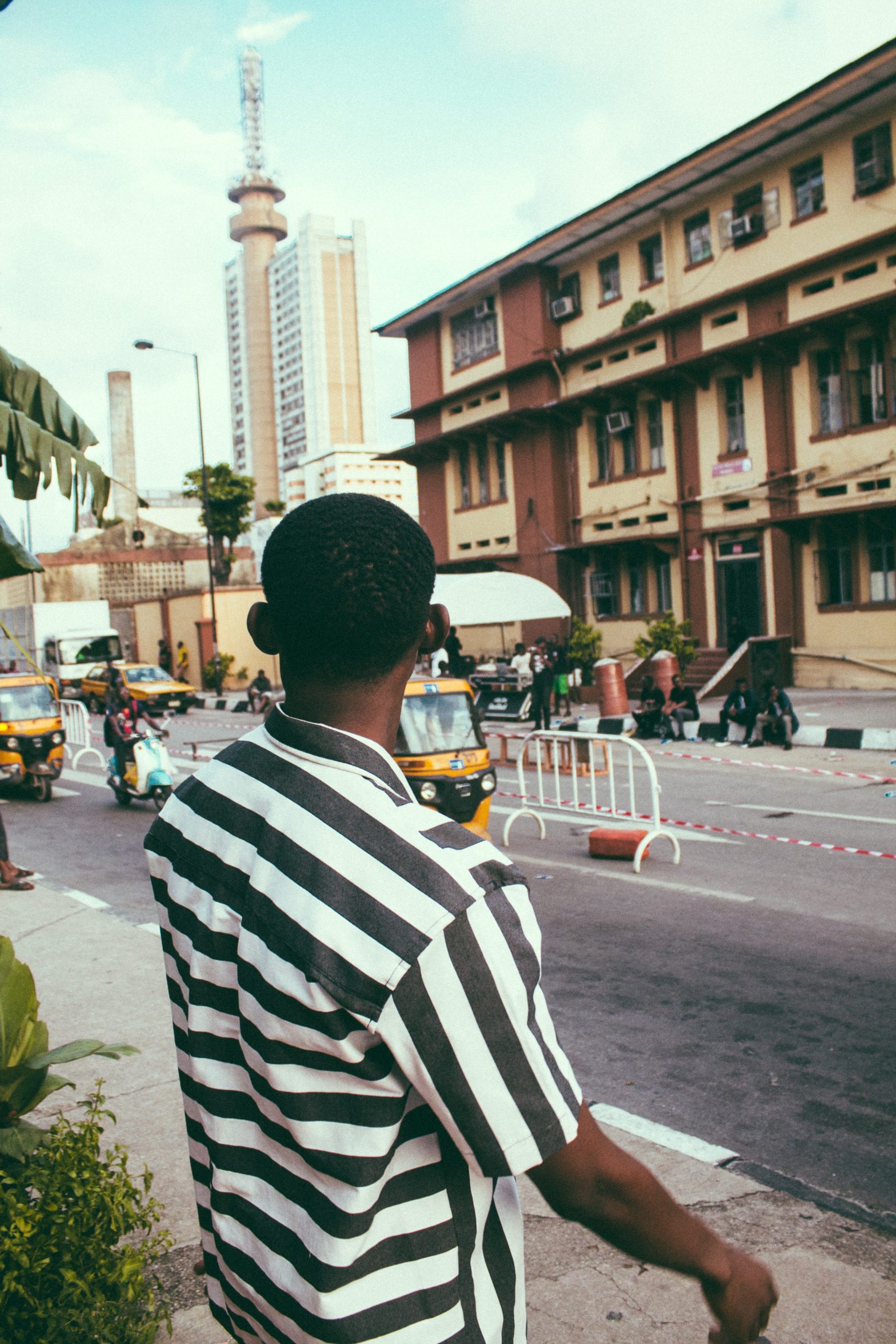 Photograph for Manju Journal Editorial.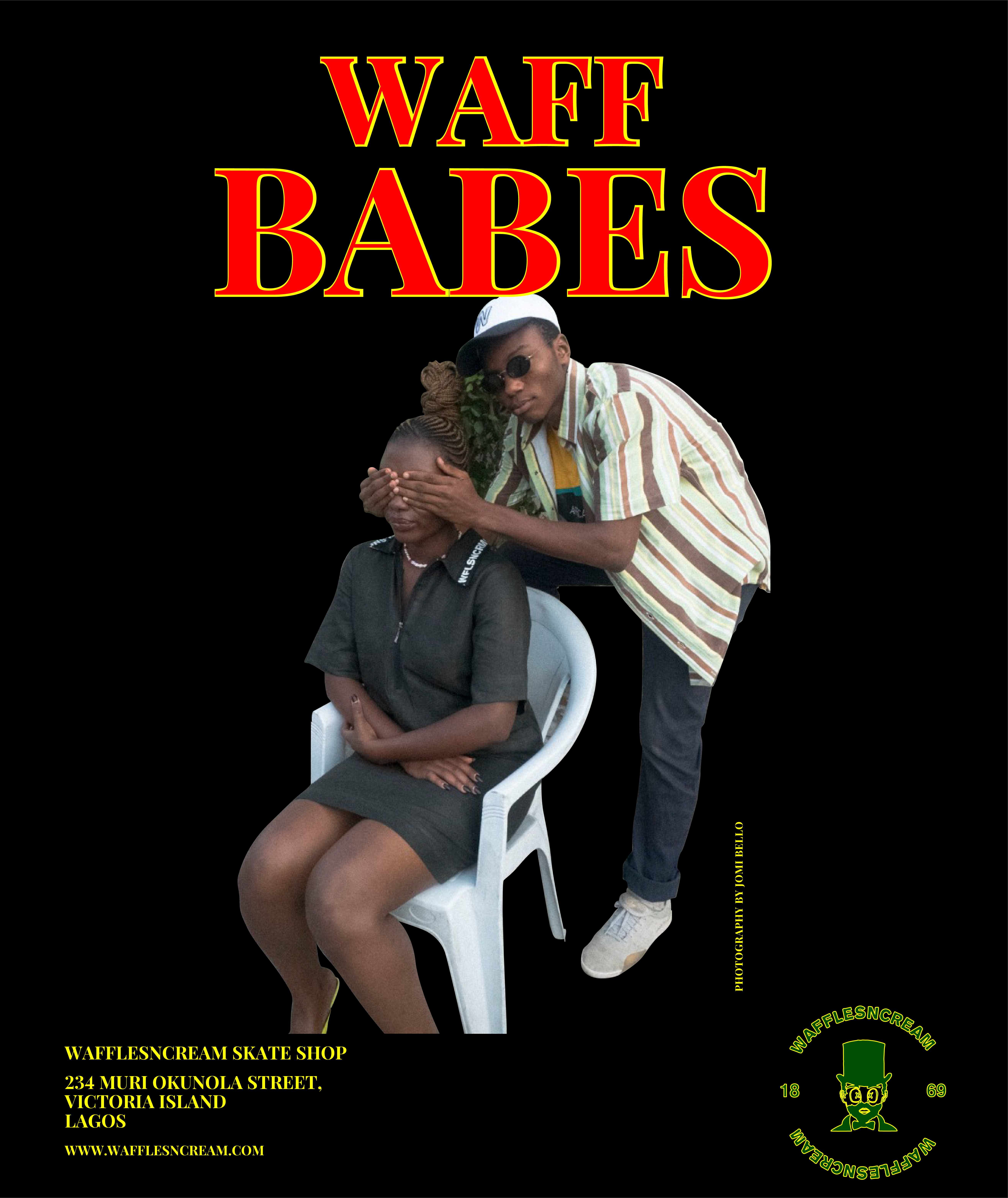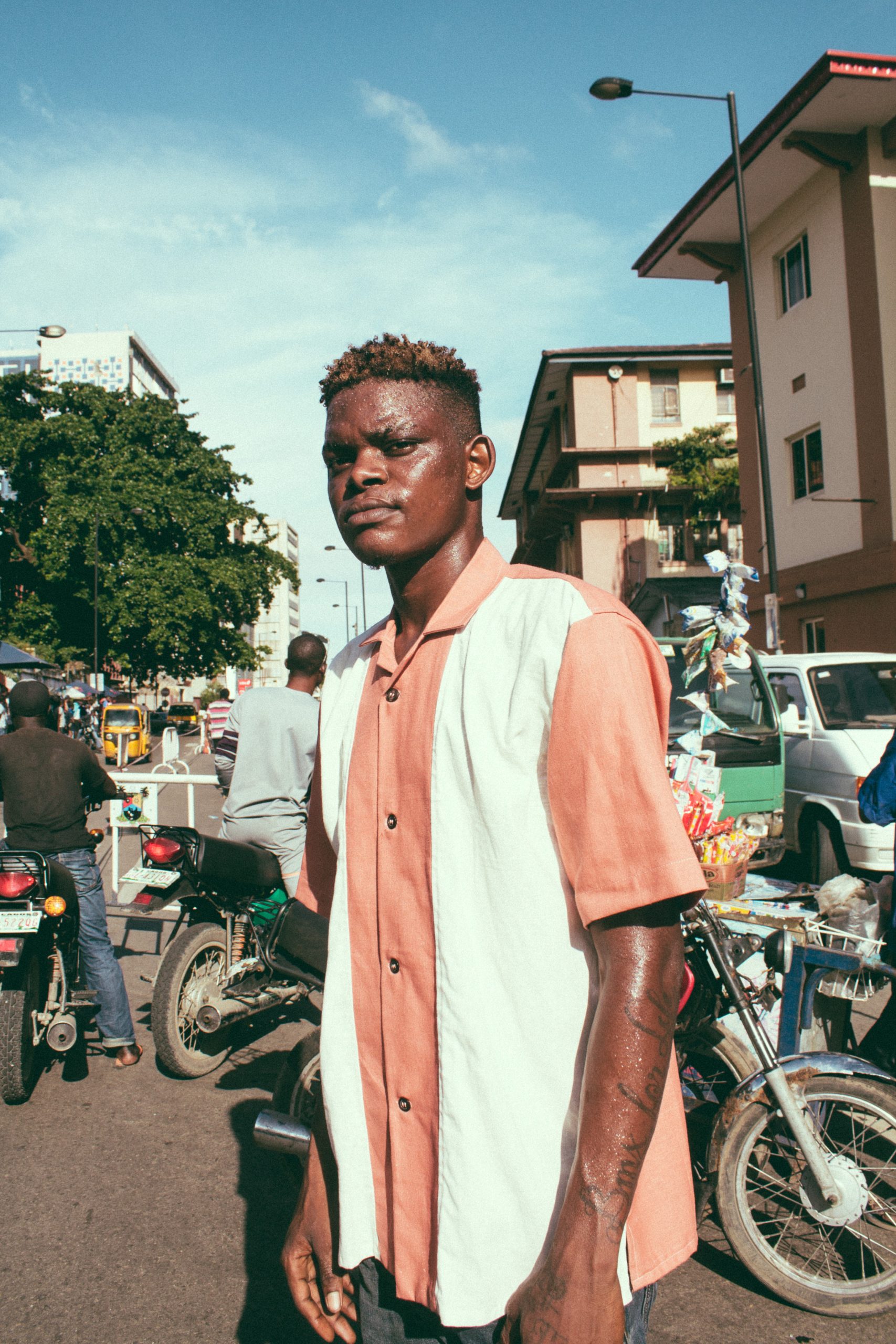 Photograph for Manju Journal Editorial.
On April 3rd 2012, everything changed. Jomi founded WAFFLESNCREAM and started exploring a mixture of skate culture infused with clothes, design and graphics, parties/ nightlife and more.
This is the magic combination which led to the formation of a string of parties called "Vibes" in 2015 and WAF. pop-up shops between Lagos and London.
This 360-degree take on what a contemporary skate company from Nigeria could be is precisely what inspired Jomi and his compatriots to continue burning the WAF. midnight oil.
This community reimagined skateboarding for themselves and not according to pre-existing norms and standards applied by the West. So, when their official WAFFLESNCREAM Skate Shop opened in 2017, it felt like a shared communal triumph more than anything.
By now, the conversation between Jomi and I has reached its peak as he explains the origins of their name, WAF. garments and the design aesthetic, their skate videos, and the nature of their collaborative relationship with Homecoming – an annual festival of cultural exchange between Africa and the world, hosted in Lagos, Nigeria.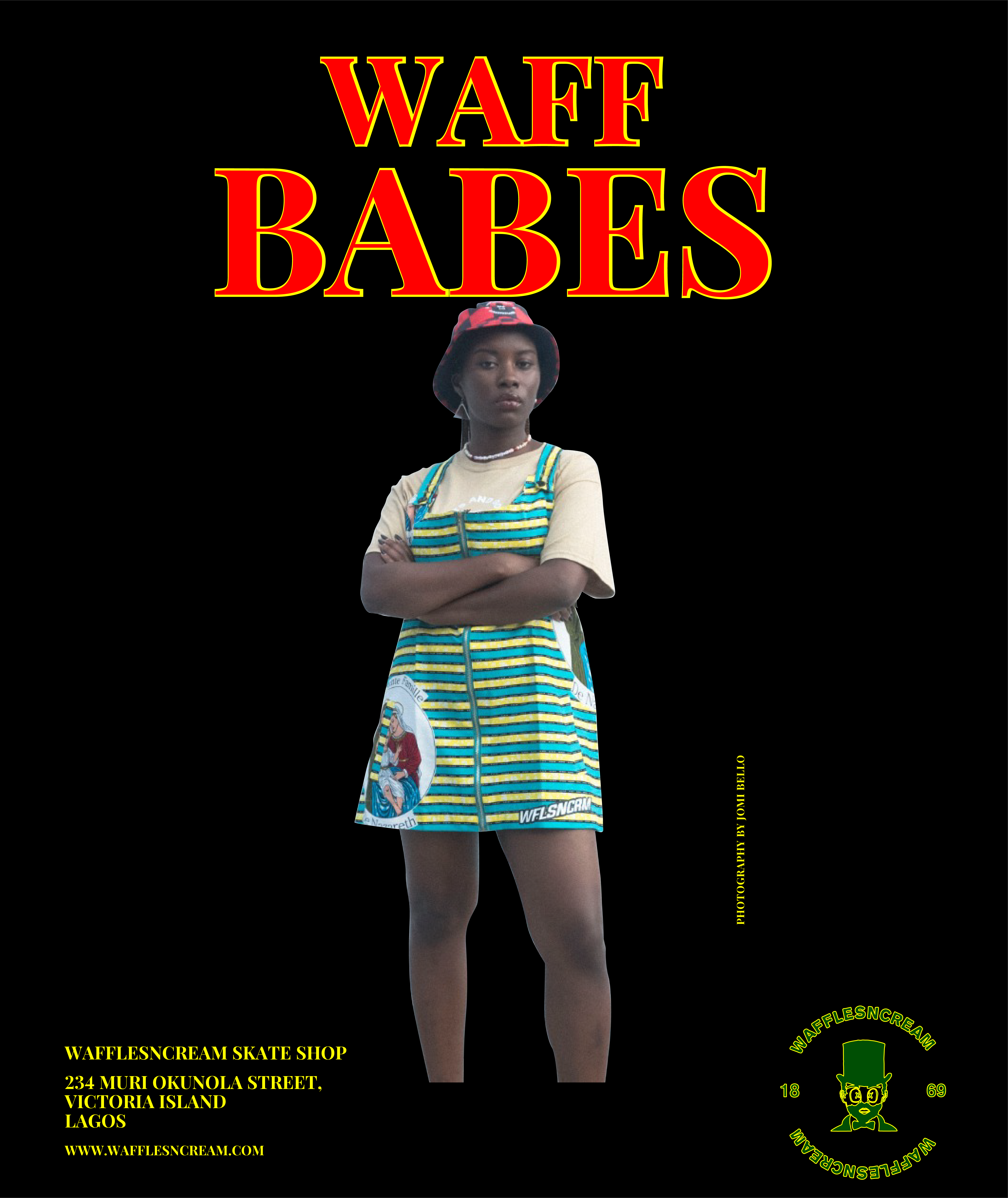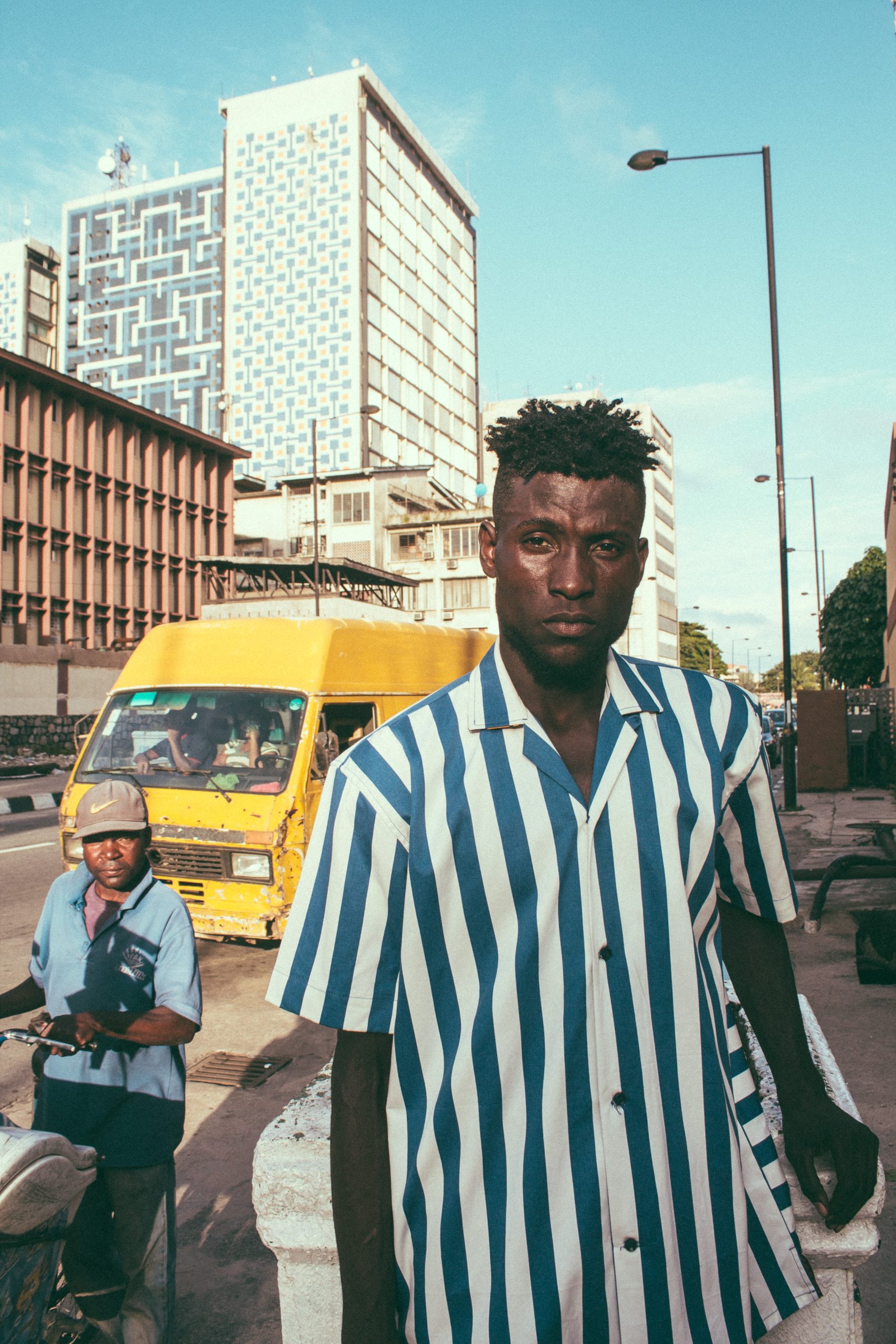 Photograph for Manju Journal Editorial.
"Environment and conversation are what inspire everything – it has to either piss you off or make you laugh. I feel like design and graphics are merely conversation time capsules" he eloquently explains.
As the conversation tapers off, I feel a strong sense of understanding of WAF., Jomi and his crew as a well as the necessity of the work which they do.
They define themselves as fashion outsiders who design out of need more than anything – and I personally think that this is where their superpower lies.
Fashion — isolated — is extremely fickle, so maintaining skateboarding at the nucleus of their fashion blueprint is exactly what gives their overall brand so much weight and them celebrating their 10 year anniversary this year, is testament to exactly that.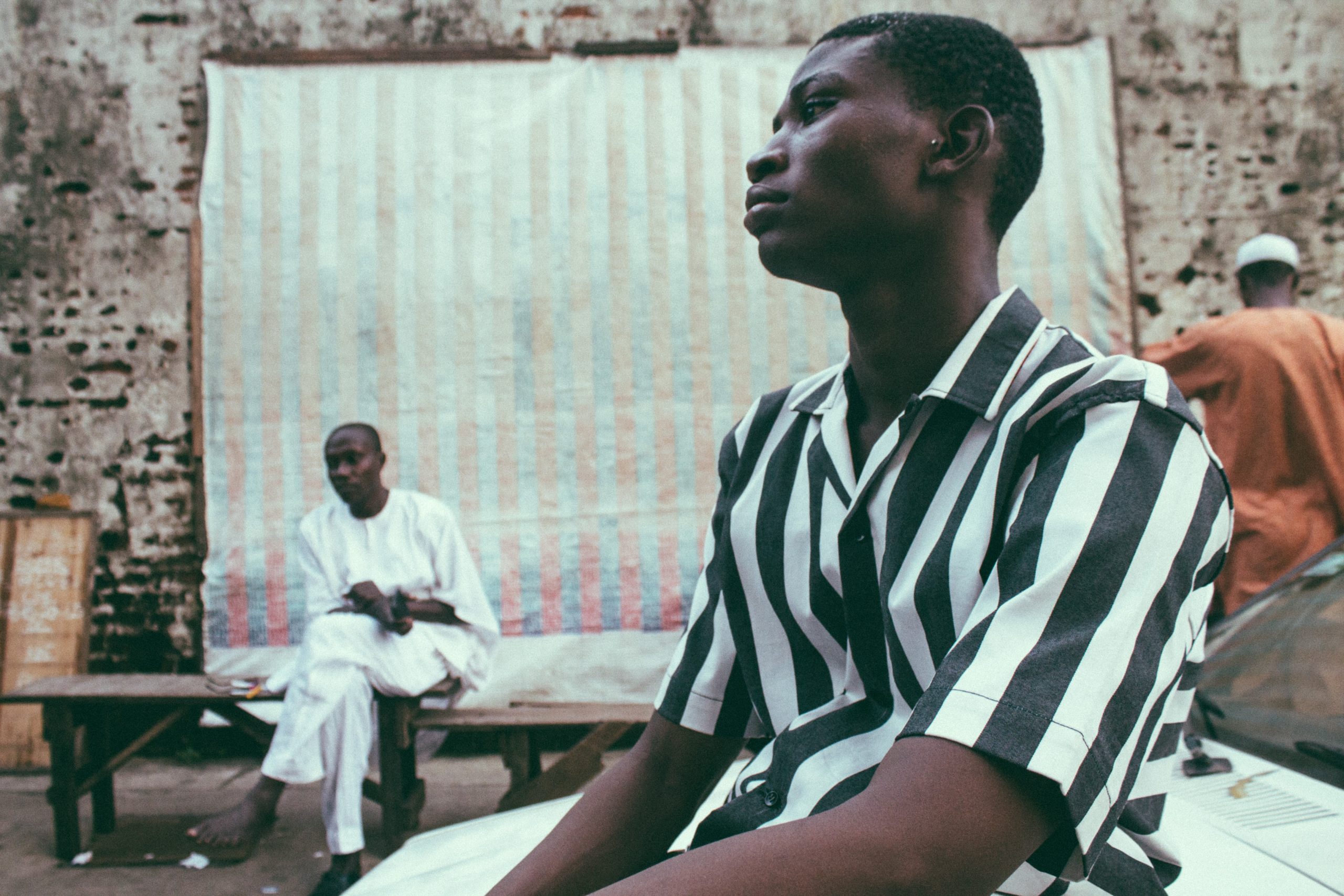 Photograph for Manju Journal Editorial.