Genevieve Nnaji, Ini Edo, Omoni Oboli, Oge Okoye, Stephanie Okereke, Monalisa Chinda, Uche Jombo, Rita Dominic, Dakore Egbuson, Stella Damasus.
Names one may be quick to overlook or read past, however, names that belong to individuals who have become near institutional entities in our current day to day virtual world encounters, visual language systems and Weltanschauung thereof.
Names of individuals who form part of an alternative, distinctly punctuated ecology of new media cultures coming out of and located within the African continent, Nigeria specifically, and spanning across the seas to its diasporas. After Hollywood and Bollywood, Nollywood — the Nigerian video film industry — has become the most visible visual cultural machine on the African continent.
For some of us, exposure to this Goliath video film industry, came by virtue of DStv's Africa Magic channel; 3 hour-to-6 hour-to-near-all-day-long movies, my mom and the Aunty who used to live with and work for us would spend entire Sundays watching—a dreaded affair where my angsty teenage self who didn't know any better was concerned.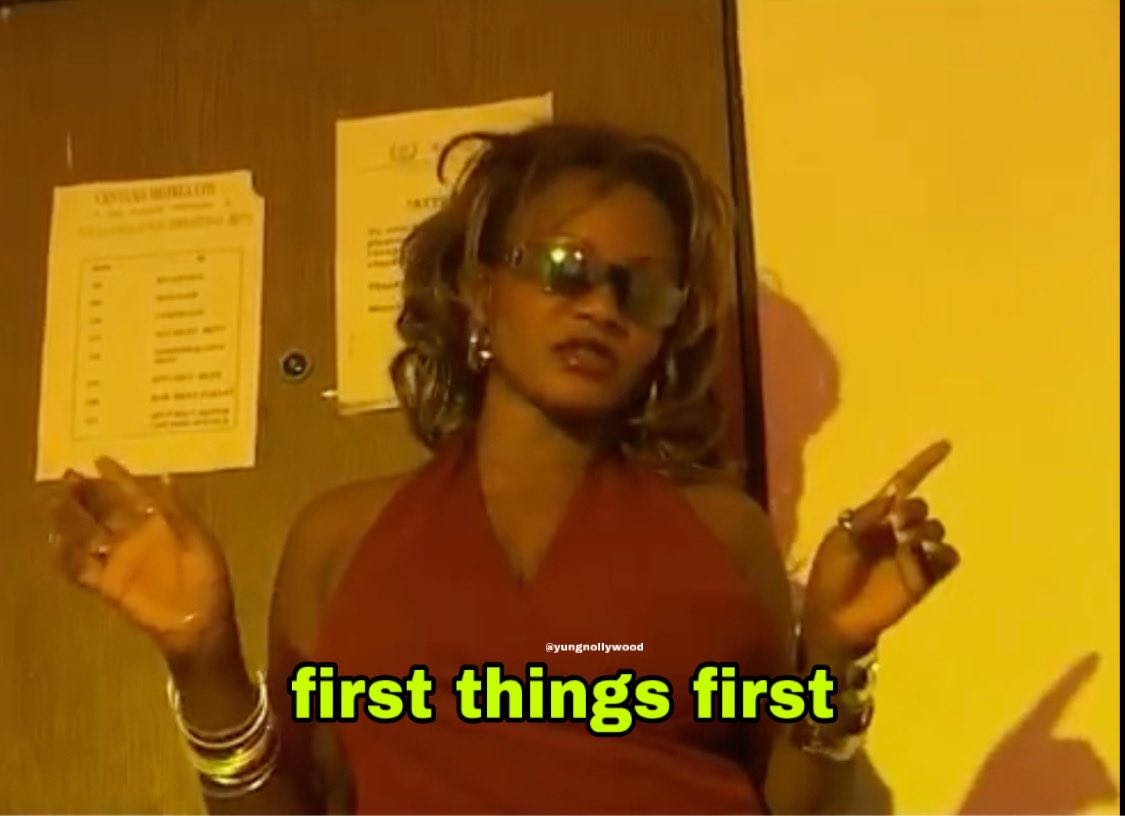 A world contained within our TV screen, where rural witchcraft, urban economic access and diasporic shores all became enmeshed in Afromodernity; screams of exaggerated acting and grainy visuals all a part of the mosaic.
In this world; Tom and Jerry are not a cat and mouse with an antagonistic, mildly amusing yet disturbing relationship, but rather, they are two brother, and sons to a man who is blind— who run around unleashing mischief and menace in their small Nigerian village and surrounds.
In this heavily digitised age — virtual spaces of cultural and discursive production such as yungnollywood — have disregarded 'the west' as a source from which to draw inspiration for their content, choosing rather to located it endogenously within Africa and drawing from the video films of Nollywood.
"I grew up around nollywood and Nigerian entertainment so subconsciously I have been journeying through his space my whole life. It's been entertaining," says the creator of yungnollywood.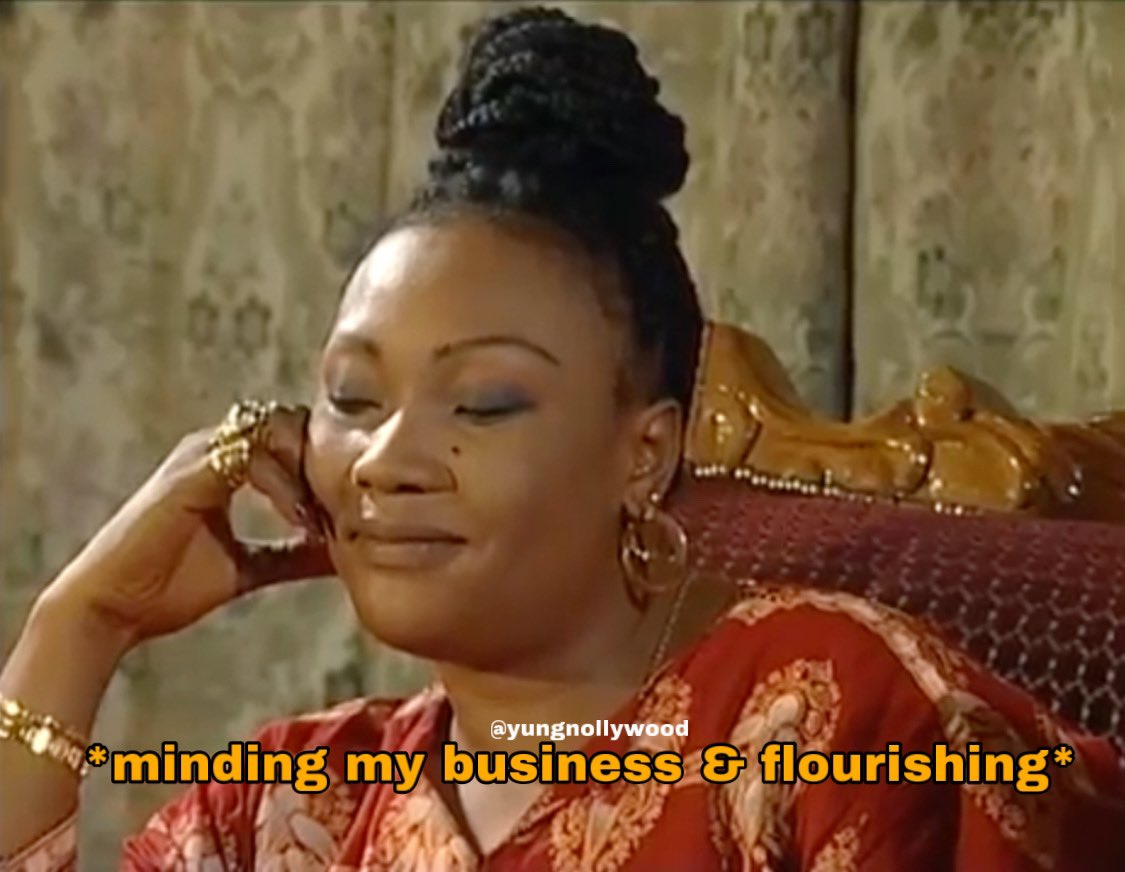 Film operates as a semiotic institution through the form of visual language. The arrival of Film on the continent was not only racist but also paternalistic.
Filmmaking arrived in Africa with the intended function of 'civilising' the indigenous population, the same sentiment that gave moral justification to the colonial project of the European countries at the 1884 Berlin Conference.
This was done through the introduction of western norms and ideals portrayed in film such as Progress and Post Office Savings Bank produced under the Bantu Educational Cinema Experiment, an institution of the colonial administration which was created by the British in 1935 (Diawara, 1992). These ideological semiotic strategies also worked to dismiss African existence as an exotic, superstitious and infantile experience.
Film in Africa operated as an ideological and visual rhetorical institution of the colonial project rather than as a body of African cultural production and took on an extremely different dialect compared to that which was being instituted in Europe, or the Americas. The way film functioned in these geopolitical spaces was as a cultural commodity and for the purpose of entertainment.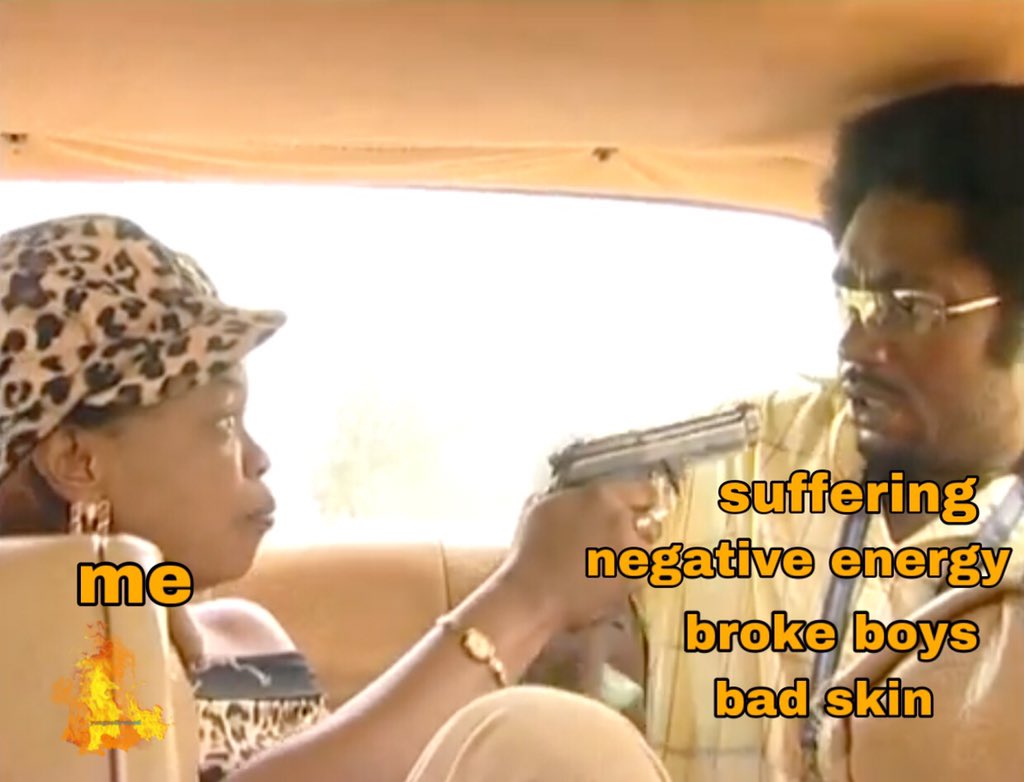 "Calling Nollywood an "African popular cinema" is still provocative. At the least, this is how those studying Nollywood's other, the African auteur cinema, feel".
With the heightening fight for independence and the birthing of the postcolonial African nation state the function of film and the character of film making within the continent began to take different forms of articulation.
What took place during the postcolonial phase of African cinema was that something new emerged. Many argued however that this emergence of something new, lead to the development of a highly didactic style of cinema, stating that film then was used as a social tool in a similar way it was used as a mechanism contributing to the production of the colonial structure.
However, in the objective of the first becoming the last and the last becoming first, film for the first school of African filmmakers within whom Ousmane Sembéne is considered the "founding father of African film," served as a militant cinema in the interest of an ideologically, economically, culturally and socio-politically liberated post-colonial Africa.
This was much in line with the tenants of Third Cinema and simultaneously existed in a Third Space of imaginative and spectacular hybridisation.
This was the only type of cinema that was being produced on the continent until Nollywood emerged, with films such as Touki Bouki forming part of this wave of film making and a film such as Atlantics being part if its modern lineage.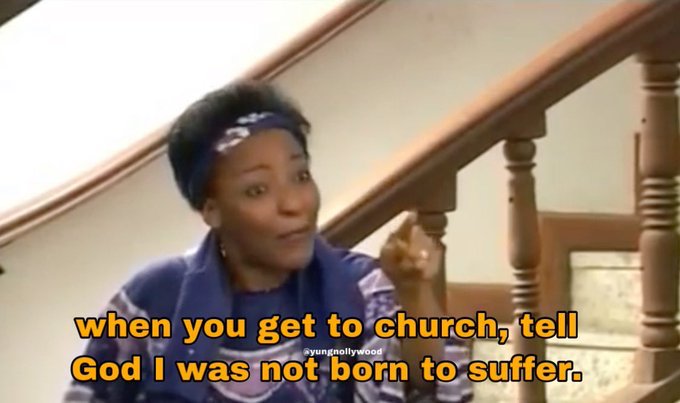 Captured on video before it is edited on PCs and copied onto VHS tapes or CDs,
"Nollywood challenges this older form of African cinema not only in terms of its far greater accessibility and therefore popularity but especially through its representational regime…Nigerian film is popular in the sense that it traverses the immediate culture in which it is set as people beyond the borders if the immediate community can identify with it".
Thus becoming what we could term a pan African space of cultural production and pop culture. The transnational quality of Nigerian video films has been further heightened by the internet and its cultural bi-products such a meme culture. Which has led to its accelerated dissemination.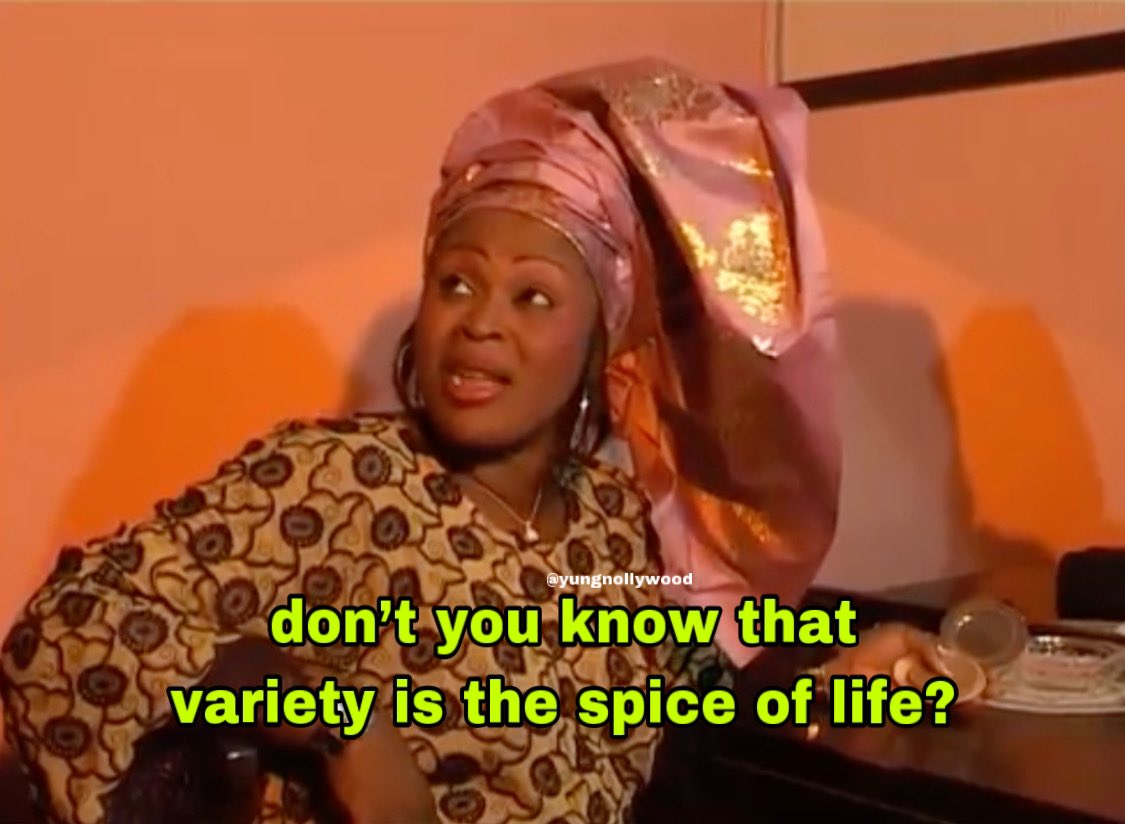 There are references across the continent to the fact that the aesthetics of Nigerian video films influence public culture elsewhere.
Kenyan politicians have been spotted wearing Nigerian gowns, Congolese seamstresses receive requests to sew dresses and skirts in Nigerian styles, new buildings in Kinshasa are inspired by architecture seen in Nigerian video films, names of Nigerian actors and film characters have become the templates for nicknames in Kenya, and South African students even consciously mimc the Nigerian English accent to set themselves apart from their fellow countrymen.
Elsewhere, though Nigerian video films are not cherished as much out of nostalgia… yet they certainly allow their viewers to imagine what it means to be modern in an African way.
It would be romantic if not naive to disregard the ripples of difference inherent in Nollywood video films and their cultural bi-products even amongst African people, "depending on the context, their accessibility in cultural and linguistic terms may still be limited, and therefore warrant one form of mediation or the other".
Therefore, what really matters to some is "the phenomenological proximity and that they travel well because of the conflicts they represent, and the resolutions they offer are perceived to be experientially proximate for postcolonial subjects".
Despite these differences, however, pages and spaces such as yungnollywood have become an institutional part of our digitised encounters and visual language. Unpacking discourses of feminism, sex positivity, economies of sexual intimacy and patriarchal structures, astrology, self care and self love to name but a few, in an 'African' vernacular modernity.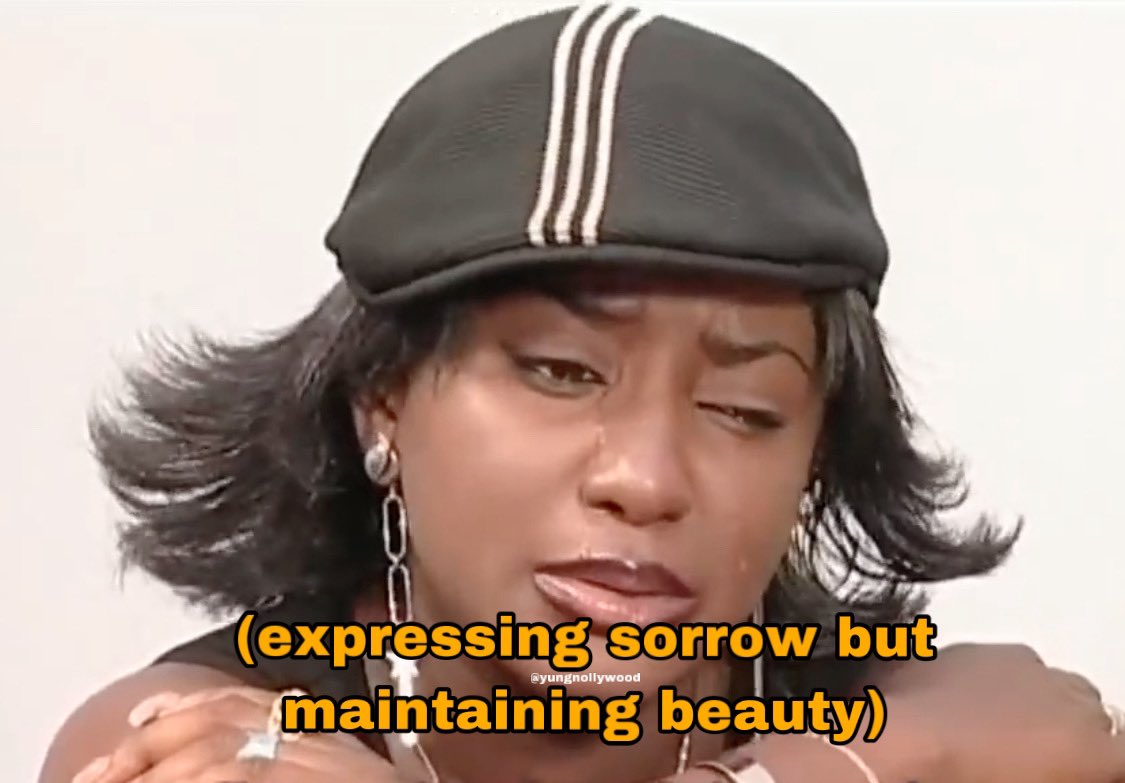 As expressed by the yungnollywood creator in our conversation, "it's not difficult to understand. capitalism, economic oppression, misogyny are issues experienced everywhere regardless of geographic boundaries. I'm made of different parts so my otherness may peak through too".
Something new is emerging yet again, and the centre has shifted. Although we might not yet be able to fully discern the implications of this shift, as it is a change that is still in progress, it is clear in whatever small way that the west no longer maintains a self-legitimised monopoly over which lives, histories, geographical spaces and stories are legitimate sites of global popular culture and cultural production.
And we are this moment's eager witnesses.