Good Good Good's SS21 collection is inspired by founder Daniel Sher's past travels around South Africa as well as what became the state of the world during 2020. As the pandemic continued to highlight systemic injustices permeating through our society and stuck at home unable to manufacture during level 5 of the national lockdown, Sher began designing The Hope Collection. Inspired by our fauna and flora, Daniel brought the country's landscapes into his Cape Town City Bowl two bedroom apartment. Sher designed the garments to be comfortable as loungewear while still remaining durable enough for outdoor activities, and most importantly presentable enough for those distanced social occasions. Sher's growing interest in being part of building a sustainable apparel industry within South Africa, inspired him to completely localise Good Good Good's sourcing process for The Hope Collection. Sher recognised that not only does this localised sourcing approach reduce carbon emissions, it directly feeds into creating a more financially sustainable Southern African economy. The fabrics are woven by Global Organic Textile Standard's(GOTS) certified mill; Mungo that is located in Plettenberg Bay, Western Cape. The Hope Collection is made with Mungo's dead-stock/faulty kikoi fabrics. Each colour-way was chosen as it reminded Daniel of different parts of his life and travels in South Africa.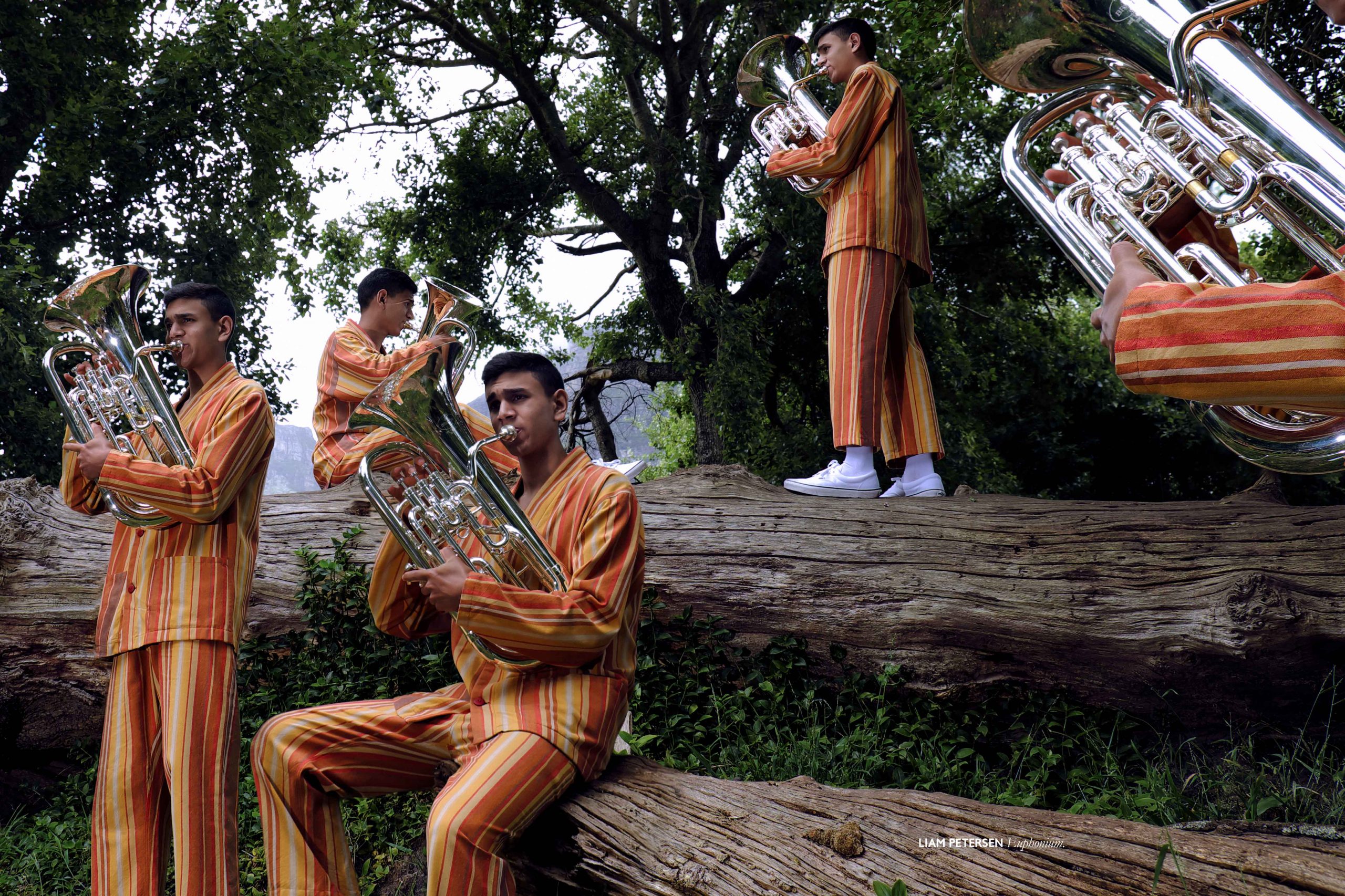 Liam Petersen playing the Euphonium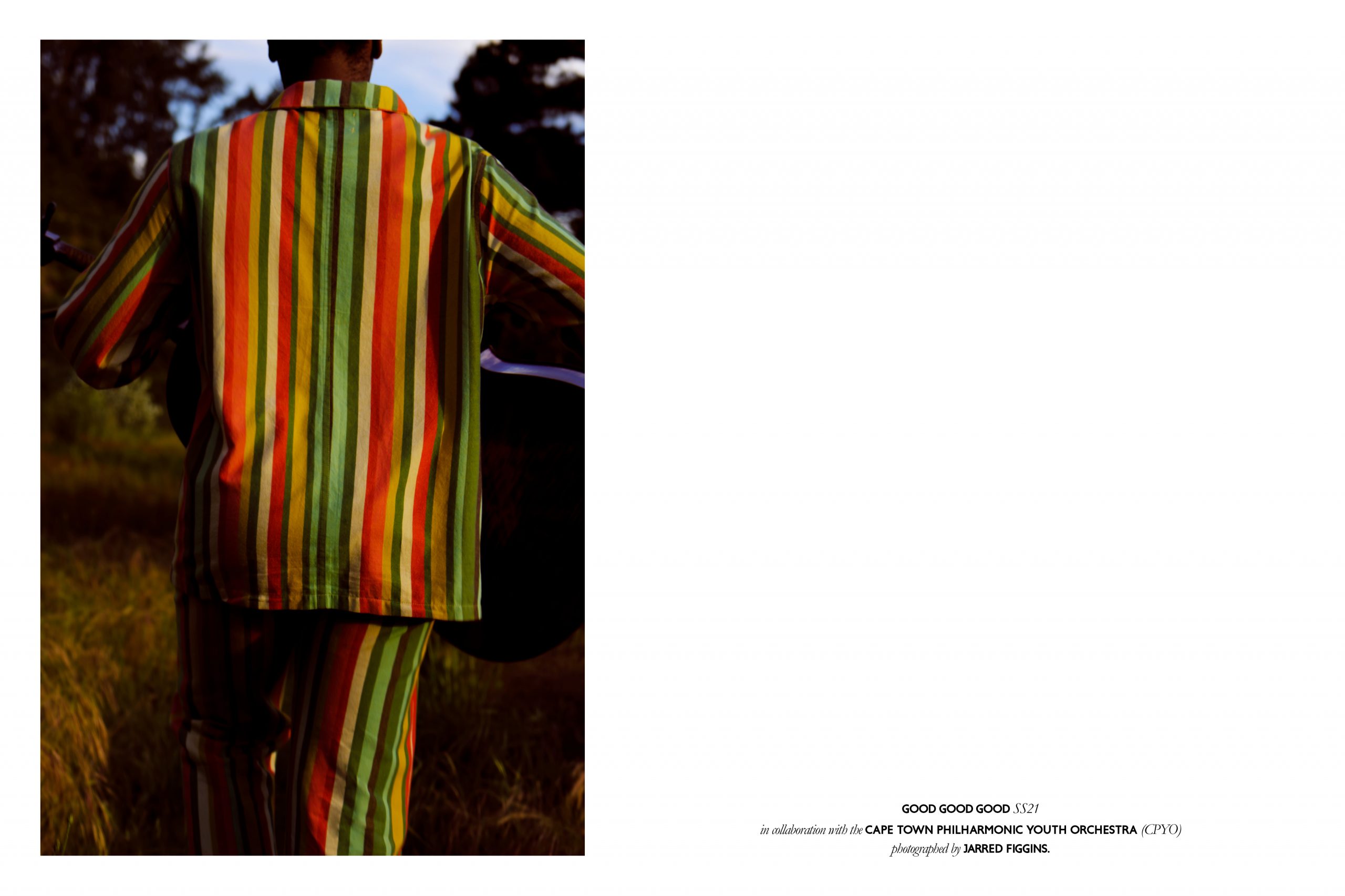 The colour-way for The Hope Collection was created by 14 year old Hope Davis through Mungo's annual Kids of Kurland Project. The Kurland Project saw 14 students from The Crags Primary school visit the Mungo Mill for a workshop on textile design and production. All the profits from the sales of this textile go towards Kids of Kurland — an organisation that funds additional teachers in Crags Primary school. Daniel was drawn to Hope Davis' colour-way naming and drew inspiration from it to name his own new SS21 collection. This, because it was created by the future generation and now it is being used in a fashion collection aiming to contribute to the preservation of the natural world. Continuing the ode to the natural world, the other colour-ways within The Hope Collection are named after natural resources and Southern African nature reserves. Sher's 25 year old family-owned factory located in Cape Town is where all the fabrics are cut and sewn into the final garments he designs. Every off-cut is saved and either made into accessories (like masks) or put away for future collections. The Hope Collection is inspired by many experiences, but most importantly its vibrant colours and comfortable silhouettes are meant to bring joy into both the wearer's life and those around them who witness it. Hope and joy are two of the most important parts of our lives. They go hand in hand. Hope allows us to envision a brighter future, despite the challenges of the present. While joy is the feeling that reminds us why having the courage to collectively work for a better future, will always be worth it. Joy is our collective celebration of life.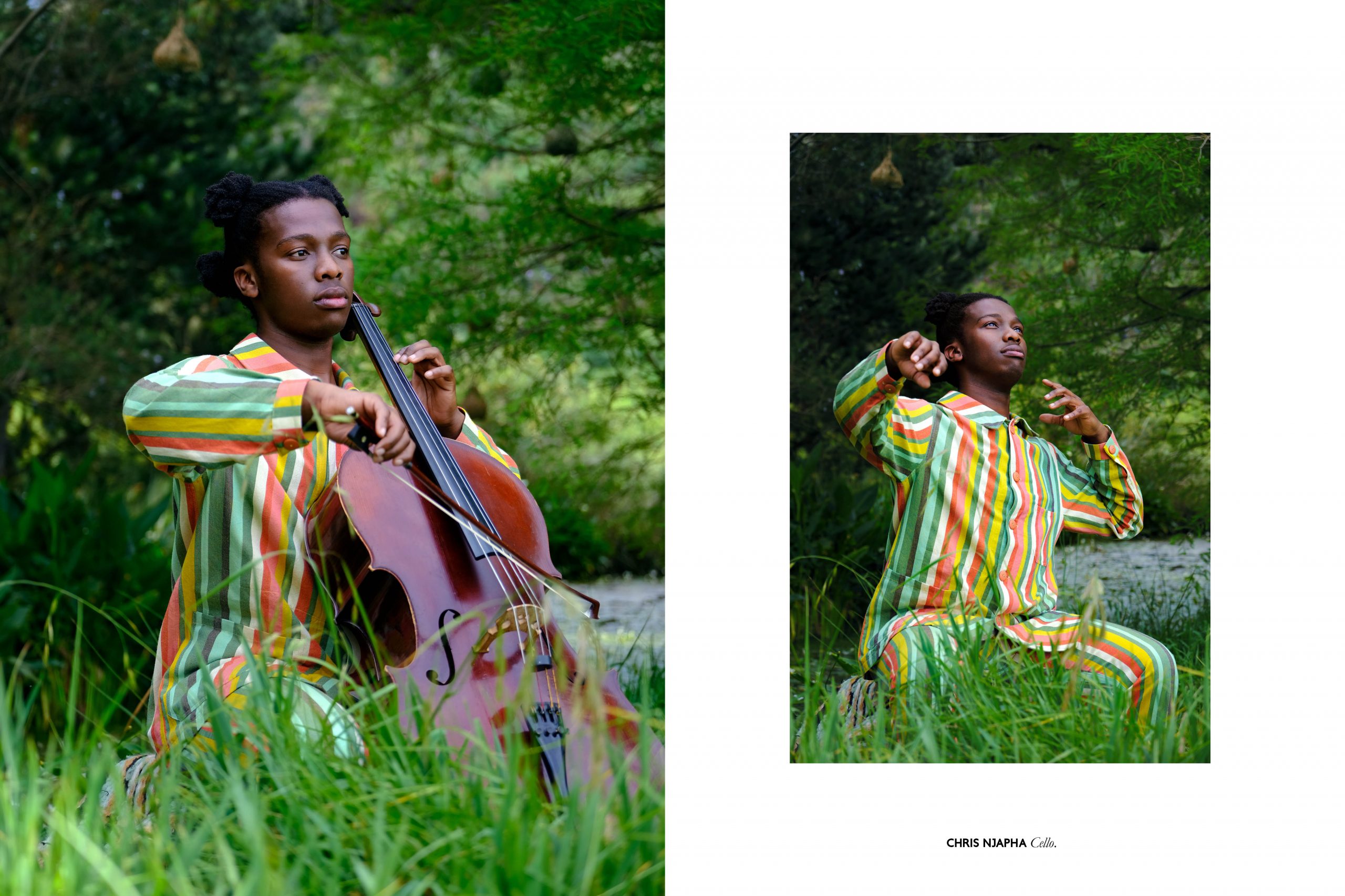 Chris Njapha playing the Cello