It is no secret that the global retail industry, especially fashion retail, has struggled for sustainable growth over the last decade.
In what has been coined as the 'Retail Apocalypse', writer Bobby Stephens mentions that industry pundits acknowledge that close to 8 642 retail stores will have to close in North America alone.
Propagated by the coronavirus pandemic which we endured globally, many brands and retailers were forced to rely on 'deep-discounting' as a solution, offering heavily discounted items in order to merely break even.
This is precisely why the story of my next interviewee, Samson Ajibade, who actually opted to open up an entirely new retail space during peak lockdown, is even more of a revelation.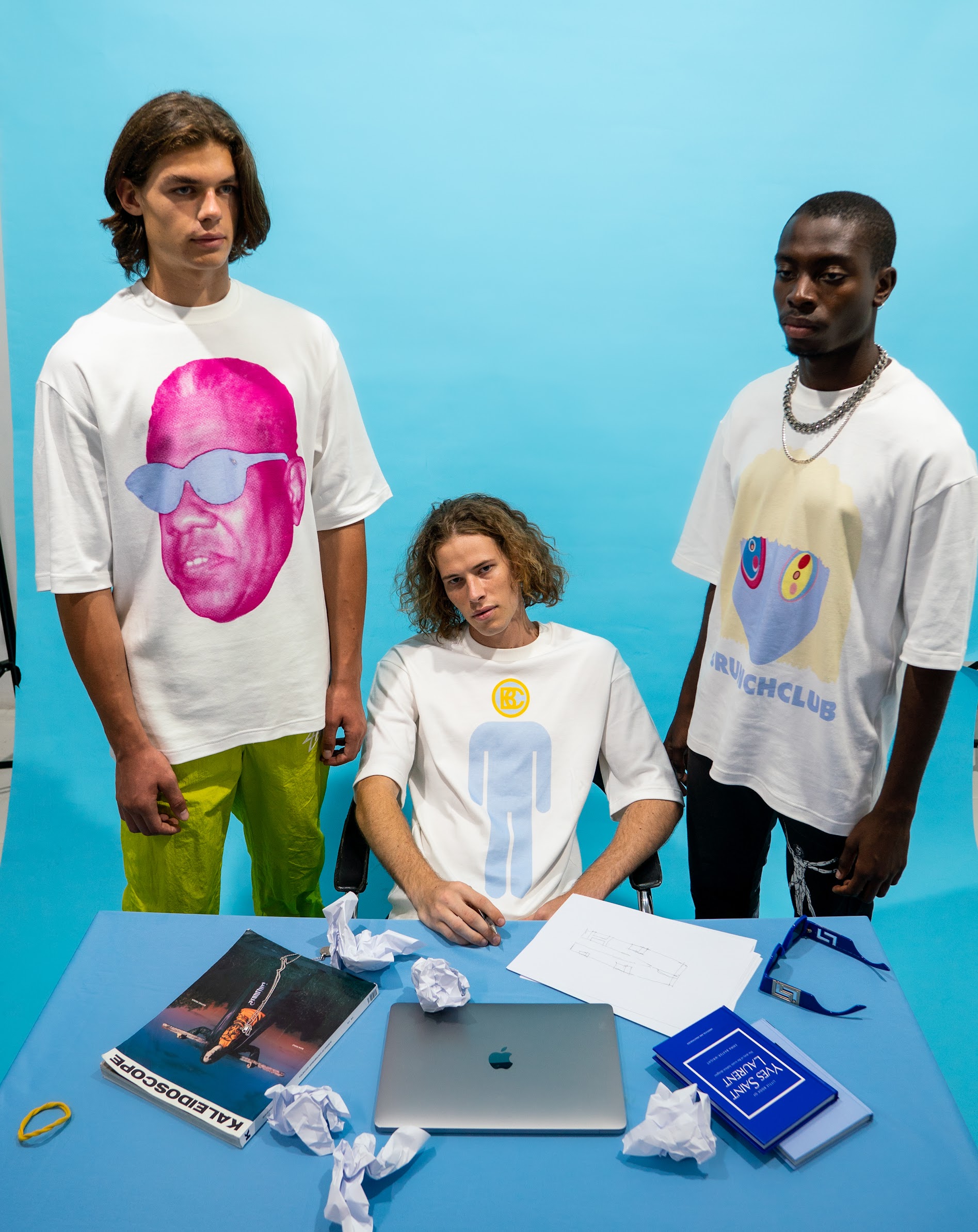 Located on the youthful and trendy Loop Street in Cape Town, 'INFLUHKS' was formulated as a communal home for emerging local brands to sell their work and express their creativity, within a multitude of ways, not just selling garments.
Witnessing the work which Ajibade is doing for local youth culture through fashion retail – I am reminded of a nuanced concept I last interacted with years ago at fashion school, called 'experiential retail'.
In stark contrast to right-wing beliefs of a retail apocalypse approaching, Deloitte published an Insights study in 2018, which indicated that the retail industry position is way more nuanced than widely understood.
This view further suggests that the issues experienced by the retail industry could be income specific, as low-income consumers are 44 percent more likely to shop at discount retailers than high-income consumers.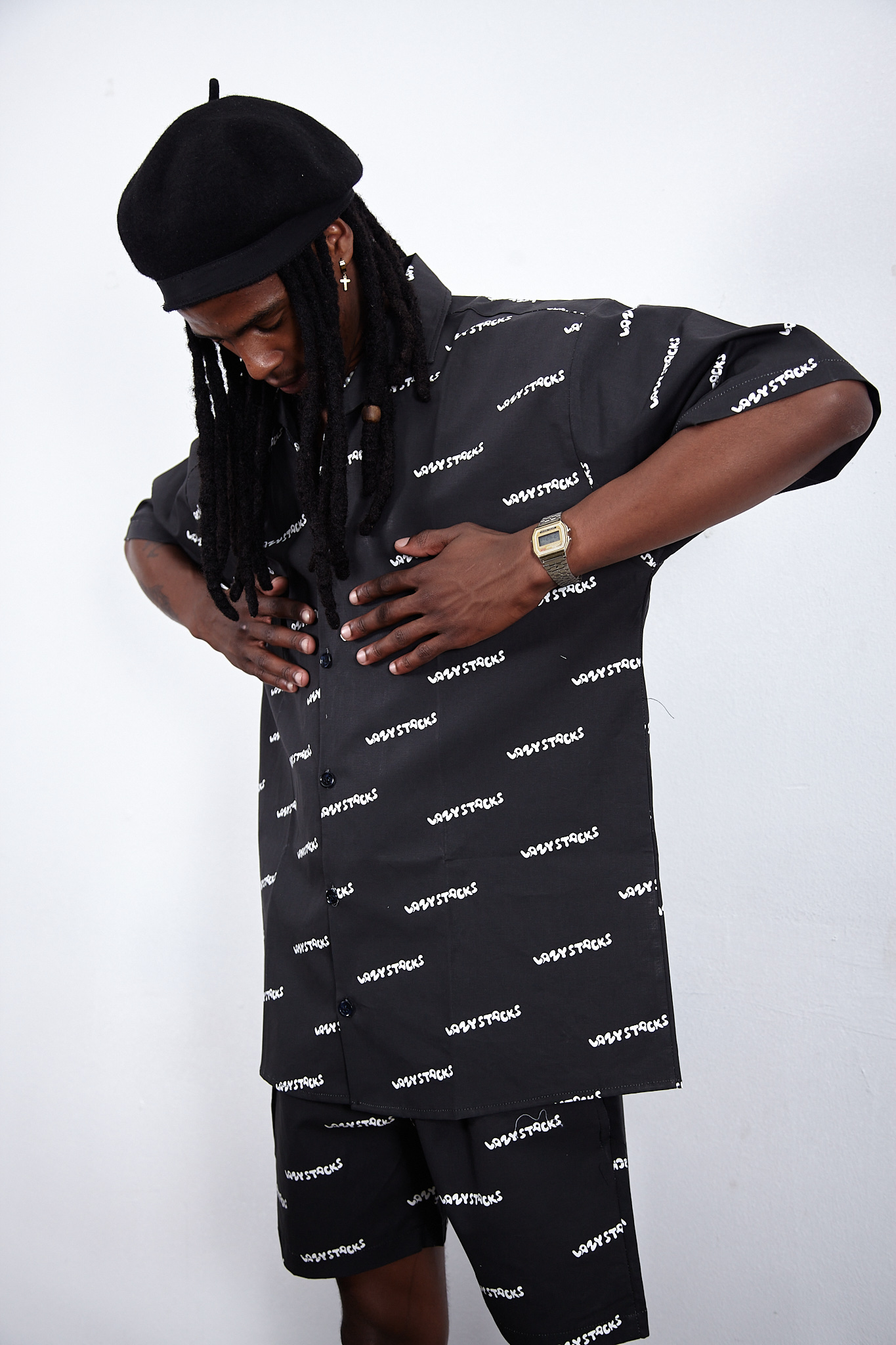 So, with McKinsey & Company later approximating that 80 percent of purchases would still take place in physical stores in 2020, analysing the topic of experiential retailing became more integral in order to understand its overarching intended outcome – which is to enhance the overall customer experience.
INFLUHKS have morphed into such a topical experiential retailer, hosting exciting local brands such as Broke, Hopeville Grailz, Artclub and Friends, Lazy Stacks and Brunch Club.
They have curated a space which is at the intersection of fashion, music, art, nightlife and overall expression of youth culture – a live example of the textbook explanation of experiential retail.
I had the pleasure of virtually engaging Ajibade in order to understand more about the inner world of INFLUHKS, partnering up with the Broke Boys and co., as well as his take on the future of retail, and so much more.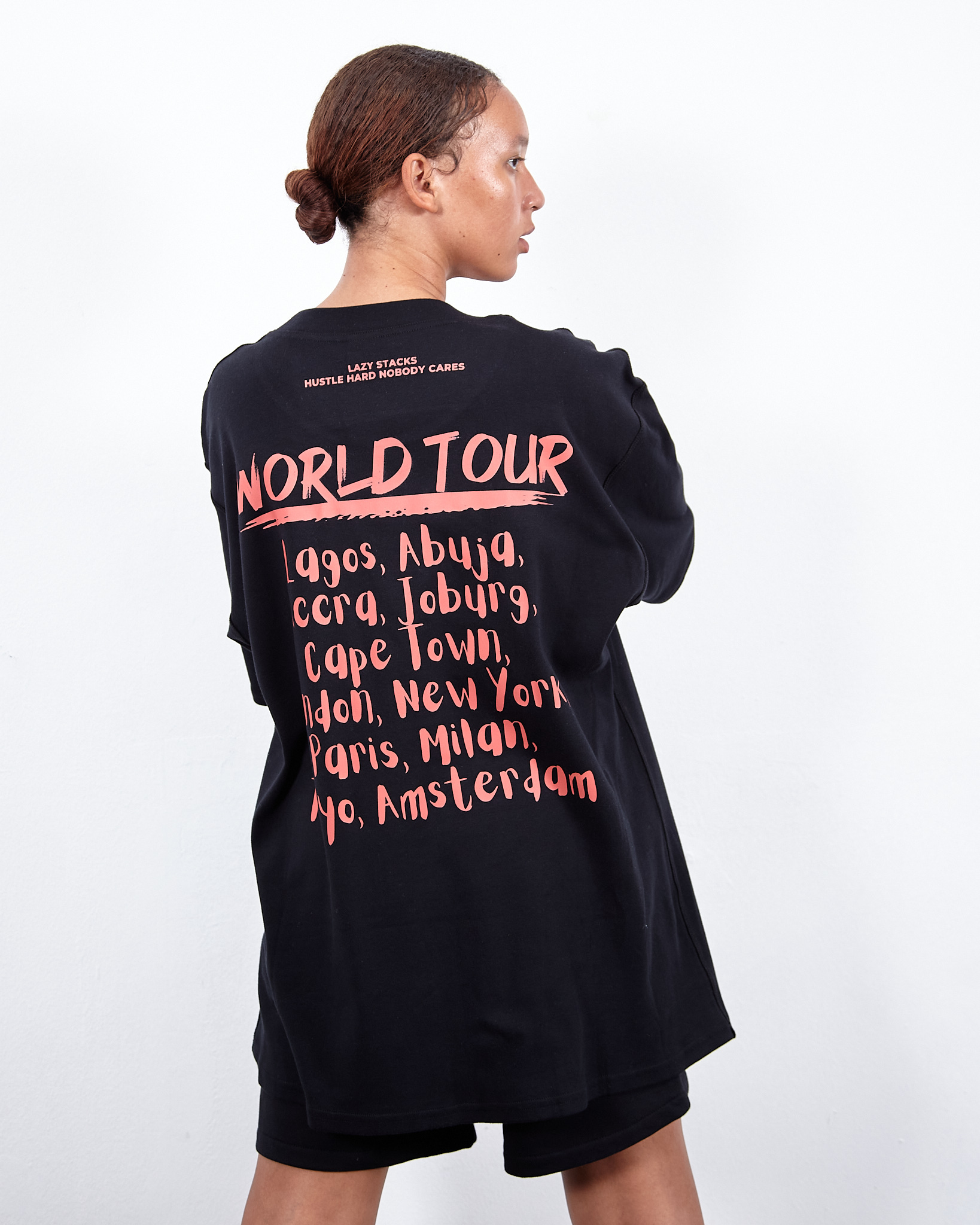 Would you mind introducing yourself and including a short description of what INFLUHKS is and how it came to fruition?
Samson Ajibade: My name is Samson Ajibade and I am from Lagos, Nigeria. 'INFLUHKS' was derived from the pronunciation of the word "influx" which I connected with while I was researching migration. I always wanted to have a space where like minded people could come in to share ideas, talk about fashion, music etc.
The name INFLUHKS came about amusingly; while I was researching migration, I came across the word influx and somehow felt a connection and held on to it. I am the founder of INFLUHKS and the designer of the 'Lazy Stacks' clothing line.I have been living in South Africa for eight years, I was working at Travelstart as a digital PR strategist.
I worked there for 3 years until COVID-19 hit and 70 percent of the staff, myself included, were retrenched. I always said If I could get 6 months' rent upfront and a bit of extra cash, I'll start my own business. Thankfully, when the coronavirus hit, I got the money I wanted from my retrenchment benefits and with the little I had managed to save up I was able to start the business.
Fun fact, INFLUHKS started as a store that sold brands like ASOS, boohoo, PrettyLittleThing and more, which my business partner at the time rescued from the UK before it went into landfill.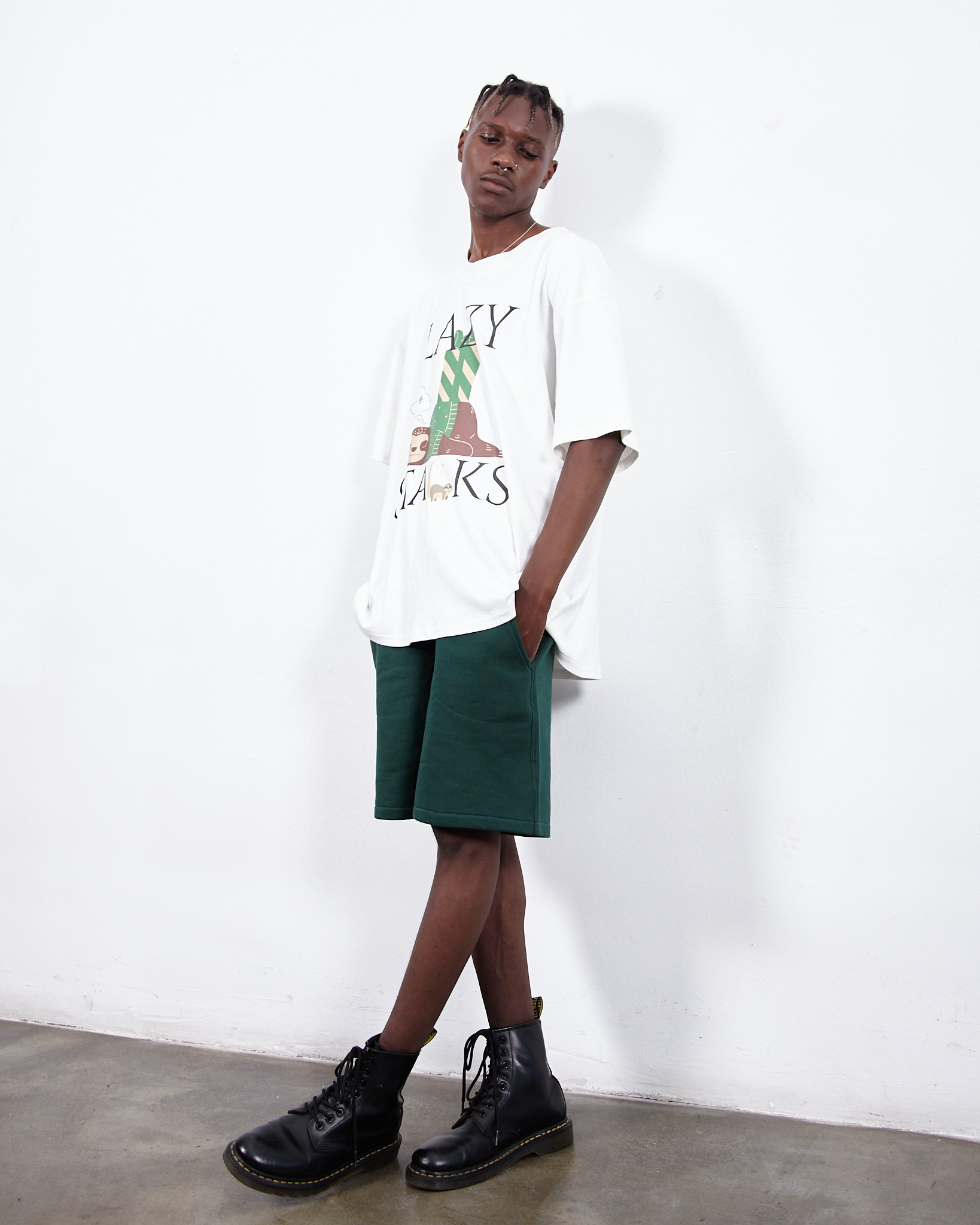 On your Instagram bio, I can see that you stock local brands such Broke, Lazy Stacks, and Hopeville Grailz – why these specific brands?
Samson Ajibade: I met Andile from 'BROKE' through Bahke, a mutual friend and we changed the store from what it was to what it currently is. He wanted to bring in his online thrift store, 'Hopeville Grailz', who sell curated luxury streetwear pieces from the likes of Balenciaga, Stüssy, Palace, Bape, and more, so I told him if he could double my current numbers in sales, I would change the direction of the business to suit streetwear.
He surprised me after the first month and that birthed the new INFLUHKS – which is a cross-sectional cultural hub where people intersect within a retail environment. 'Lazy Stacks' is my brand founded in 2020 and was actually supposed to be launched in Nigeria but due to the coronavirus pandemic, this couldn't go ahead.
The brand was established from a social media revolt by Nigerian youth against President Muhammadu Buhari. While speaking at the Commonwealth Business Forum in Westminster on Wednesday, 18 April 2018, Buhari said that a lot of Nigerian youth have not been to school and want everything for free, in essence, calling us lazy.
Lazy Stacks is inspired by the youthful rebellion of creative individuals who are making money, i.e. "stacks", in their own unconventional way, not adhering to society's benchmark for success and creativity.
You also asked why these specific brands and what Hopeville Grailz does is something I have been doing since I was 16 years old, looking for pieces in the market to wear, thrifting them and introducing new fashion trends. Broke's story aligns with mine and one can learn a lot from their tagline "Being Rebellious Over Konforming to Expectations".
We also have 'Artclub & Friends' as well as 'Brunch Club' in store, which are both also local brands.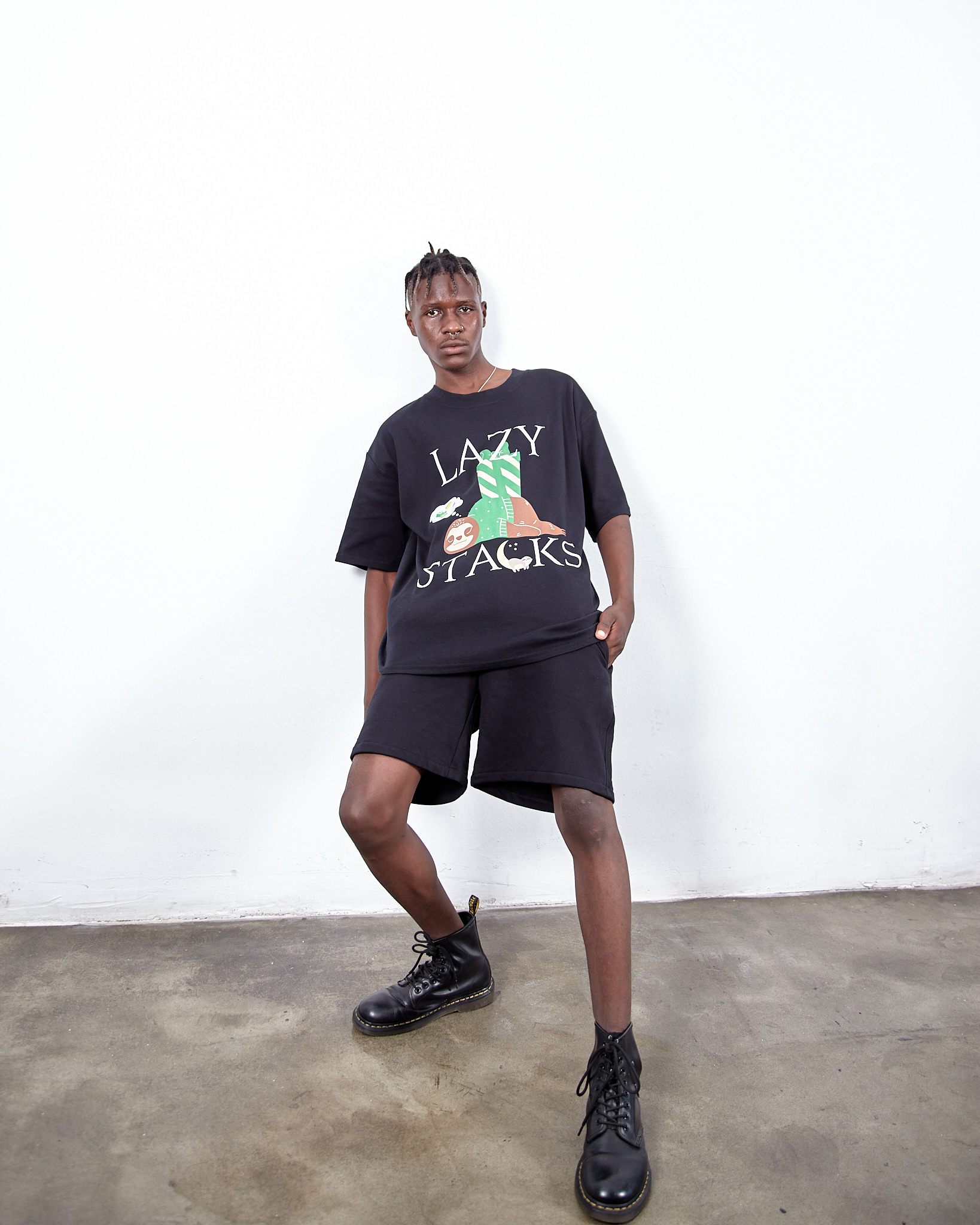 Maintaining a retail space during the pandemic must have been an extremely difficult task – tell us how this period was for INFLUHKS and how you managed to succeed in surviving this testing time?
Samson Ajibade: Maintaining a retail space has been a daunting task but thankfully our landlord has been fair with the rates – this doesn't mean that we didn't struggle though.
We have managed to survive by constantly trying to better our numbers each and every month.
We understand the importance of interacting with the product in a retail space, trying things on, interacting with brand owners and providing an engaging vibey in-store experience. This is what drives us to continue and push through every hurdle.
Lockdown has also clearly shown us the value of live retail spaces – according to you, what is the future of fashion retail?
Samson Ajibade: I think we can continue to push the boundaries of what a live retail space could and should be. We are an unconventional space, sometimes you would have 4 to 5 skaters just riding up and down Loop Street with all their bags stacked in front of our store
We welcome people to sit and interact with us and learn more about the local brands in store, which I think is how fashion retail should be operating.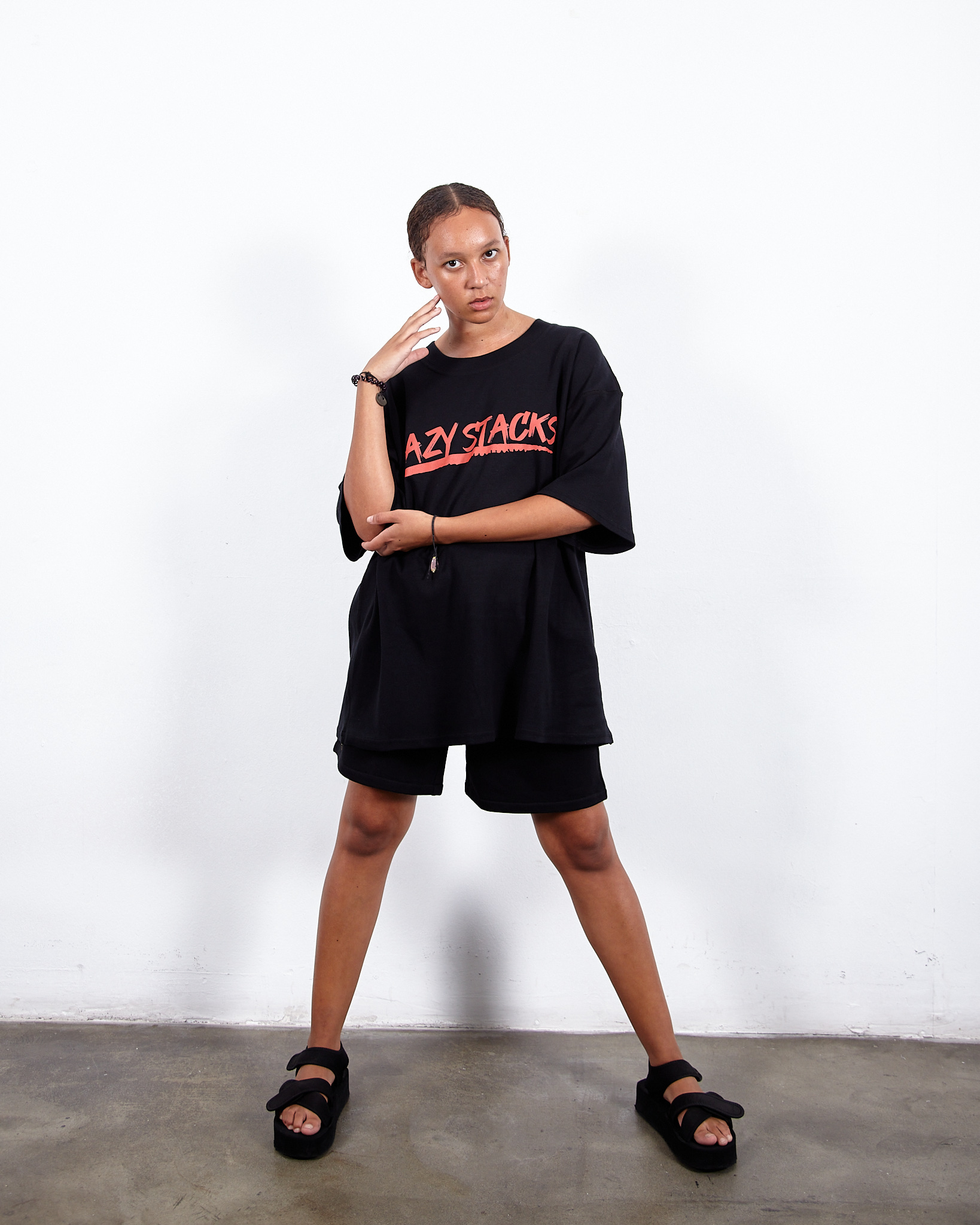 INFLUHKS is also a fully-fledged studio where local brands are able to conduct photoshoots and more. How has this element of your business been doing?
Samson Ajibade: It's been going well – we get bookings every week and that also helps with the store's monthly income.
What have been some of your biggest (and favourite) accomplishments within the short lifespan of your business?
Samson Ajibade: Being able to do this every day is my biggest accomplishment. Seeing brands like Hopeville Grailz, Broke, & Lazy Stacks grow daily makes me extremely happy.
What are some of the things you are looking forward to in 2022?
Samson Ajibade: In 2022 we are going to be revamping the store, as well as continue to push INFLUHKS merchandise even harder, with local and international collaborations with artists & brands all within the pipeline.
The goal for INFLUHKS is to create more spaces for local brands to showcase their creations.