Somewhere in Kilimani, a district located on the outskirts of Nairobi, an unsuspecting studio hides within the city's concrete jungle. Here you'll find Studio18, a design hub that's blossomed into the heart of Kenyan streetwear.
The creative space serves as the workshop, office and chillspot for the four fashion entrepreneurs behind the popular streetwear brands Akiba Studios, Metamorphisized and Nairobi Apparel District (NAD). Since the studio's inception in April 2021, the designers have hosted and dressed the biggest names in music like NSG and Sauti Sol in addition to garning high profile partnerships with brands like Jägermeister.
Before the members of Studio18 were pioneering Nairobi's sustainable streetwear renaissance, the scene was regrettably steeped in fast fashion. To the first generation of Kenyan brands like Bongosawa, emerging streetwear designers weren't the competition to beat. Their biggest rival was fast fashion.
"A couple of years ago, streetwear stalls opened around the city with clothing from Europe and China. None of these shops stocked, Kenyan-owned clothing", says Junior Orina, the founder of Metamorphisized. "There are only a handful of Kenyan-owned streetwear brands in Kenya so we are united by our mutual love for streetwear and sustainability. We decided to do it for the culture to test if we can create a community based approach to Kenyan fashion", he explains.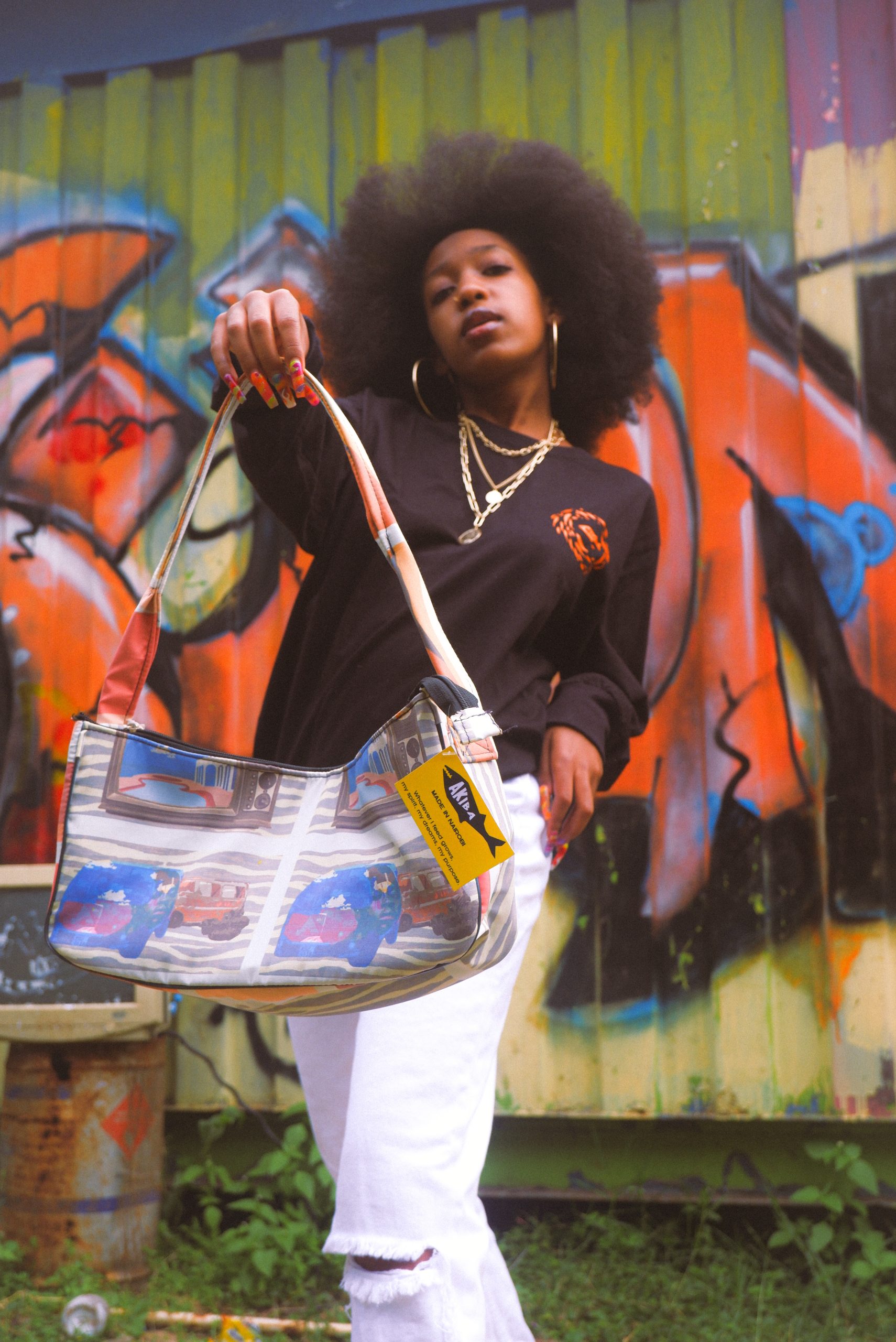 While fast fashion is acknowledged for accessibility, such affordability is underpinned by a hidden environmental cost. The fashion industry accounts for 10% of global carbon emissions. In Kenya, over 140,000 tonnes of used clothing are imported into the country from Europe, the US and Canada. Two thirds of this clothing is channelled into markets around the city like Gikomba, as low value mitumba – second hand clothing – and a third of it ends up in landfills that host 20million kg of rotting waste.
This begs the question: if fast fashion continues to dominate the mainstream fashion orbit, how can emerging streetwear designers sustainably create new clothing for the consumer who can afford it? The lesson that Studio18 are imparting to other brands is that if you can't "beat" the pervasiveness of fast fashion, upcycle it.
According to Evans Njenga, one of the founding members of NAD, recycling is part of his second nature and markets like Gikomba are a repository of inspiration. However, such markets are host to hundreds of stalls. Without Evans' creative eye, and DIY mentality sourcing good finds could be an impossible feat because it's easy to get lost in a sea of clothing. 
"At first, thrifting seems easy but you have to know where to source the clothing. It's a skill that I've been building over the years." he comments. When he isn't thrifting at markets, at other times, Evans will be walking down the street and something that a vendor has displayed along the road will speak to him. "After sourcing materials, I add value to the clothing by telling a unique story", Evans elaborates.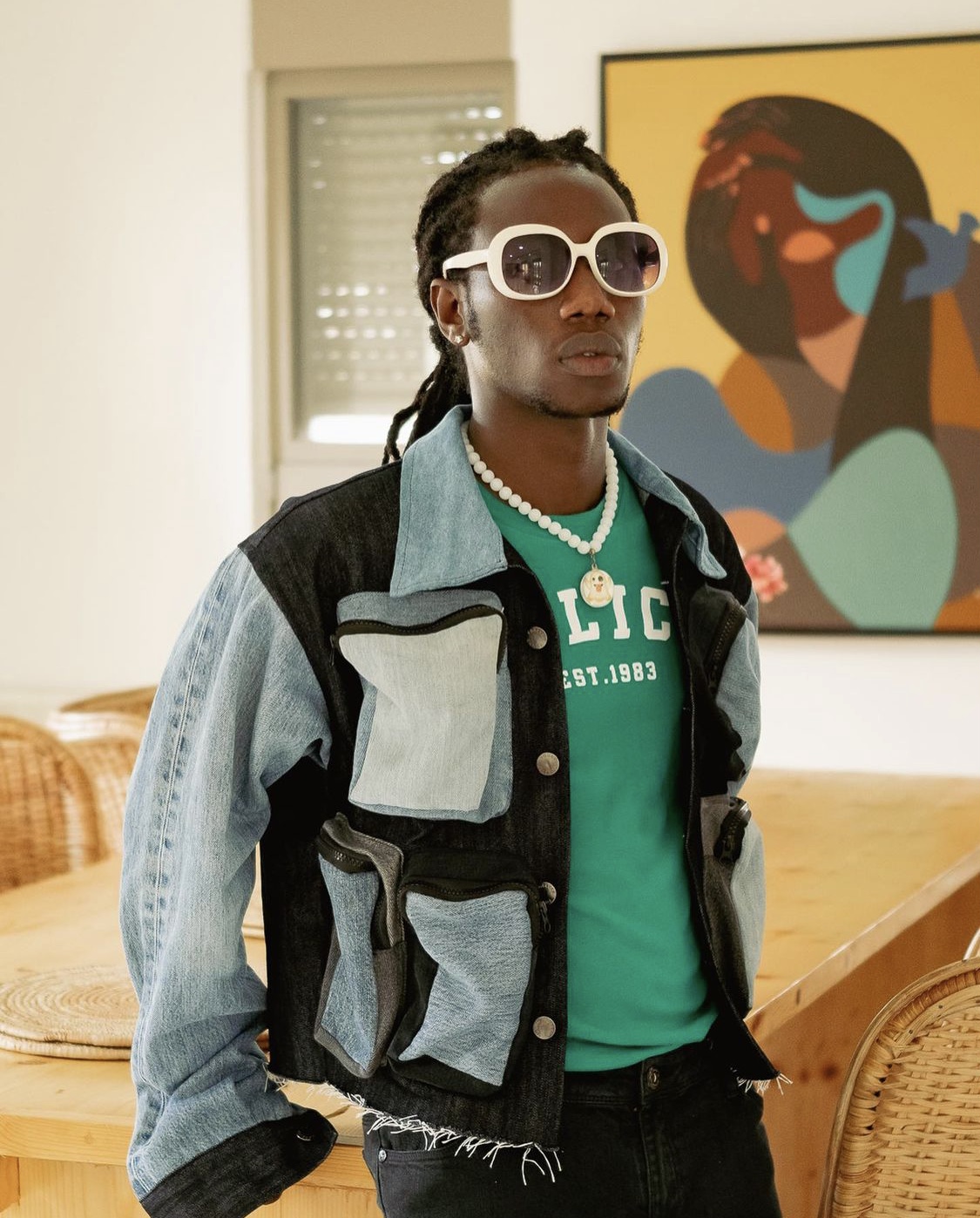 His design process begins by fashioning a canvas out of the thrifted denim by deconstructing the clothing. Evans then subsequently hand paints the clothing to give it a unique touch. Such limited edition designs like his signature customised denim pants are priced at the equivalent of $20-30 and often sell-out in days.
Studio18's decision to host monthly pop ups has added to the collective's cultural currency. Together, they host monthly pop-up events where each respective brand showcases a new collection. "Organically building a community has been the highlight of running this studio. We're creating a space where people can really interact with each other and express themselves and connect with people who are very like minded. That's been a blessing for us", says Daudi Onkoba, one of the other designers behind NAD.
Just as Hip-hop led to the genesis of American streetwear in the 90's, the members of Studio 18 appreciate the mutual sustainability of fashion and music. "We're just trying to give other creatives a platform to express themselves so their careers can take off", shares Akiba Haiozi, the brainchild behind Akiba Studios. "We've given some household Dj's like their very first gigs and the growth since then has been admirable", he says.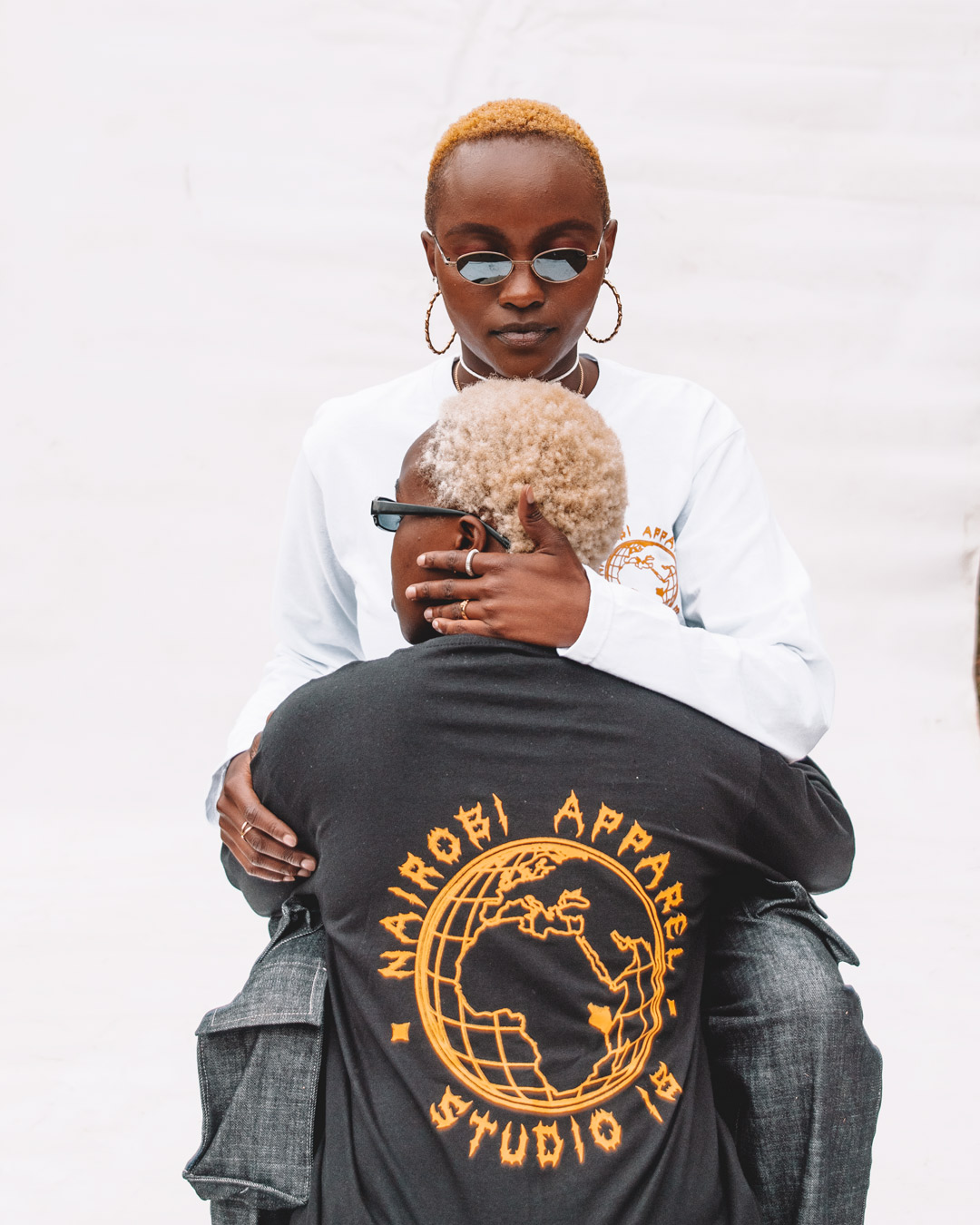 Soon enough, the pop-ups became a regular occurence and Dj's were invited to grace the studio decks to entertain the crowd. Before they knew it, the events amassed a loyal community of two hundred attendees in the span of a few months. On the second Saturday of each month, every fashion enthusiast in Nairobi knows that Studio18 is the place to be.
As, Studio18's first anniversary is just two months away, the crew are driven by a positive nostalgia in reflection of their future plans. Though their aim is to continue curating pop-ups well into the future, they're brainstorming ways to reinvent themselves in search for something more tangible than the motivations of profitability. "We don't just want to be a marketplace where people come and buy clothes. We want to be an experience", Orina says. "We want to push the boundaries of streetwear and show our community new things. We're seeking out new visual artists who can collaborate with Studio18 and hopefully host screenings for new ventures like fashion films", Evance adds. 
Despite the often iterated proverb that "too many cooks spoil the broth", the entrepreneurs' decision to merge interests and forge a studio in favour of rawness, expression and community has proven to be tasteful. The success of these brands in carving out a niche audience is a gesture that signals the possibility that a fashionably sustainable future that's led from the margins is hopefully imminent.