Louis Vuitton took full advantage of virtual fashion week as a way to explore a different type of fashion show, one that was dynamic and saw for a multi-disciplinary artistic performance. Virgil Abloh broke new ground with his Louis Vuitton menswear show for the Fall/Winter fashion week 2021 with his collection named 'Ebonics'. The collection was introduced through a short film titled Peculiar Contrast, Perfect Light which begins in the snowy mountain ranges of Switzerland. The film was inspired by the essay Stranger in the Village by James Baldwin, in which he writes about his experience living in a Swiss village and his life in America as a black man. Rapper and poet Saul Williams centres the film as he moves through an abstract rendition of a modern city constructed by green marbled walls. "Tourist vs. Purist" – the slogan Abloh wrote when he entered Louis Vuitton in 2018 returned on bags this season and speaks to the shows contrasts between visuals of the snowy mountains and structured interiors, while also playing on society's contrasted view of outsider vs insider. Moving through the green marbled walls of the city, Williams encounters re-imaginations of masculine archetypes such as the salesman, the artist and the drifter.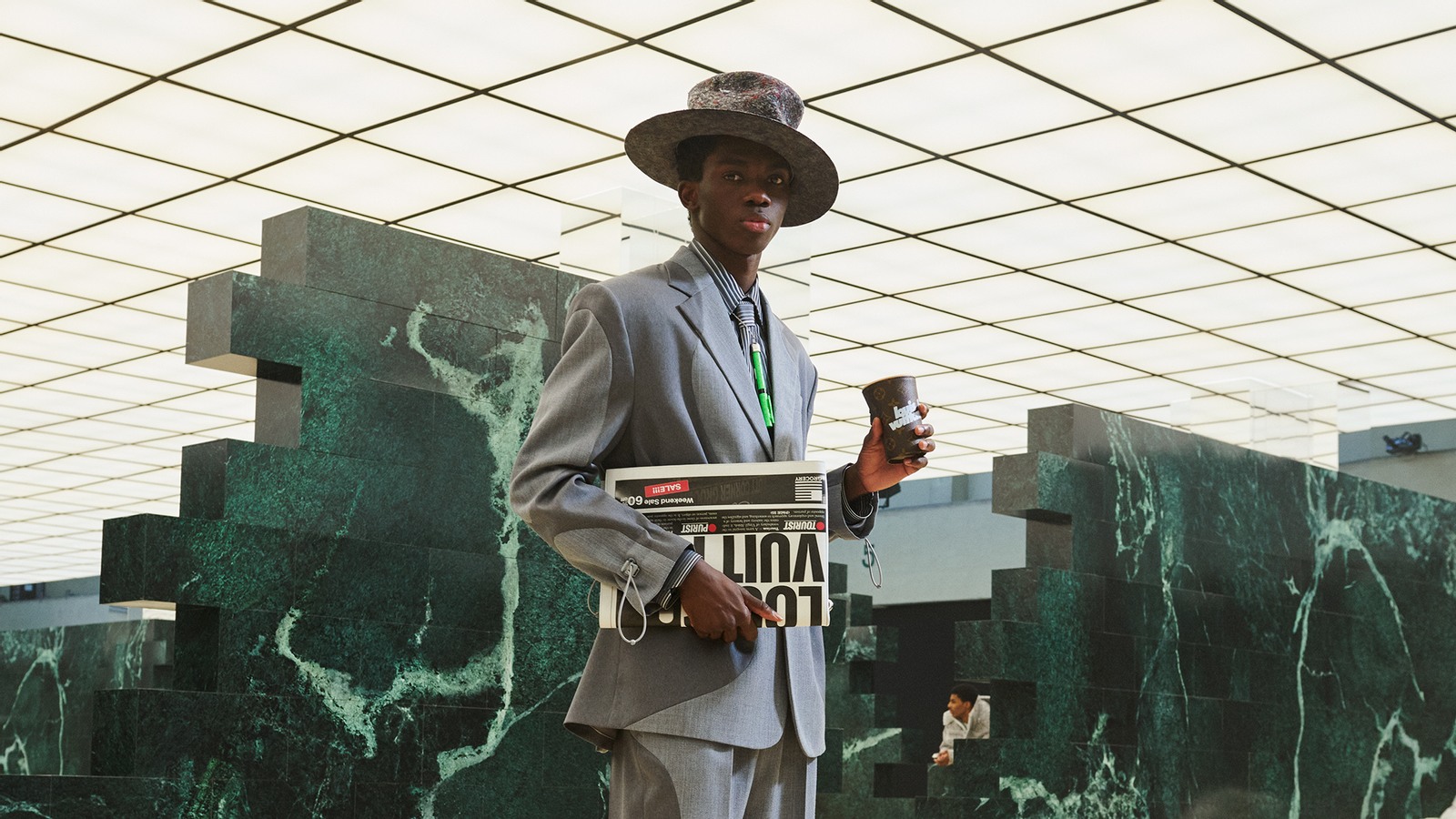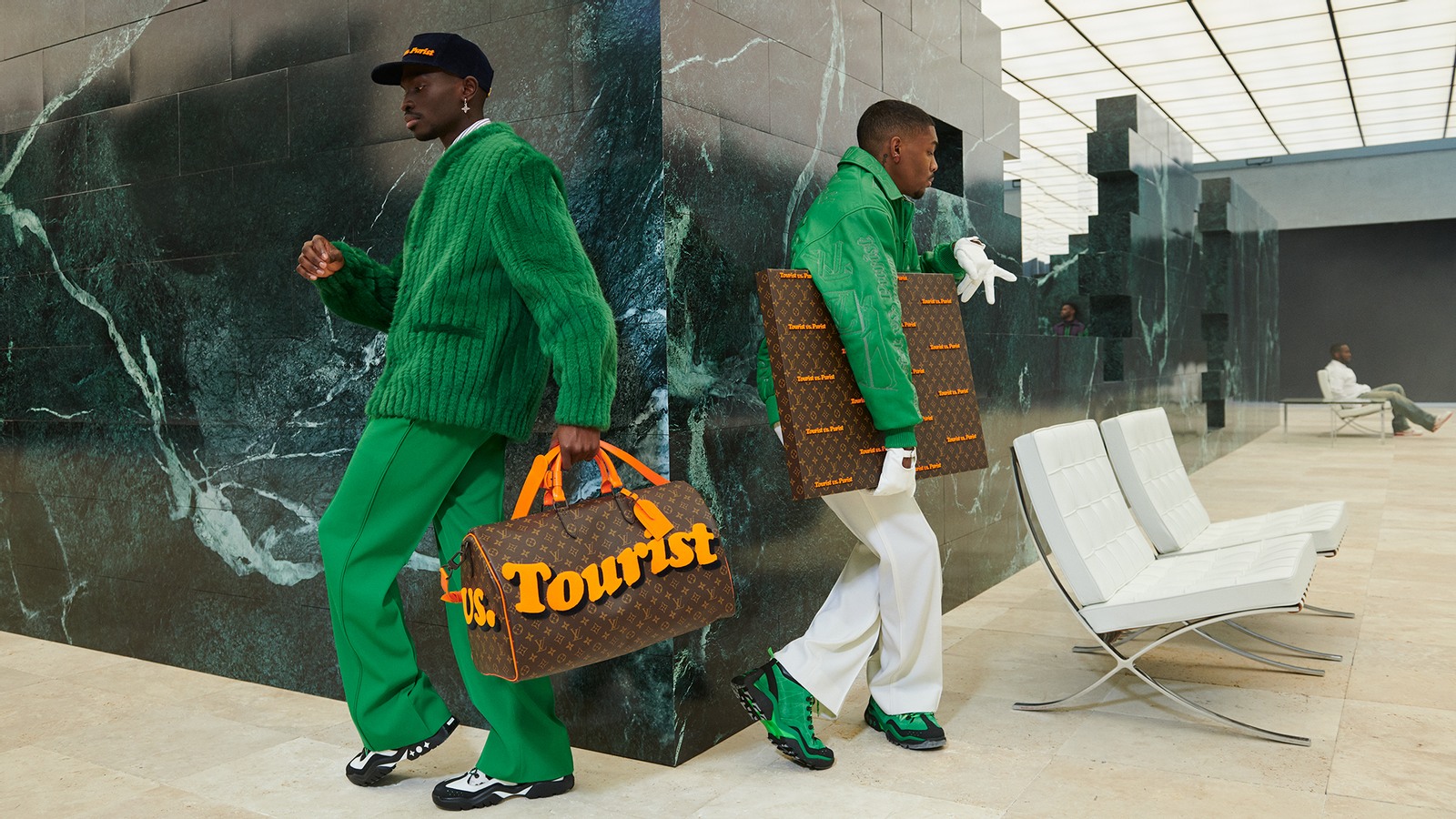 The shows focus on poetry spoken by Saul Williams and Kai Isiah Jamal creates an important narrative which speaks to the work and impact that black men, women and trans people had and have on art and society. Some of the words being "As Black people, as trans people, as marginalised people, the world is here for our taking, for it takes so much from us." The show also included a musical performance by Yasiin Bey (a.k.a. Mos Def), adding another aspect of performance and movement and thus creating a multitude of dimensions unlike the conventional fashion show. Abloh took inspiration from his Ghanaian heritage as well as historically iconic black styles in a celebration of black culture with majority of the models being men of colour. It's also important to note model Kai-Isaiah Jamal becoming the first black trans model to be featured in a Louis Vuitton show. This show was important for so many reasons, in particular for its focus on black culture and this inclusion of a trans model, highlighting the shift that needs to happen in the fashion community. Changing the look of masculinity, Abloh's presentation critiques social norms and examines "the presumptions we make about people based on the way they dress: their cultural background, gender, and sexuality."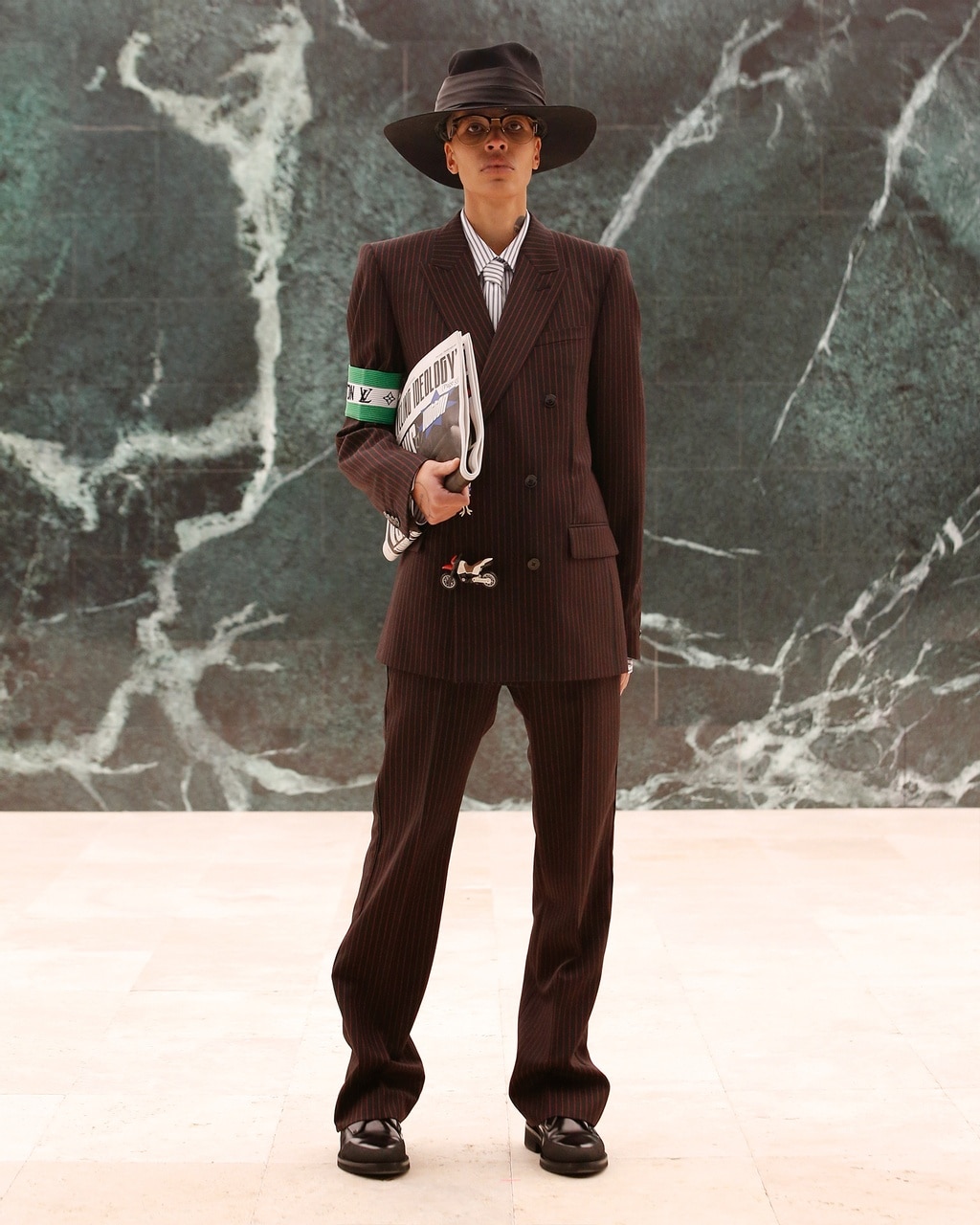 Abloh's use of interesting textures and layering on structured silhouettes and formal wear creates the base for this collection.  The recurrence of emerald green, stark whites and pale greys in the collection as well as more sculptural pieces show the shift in Louis Vuitton under Abloh as embracing a more modernist path. The show even modernises the luxury brand's iconic monogram by placing it on hard reflective materials and reinventing Louis Vuitton's classic accessories such as the new Christopher backpack. Styled by Ibrahim Kamara, this collection paves the way to Abloh's lasting legacy at Louis Vuitton and is his best collection since his arrival at the fashion house in 2018.