The last couple of years have had a disorienting effect on artists, curators and cultural producers alike. That being said, a sense of groundlessness and disorientation can in fact breed fertile ground for daring ideas to flourish. I learnt recently of a key piece of advice Ai Weiwei gives to the young generation of artists is to "be much more concerned with engaging in ridiculous actions, instead of aiming for a kind of elegance."
He's onto something, for it is ridiculous actions — such as starting a new venture during a pandemic — that push the boundaries and crack open the seals of tradition. Where others see difficulties, young art professionals see possibilities and are inspired to challenge, explore and reconfigure.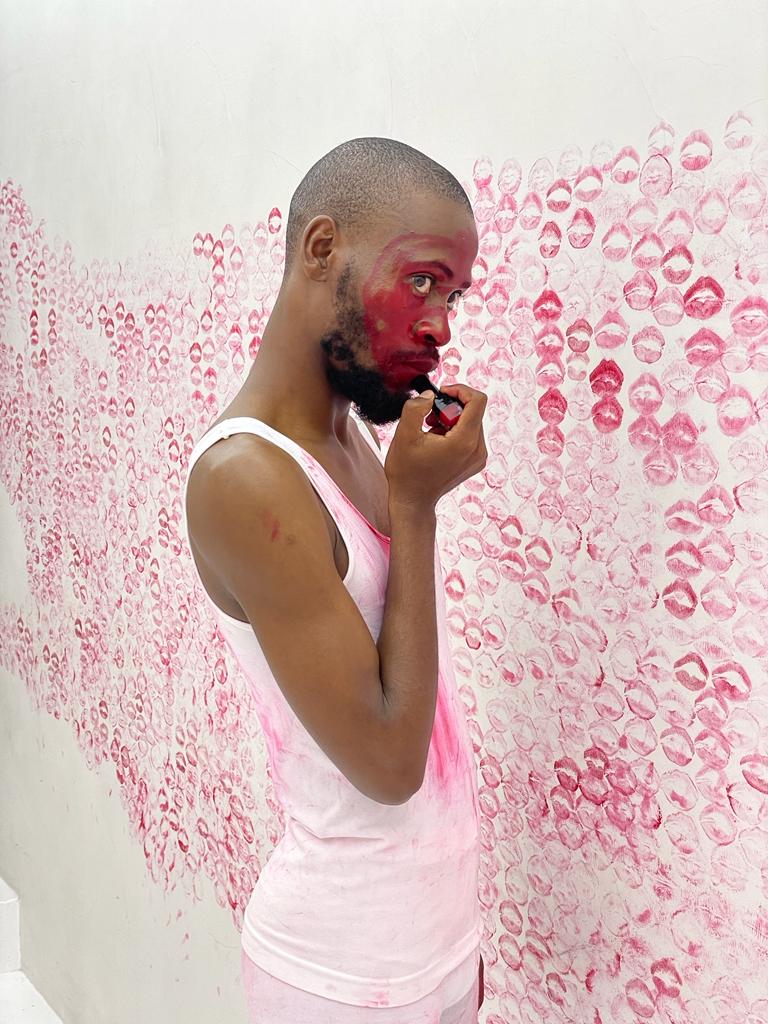 Brian Montshiwa, exhibiting at CHURCH, Cape Town
Just as there are major shifts in the global art landscape — the rise of NFTs, consolidation in the art market and a greater embrace of the digital through Online Viewing Rooms — there are shifts locally too. In Cape Town specifically, two duos are offering us models on how to innovate and experiment.
Located on Cape Town's Church Street in the CBD, CHURCH is an experimental project space for art, allowing for intersectional thoughts, ideas and conversations. The founders of CHURCH, Shelleen Maharaj and Hoosein Mahomed are interested in creating a space that transcends market appetite.
RESERVOIR — established in 2021 by Heinrich Groenewald and Shona van der Merwe — is a platform of two contemporary art professionals living and working in Cape Town. Functioning as a collection of curatorial information, the platform specialises facilitating collaboration in the contemporary art community, through career strategising, independent exhibitions, public art commissions, and artwork placement.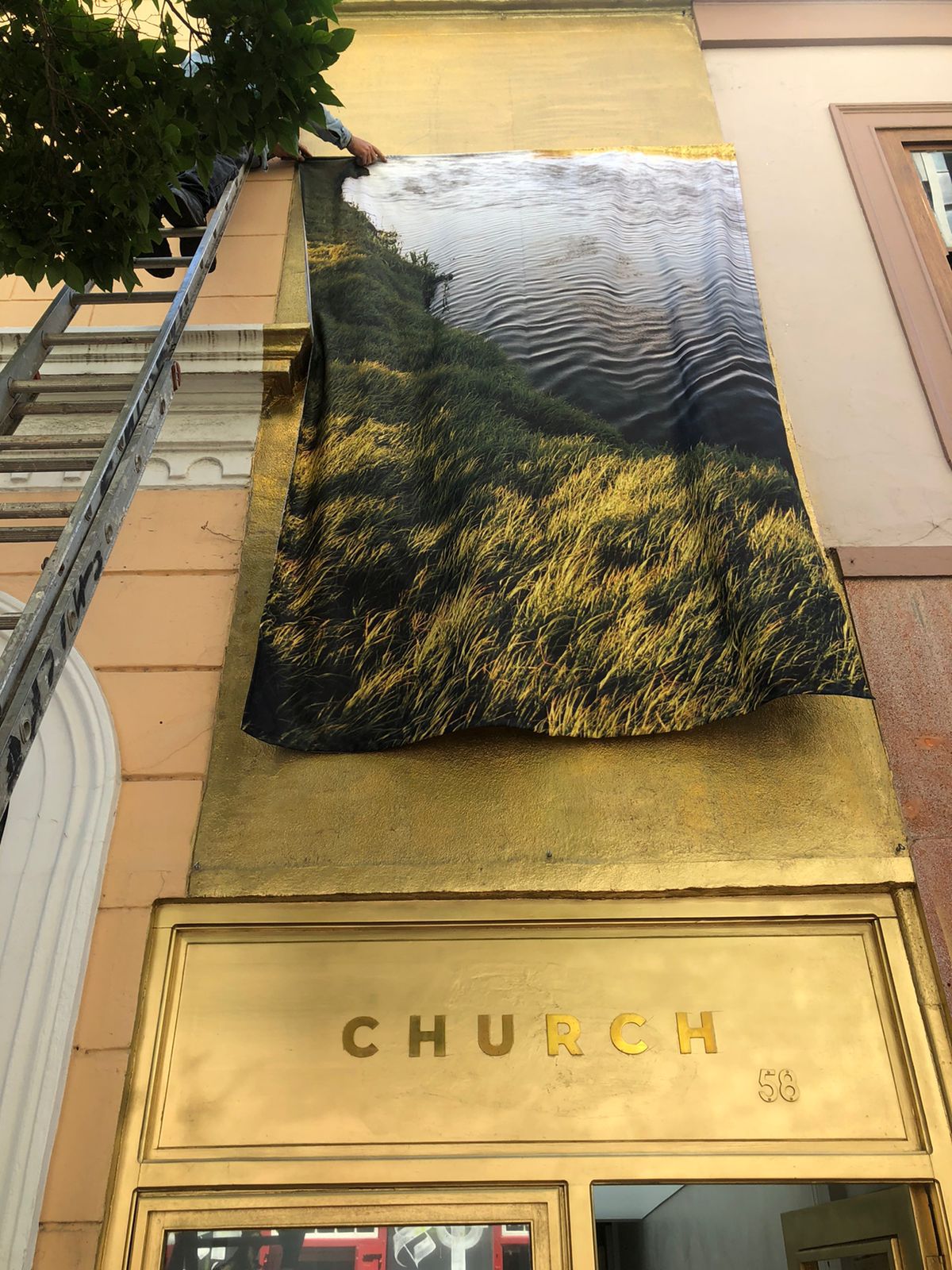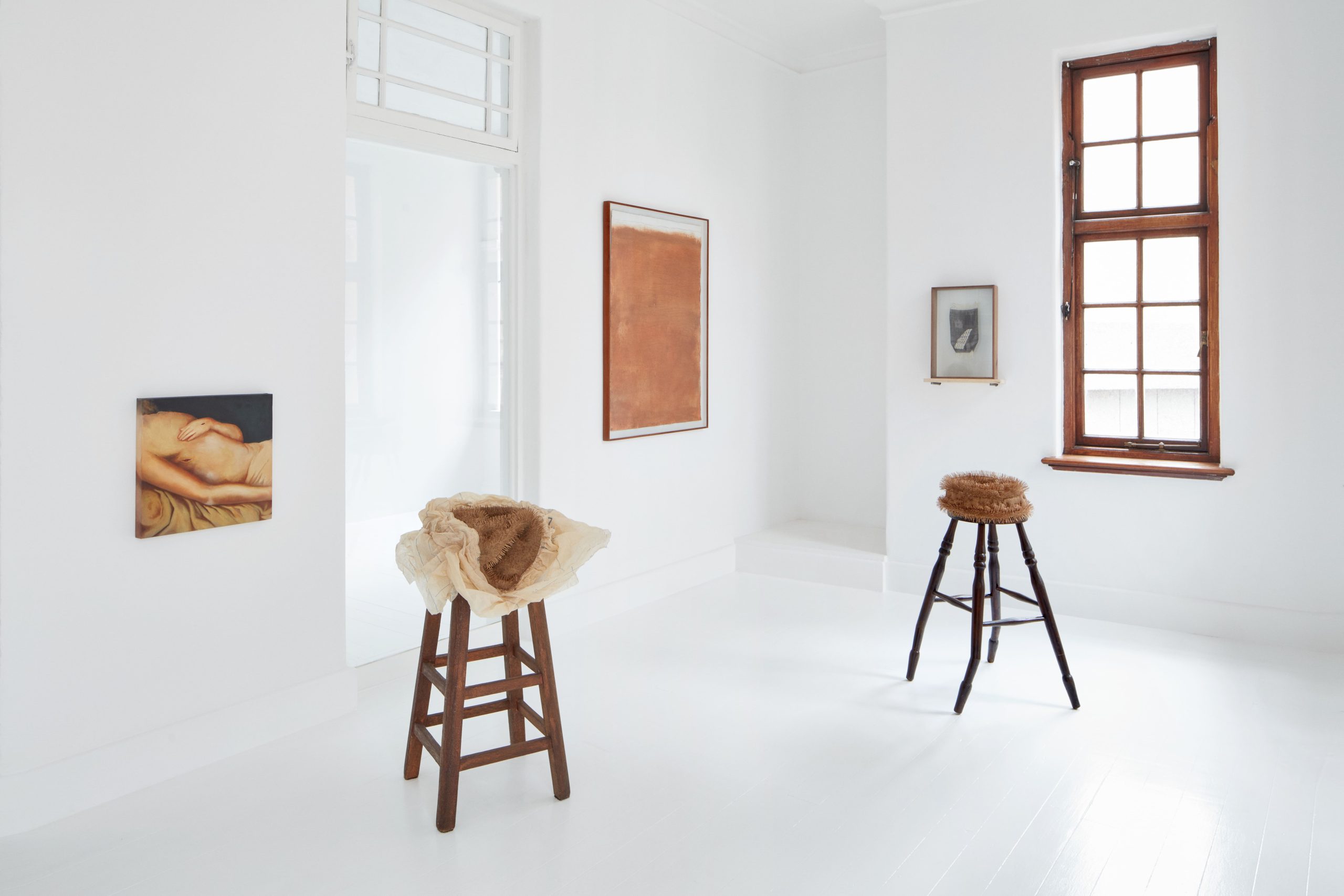 Falling Awake, Installation at THEFOURTH, Cape Town
A few questions to the founders of CHURCH
What was the impetus behind initiating the space?
We saw a gap in the art ecosystem. CHURCH is a self-funded, true experimental space that moves beyond consumerism and market appetite. An intimate space encouraging conceptual thought, innovation, excitement and the harnessing of new futures.
What has the reception been like to the new space, how are audiences interacting with the space and the activations?
The reception has been overwhelming and incredible. CHURCH is not a space looking for validation. It is not 'becoming'. It just 'is'. Audiences are enjoying our interventions. Both artists and curators have come to CHURCH with an open mind, artistic and curatorial freedom and imagination.
Can you tell us about the next activation at the space?
CHURCH is currently hosting the artist Jody Brand, hot off the heels of the performance artist Brian Montshiwa – who did a ground breaking 5-day performance within their 10-day residency.
Jody's current body of work is incredible, needed, and game changing. We also have an upcoming conceptual show which we hope will wow audiences, scheduled for February 2022.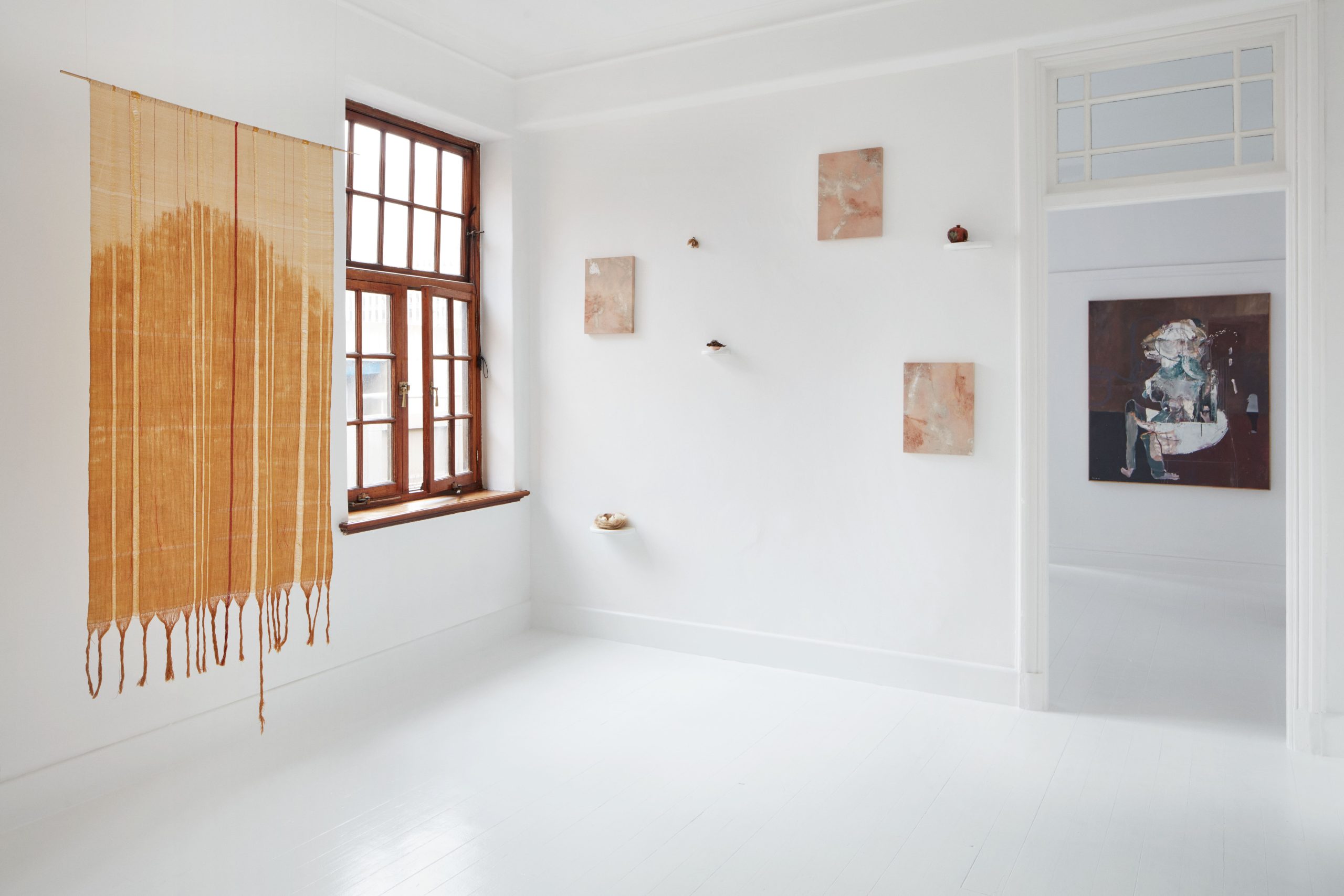 Falling Awake, Installation at THEFOURTH, Cape Town
A few questions to the founders of RESERVOIR
What was the impetus behind initiating RESERVOIR?
The name was inspired by a collective fantasy we had to transform that beautiful abandoned hydropower building next to the Molteno reservoir in Oranjezicht, Cape Town, into an art museum.
It's a fun game we play mostly in the car driving around collecting artworks or sourcing exhibition materials – one of us will spot a building we think would be perfect for a foundation or a public arts space and we imagine all the ways we would turn it into something beautiful and worthwhile.
RESERVOIR stuck, and the word continued to bring meaning to us – beyond its poetic and phonic qualities, we see it as an enduring metaphor for a receptacle of energy, a collection which is fed from various sources and can be added to or taken from when needed. On a practical level, having both worked in the contemporary arts industry for over seven years, we realised that there is a serious shortcoming in the quality of engagement galleries can offer to artists.
While we absolutely believe in the role galleries play in the contemporary art ecosystem, we also felt that with such a distinct capital-gain and administrative agenda, the relationship artists had with the spaces they exhibited in, and vice versa, lacked the depth of curatorial dedication.
Shifting our focus away from competing strategies that would compare us to galleries, we decided to lay the foundation for RESERVOIR in collaborative commitment with artists and exhibition spaces.
Our aim is to function as equal partners to the various parties we work with, maintaining fair commission structures, clear communication and transparency, and a high level of work ethic and commitment to the arts.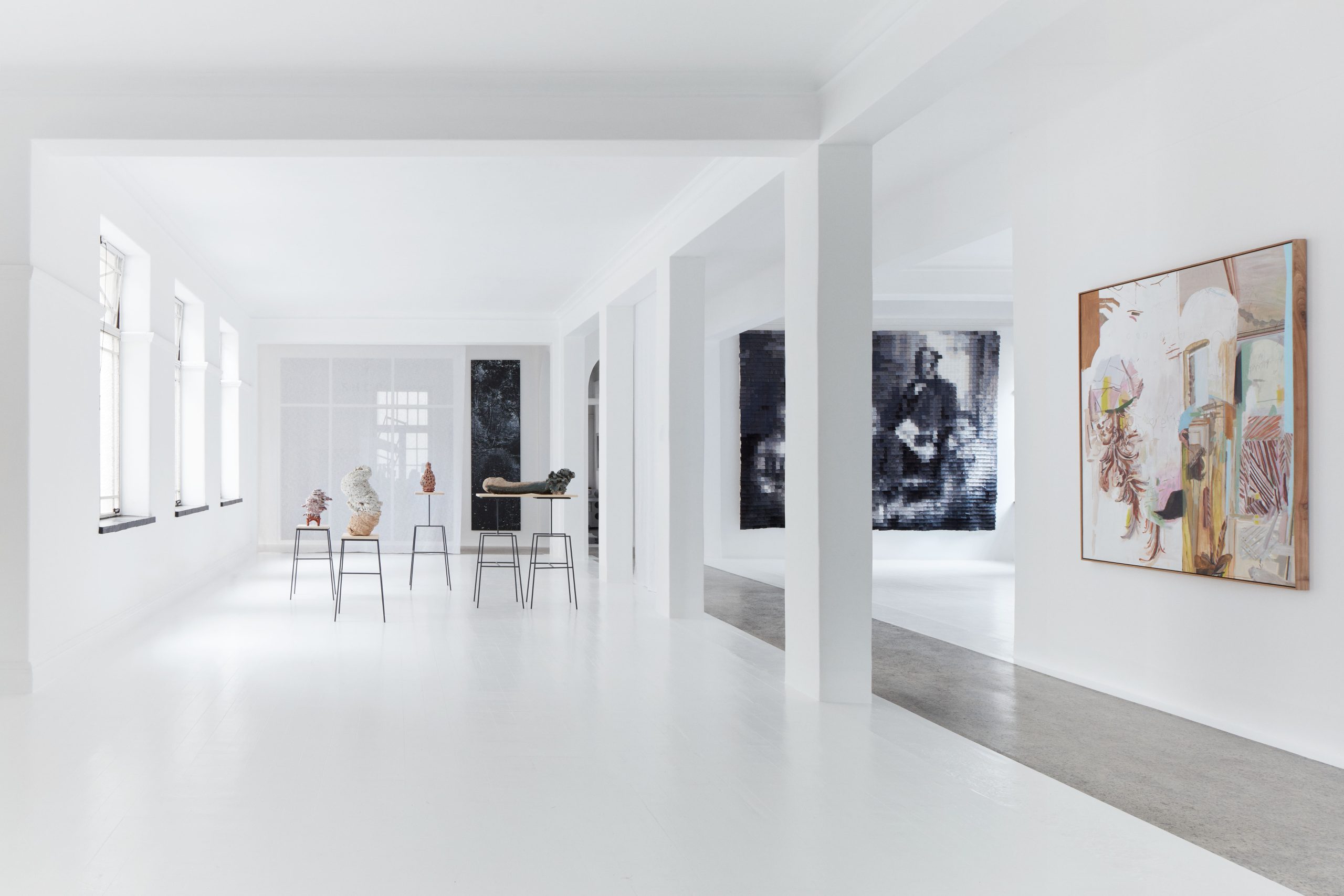 Falling Awake, Installation at THEFOURTH, Cape Town
Can you speak about what your curatorial philosophy is?
For our first formalised exhibition, Falling Awake (presented in collaboration with The FOURTH) we sought to create a curatorial theme that would allow us to work with a group of mostly unrepresented artists.
We suddenly had this freedom to connect with artists we had been quietly following, on our own terms, and the response was overwhelming. We avoided any parameters that would not allow for the inclusion of painting next to textile works, ceramics alongside photography, etc. and soon found that we had a very synchronous approach to selecting and placing pieces.
It's tricky to pin down something that could clearly define our curatorial style, especially considering our fledgling status (RESERVOIR only formed in September 2021). As for an overarching philosophy, we are certainly interested in the potential of each project being entirely different from the previous one.
By rooting ourselves in the opportunity of collaboration, we feel that a fluid perspective is necessary when working with the various creative ideas being posed to us. We're not particularly interested in short-lived art world trends, as shiny and distracting as they can be – at the moment we're appreciating the chance to properly research and contextualise work, and hope to keep finding opportunities to do more of that stuff.
Can you speak about having to navigate a new practice that is not tied to a physical space? Has this been hindering or limiting?
For now, working the way we work has offered us more possibilities than hindrances. As a start-up, we have way more freedom (and, we feel, curatorial integrity) without the overhead expenses of a physical space. So we open ourselves to the potentials that alternative spaces are offering us.
This means we share a bit more on the commission splits with more parties. But this also is part of our ethos – that of collaborations – meaning you share what you make as much as you share what you put in. It's an alternative to the models we are used to, but it works for us and we are happy to continue along this route.
We do believe in physical activations and the power art has when experienced in real life. Therefore we are less interested in hosting online exhibitions – even if it means the audience is smaller. So the continued opportunities for physical exhibitions are very motivating to RESERVOIR and we are thankful to everyone who has been so supportive.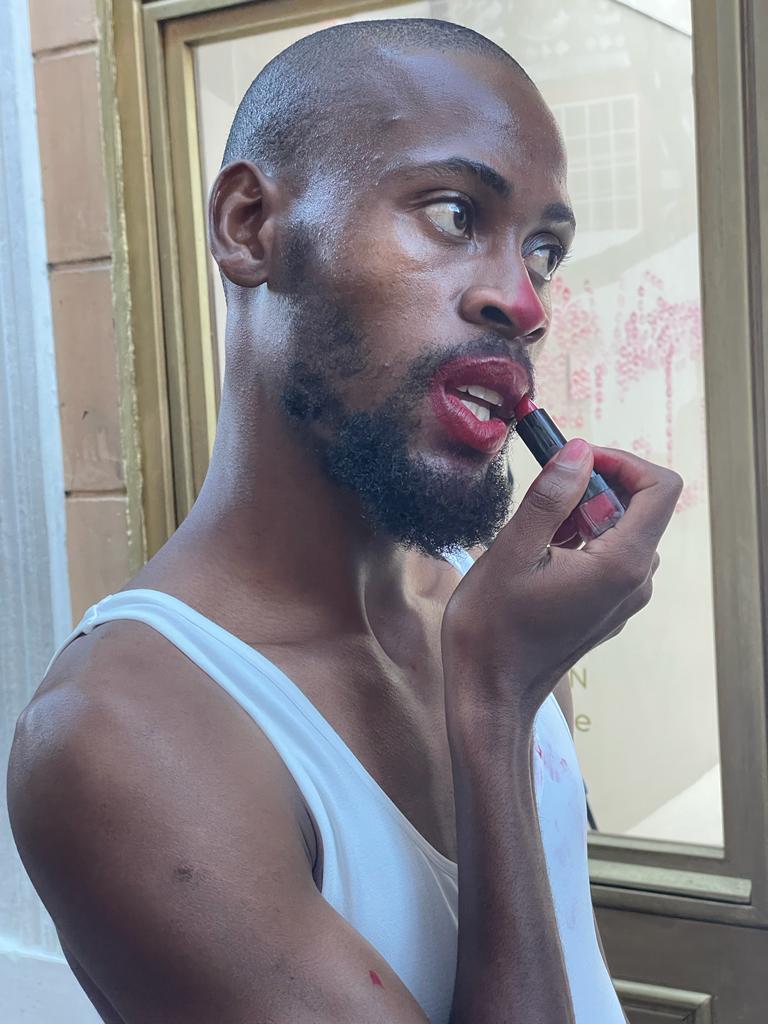 Brian Montshiwa, exhibiting at CHURCH, Cape Town