I think of collaboration, community, and what moves in those spaces as another type of technique — a creative technique but also one of making and living life.
Lindiwe Mngxitama, Everybody Talks Technique | a journey of states with BLK JKS' Tshepang Ramoba and Team Sunday, 2021
If fashion had a heart, what would we call it? The impulse to express? Or the uncontainable need to innovate?
A heartbeat pulsating in rhythms of creativity, evolution and (re)imagination. From the Little Black Dress to Aviator sunglasses and even the basic white t-shirt, some classics never go out of fashion – they just get reimagined.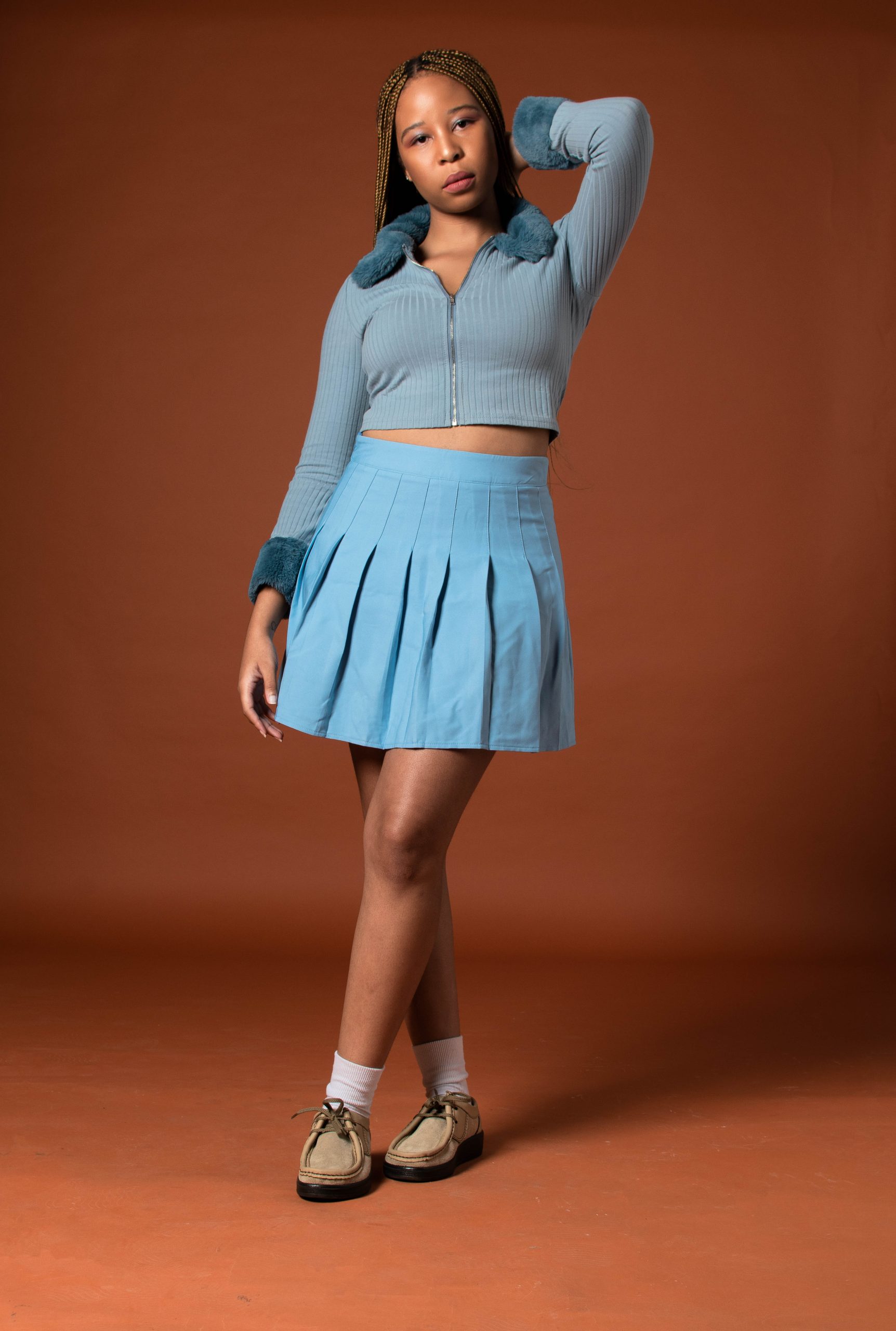 Like the Timberland to New Yorkers, Grasshoppers have been a generational footwear staple to many South Africans seeking style, comfort and affordability in the perfect pair of kicks. The brand's 21st century aesthetic pays homage to its heritage, with a contemporary mix of fabrics and materials giving wearers the comfort, durability and familiarity they've come to know and love about Grasshoppers.
As our world and societies continue to change — along with our creative, political and economic global and local systems and structures — so should the ways we make life and work in it, creative or otherwise.
While it's not everyday that a legacy brand gets a style makeover, with modernity in vogue, Grasshoppers chose to take the chance to redefine the iconic by challenging five young creatives to think on their feet when it came to showcasing various styling occasions for the brand's Hornsby shoes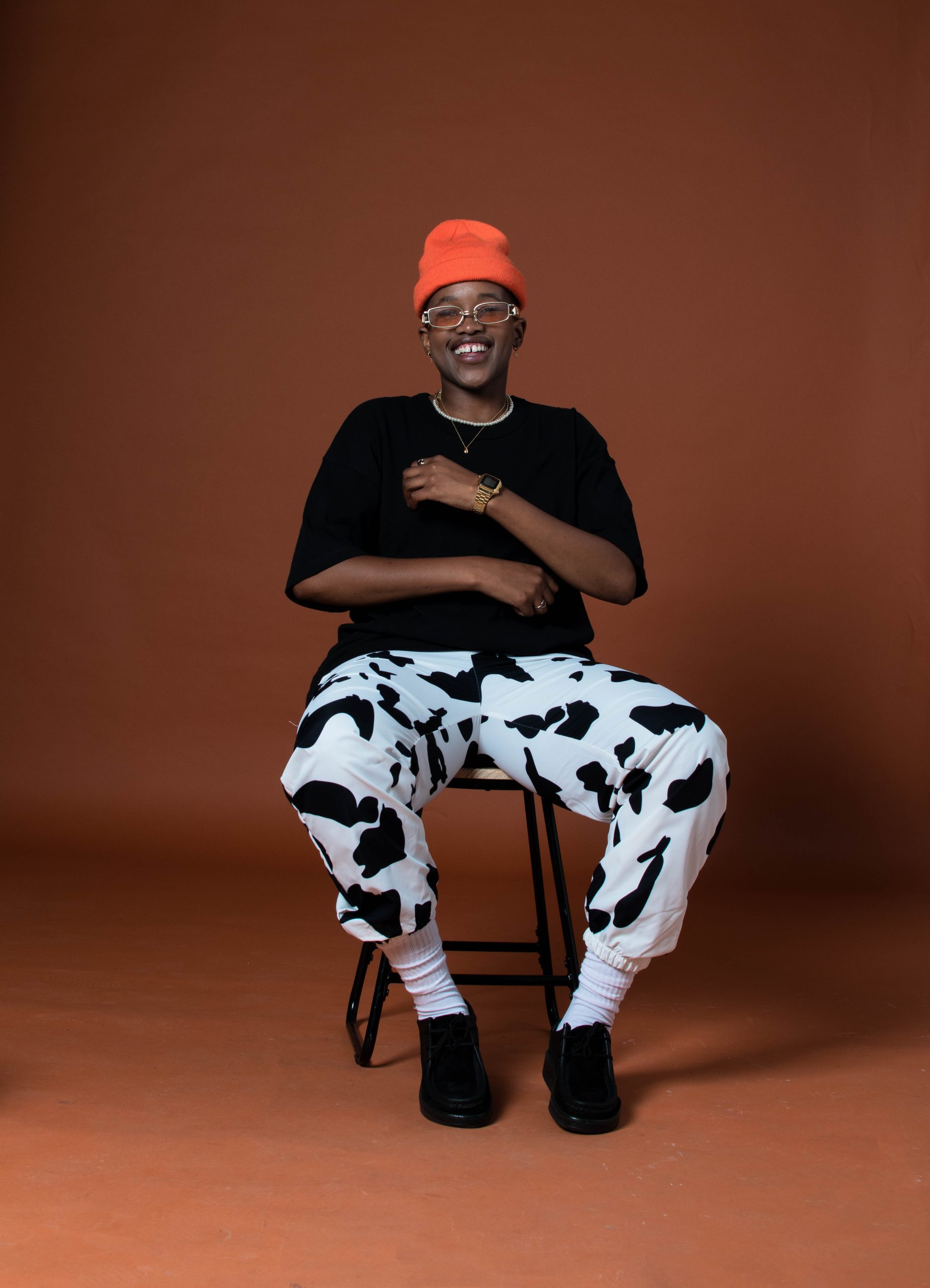 Finding the perfect creative pairings that embody the Grasshoppers ethos and pulse was easy, introducing: Monde Loko, Arthur Magadze, Mpho Oratile Maja, Lethabo Mohlasedi and Pumelela Combo. What sets them apart are their distinctive styles and aesthetic interpretations.
The challenge set to them by Grasshoppers: to put their best creative feet forward creating three unique looks with their Grasshoppers Hornsby shoes, therefore showcasing the brand and their own individuality.
Each creative was given a pair of the Grasshoppers Hornsby shoe in either suede or genuine leather — and in an array of colours — to make and interpret as their own.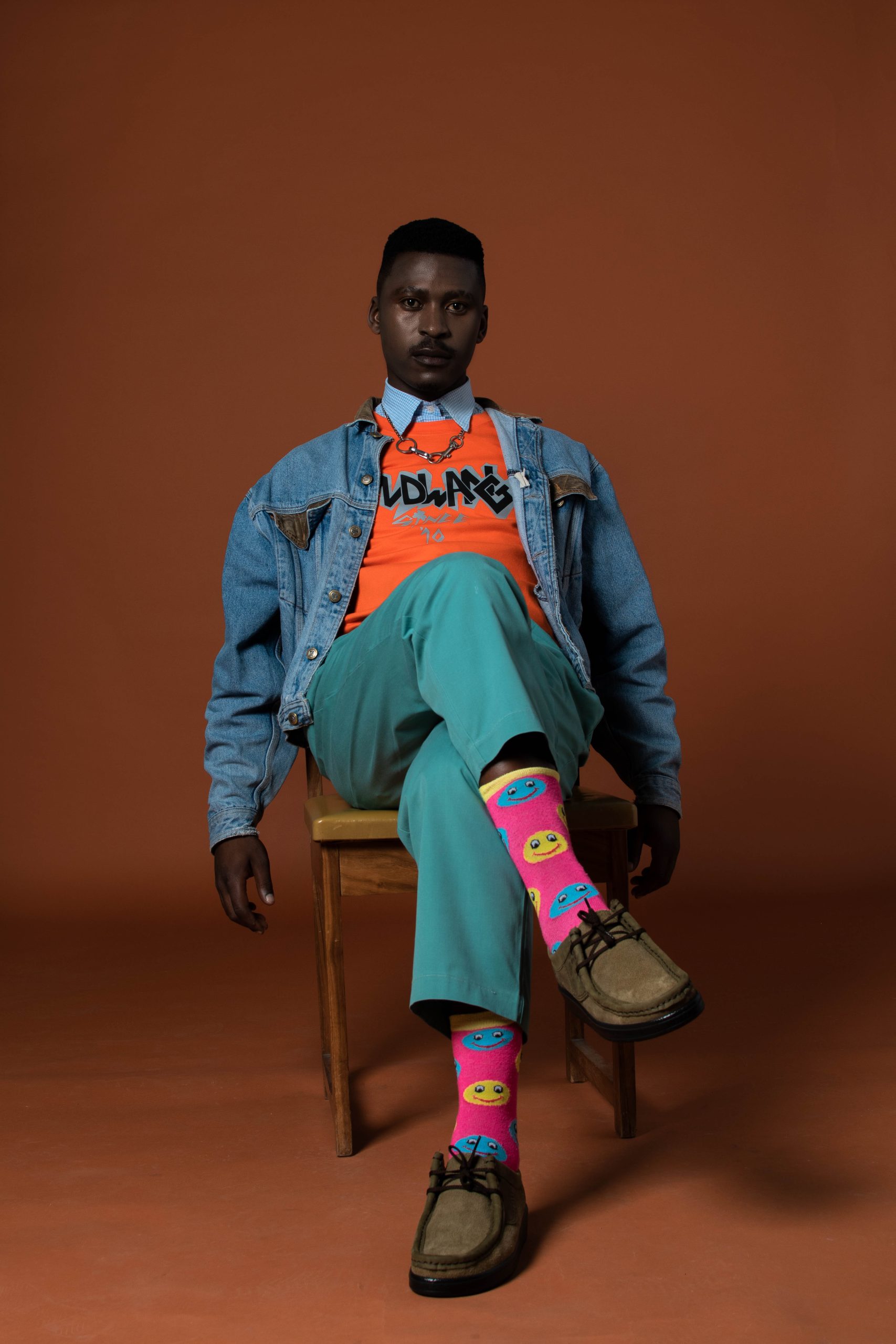 I think of frameworks such as circularity, sustainability and collaboration as creative methodologies being integrated into our ways of making — more and more — in response to things such as growing socio-economic disparity which in-turn creates hierarchies of access and climate change to name a few.
As writer Kgomotso Kiggy states in Collaboration, sustainability and other pillars of creative production: 
It seems there is a lot more power in consciously interacting with one another to contribute to the global fashion conversation. In a practical sense, the development of the industry would go further and faster if creatives worked together – a cliche that seems to have altered the local fashion scene for the better.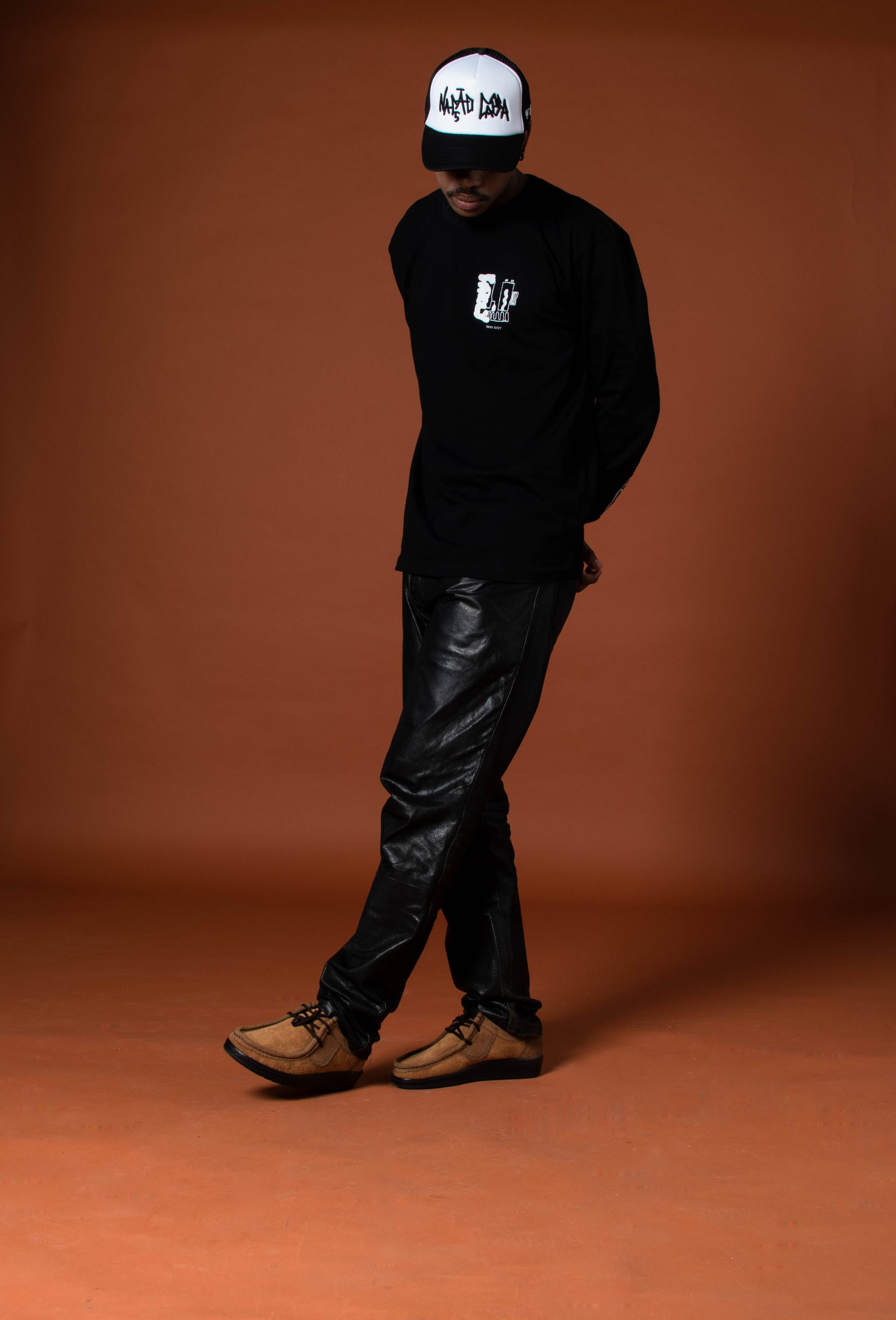 Grasshoppers isn't the first brand to elevate their brand in new and artistic ways, nor is it the first brand to tap into the expansive possibilities offered by creative collaboration, however, innovation and collaboration have always been at the core of their brand identity and mechanisms.
By branching into new cultural spheres in previously untapped markets through partnerships with these 5 exciting creatives — who are as idiosyncratic as the brand itself — Grasshoppers has proven that they have and always be a stylish step ahead of the rest.