Emmanuel Mutendji or Manu Worldstar has had an incredible two year run. He captured the hearts and ears of the world with his smash radio hit single "Na Lingi", which earned him his first platinum plaque and a shoutout from both P. Diddy and Grown-ish star Yara Shahidi. Manu's debut album, Molimo is a continuation of the sound the musician has established but it also shows the range of his artistry. The album title; directly translated from the Lingala language means, "my spirit" and is an exploration into the cultural intersections he occupies. The singer/rapper has a Congolese cultural background with a South African upbringing. Growing up in Berea, Johannesburg, the young musician was exposed to an array of different cultures. His pan Africanist ideology is carried through in his music as he dives into themes surrounding newfound success, love, and spirituality. The opening record, "Celebrate'' sets the tone for the album as he sings about being grateful for his accomplishments. "This album is an opportunity for people to get to know me on a spiritual level. It's about my life, it is about what I value and what I love," stated Manu. "I wanted to start the album on a thankful note and that's why I open with 'Celebrate'. It's a celebratory song. I'm thanking God for how far I've come".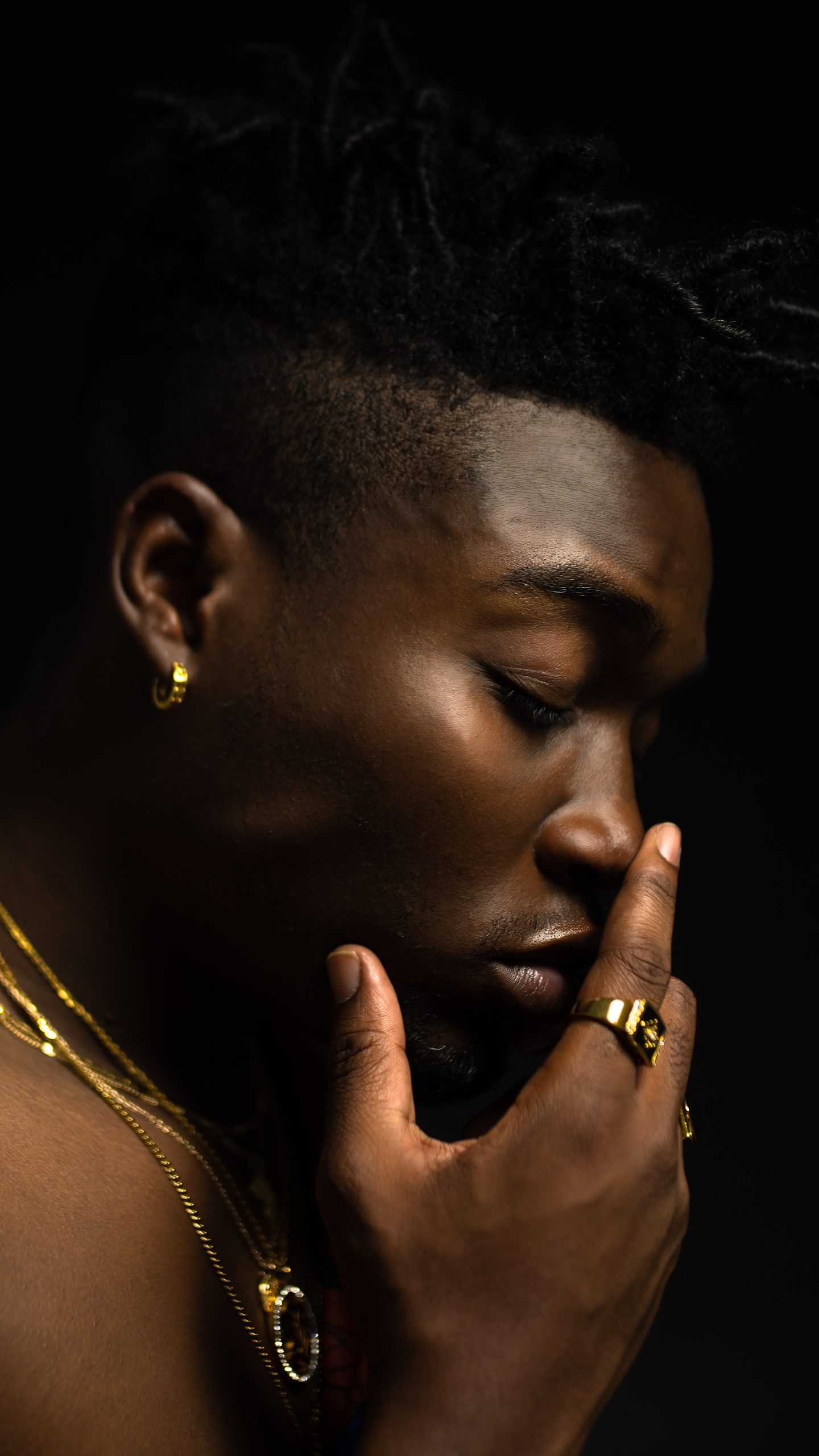 Sonically, the album mixes Eastern, Western and Central African rhythms and sees Manu incorporating his native tongue of Lingala with Southern African languages like Zulu and Tswana in writing the lyrics. A standout record like "Mmangwane" interpolates the classic Tswana traditional song with afro-pop guitar riffs and hard drums. In songs like "Choko", "Molimo", and "Na Lingi Remix"— the 25 year-old flies the Congolese flag high whereas in tracks like "Pressure" and "Wonderlust", he lyrically displays his R&B sensibilities.
I wanted people to see a different side of me.  A side of me that people haven't really seen [before]. I was in my own bubble for three years and I didn't want to do that anymore. I wanted to show the power of collaboration. I was quite happy with the collaborative energy that came out of the process and these guys really helped me find my pocket and deliver a unique message.
Unlike his first offering the EP Young African Story, this album has a slew of features from local talents like Rouge, Mariechan, Rowlene, Focalistic, ANATII, Gemini Major, and S'java as well as some international flavour coming from Roberto Zambia and $pacely from Ghana. The production is also diverse as Manu worked with longtime collaborators Eternal Africa and Ganja Beats while recruiting new producers like Wilson Okafor (from Nigeria), Sonyezo (from Malawi) and South African producers like Master A Flat, PRXFND, and Sihle.
I really like collaborating with different people and each producer evokes a certain emotion out of me. I wanted to have a sound that people aren't familiar with and that's why I worked with different producers. I really needed a fresh take [to my music] and they brought a different energy.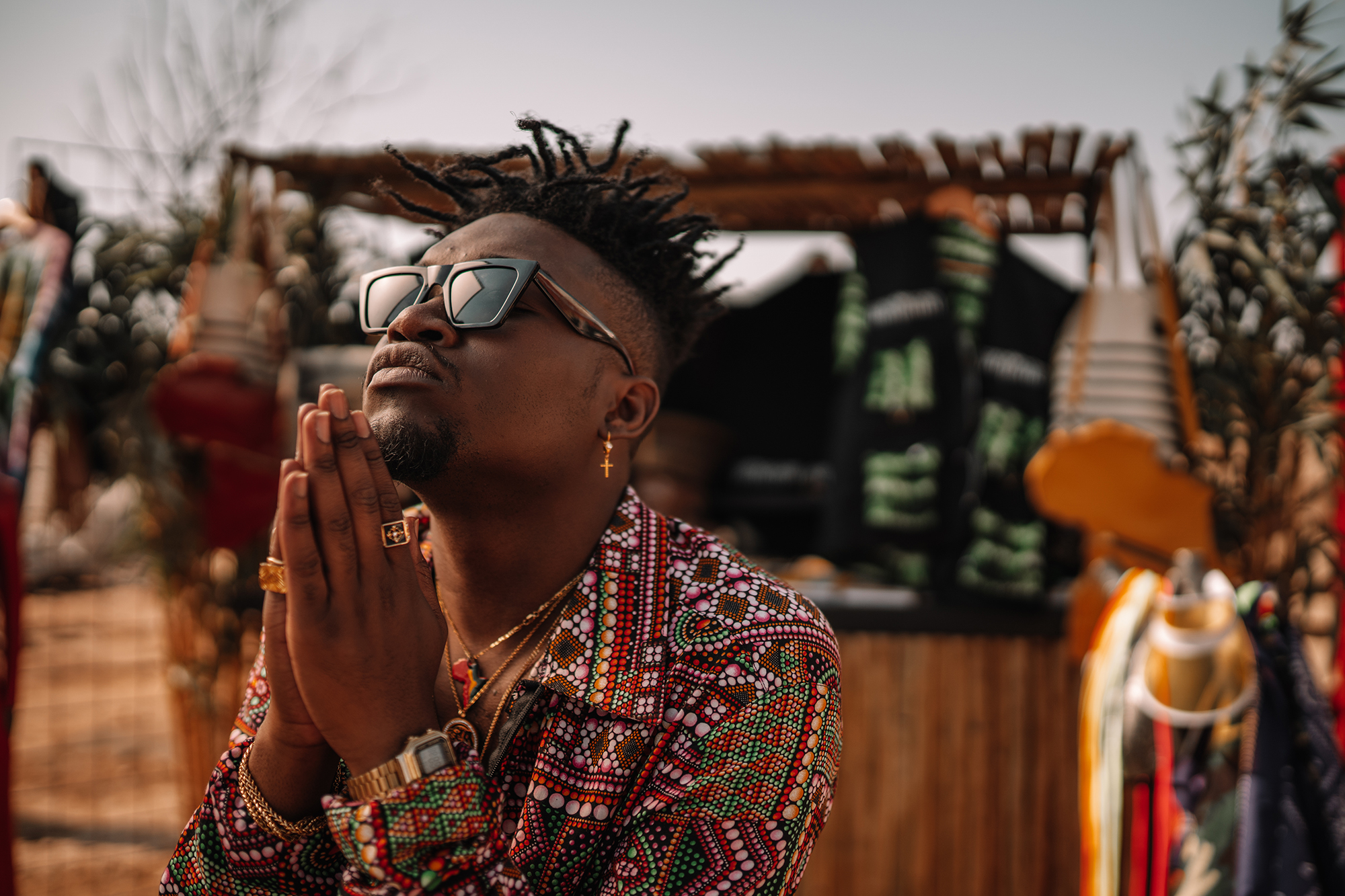 The input of different styles can create a "too-many-chefs-in-the-kitchen" scenario where the cohesion of the project is compromised but that is not the case with Molimo. Manu credits his laidback energy as well as the chemistry between his collaborators as the glue that binds the project together. "My process is very natural and very easy- going so it was super organic [to make the records].  I know each and every artist on a personal level so we could sit down and exchange ideas before making the records and I think that's why the songs work," explains Manu. Track 9 of the record, "Pray for You", featuring Aubrey Qwana captures the essence of the album as it tackles the issue of xenophobia in South Africa. The record is one of the ways that Manu reconciles the fact that he is an artist of Congolese descent that has a large South African following but lives in a country where African immigrants are treated with disregard and malice.
I've always had love for people around me. I grew up with many cultures and I grew up amongst South Africans. My experiences have been okay but I have heard stories from people that I know that have gone through things. But my approach is not to focus on what has happened, my focus is on collaborating and moving forward.
That's why the song doesn't come across as preachy or damning. But rather, it delivers a message of unity sealed with love. Manu adds;
I want to pray for this country and I want to pray for our people. I pray that we all move forward as one continent. We are stronger together and we have seen that. The record shows that we can collaborate and make beautiful things happen.