The children of "Mkokotelo" nation are back with a new two track single release set to bless our ears next week Monday with "Pikachu Freestyle" and "Bus Boy". The beginnings and crystallisation of Stiff Pap's performative and eternally playful — almost laastig — yet, still politically radical identity was formed before the utterance of their first sonic sentence as a duo, with the birth of two individuals on the precipice of the "sun setting" on a regime of terror and the dawn of complicated freedom and the ensuing start of Apartheid's seemingly never ending afterparty. Being born into a society whose national anthem is riddled with contradictions — with trauma and promises of milk and honey breathing side by side — fuelled the formation of their post-apartheid-apartheid Black Consciousness, which began to define Stiff Pap long before their musical manifestation.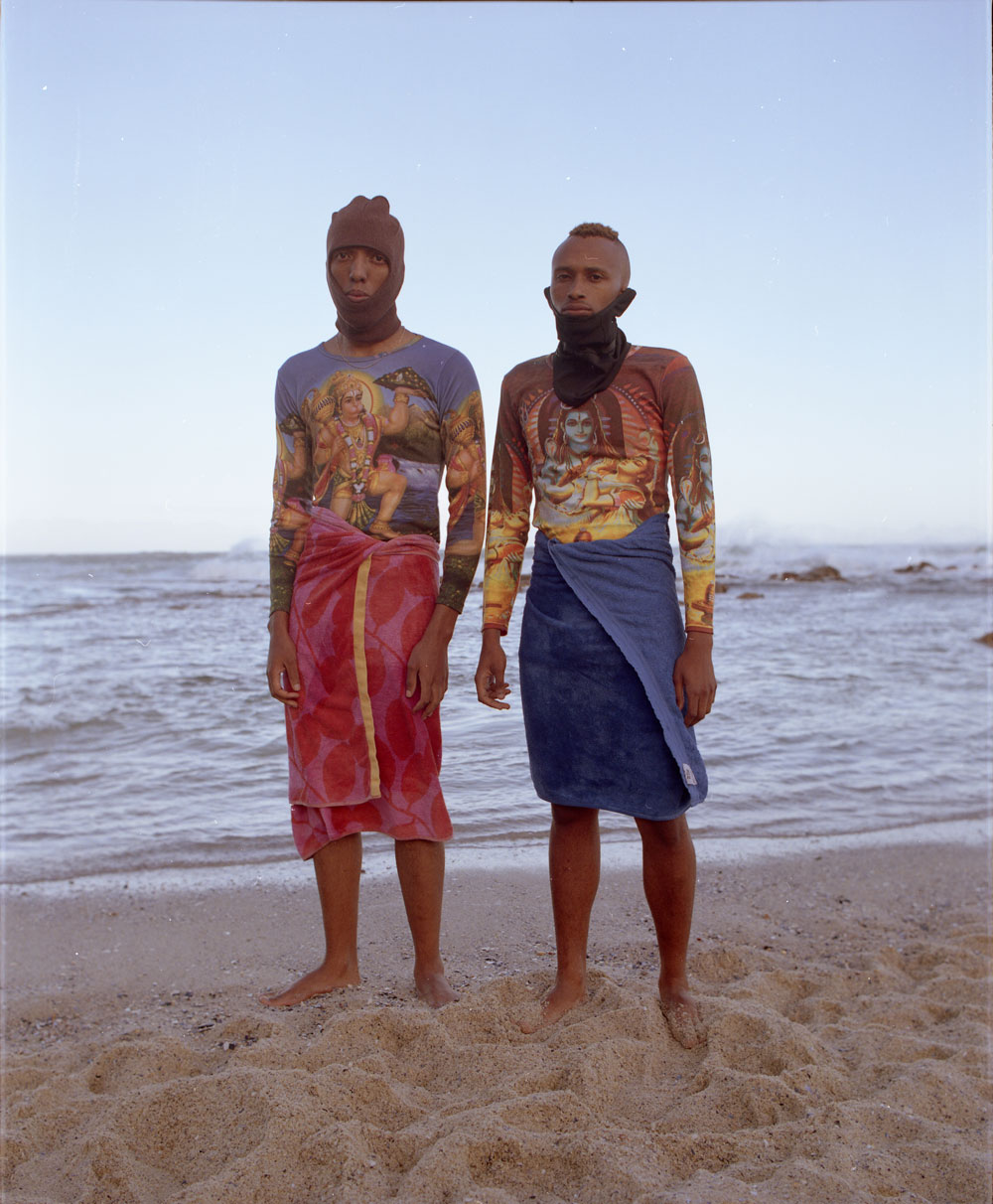 The first part of "Pikachu Freestyle", drips with the kind of attitude and playful banter that places me middle centre, amidst talking shit with the homies; those streams of vernacularised banter that flow out as wena ne skeem sakho sit sipping on some ice cold Black Label talking smack, leaving the air full and overflowing with the sounds of your carefree living. Delving more into the track Ayema explains how it also fleshes out Ash and Pikachu's hero's journey as they established a name for themselves on the Pokemon streets, which he says mirrors – in some ways – his own journey with Jakinda as they moved to Joburg and continued to hustle for their place in the 011 music scene:
Khala kakhulu ipikha/
Bathi Inkinga ibeamer/
Buka igusheshe liyaphita/
Akhekho ozomfica, woah/
Damn it losisi uyangibusisa/
Look at her features/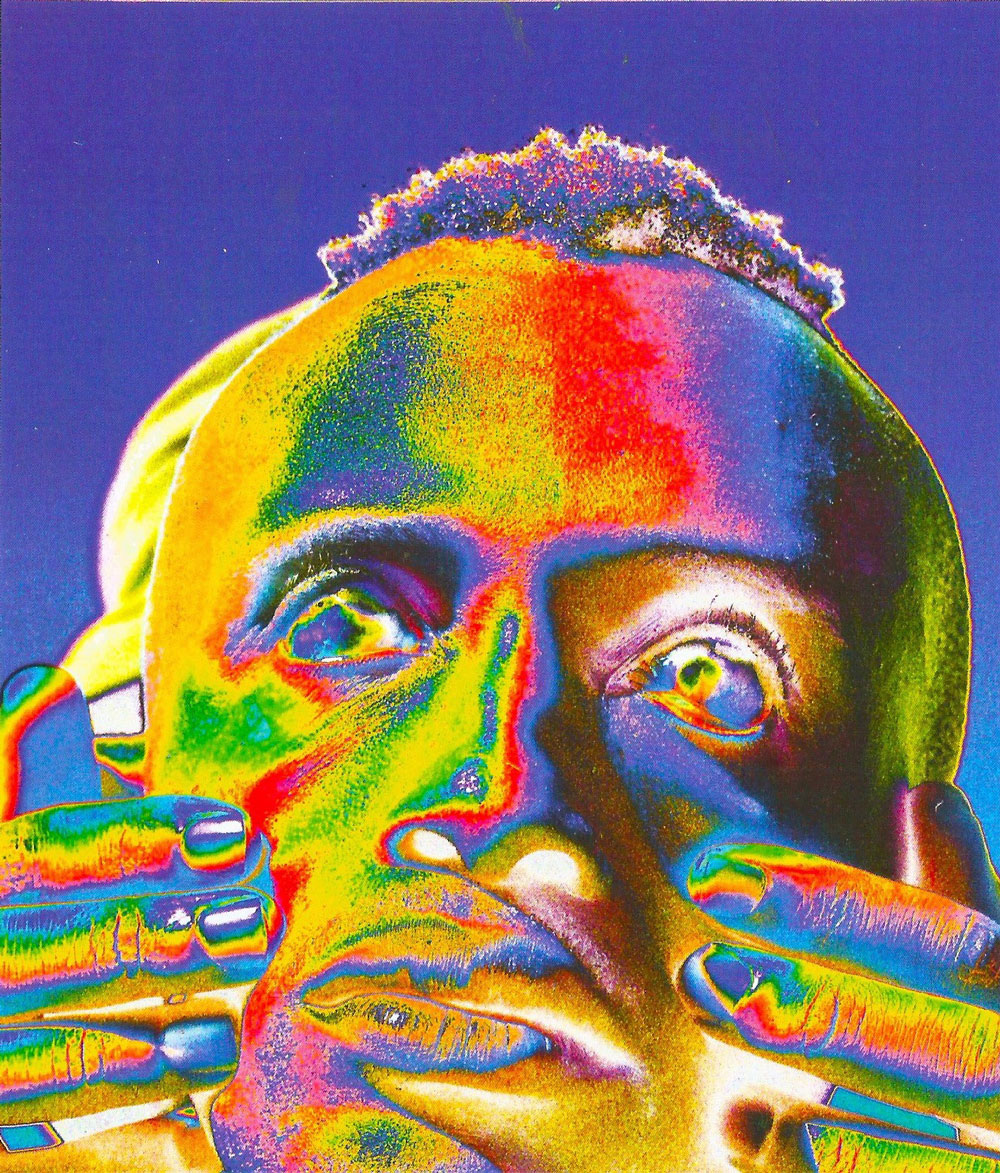 The second part of the freestyle is particular type of Blackity flex tied to material accumulation and aspirational blackness. If it were personified, I could imagine it as Bongani, who works for a law firm in Sandton, dhaaling. Popping bottles and making Rolexes float in champagne glasses at Sumo on weekends:
Bought a fur coat for the winter/
Ngidla indwango for dinner/
When it comes to the swag ngiyaKiller/
Fashion monster Godzilla/
I don't shop at the mall ngiya-thrifter/
Hundred rand, five skhiba/
Pretty boy kodwa, u-Rough neck/
Quick to tell a broer voetsek/
Put myself on the fucken map/
Kaapstaad kuyeJoburg/
eThekwini with the wavy raps/
Then we fly to the South of France/
Crowd surfing but I can't swim/
Skinny dipping on you whole team/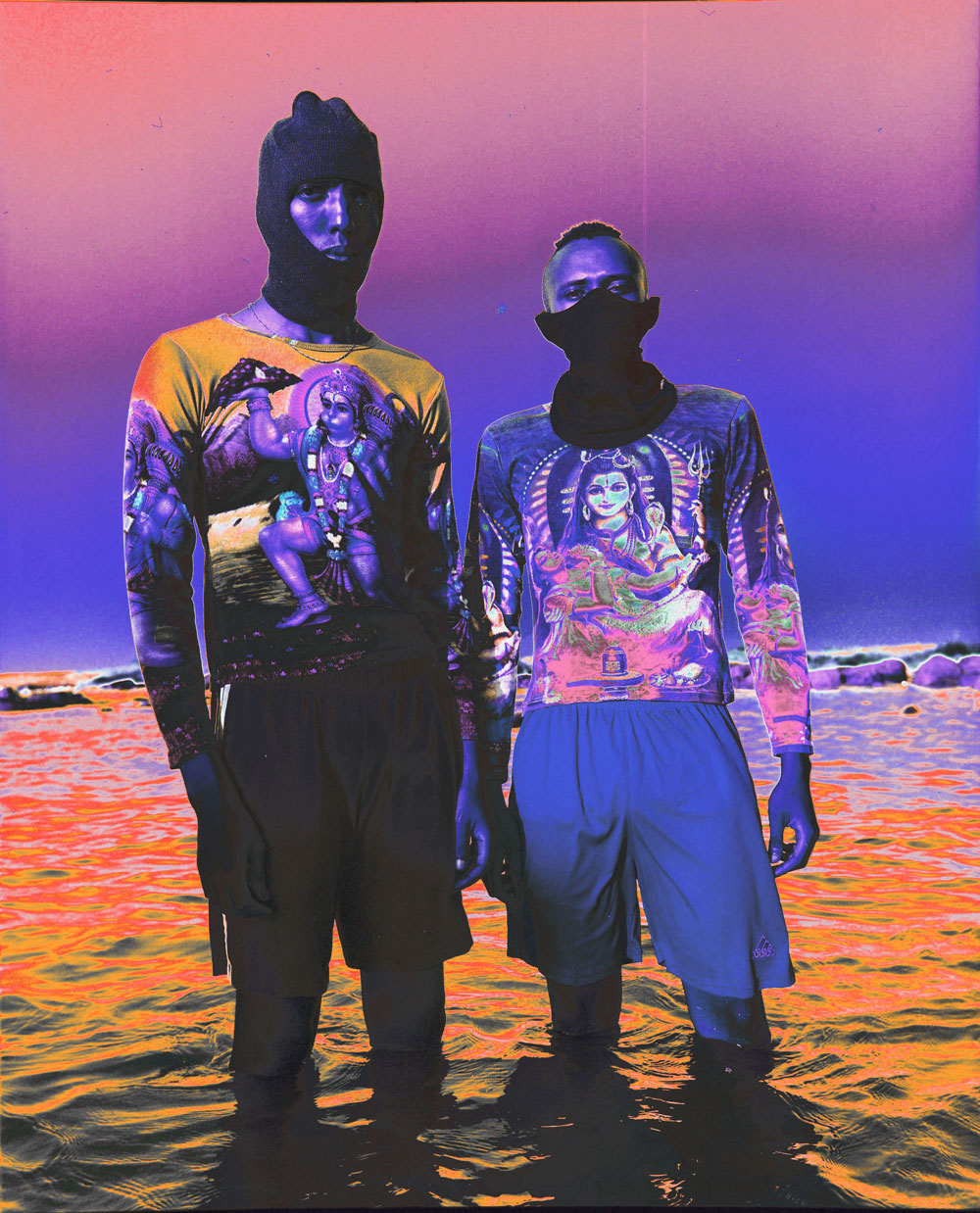 Speaking to Jakinda about the track he had this to say:
"Pikachu, is actually a bit of an older song, it was made in 2018 actually, funny enough. While we were back in Cape Town, it was round about the time we were preparing to open for Slowthai when he had come down to South Africa for the tour. We were staying with our manager at the time and we made that song in the room we were staying in. Basically, at the time we were just kind like, um, experiment a bit with a different sound, something more minimal. Ayema came to me with the lyrics which he already had, before I made the beat and like he just basically free-styled those lyrics and asked me if there was something we could put together using them. It's quite a playful song, towards the end of it, there's a guy who sings "gotta catch em all" that was me, randomly while Ayema was recording I kinda just ran to the mic and sang that part. So we were really just messing around and having fun with it."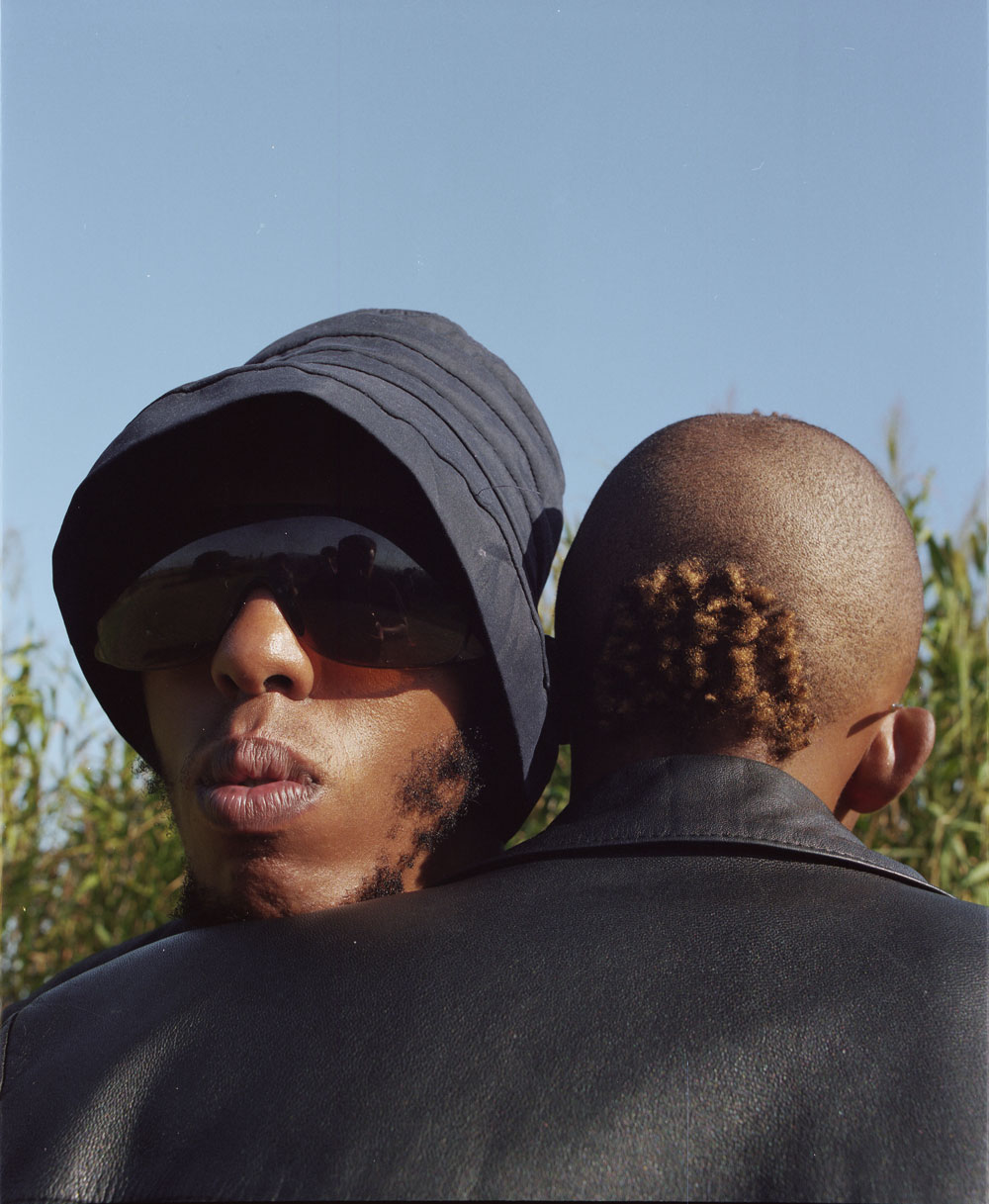 "Bus Boy",  flips the affective switch ushering in ontological and existential vulnerability where states of Blackness and poverty in this country are concerned:
I was chilling ngimile eRank/
Feeling happy in my own country/
Till olova took iphone yami/
I forgot my country Hella hungry/
Sending CV's kodwa asikho ispani/
You ain't free when there's no money/
From the utterance of its first lyrical words, the song paints in a sonic monologue of sorts a day in the life and inside the thoughts of an individual attempting to survive life in a post colonial and post apartheid society plagued by unemployment, crime and time spent waiting in lines at taxi ranks. The track is also a testament to some of the struggles faced by young Black artists and creatives trying to make it as Ayema states:
"lack of employment, trying to get guap to make everyone around you like happy and be able to get thing for them, social media, anxiety, pressure. All these things [that come with] just trying to make it as a young Black creative [and holding on to] that dream that you're gonna reach the sky, which is basically what I say in the start you know? Those four companies have like the biggest skyscrapers in Joburg and when you look up at the sky from the East, which is where Jakinda and I stay — I stay in Troyeville so I see it properly — you see like Vodacom, Trasnet, Telkom and Absa and that's the skyline we're trying to get to so you can cav, even as a bus boy."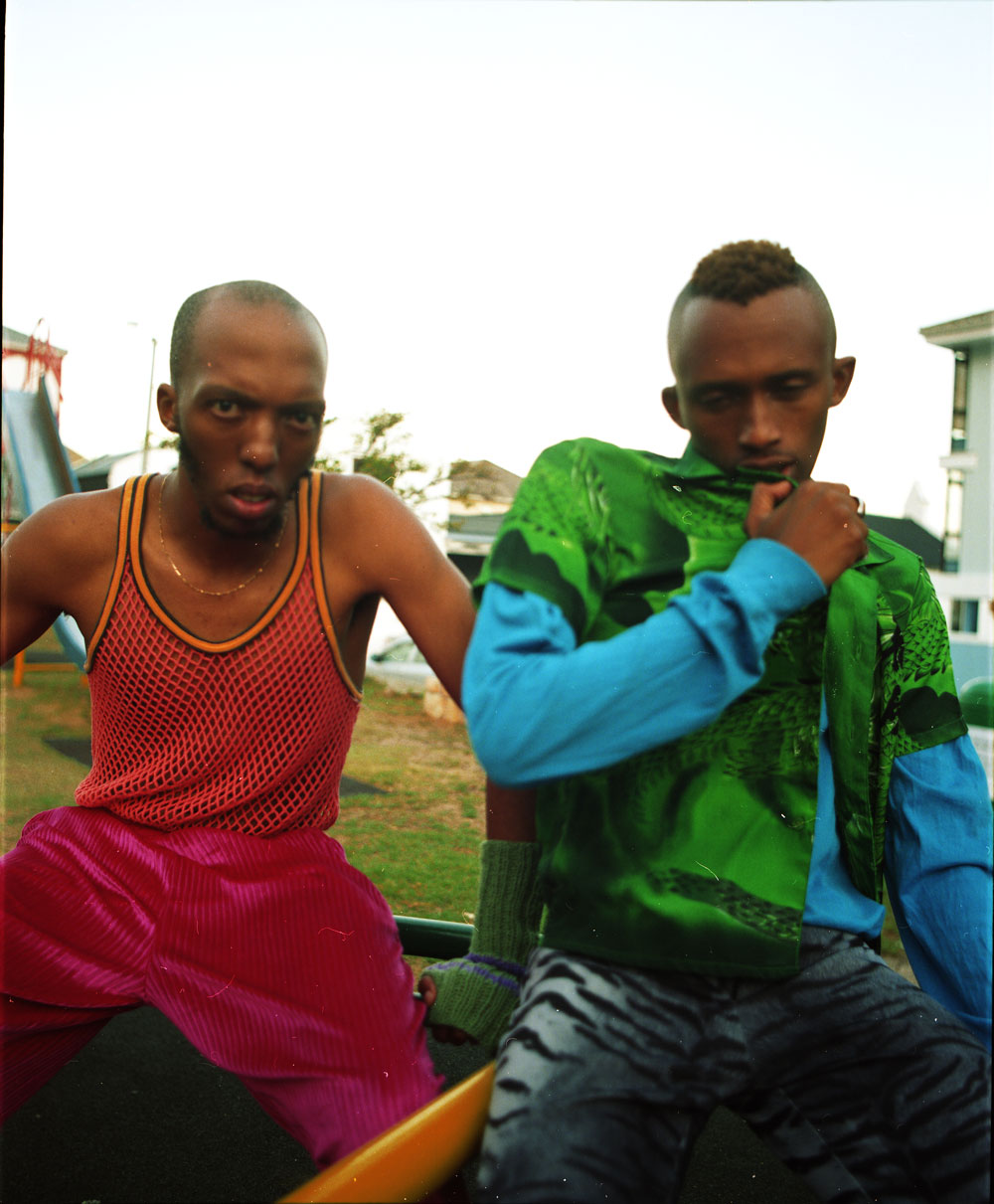 I do not know where and how deep the reserves of Stiff Pap's incredible experimentation and creation lie and run, however, it cannot be disputed that the imagination and playful spirit they bring to everything they do – means that they abide by no-one else's rules but their own. Thus, trying to guess at what a Stiff Shandis track will sound like before you hear it will always prove an exciting exercise of your imagination.
Look out for both tracks dropping next week Monday!
Credits:
Songs written, produced and performed by: Stiff Pap
Mixed and Mastered by: Gareth Jones
Cover Artwork by: Alexander Pankiv Greene (for Caramel Palace)
Photography by: Caramel Palace